Navra Maza Navsacha Meme Templates
Navra Maza Navsacha Marathi movie released in 2004. this comedy movie was directed by Sachin Pilgaonkar.
Bhakti (Supriya Pilgaonkar) and Vacky (Sachin Pilgaonkar) are a childless couple. When Bhakti learns that Vacky's parents were unable to fulfill their vow to Lord Ganesha, she convinces him to go to Ganpatipule and complete the vow.
Stars: Ashok Saraf as Lalu (Bus Conductor ) Sunil Tawade as Prasad (Bus Driver), Reema Lagoo as Sheila Raje, Johnny Lever as Bahadur, Sonu Nigam (Self), Ali Asgar (Film Director), Nirmiti Sawant as Vacky's Aatya, Atul Parchure as Kishore Vacky's friend, Satish Tare as Ughade Baba, Vinay Yedekar (Man in the temple who ties to propose Bhakti), Vijay Patkar as Dumb passenger, Pradeep Patwardhan as Babu Kalia, Vaibhav Mangale (Man with helmet in the bus), Kuldeep Pawar (Police), Vikas Samudre (Chiplun Bus Passenger), Kishori Shahane as Lavni Dancer, Jaywant Wadkar (Sleeping Passenger in Bus).
Watch Marathi Movie Online on Prime Video anytime!
Here are the famous Navra Maza Navsacha Meme Templates and Dialogues : 
Nirmiti Sawant as Vacky's Aatya
Navas kela tari to fedava lagto nahitar asa hota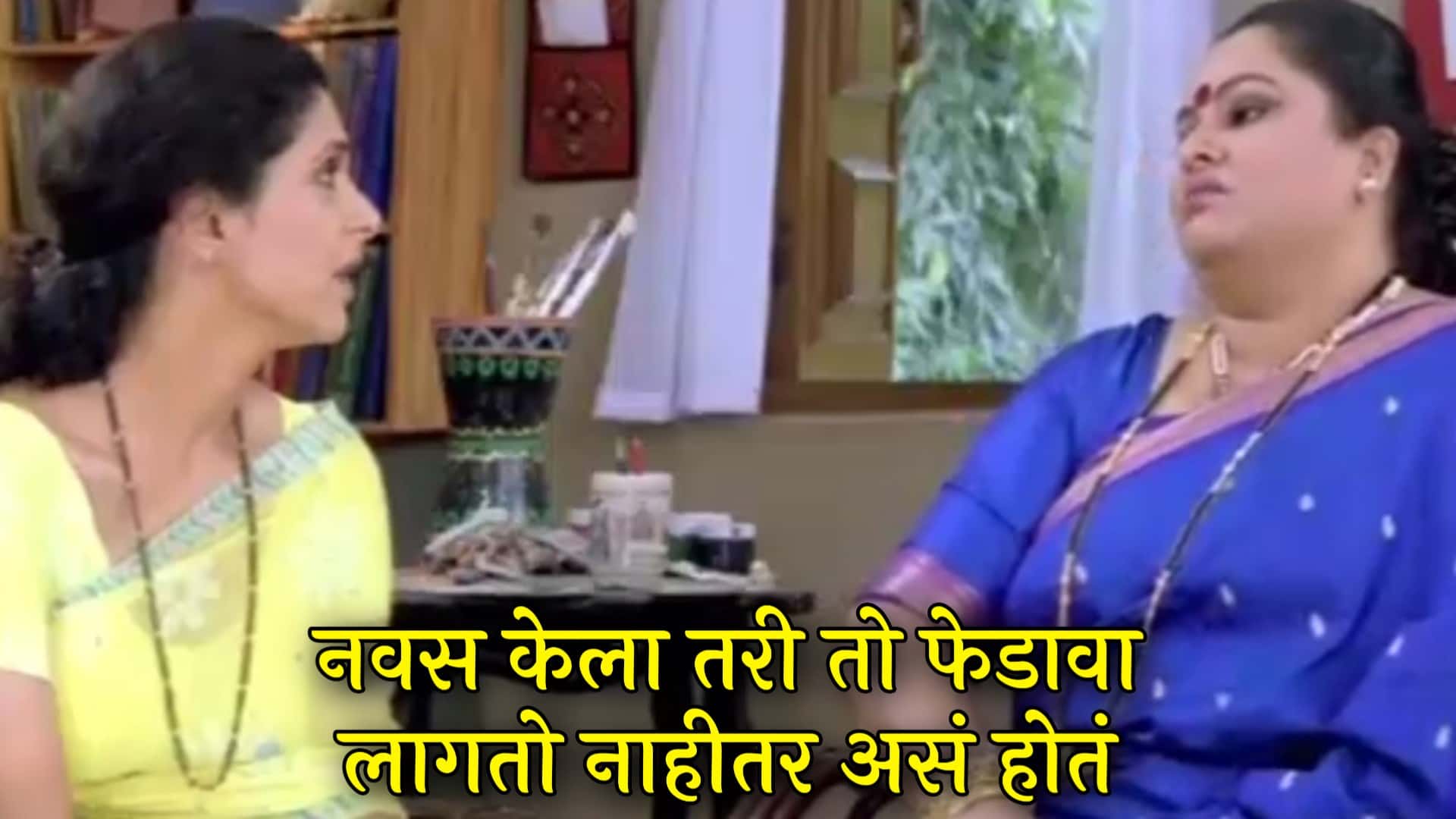 Supriya Pilgaonkar as Bhakti
Nakki kharay na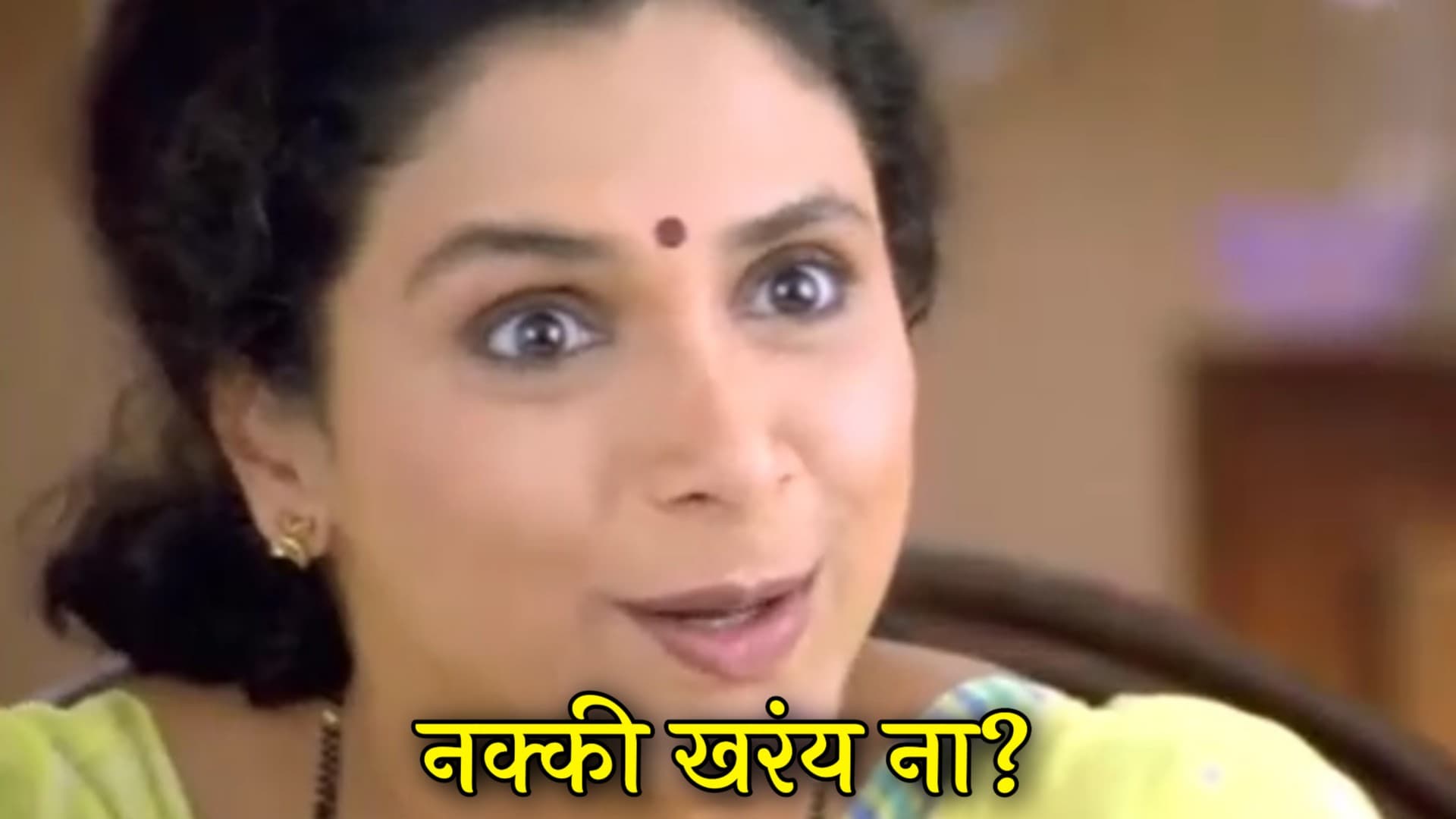 Kanakhali khechu ka ek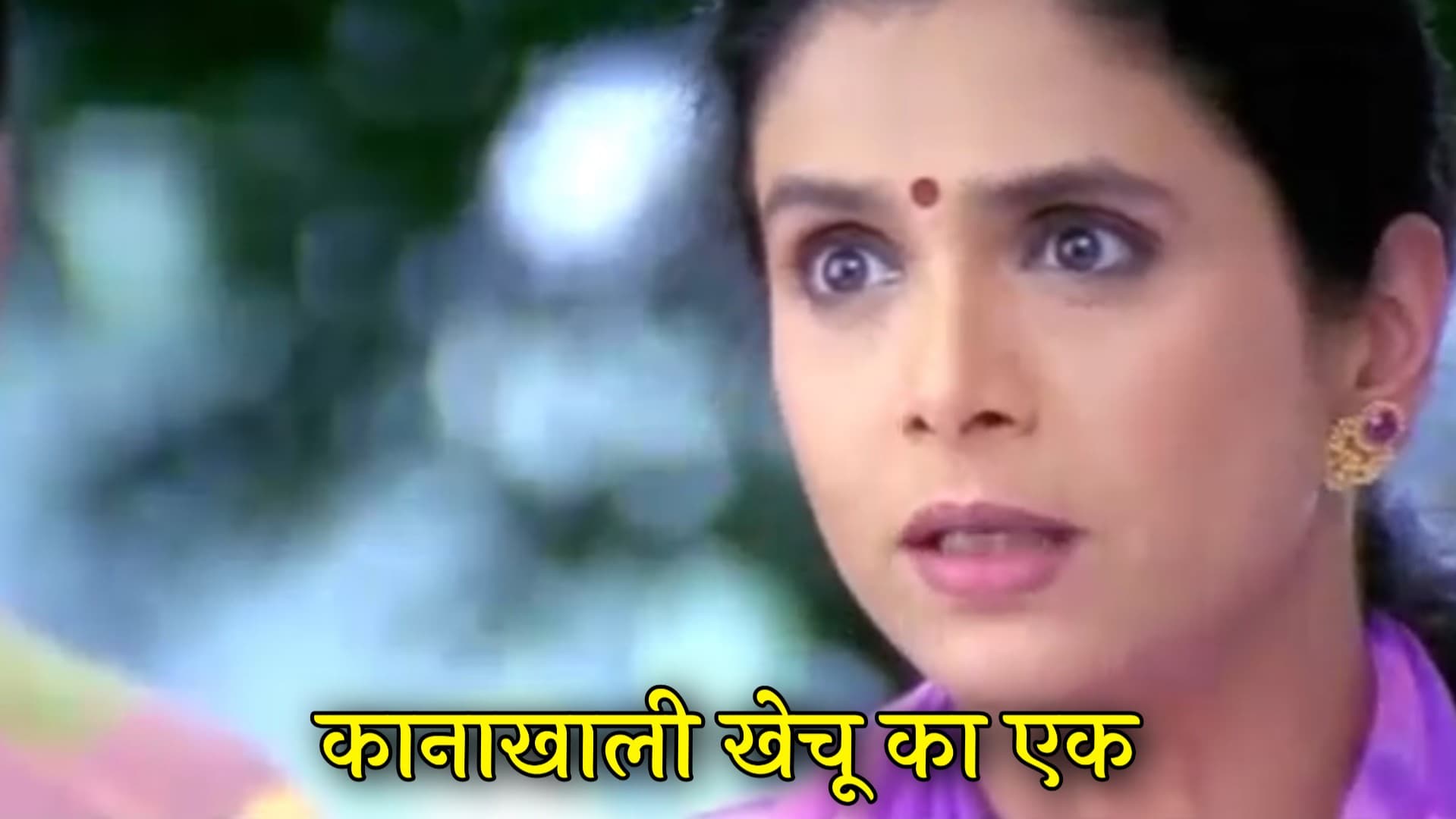 Kay boltay tumhi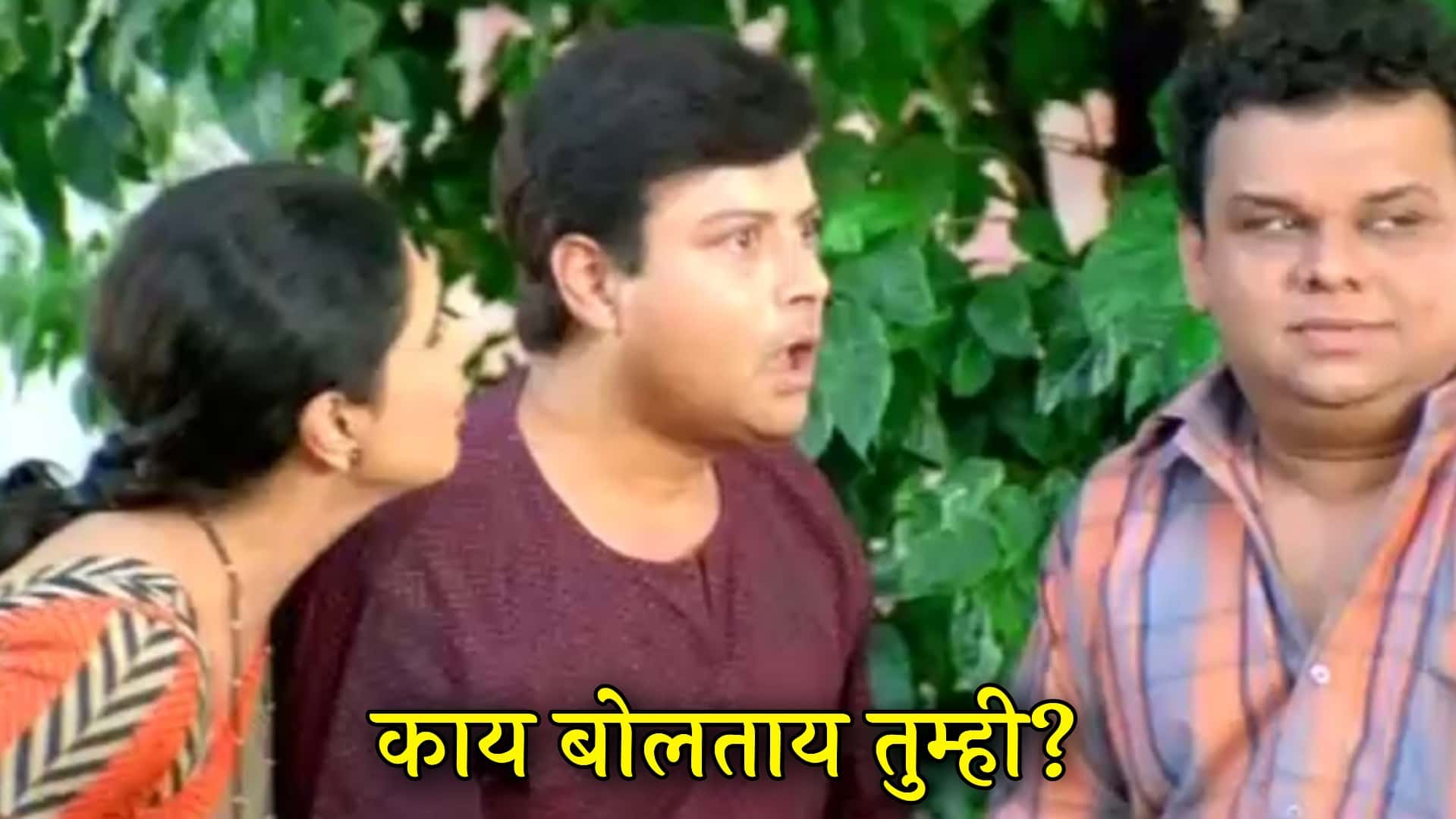 Satish Tare as Ughade Baba
Atyant juni savay ahe mazi

Amhala mahit nahi asa ya jagat kahich nahi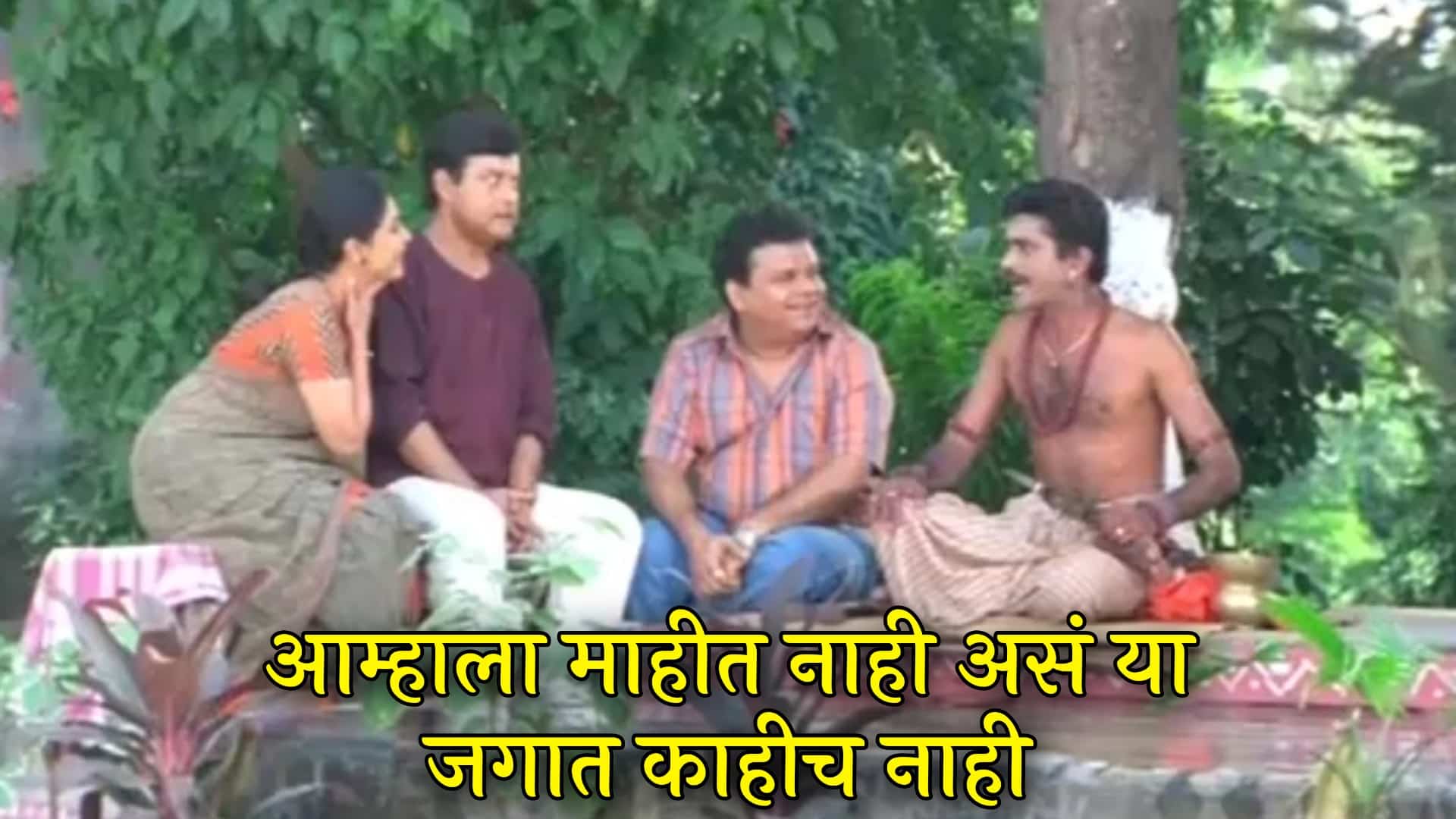 Chal ithun vatak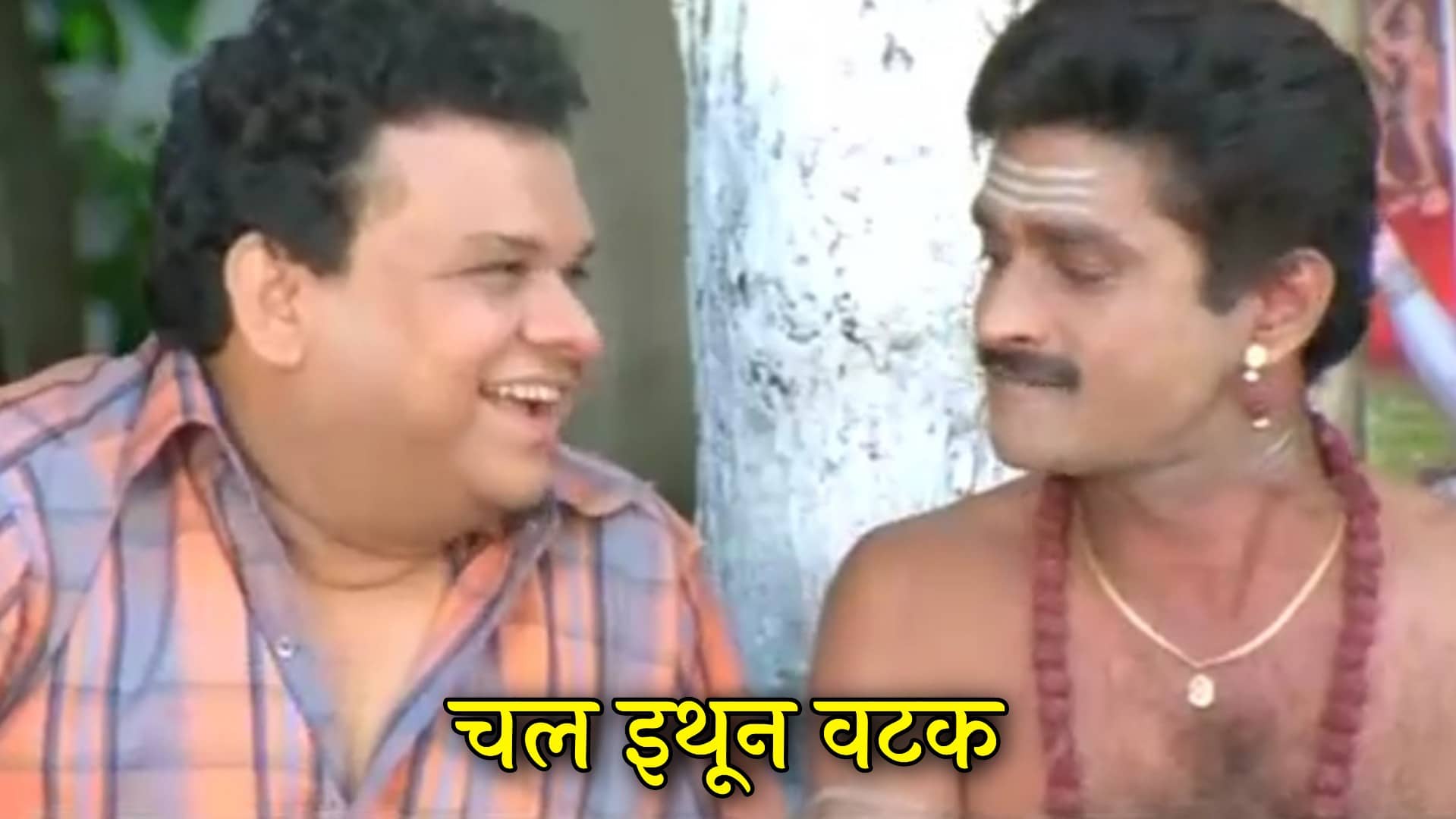 Kay kasa kay baray an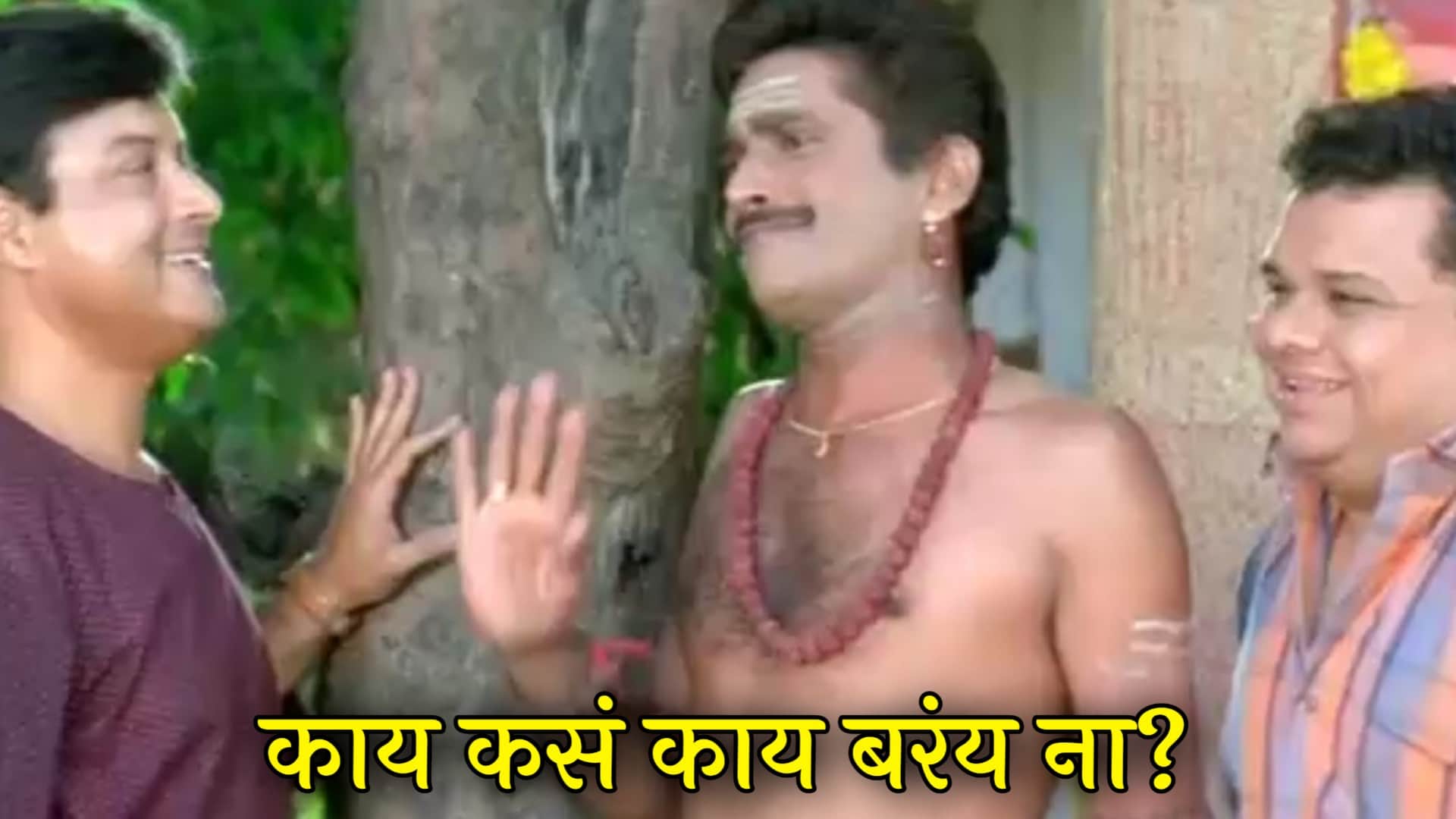 Sachin Pilgaonkar as Vacky (Wakratund)
Tuza mandhan kiti tu boltos kiti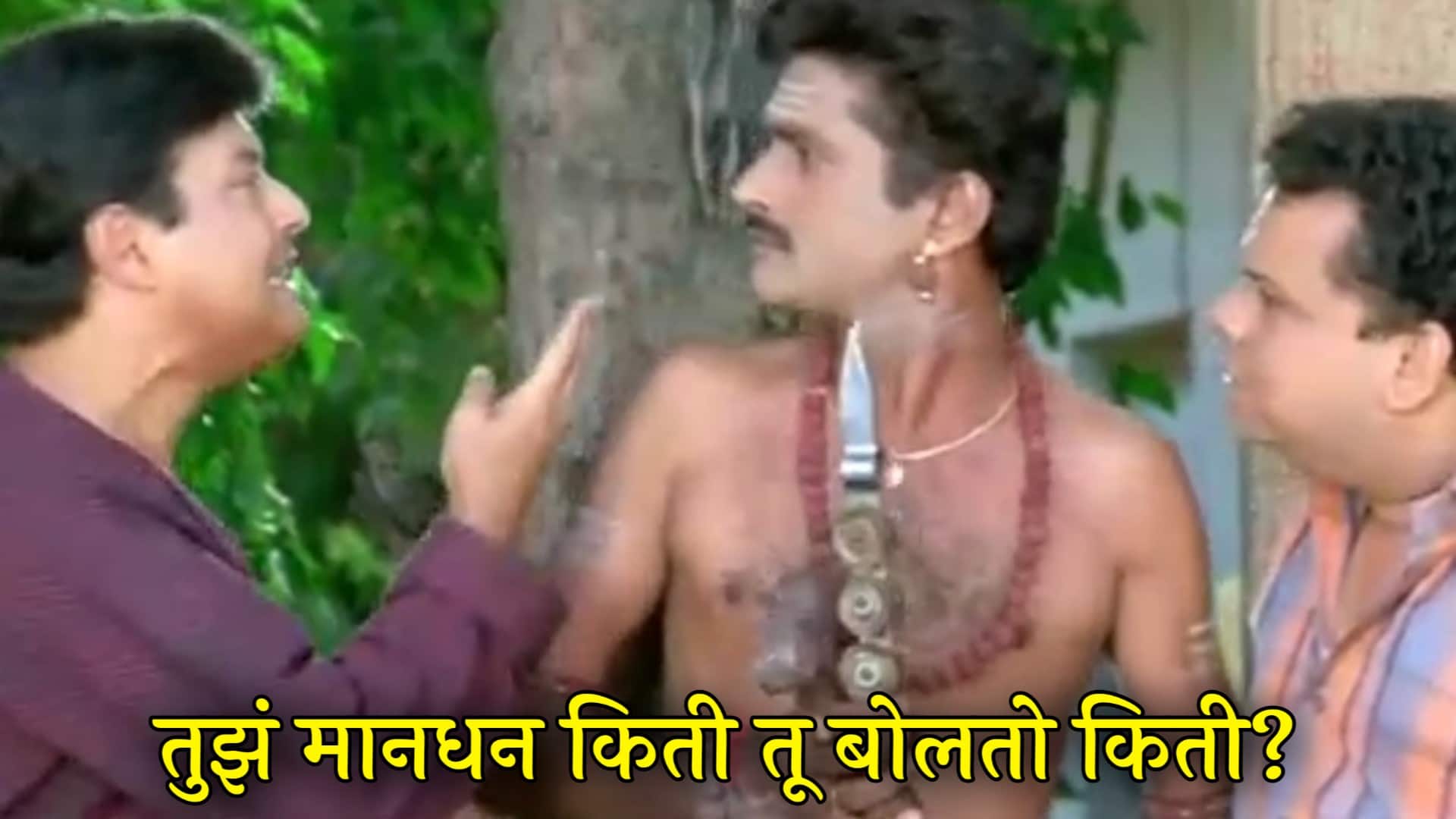 Mazya prestige cha prashna ahe halu bol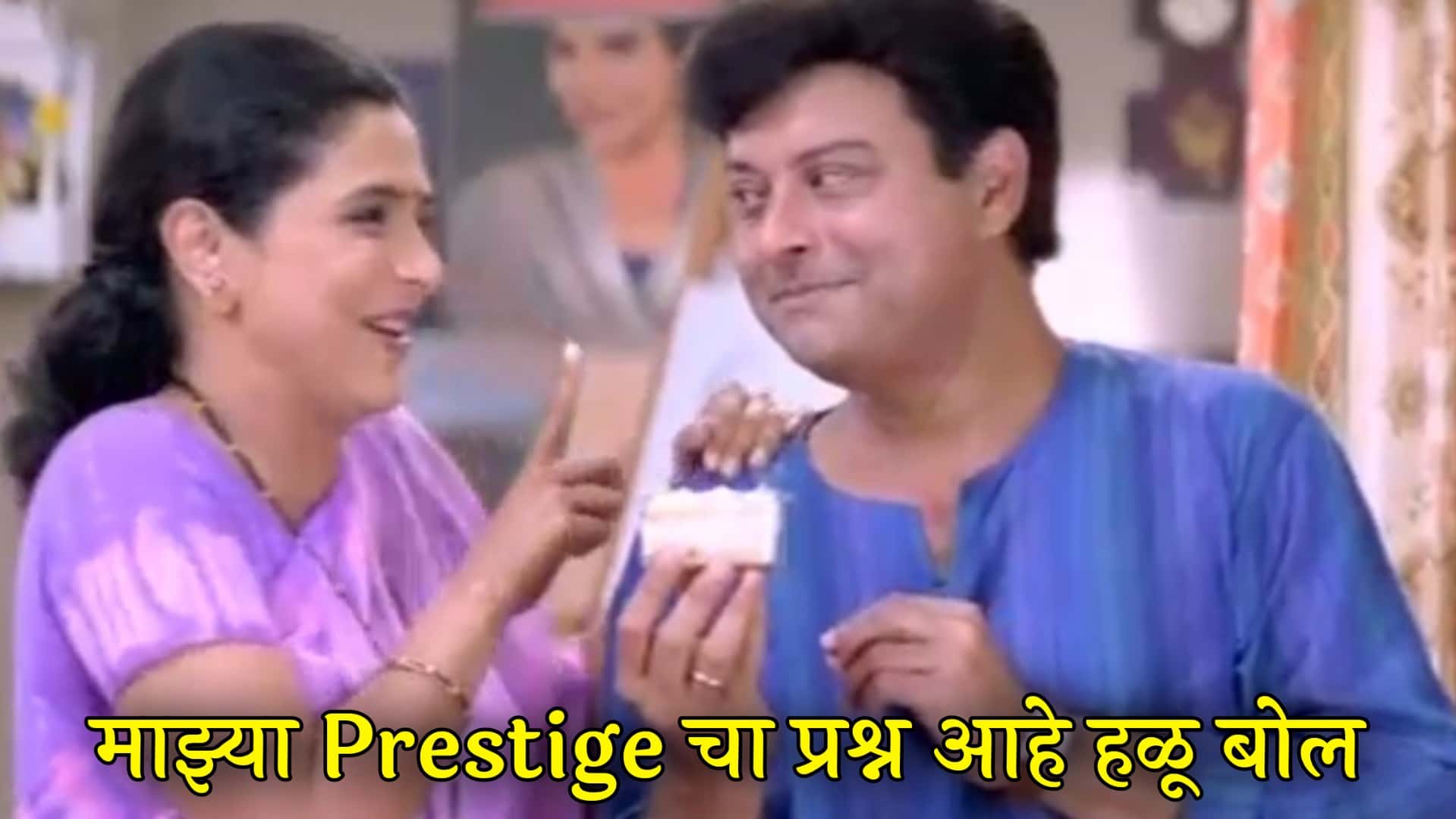 Hyanchya kashala paya padaycha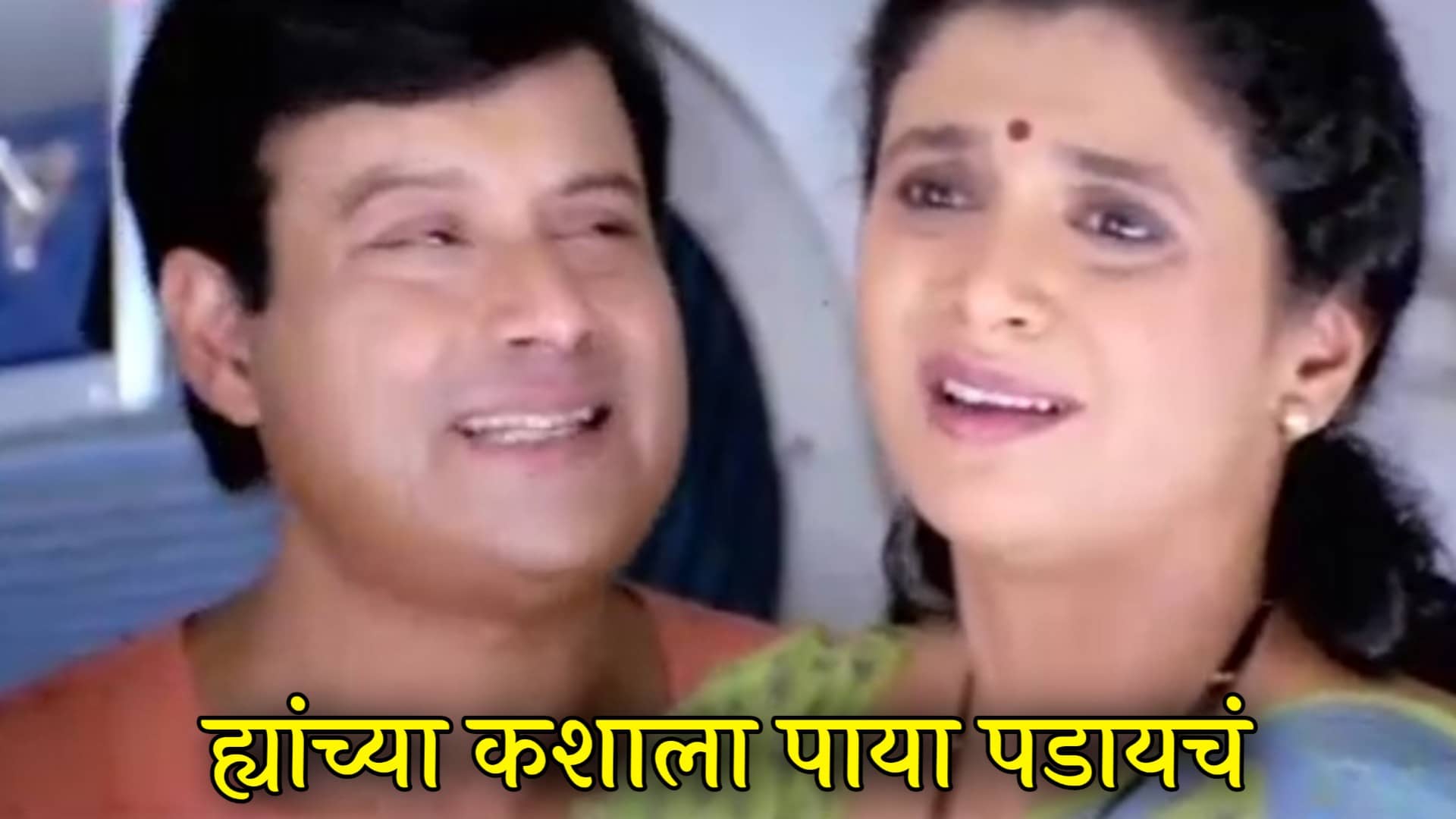 Ashok Saraf as Lalu
Aai baap chuktat hey mahit hota pan evdha chuktat mahit navhta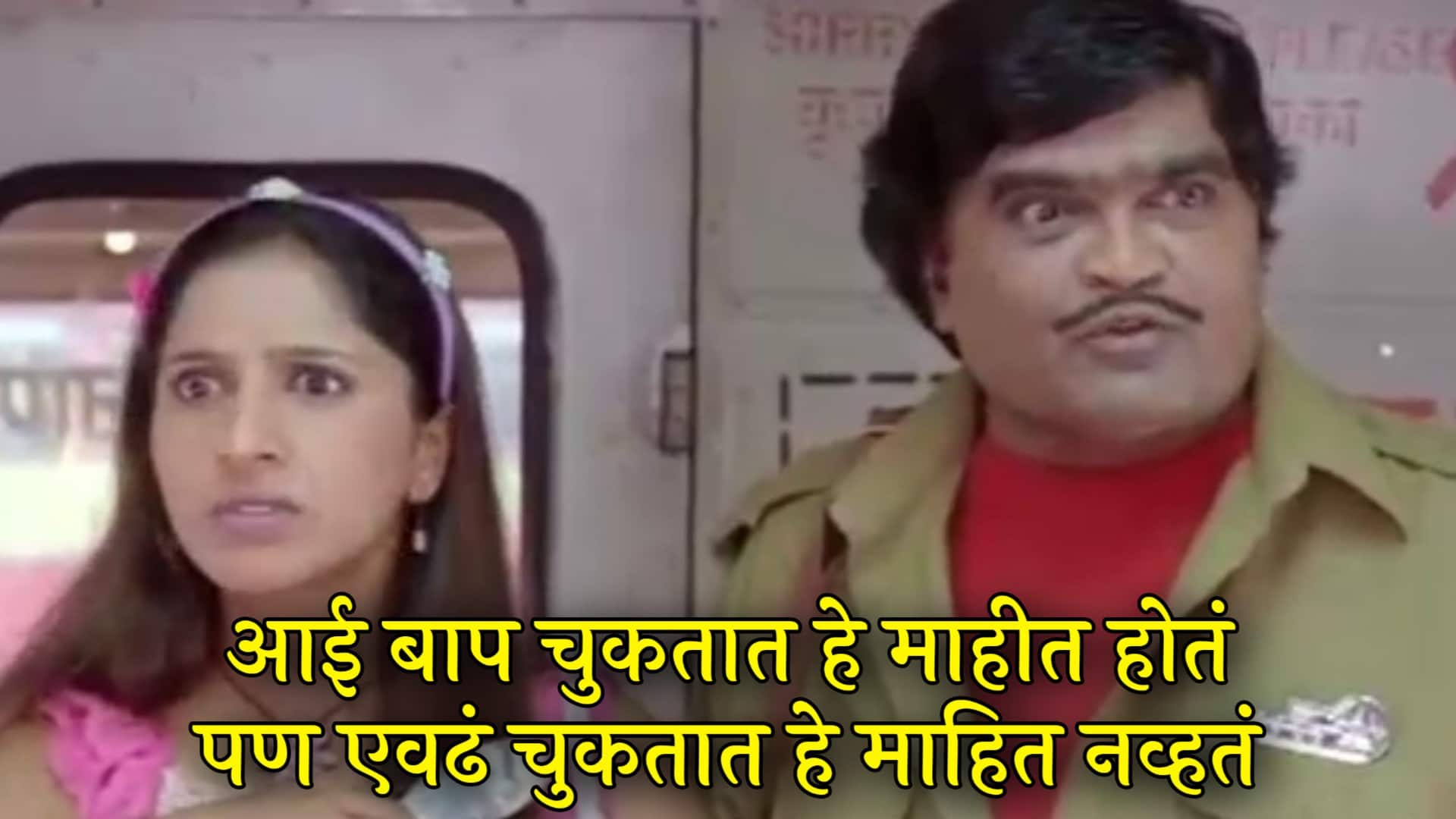 Kon konacha ticket kadhto aplyala changla mahitiye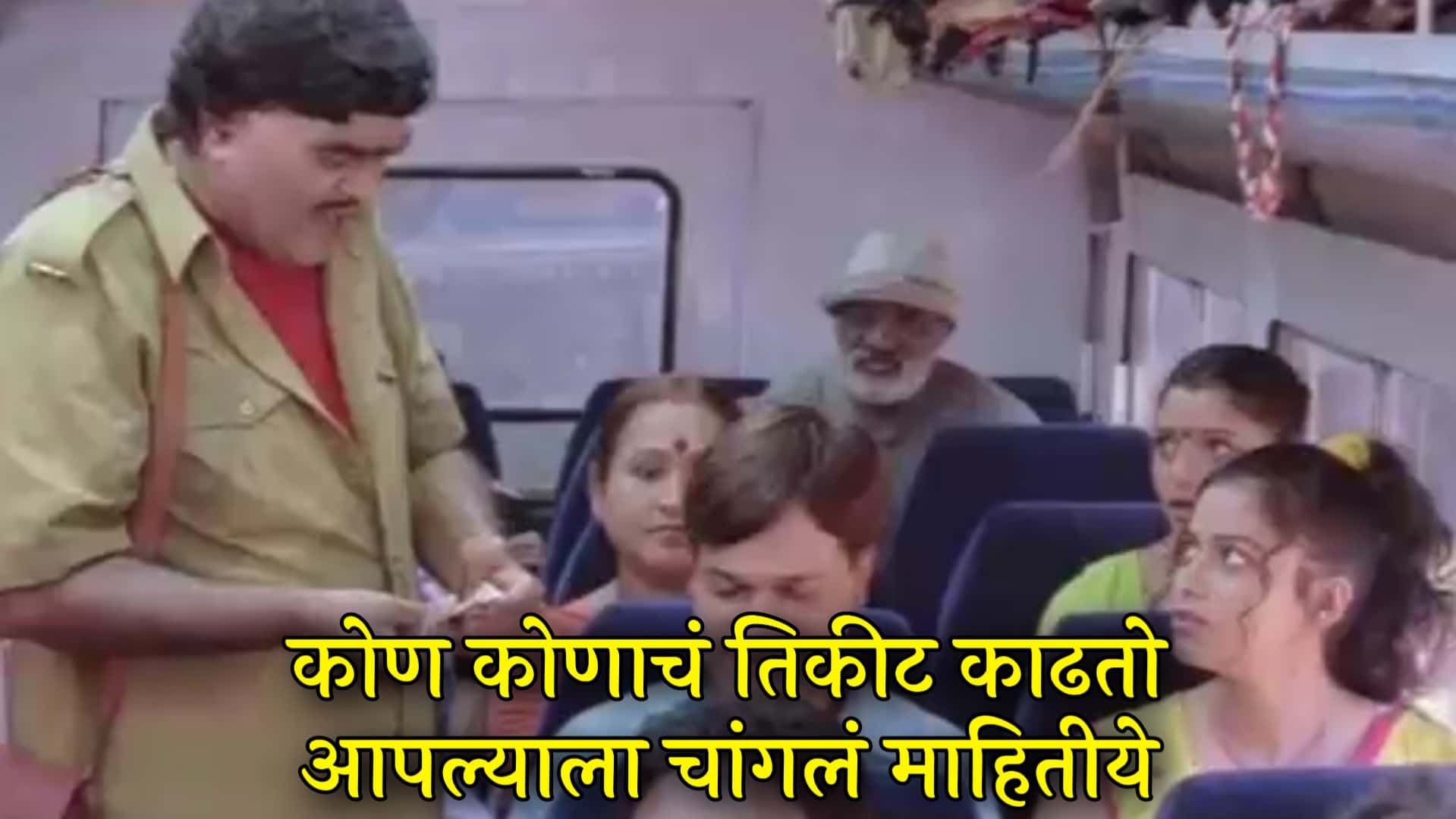 Kay shala challiye ithe

kay pahije bai pahije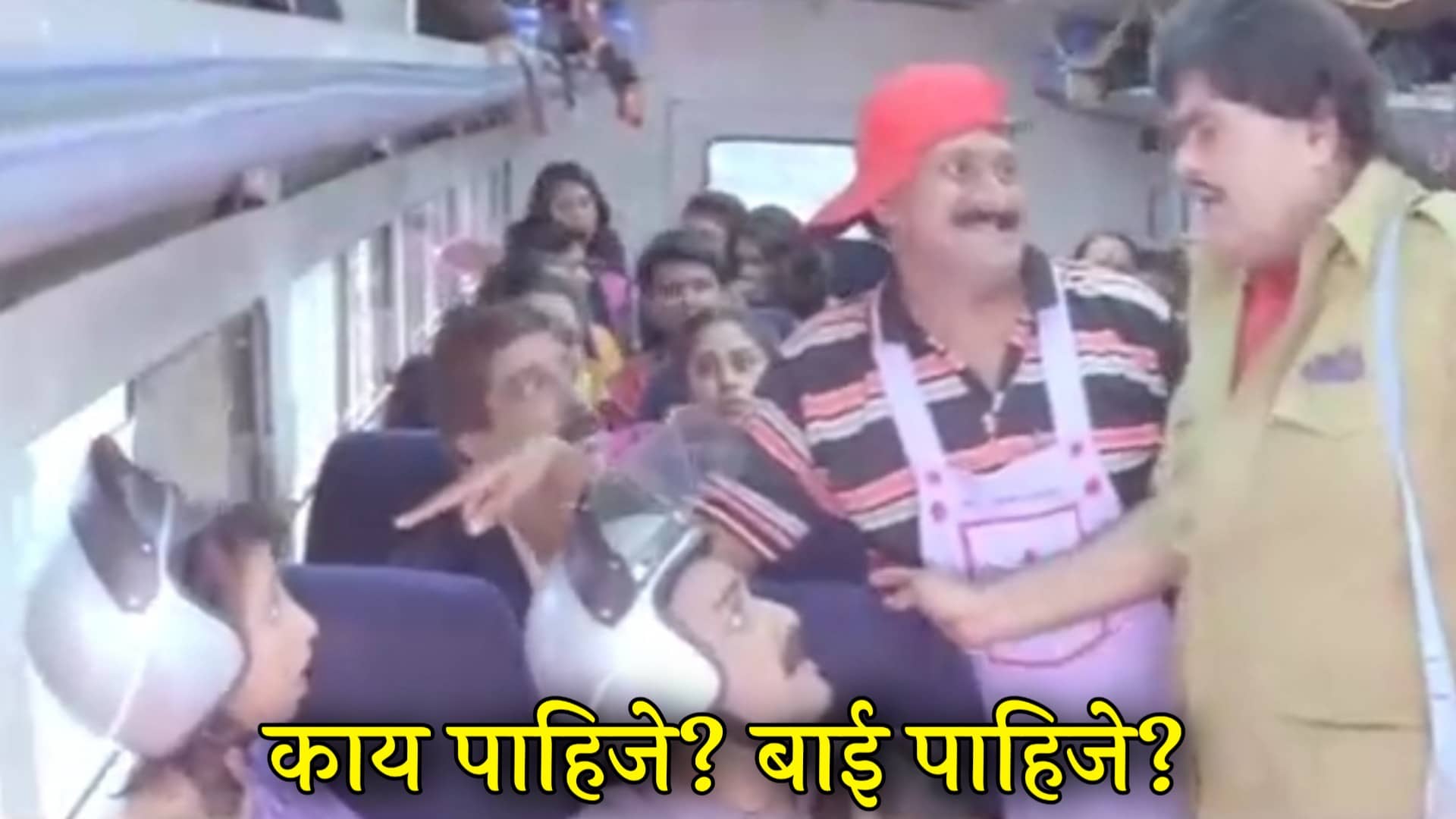 Aajkal konipan hamal bantoy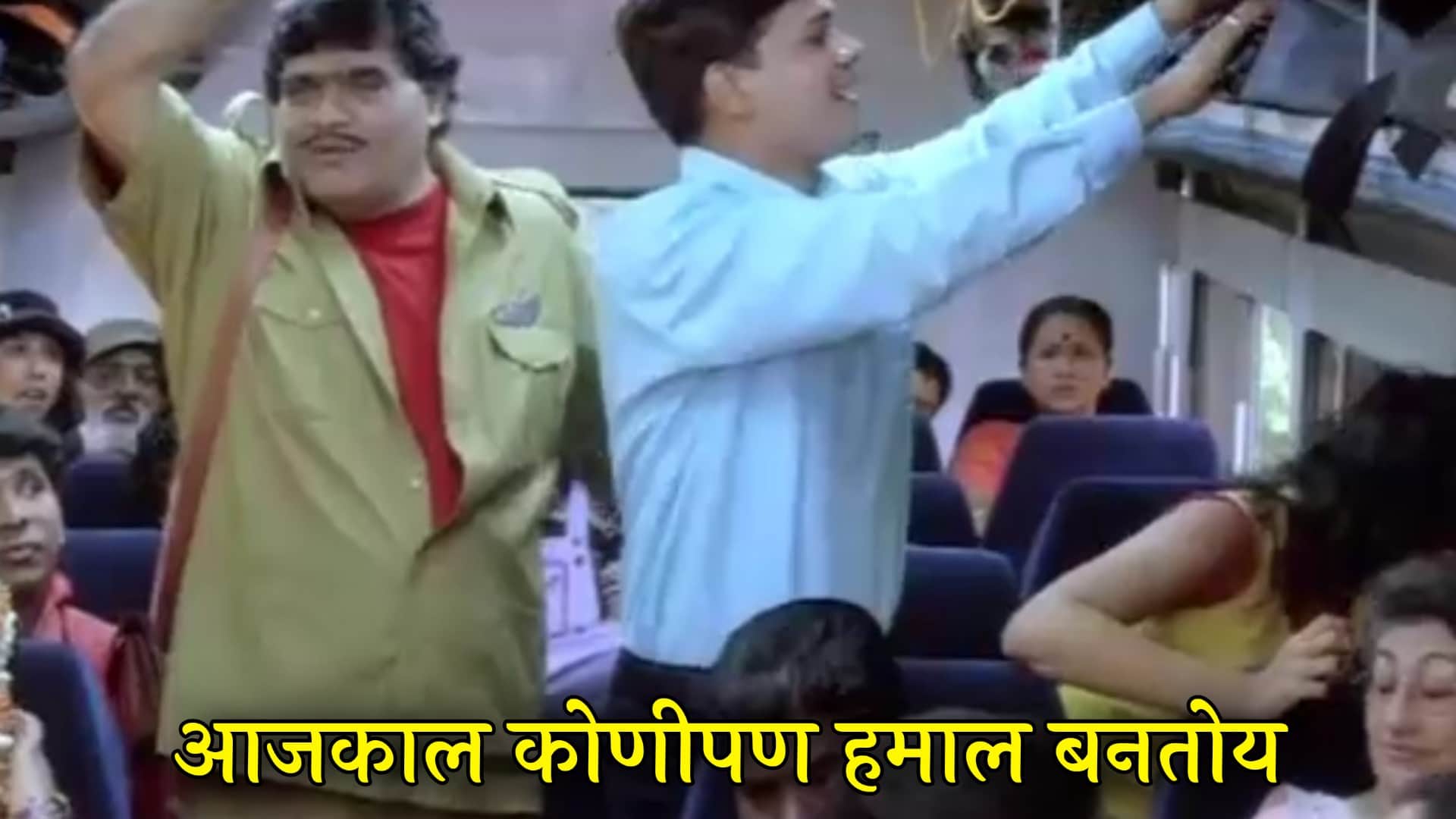 Maza jiv gela tari he paise tumhala milnar nahit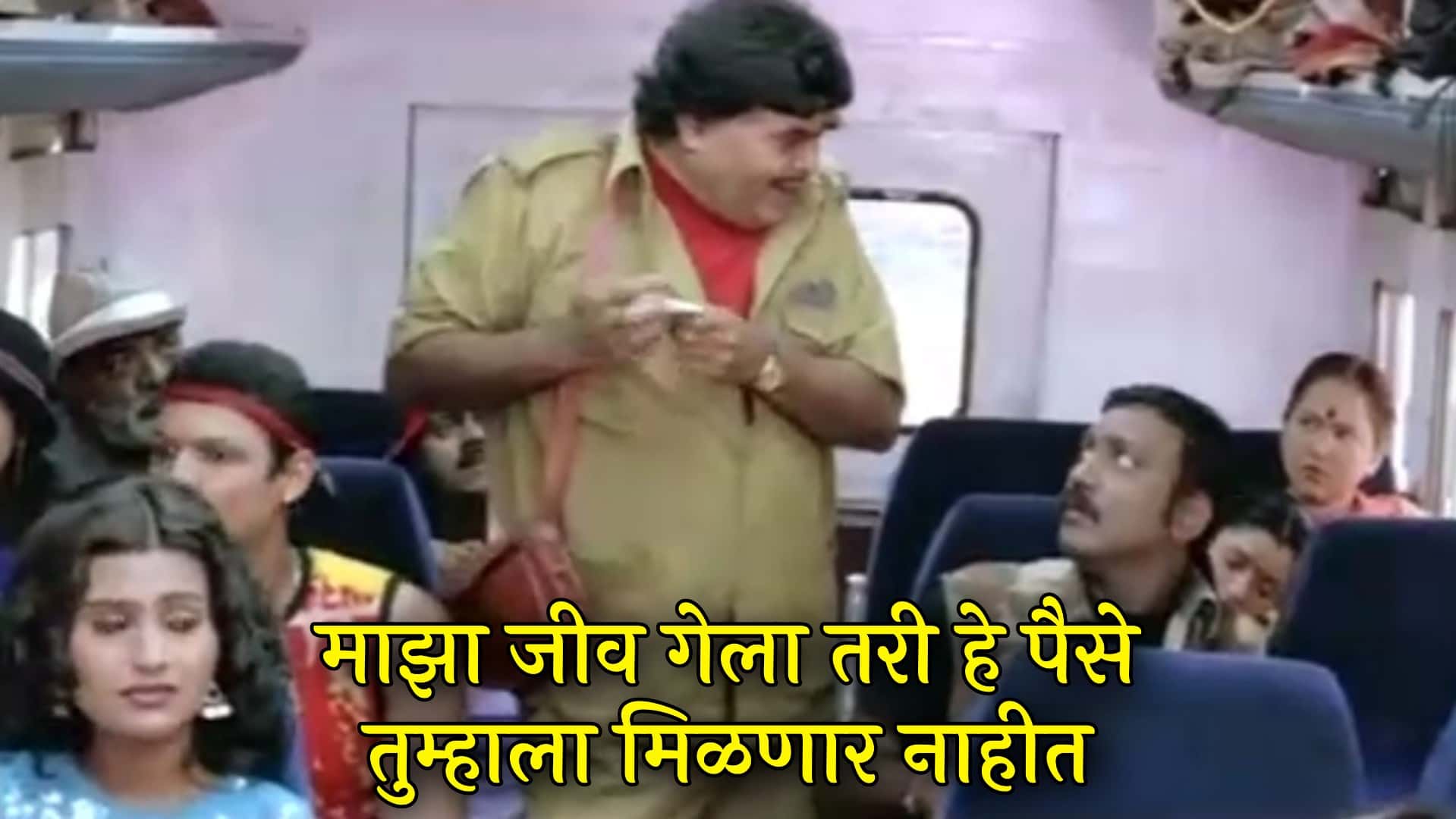 Porga chotay pan tyacha prem lai mothay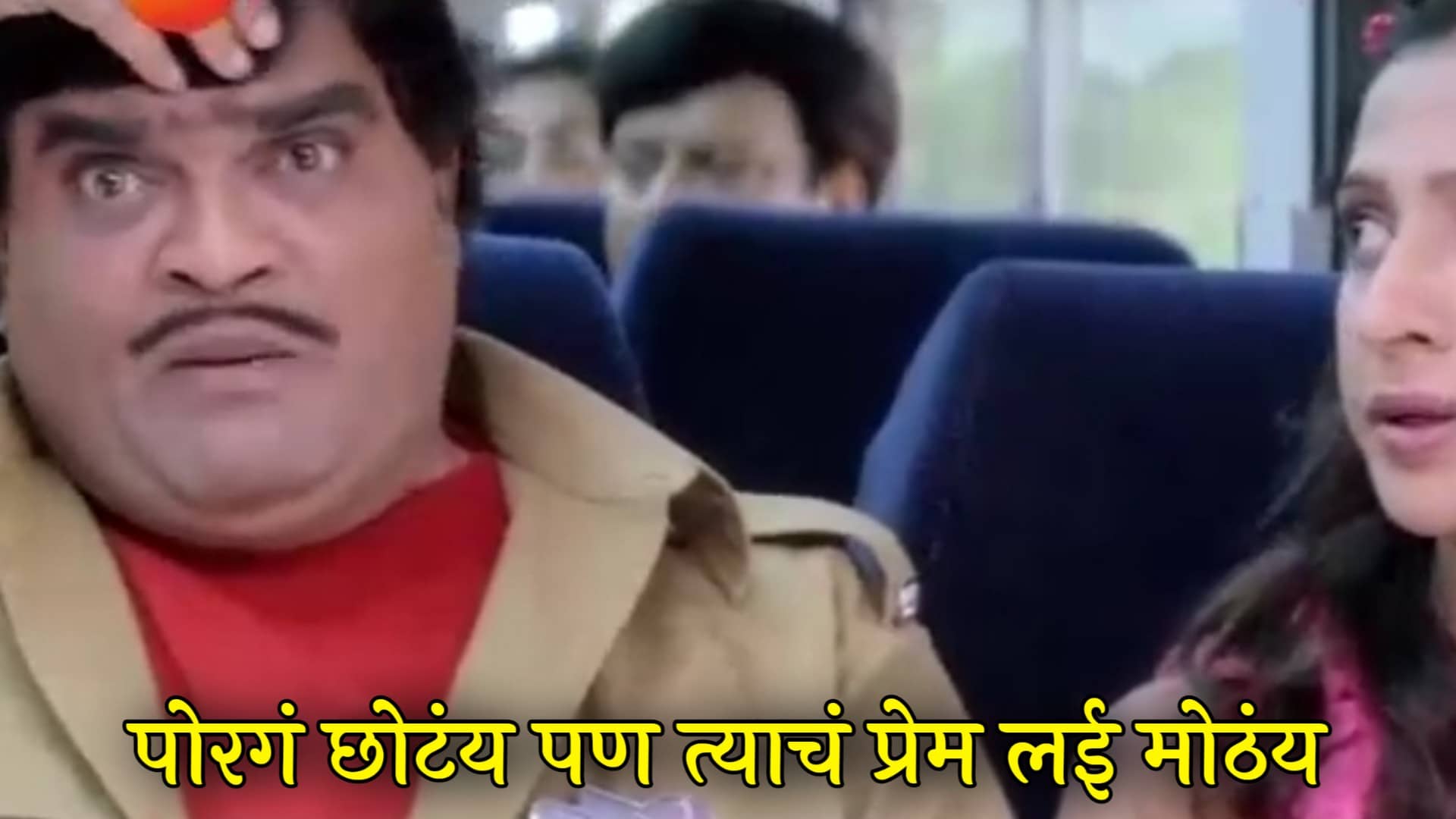 Zopetun uthvtay ki ayushyatun uthavtay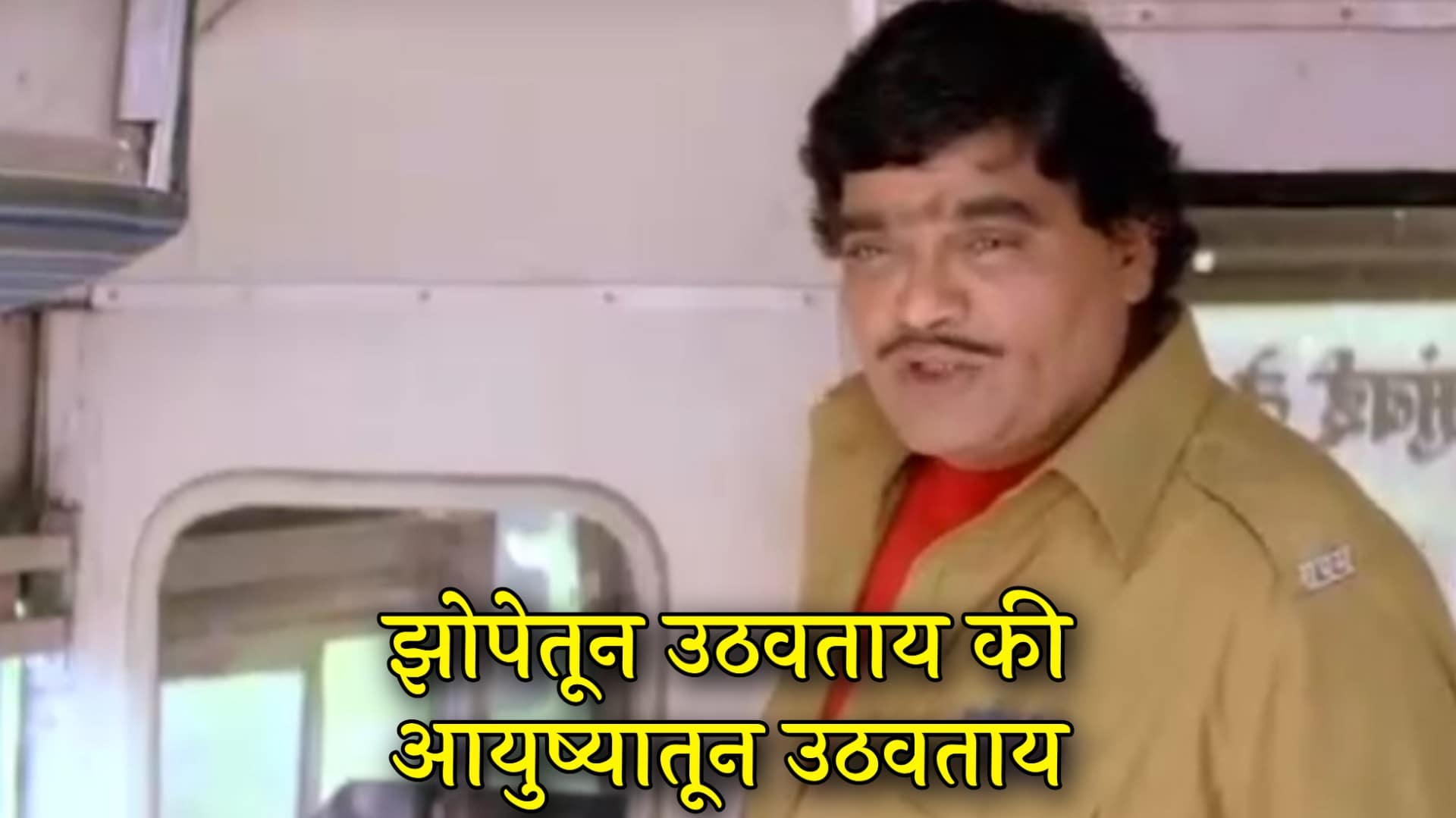 Nako tya thikani nako tya khana khuna karu nakos

Vaas gheun bagh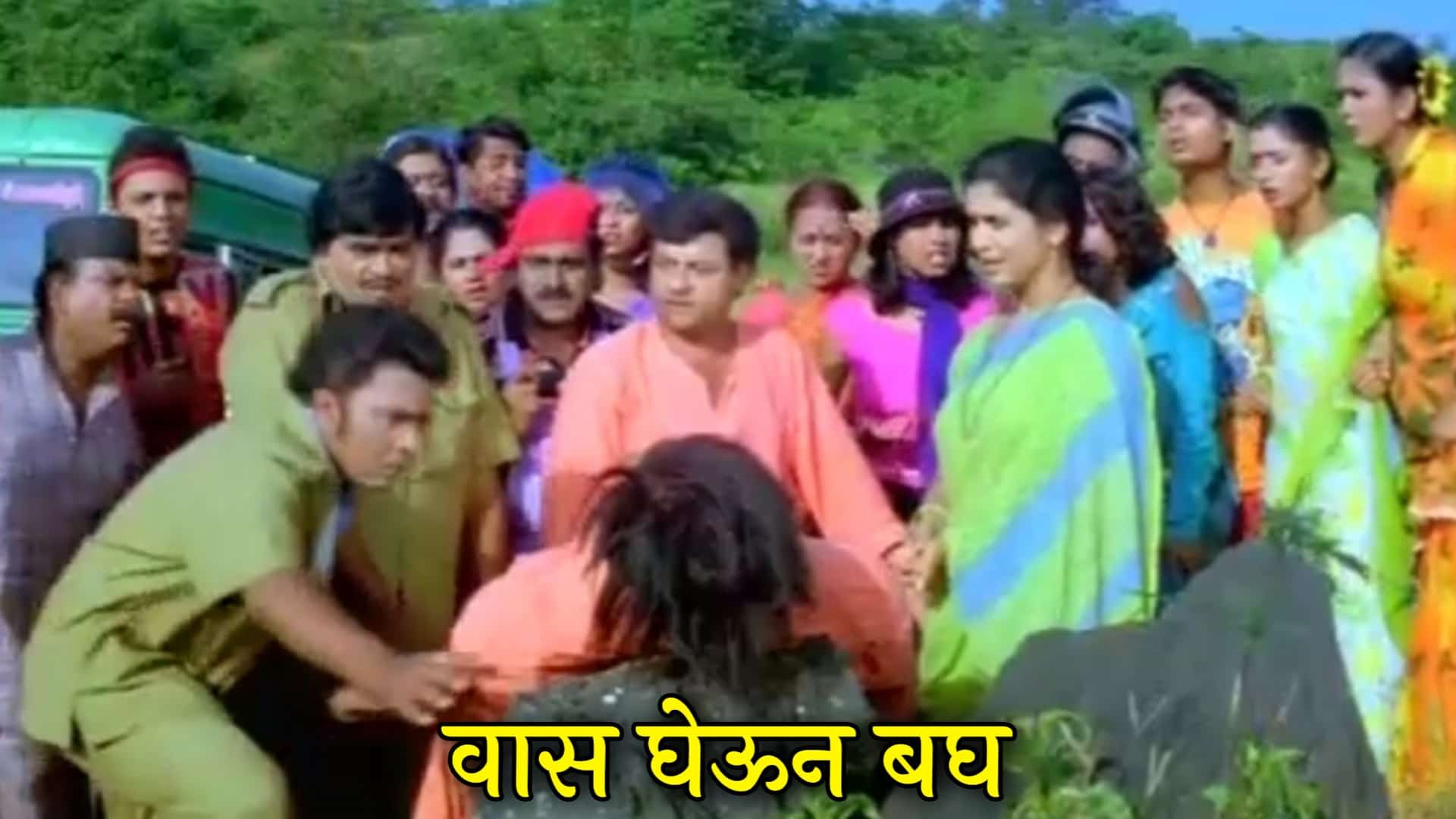 Amche tirthrup yatach vaya gele ata amhi vaya janar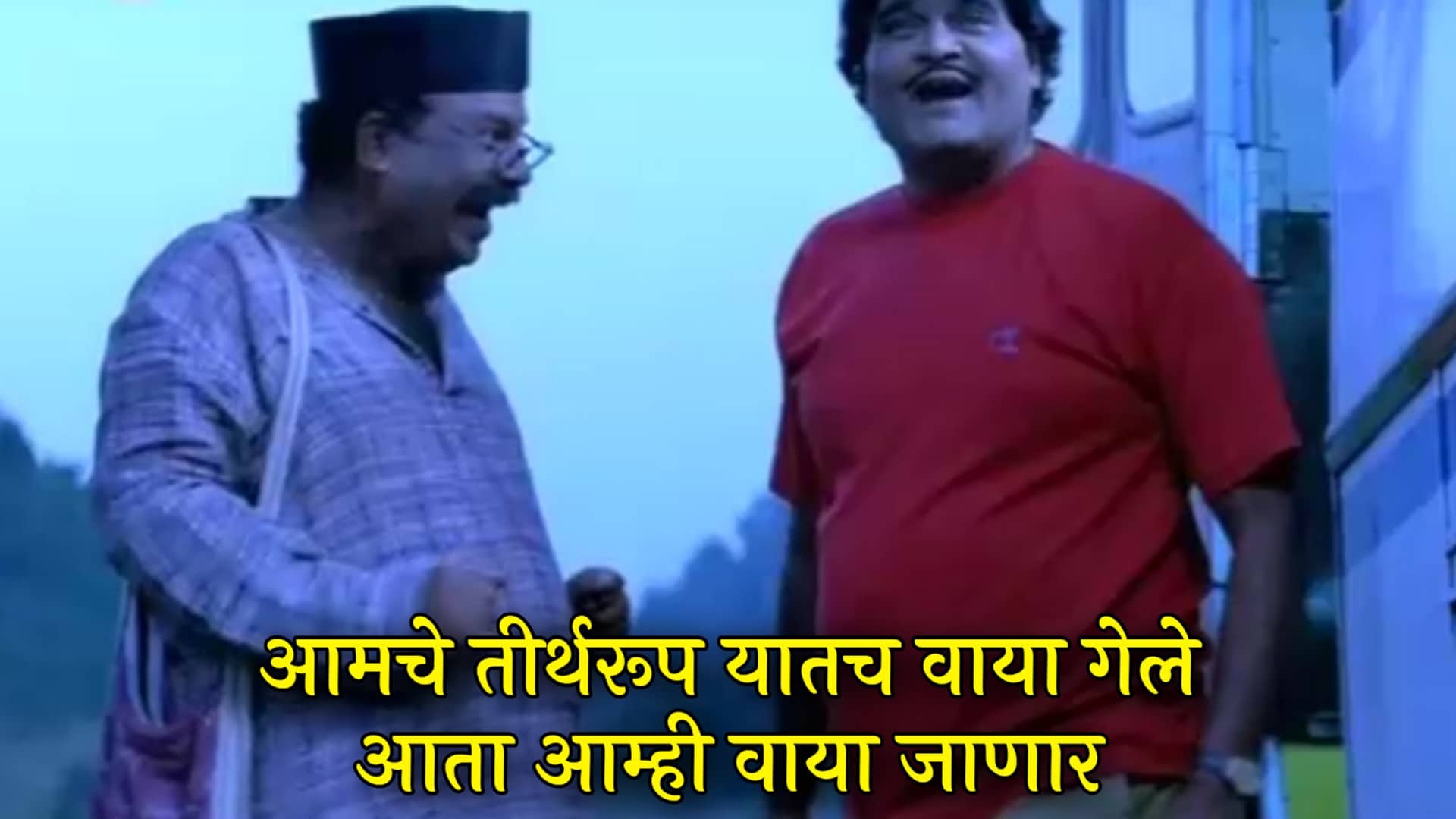 Ara leka doska biska firla kay tuza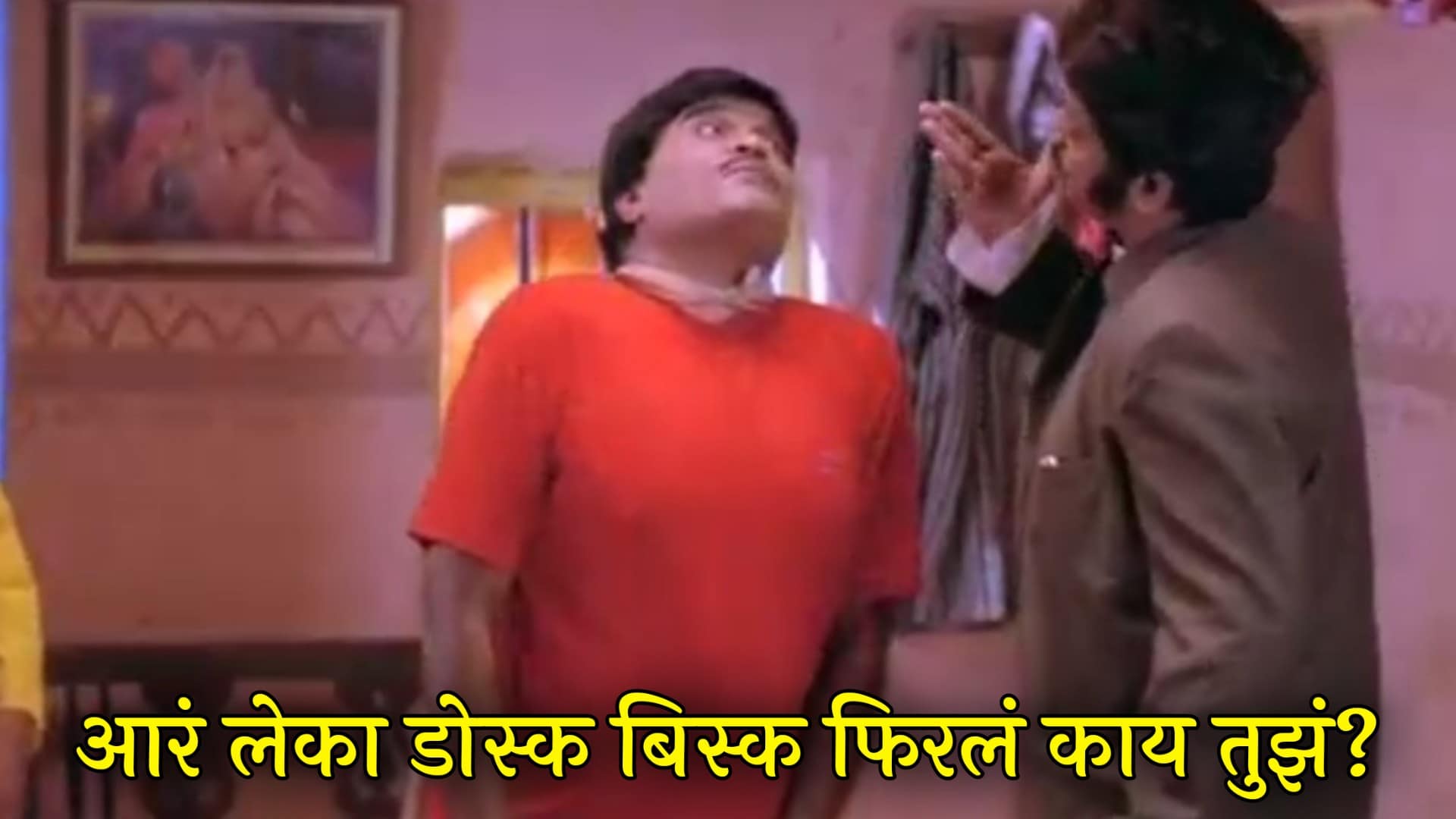 Me mazya bapache nahi tumchya bapache paise udhalale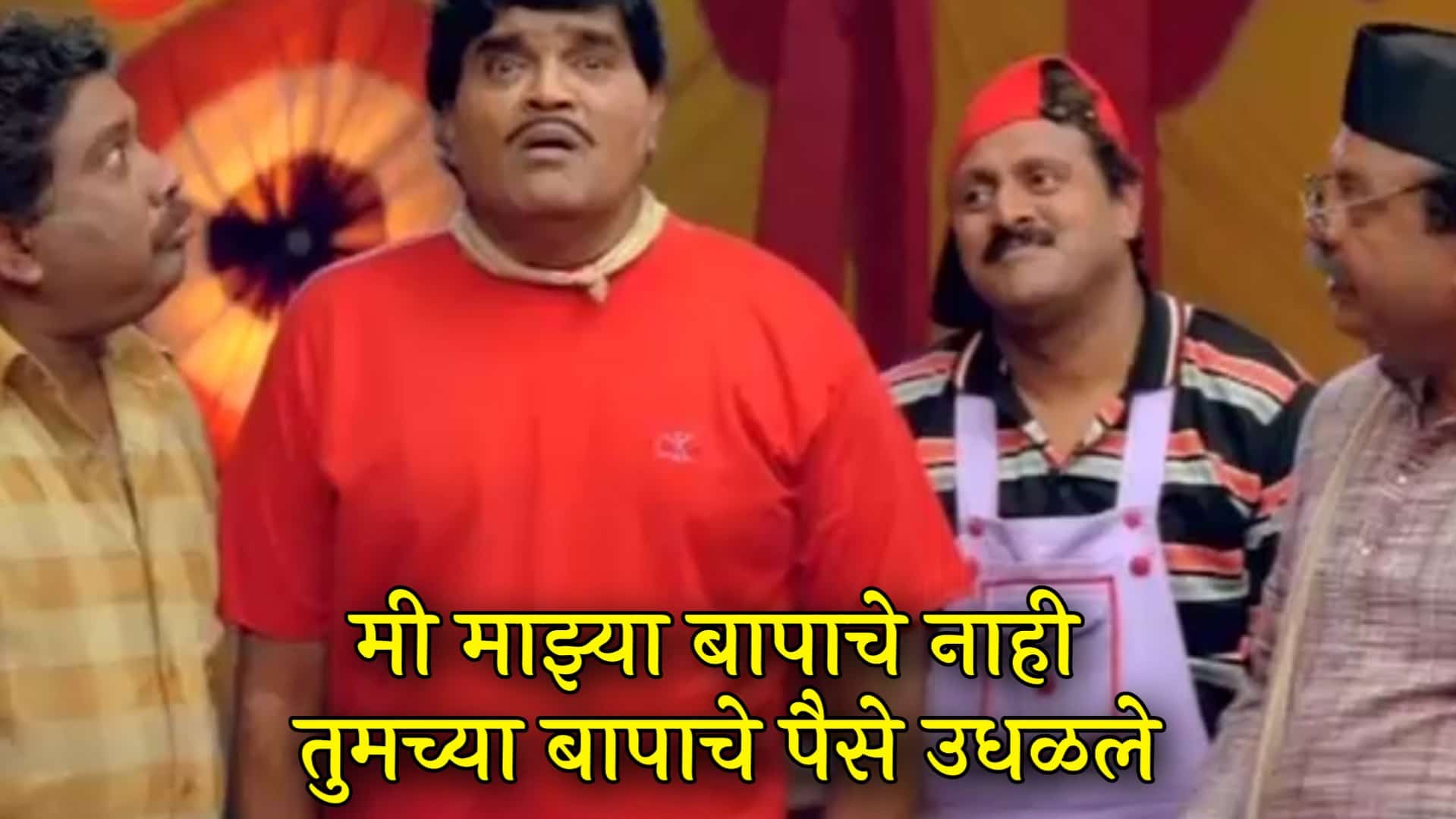 Sunil Tawade as Prasad
Chotasa mothasa jarasa major problem hota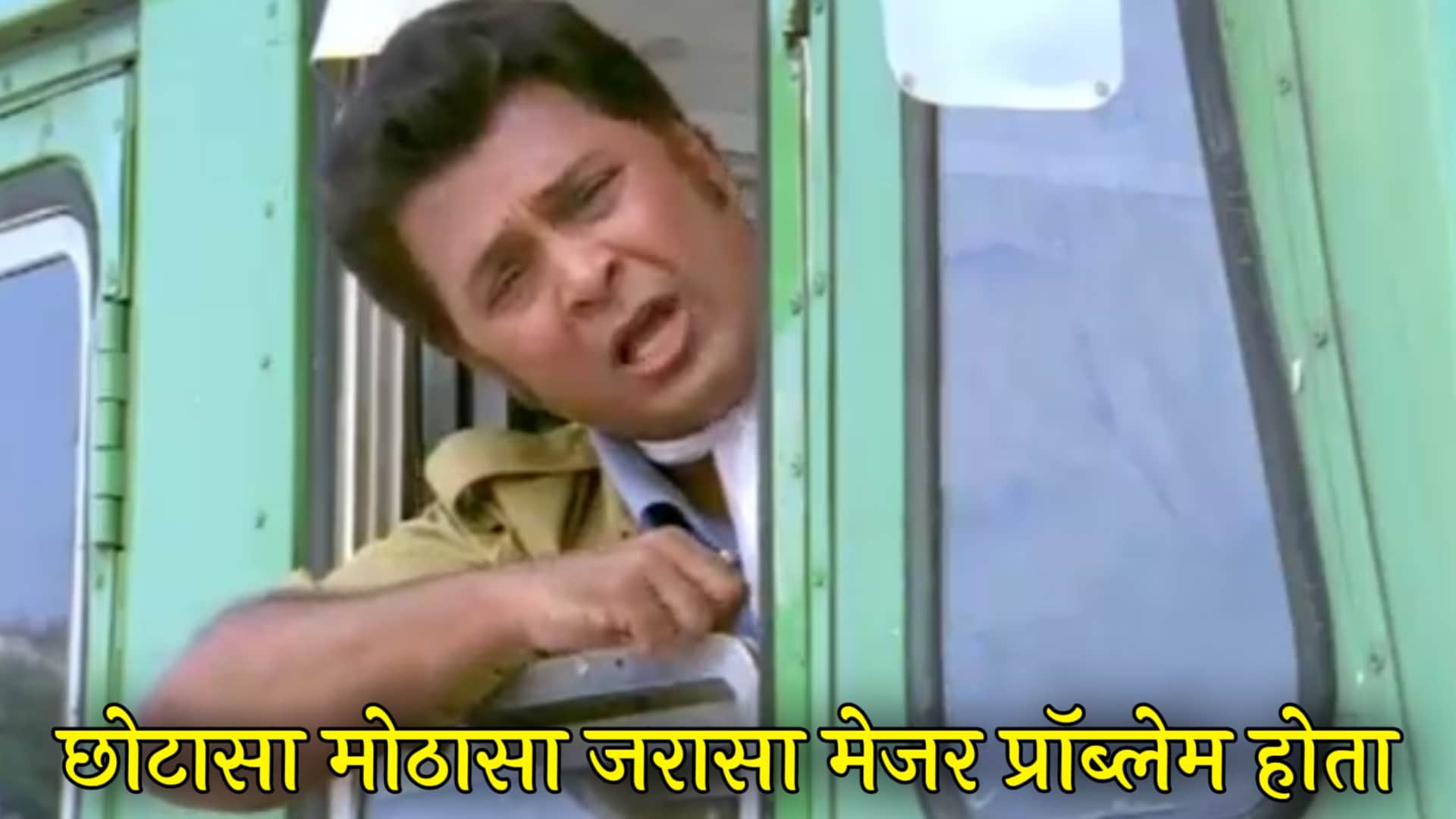 Thevla thevla mazya najuk jagevar bot thevla

Sonu Nigam
Hirva nisarg ha bhavtine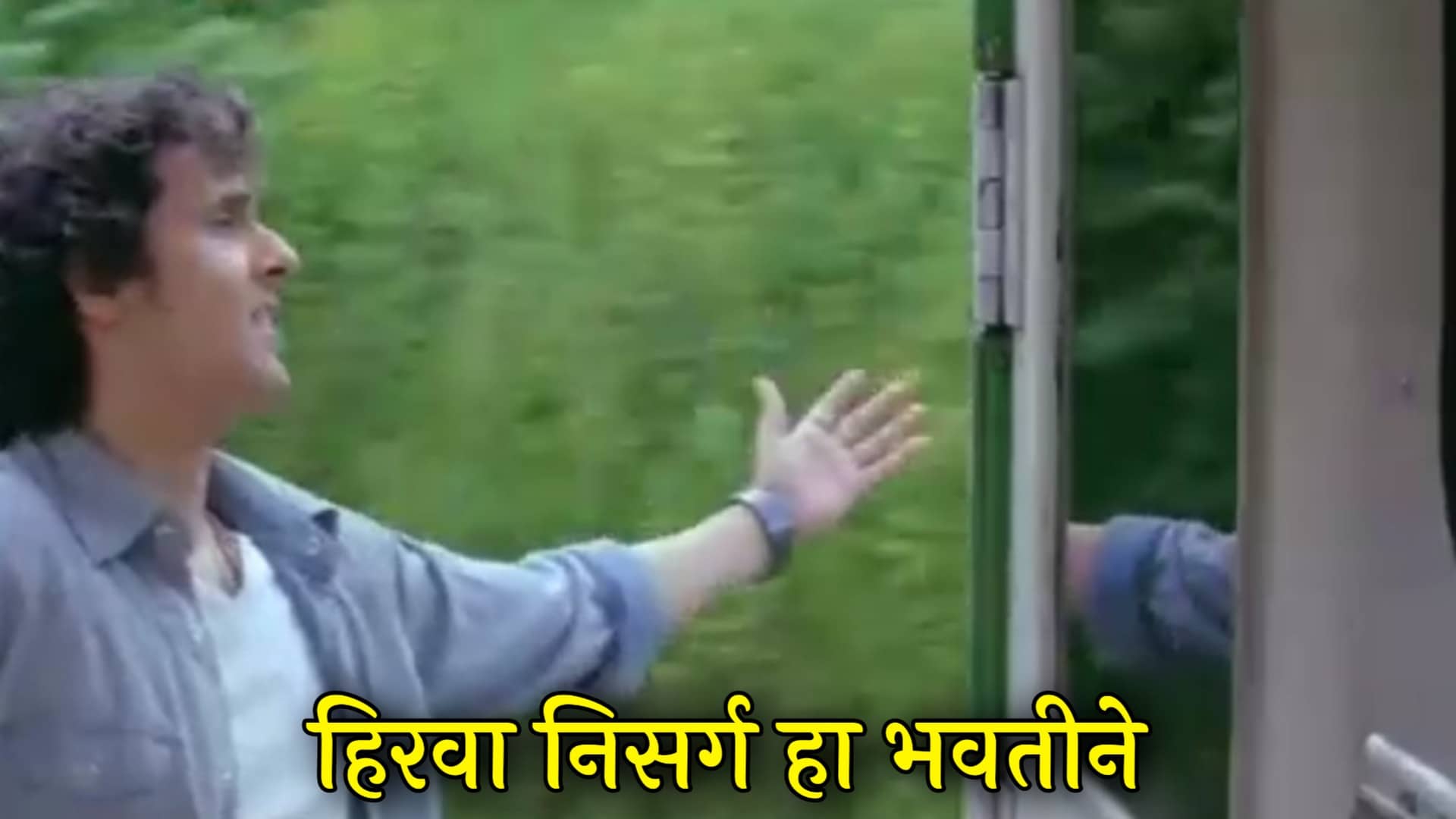 Jaywant Wadkar
Me tyala ughada baghitlay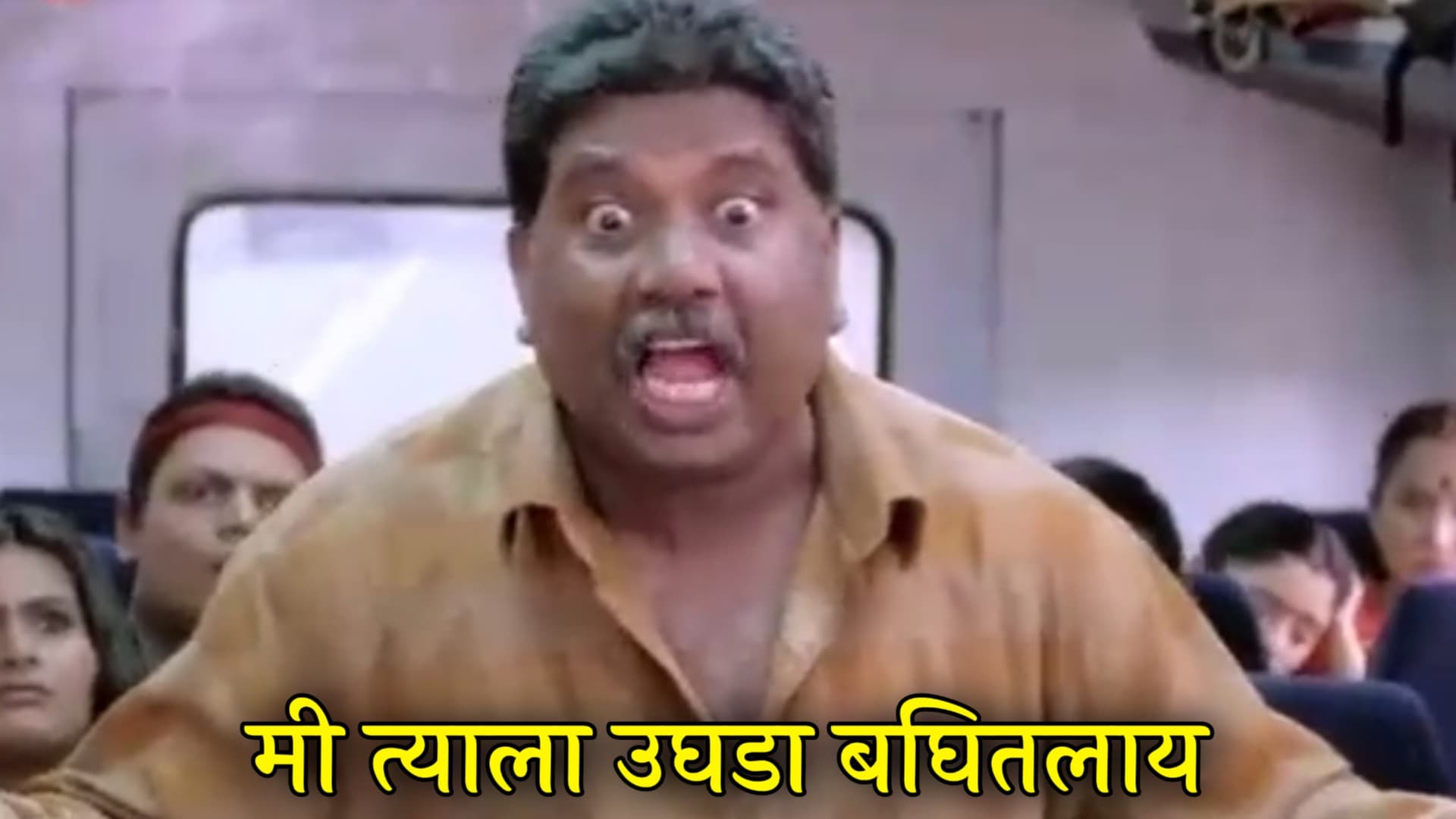 Vikas Samudre
Jalla tumhala kasa kalla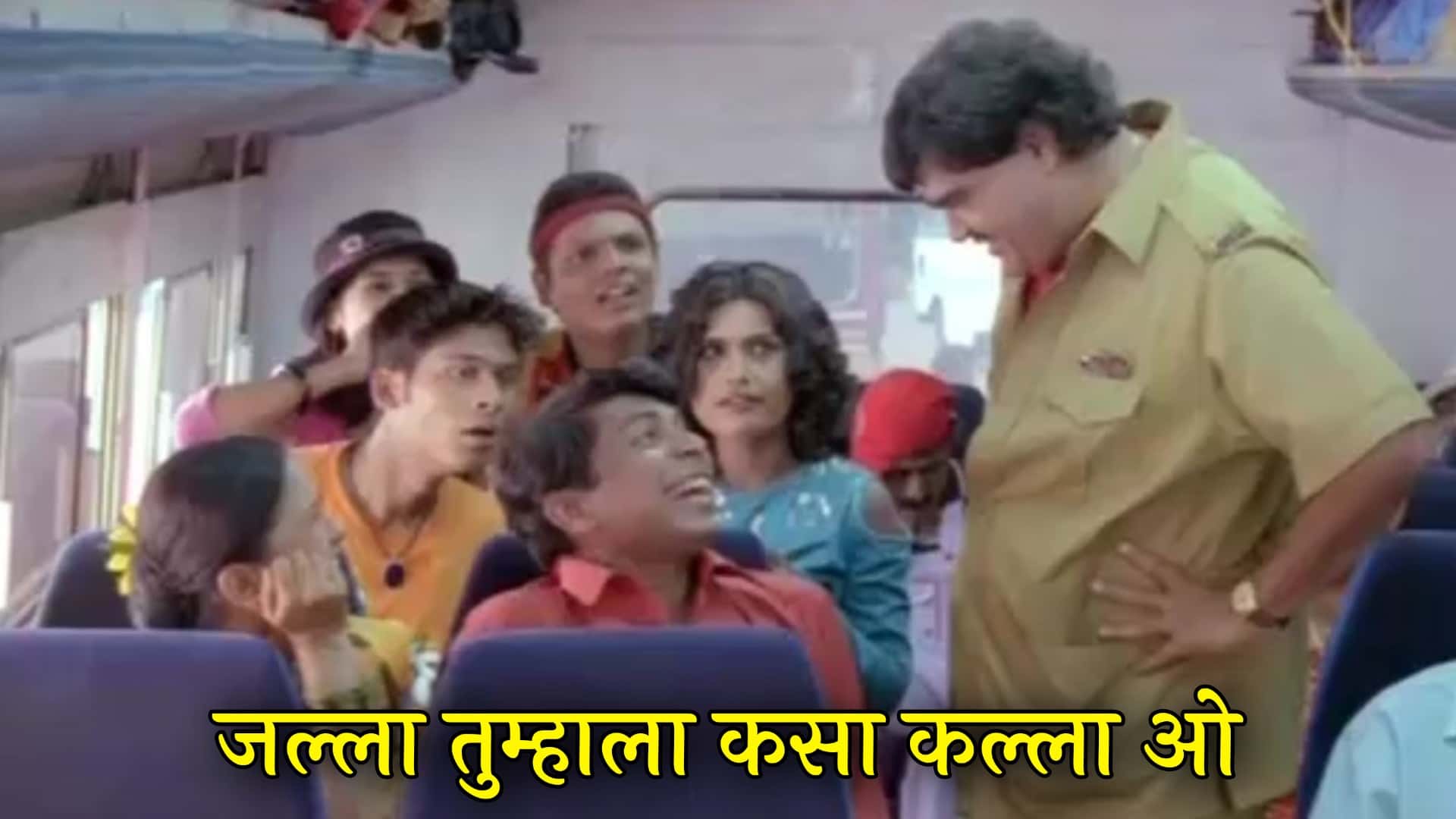 Kay bi bolte kay bi fekte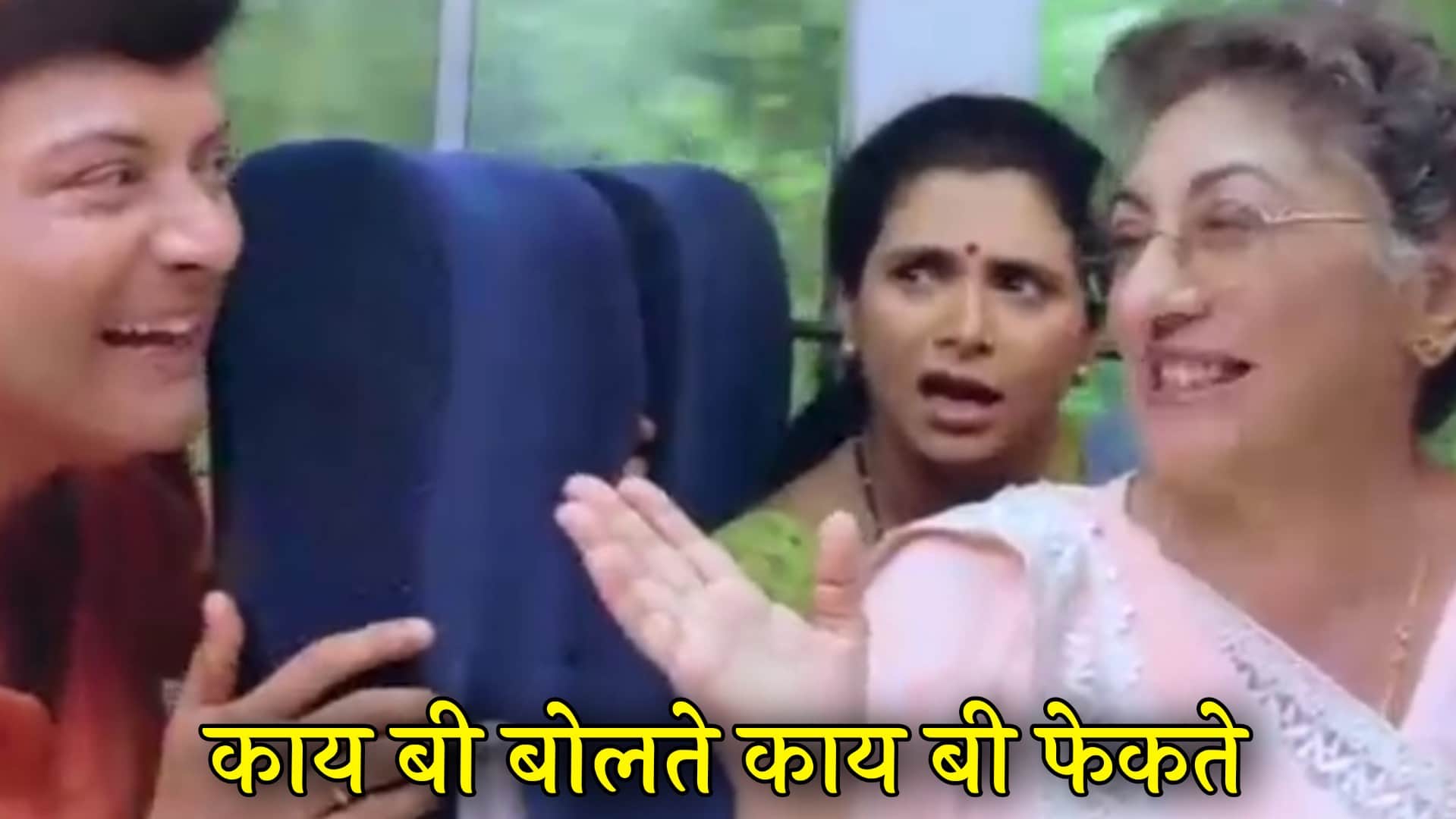 Atul Parchure as Kishore
Tula hey nahi shobhun disat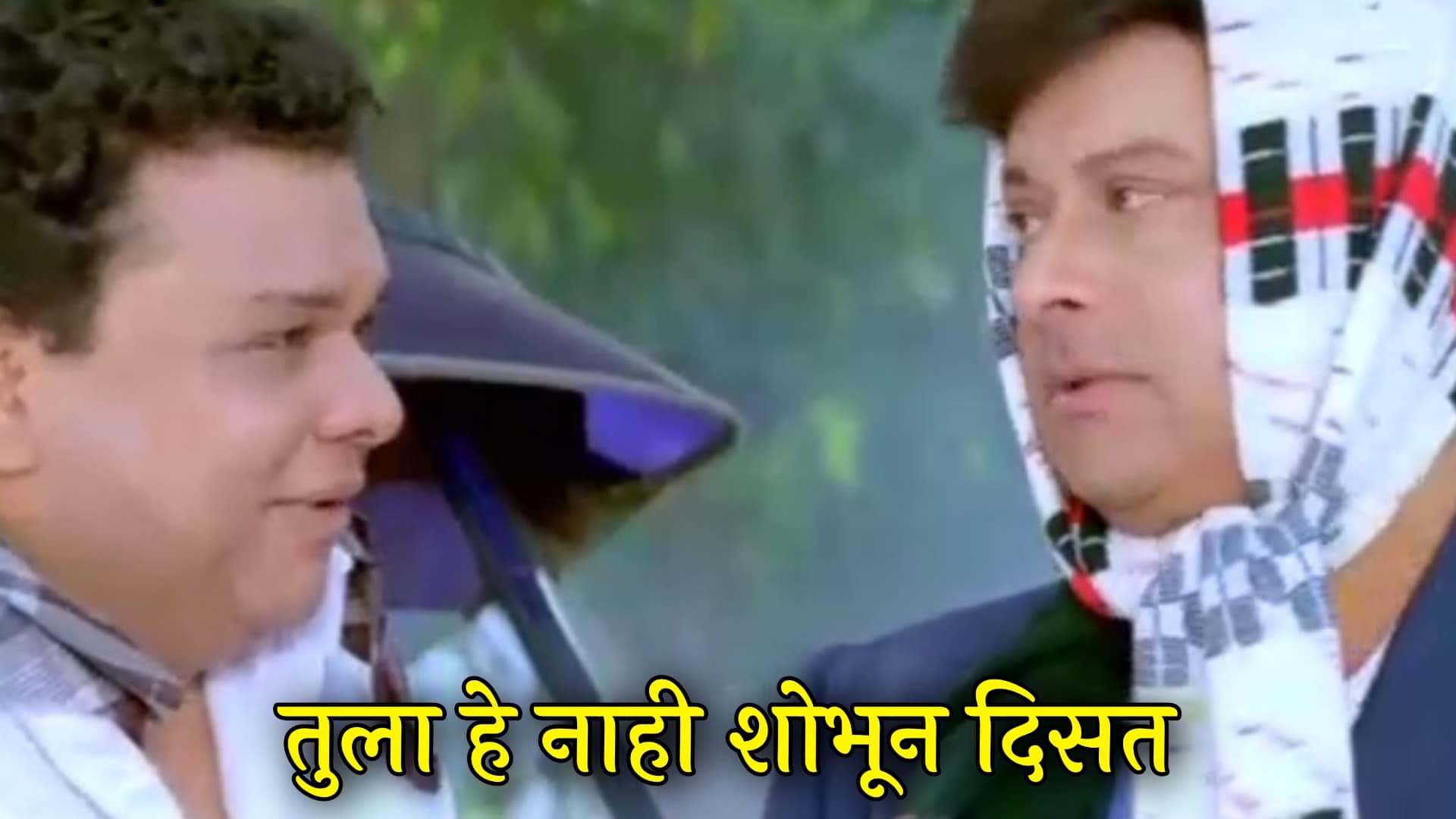 Vinay Yedekar (Man in the temple who ties to propose Bhakti)
It's my pleasure