Chashme Bahaddar Meme Templates
Chashme Bahaddar Marathi Movie was released in 2006, Chashme Bahaddar Movie was directed by Vijay Patkar.
The story revolves around Rajaram (Sanjay Narvekar) who is living a simple life with his family in a haunted chawl. When Parveen Dholakia, a Mumbai-based builder, learns about the chawl, he uses goon-power to force residents of Bhootachi Chawl to leave so that he can redevelop and profit.
You can watch Chashme Bahaddar Movie Online on Prime Video or Youtube anytime!
Here are Famous Dialogues And Chashme Bahaddar Meme Templates :
Sanjay Narvekar as Rajaram Dhapne
Mala Kalel Asa Jara Bol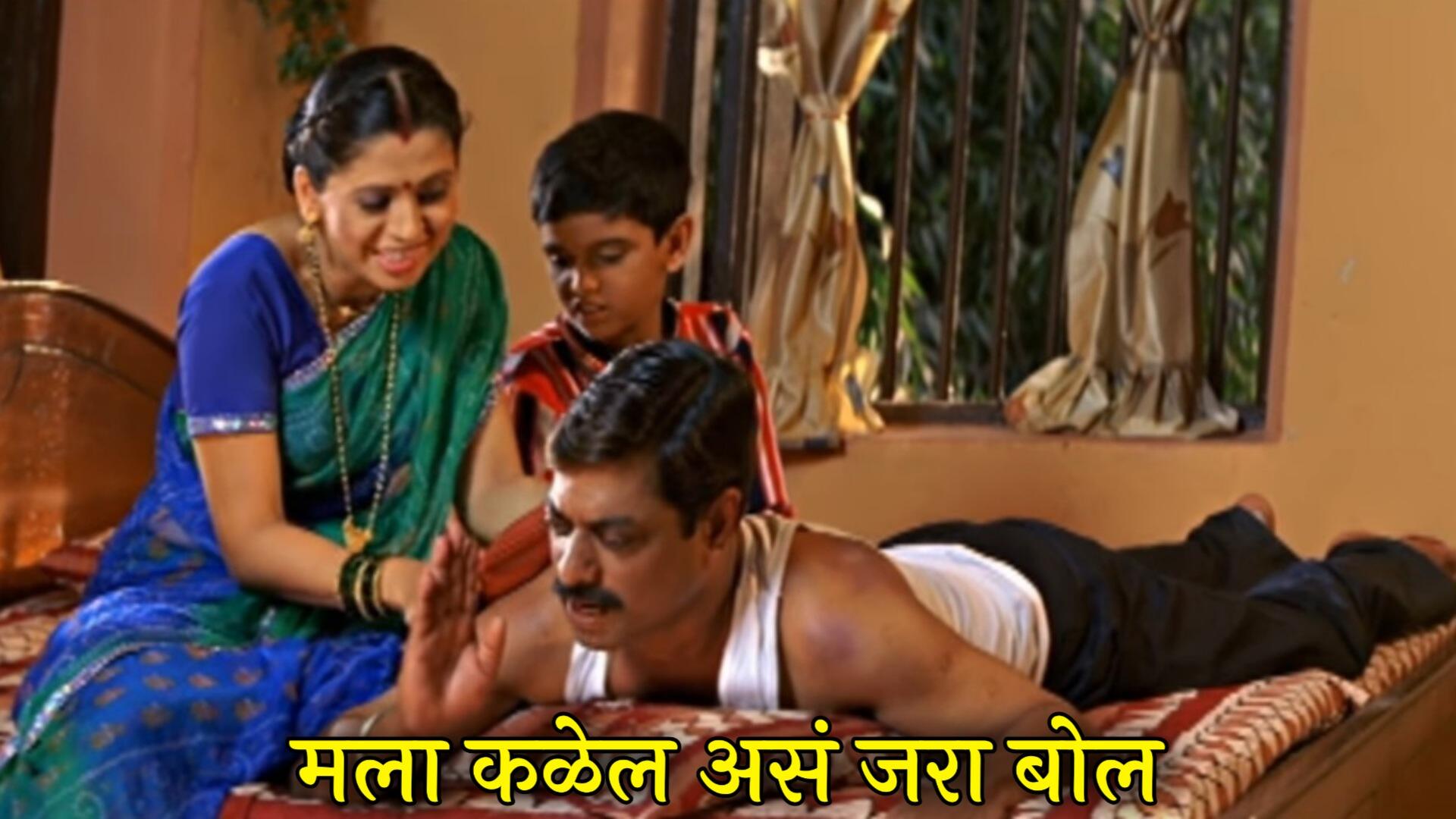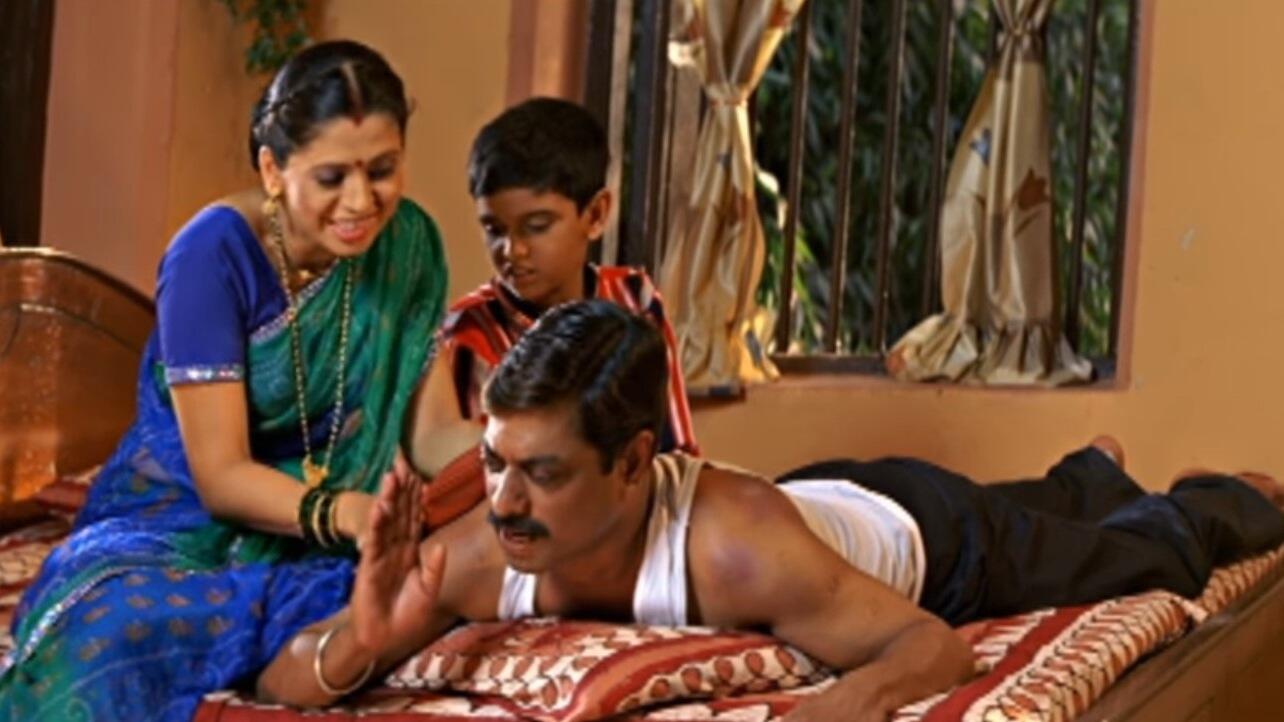 Hi Kuthli Navin Boli Aatmasat Keli Ahes Tu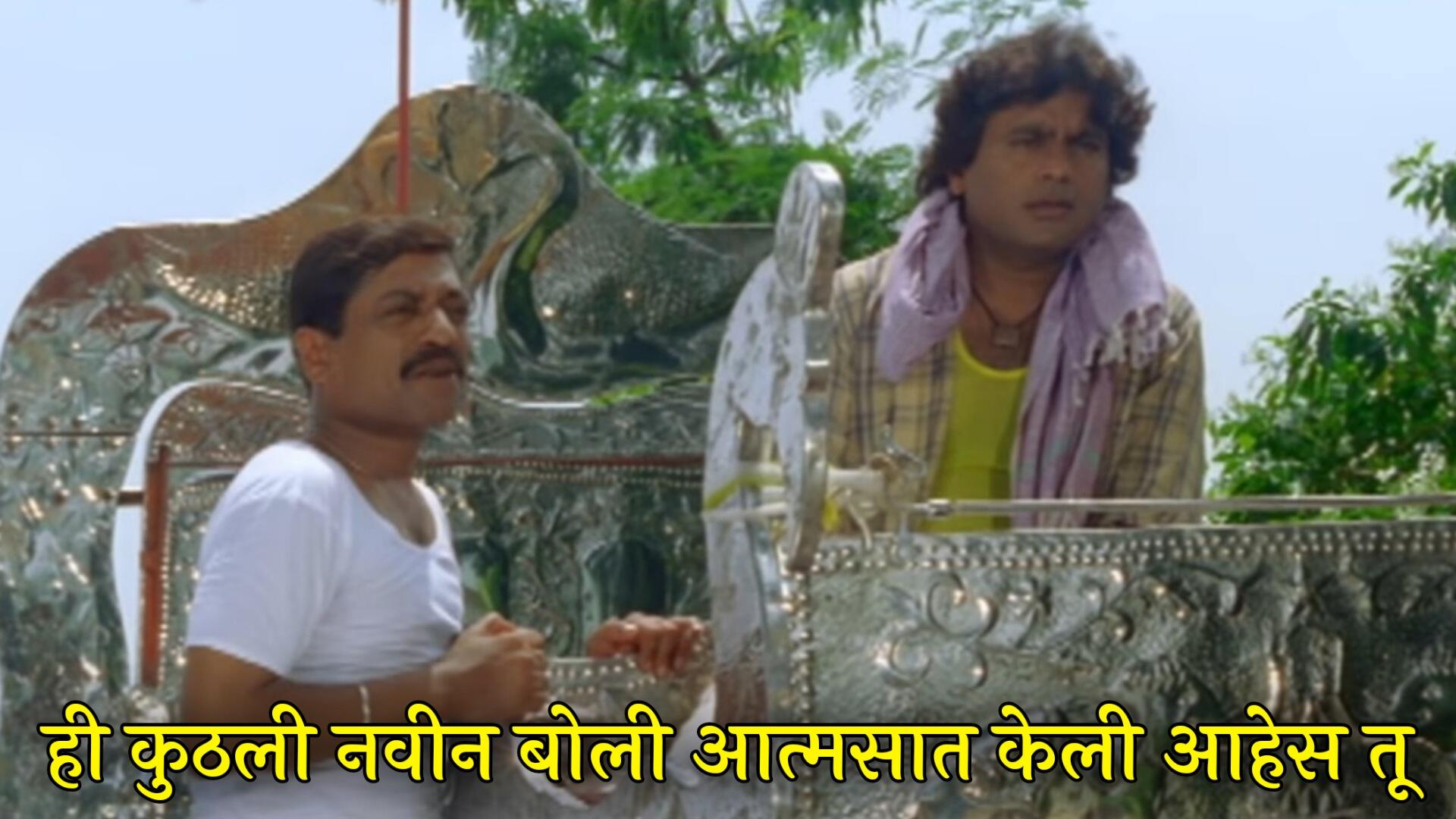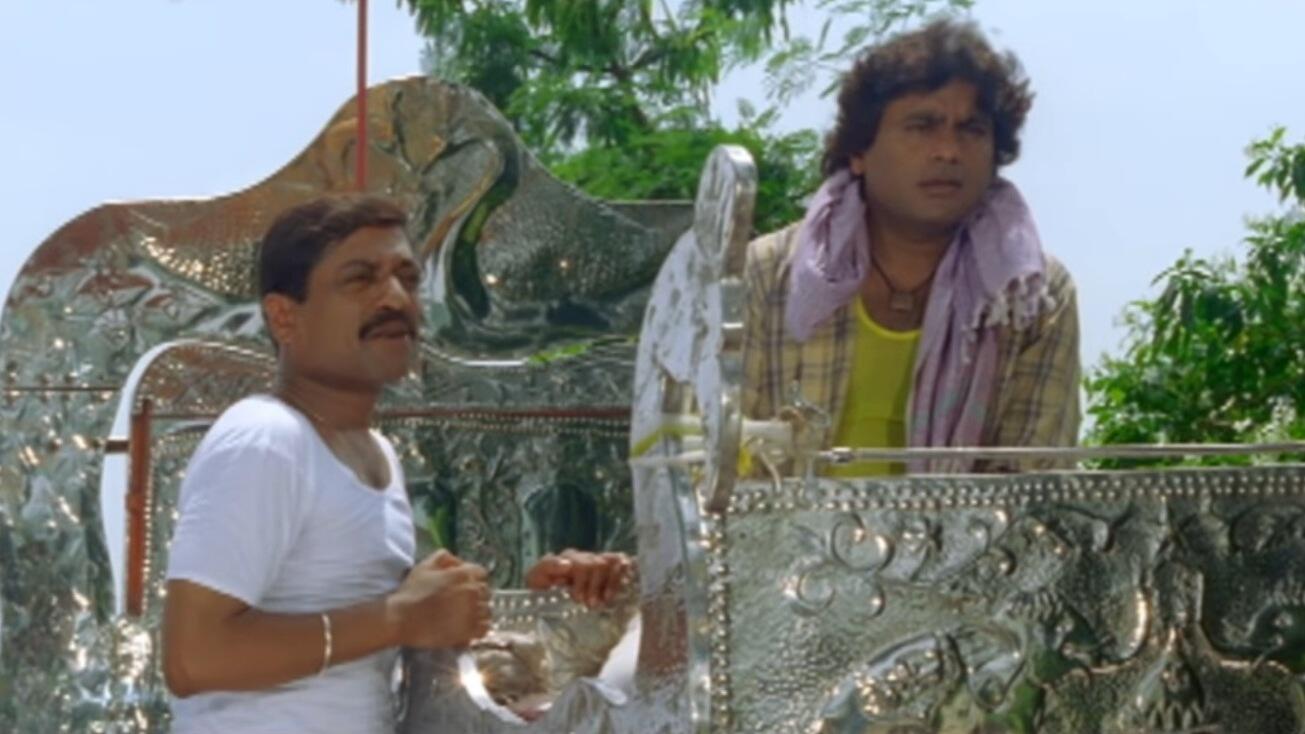 Jashil Tithe Navin Sansar Karnyachi Tuzi Juni Khod Ajun Geleli Disat Nahiye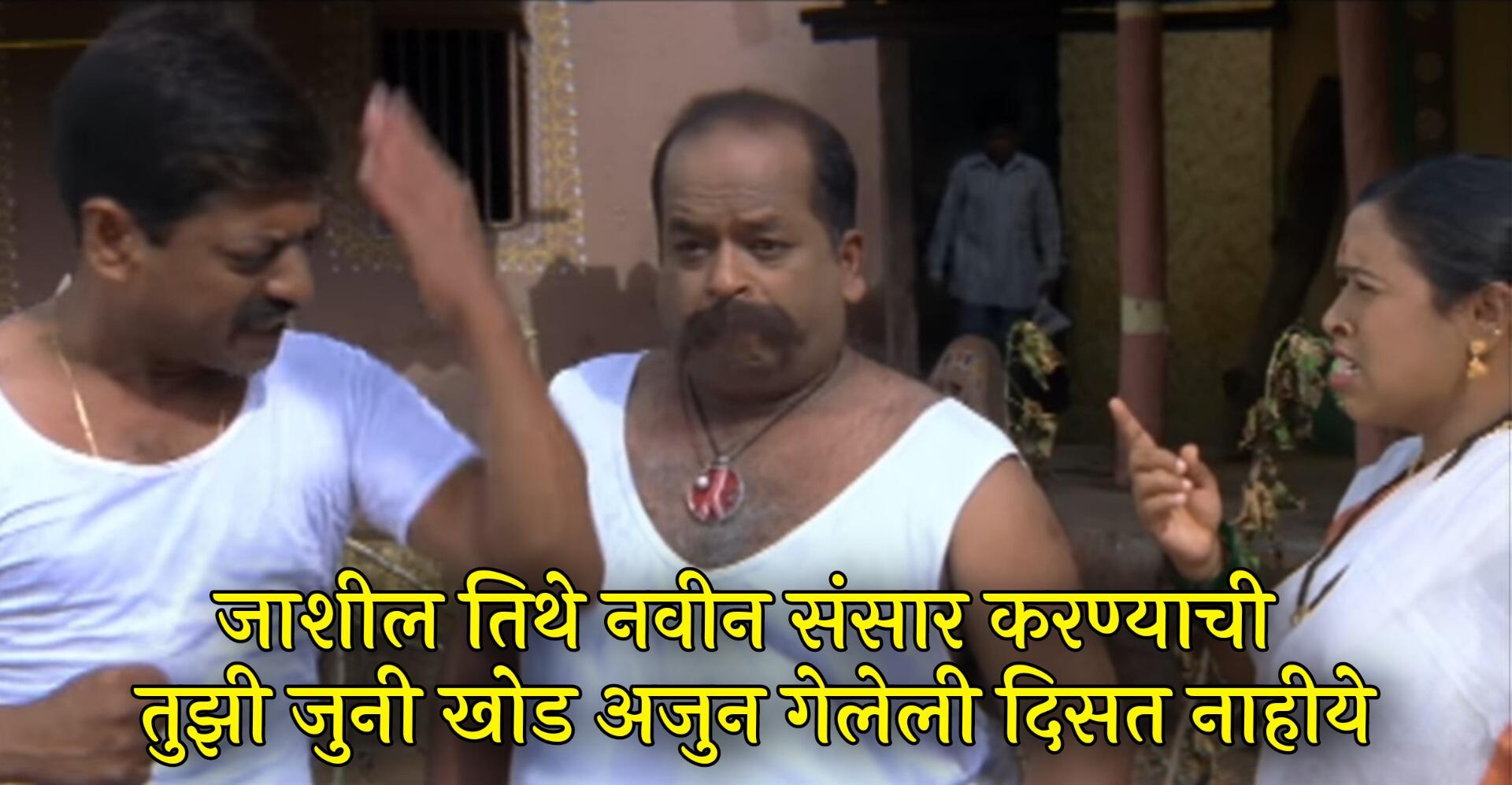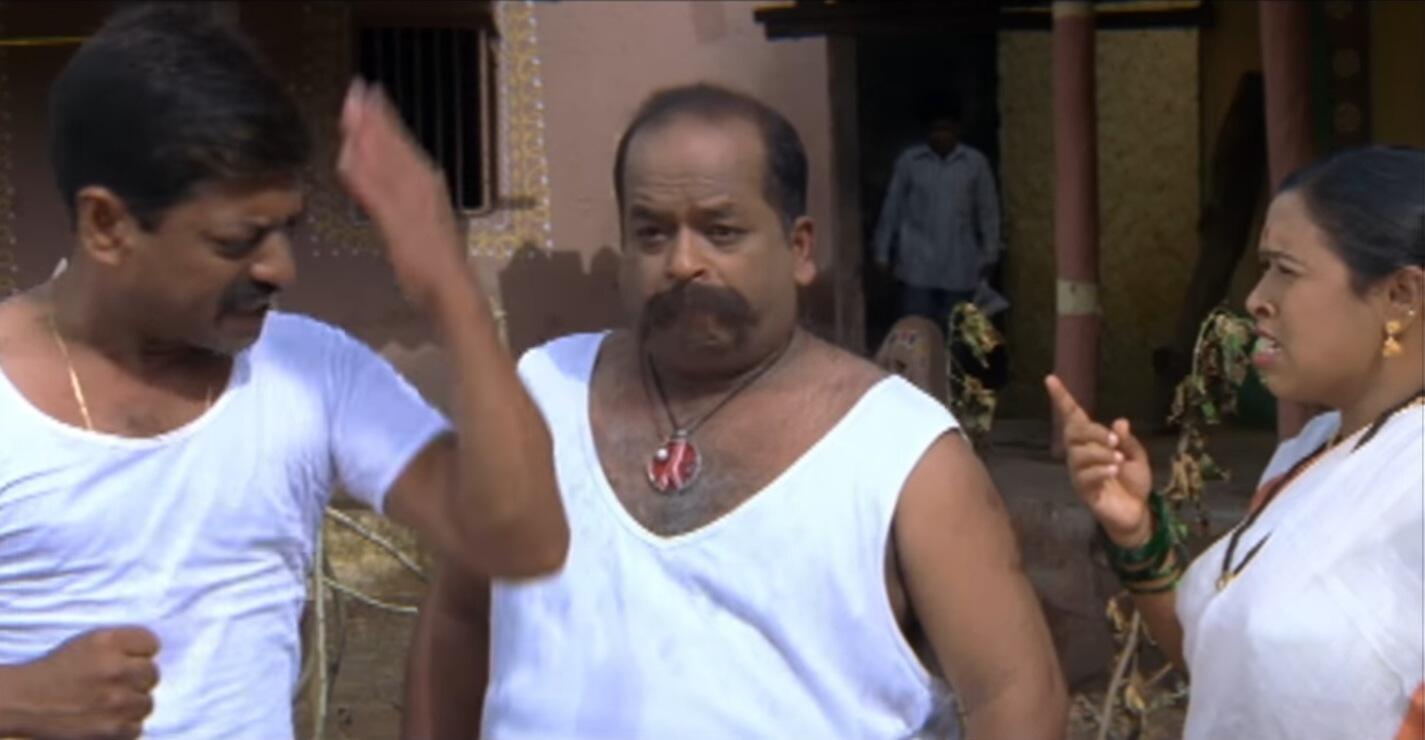 Samor Sagli Mazich Mansa Ahet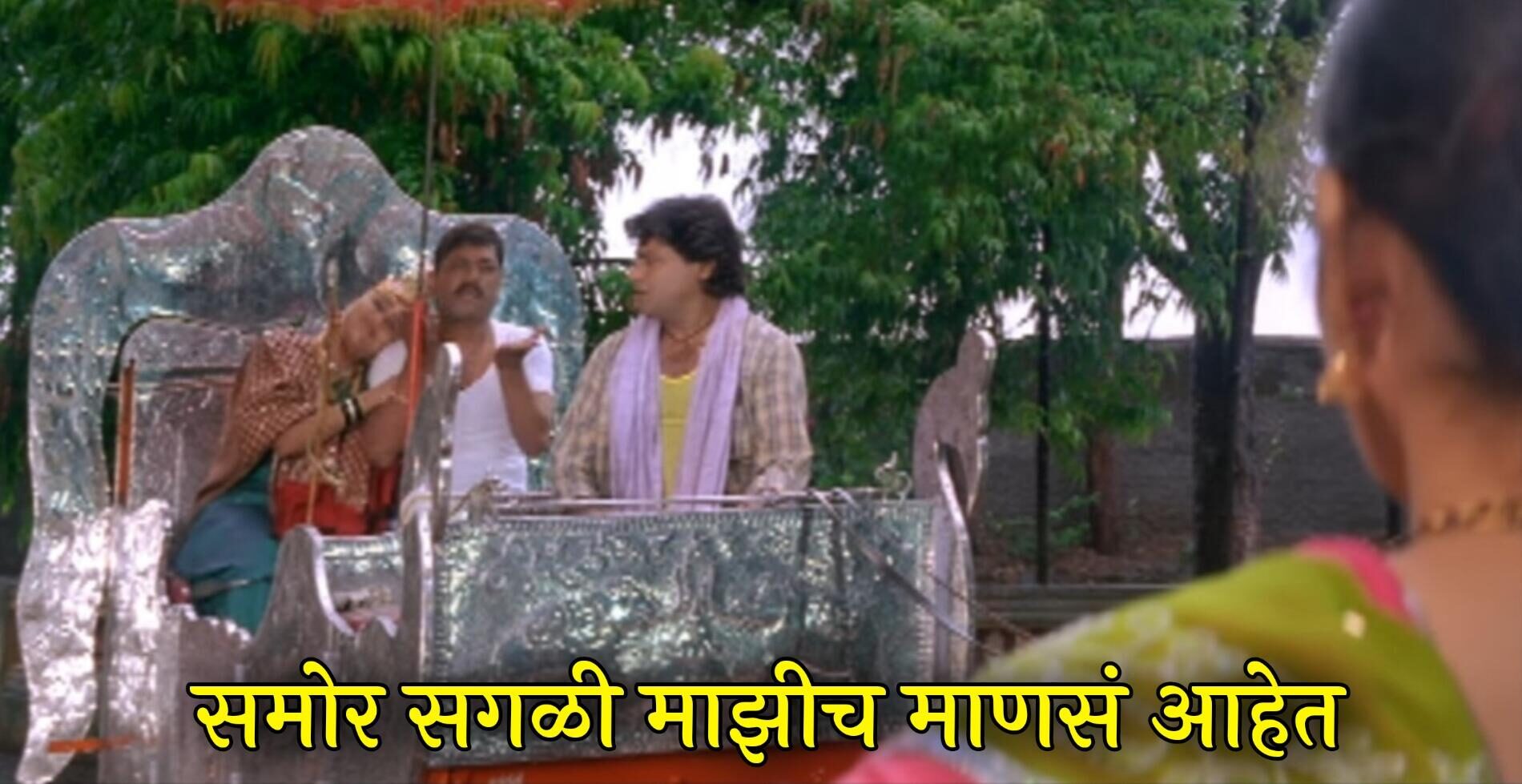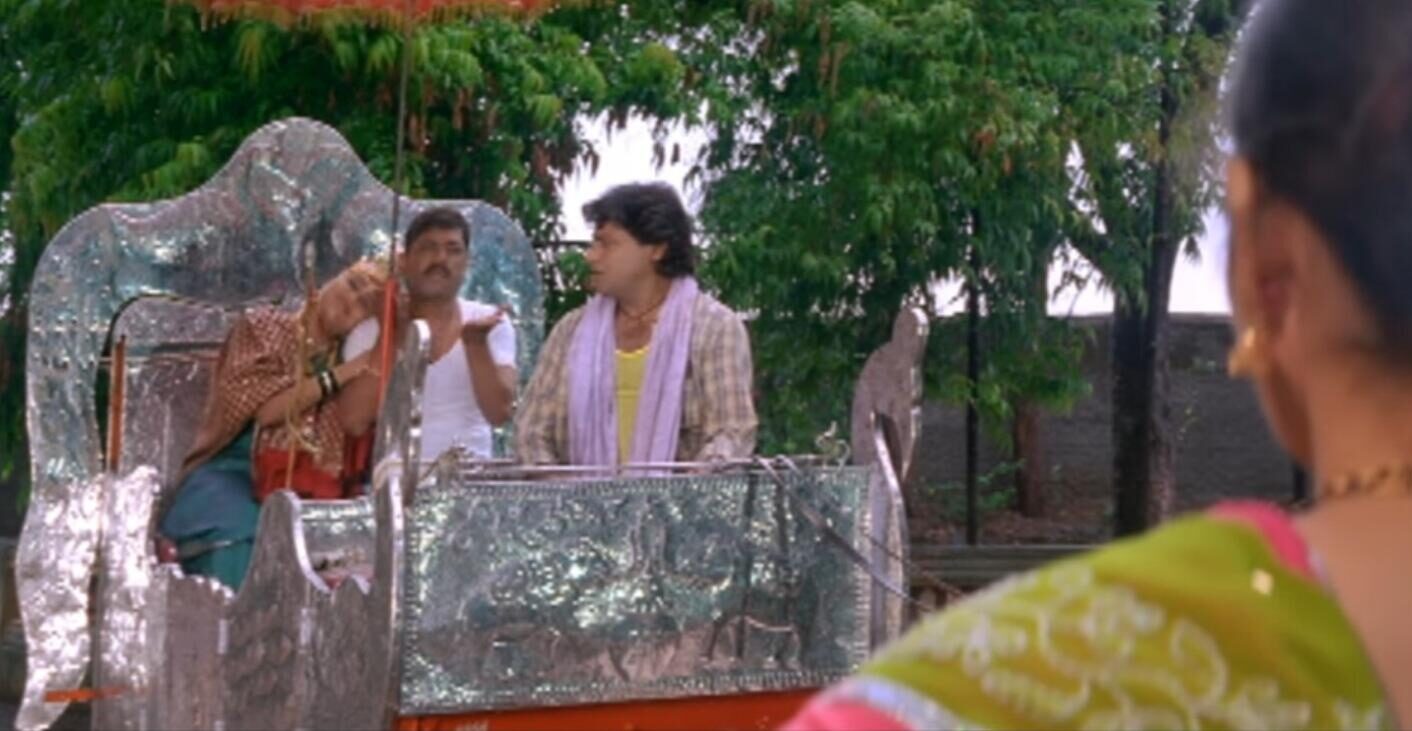 Sahil Shirvaikar as Bandopanth (Bandu)
Kay Solid Padli Ahe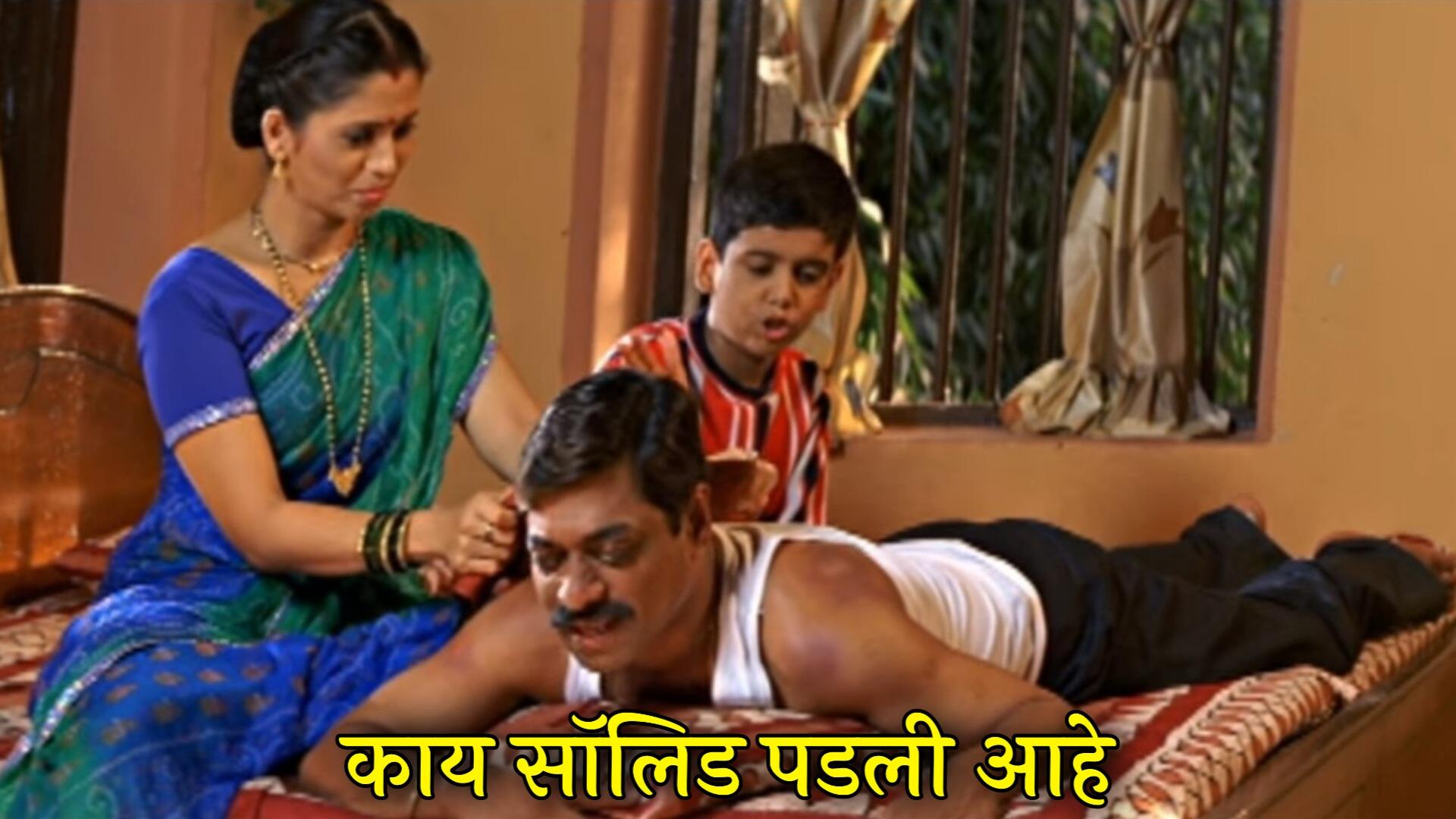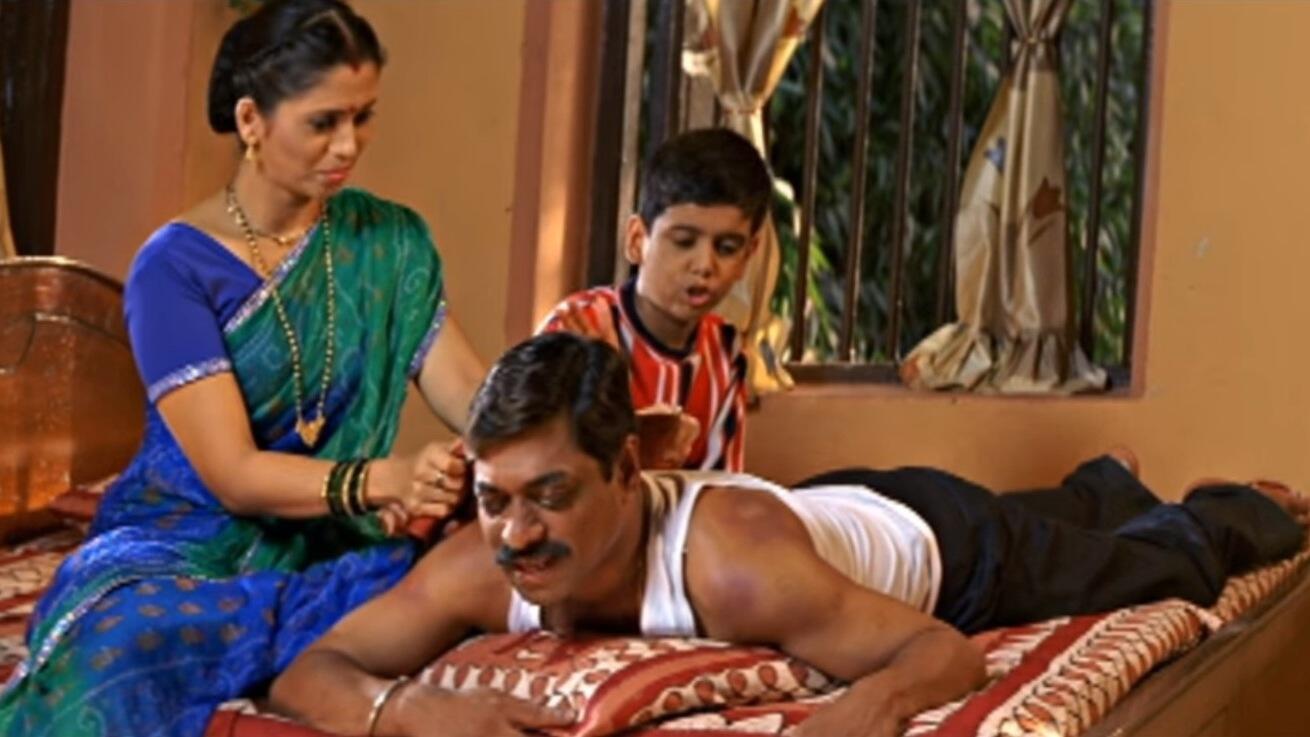 Kuthe Rada Karayala Gela Hota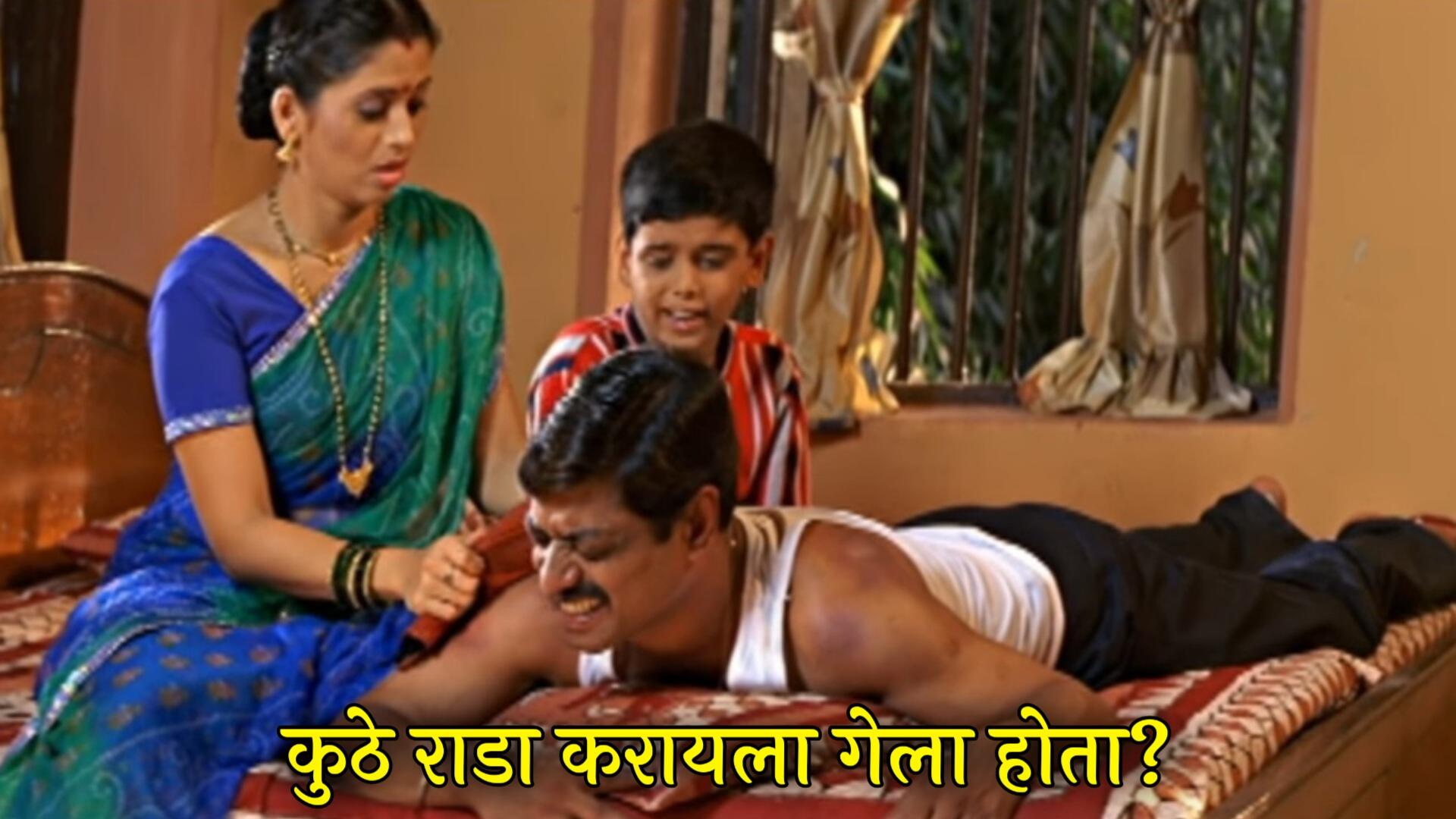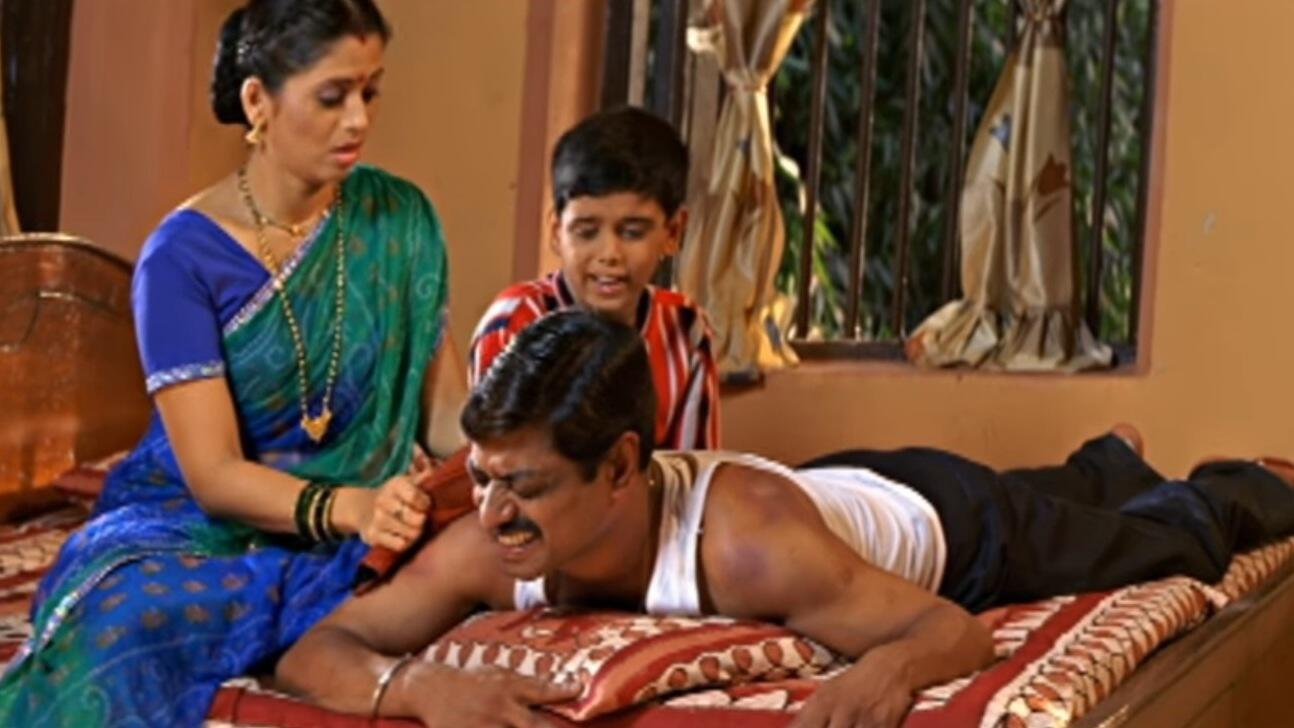 Deepak Shirke as Parshuram  (Dolya)
Tu Evdhasa Chirkut Layki Ahe Ka Tuzi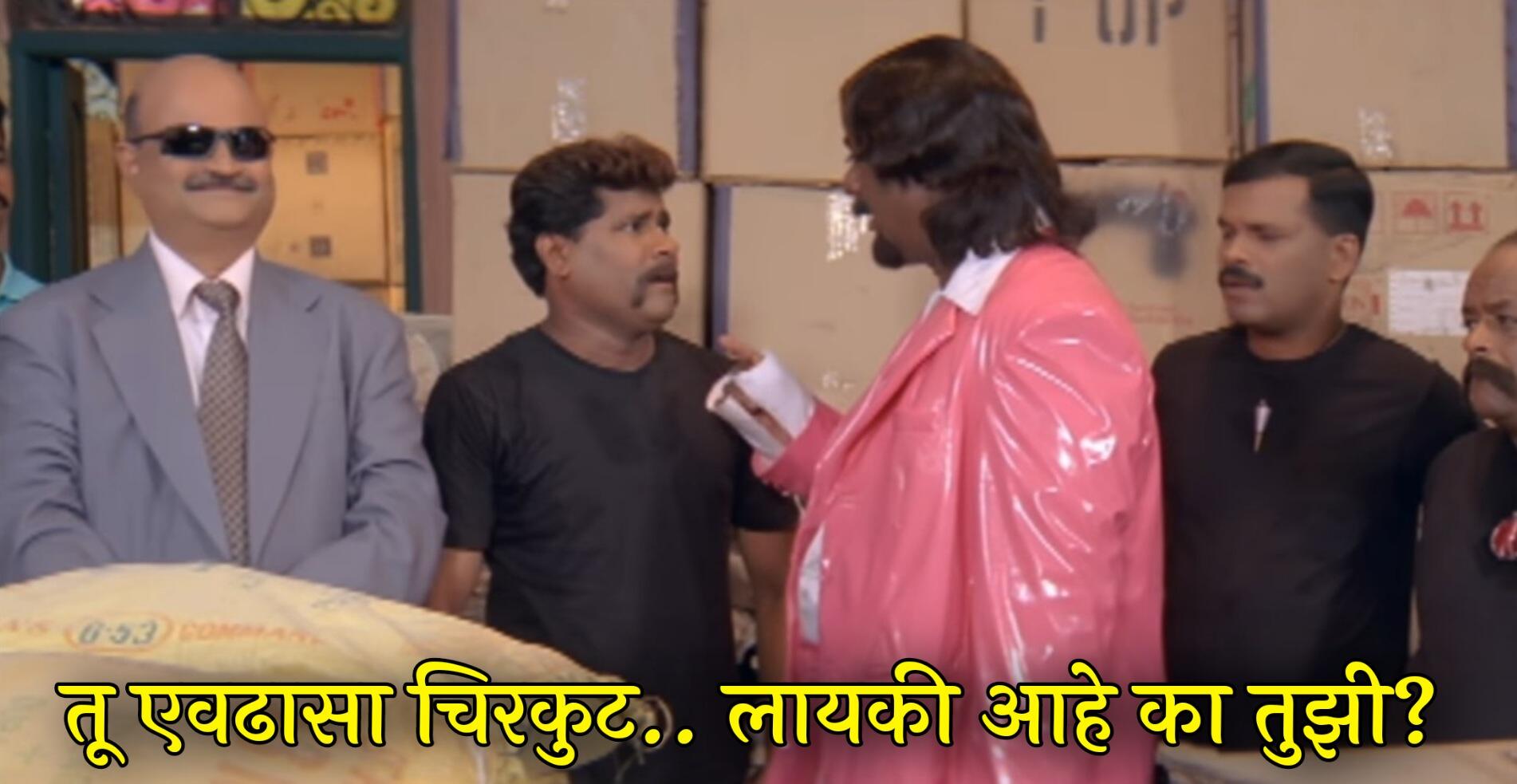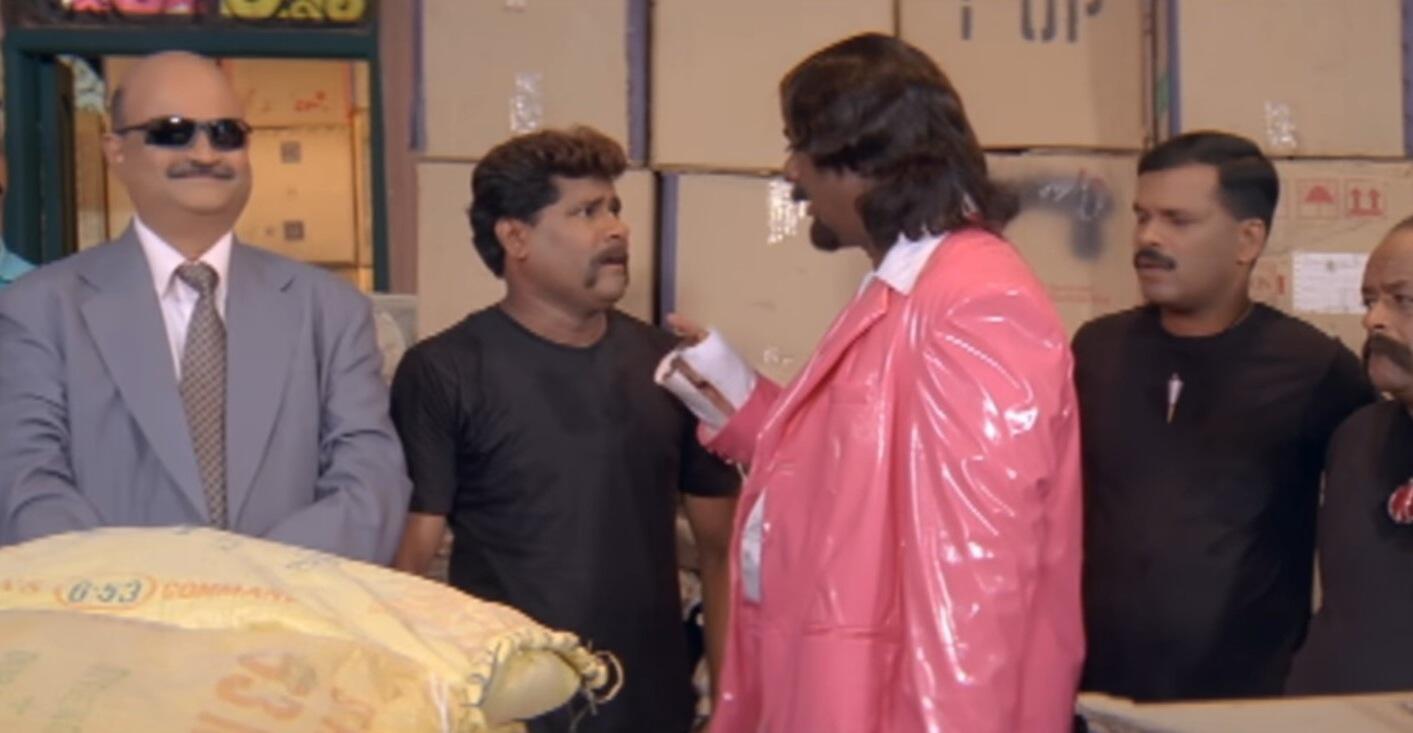 Hmmat Keli Tyachi Kimmat Pan Mojavi Lagte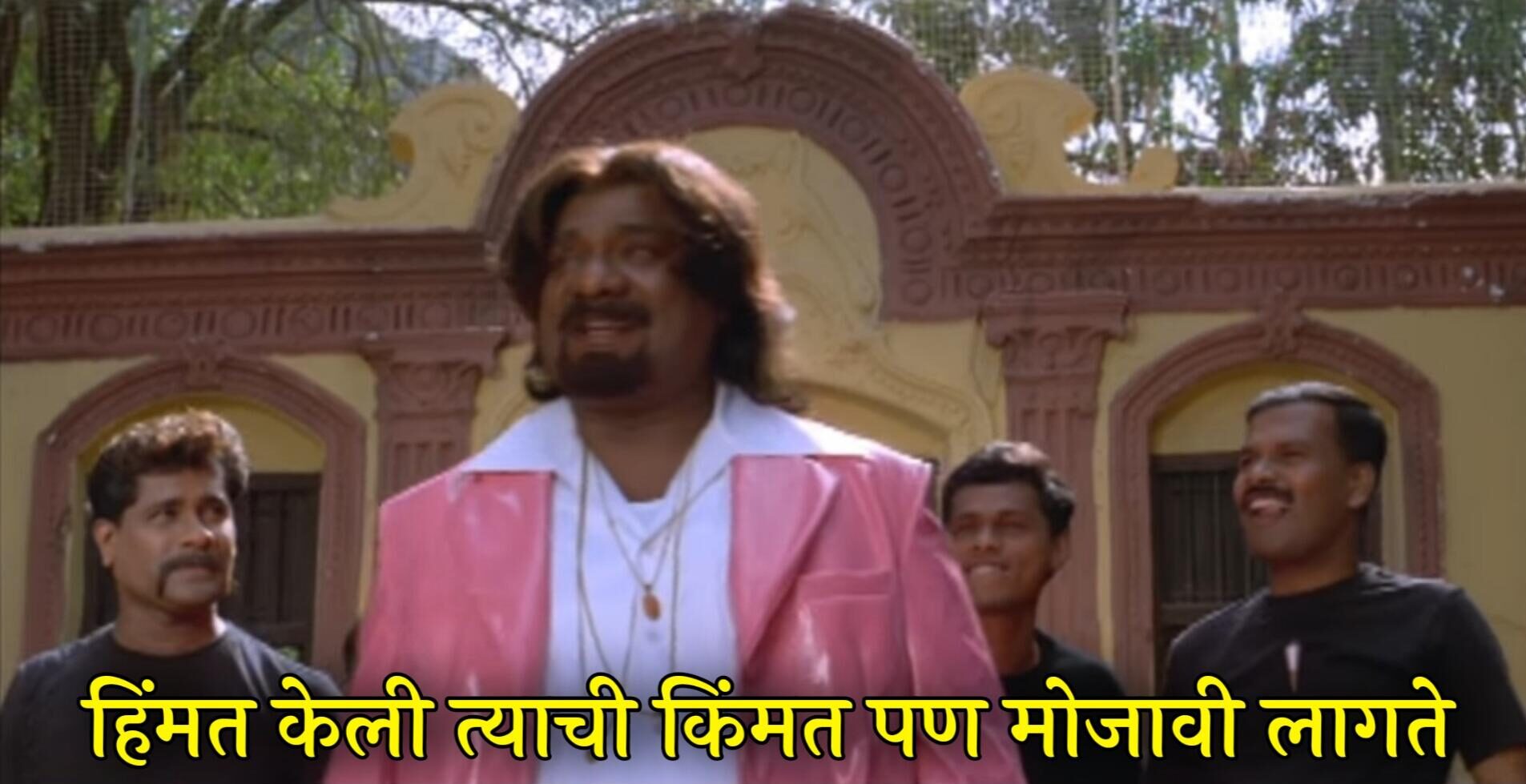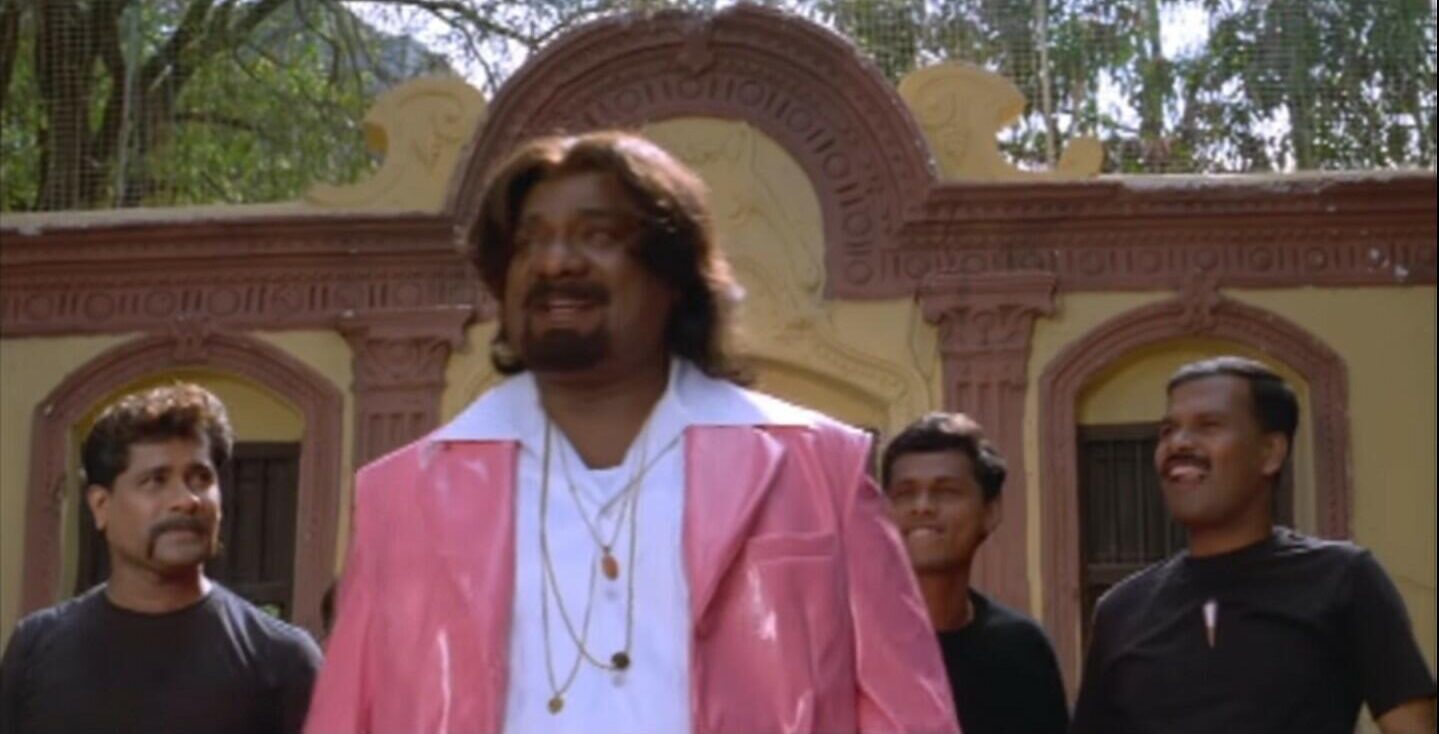 Vijay Chavan
Ata Mala Enjoy Karu Dya Mala Disturb Karu Naka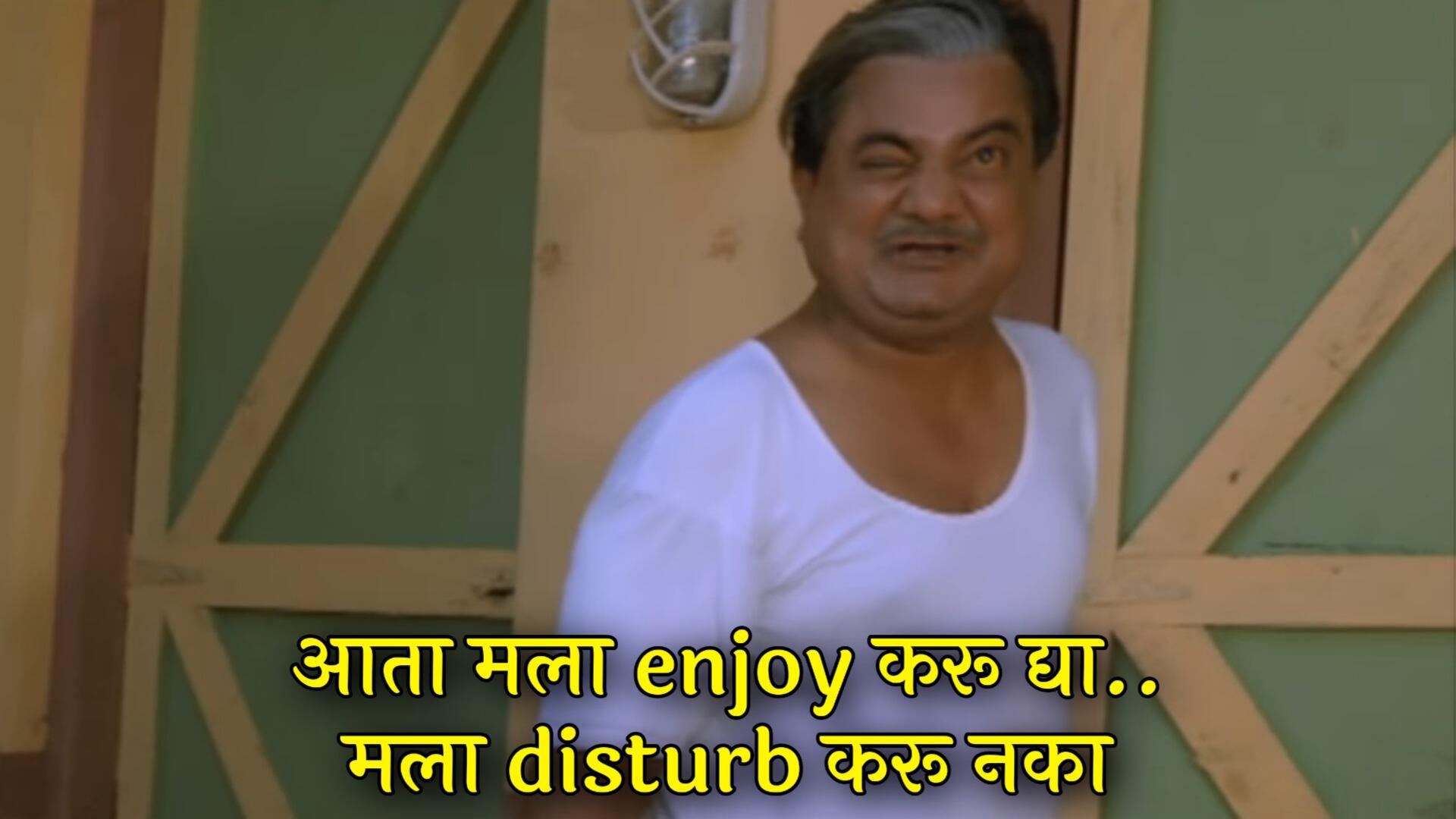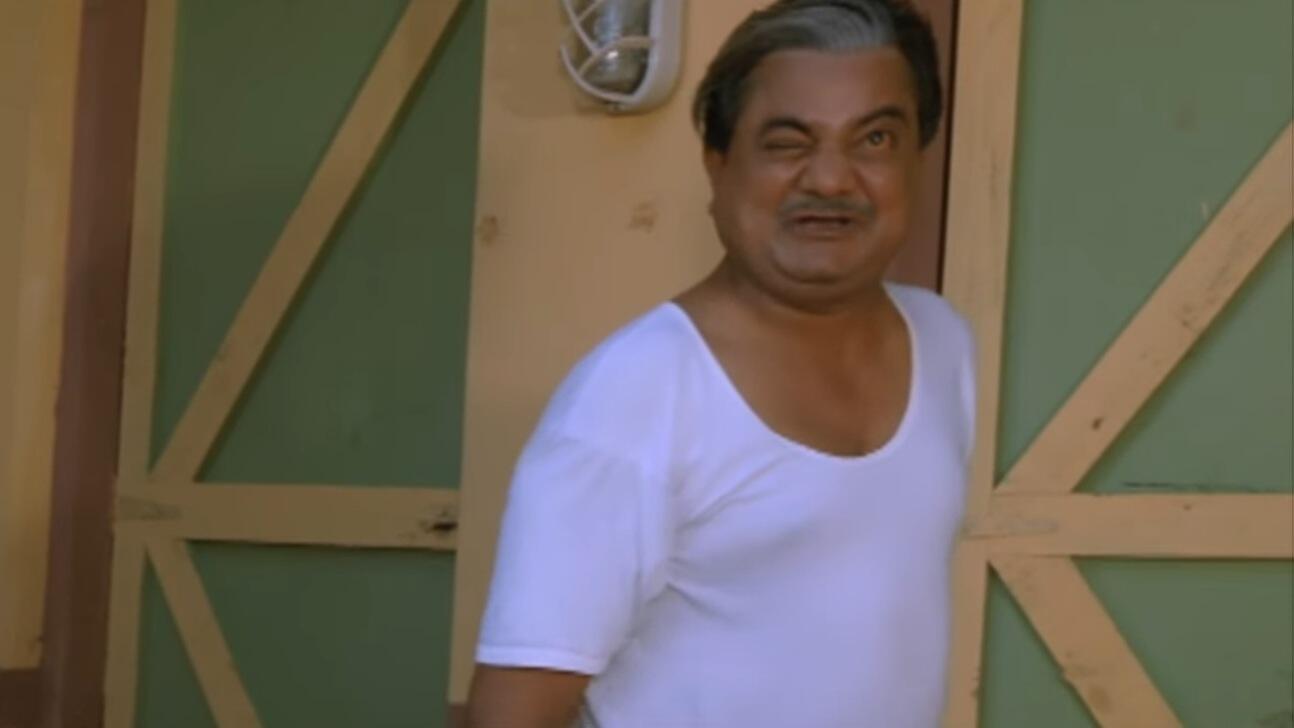 Sunil Pal 
Aandhla Zala Ka Disat Nahi Ka Tula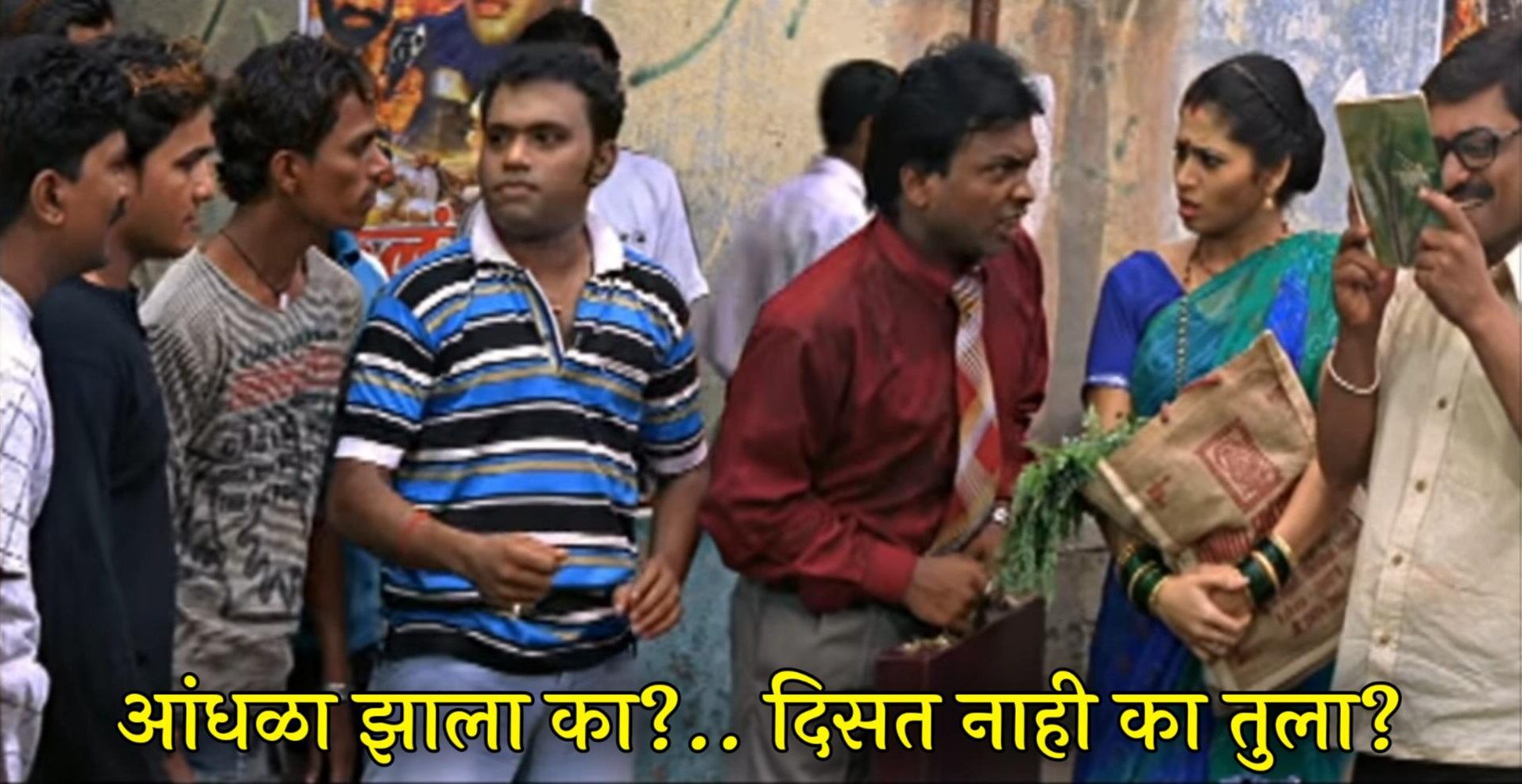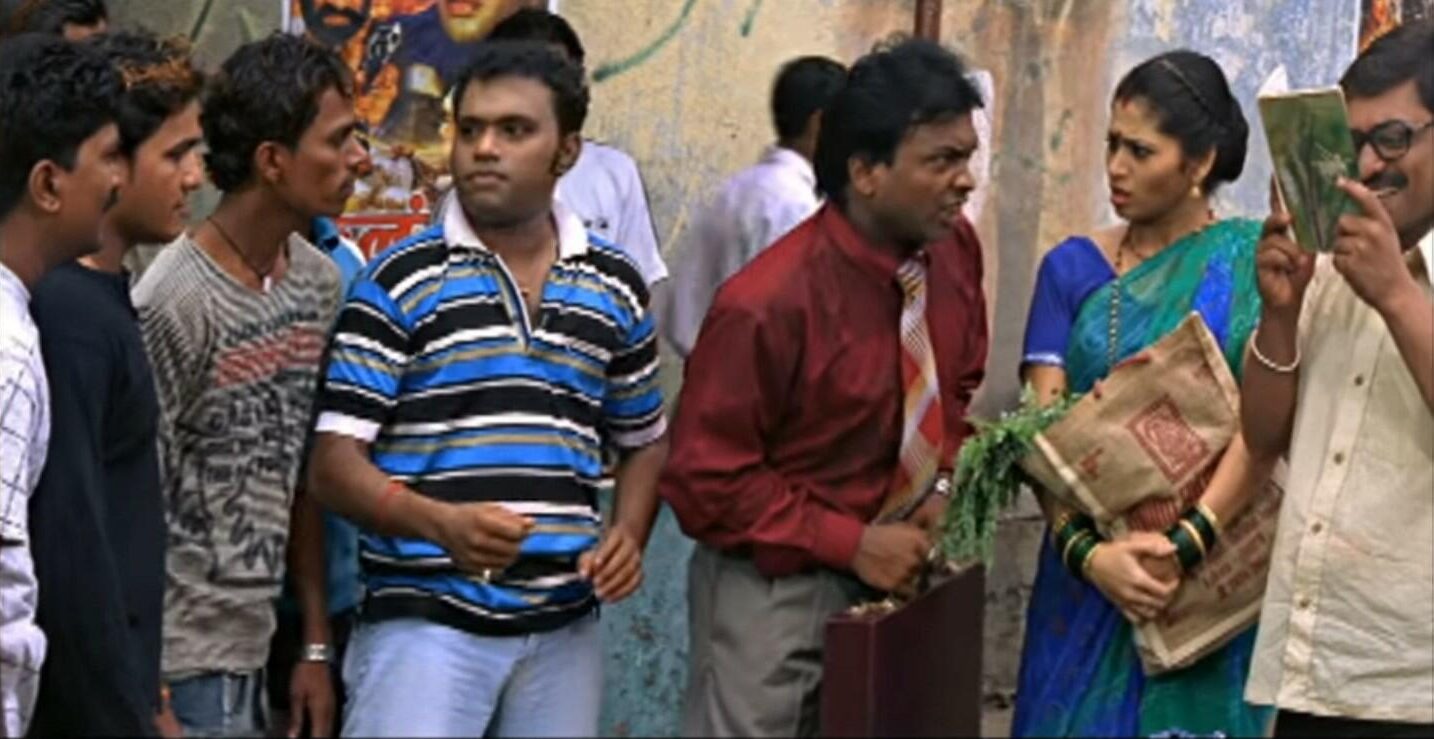 Maaj Ala Ka Tula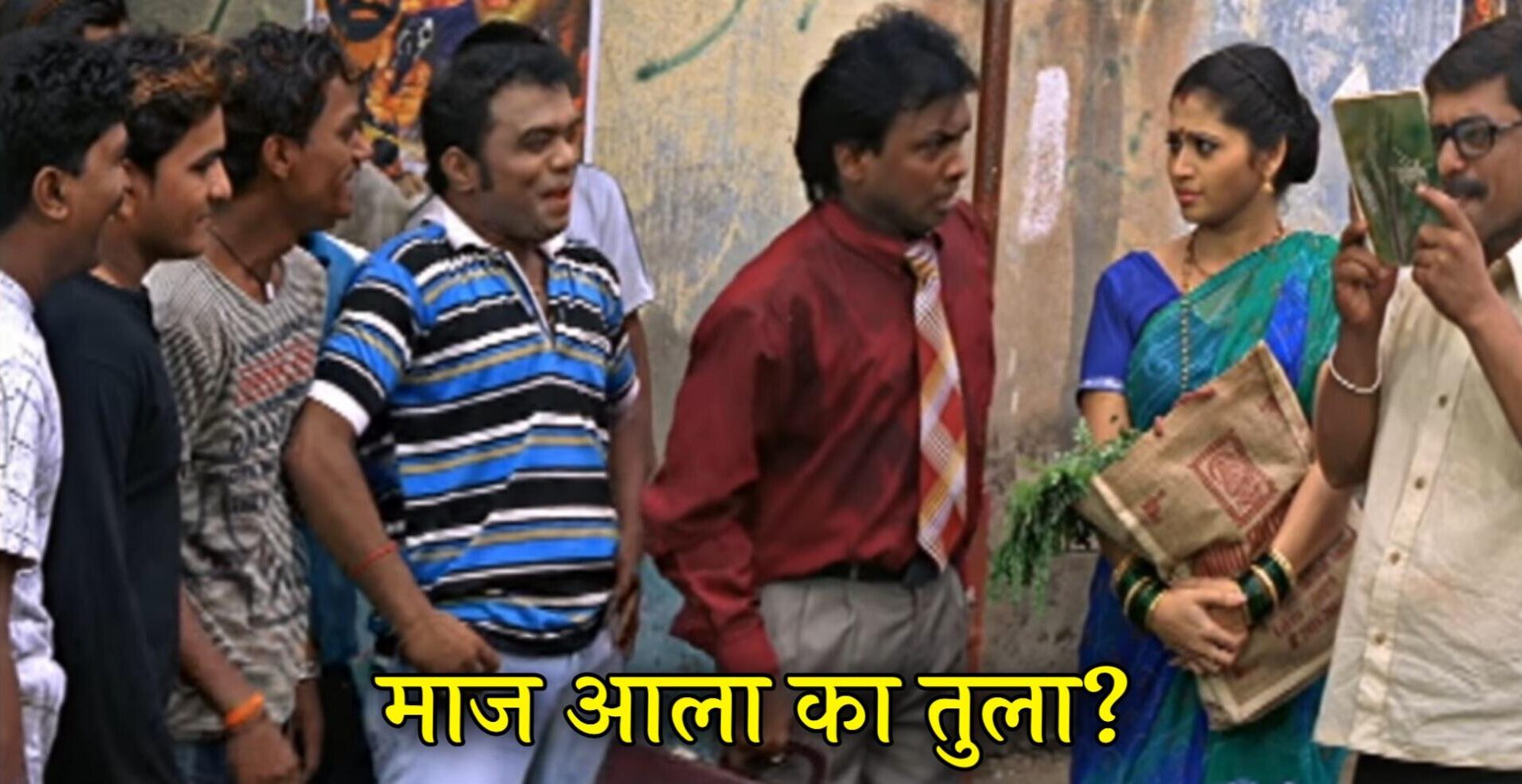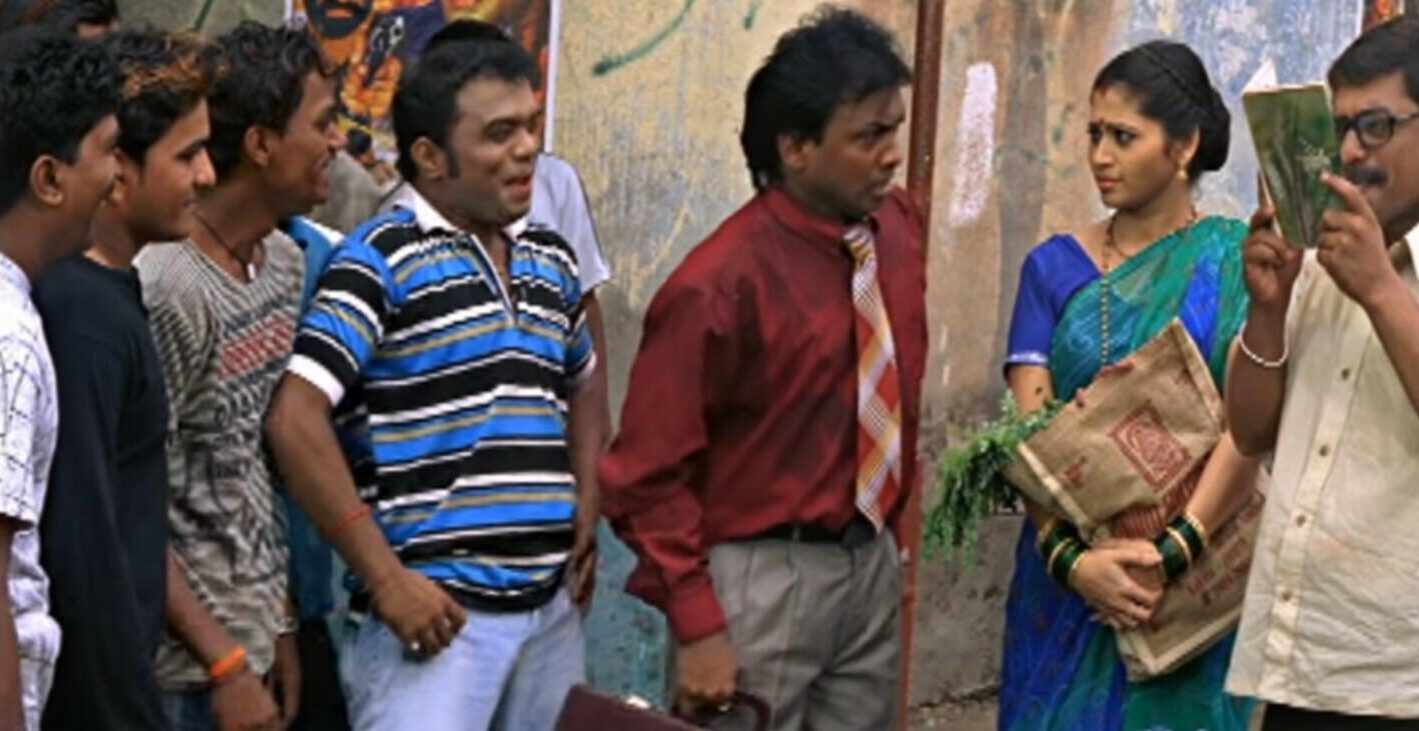 Pahile Aapan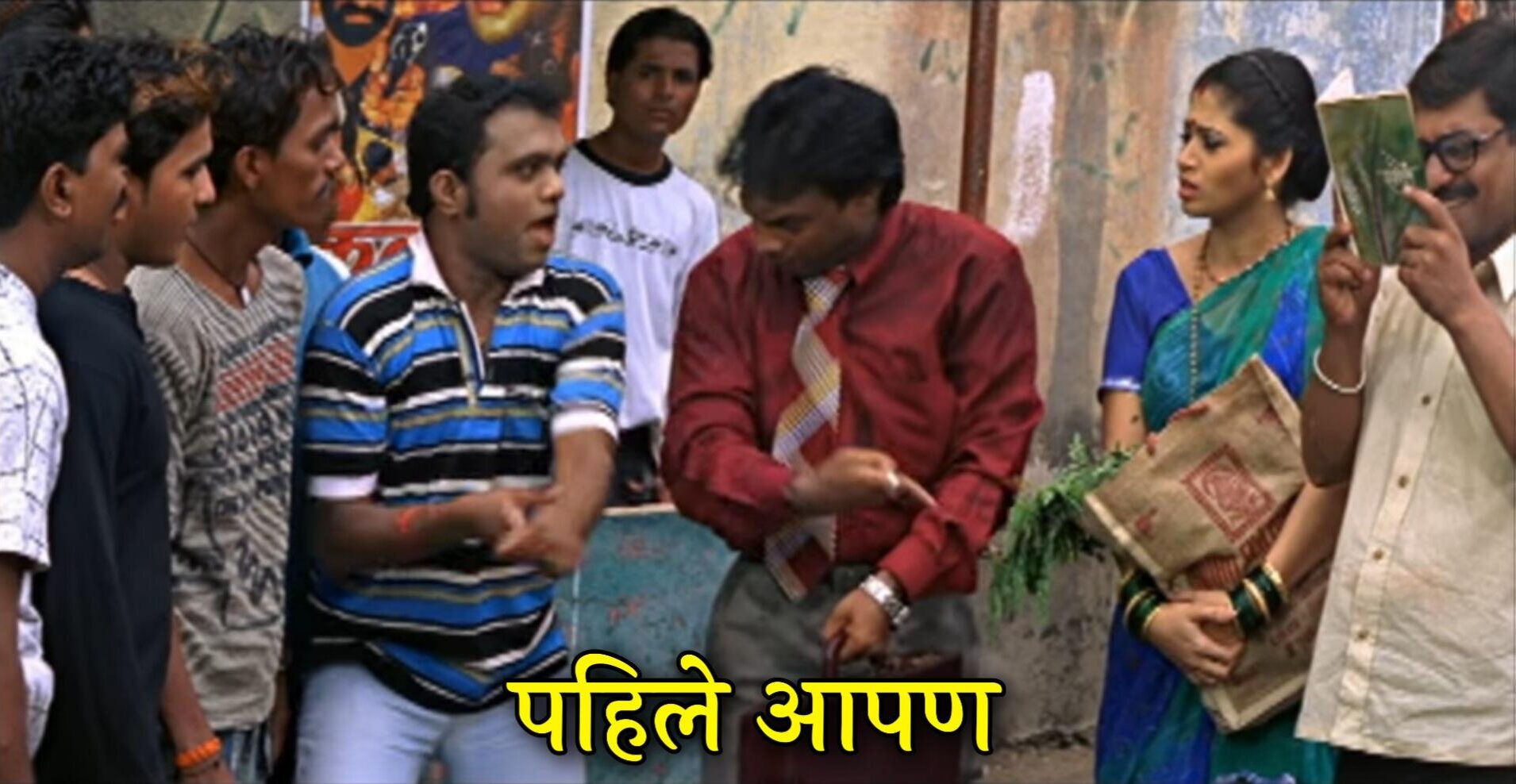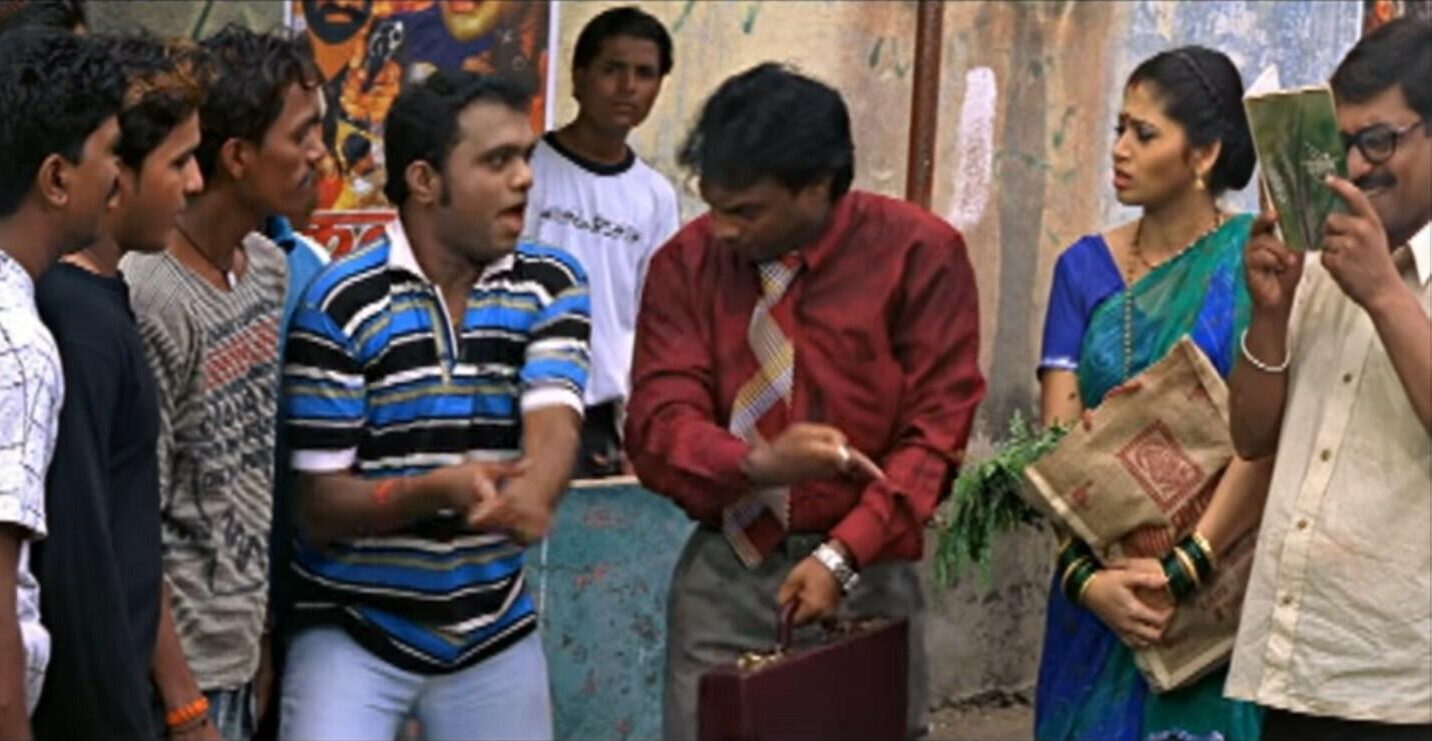 Vijay Kadam
Aplya Deshat Kaypan Hou Shaktat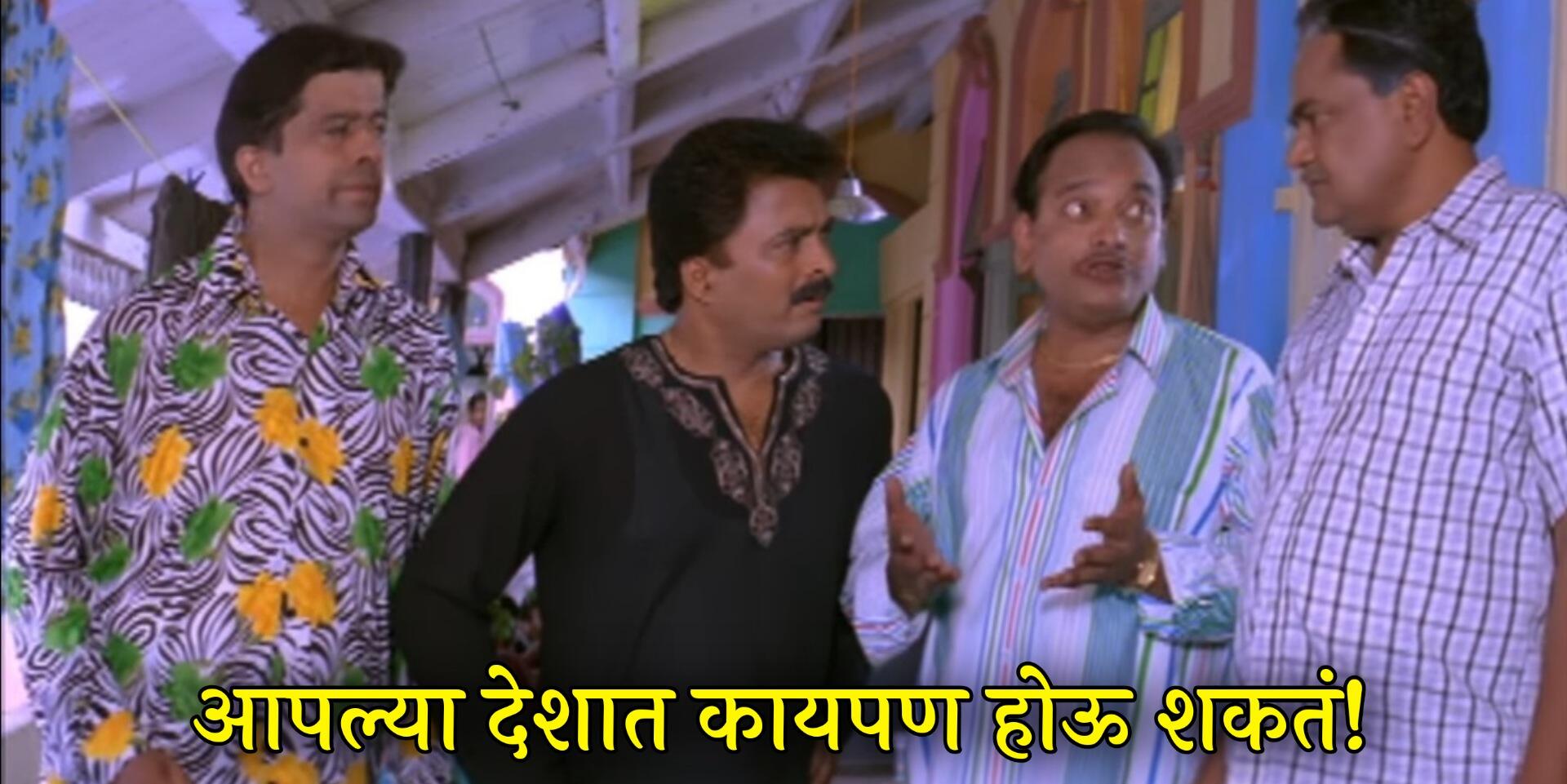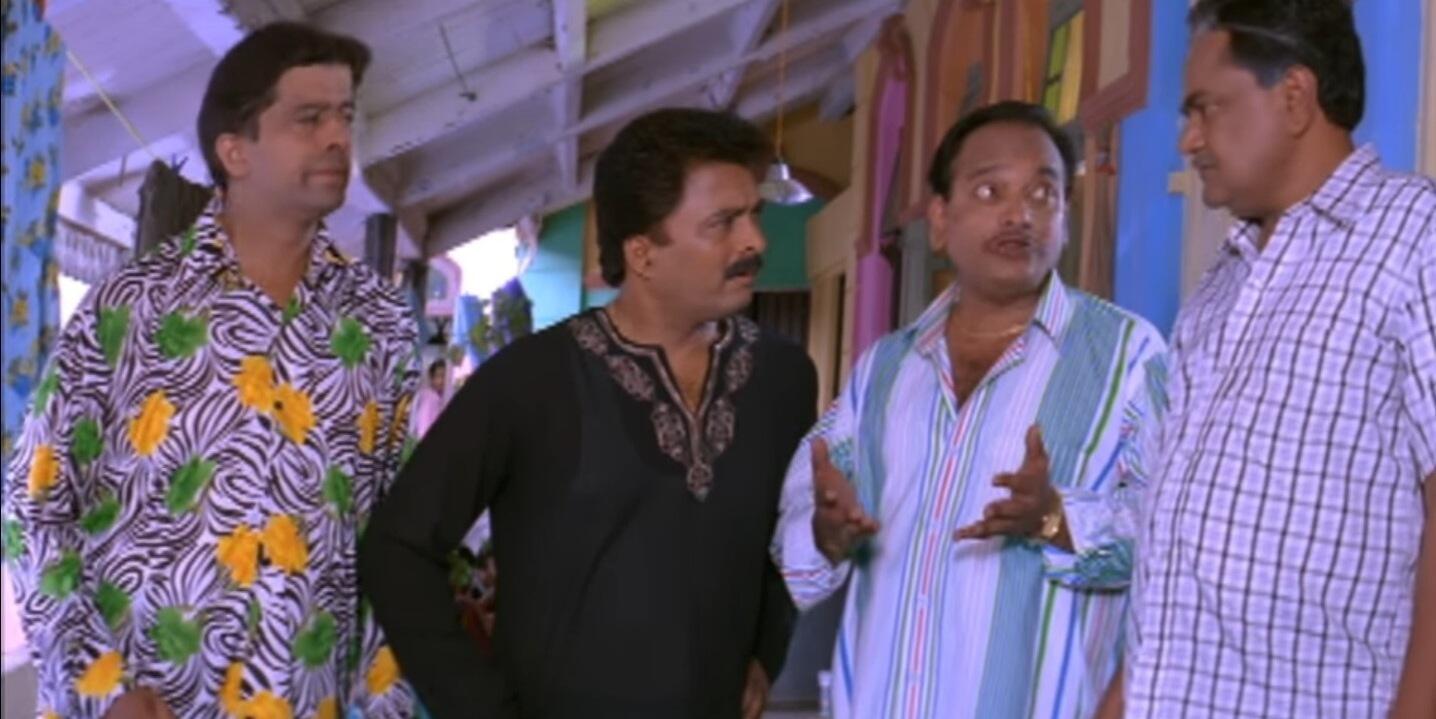 Others 
Me Ektach Baas Ahe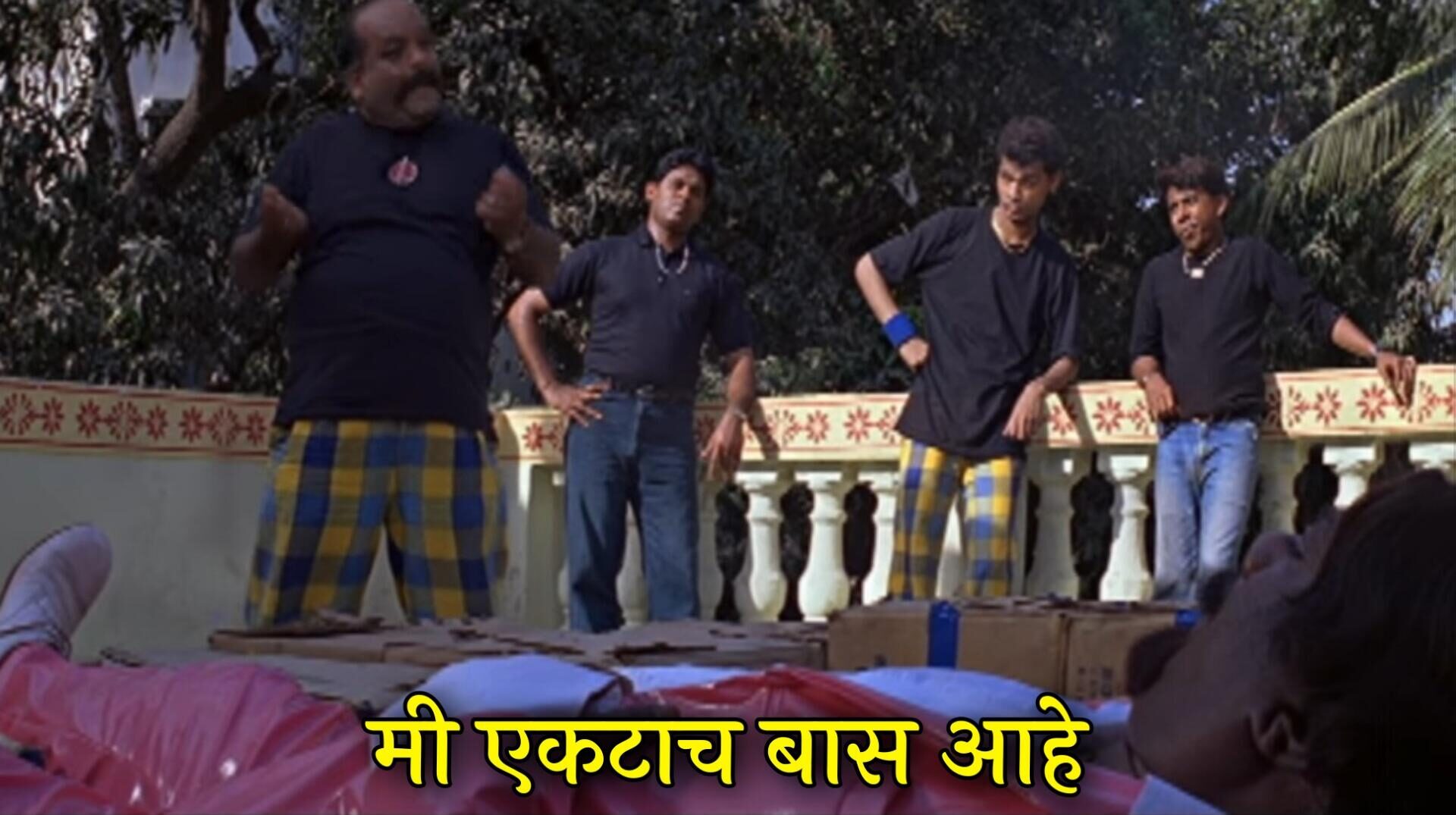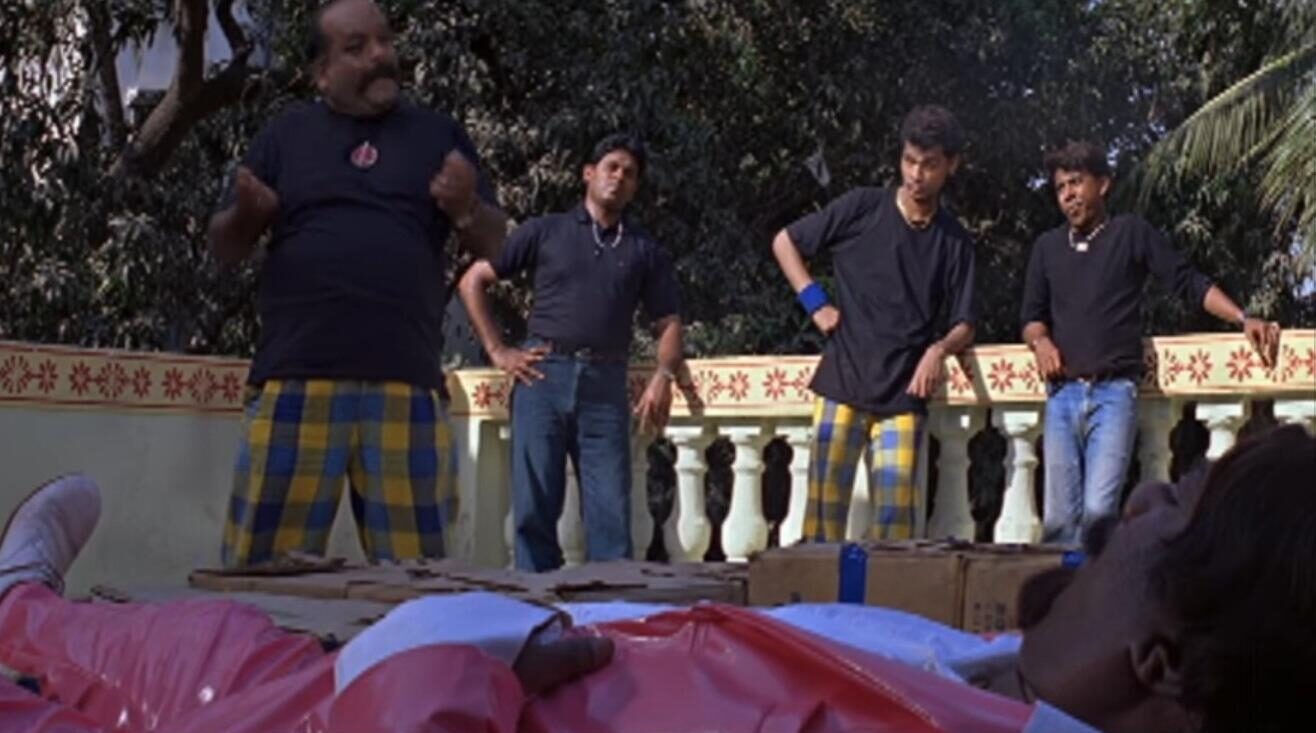 Hi Kuthli Navin Boli
Swatachya Tondane Kay Nako Te Sangto Re Baba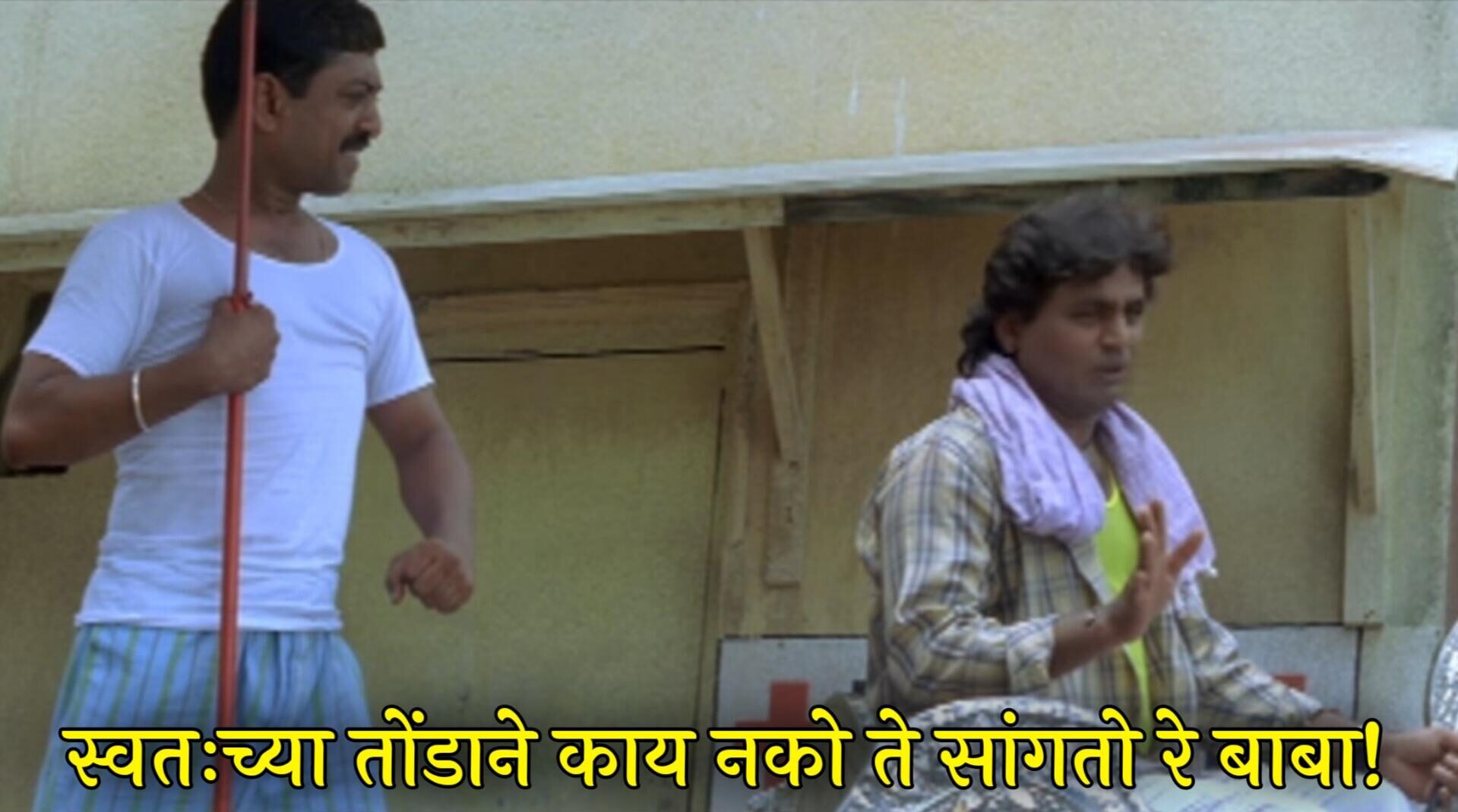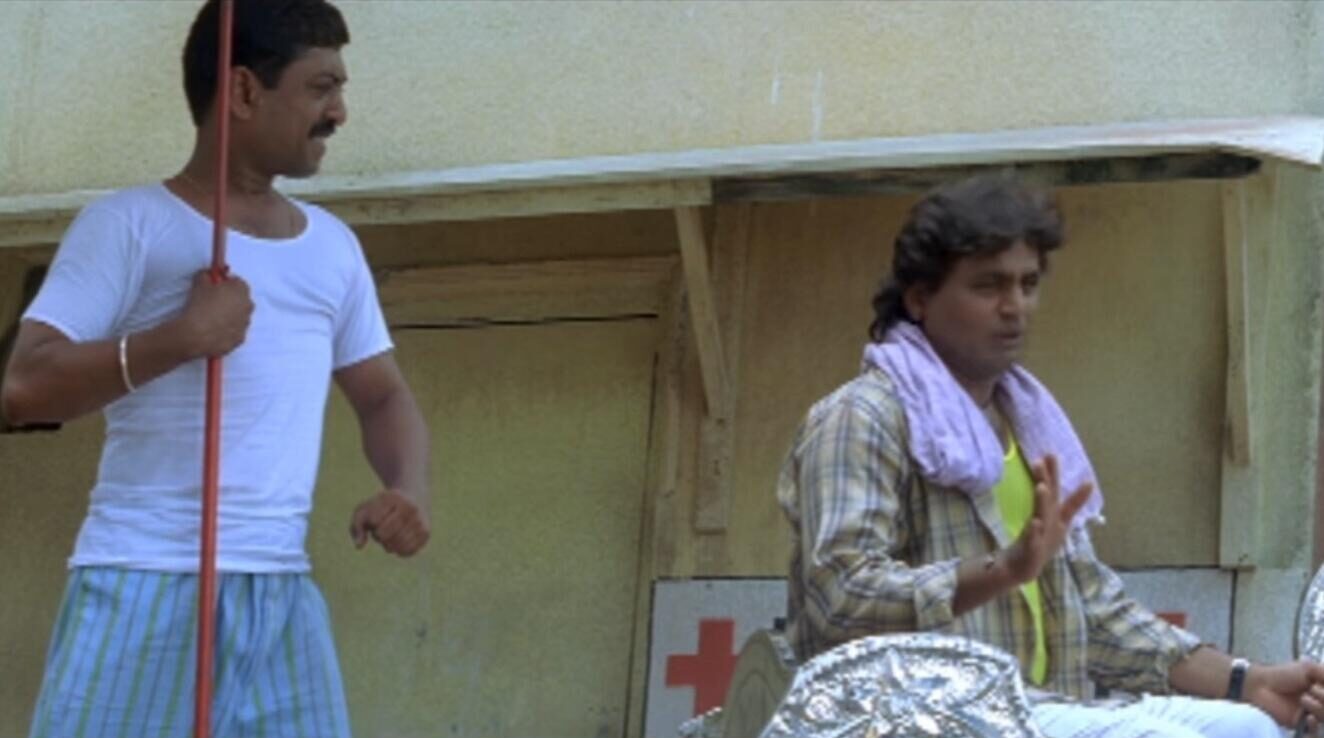 Apan Kalti Maruya