Shala Meme Templates
Shala Marathi Movie released in 2011, Shala Marathi Romantic Drama movie directed by Sujay Dahake.
Set in the 70's in rural India, four 9th grade kids were writing their destiny. Joshi (14) is in love with Shirodkar (14), a beautiful girl. Both go to the same school and study in the same class. faced with the age-old question "What is love anyway?", Joshi goes through a series of events just to let the girl know about his feelings towards her. Joshi's friends on the other hand are going through the same phase of life. The difference is all four of them come from different cultural and family backgrounds.
Surya (16) is a typical life lover and a great blend of society and hippie culture. Chitrya (14) a born genius and wants to be a scientist. He comes from a modern family setting and is the smartest one amongst the group. Favdya (15), the poorest, is the dumbest amongst all four. Joshi (14) comes from an average middle-class family, with a confused future.
Joshi wants the girl to know his feelings. He has been trying hard. He attends the same private tuitions as her just to get a glance at her. He follows her to her house every day without her knowing about this. The story is of struggle, freedom, and liberation with a spice of loneliness.
The movie won the Silver Lotus Award at the 59th National Film Awards in the Best Feature Film in the Marathi category and National Film Award for Best Screenplay.
You can watch Shala Marathi Movie Online on Prime Video and Hostar anytime!
Here are Shala Meme Templates and dialogues :
Anshuman Joshi as Mukund Joshi
Tula Salla Dyaychi Garaj Nahiye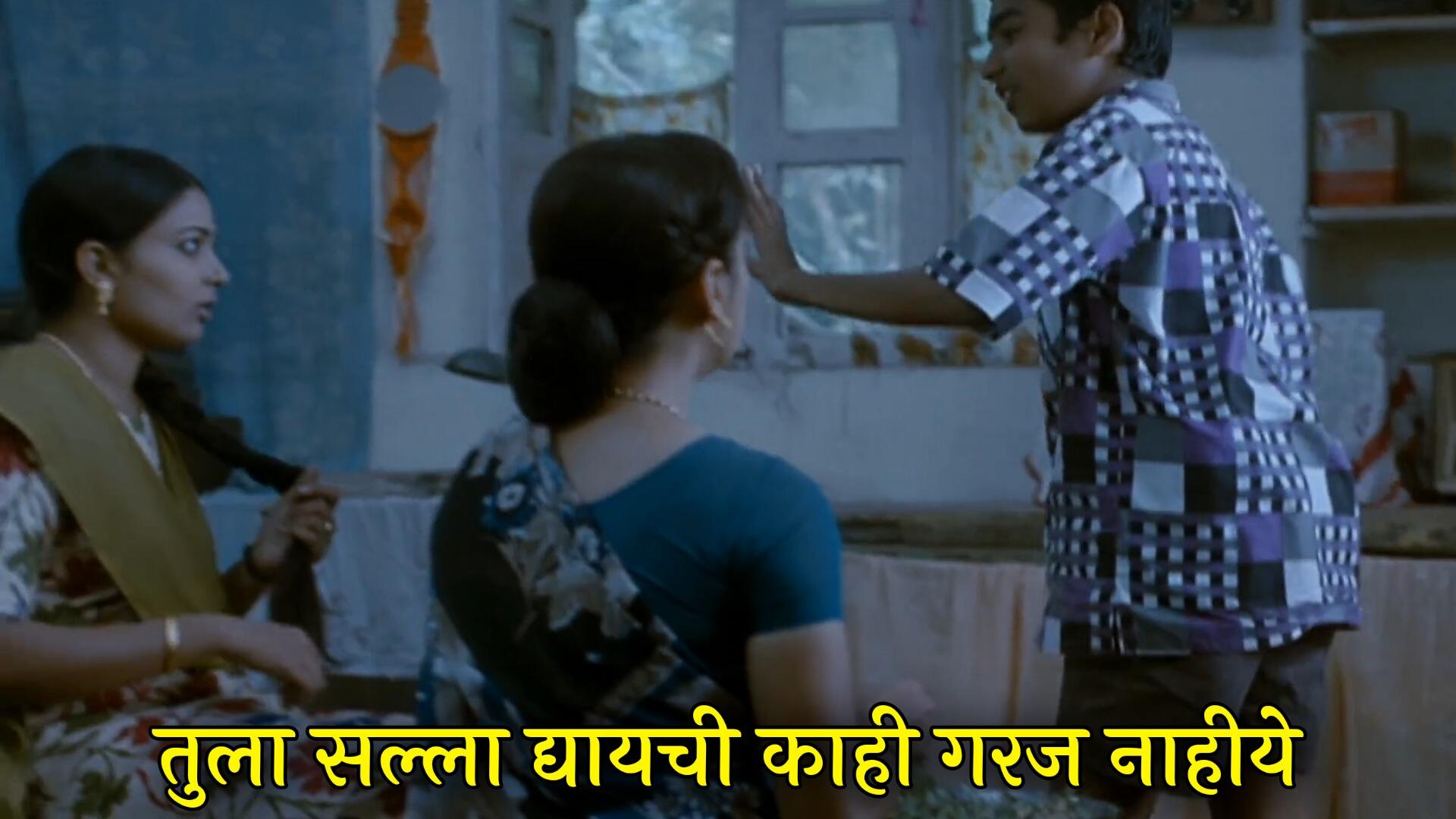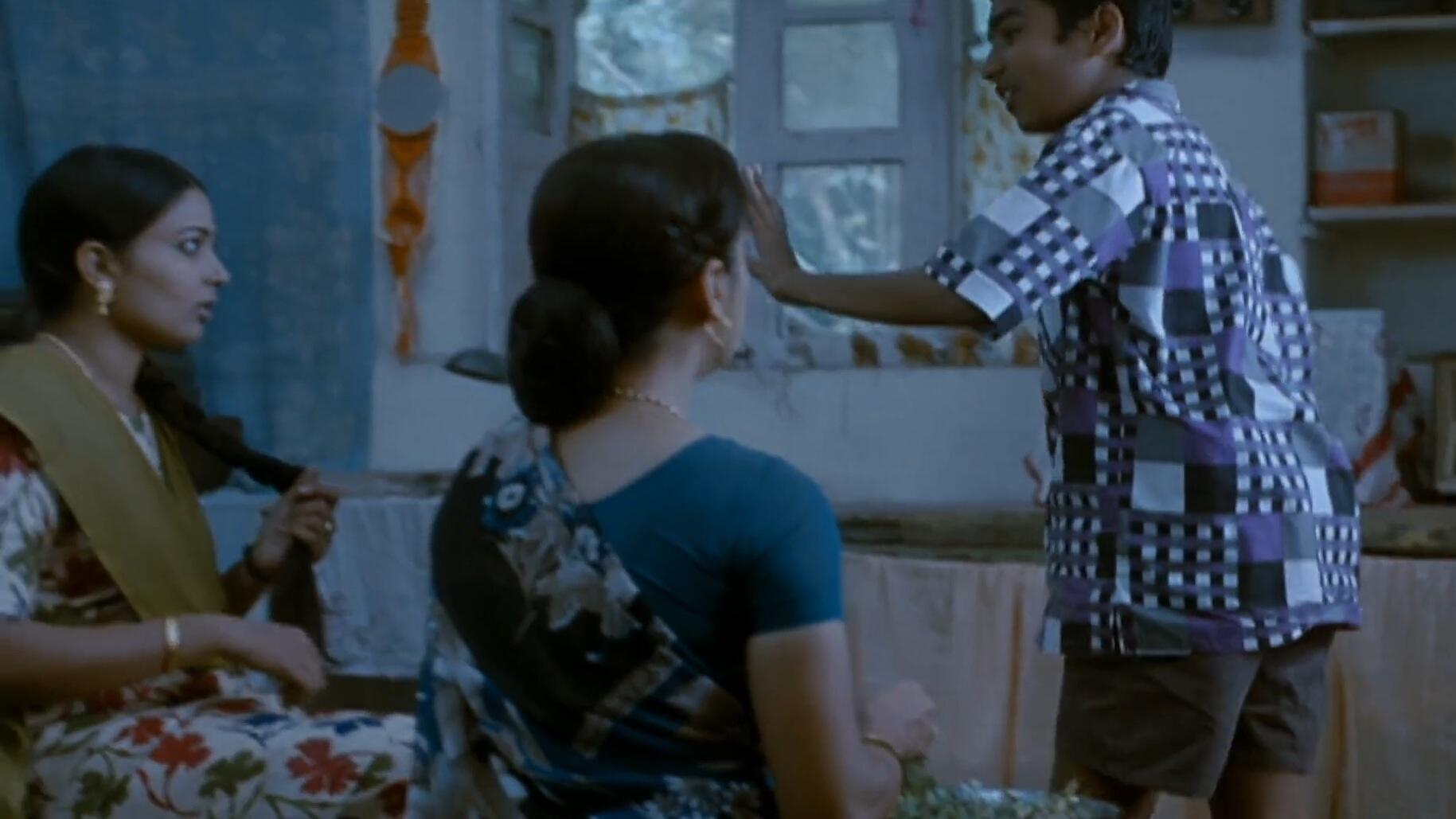 Mala Kay Mahit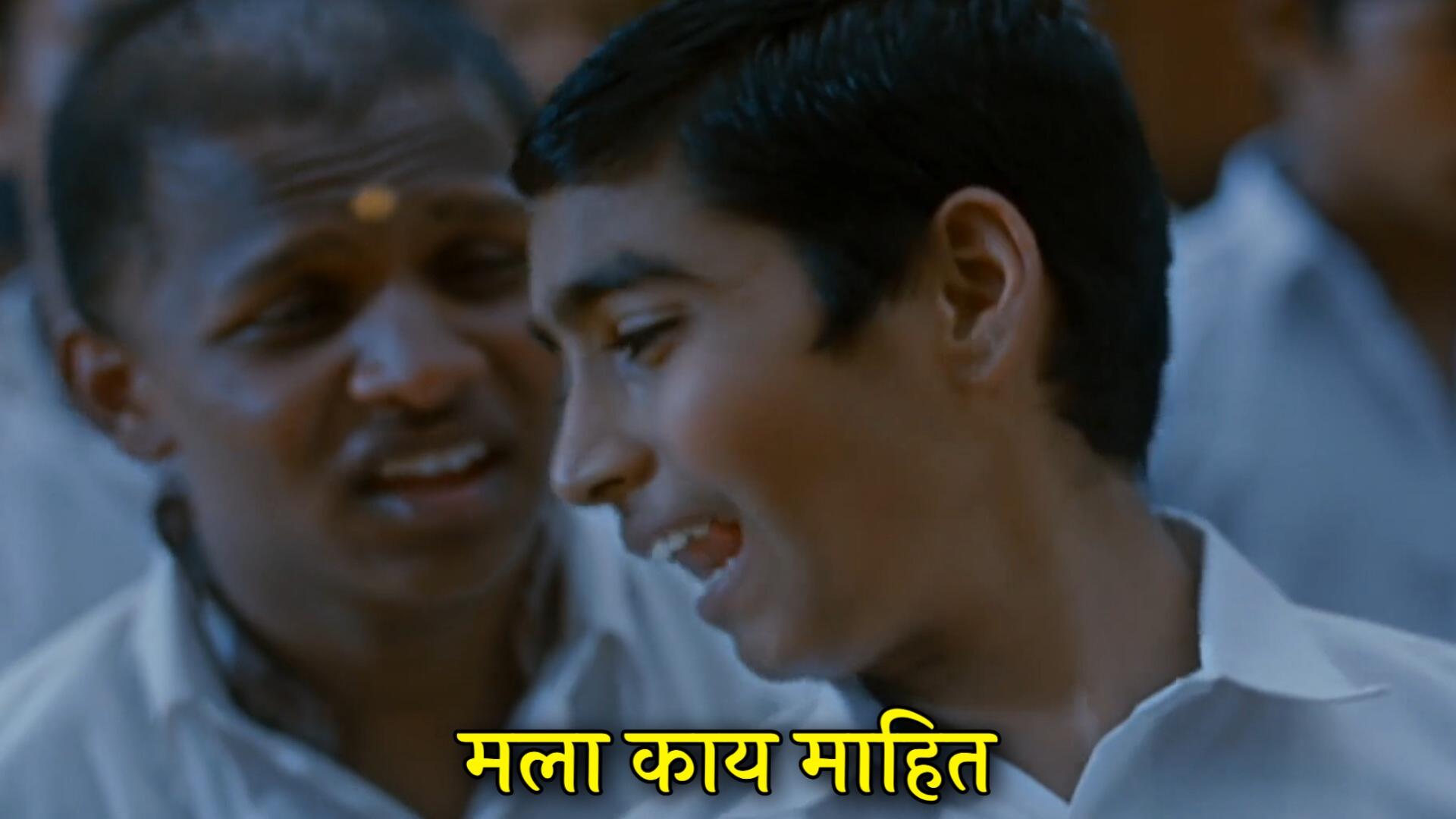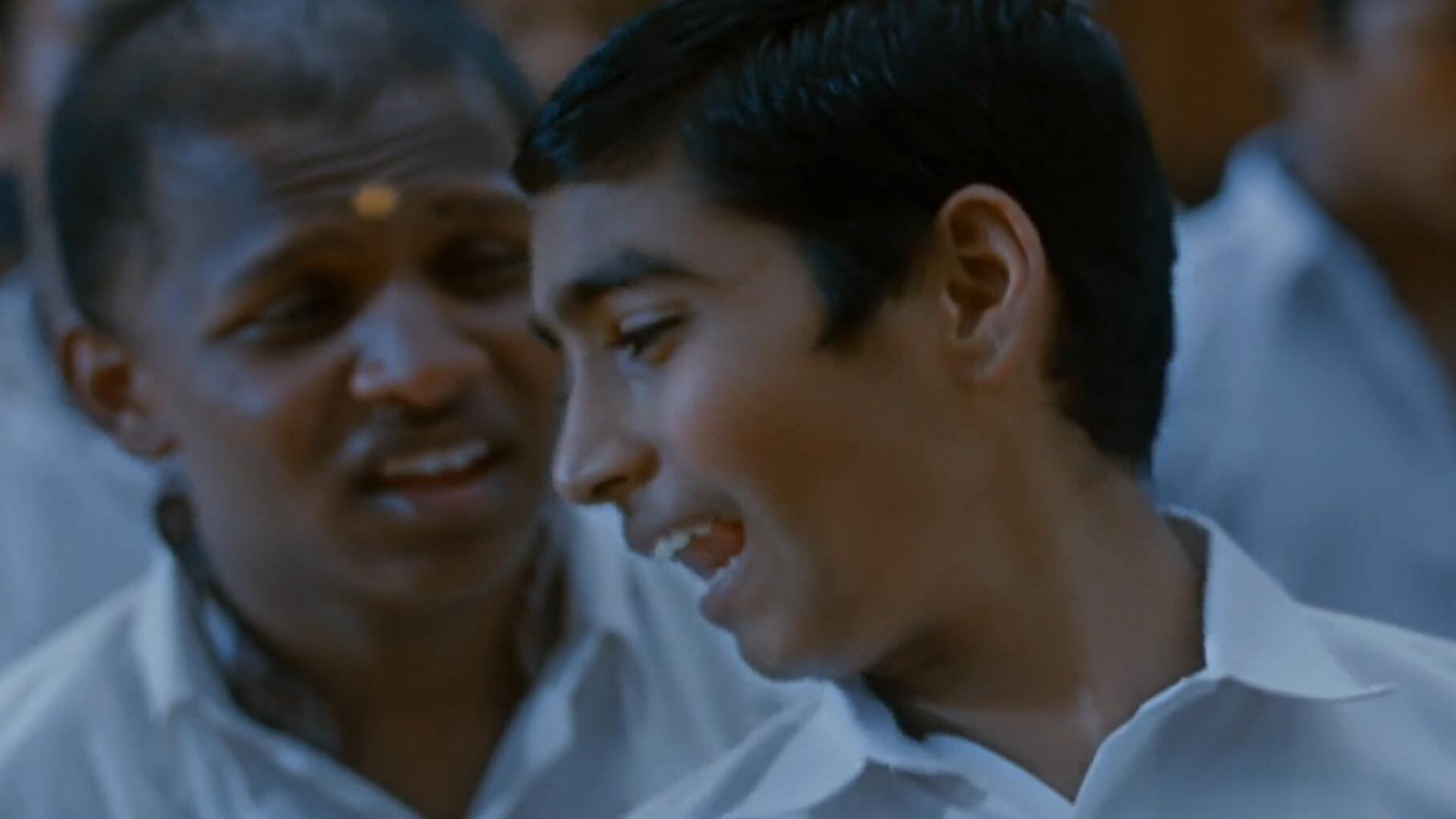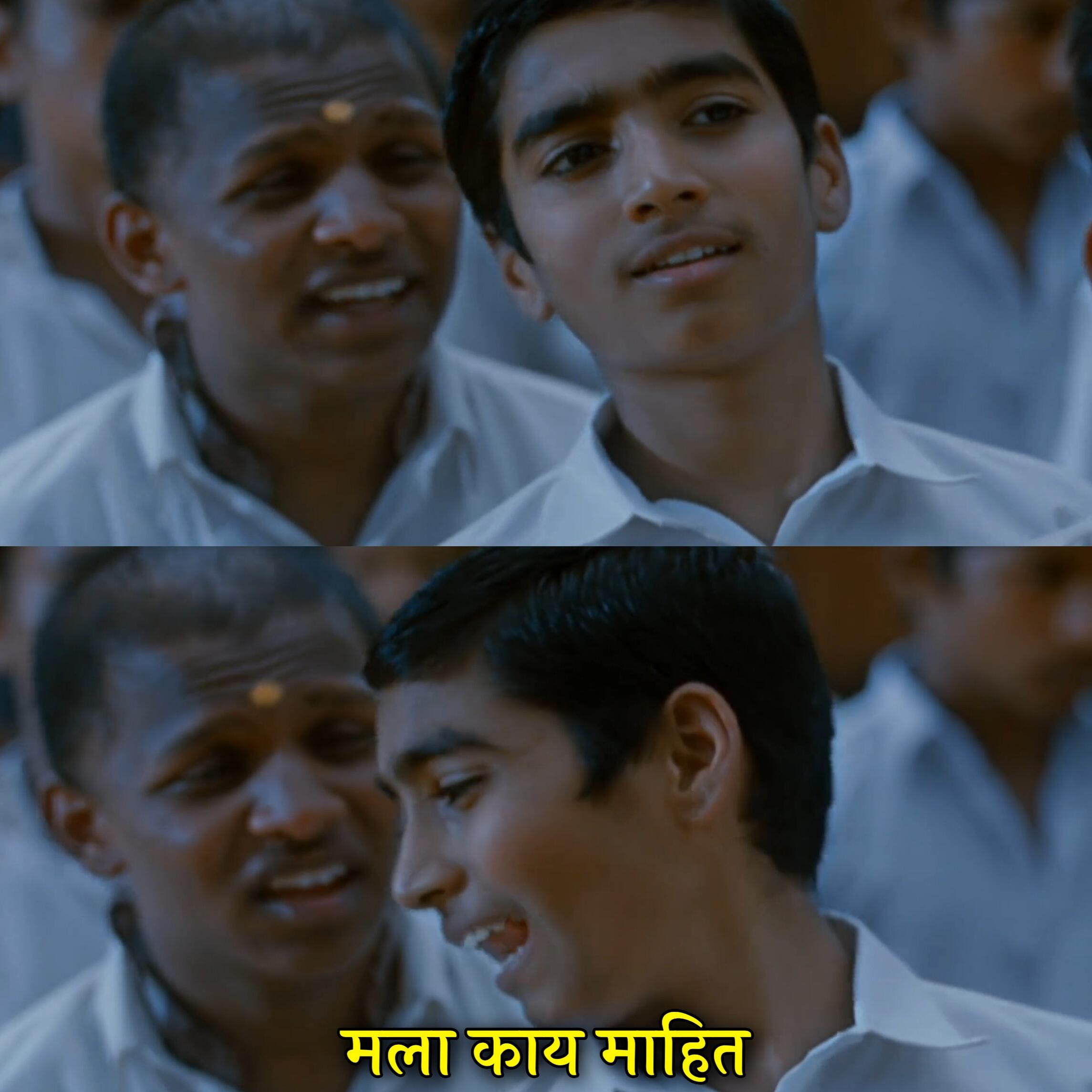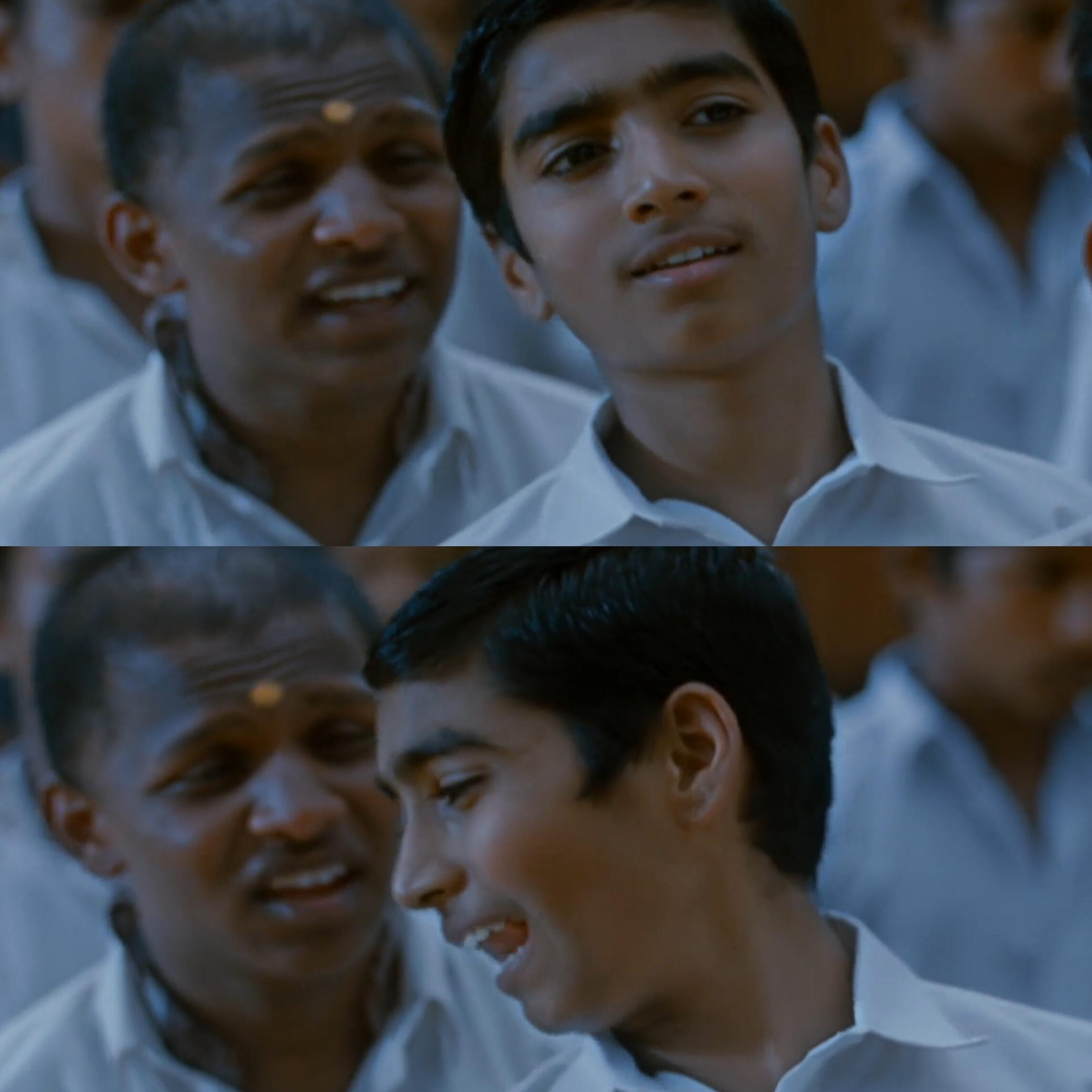 Aaplya Line kade Baghna Hi Suddha Ek Kala Ahe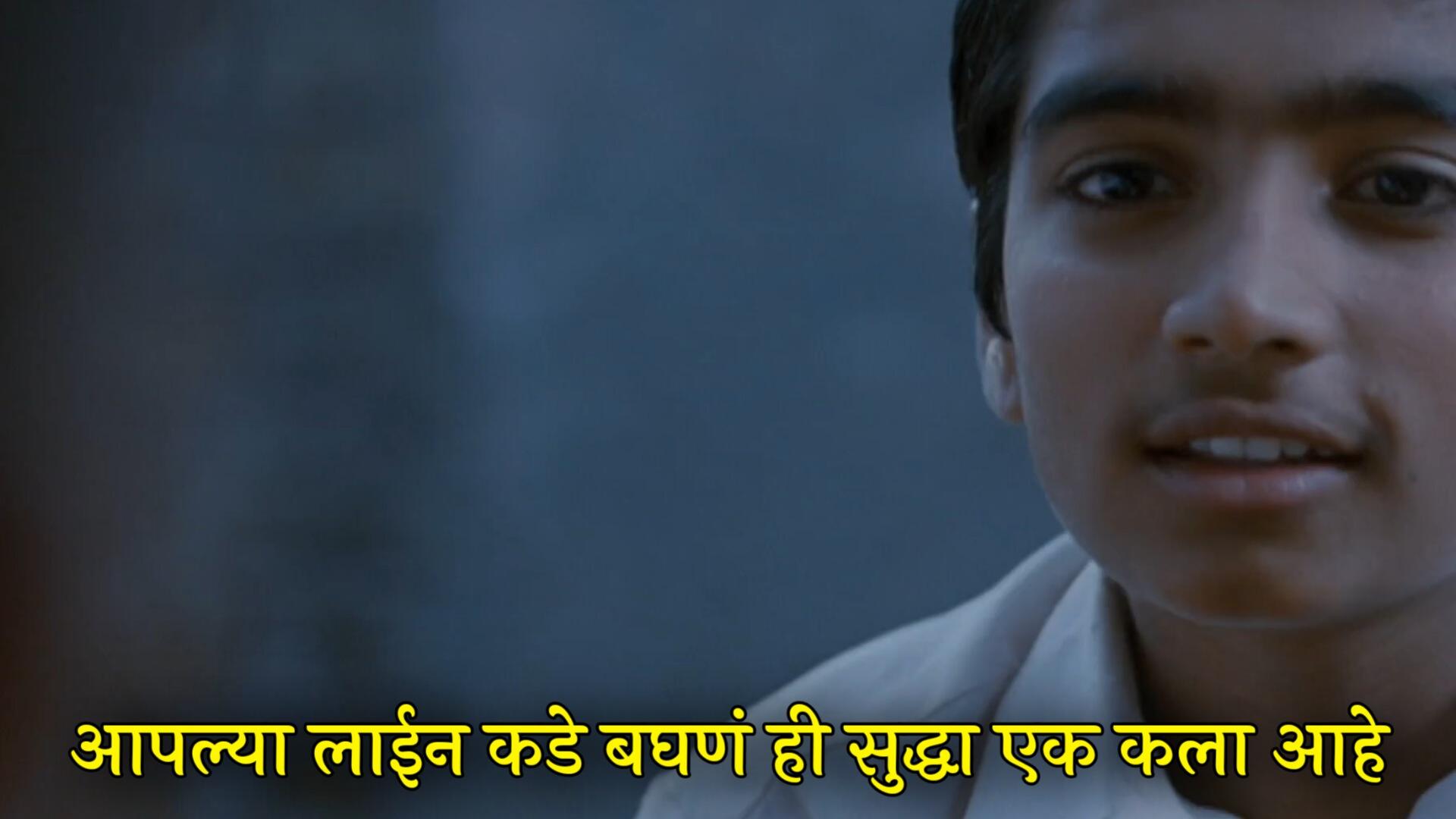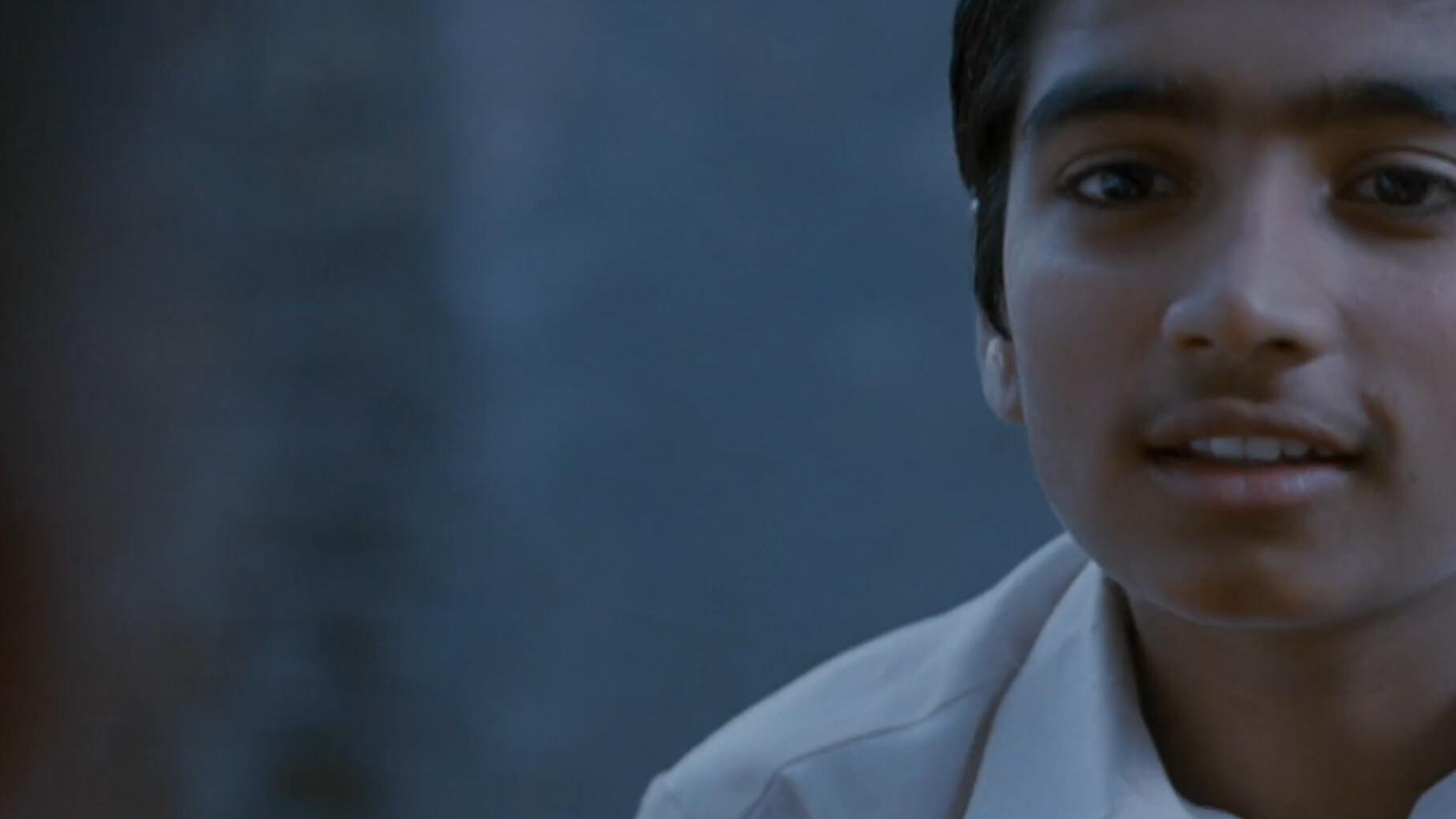 Apan Naay Taslya Bhandgadit Padat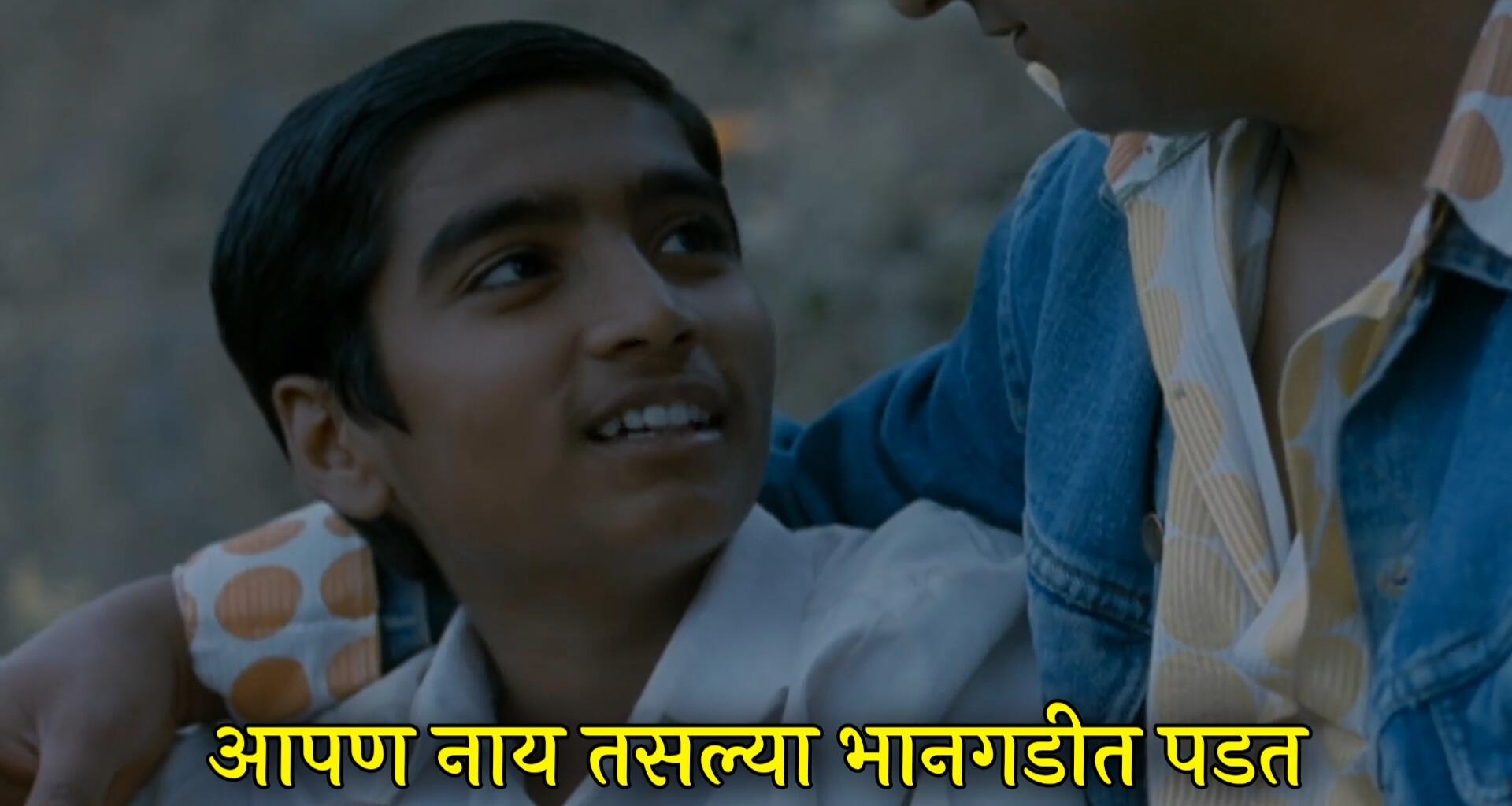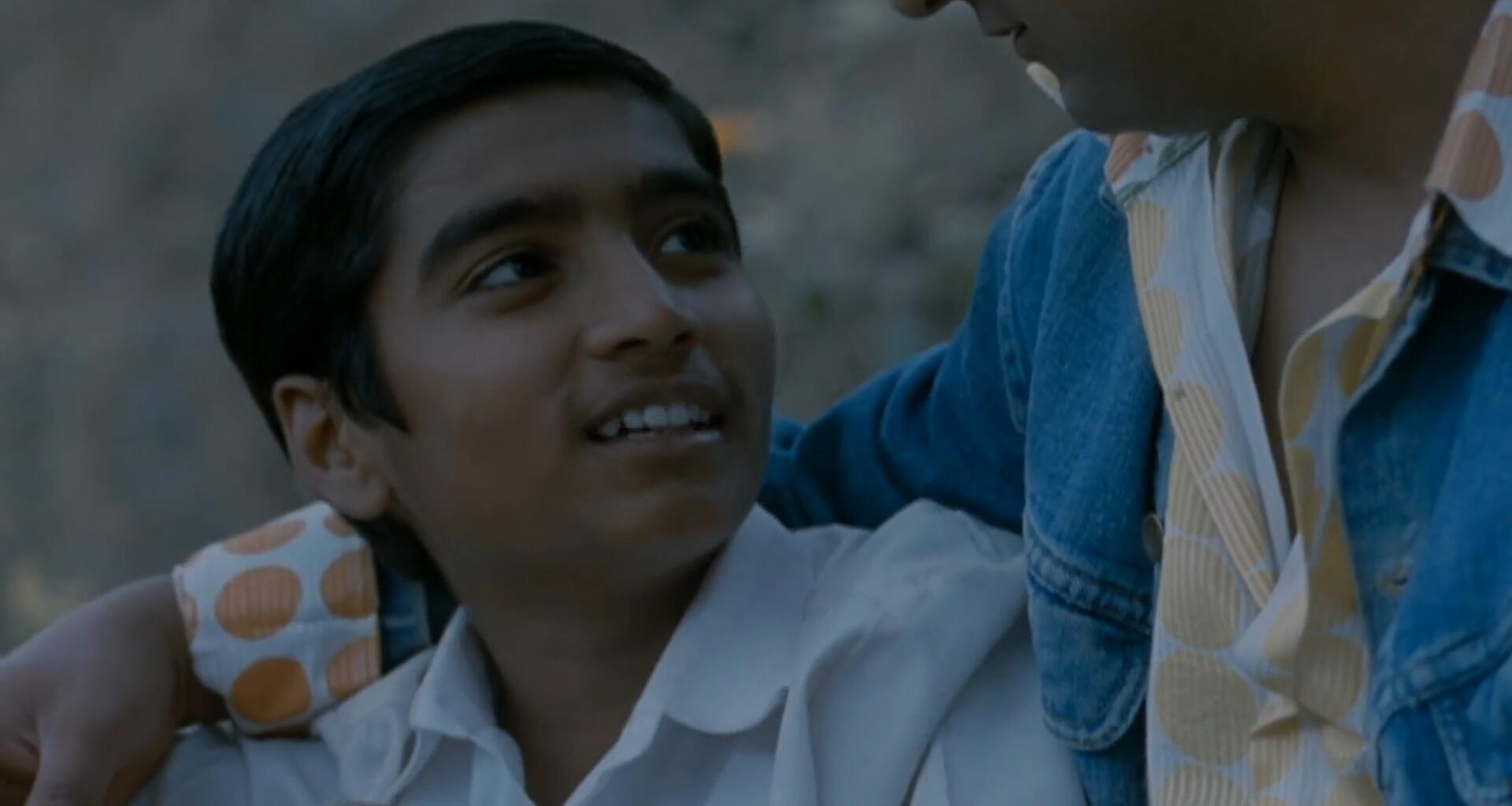 Apan Nahi Asle Class Bis Lavat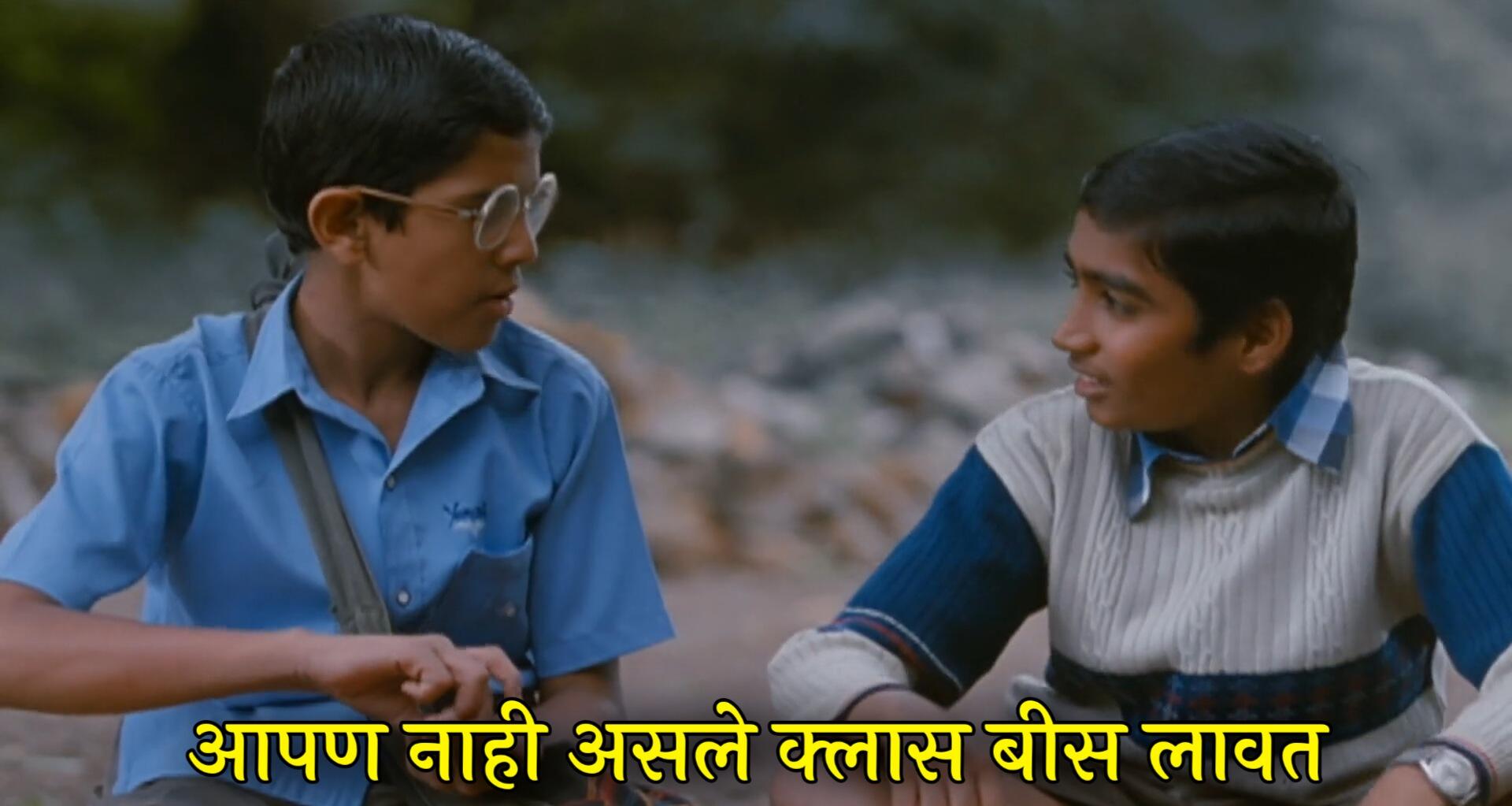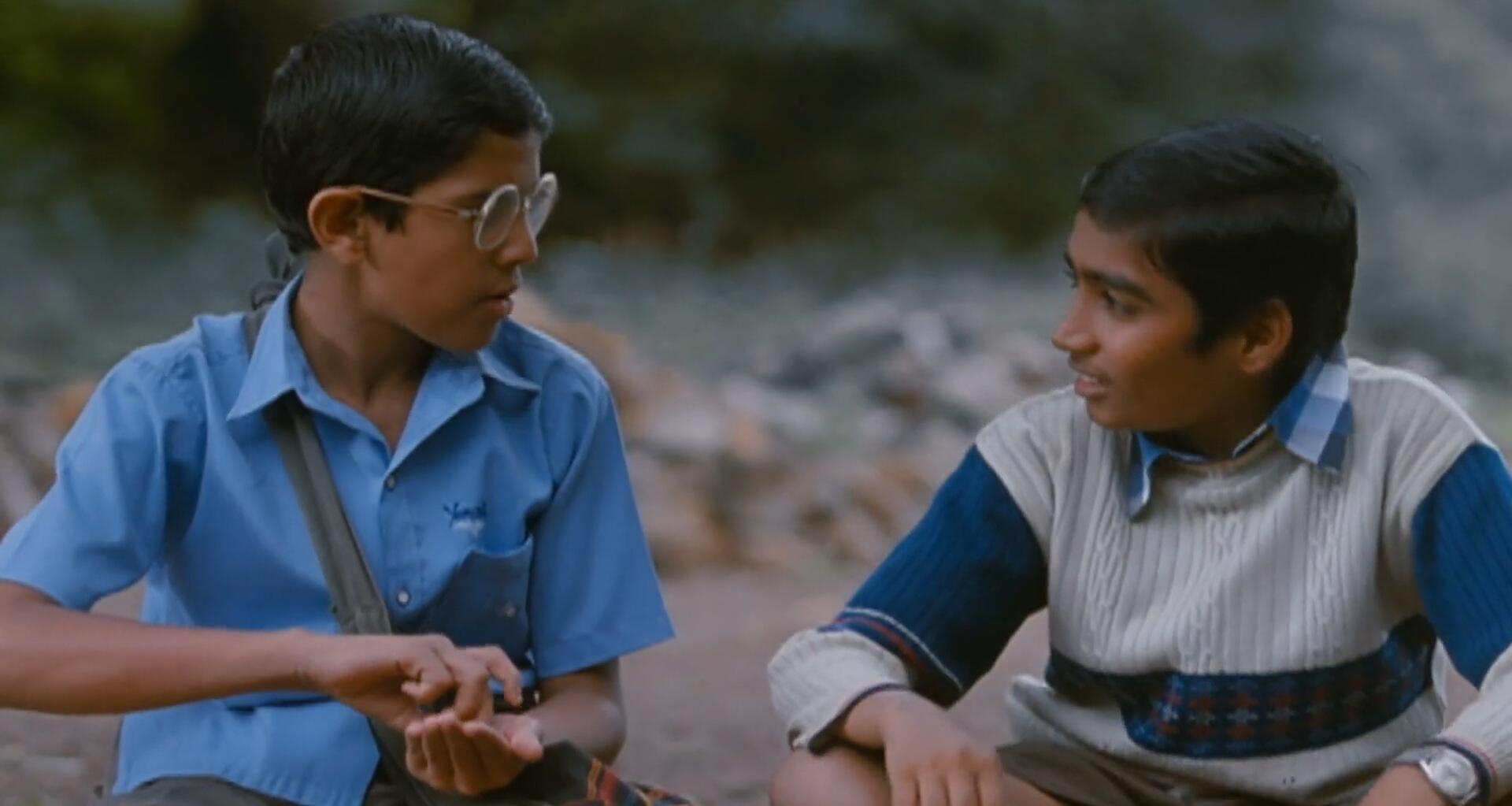 Mala Tuzi Far Athvan Yete
 
Tuzi Line Aali Bagh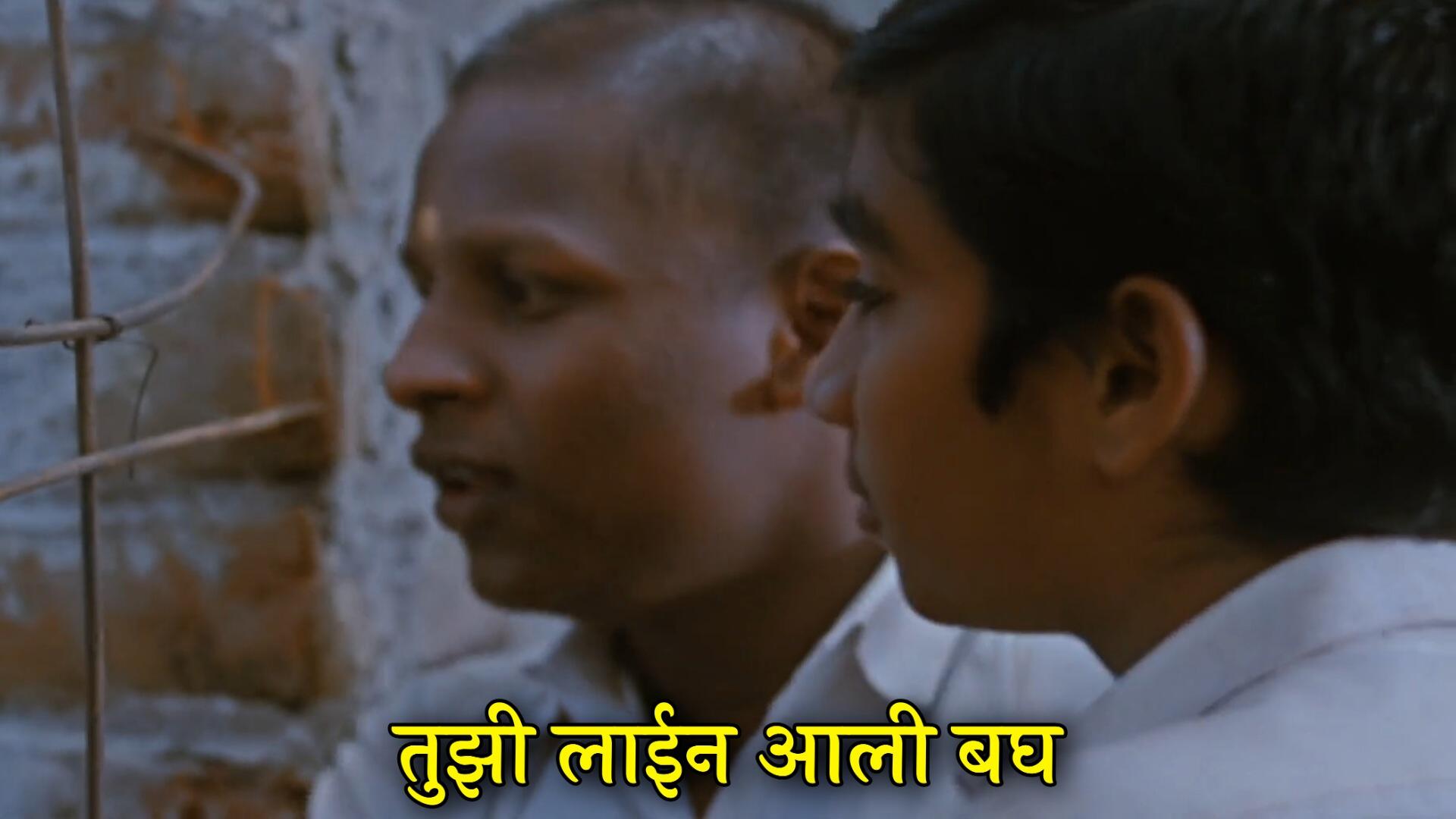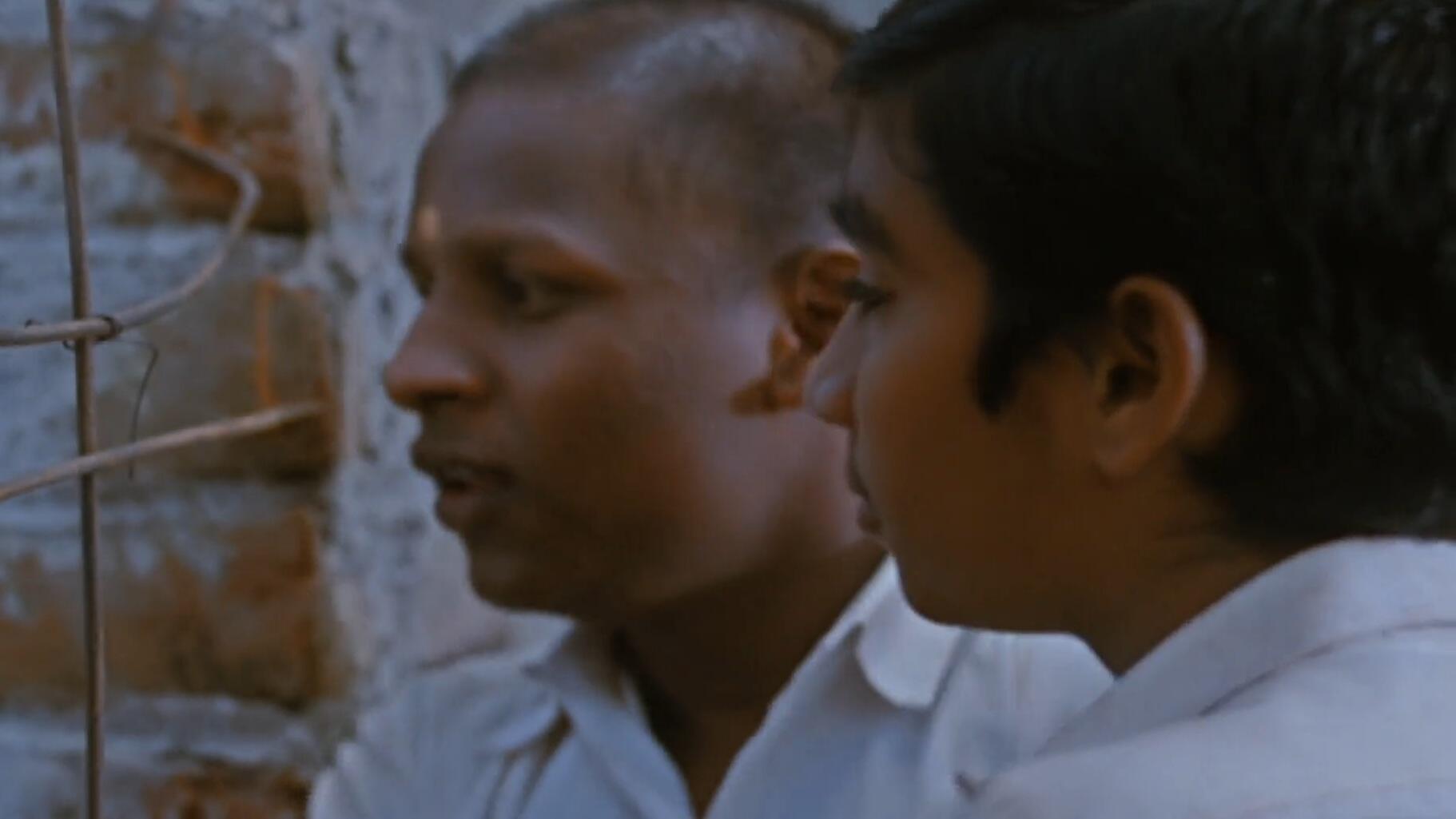 Joshi Watching Shirodkar

Ketaki Mategaonkar as Shirodkar
Chhe Baba Aplalyala Nahi Jamaycha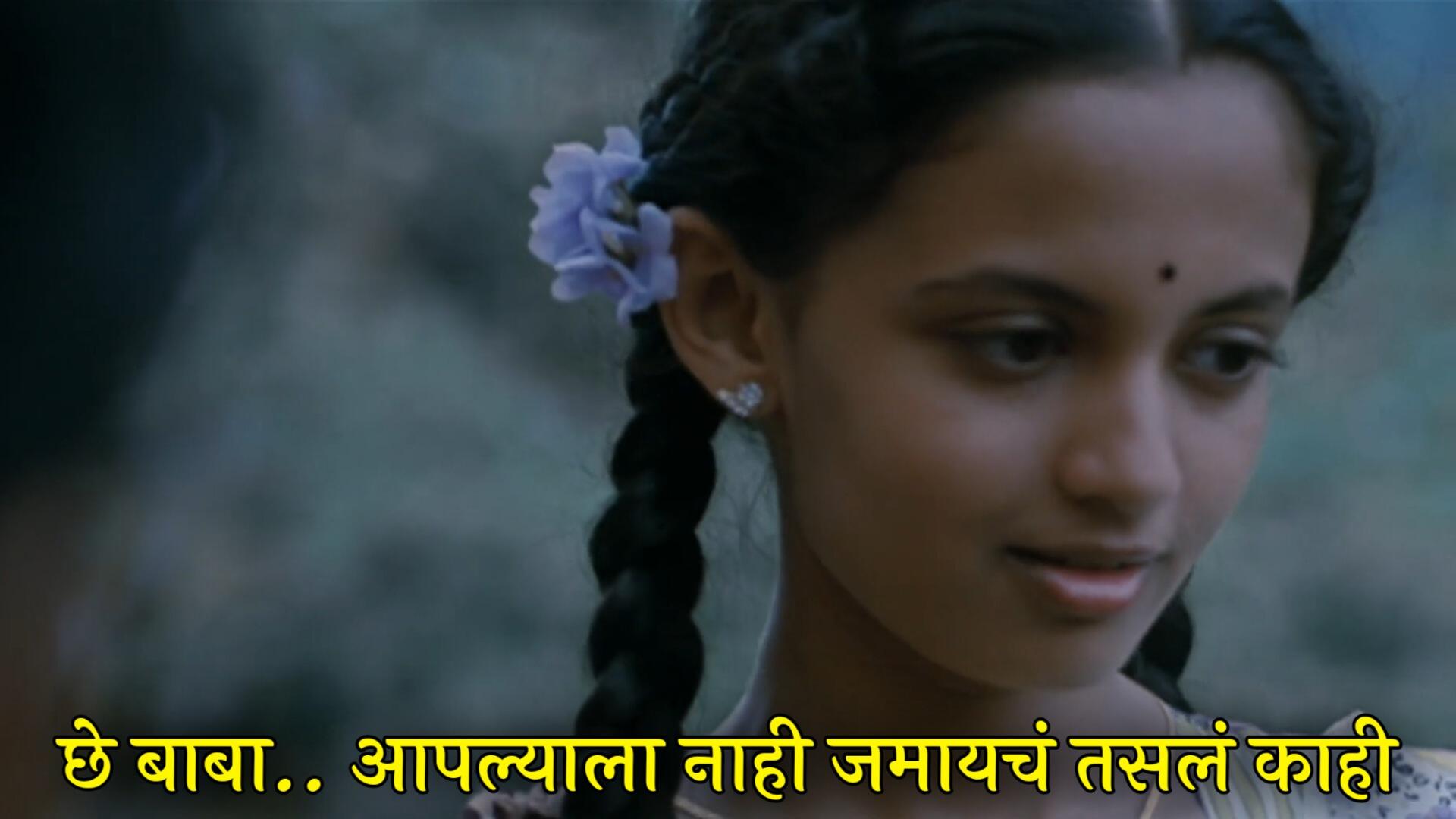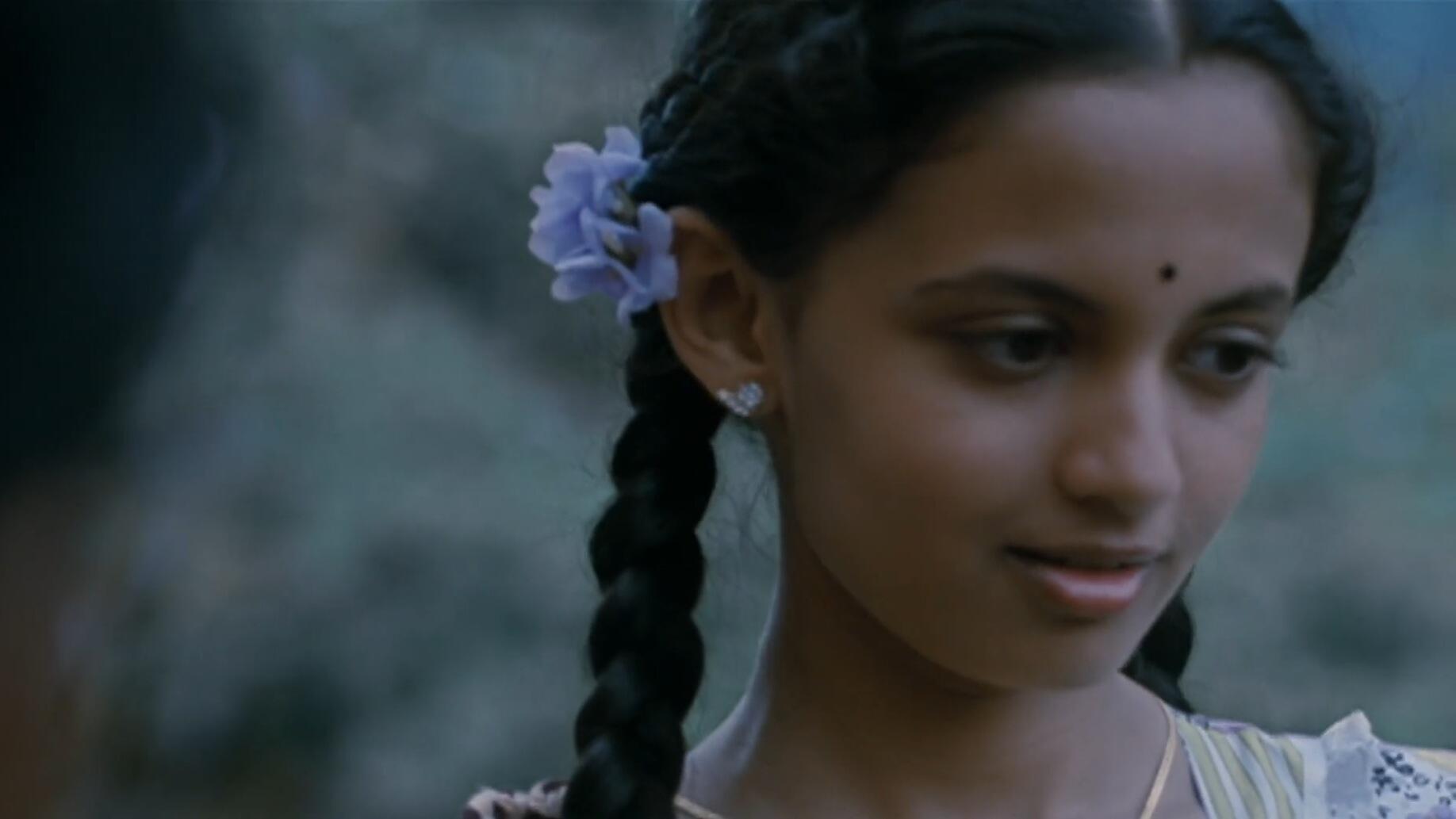 Dandya Maru Nakos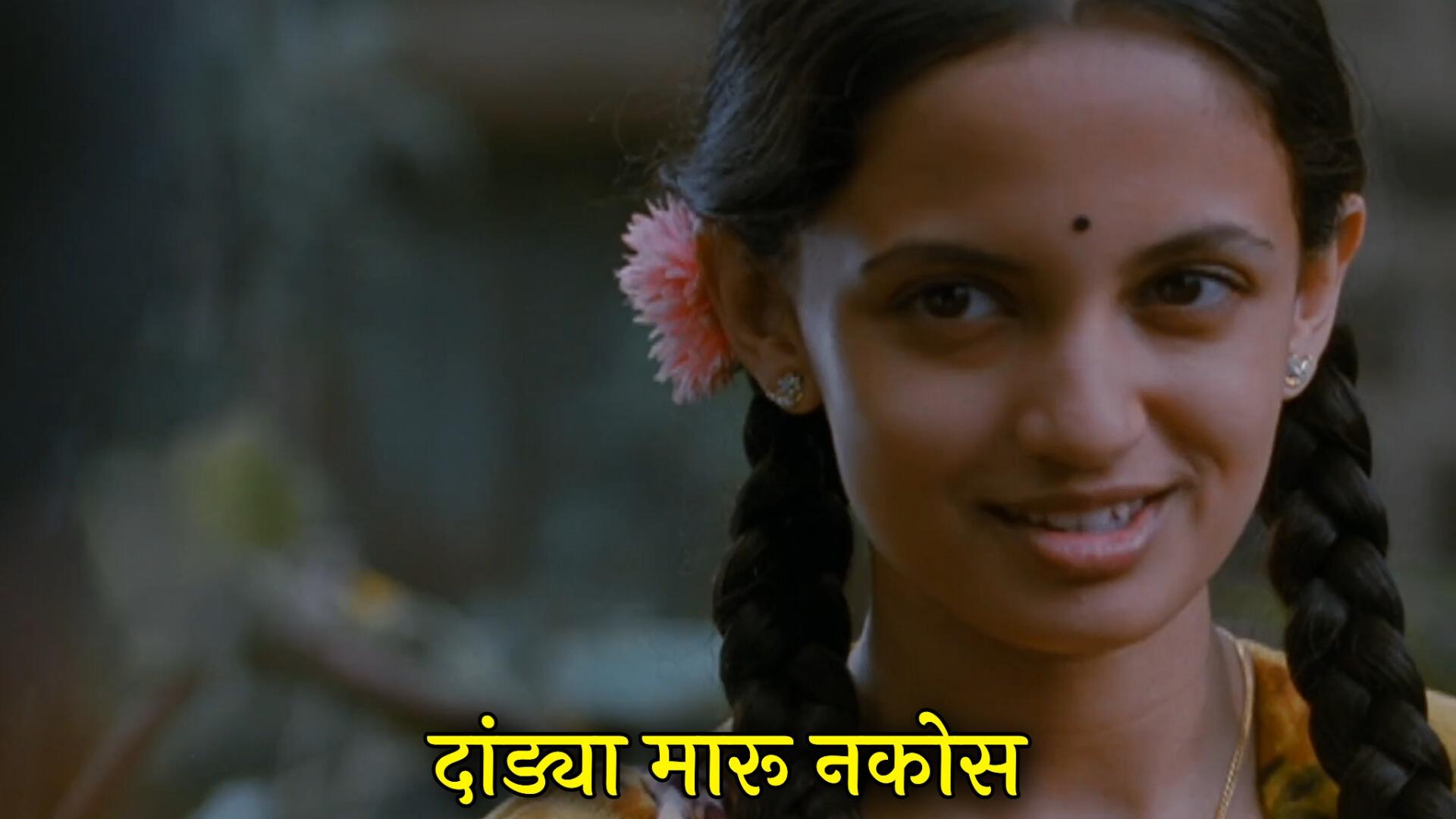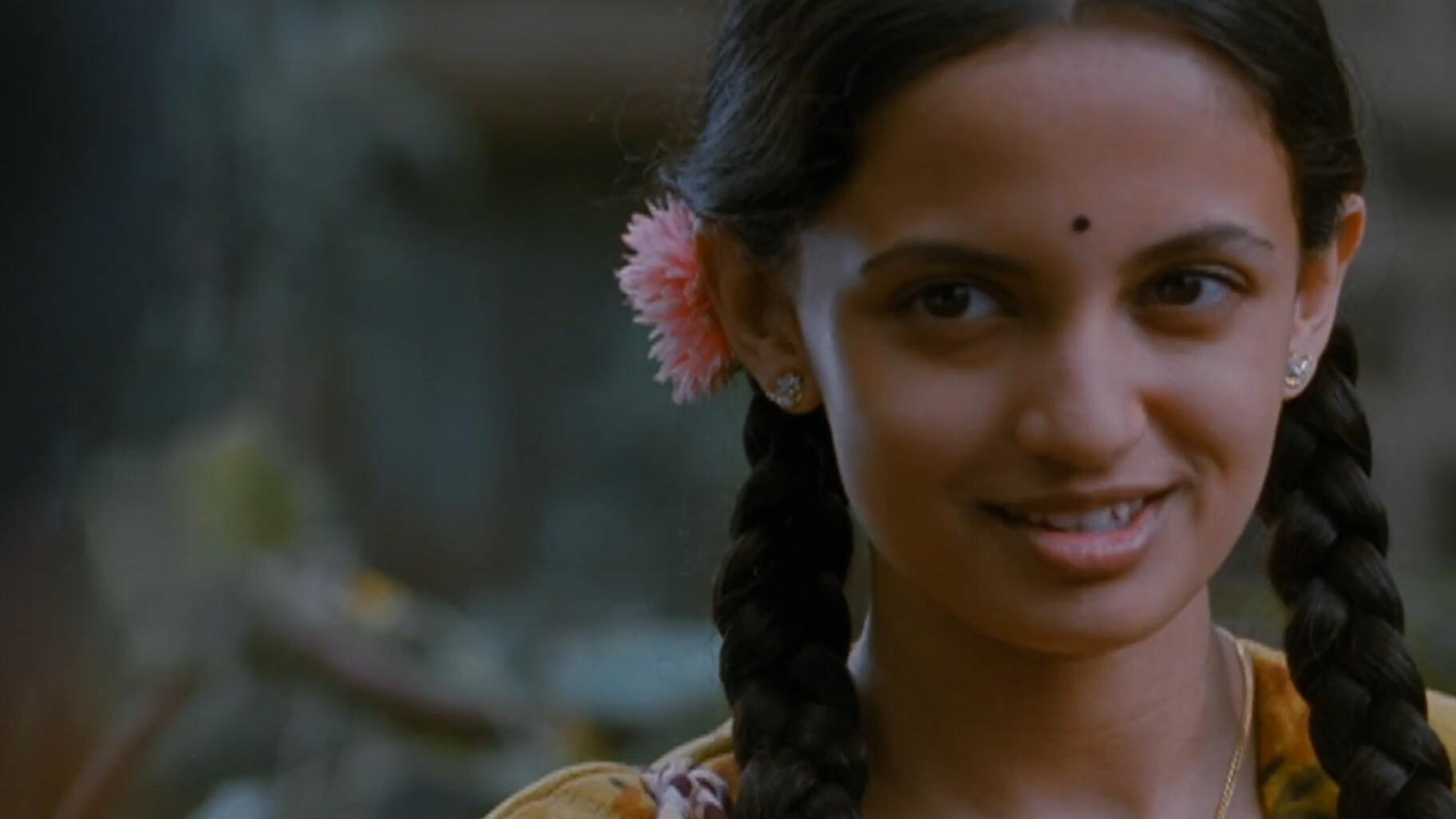 Mala Nahi Bai Kahi Samjat
 
Tu Kay Kartoys Ithe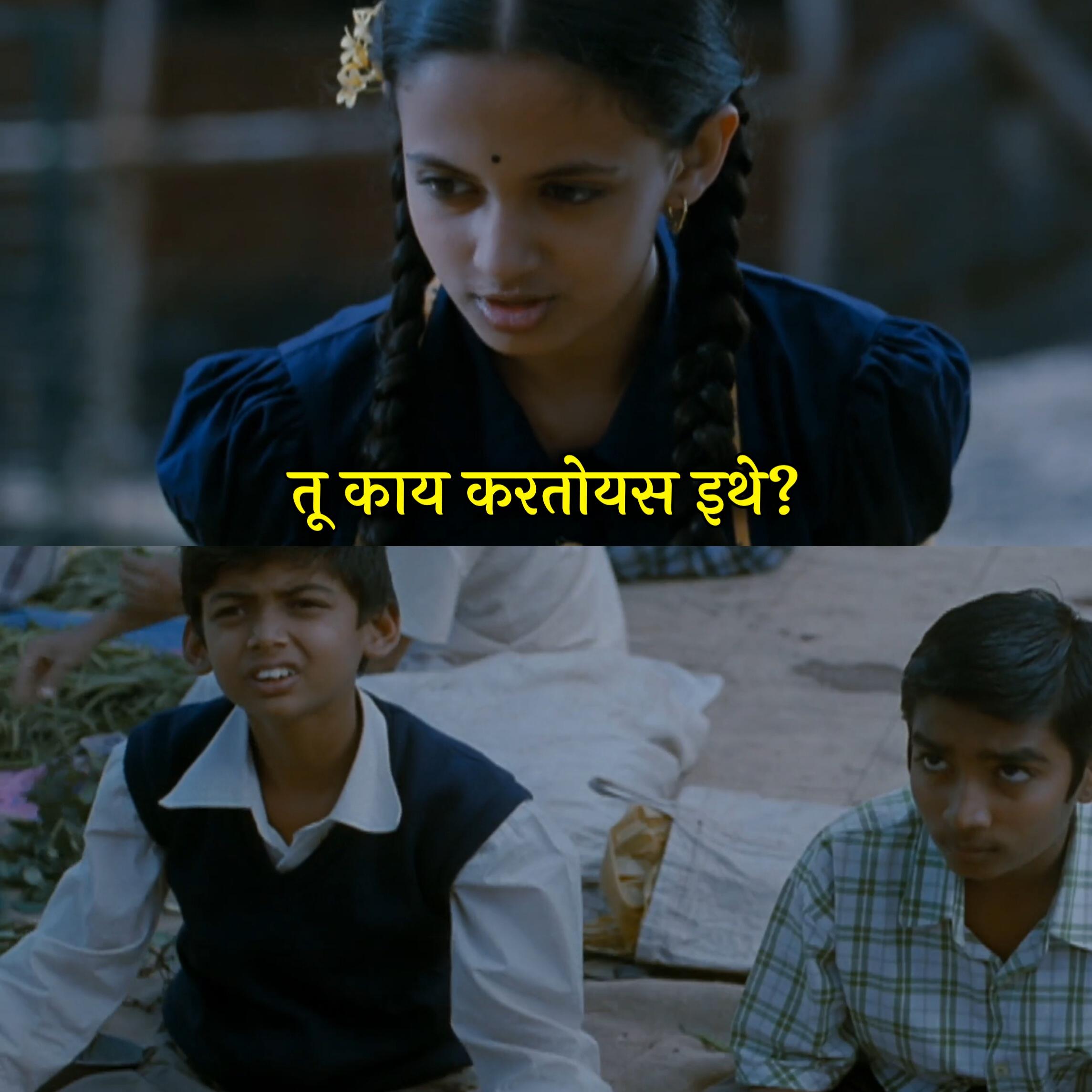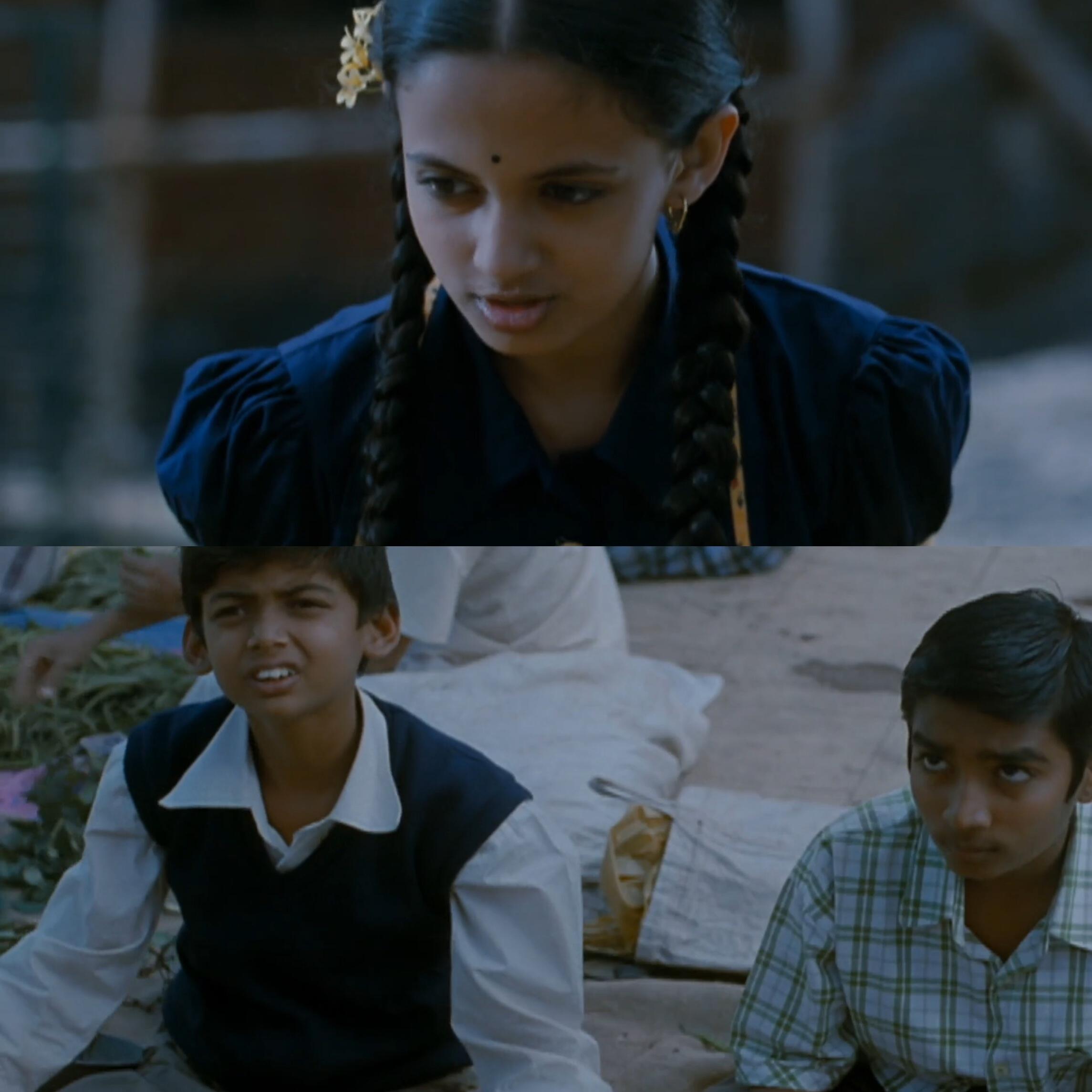 Naka Re Trass Deu Tila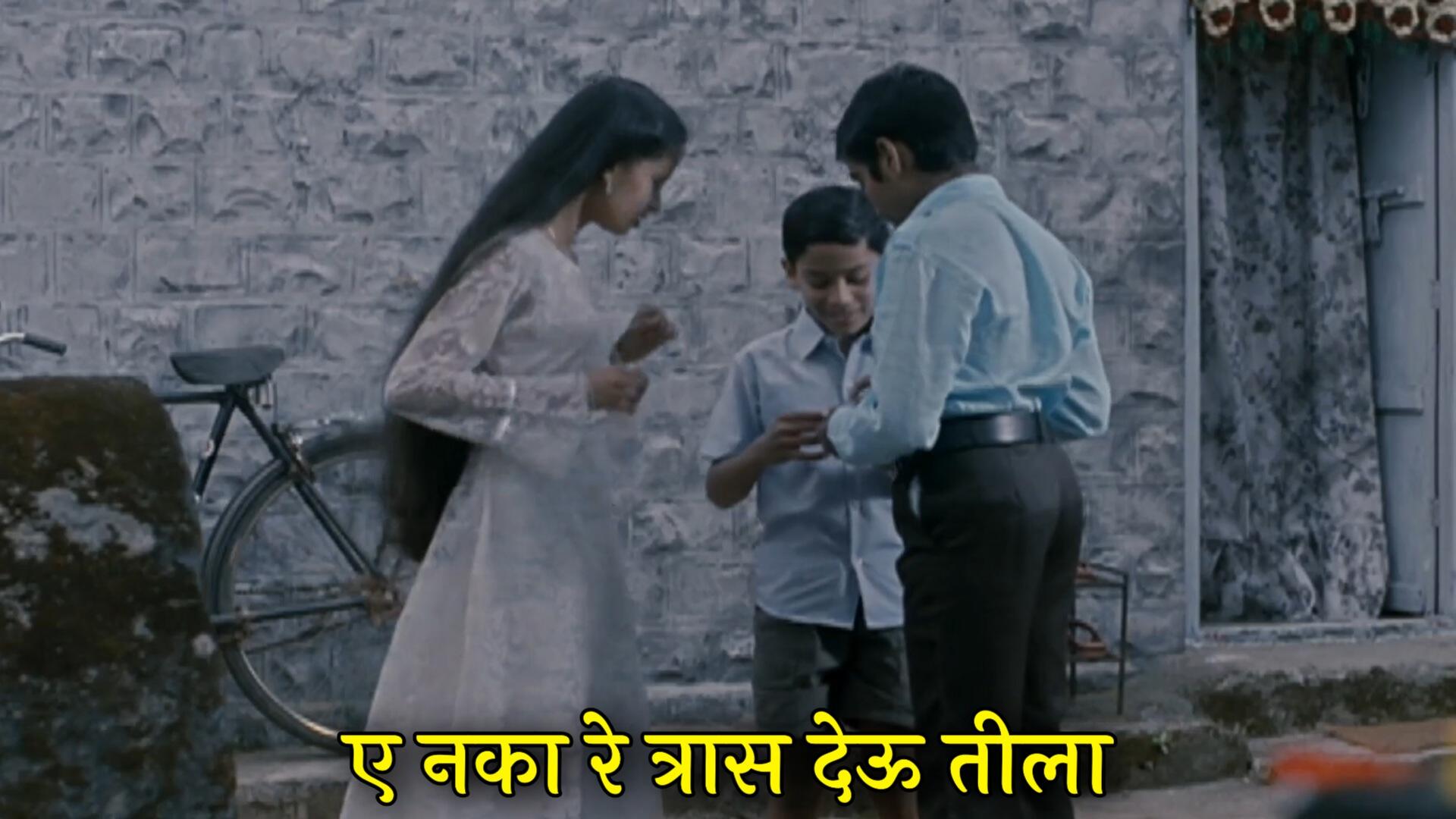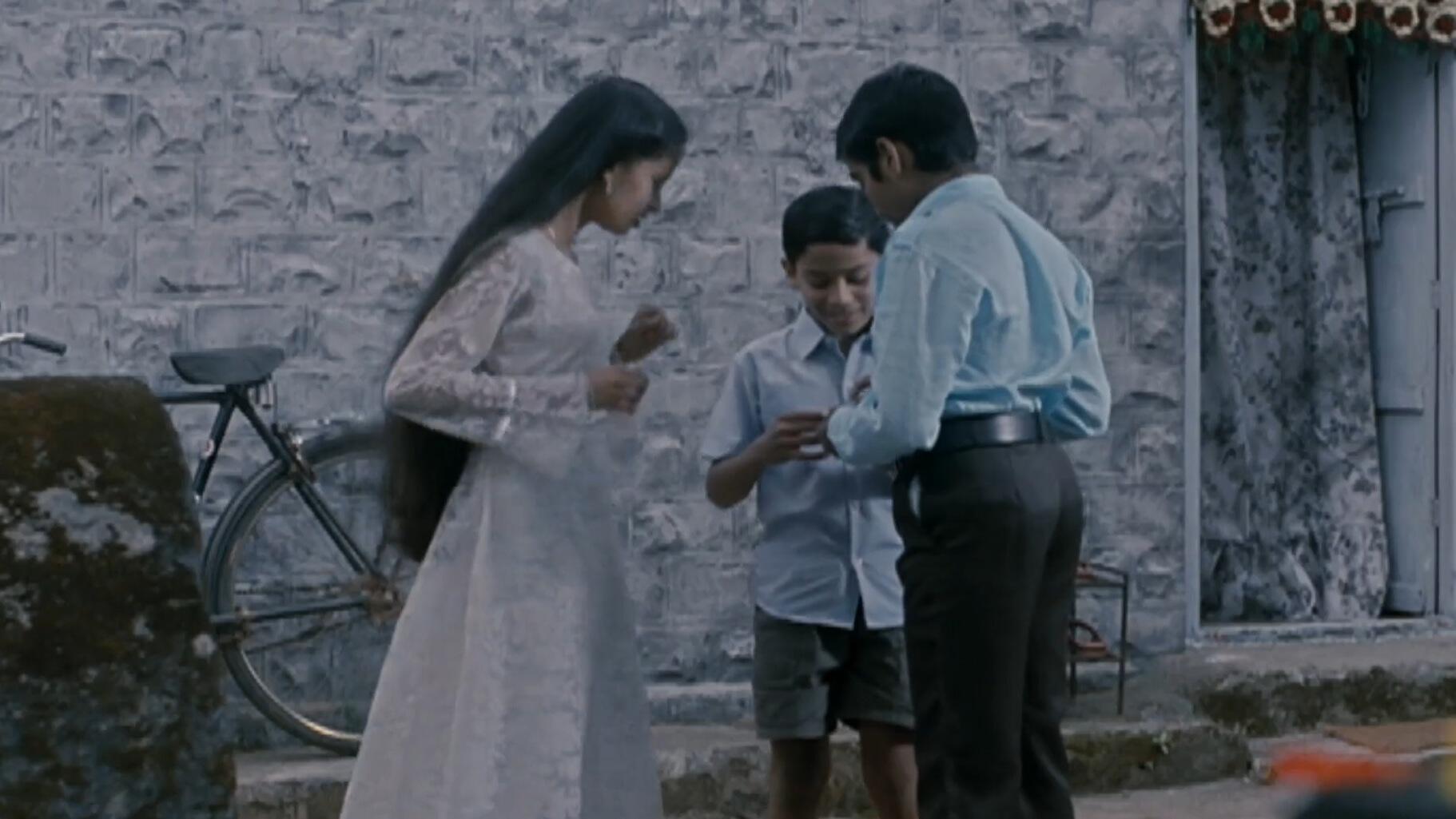 Shirodkar Reaction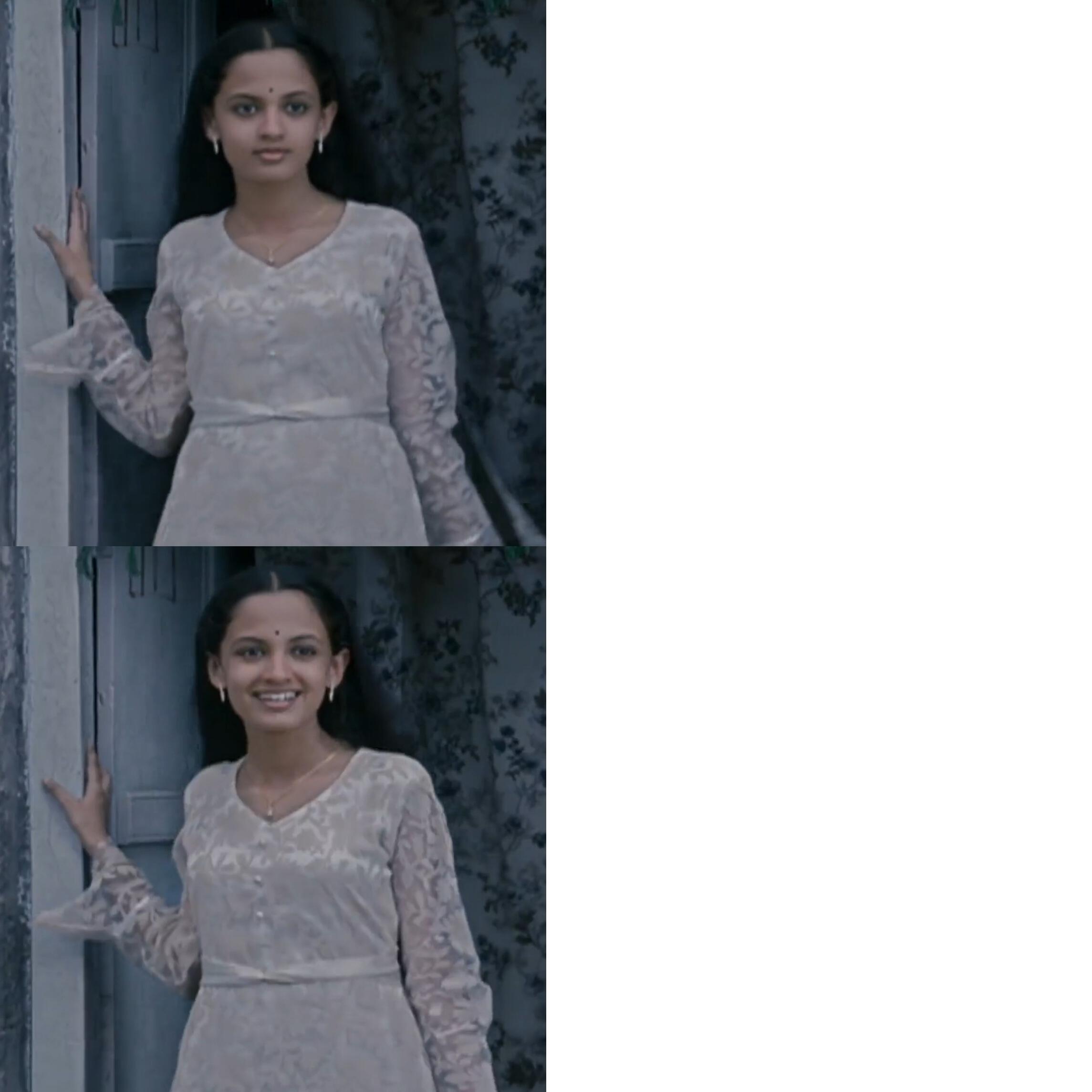 Santosh Juvekar as Majarekar sir
Baki Sagle Vishay Bakwas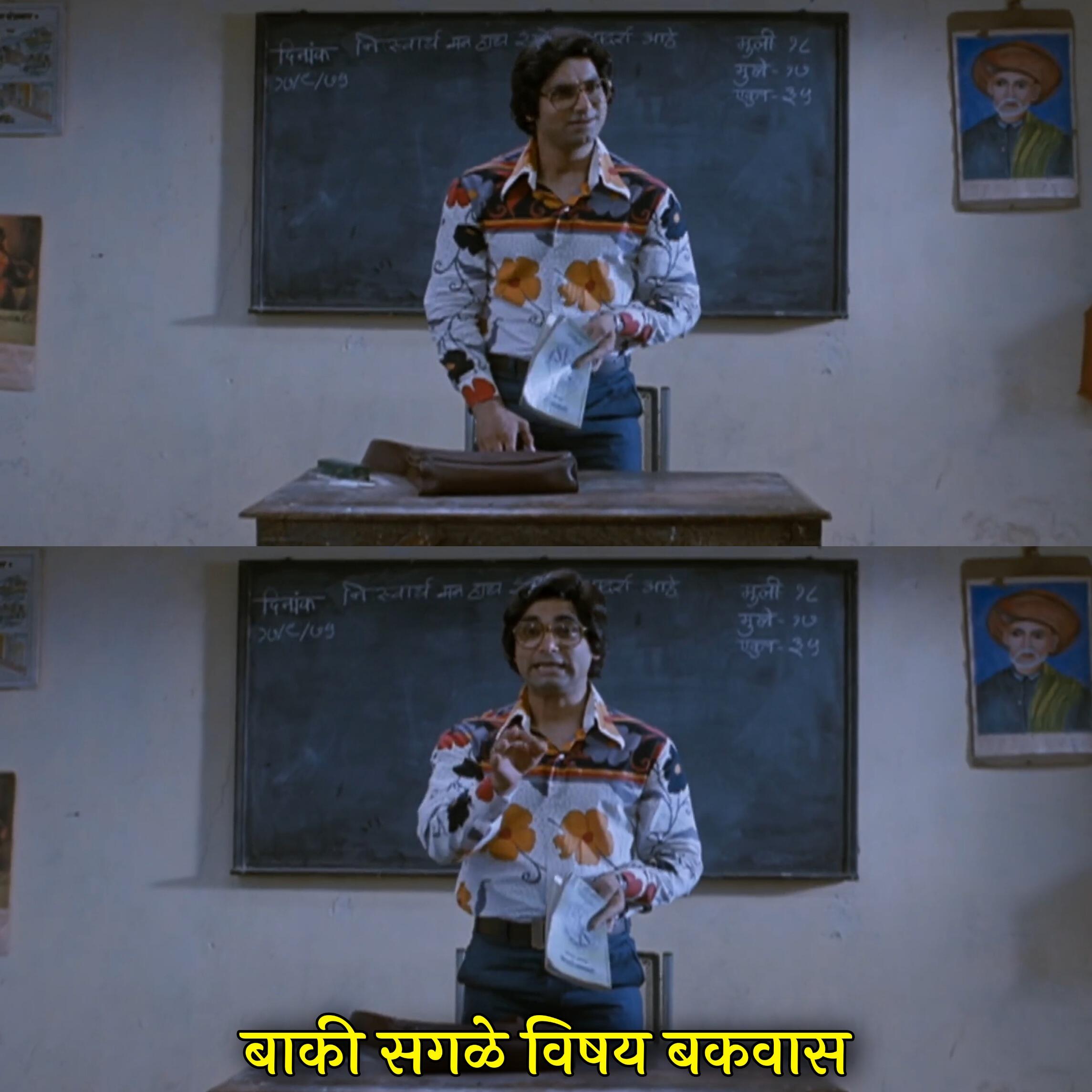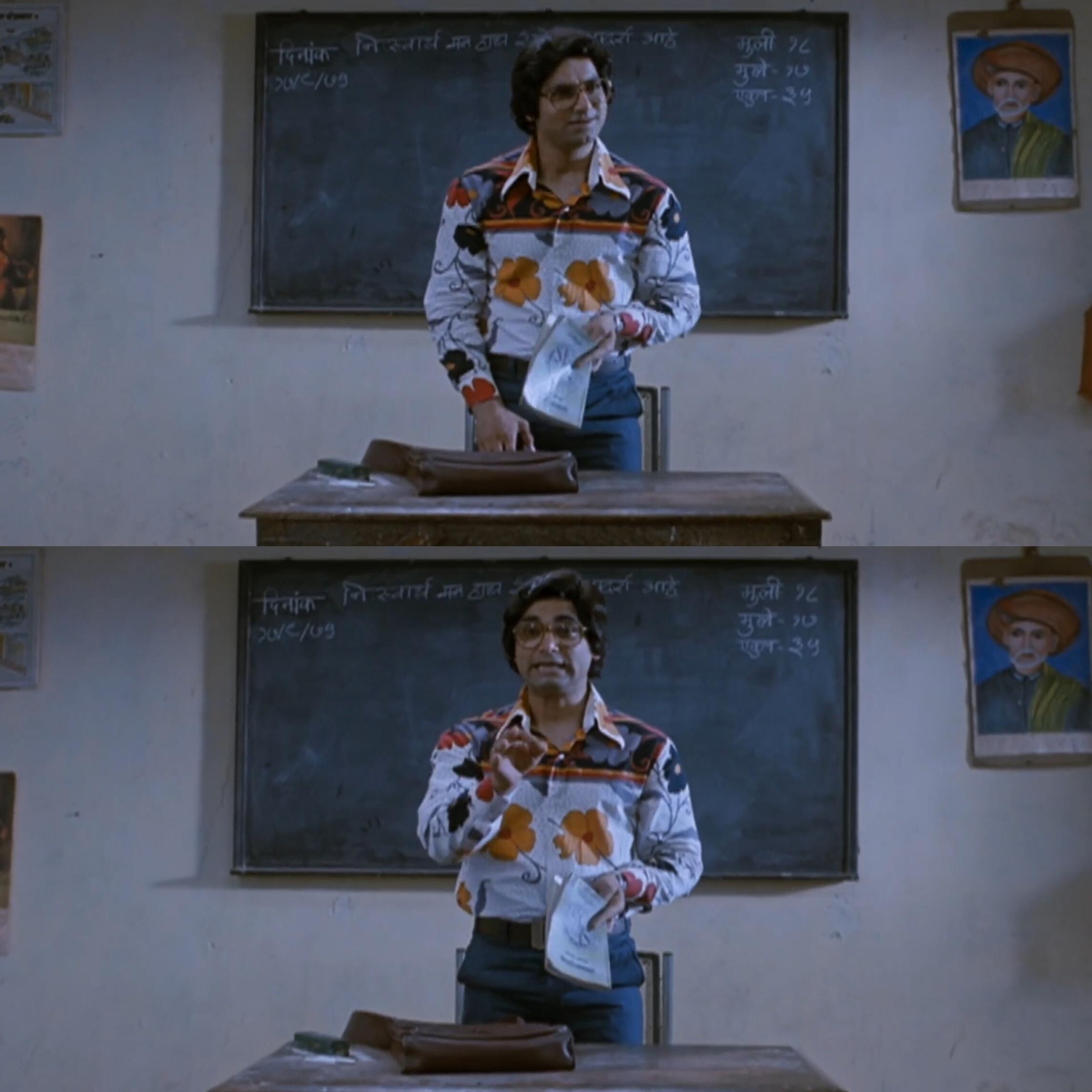 Devika Daftardar as Bendre bai
Joshi Laksha Kuthay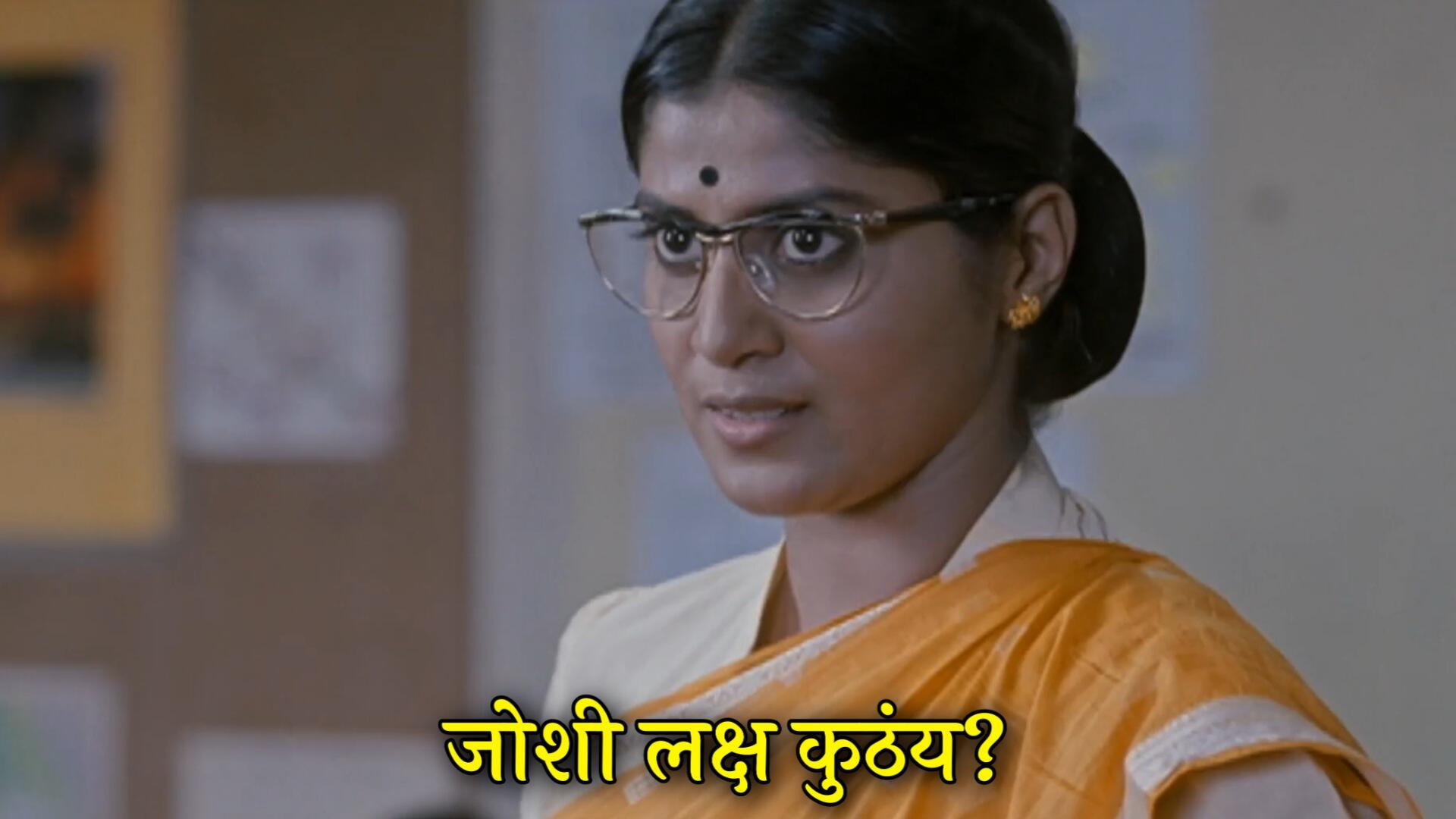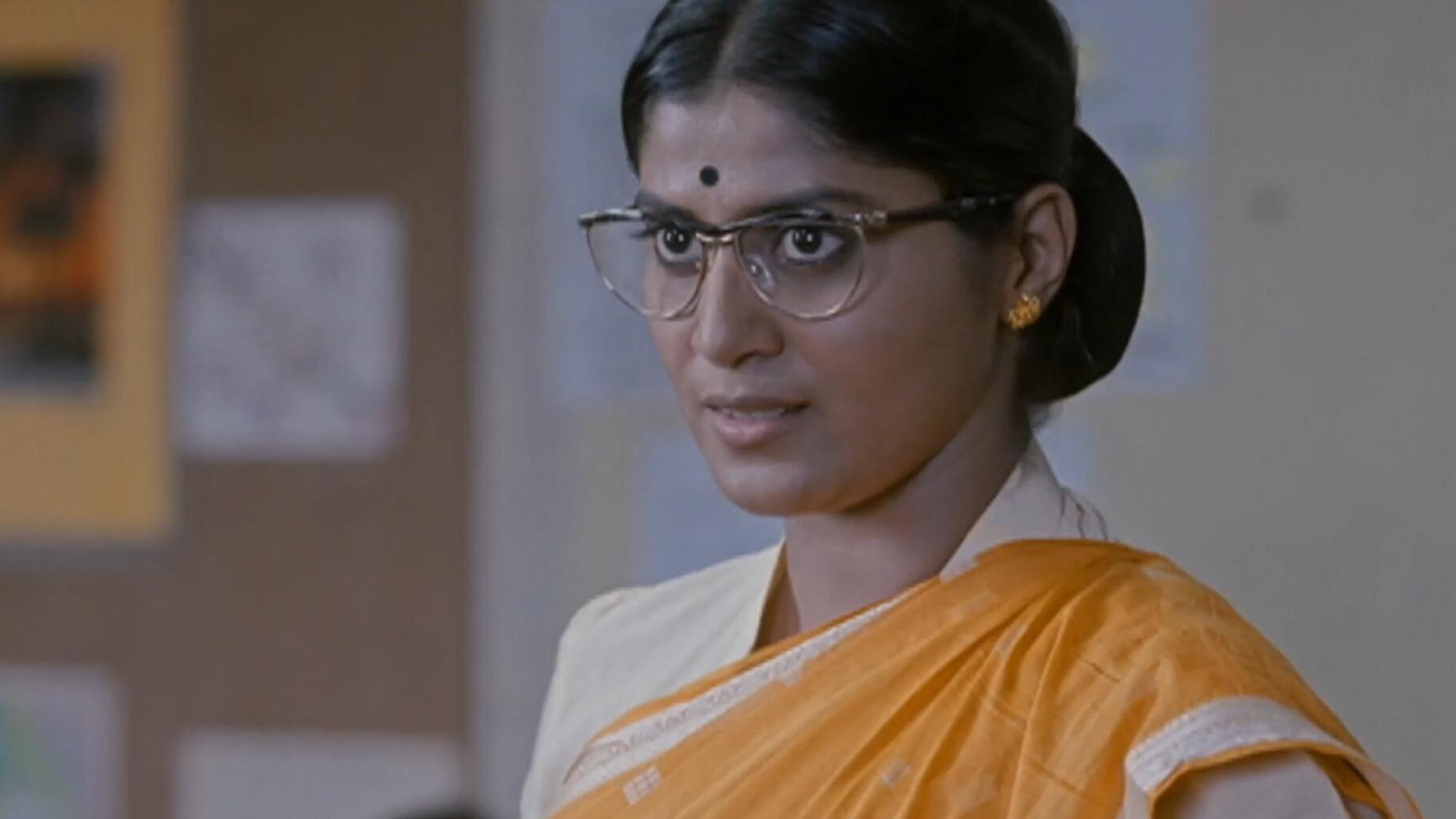 Hushar Samjtos Swatahala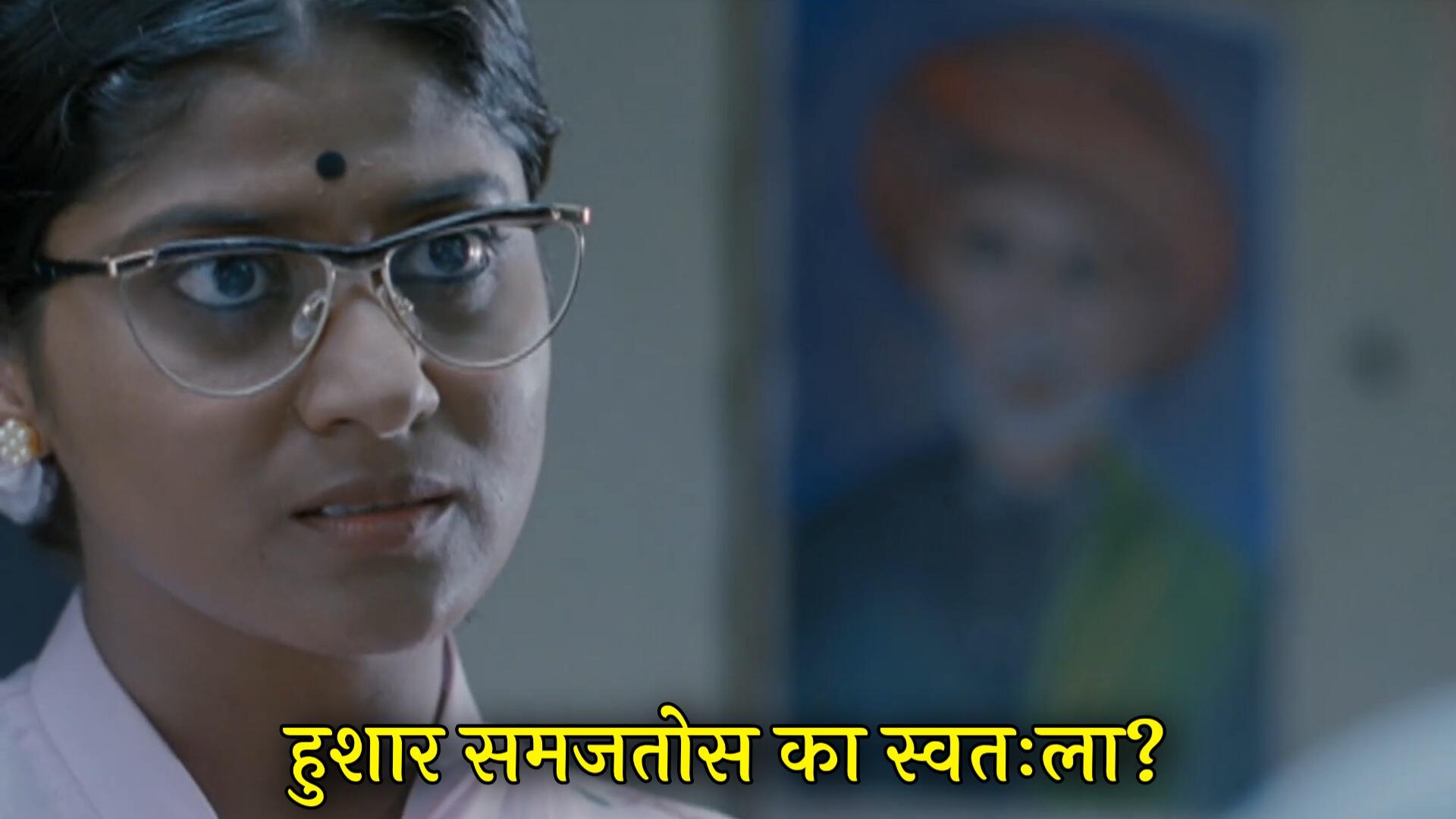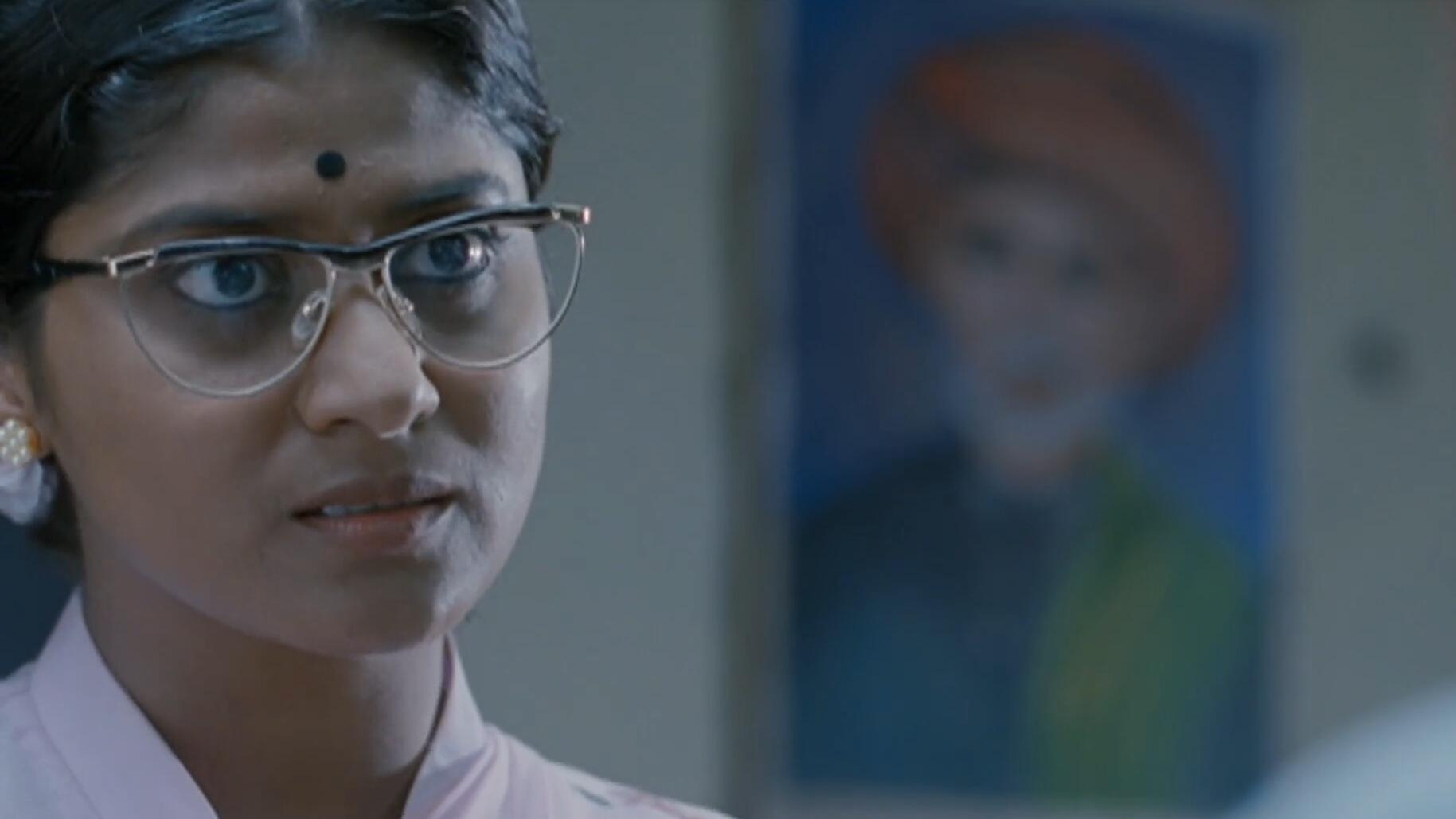 Ketan Pawar as Surya (Mhatre)
Melo BC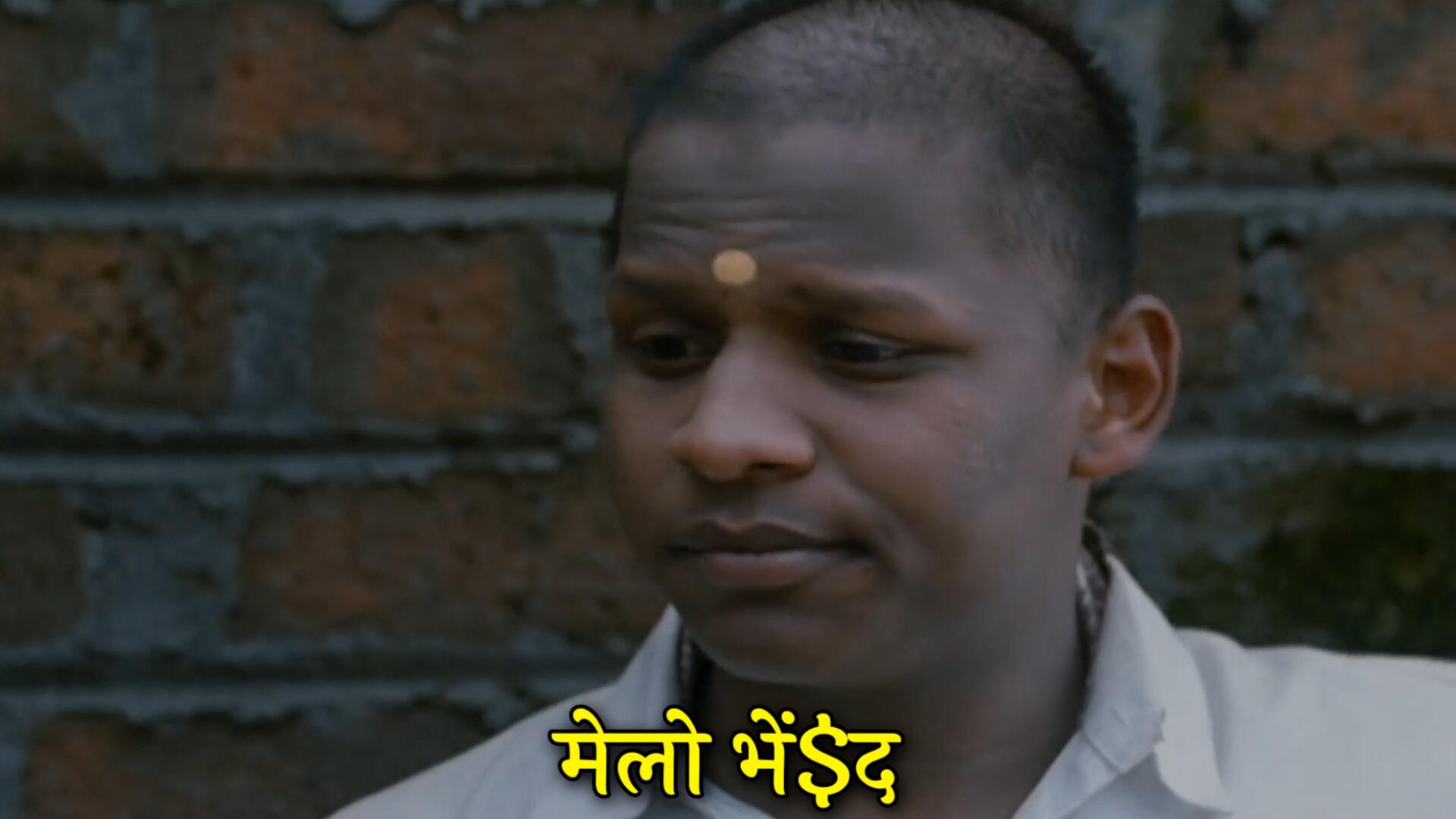 BC Tula Kuni Sangitla Re Baichi Khodi Kadhayala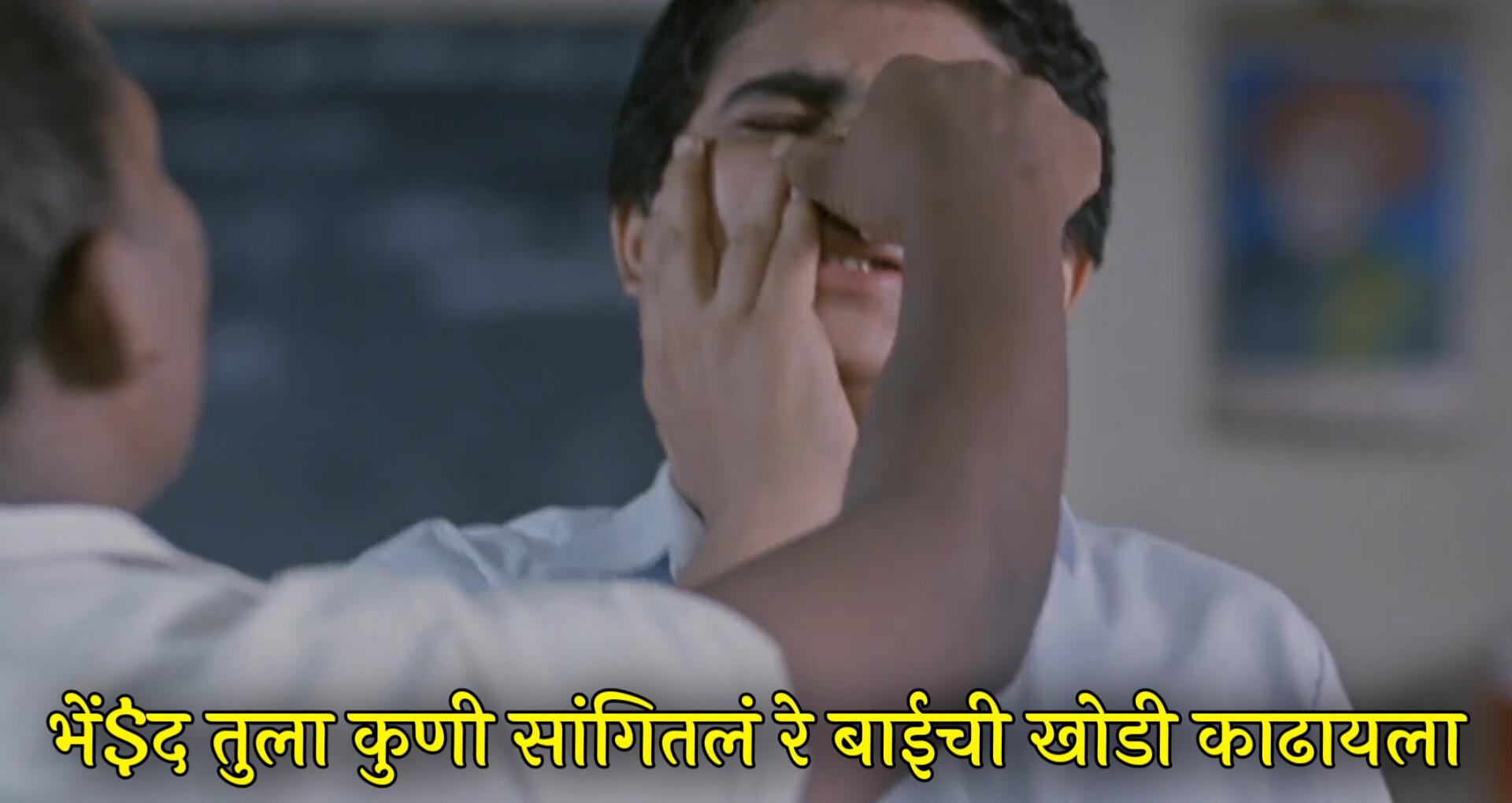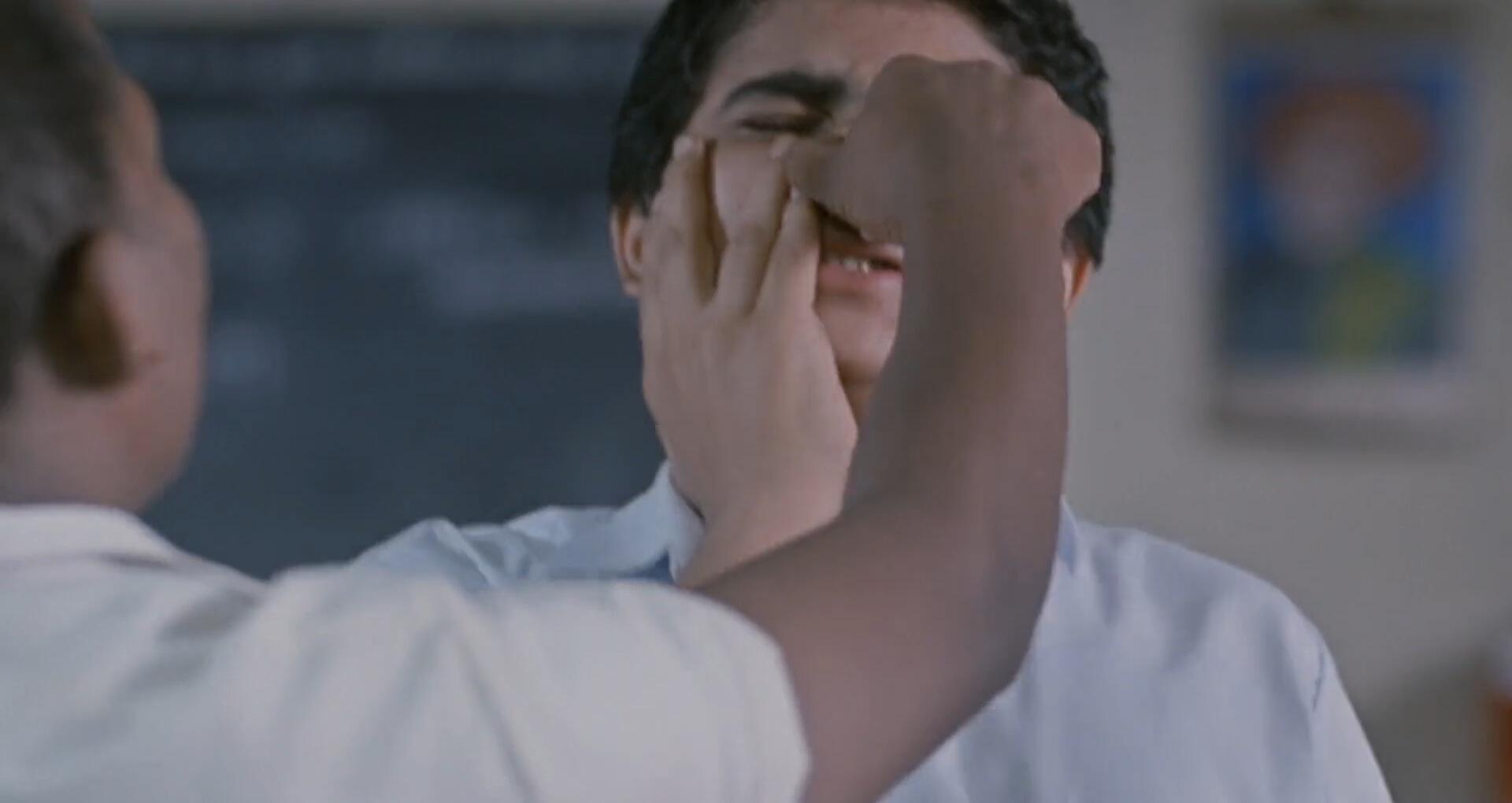 Thobad Out Karun Taakan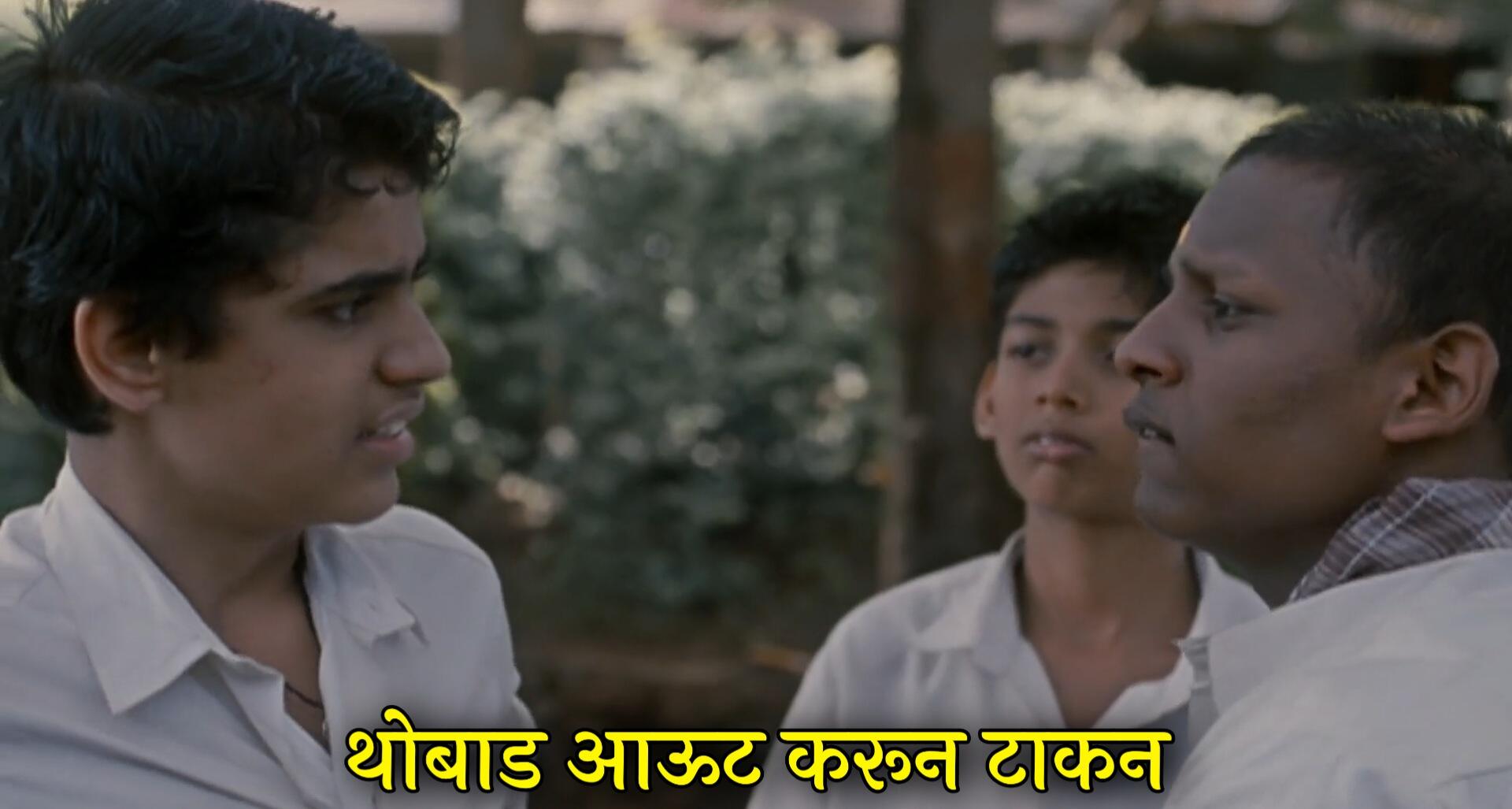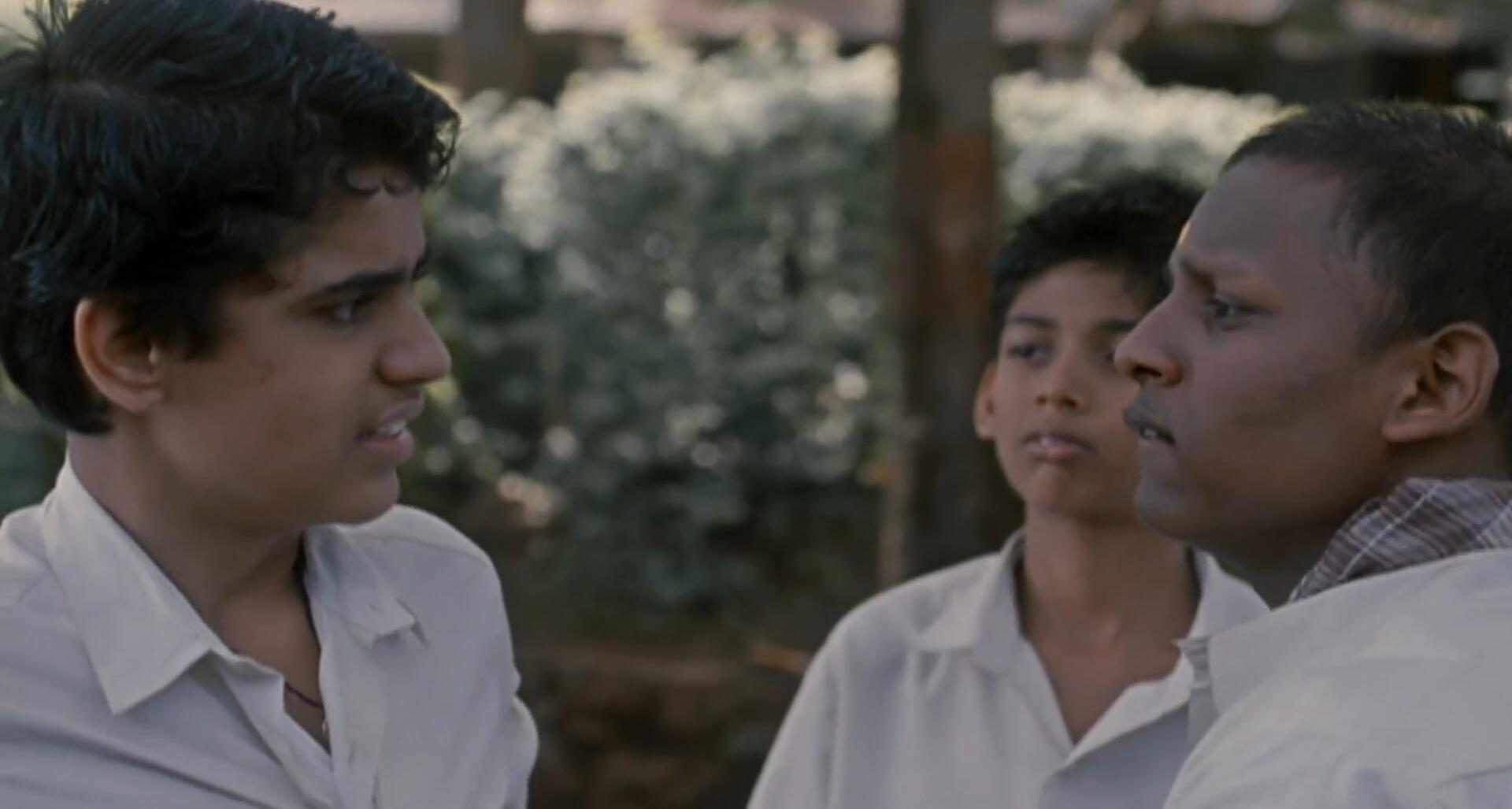 Kevda To Apni Jaan Hai
 
Porichya Nadala Lagto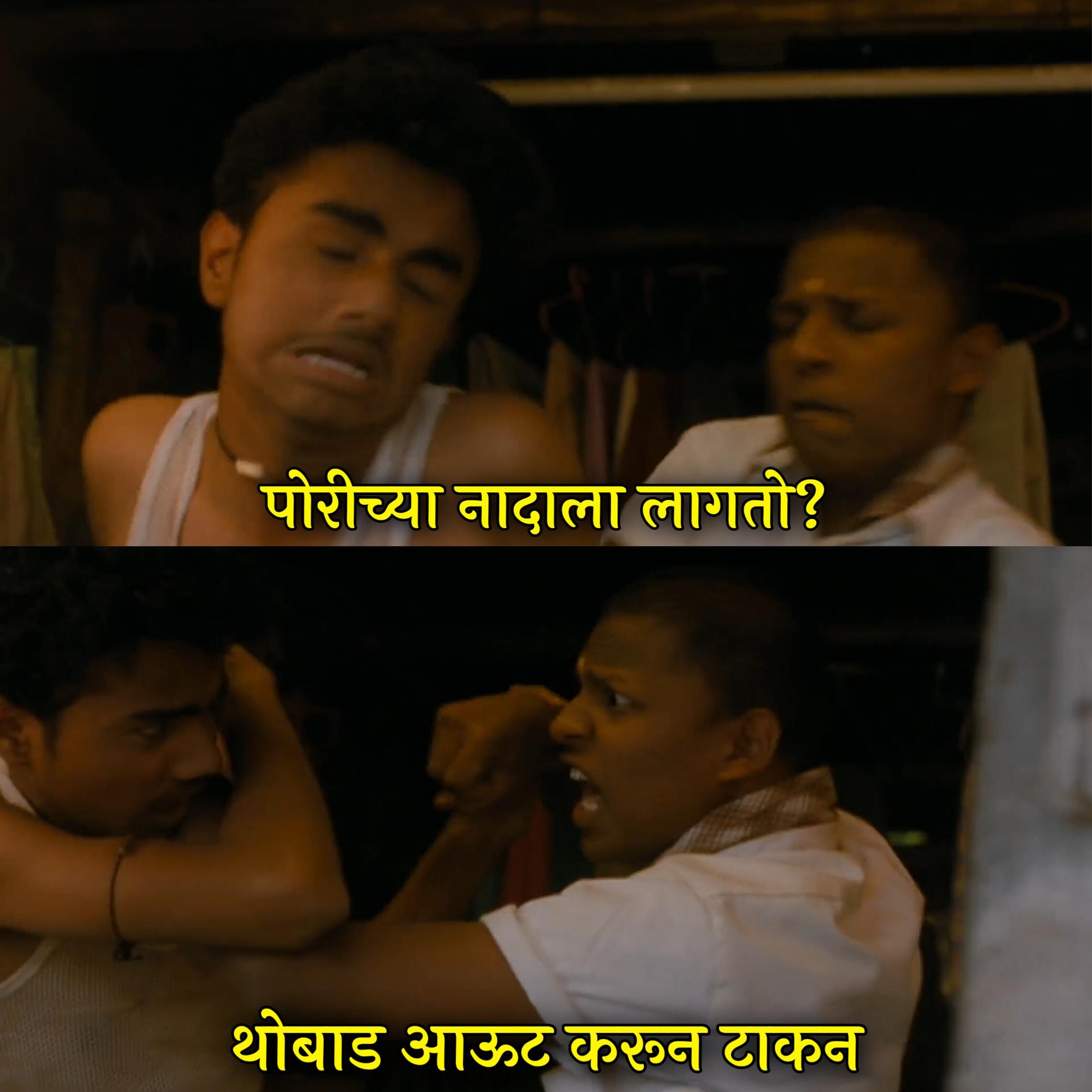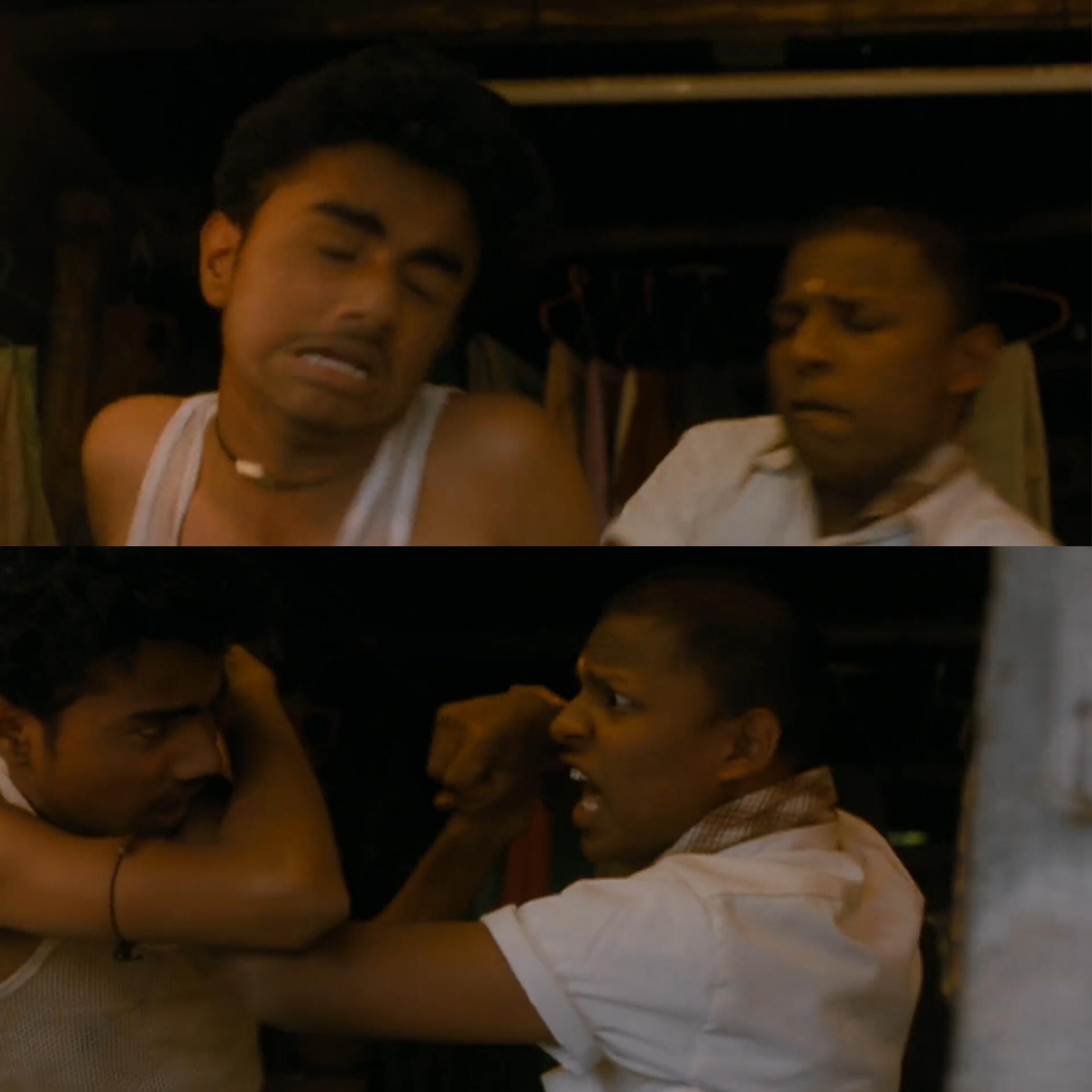 Apun Ko Itna Avghad Kay Ko Lagta Hai
 
Daring Bagh Na BC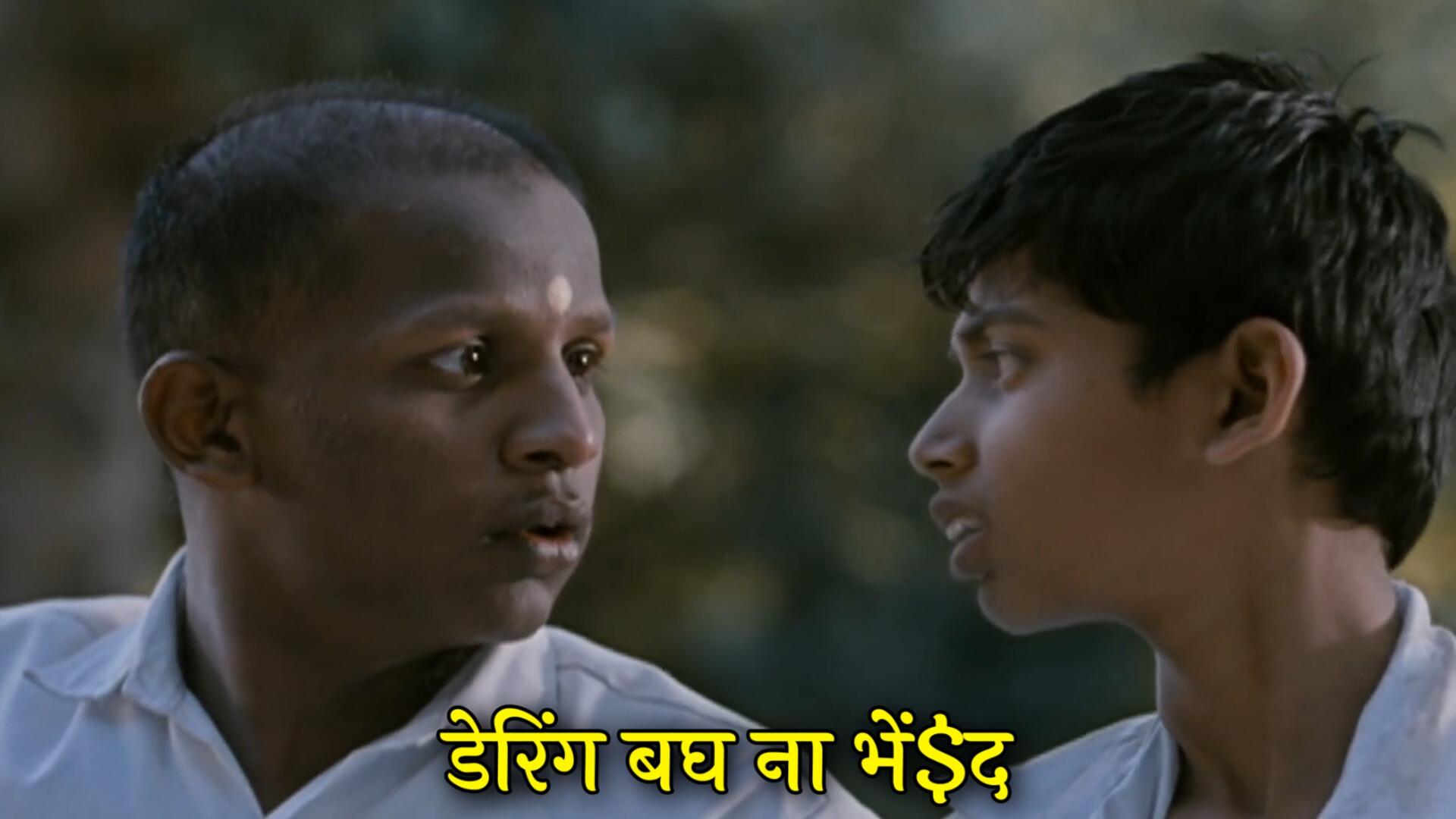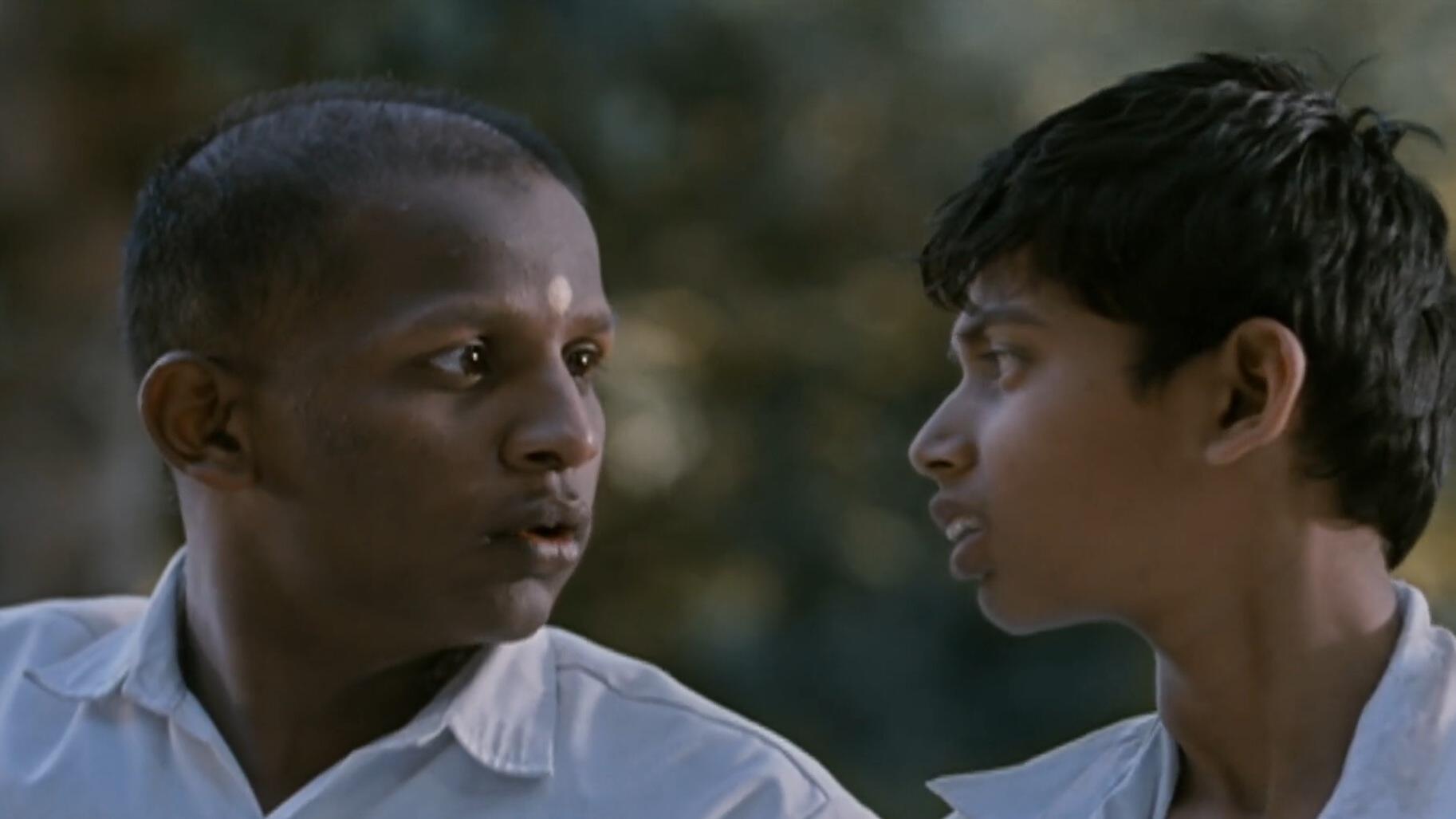 Omkar Mane as Favdya
Me Zalo Na Clean Bold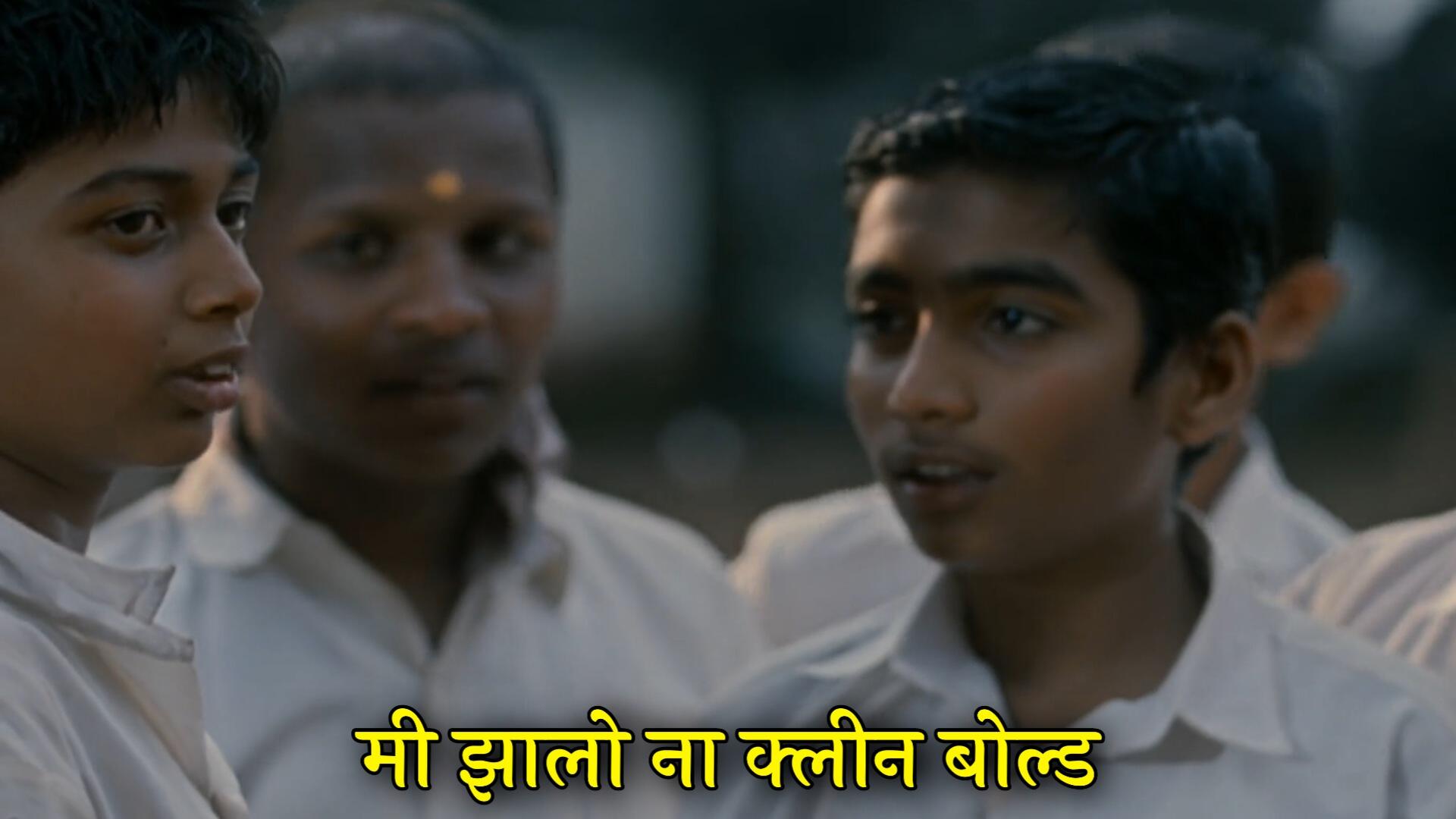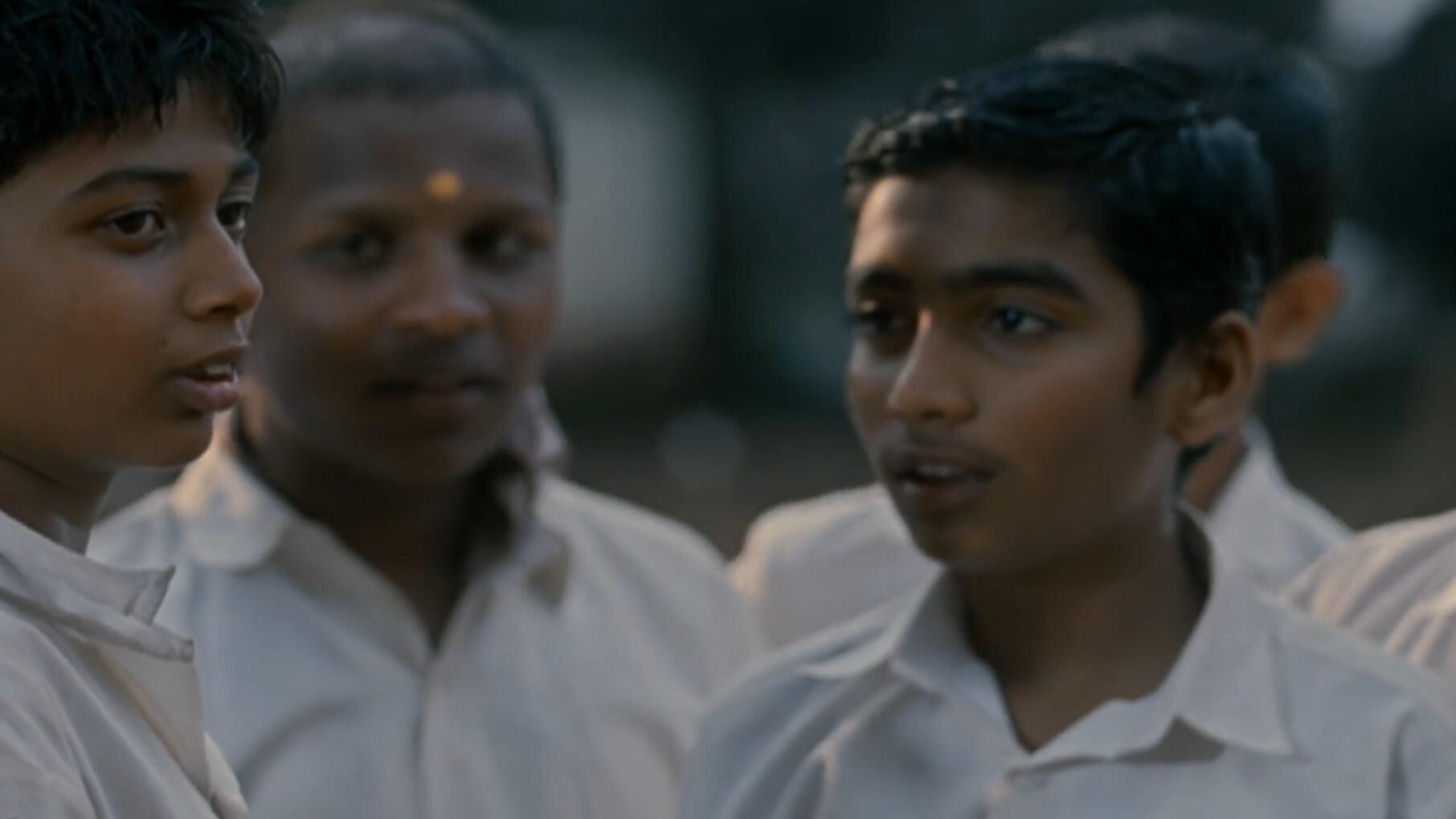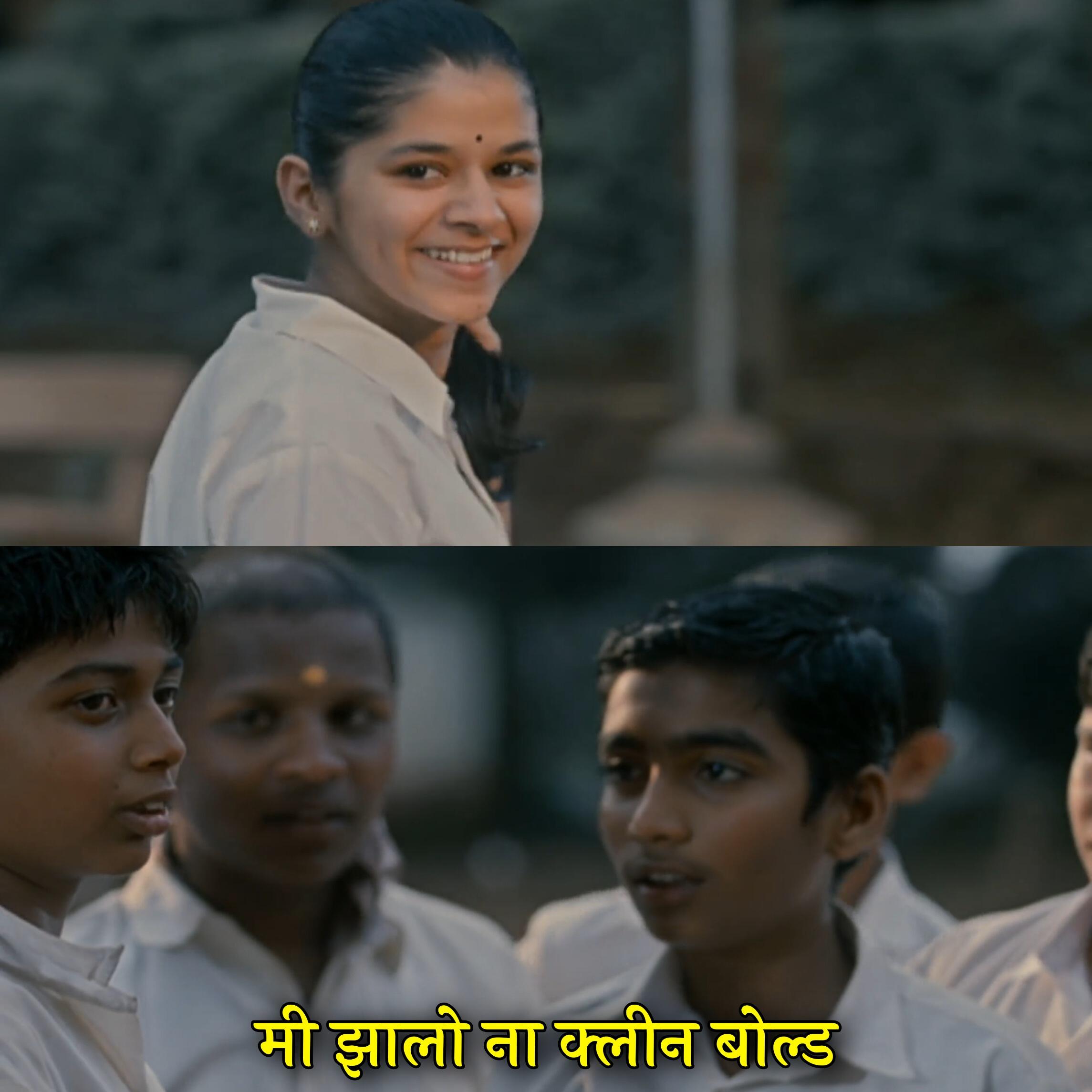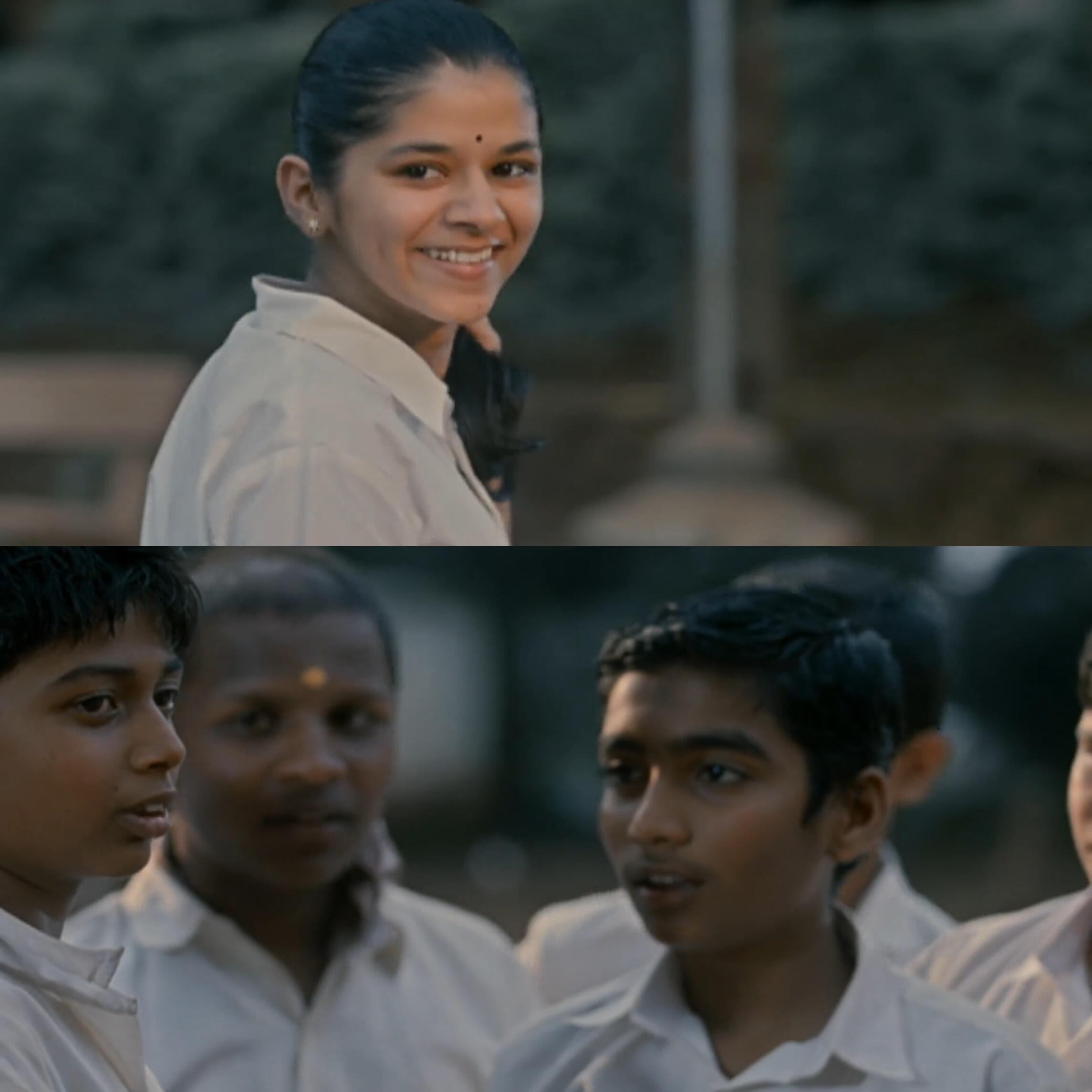 Suhas Vedpathak as Chitre
Ek Divas Marshil Betya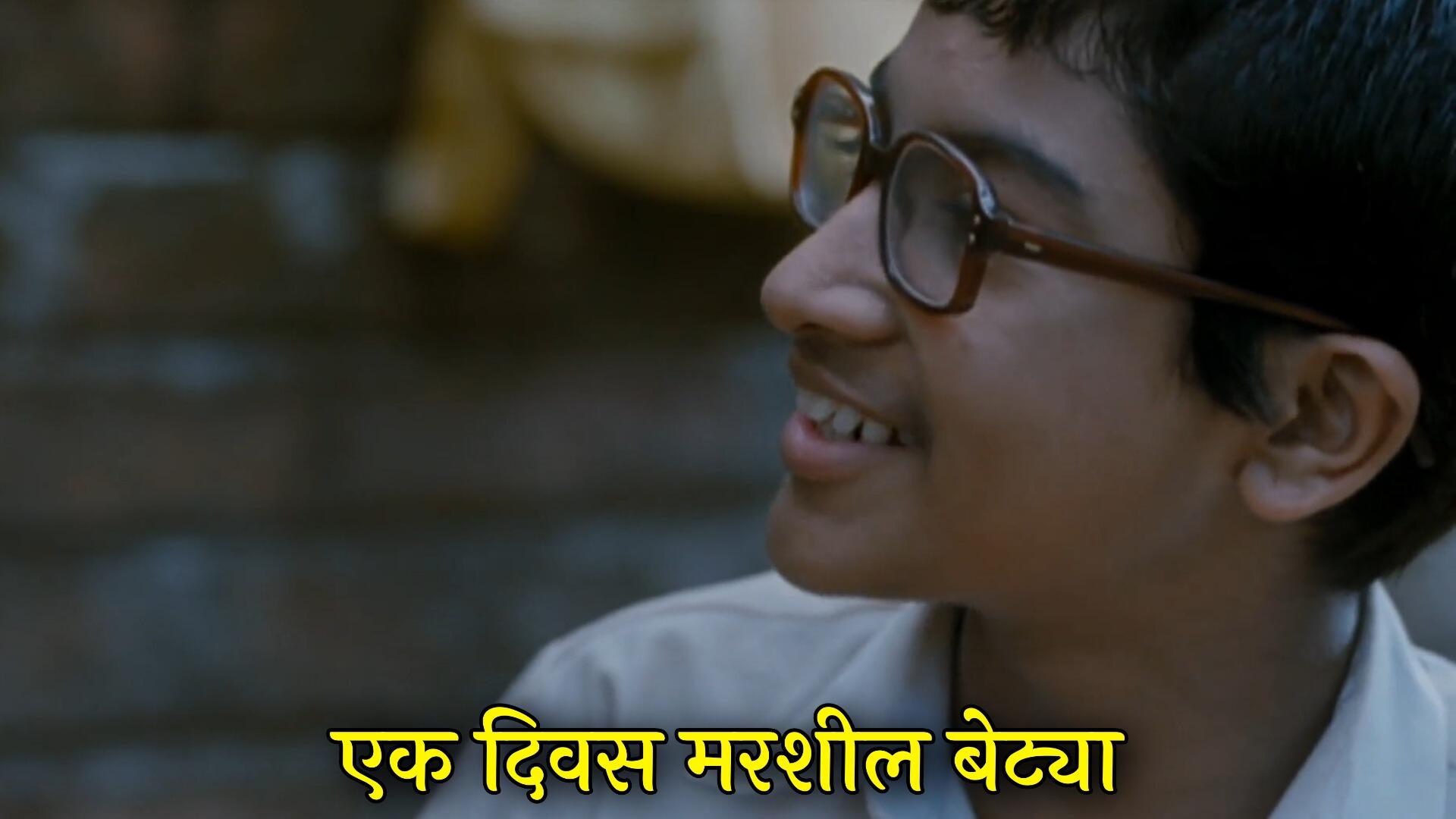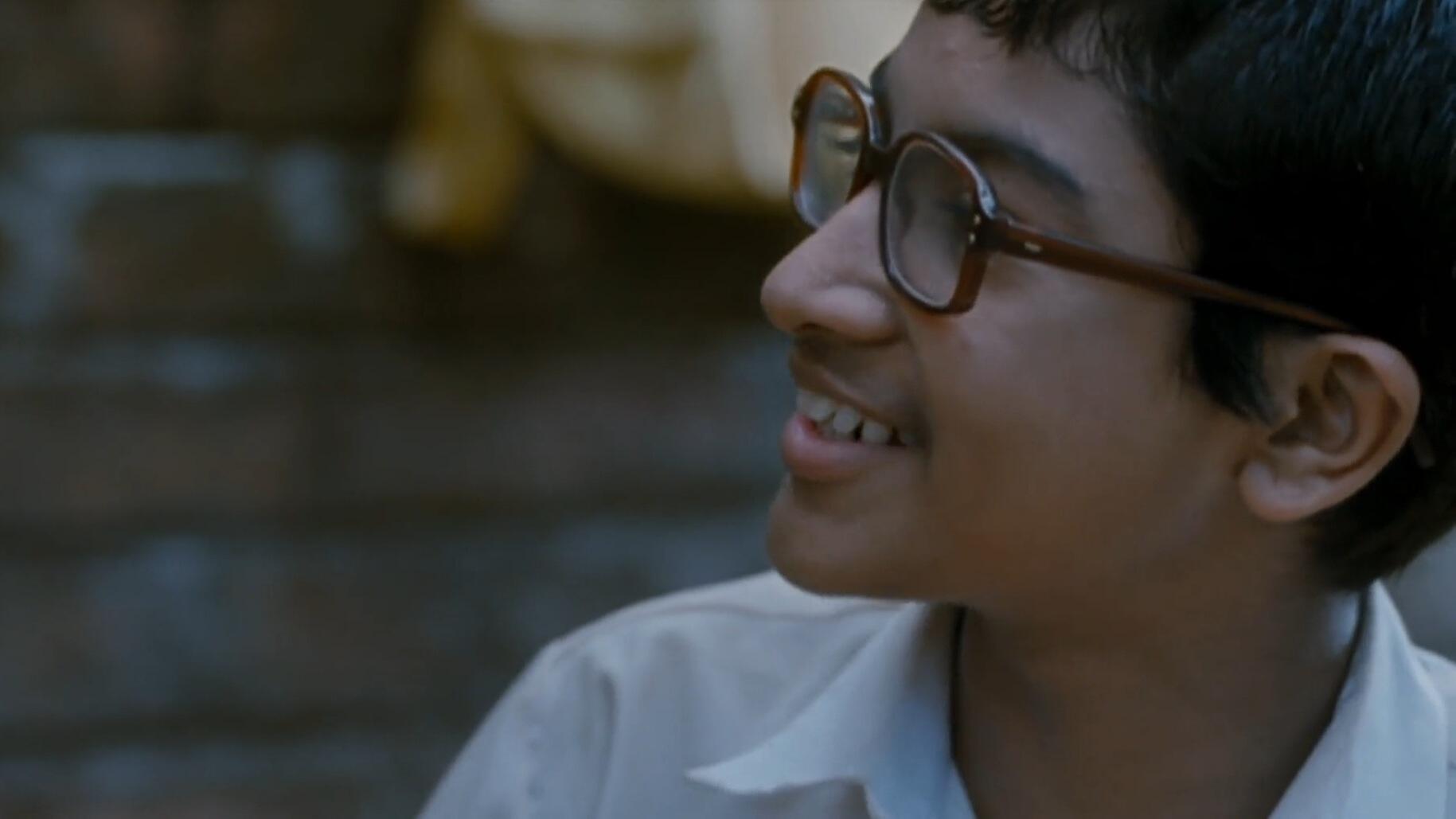 Anand Ingale
Nigargatta Ahet Hi Mula Nigargatta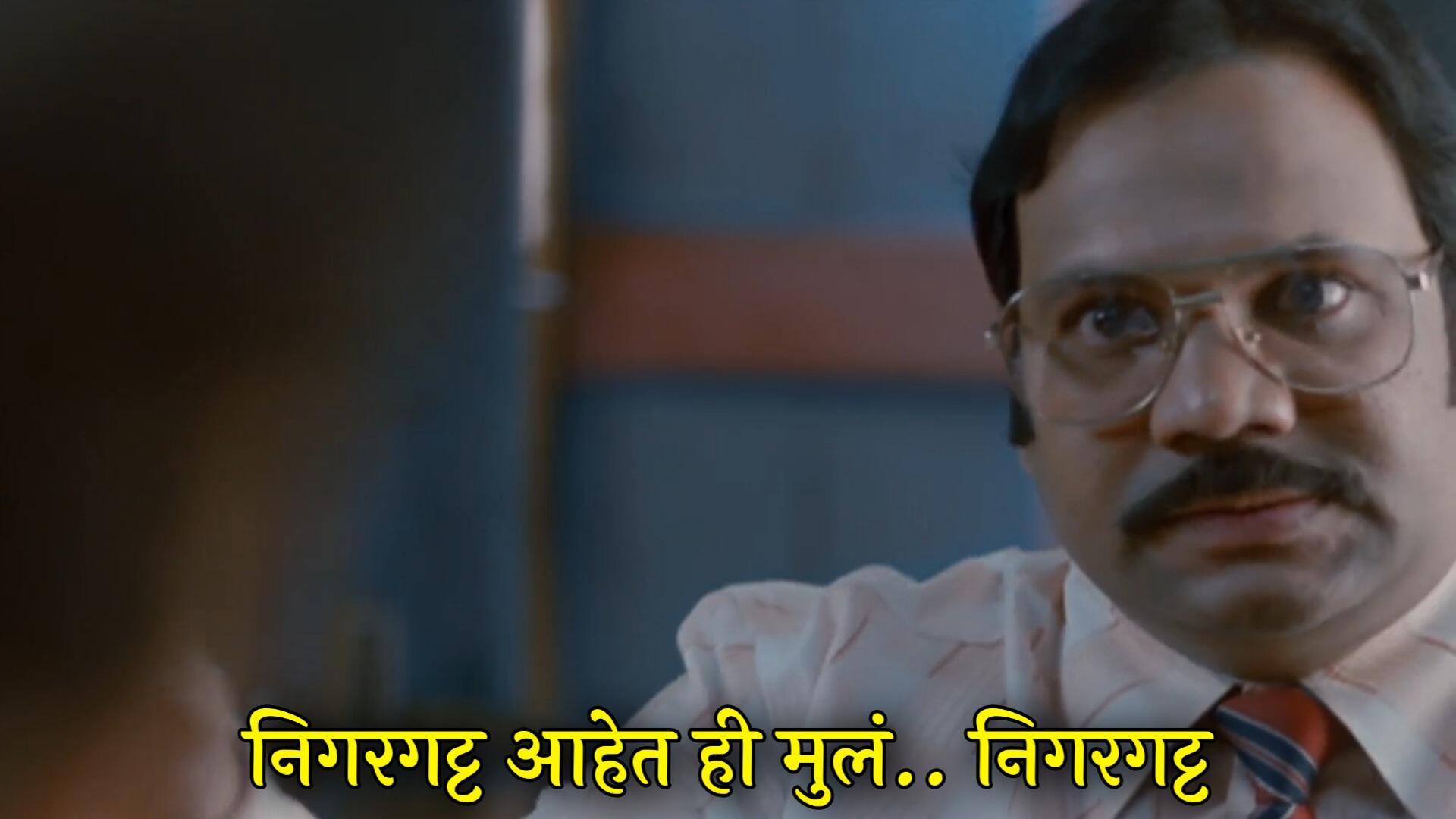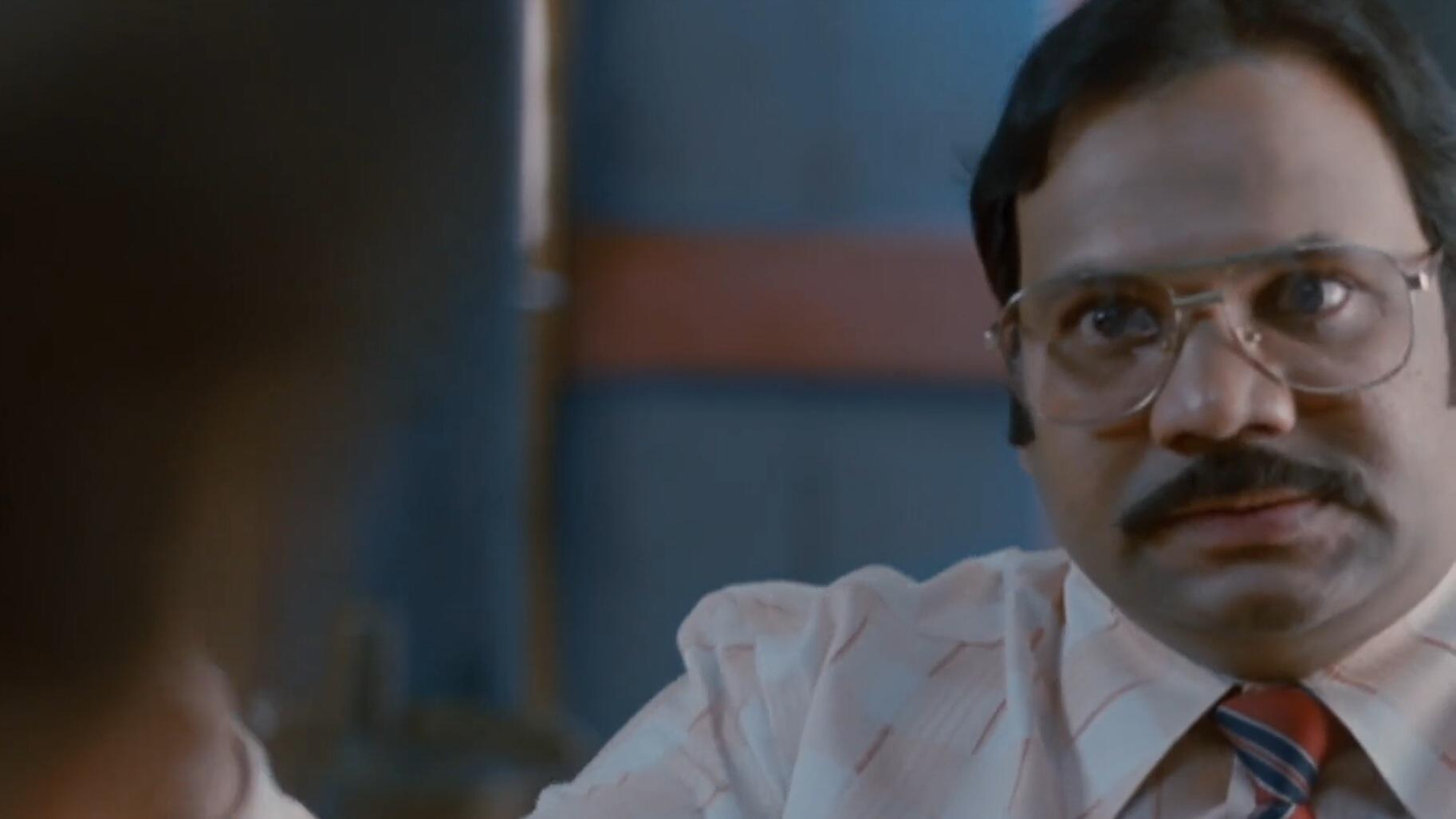 Others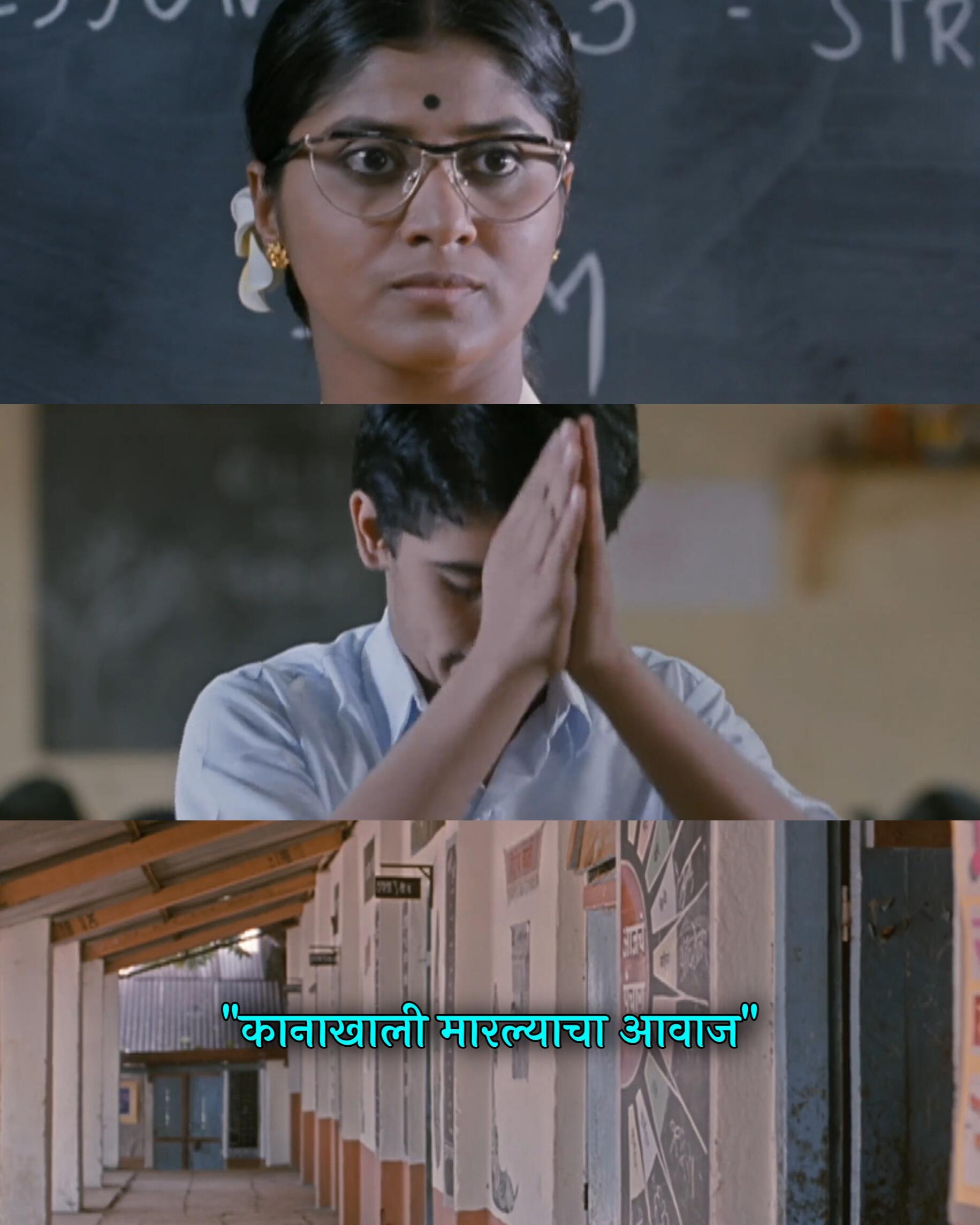 O Kaka Jara Nit Bola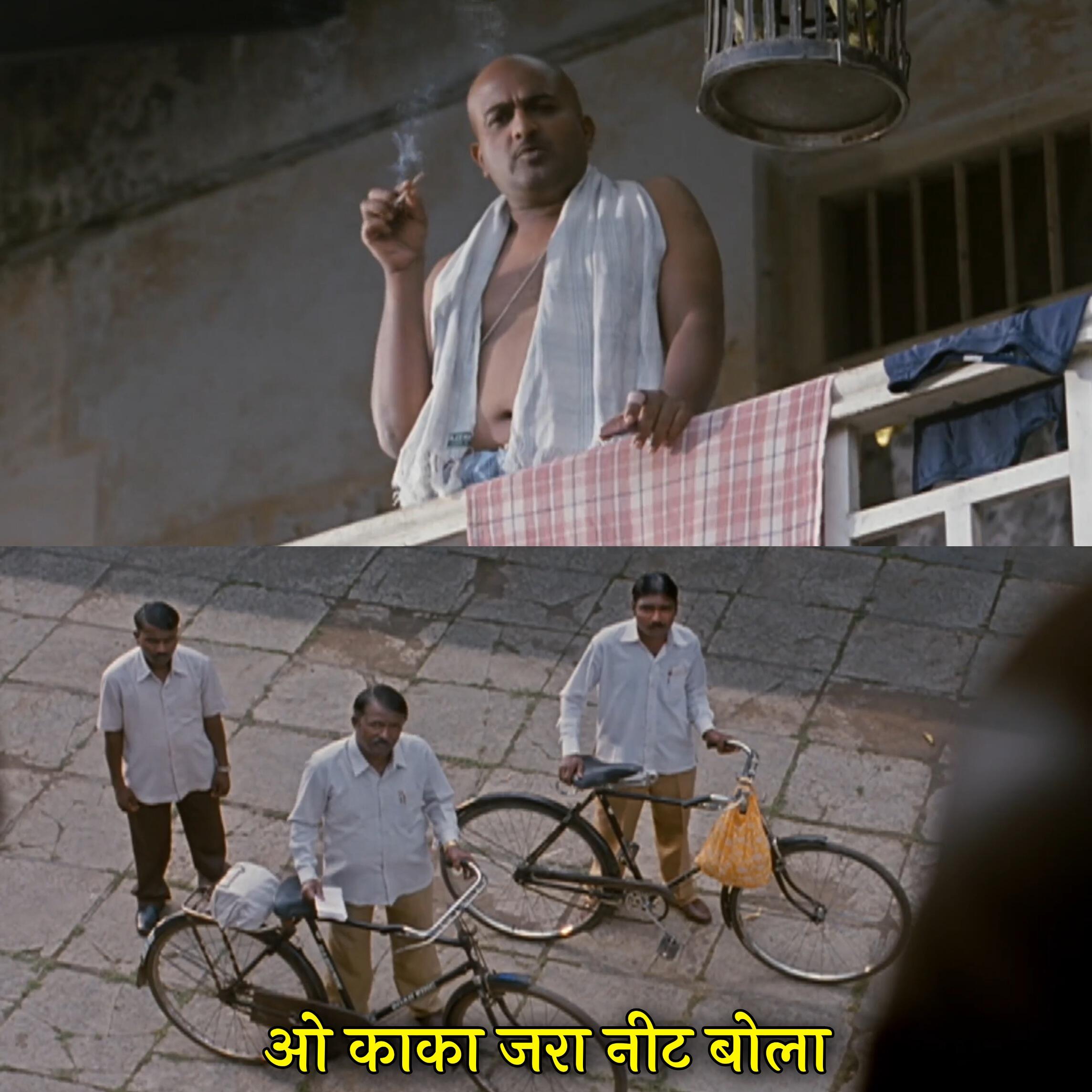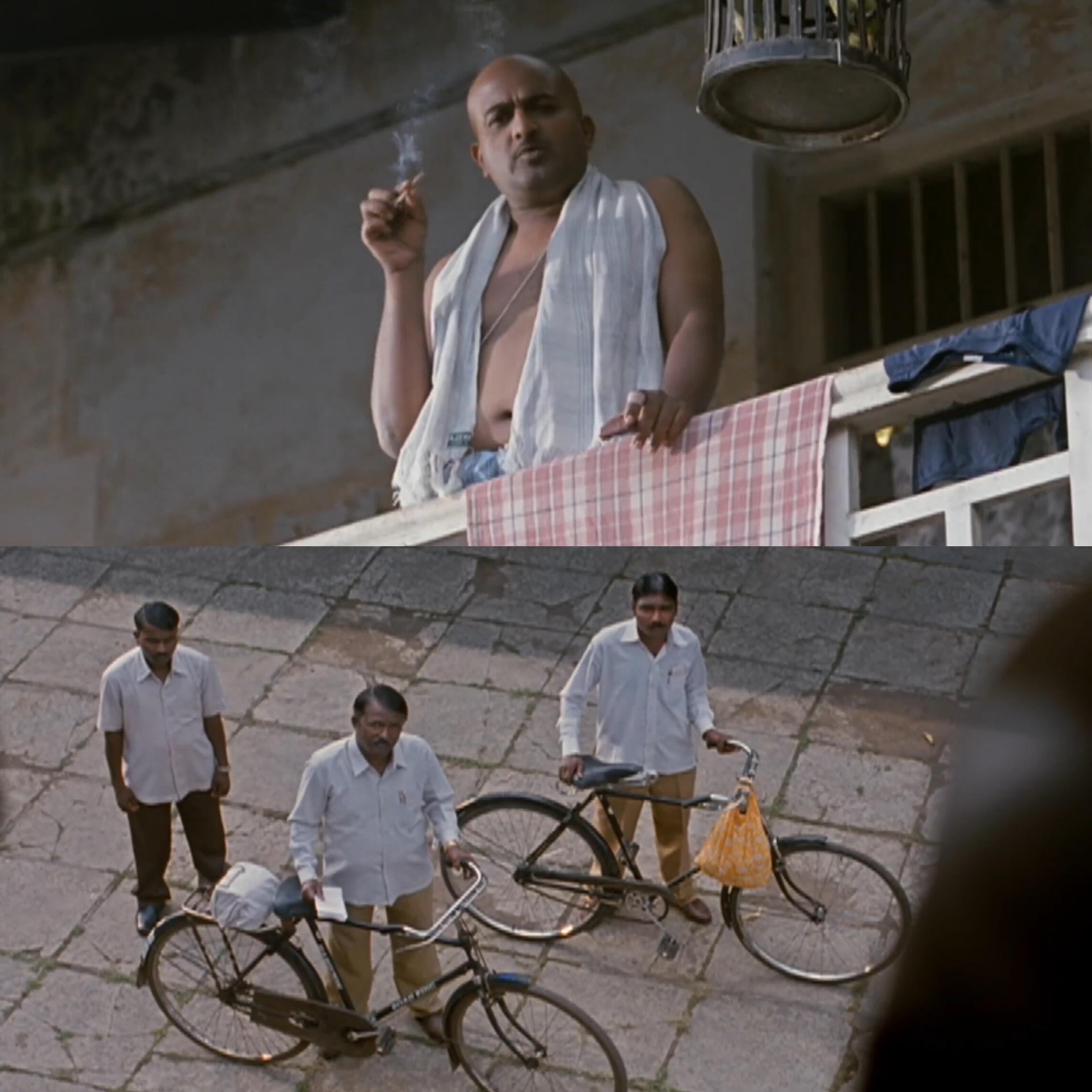 Thank You Ha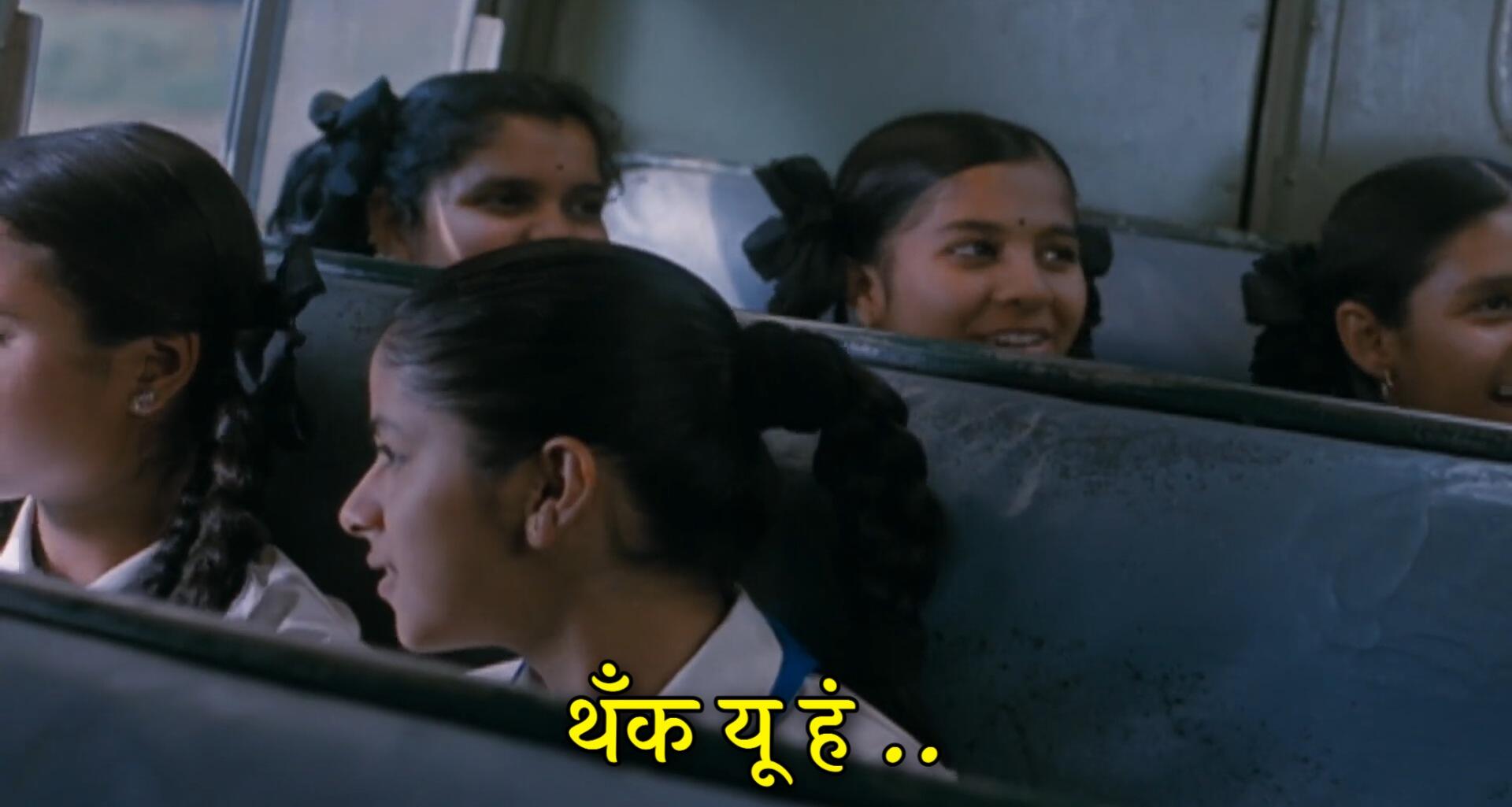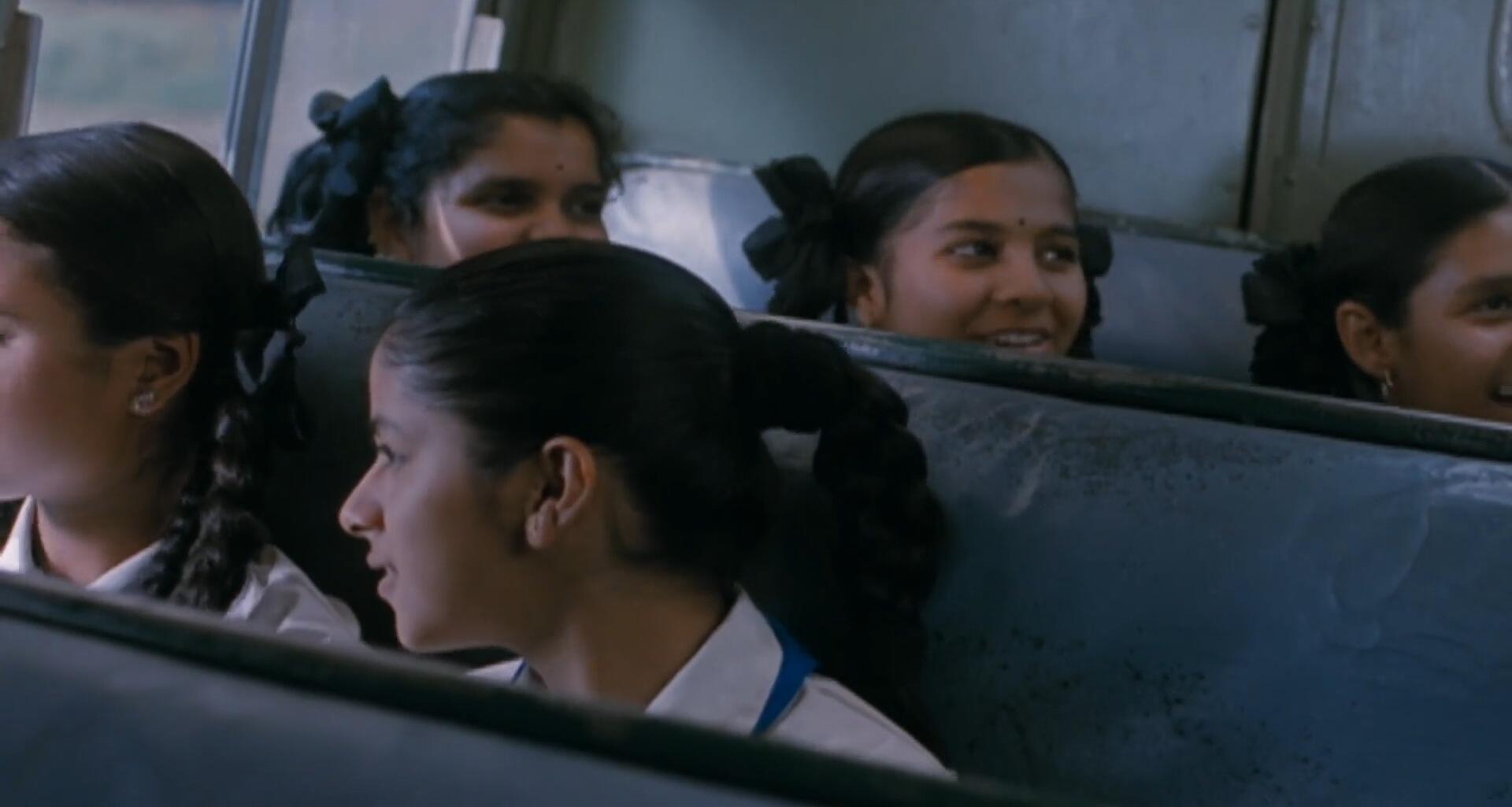 Jast Shahanpana Suchtoy Kahi Poranna