Shikshanachya Aaicha Gho Meme Templates
Shikshanachya Aaicha Gho Marathi Movie released in 2010, Shikshanachya Aaicha Gho comedy movie directed by Mahesh Manjrekar.
Starring Sachin Khedekar, Bharat Jadhav, Saksham Kulkarni, Gauri Vaidya, Siddharth Jadhav, and Kranti Redkar.
A young lad named, Shrinivas, possesses an extraordinary talent for the cricket game, but his stereotypical father, Madhukar, believes that a child's intellect is only reflected in their mark sheet. This conflict deteriorates their relationship up to the point at which, Madhukar does something to Shrinivas that will make him regret it afterward!
This movie was later remade in Tamil & Telugu as Dhoni, in Bengali as "Chalo Paltai" and in Punjabi as Son of Manjeet Singh.
You can watch Shikshanachya Aaicha Gho Movie Online on Prime video or Zee5 anytime!
Here are Shikshanachya Aaicha Gho Meme Templates And Movie Dialogues :
Bharat Jadhav as Madhukar Rane
Hey Paishewalyanche Chochale Ahet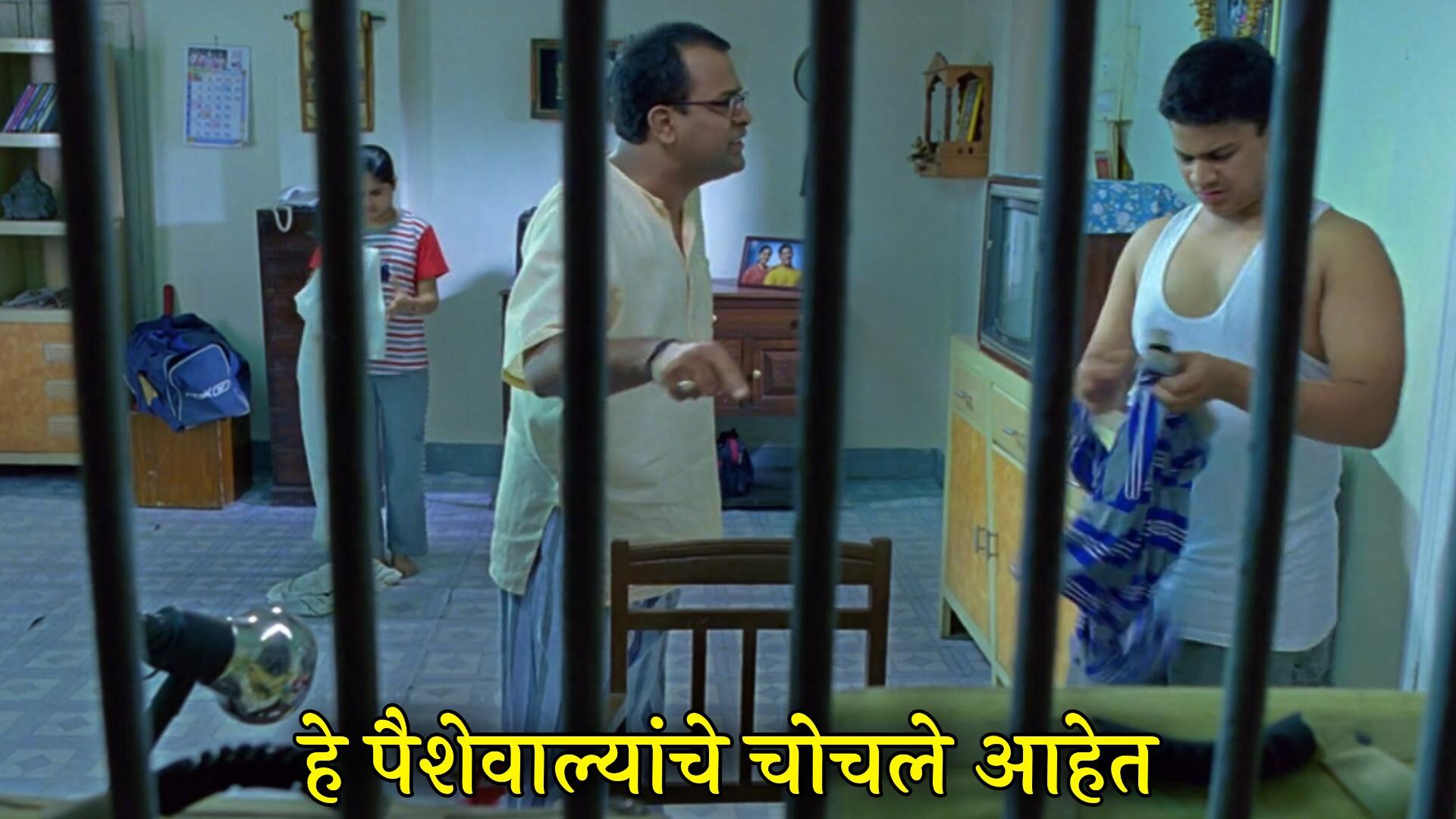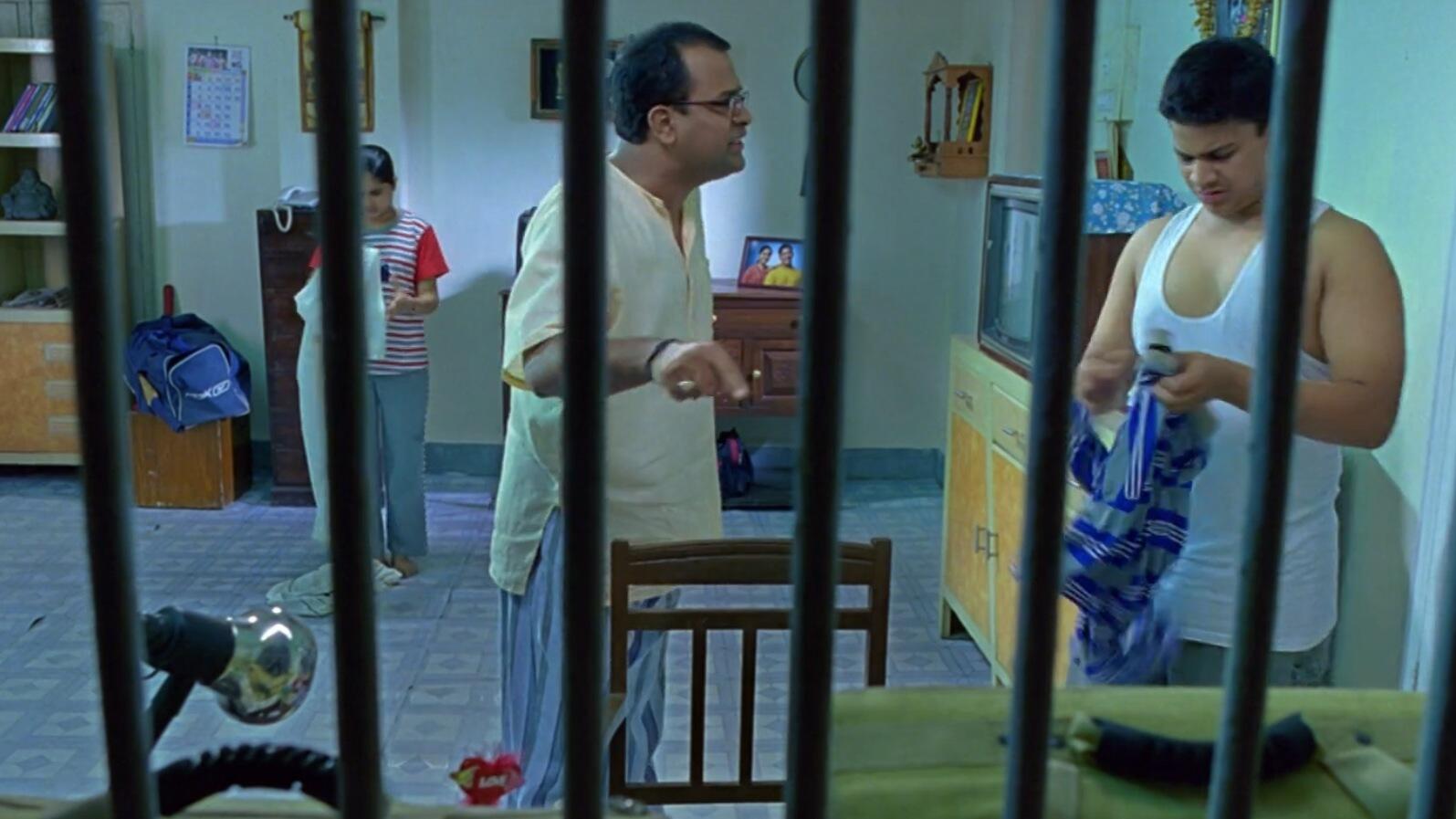 Thodi Paishanchi Garaj Hoti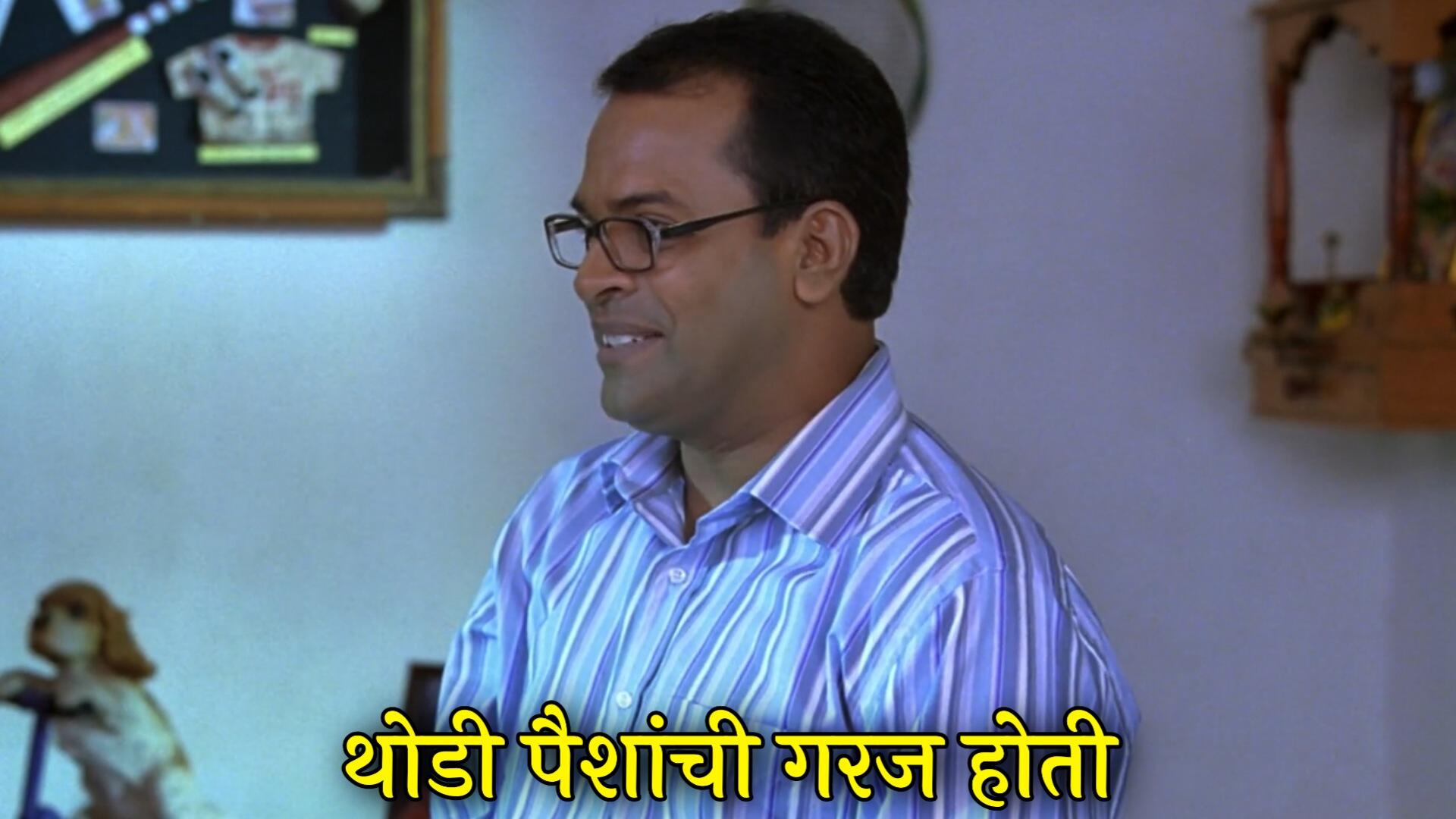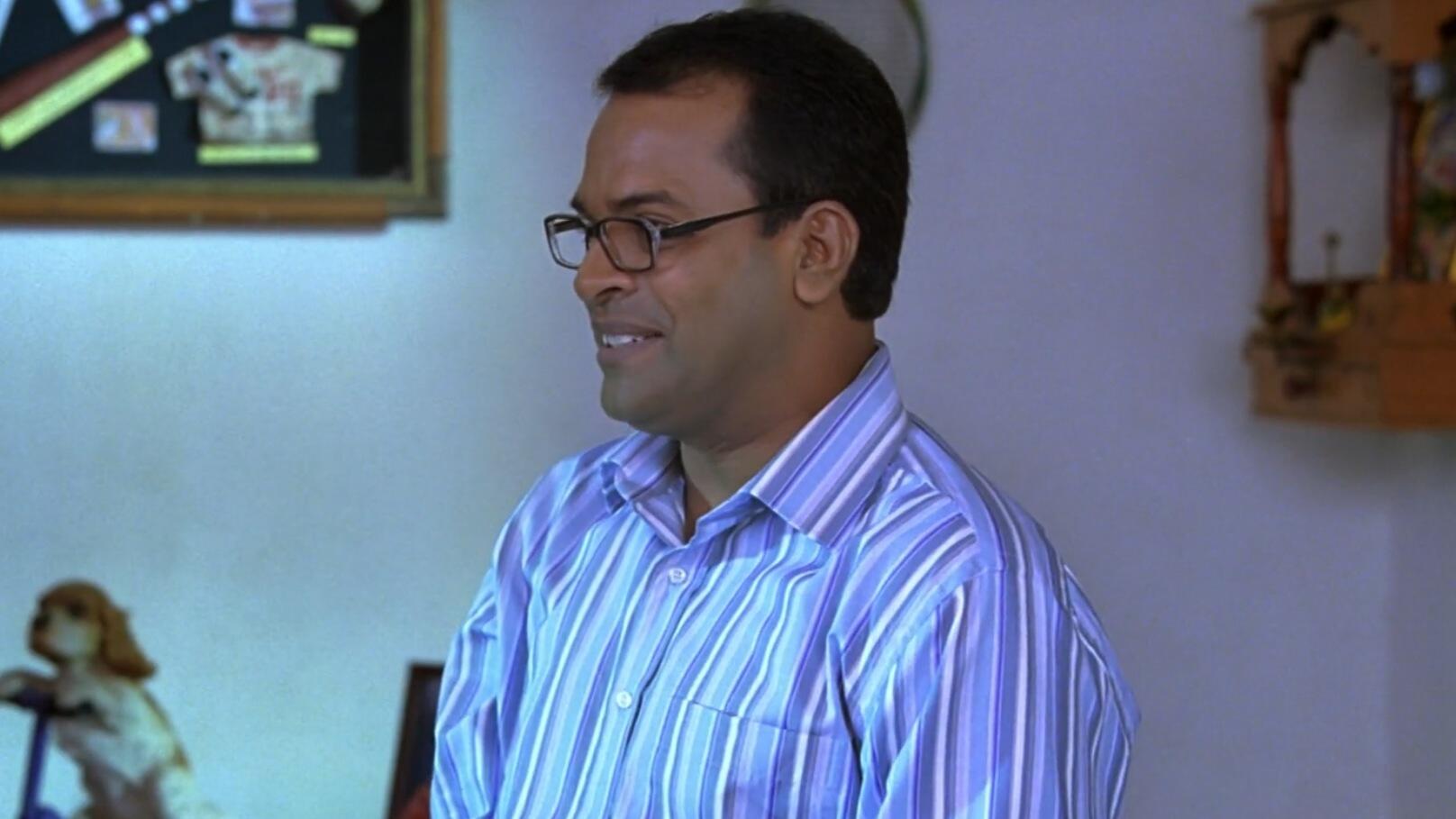 Purush Ho Purush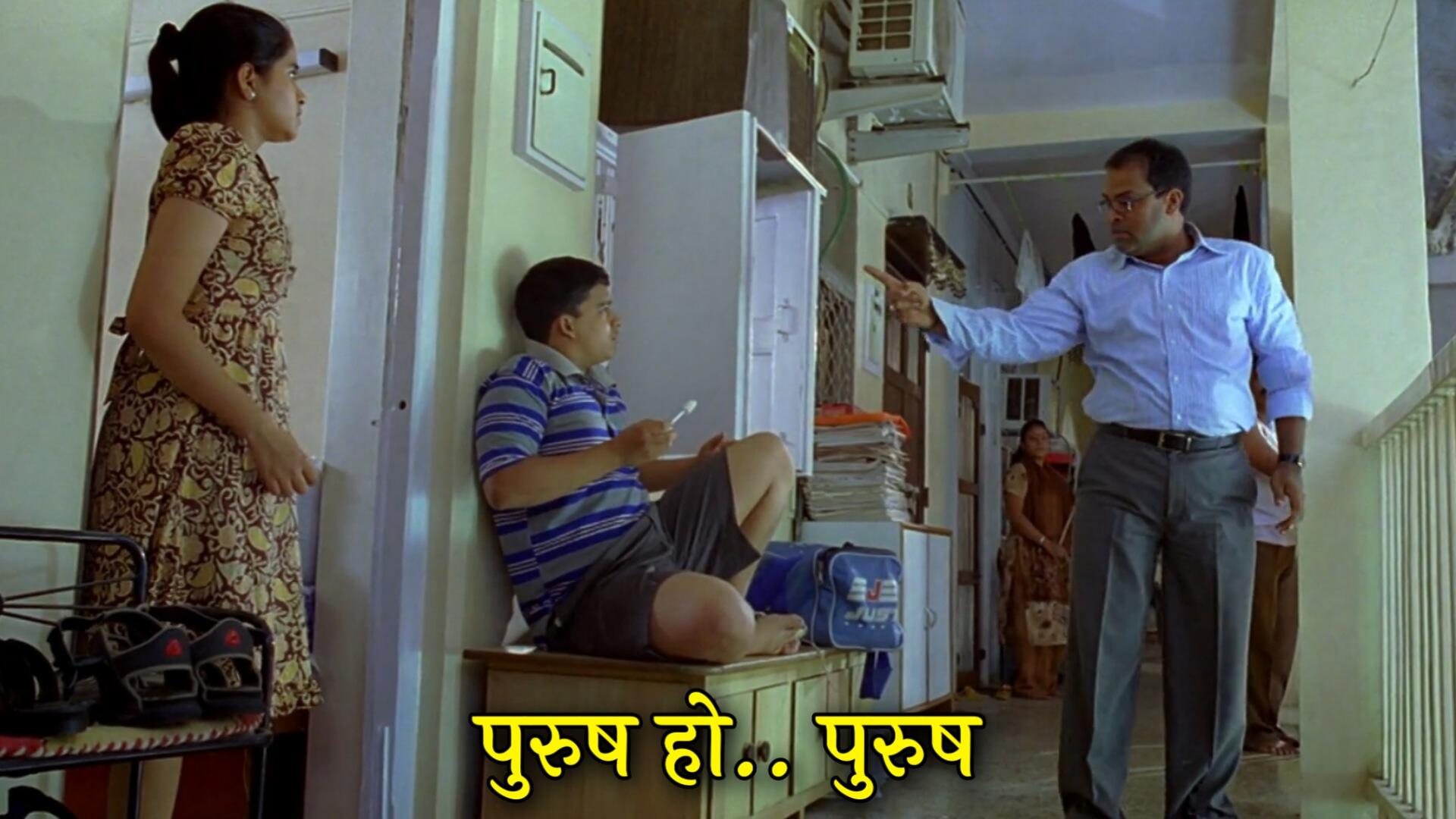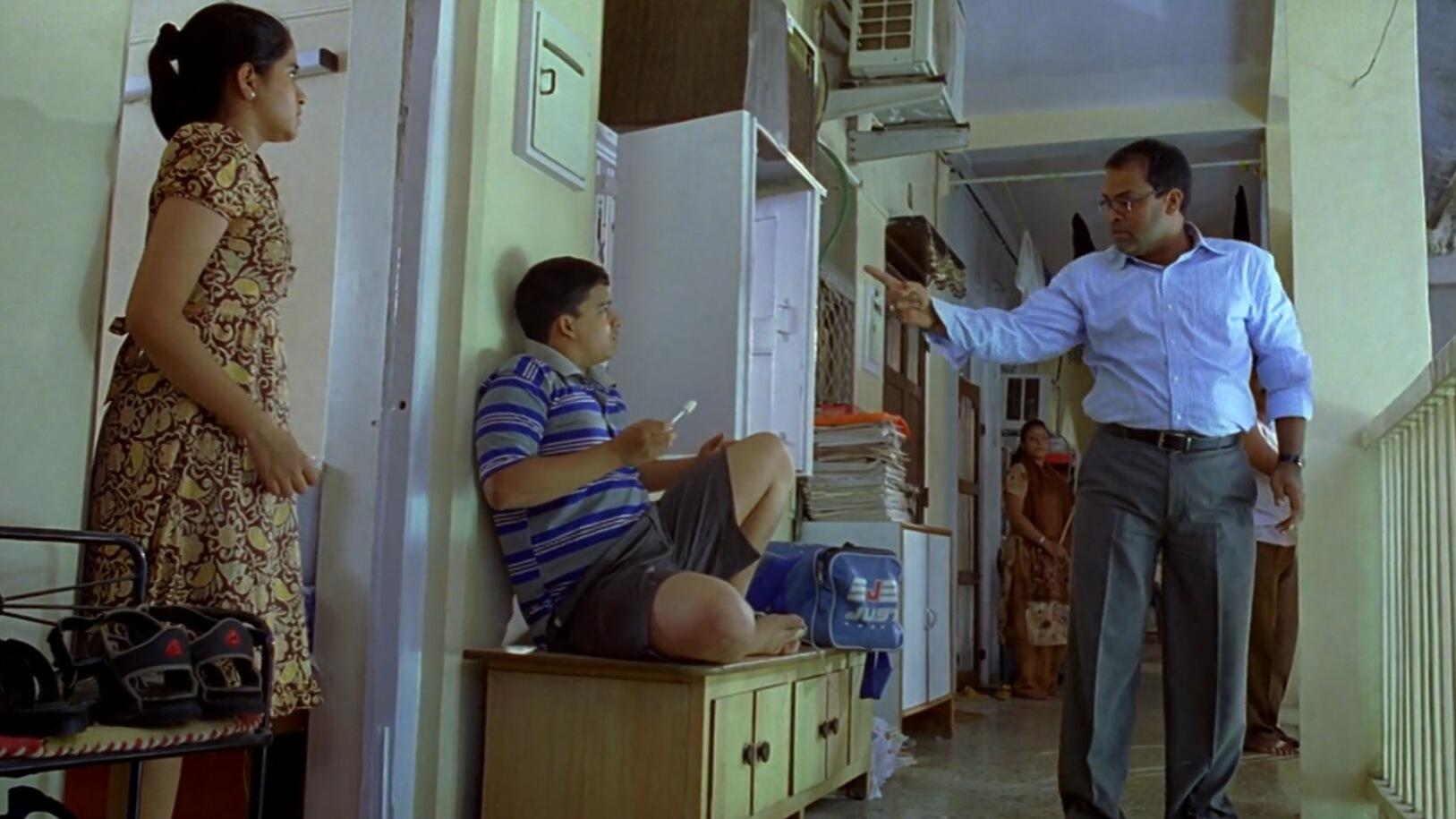 Mahitiye Tumchyakade Chikkar Paise Ahet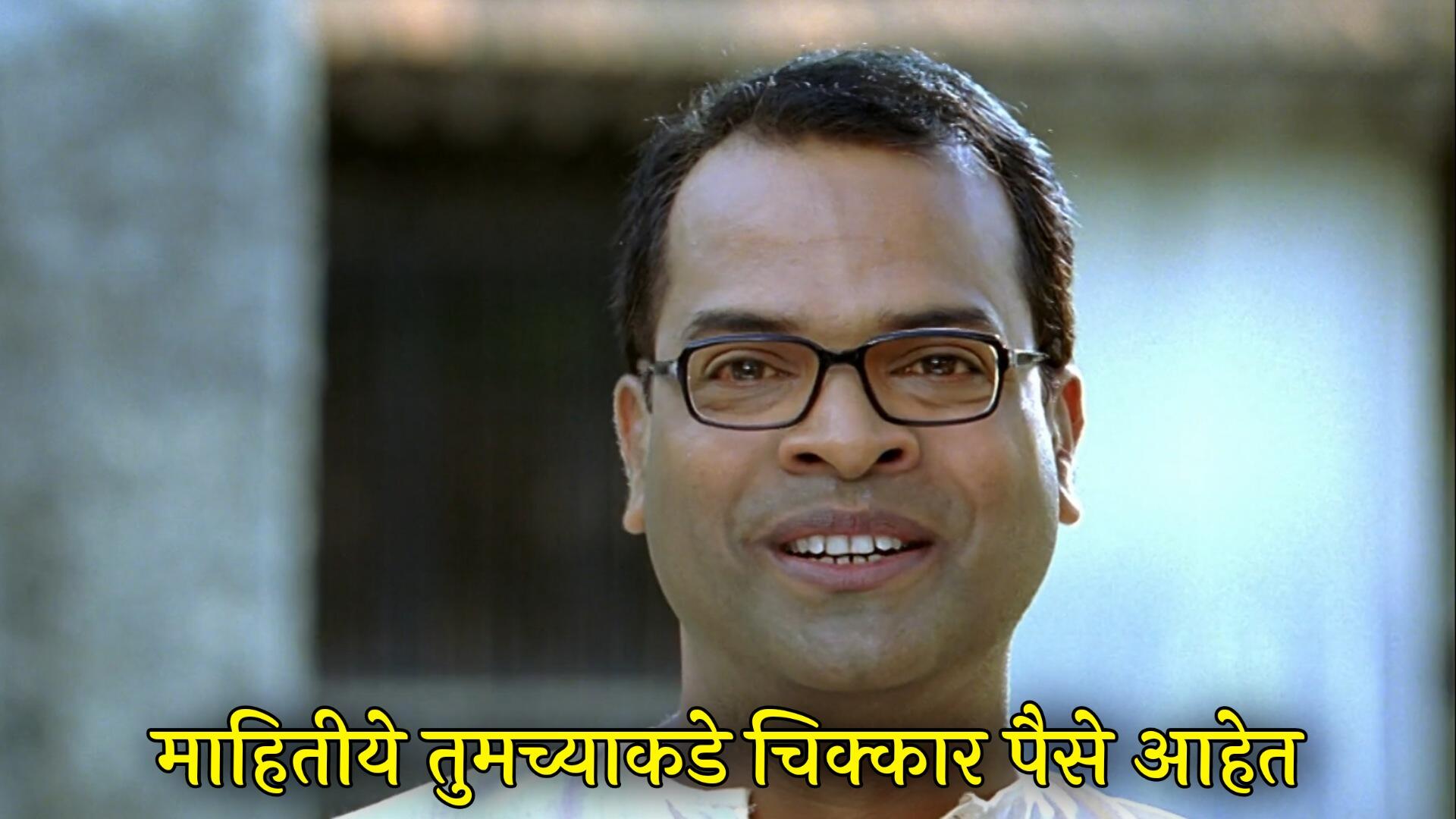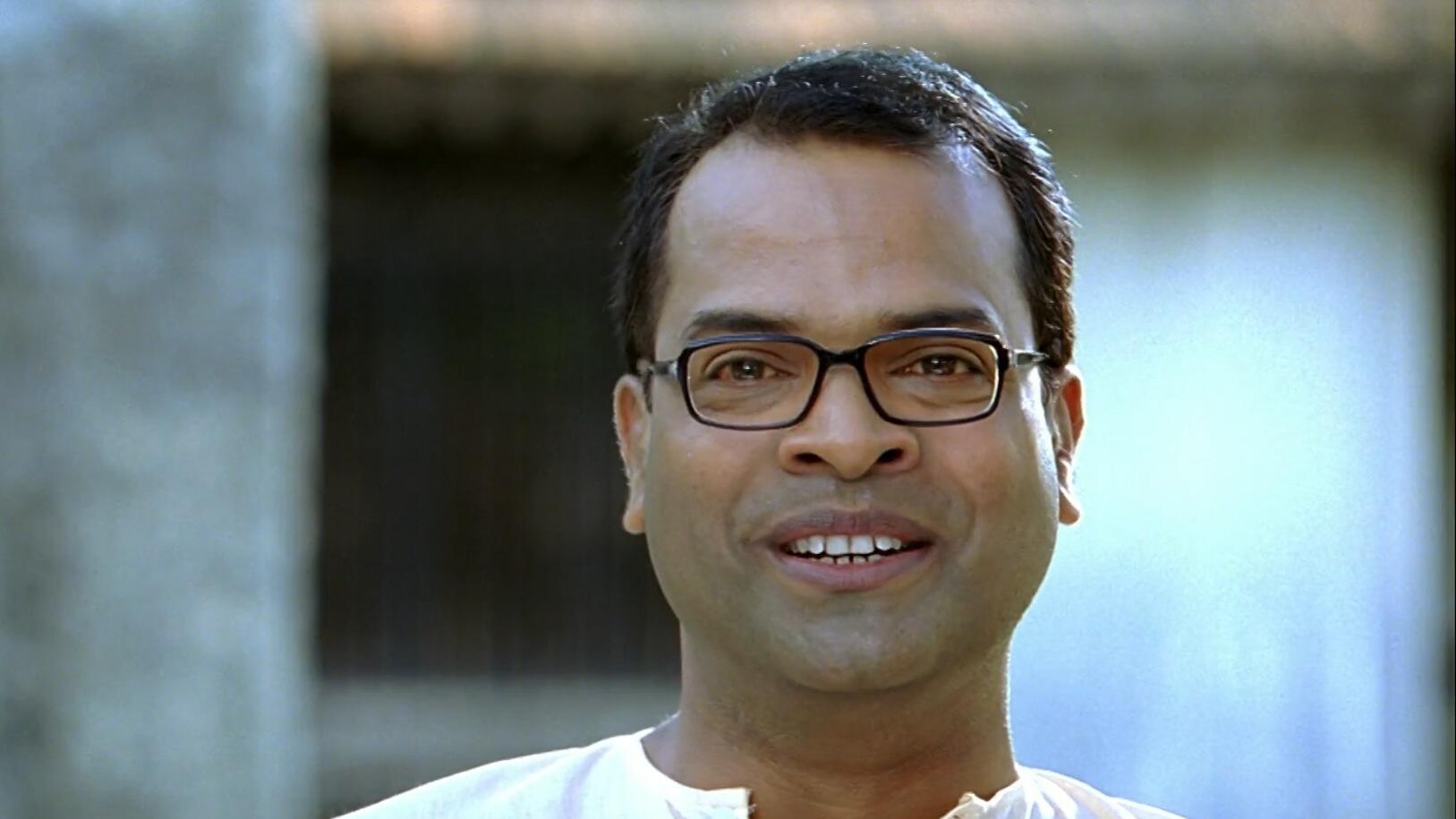 Ha Kay Chavatpana Lavlay Tumhi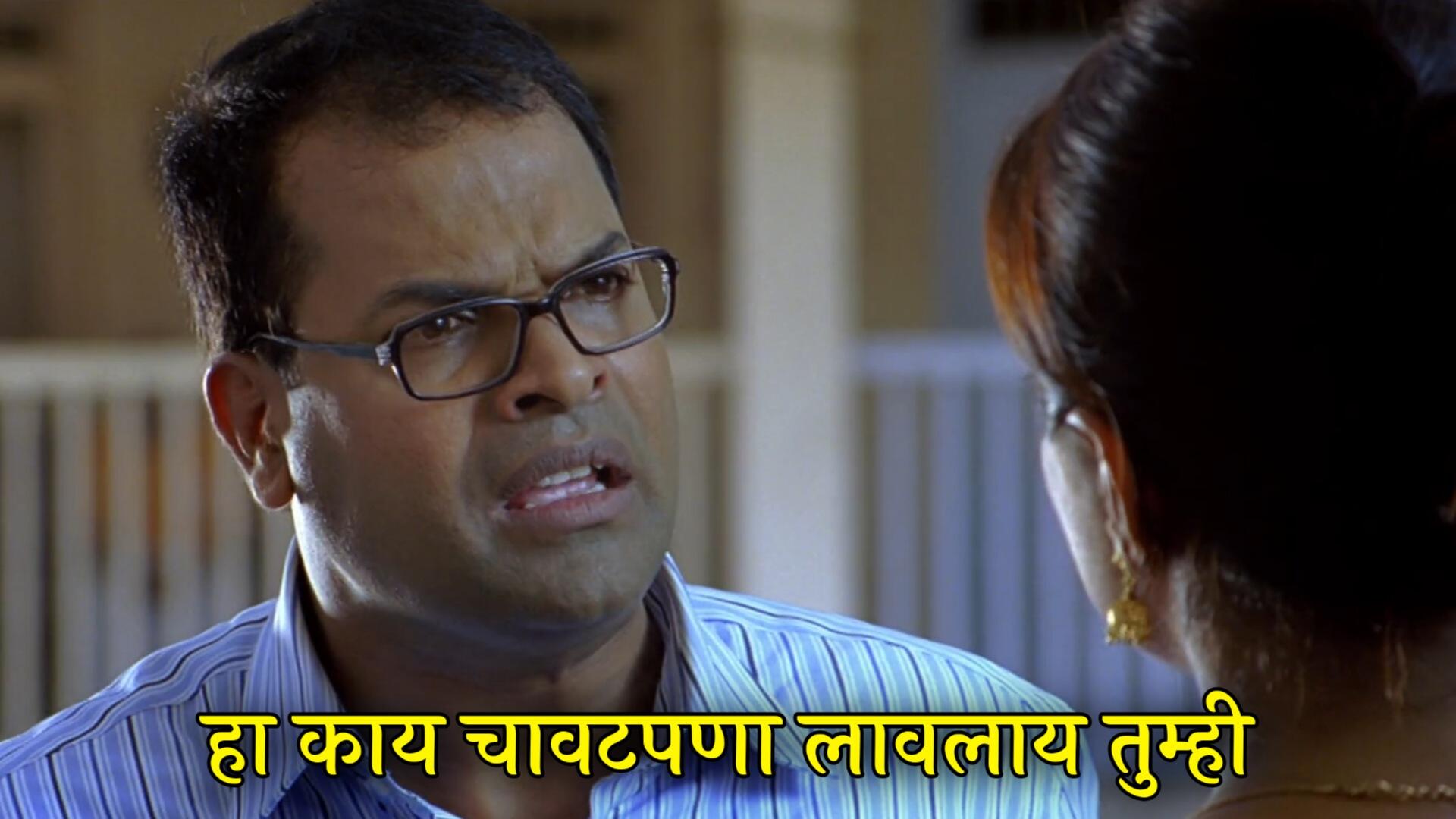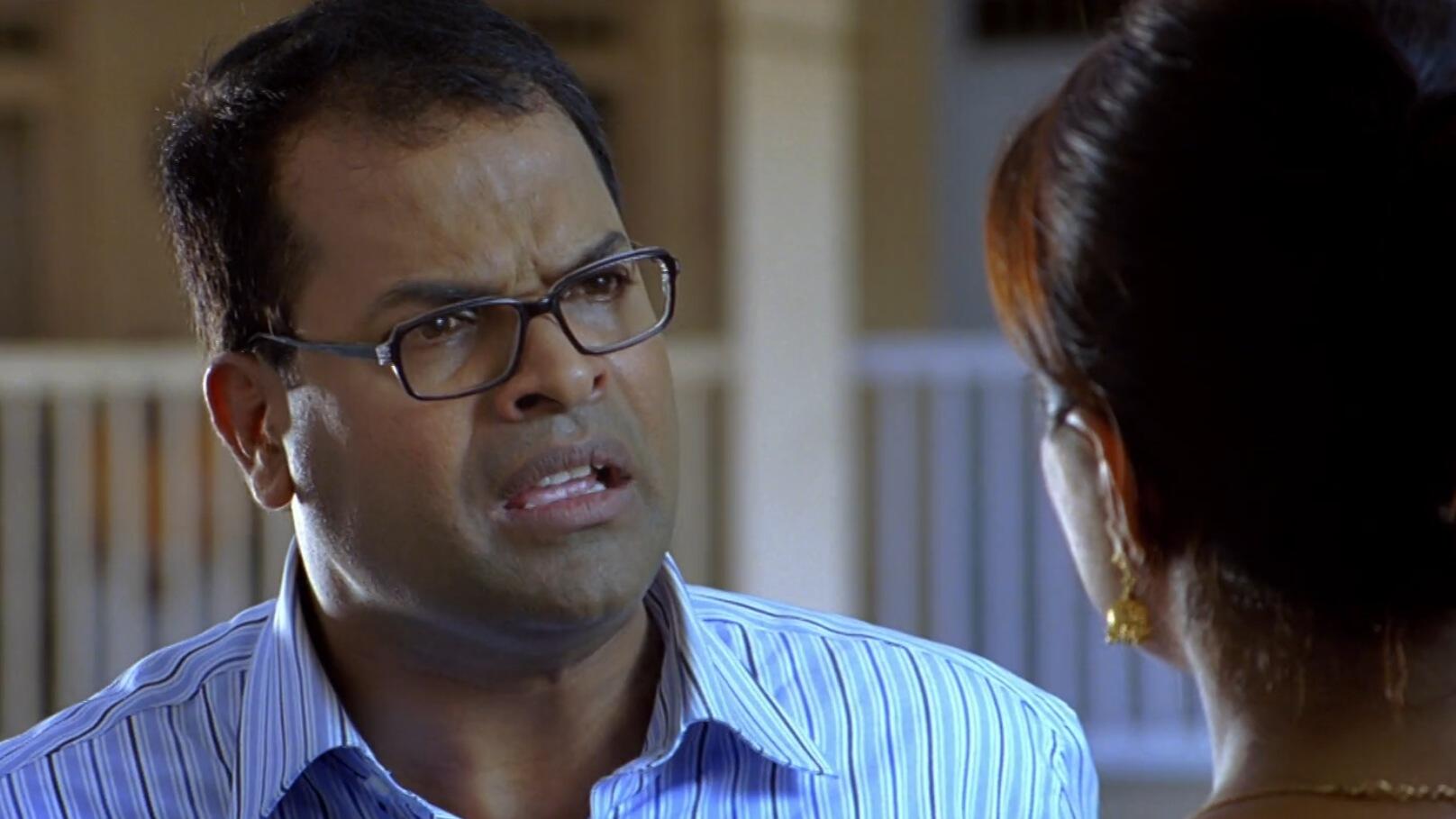 Punha Amchyashi Javlik Sadhnyacha Praytna Karu Naka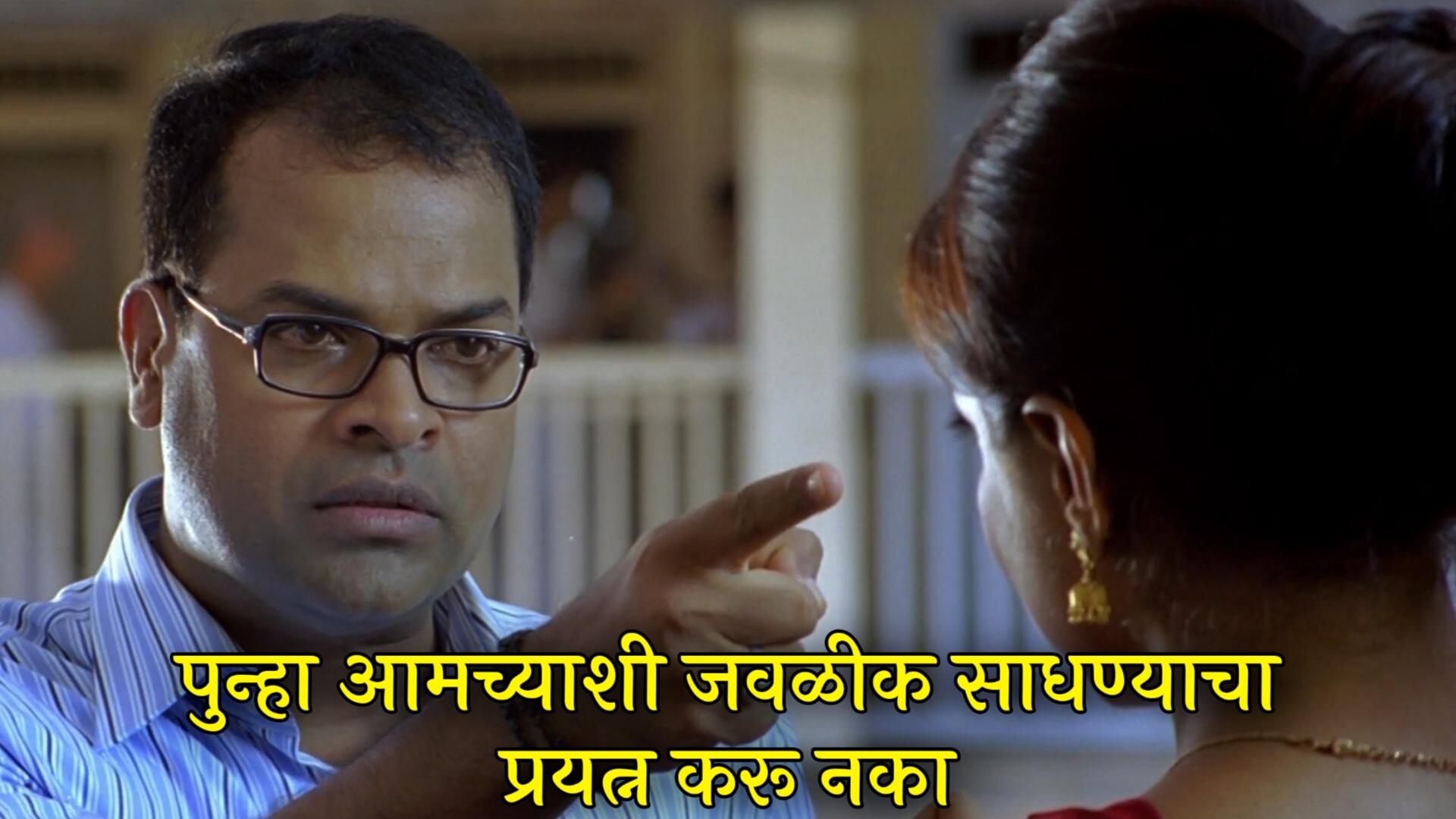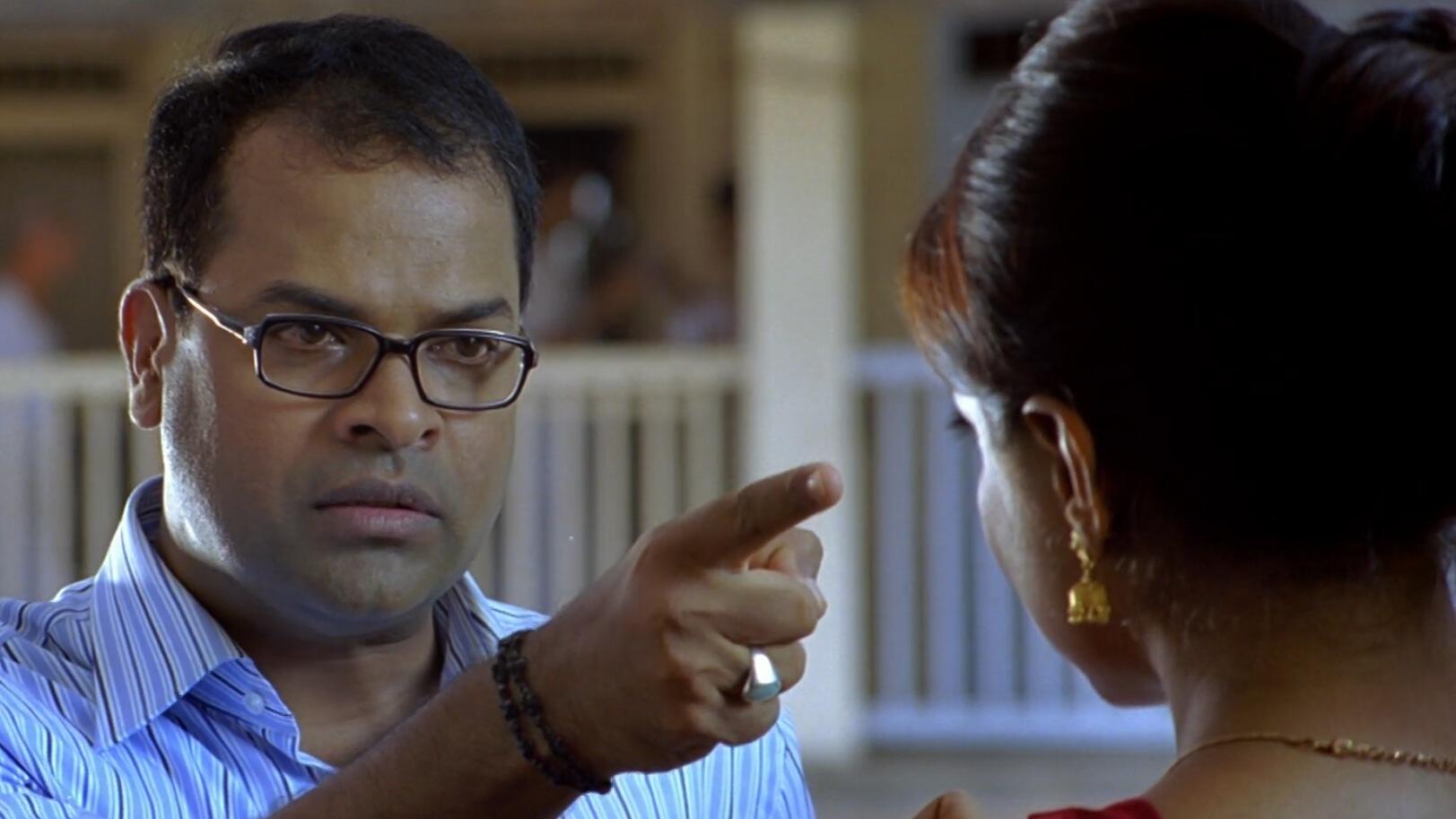 To Uthato Kadhi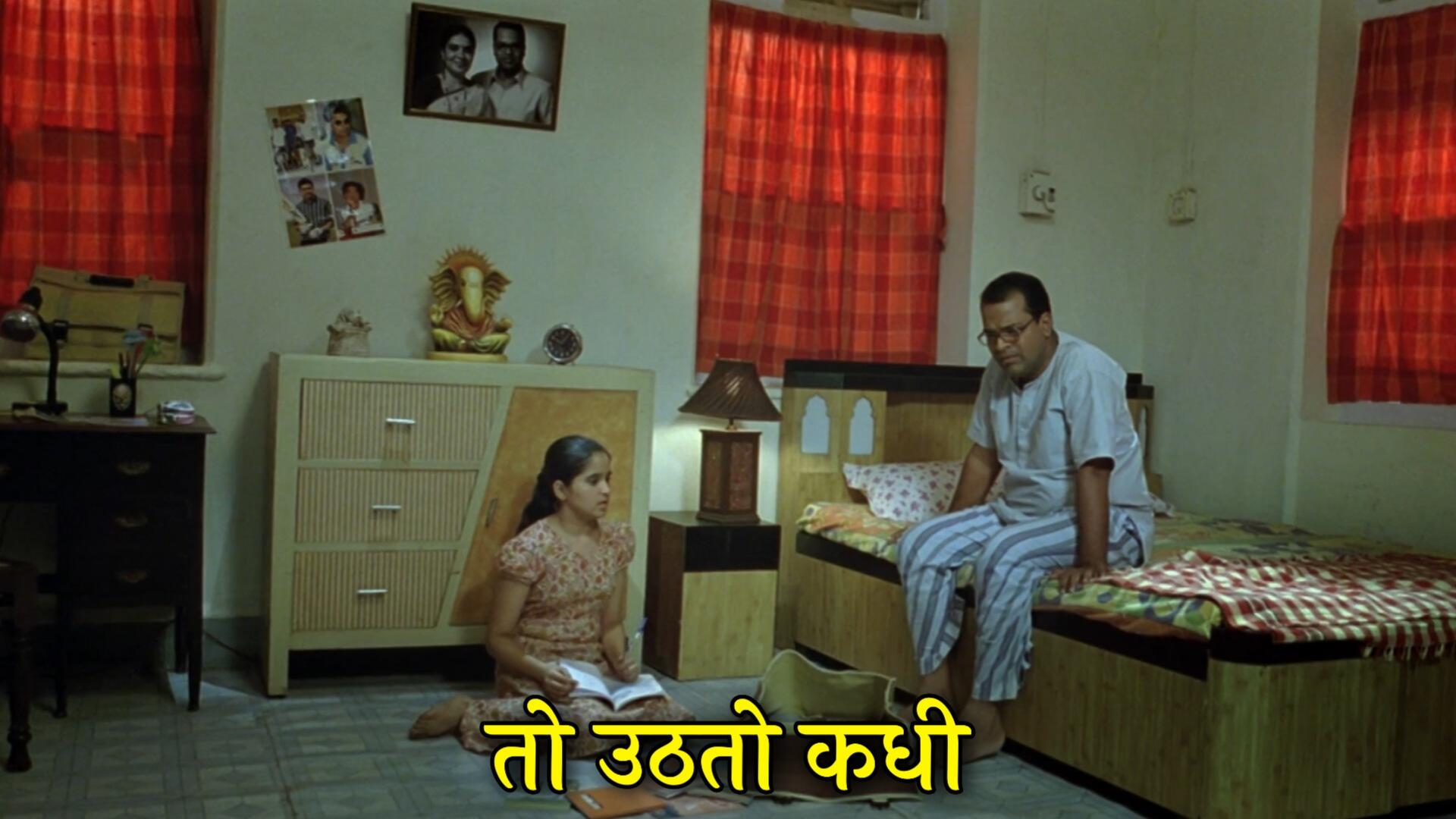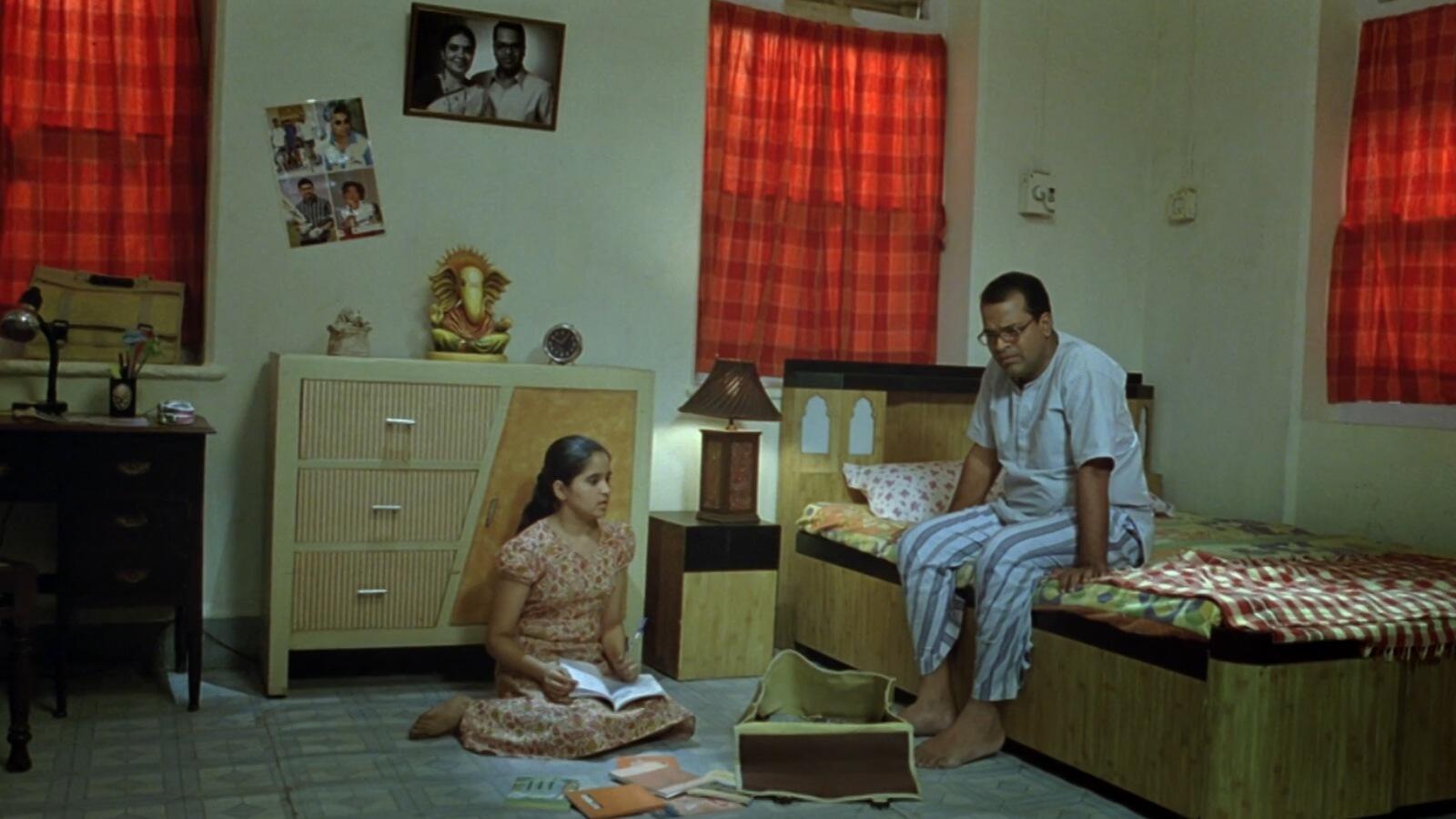 Hey Samjun Ghe Na Ya Bapala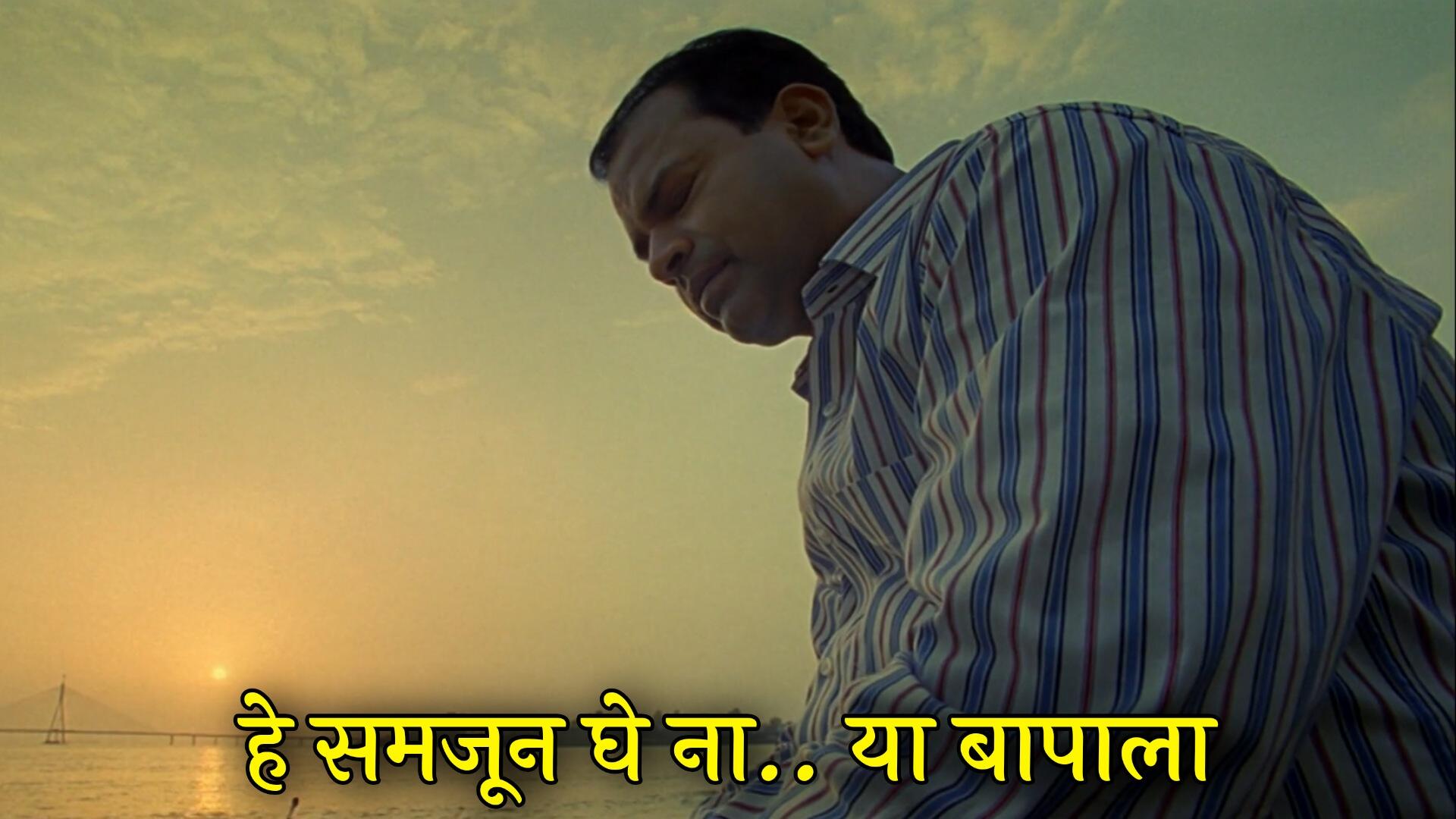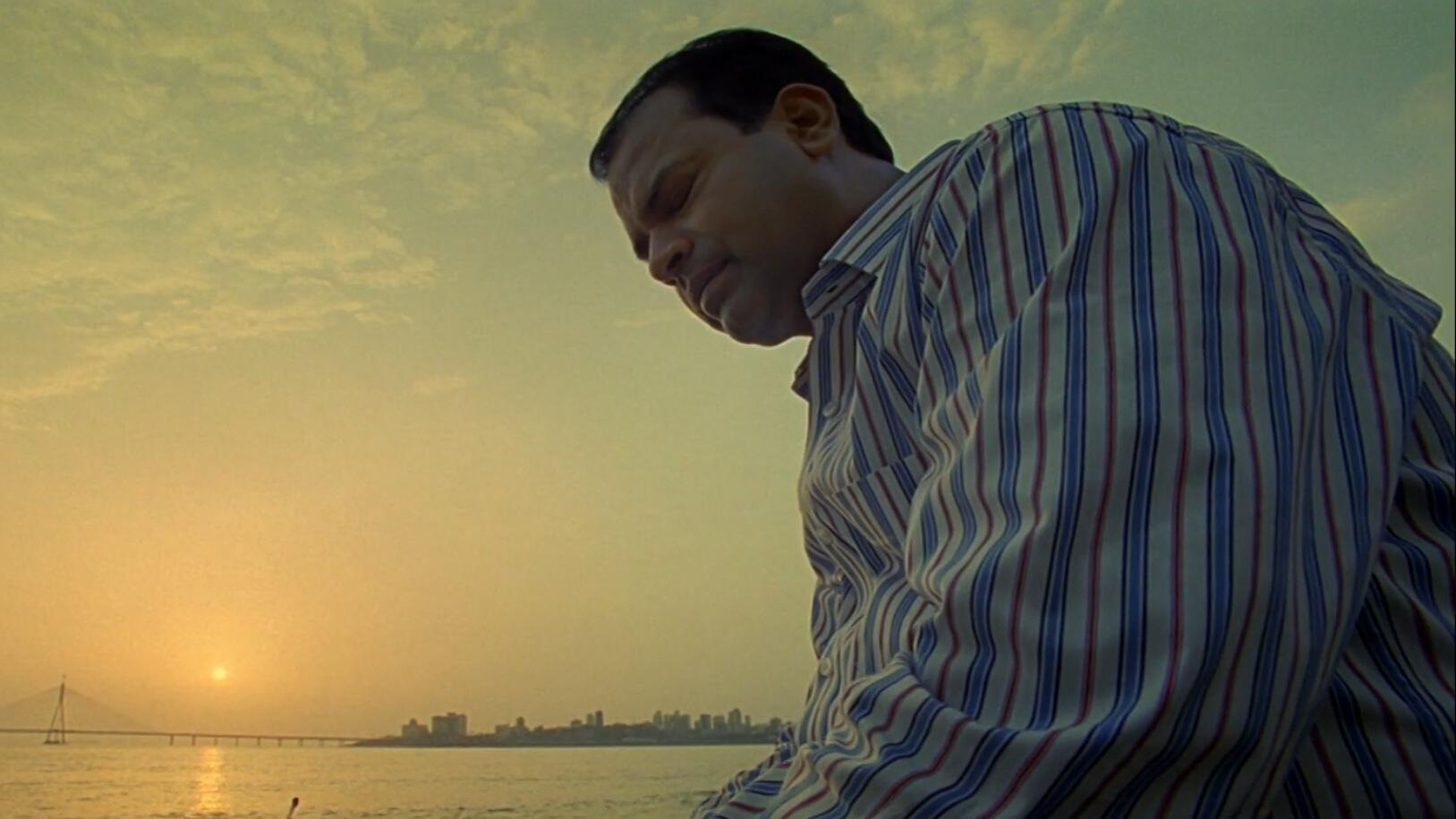 Veda Mhantayat Mala Veda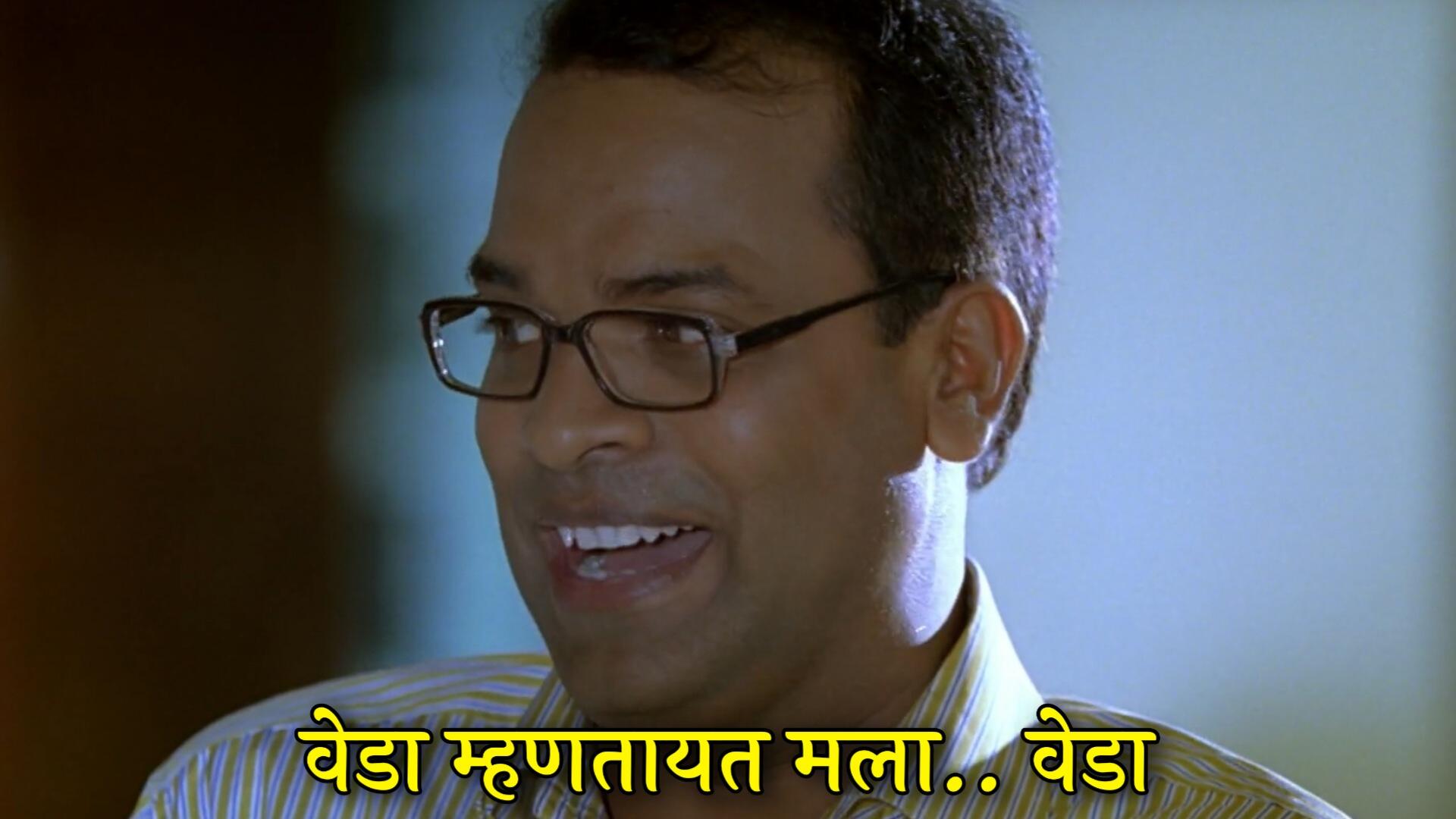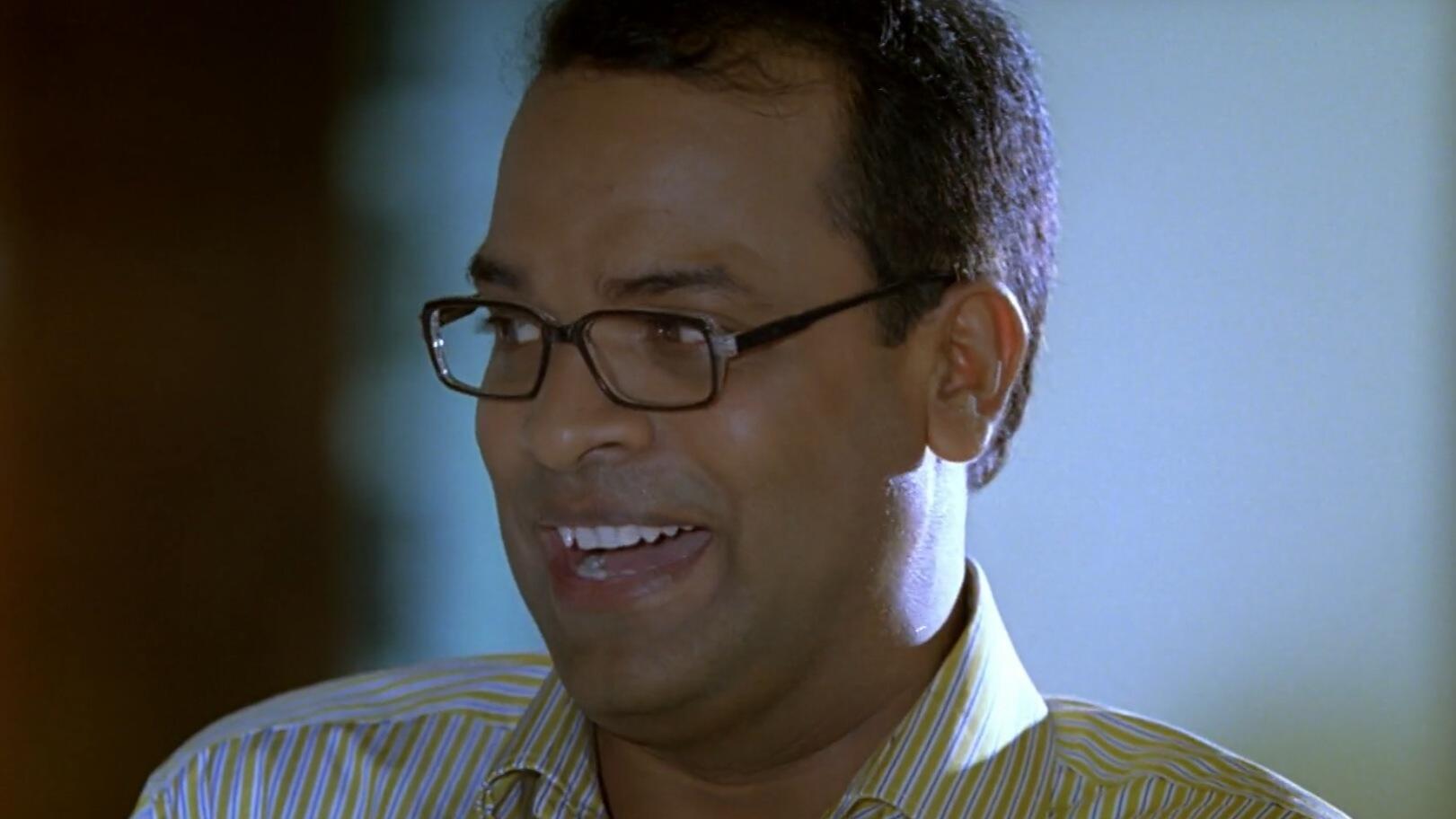 Dushakalat Terava Mahina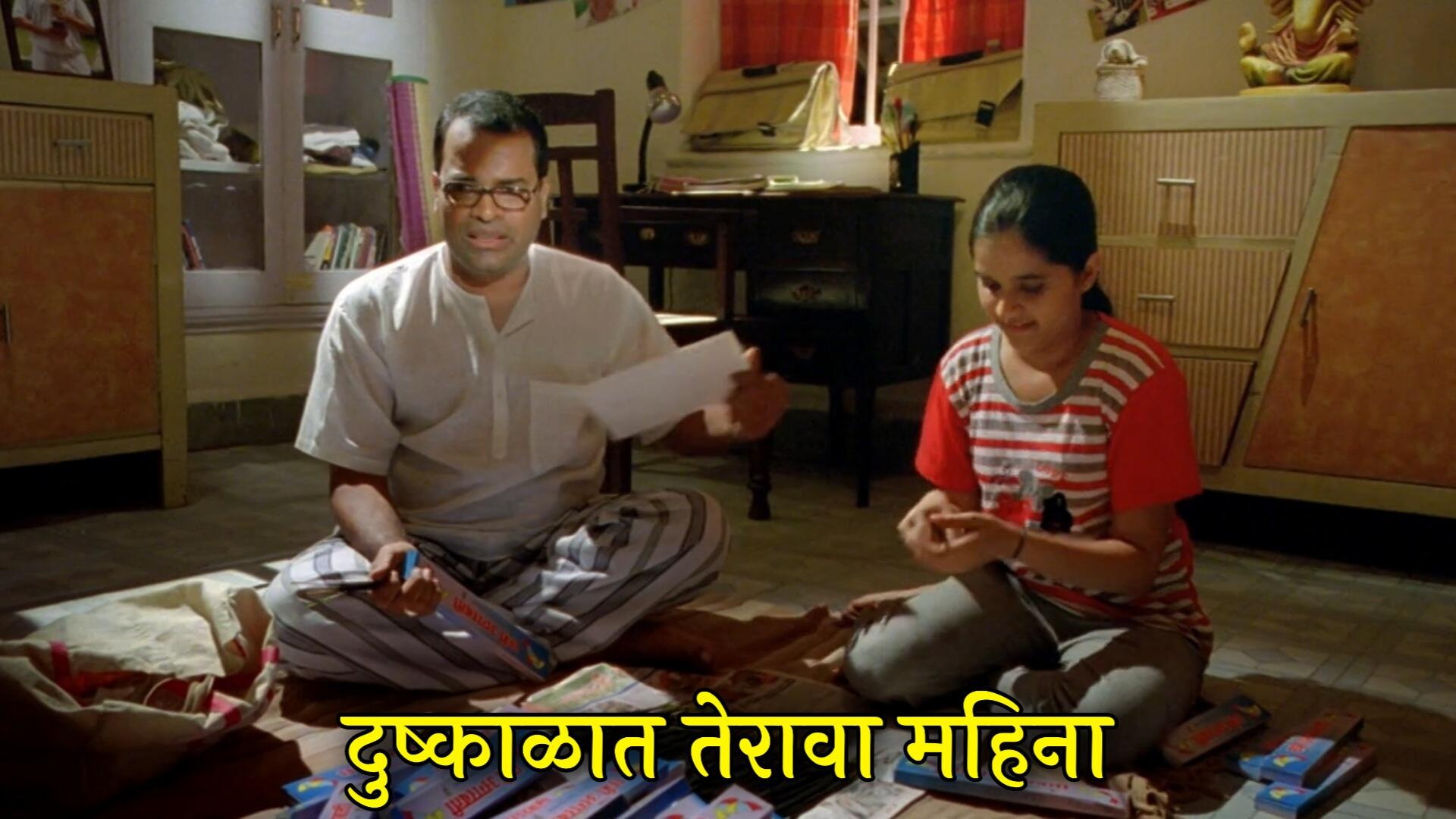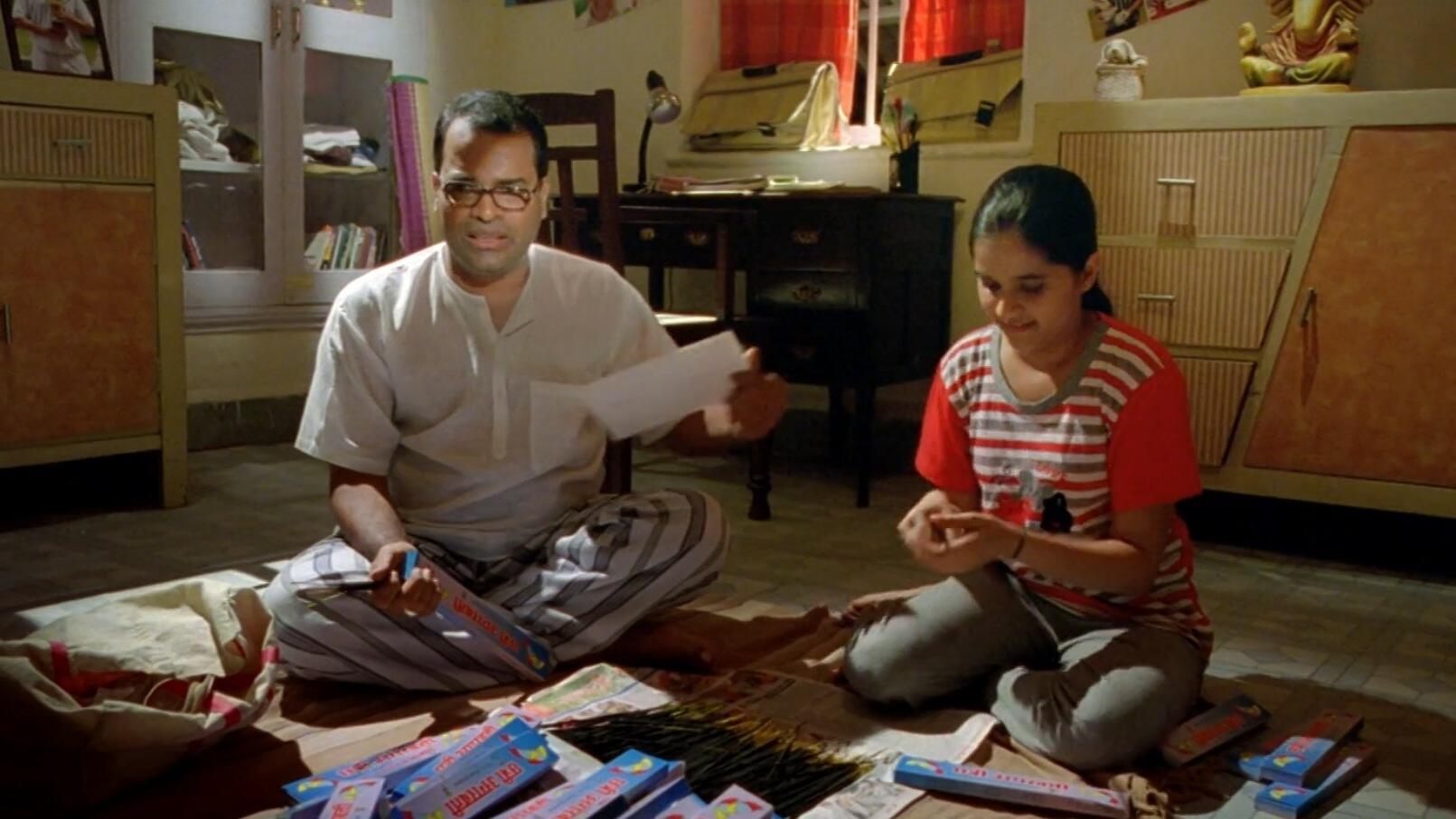 Are Shikshanachya Aaicha Gho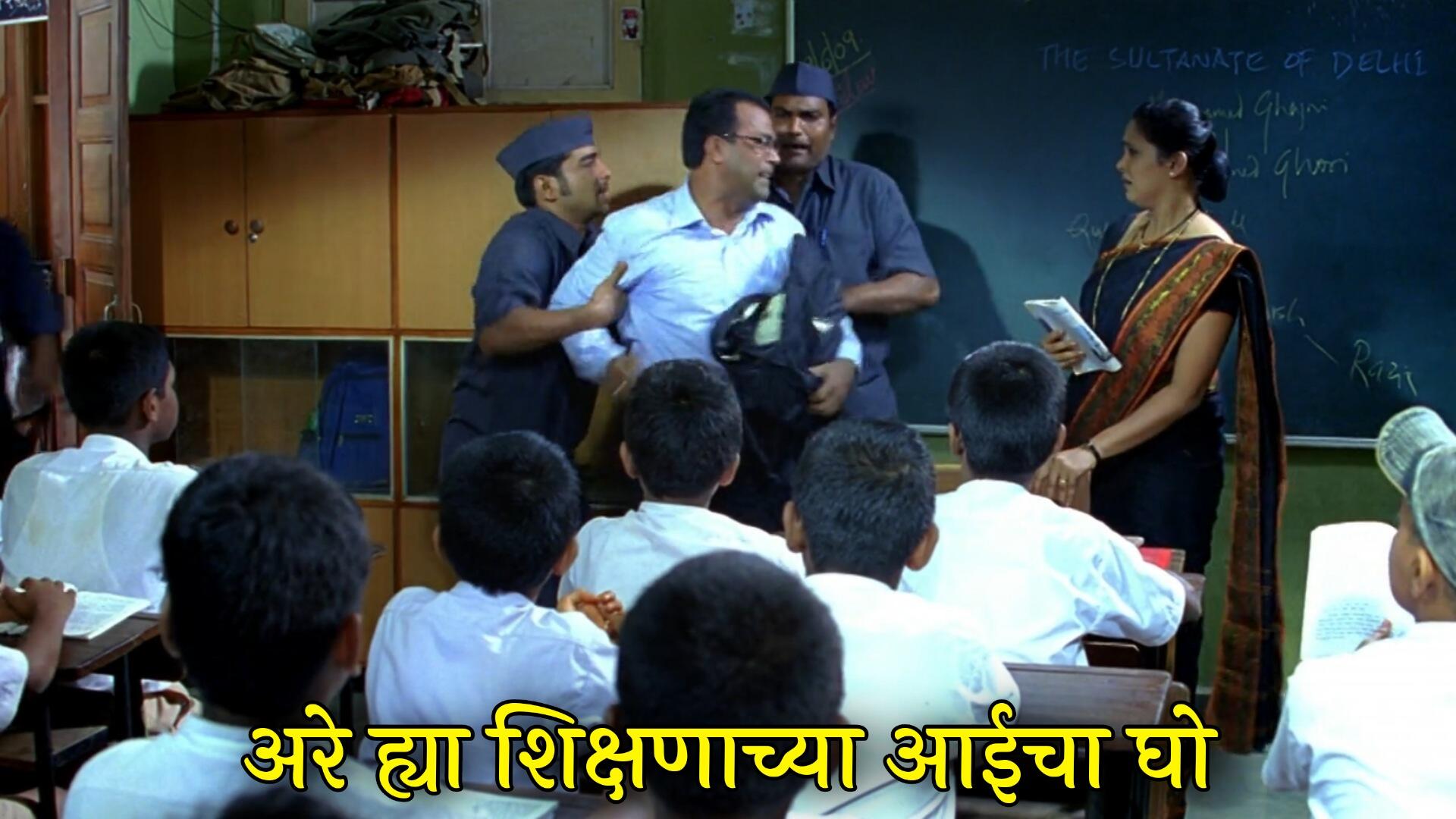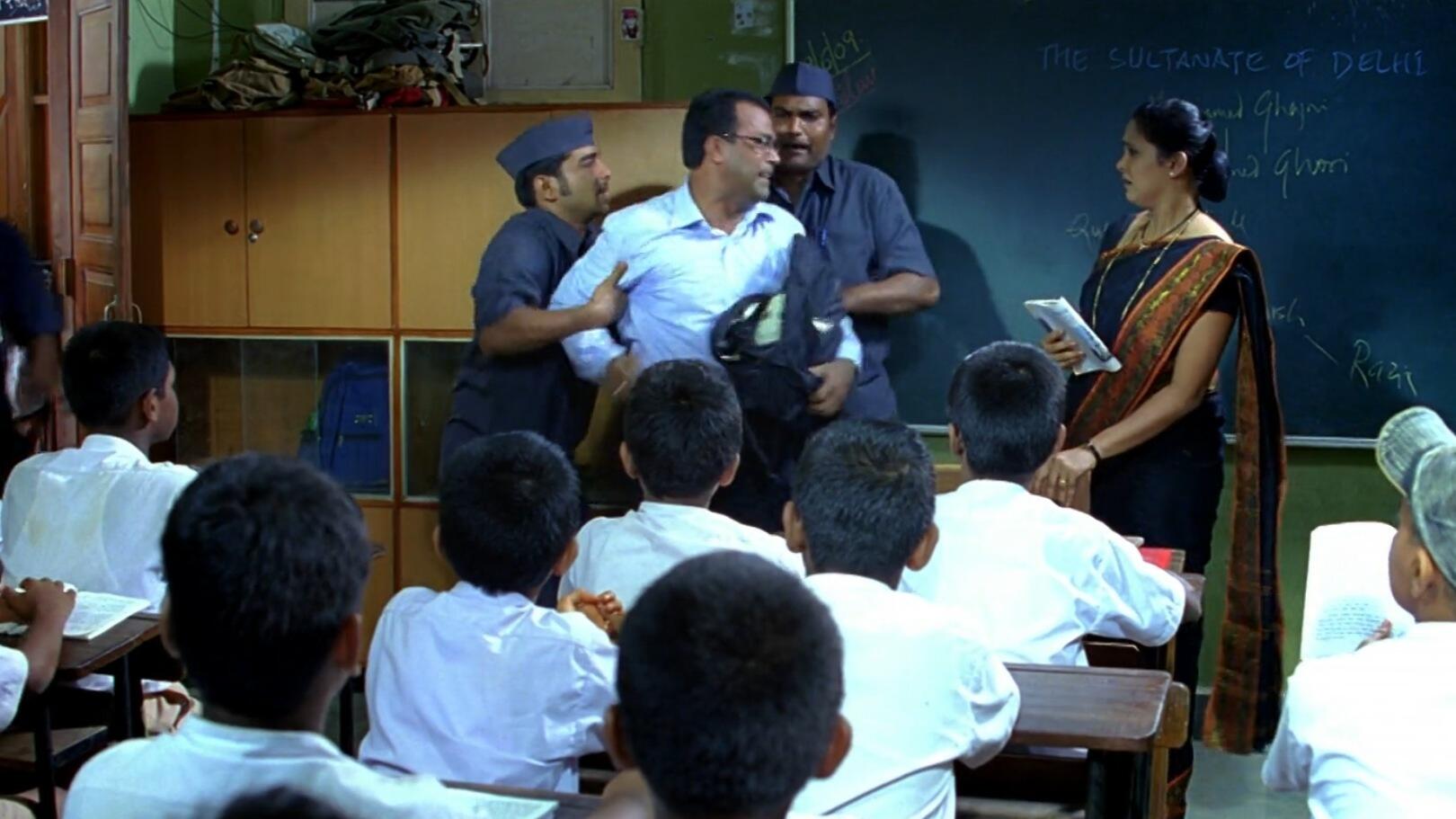 Bajar Mandlay Tumhi Bajar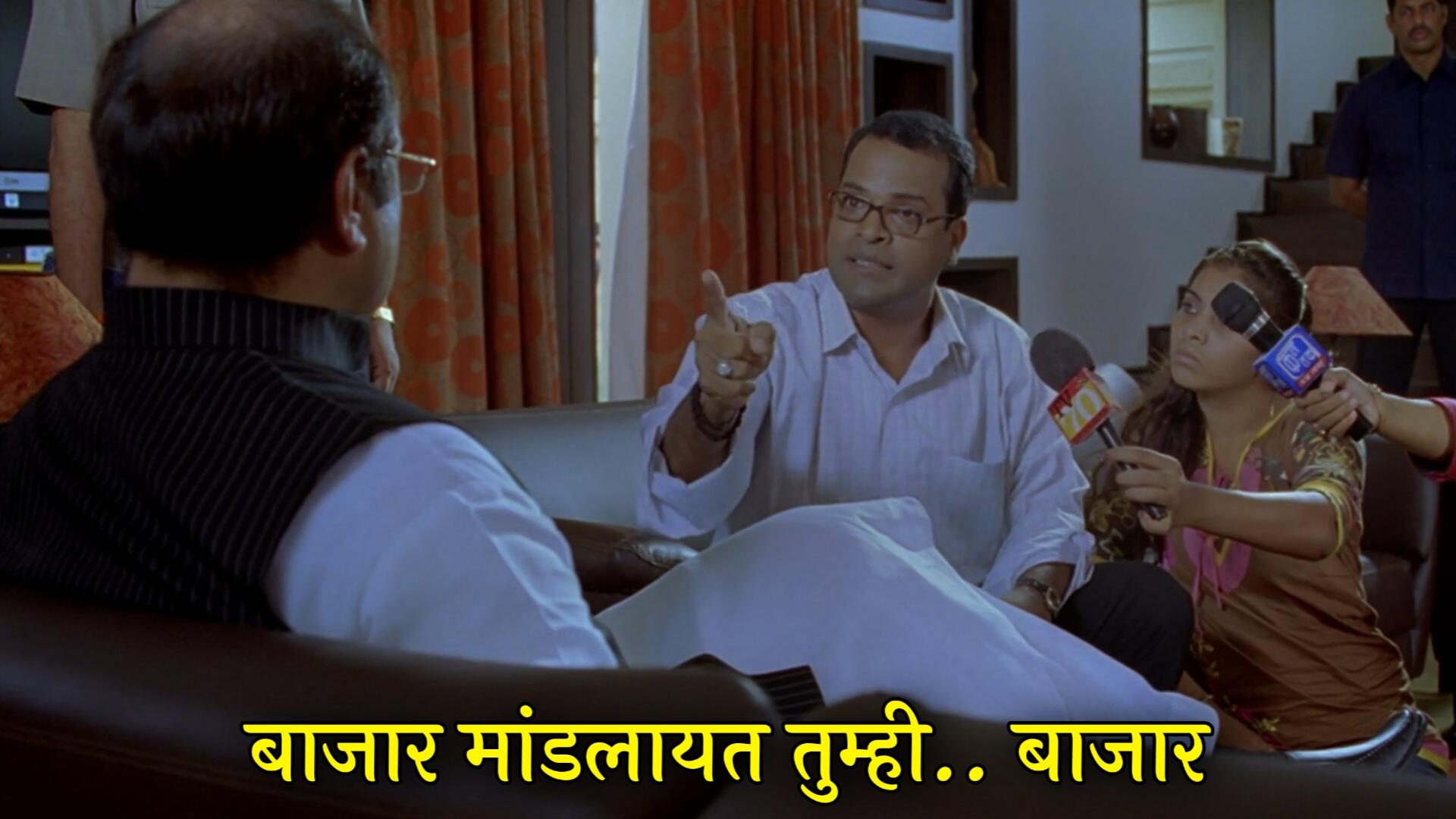 Todge Ahet Ho Iccha Konala Ahe Shodhnyachi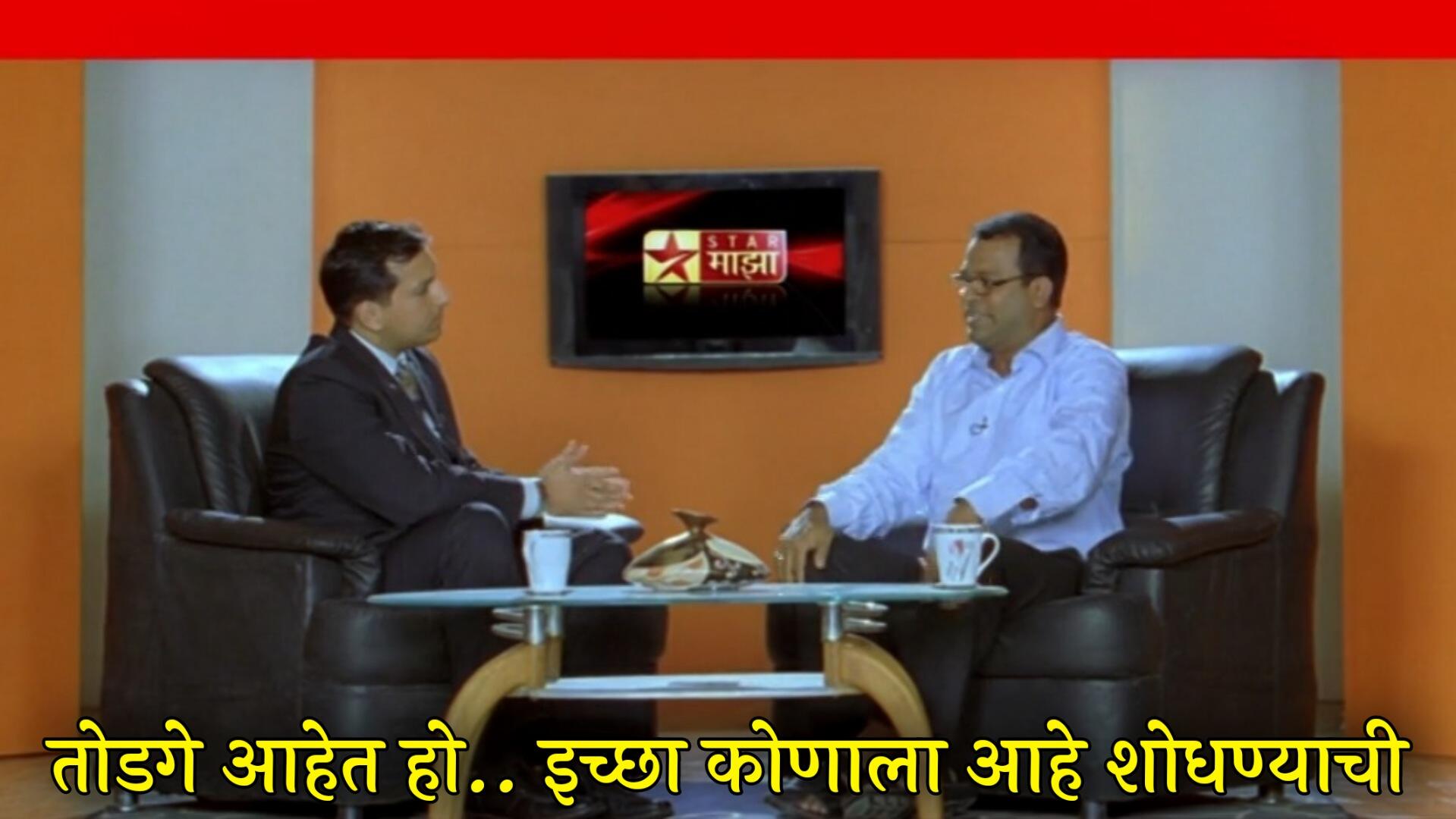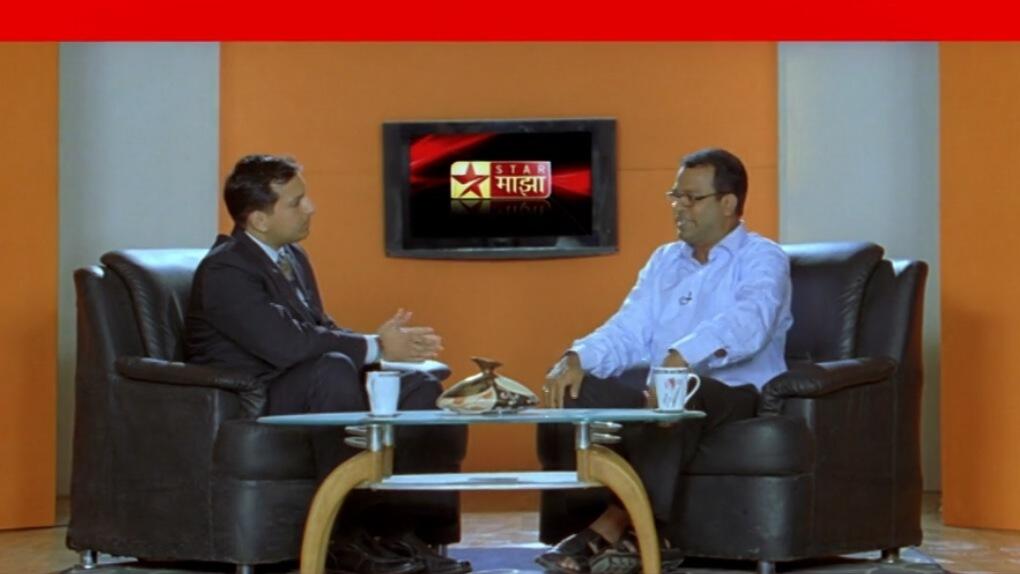 Siddarth Jadhav as Ebrahim Bhai 
Tuza Mass Khaun Hada Pan Khain Me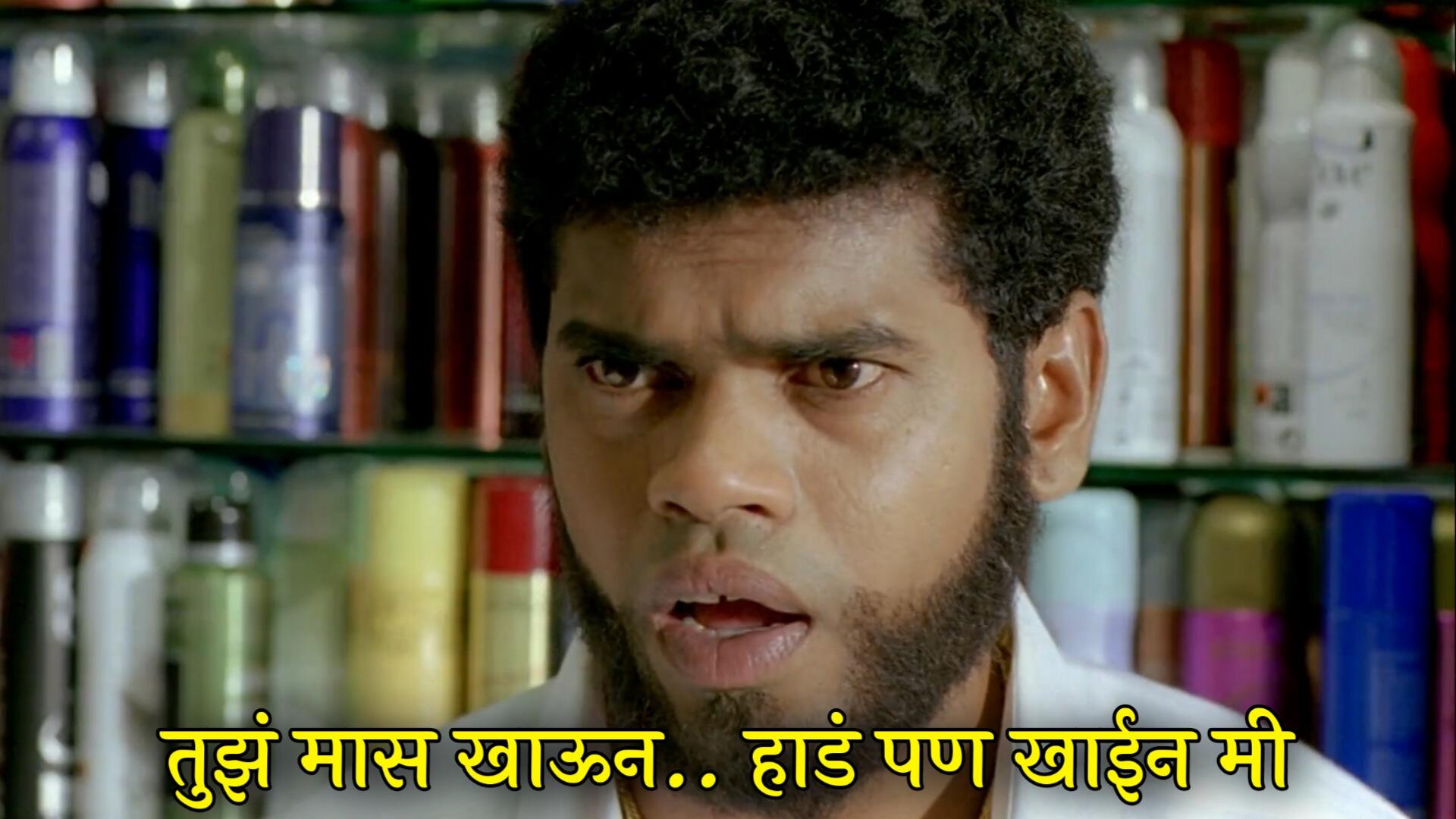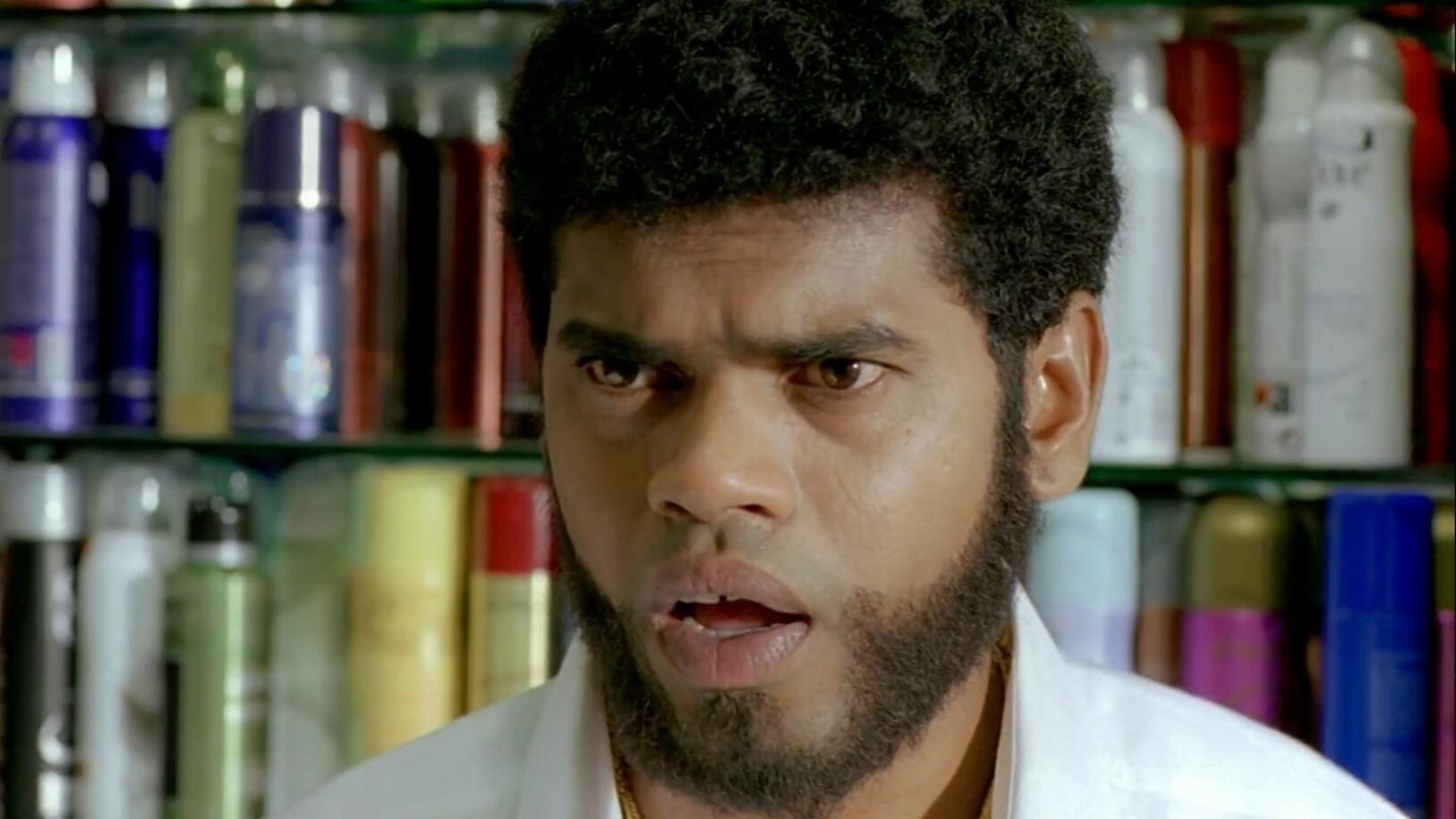 Tula Me Kay Veda Vatlo Ka Re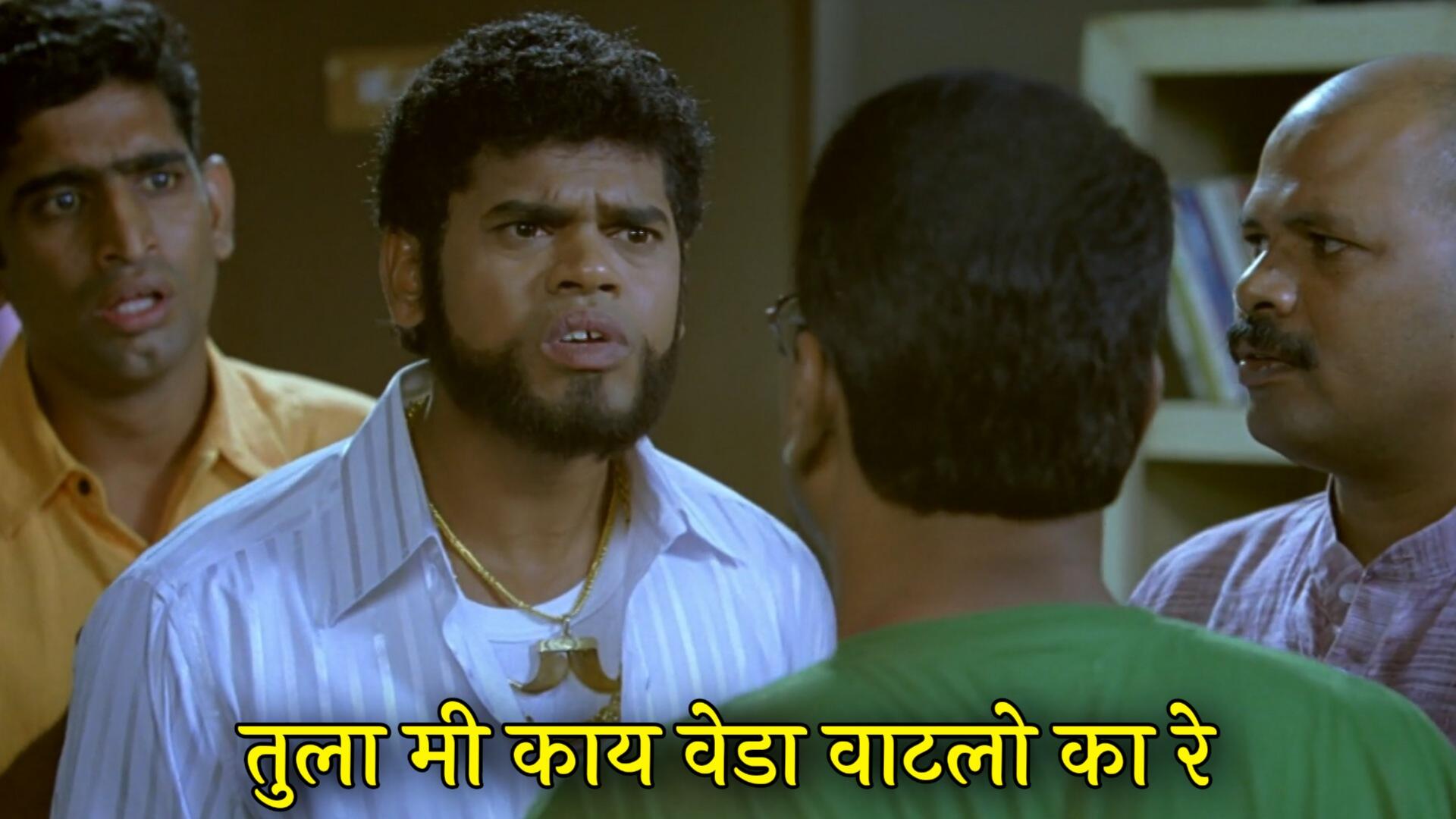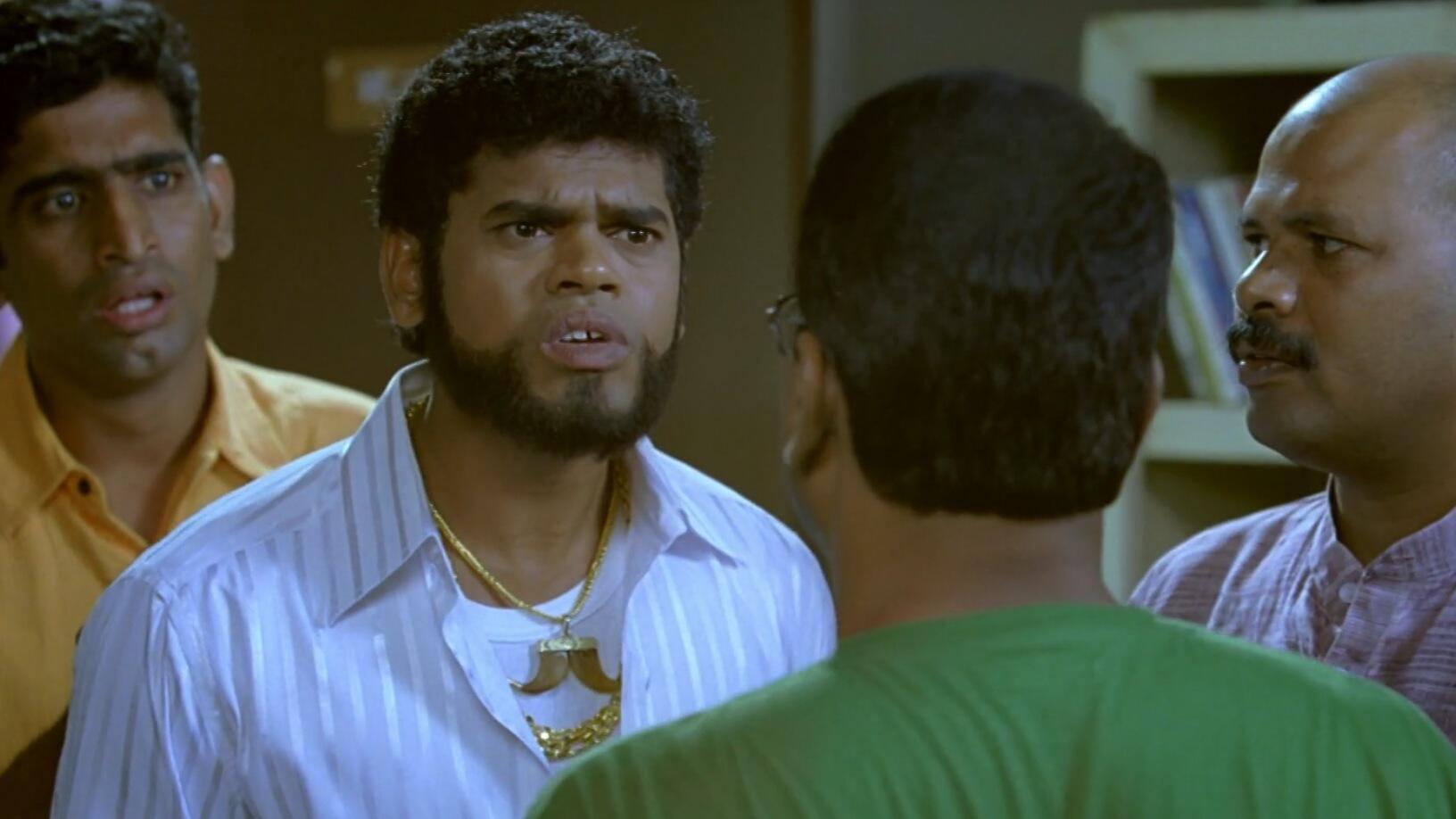 Ithe Sagle Nakha Ka Khatayat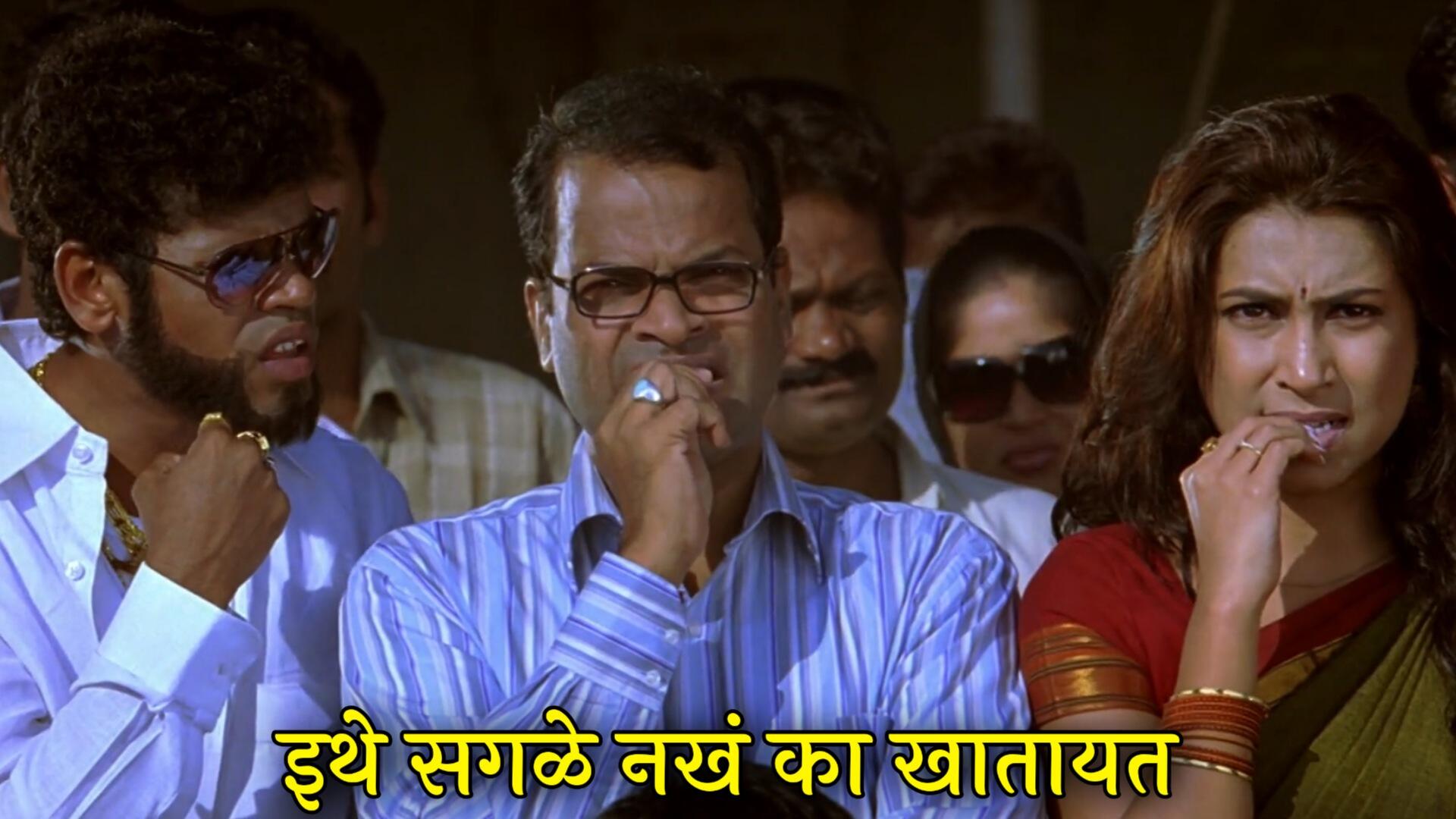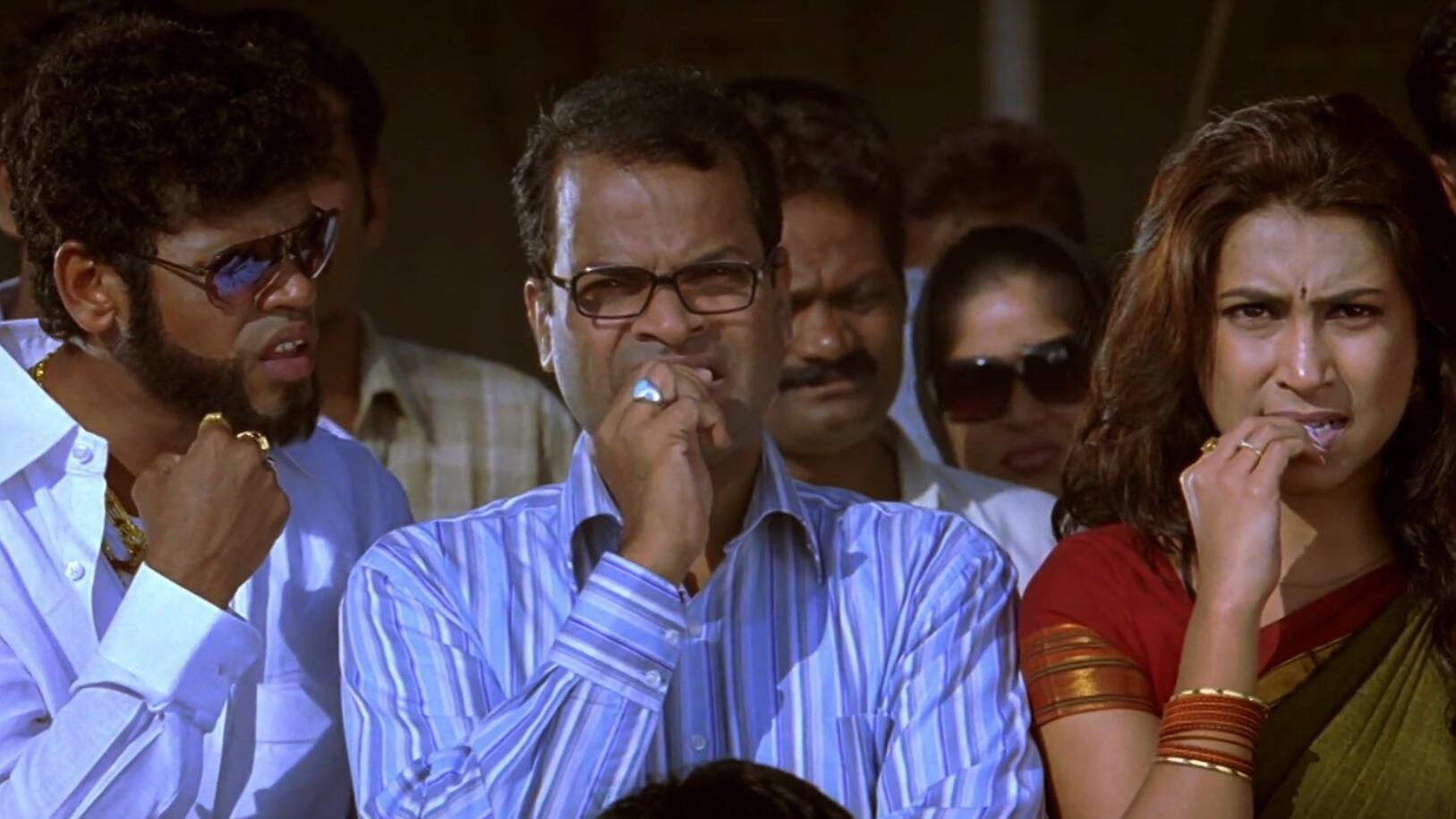 Saksham Kulkarni as Shrinivas Rane
Talent Ahe Mazyat