Me Shivajiraje Bhosale Boltoy Meme Templates
Me Shivajiraje Bhosale Boltoy Marathi movie was released in 2009, Directed by Santosh Manjrekar.
Dinkar Bhosle (Sachin Khedekar), a common Marathi man with an identity crisis ends up being the Crusader against threats to his existence & identity as a 'Marathi Manus'. In his battle against all odds & evils, he is assisted by Shivaji Maharaj (Mahesh Manjrekar).
This huge blockbuster movie was written by Abhijeet Deshpande and Mahesh Manjrekar, It was the highest-grossing movie with a box office collection of ₹25.5 crore which was the record before the Duniyadari!
Starring Sachin Khedekar as Dinkar Maruti Bhosale, Mahesh Manjrekar as Shivaji Maharaj, Makarand Anaspure as Raiba, Suchitra Bandekar as Sumitra Bhosale, Priya Bapat as Shashikala Bhosale, Abhijit Kelkar as Rahul Bhosale, Siddarth Jadhav as Usman Parker, Ganesh Yadav as Nandkumar, Vidyadhar Joshi as Gosalia (Builder), Bharat Jadhav as Shahir (Powada), Shrirang Deshmukh as Builder, Dhananjay Mandrekar as Municipal Worker, Atul Kale as Gidwani (Gaikwad), Pradeep Patwardhan as Municipal Officer, Kamlesh Sawant as ACP Rege, Kishore Pradhan as Sumbramaniyam (Dinakar's Boss), Jaywant Wadkar as Gosalia's Man, Vineet Kumar (Taxi driver in the police station), Vinay Yedekar as Dr. Chitnis.
Here are the famous Me Shivajiraje Bhosale Boltoy Meme Templates and Movie Dialogues  :
You can watch Me Shivajiraje Bhosale Boltoy Movie Online on Prime Video Anytime!
Sachin Khedekar as Dinkar Bhosale
Tumhala bhasmya zalay ka kiti khaal
 
Baba mhanaycha mala baba
 
Tu tuza fatka tond band thev jars
 
Tuzya tondun maza nav ghyaycha nahi
 
Tu ata mala shikavnar
 
Ae madrashya tu mala kay shikavto re
 
Tumchya rajinamyachya arja lihitoy
 
Moden pan vaaknar nahi
 
Me ek divas tyala jivant jaalin
   
Marathit bolaycha ha mazyashi
 
Mala marathi positive rog zalay
 
Mala khup laglay re
 
Mala ek hotel kadhaychay
 
Laaj vatte
 
Kaam honar kalji nasavi
 
Ata kaslich bhiti rahili nahi
 
Are laiki tari ahe ka
 
Apli paristhiti asti tar me nahi mhanalo asto ka
 
Aamhala tar saglyanchich bhiti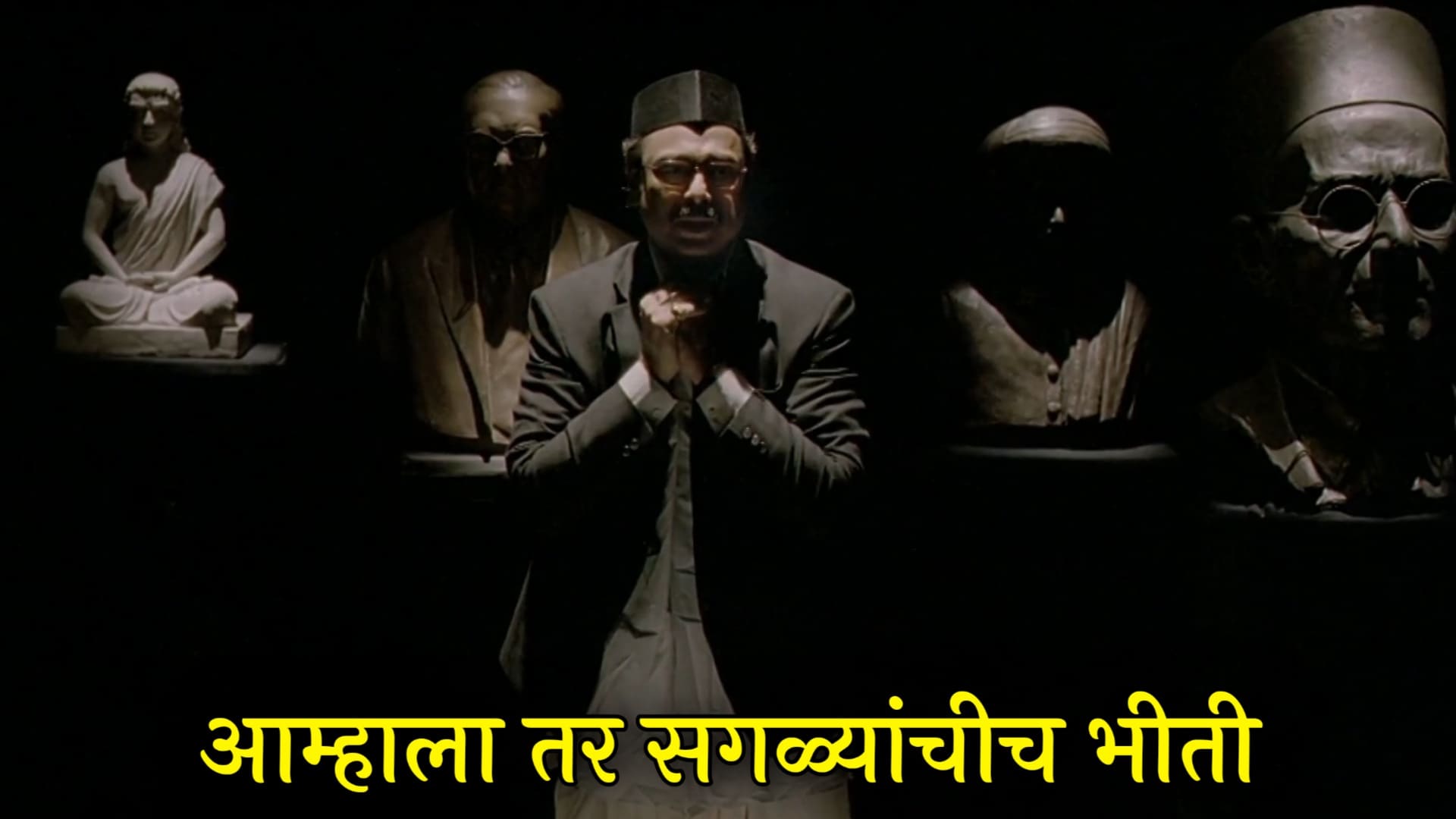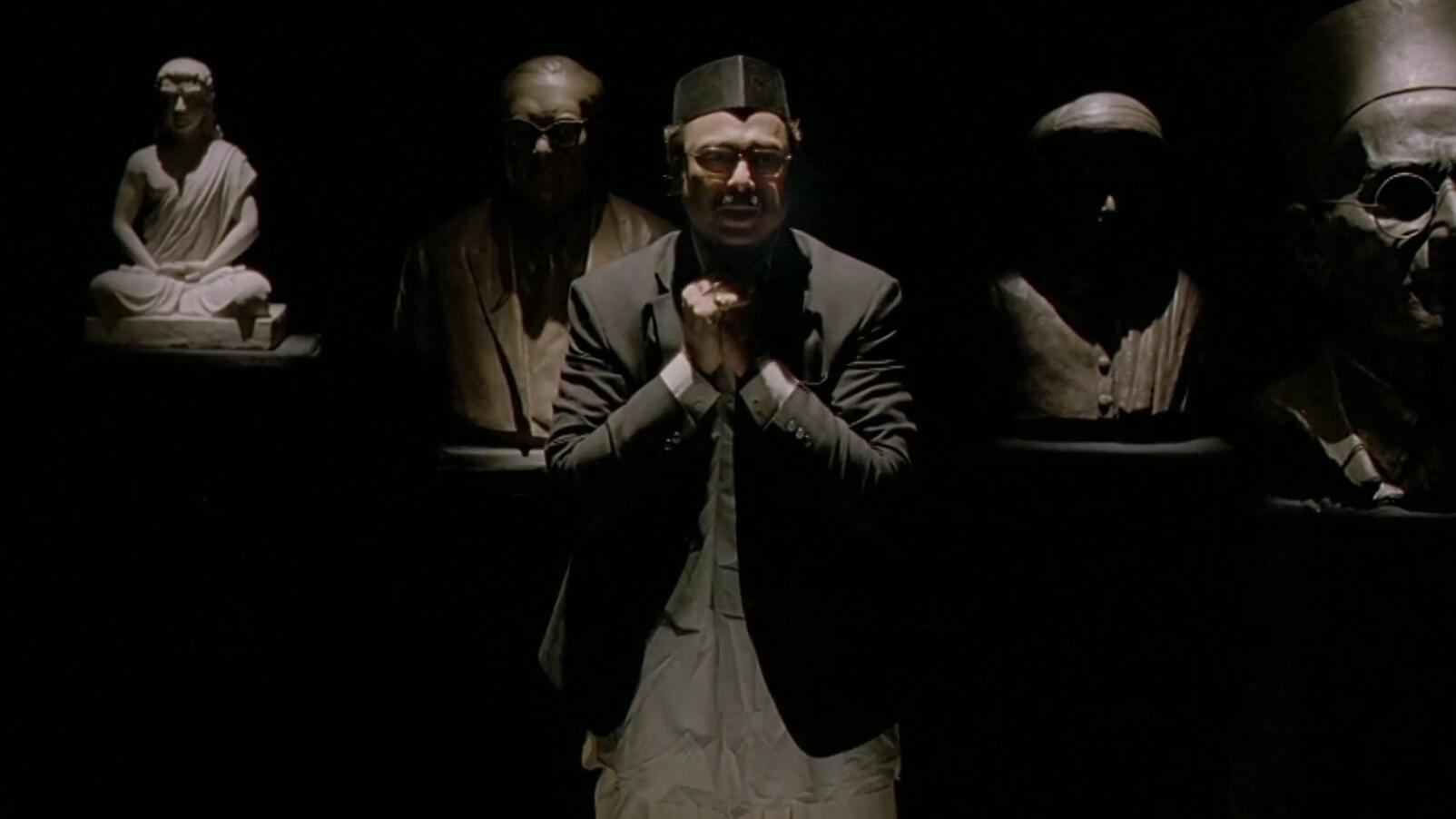 Najar milvayla laaj vatte
 
Mahesh Manjrekar as Shivaji Maharaj
Jya goshtichi laaj vatayla havi tyachya abhimaanane patya kaslya lavta
 
Makarand Anaspure as Raiba
Kanat konitari shishecha ras otava tasa bolle
 
Suchitra Bandekar as Sumitra Bhosale
Har ek bhosale khandan ka naam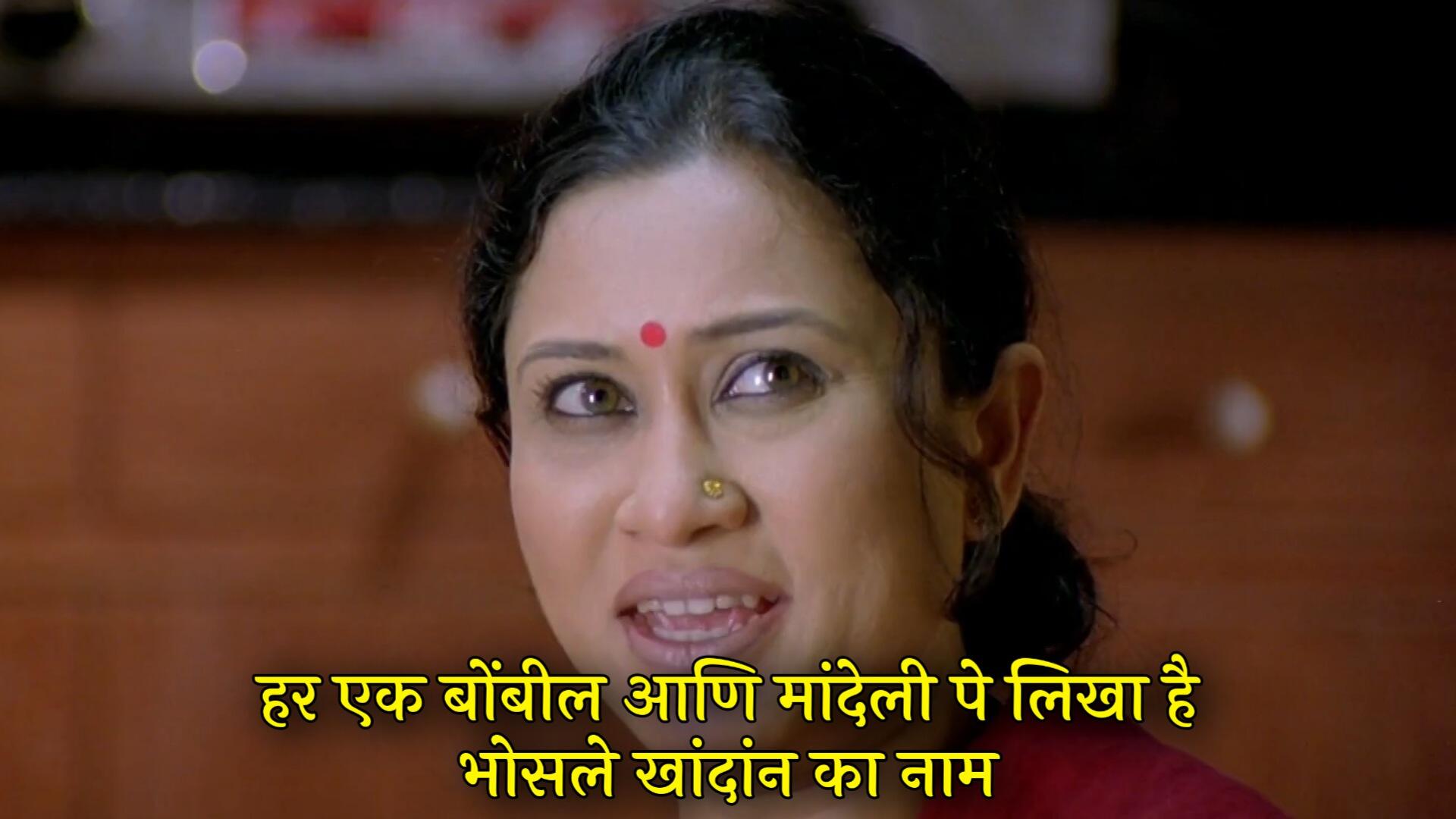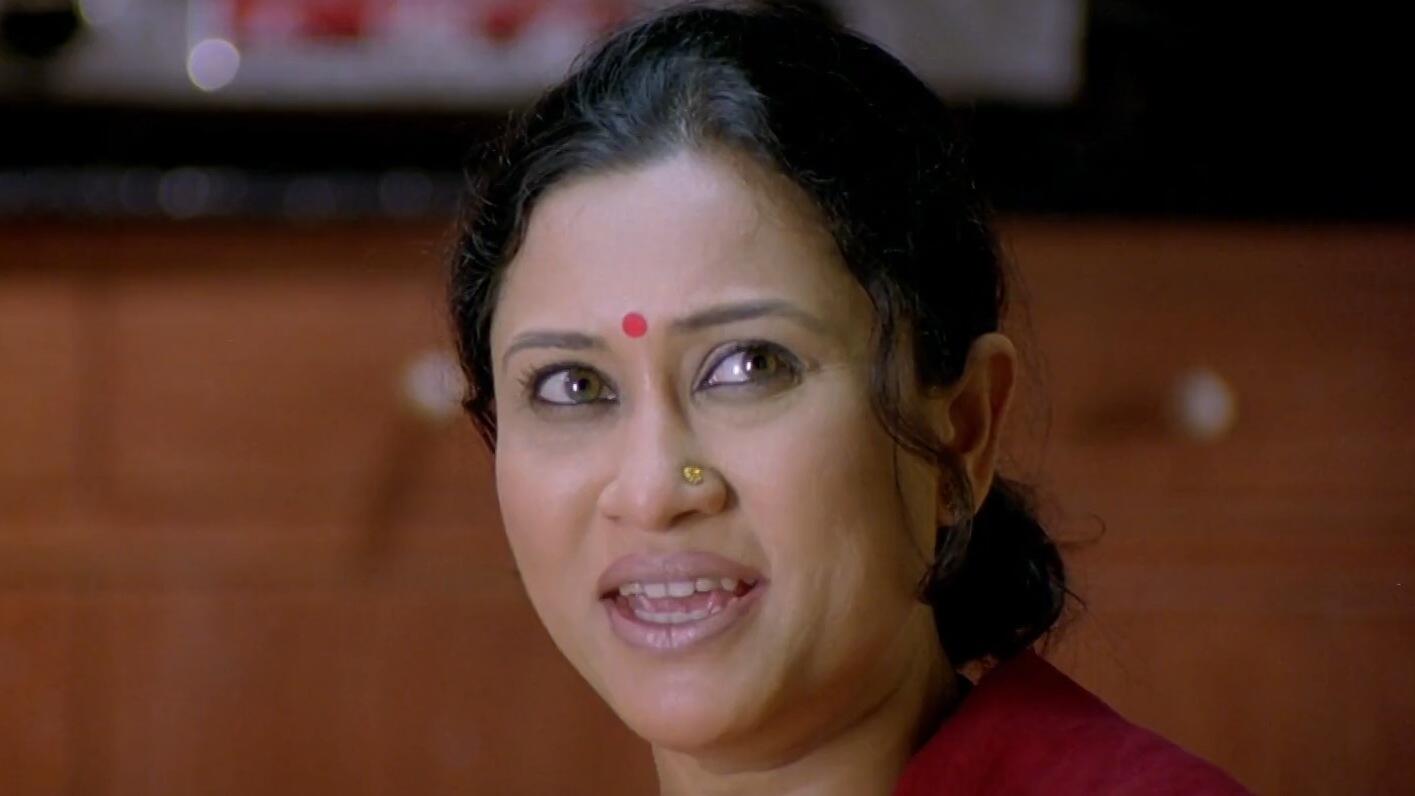 Tumhi mulanchya careercha nuksan kartay
 
Saglyanchi swapna purna hot ahet
 
Dole kadhun hatat dein
 
Priya Bapat as Shashikala Bhosale
Khup downmarket ahe ho
 
Priya bapat hacking website (Sanketsthal)

Siddarth Jadhav as Usman Parker
Ekda supari ghetli ki ti vajvlyashivay rahat nahi
 
Kasla faltucha maaj re tuza
 
Tu alaas swatachya payane pan jashil dusryanchya khandyavar
Saglyanchich
 
Tumhi dev manus ahaat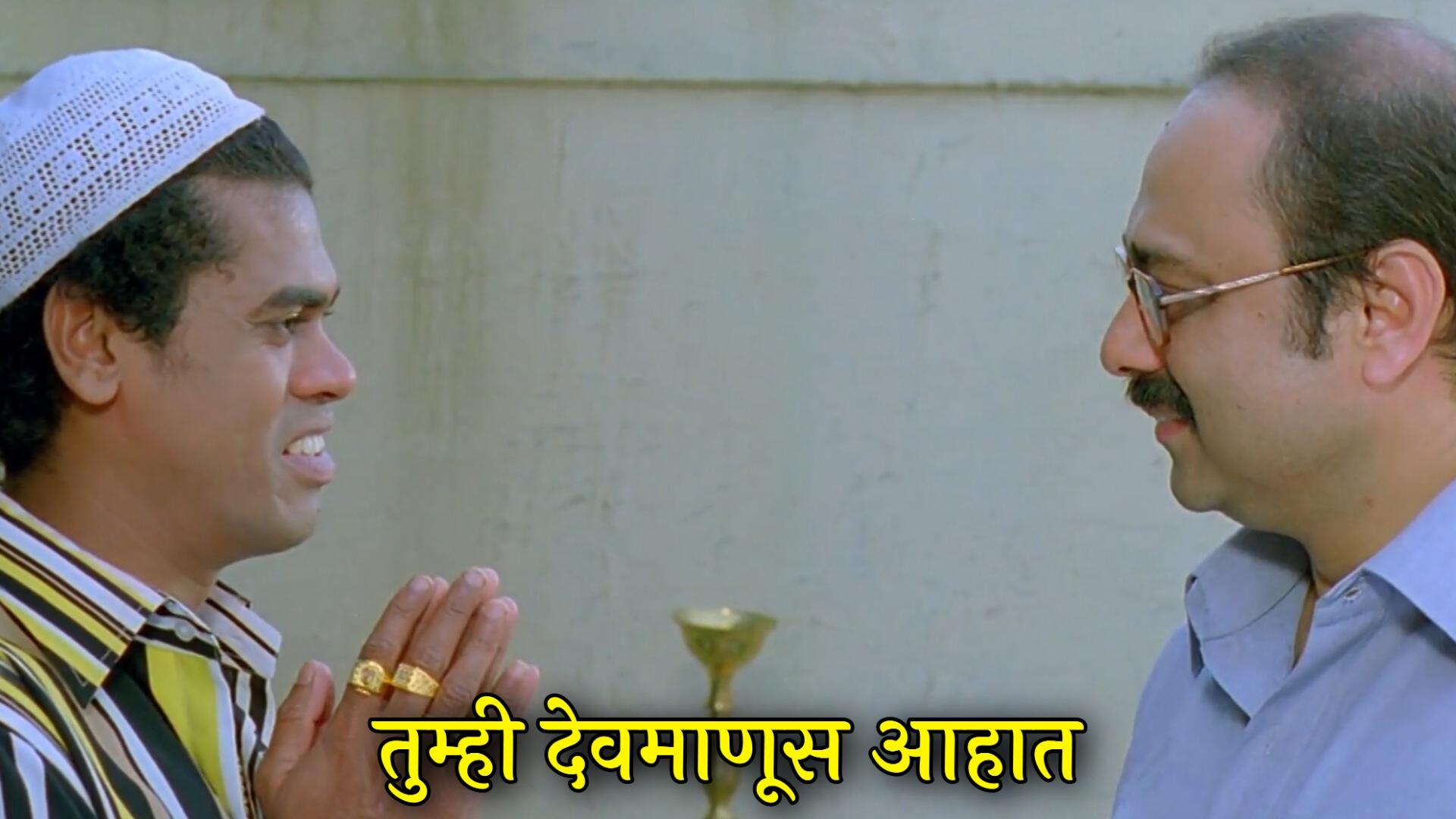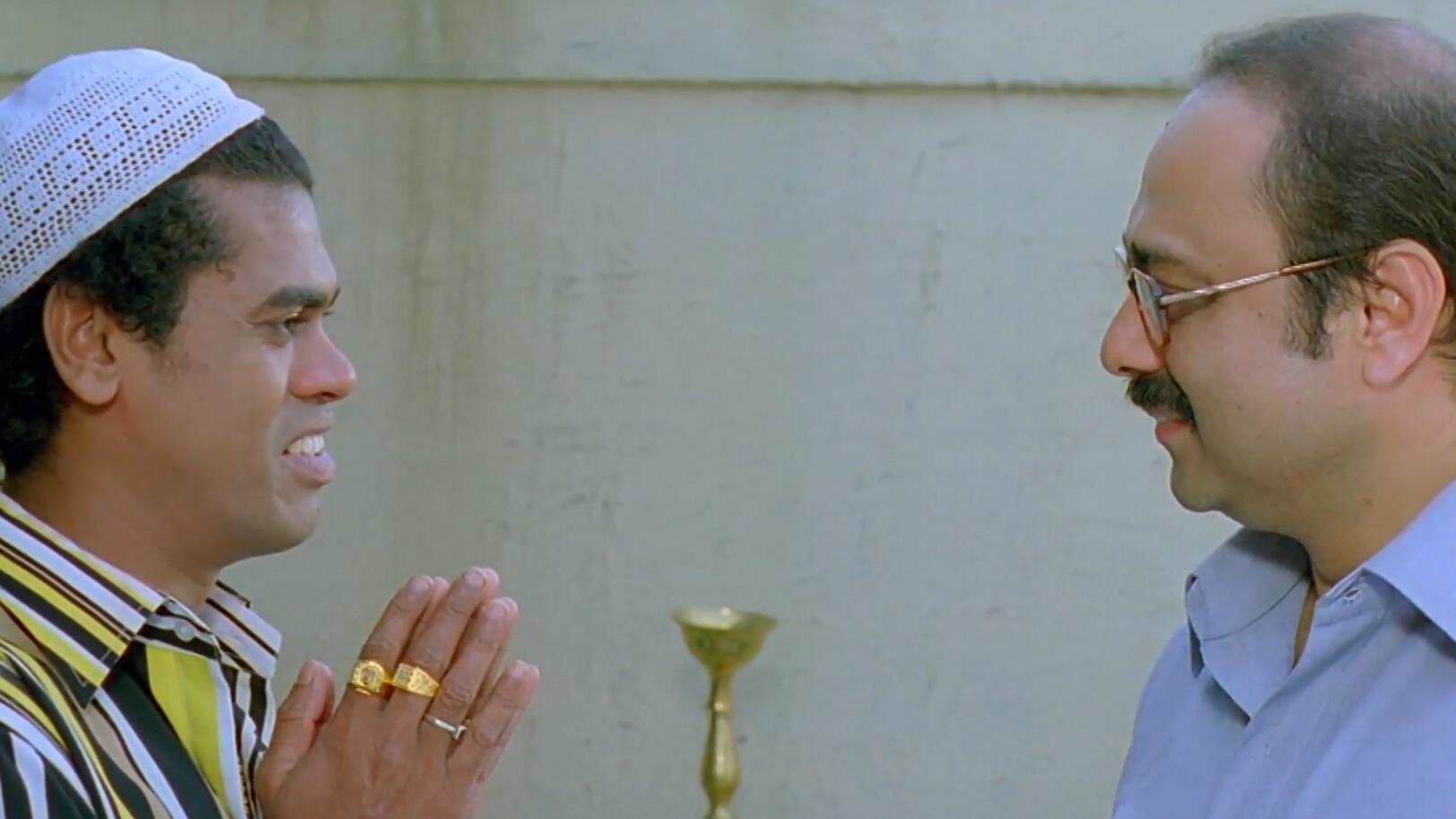 Ganesh Yadav as Nandkumar
Oat paisa
 
10 12 lokanna gheun jain
 
Vidyadhar Joshi as Gosalia (Builder)
Ithech mistake hote tumha lokanchi
 
Alelya lakshmila thokar maarte
 
Hya asha kittyek lokanna me khishat gheun firto
 
Tu mala dhanda shikavu nako
 
Tu tar ekdum superman zala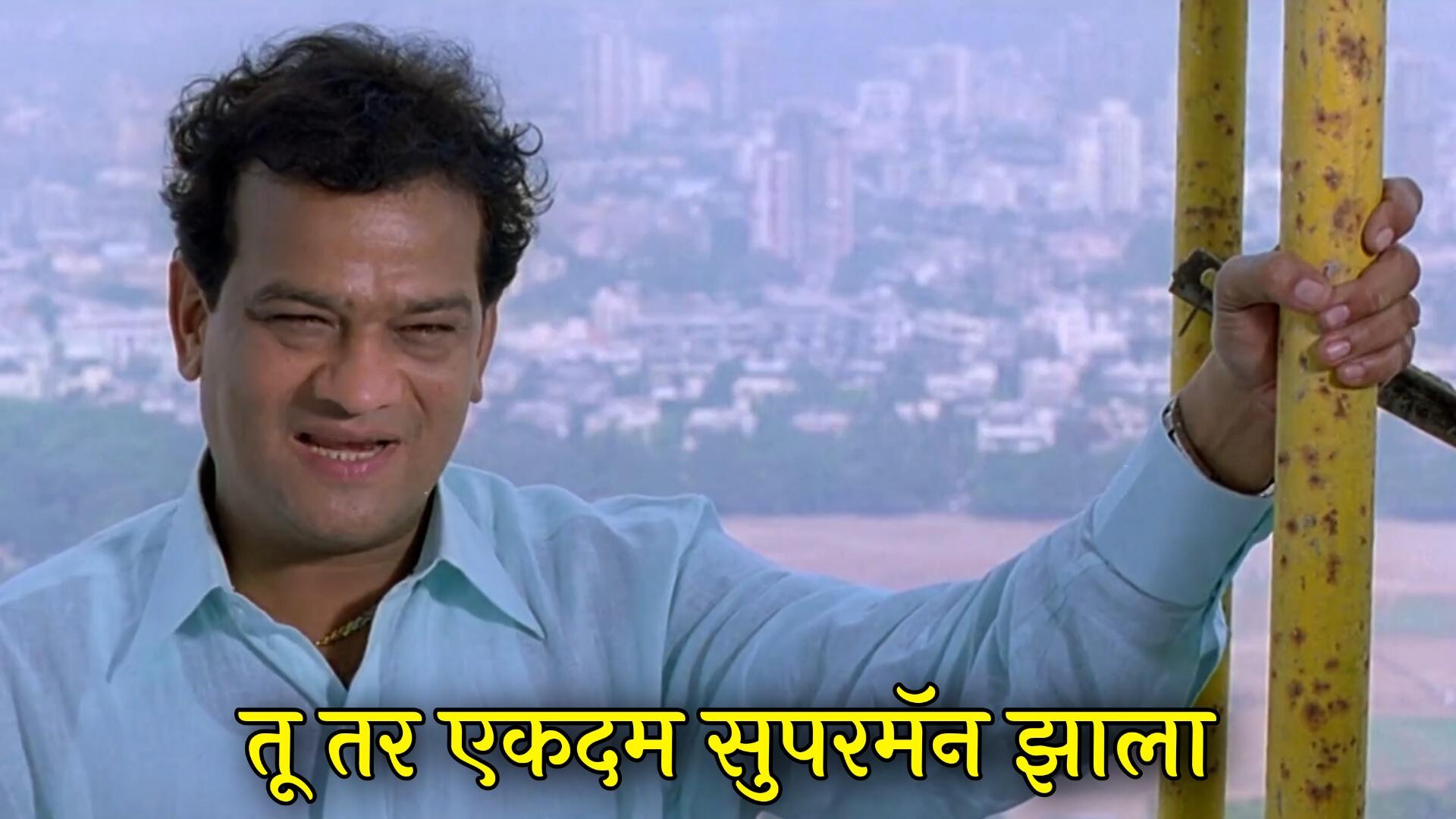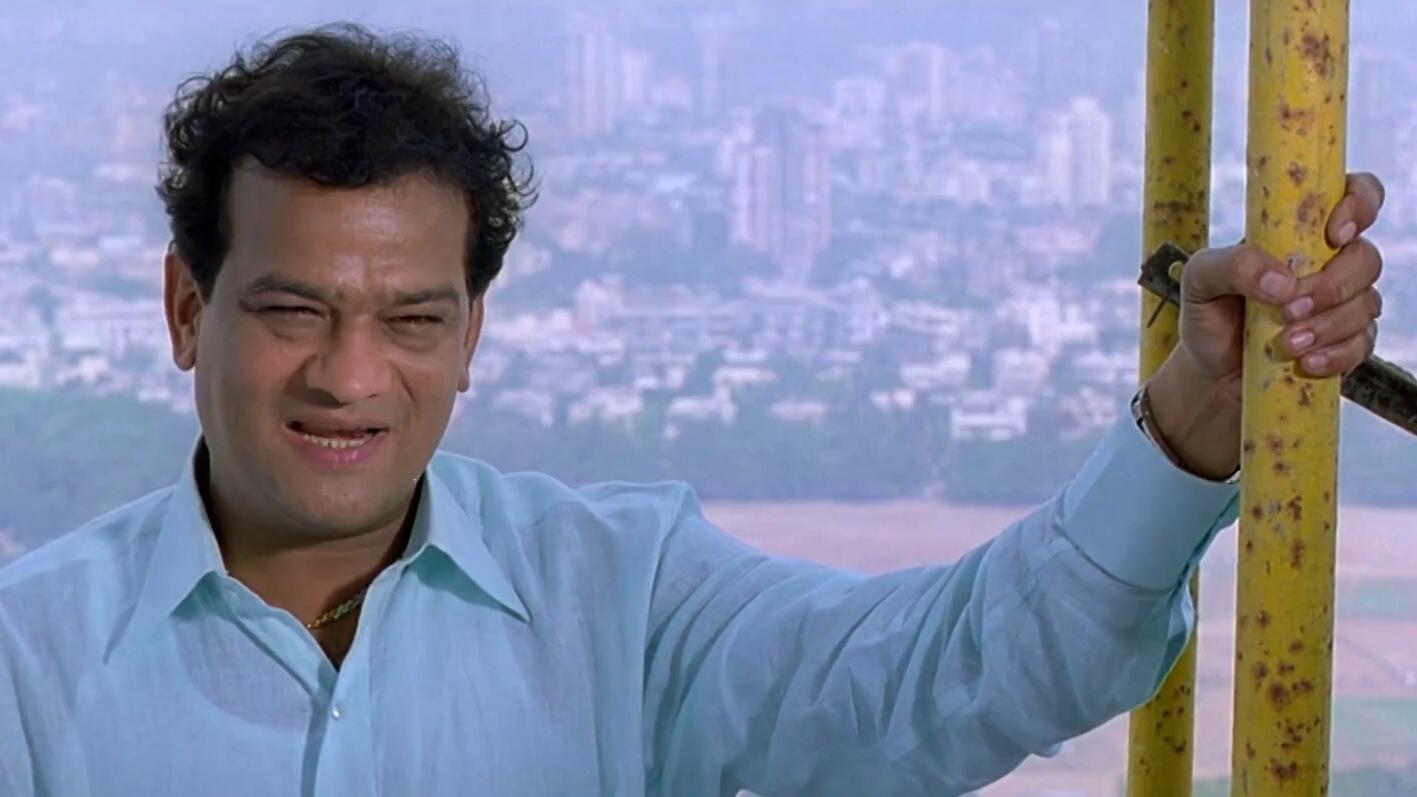 Dhananjay Mandrekar as Municipal Worker
Ata gangrin zala tar tyavar bandaid lavta yet nahi
 
Kamlesh Sawant as ACP Rege
Public first duty is duty
 
Nagda karun maren ha
 
Atul Kale as Gidwani (Gaikwad)
Garv ahe mala me maharashtriya aslyacha
 
Others
Suktachi nahi aipat ani paaplet baslay dabat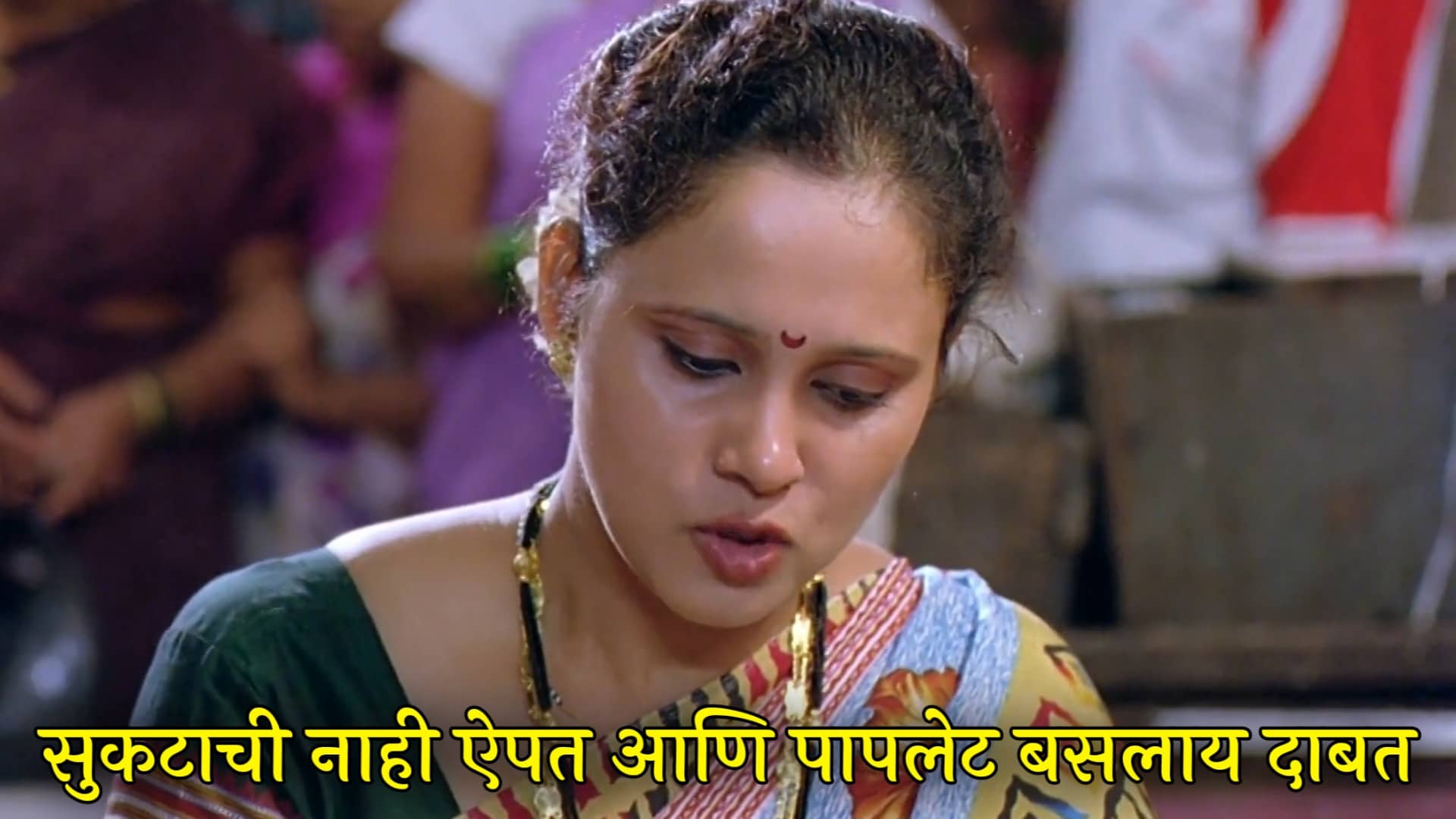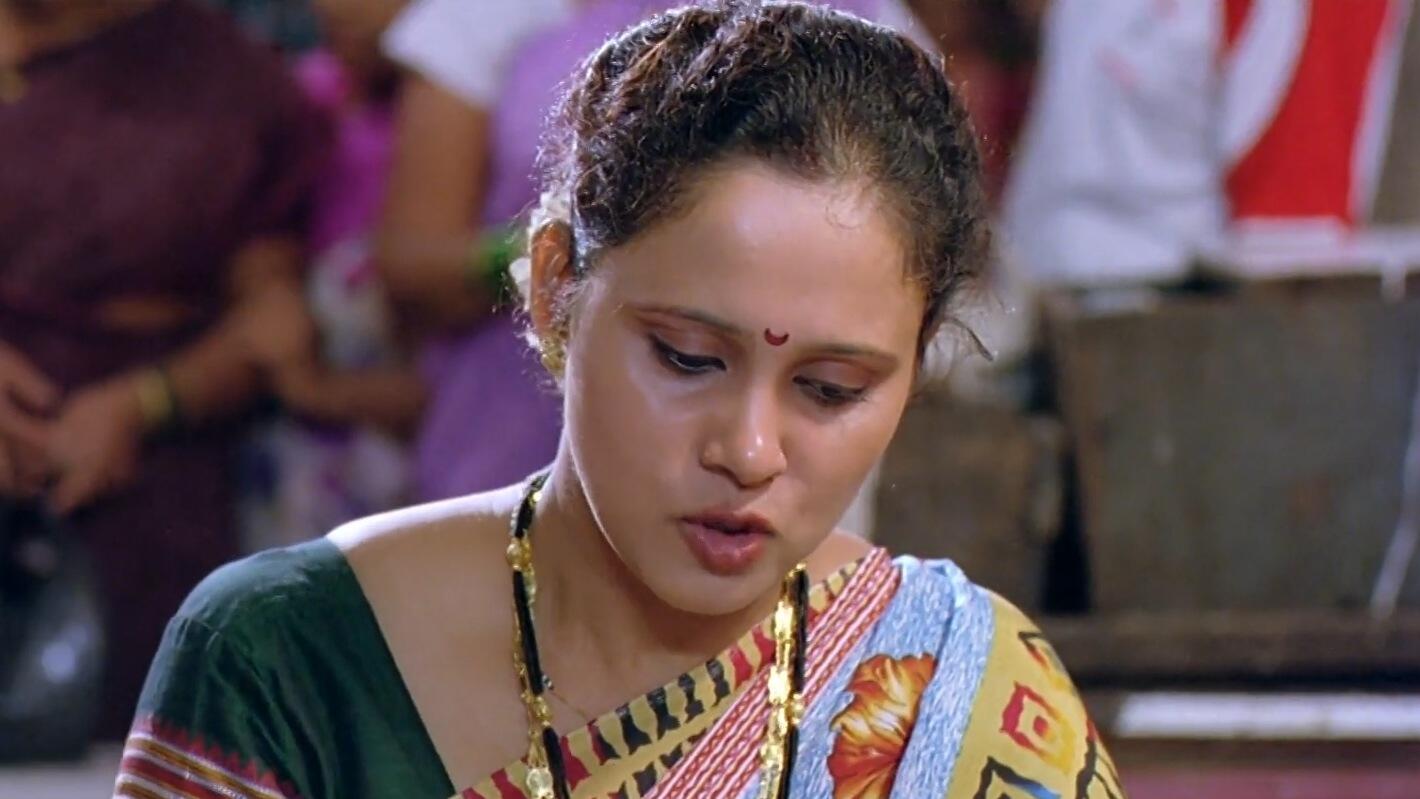 To game vajvunach rahato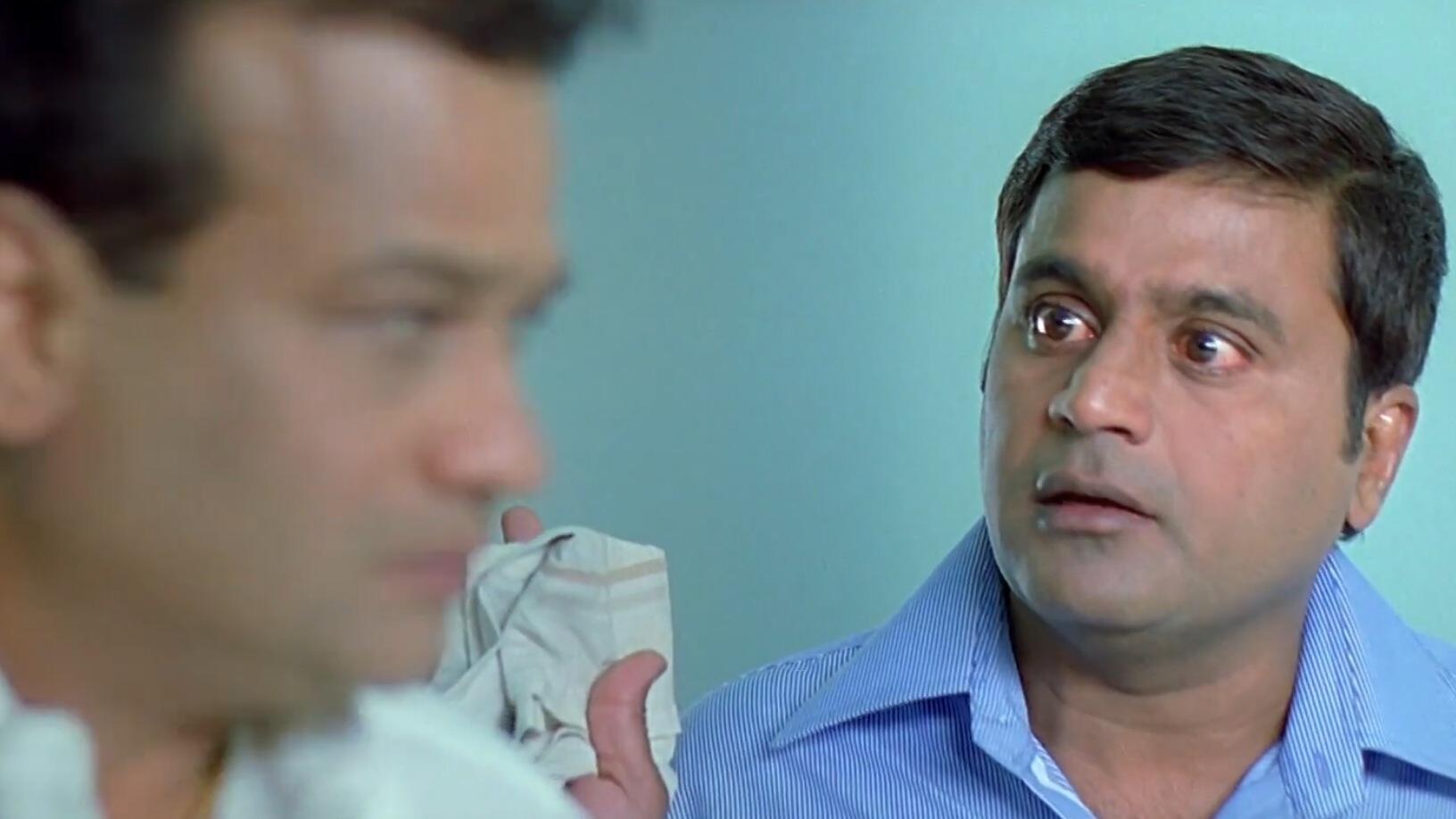 Mukyamantri banva tyanna