Jatra Meme Templates
Jatra Marathi movie is released in 2006. a comedy film directed by Kedar Shinde.
After getting their Mumbai-based underworld boss, Ramdas Mali (Upendra Limaye) is arrested for attempting to abduct Mumbai's DCP Madhav Sakharkhande (Viju Khote), Mohan (Bharat Jadhav), Siddhu (Siddharth Jadhav), and their lazy friends Kushya (Kushal Badrike ), Sanjya (Sanjay Khapre). He is unable to pay rent to their landlord, Shiva Kanhole (Vijay Chavan), and decides to take to crime after watching 'Dhoom', and 'Hera Pheri'. Both capers comically fail, and the duo ends up stealing a car, which stalls just about 100 kilometers from Solapur. Before they could get there, both get abducted by rival residents of Hyalagaad and Tyalagaad and must compete in the 100th Bhagwan Shri Bhairavnath Jatra – and as per the past tradition and custom – only one of them can survive this fierce competition.
These super funny Jatra Movie dialogues are used in Jatra Meme Templates!
You can watch Jatra Movie Online on Prime Video or Youtube anytime!
Here are the Jatra Meme Templates And Movie Dialogues :
Upendra Limaye as Ramdas Mali
Sholid daring keli tumhi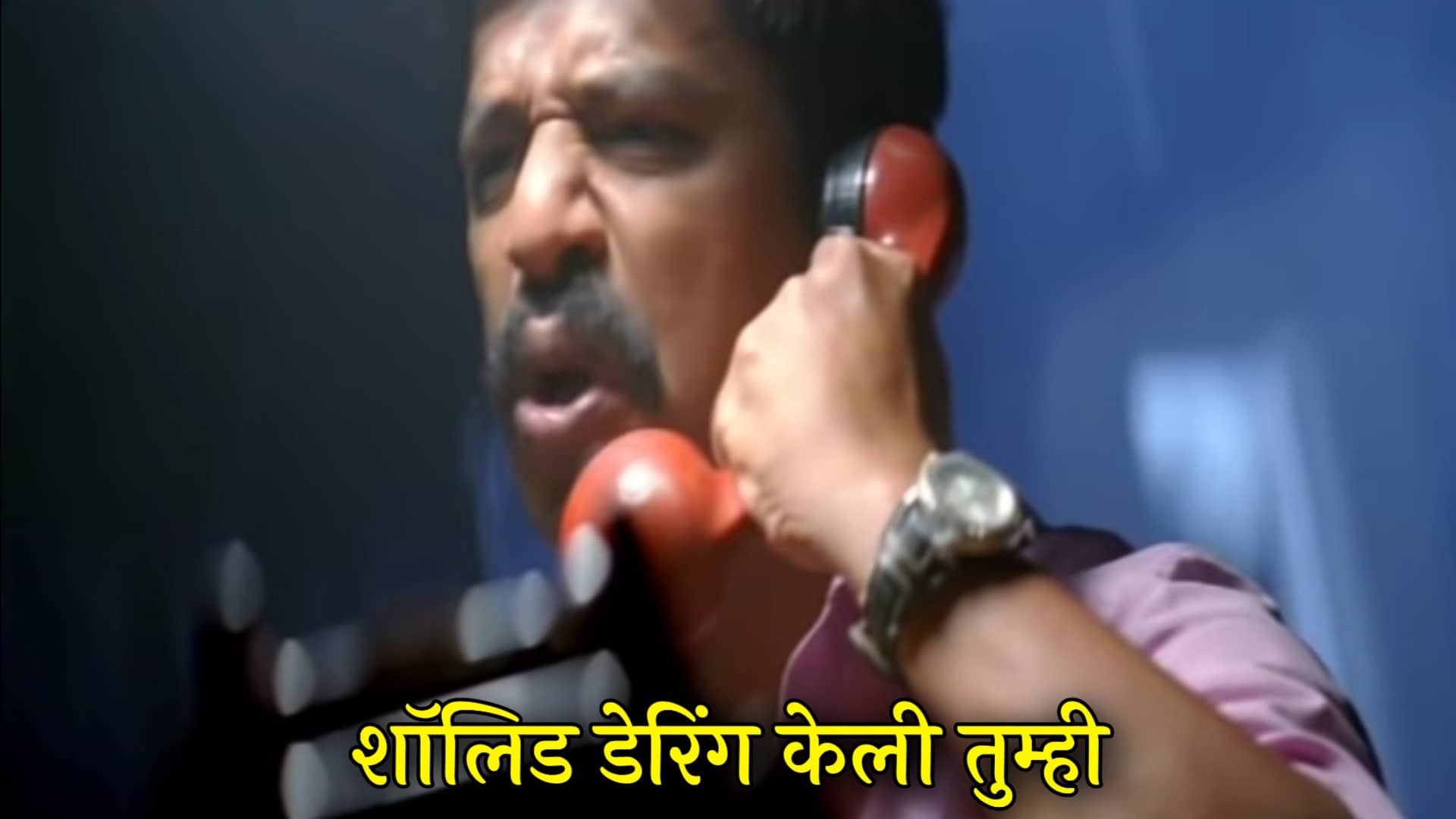 Nave ahet pan chave ahet (Mali Gang)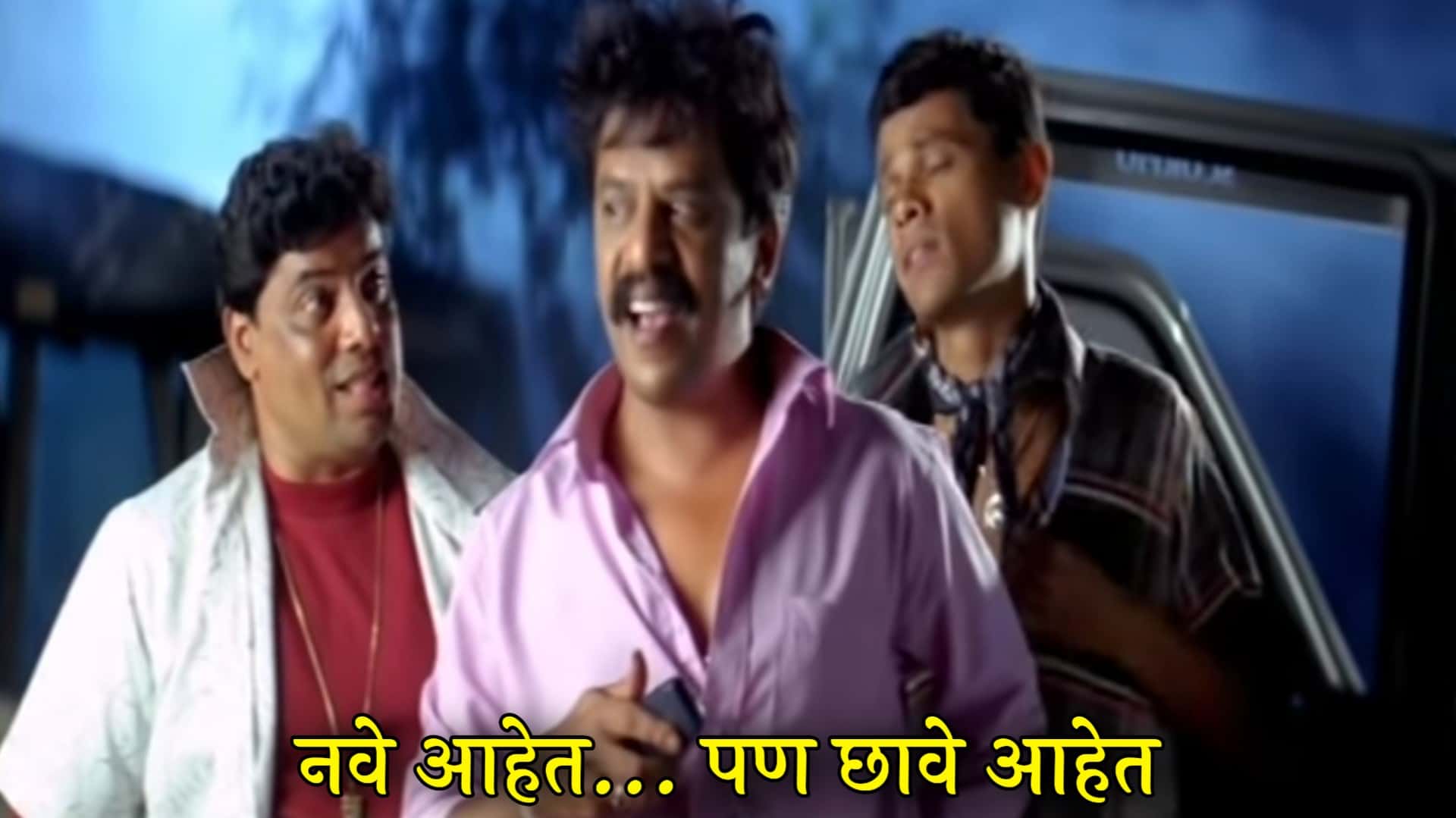 Bharat Jadhav as Monya
Bhai tyachya pasun dhoka ae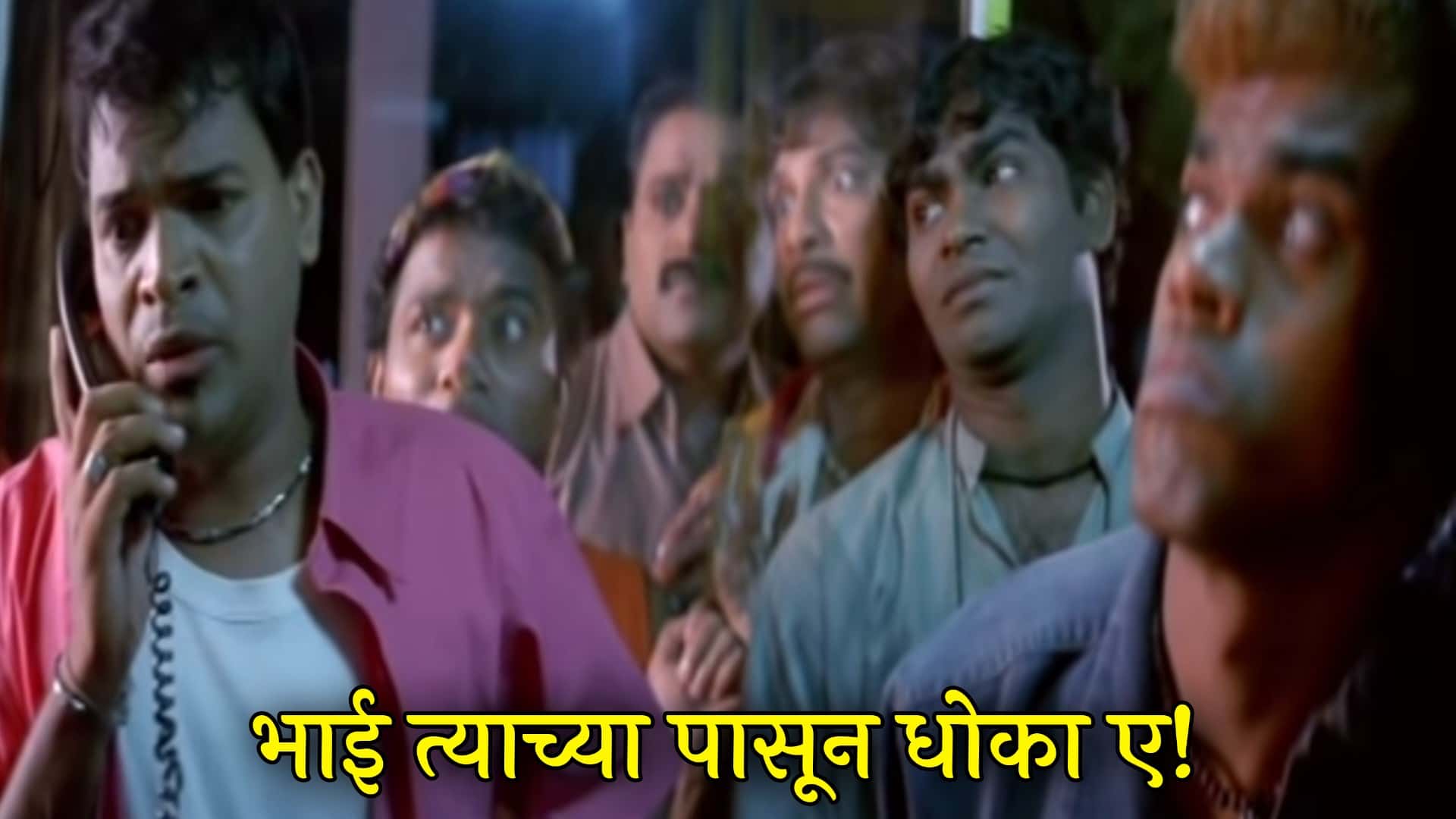 Amhi game karnarach hoto pan sagla game tyanech firvla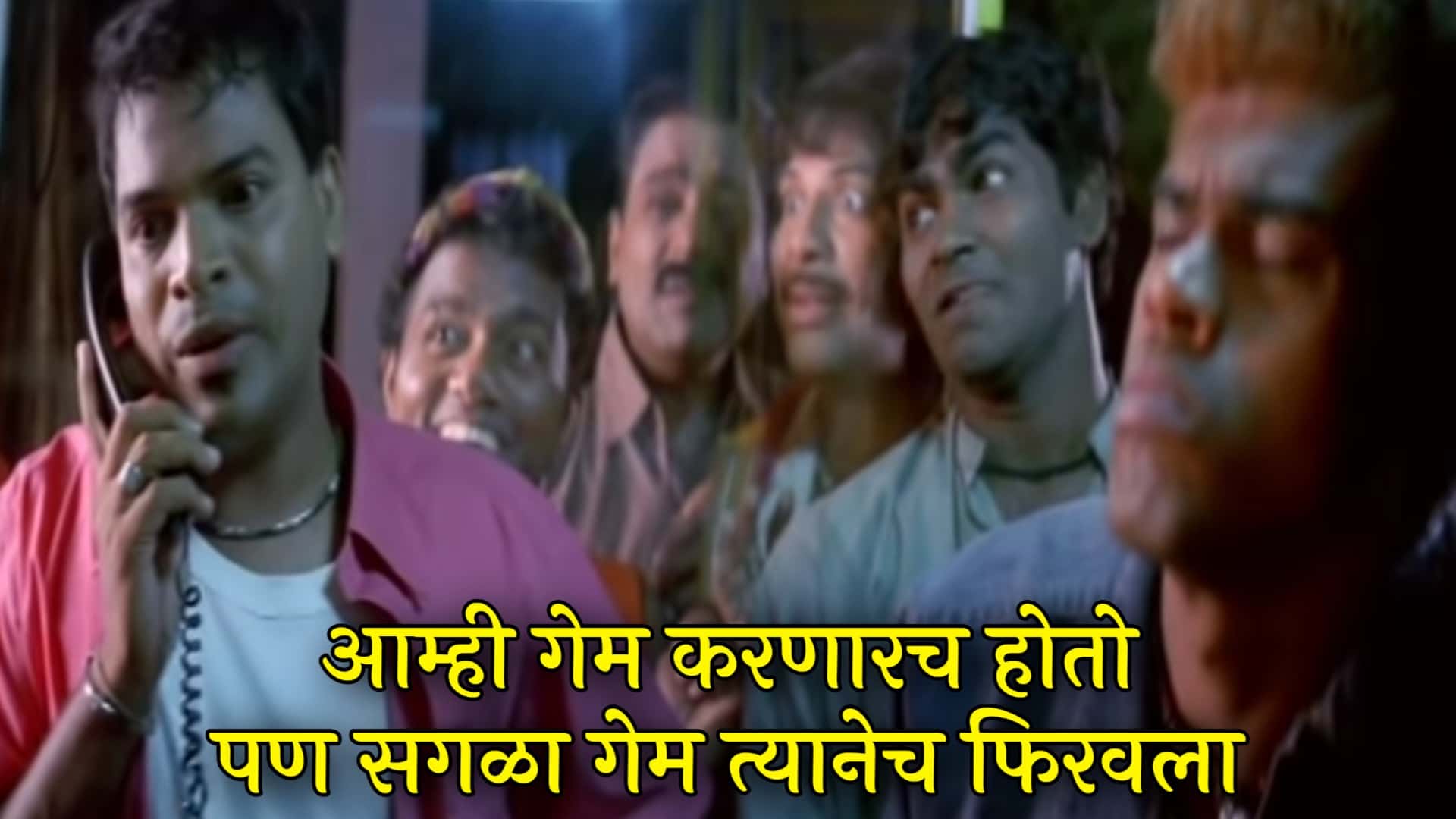 Ithe mazi identity she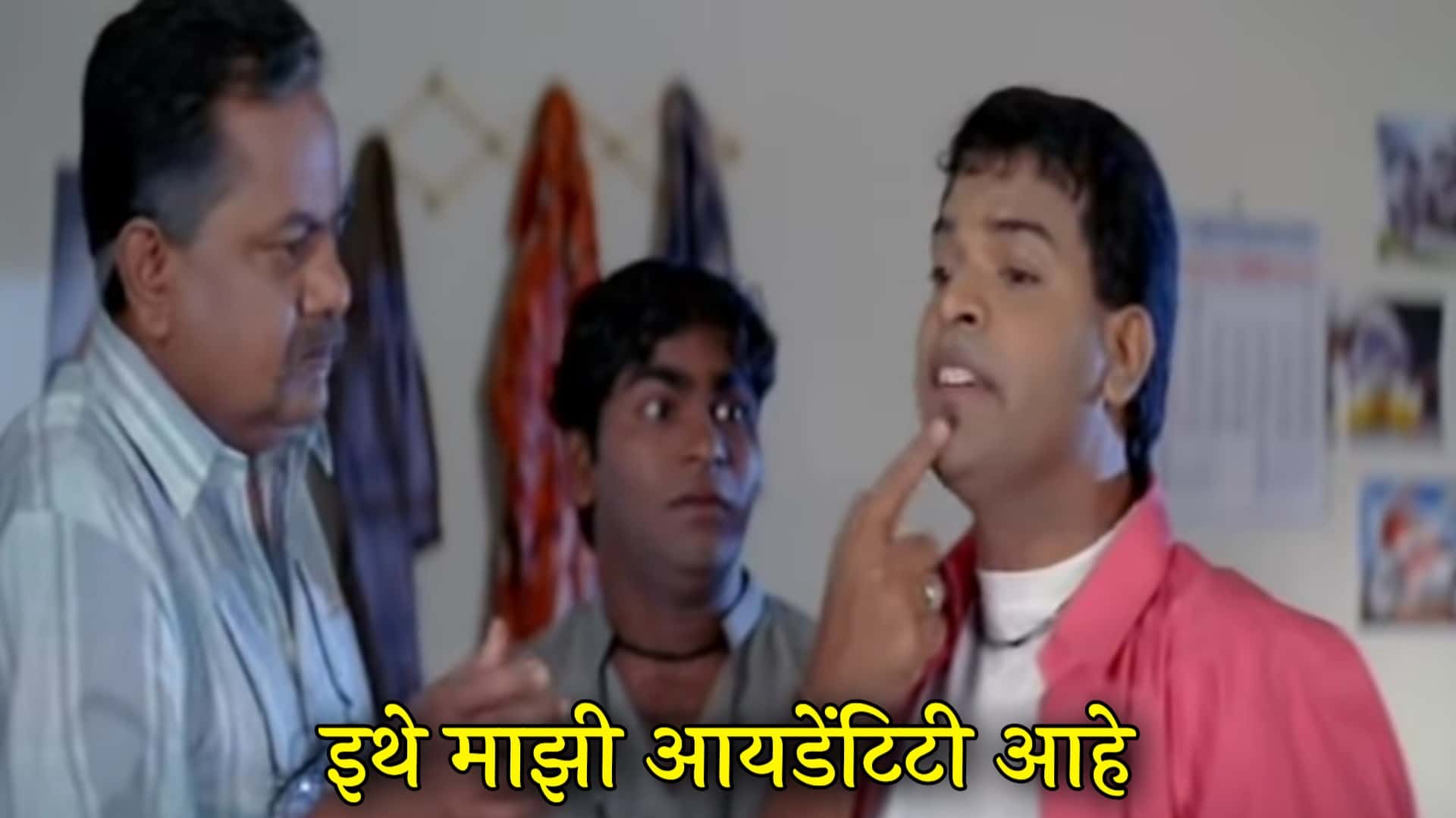 Ek rupayache chane day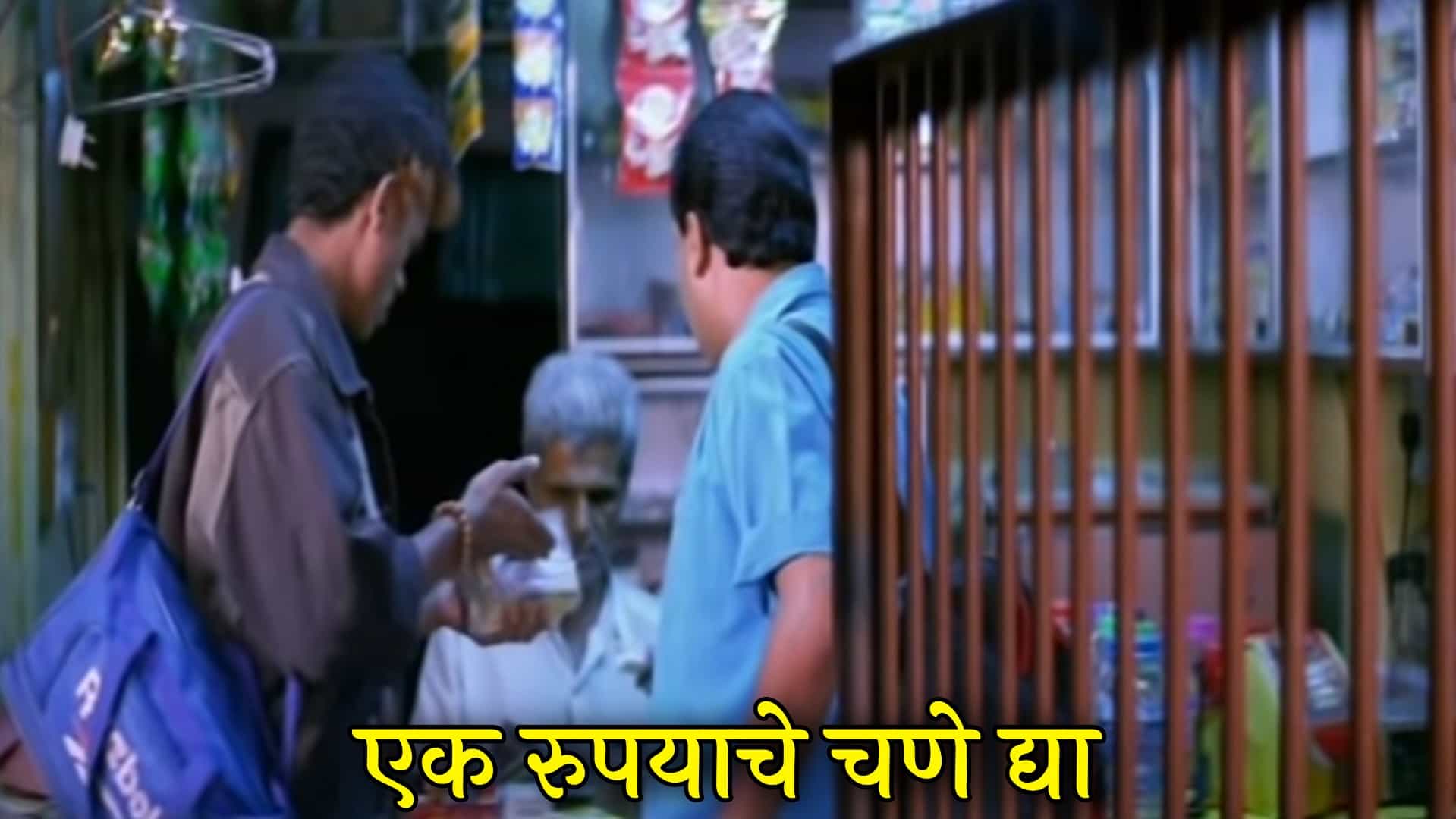 Apyash hi yashachi pahili payri taste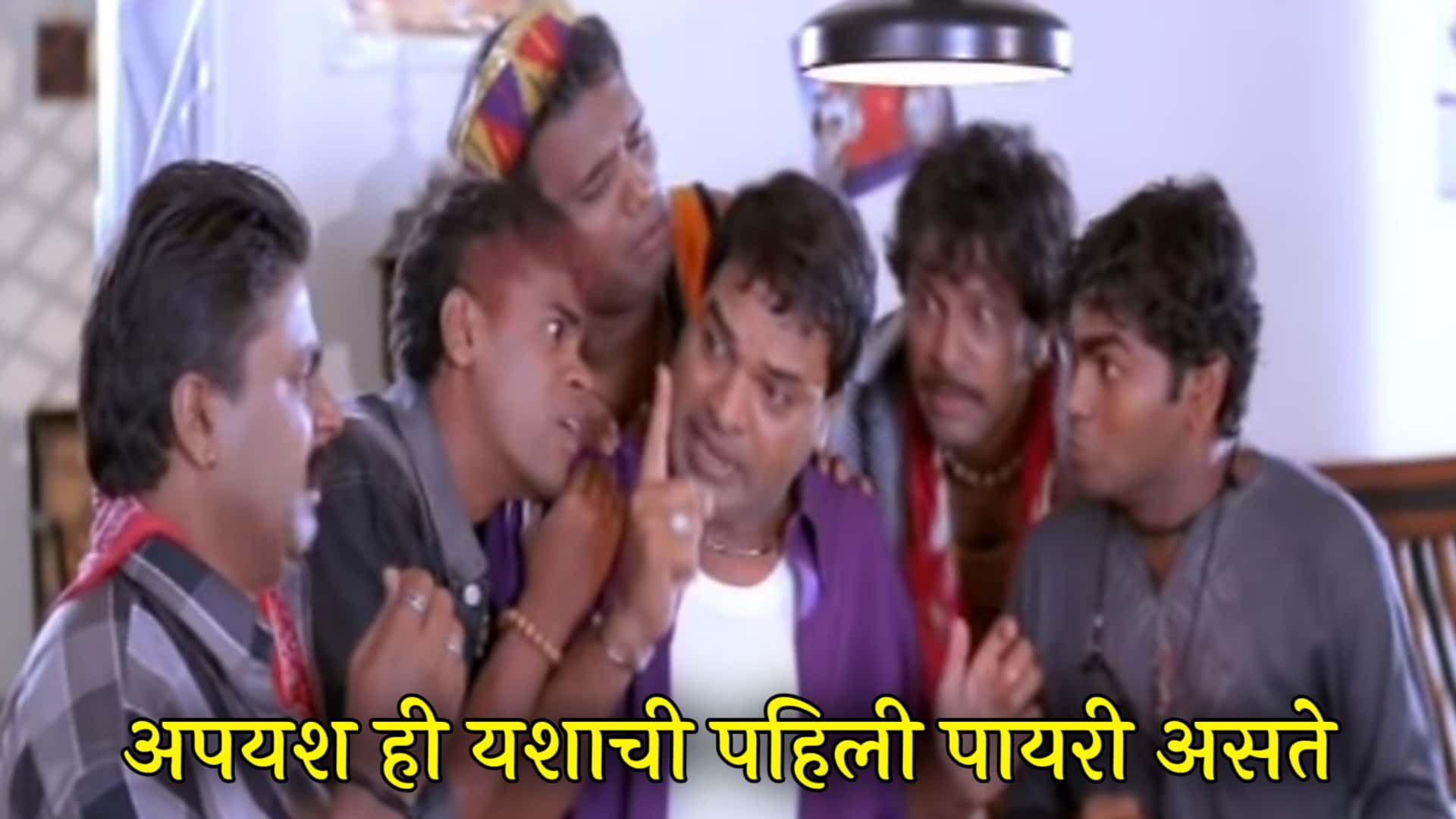 Te tumchyakade mhanat astil amchyakade nahi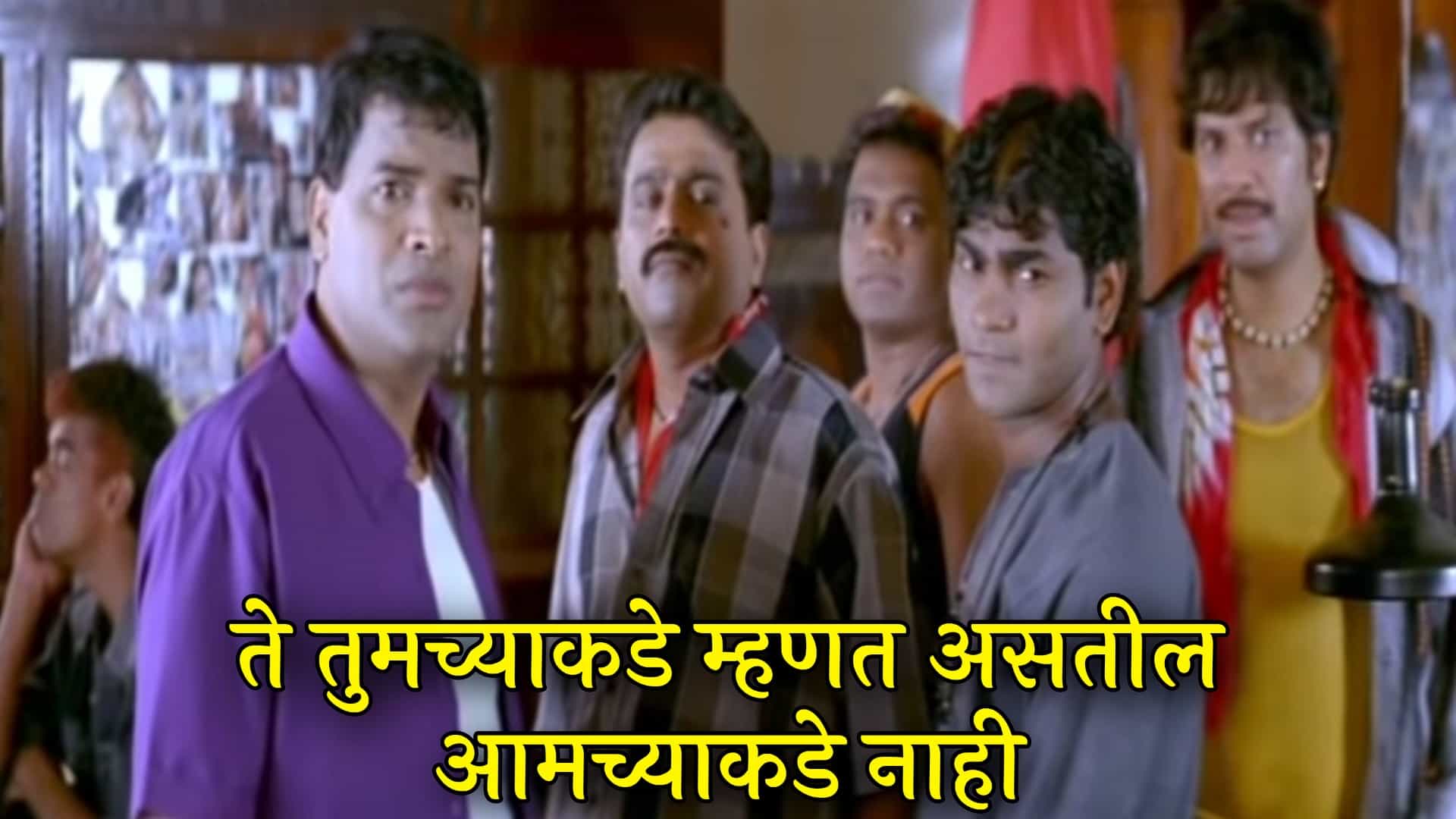 Siddharth Jadhav as Siddhu
Tumhi kharach great ahat pan ata khup zop yetey 

Aaila nahi dyayche swatahakade thevayche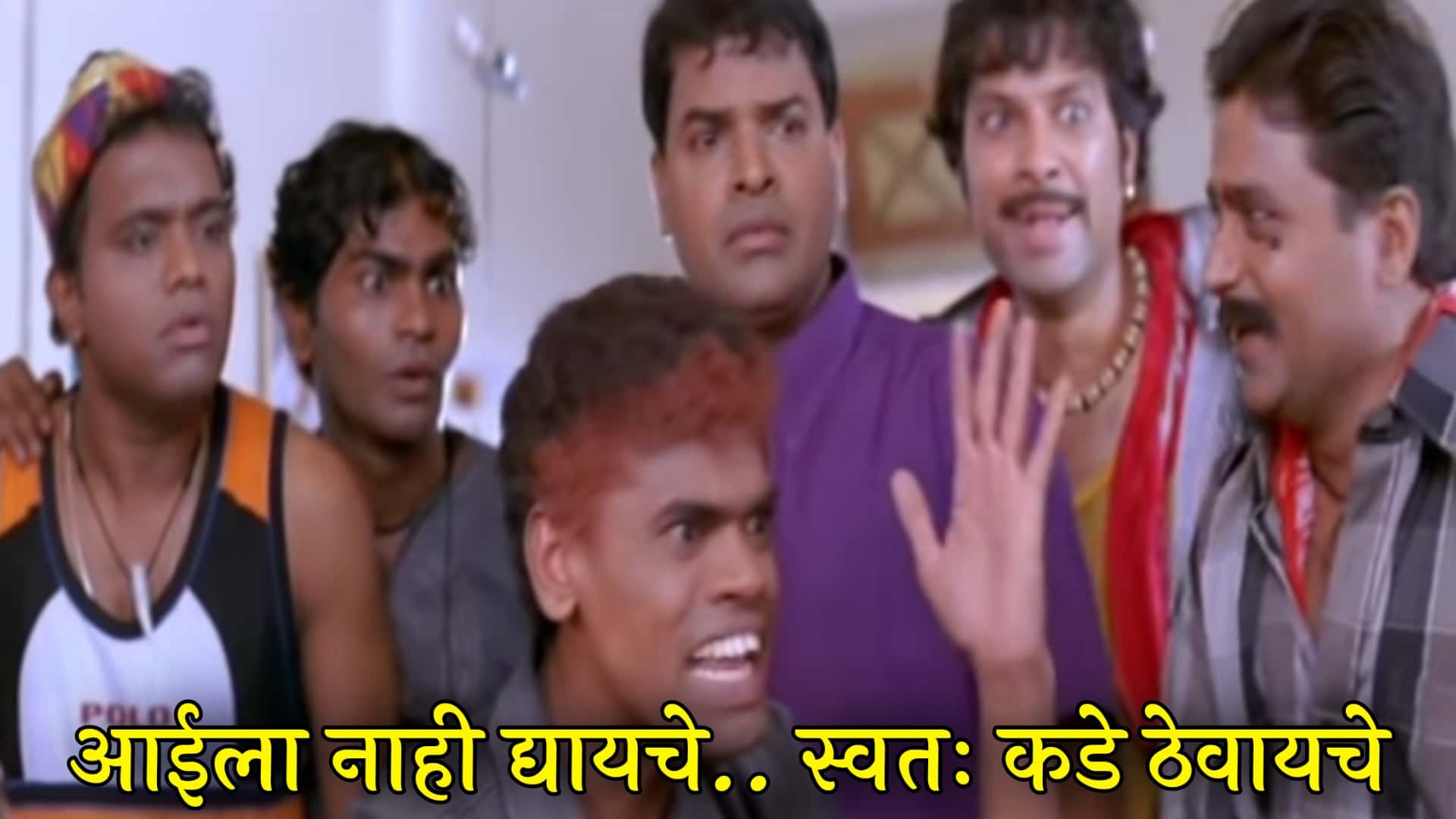 Mahitiye mala plan fastat pan evdhe fastat

Sanjay Khapre (Sanjya)
Are bhog ahet aplya karmache kay mhanaycha data 

Kushal Badrike as Kushya
Paluya na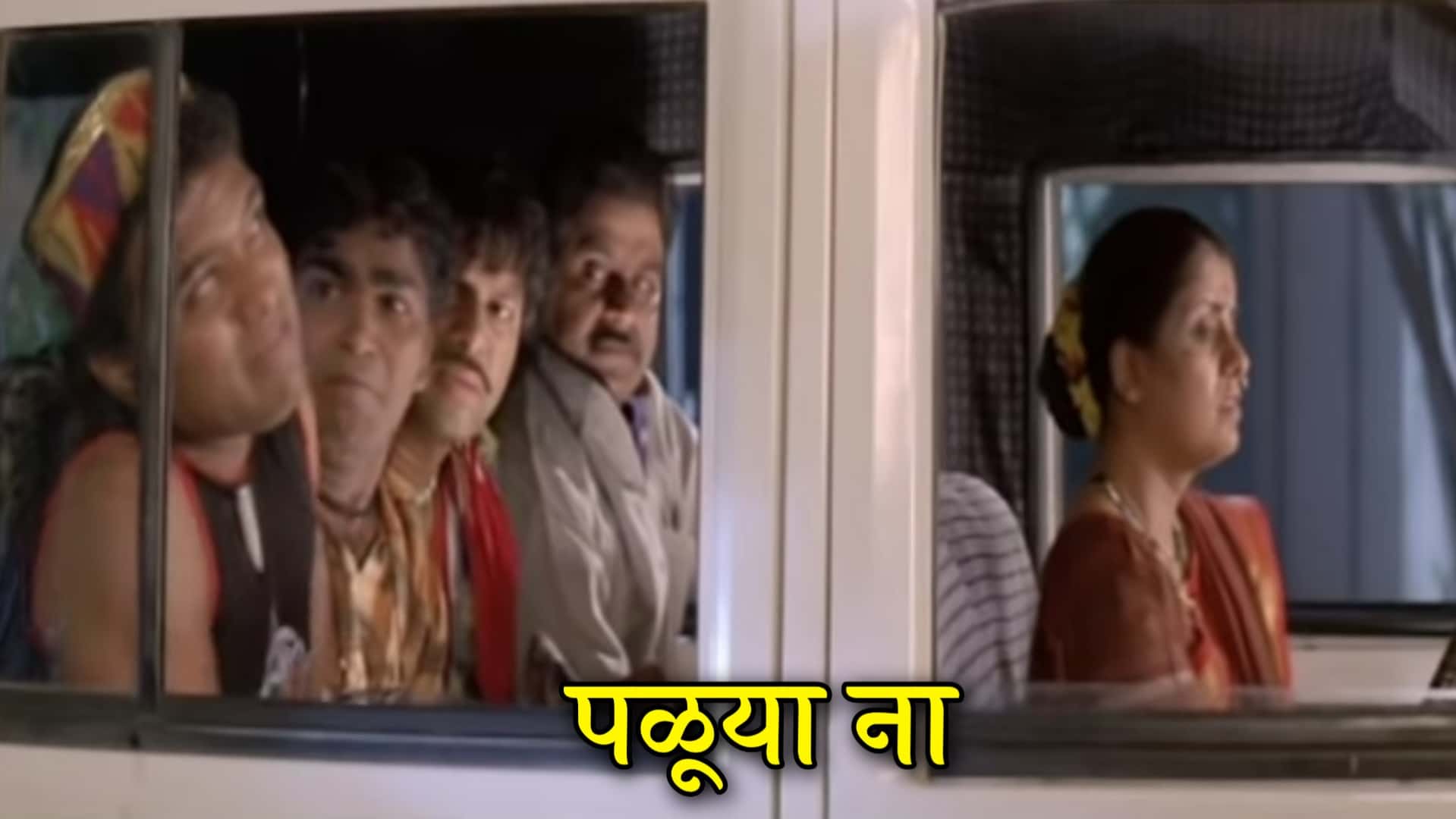 Vijay Chavan as Kanhole
Tharva ani mag kalva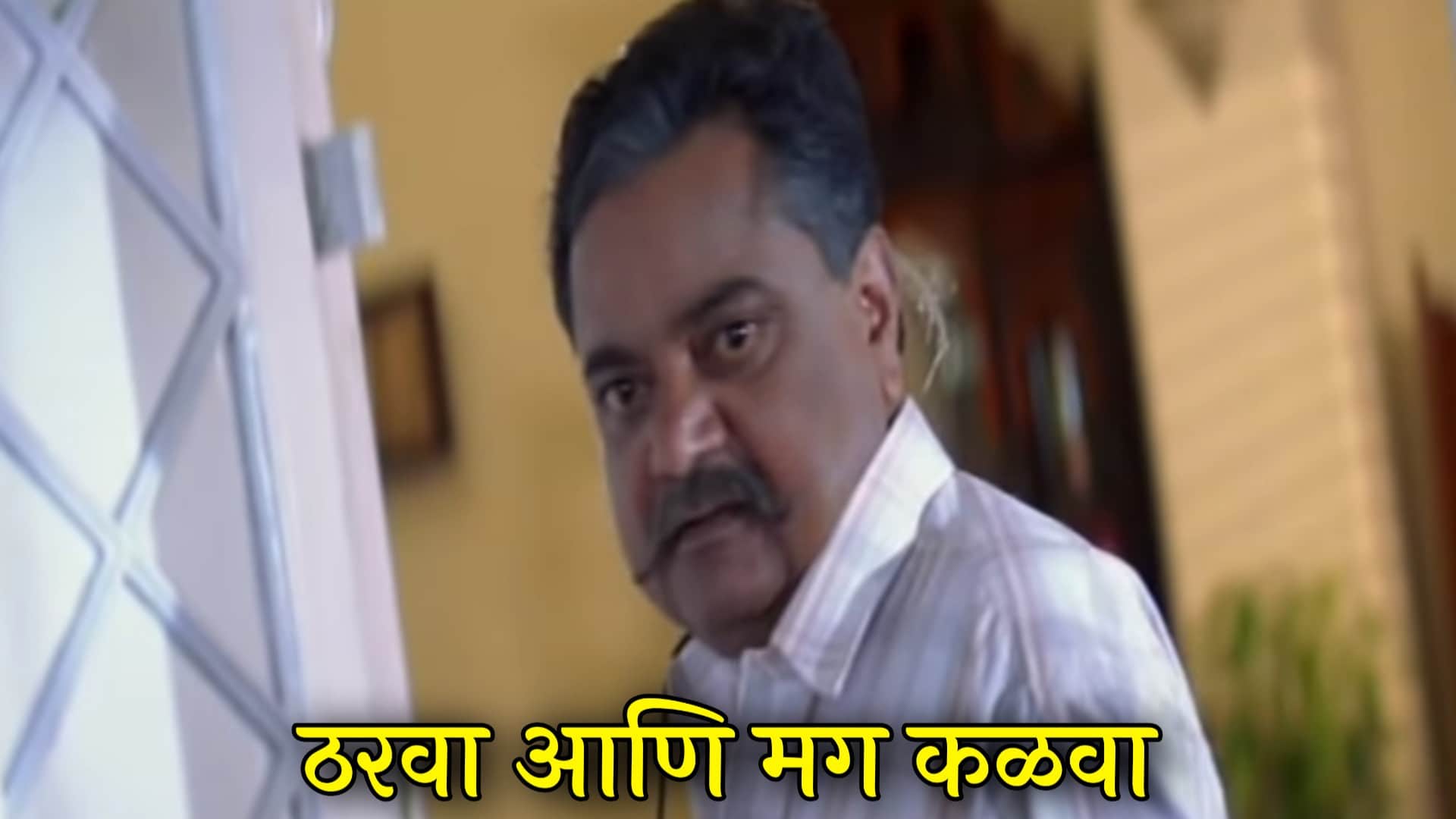 Janmala alyapasun ekach shabda bolto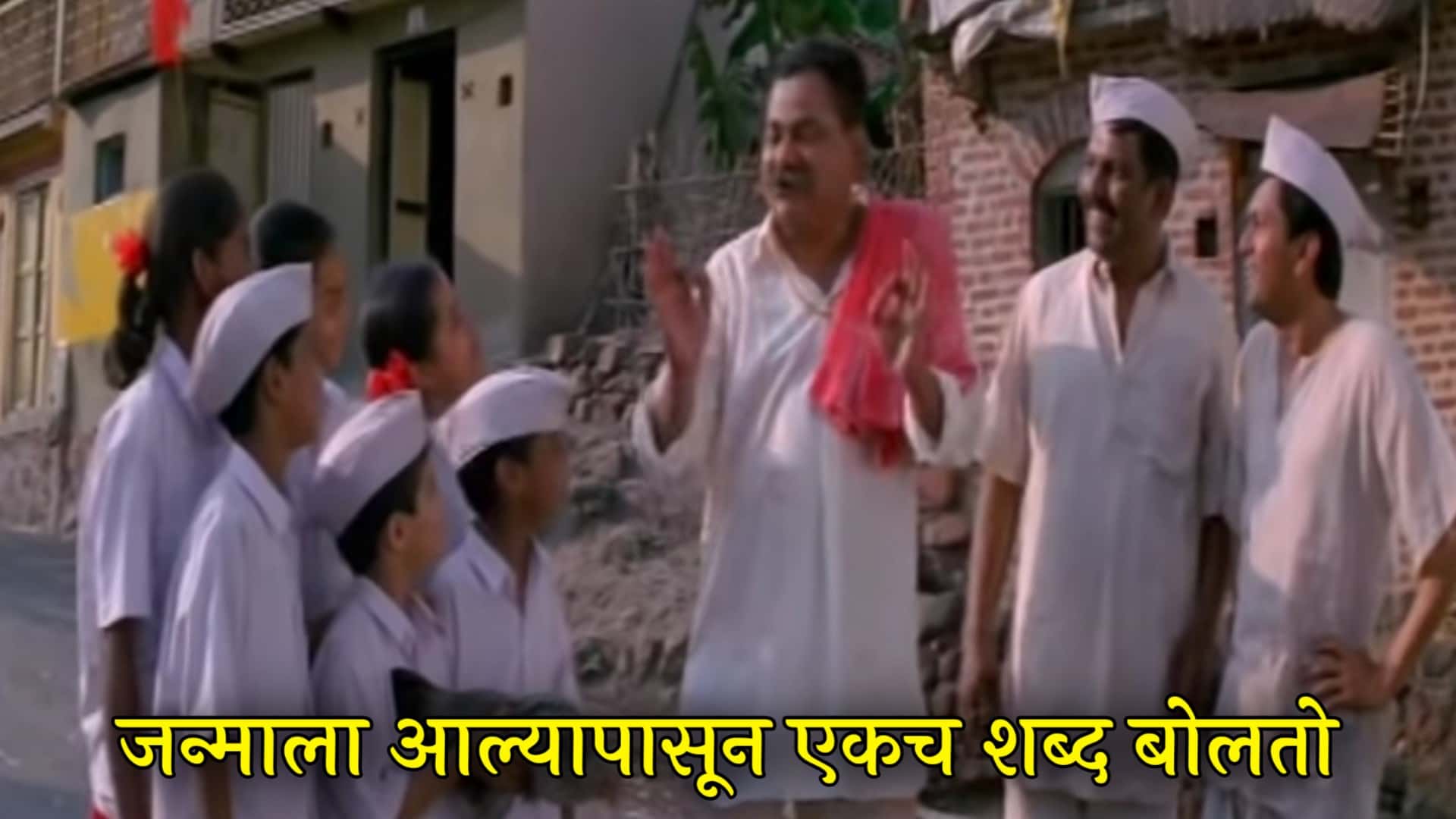 Priya Berde as Bakulabai / Akka
Dushman gavacha nav gheto

Tyo balicha bakra hay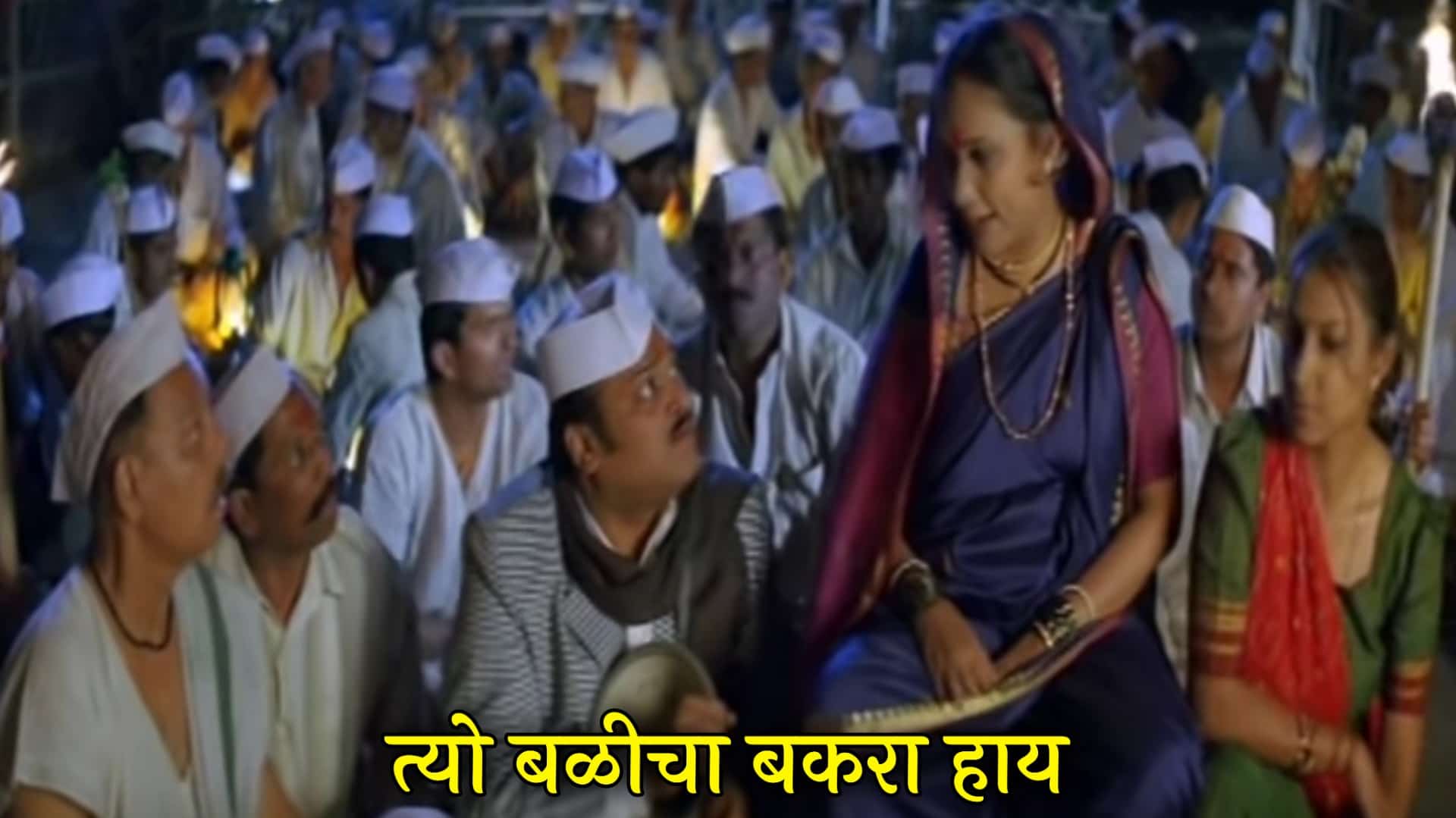 Kranti Redkar as Shevanta
Tomna maraycha kam nay ha