Hera Pheri Meme Templates
Hera Pheri was released in 2000. This Bollywood comedy movie was directed by Priyadarshan.
Three unemployed men look for answers to all their money problems. The story revolves around the trio Akshay Kumar as Raju, Paresh Rawal as Baburao Ganpatrao Apte (Babu Bhaiya), and Sunil Shetty as Ghanshyam (Shyam).
This is one of the best comedy movie ever made in Bollywood,
you can watch Hera Pheri Movie Online anytime on Prime Video!
Hera Pheri is an unlimited entertainment dose. Those dialogue deliveries are a reason to watch this movie again and again, you will not tired at all. These Hera Pheri Meme Templates are now used in the day-to-day conversation!
The sequel of Hera Pheri was released in 2006 as Phir Hera Pheri!
Checkout
Here are the famous Hera Pheri Meme Templates :
Akshay Kumar As Raju
50 rupaya kaat overacting ka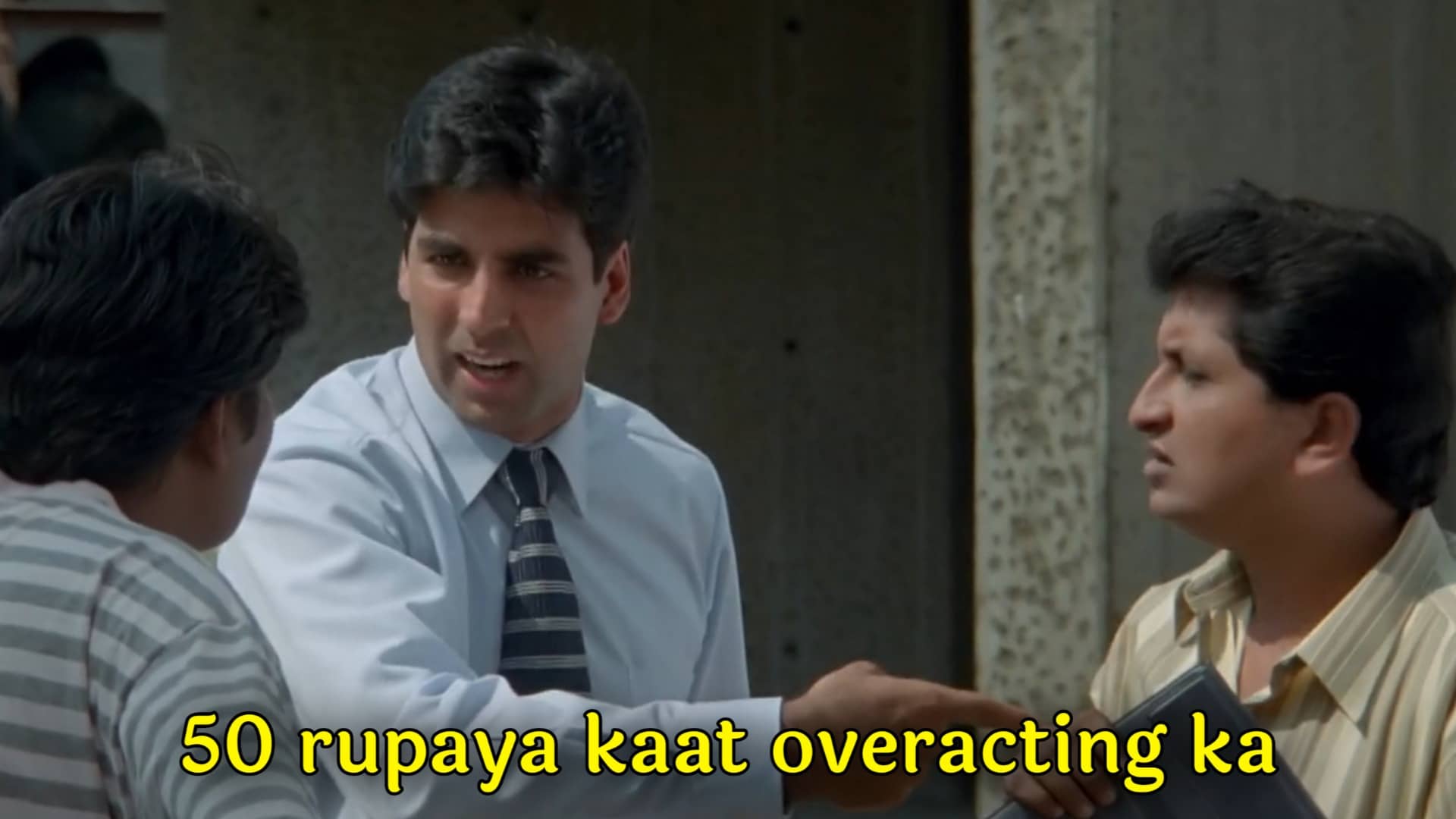 Aurat ka chakkar babubhaiya aurat ka chakkar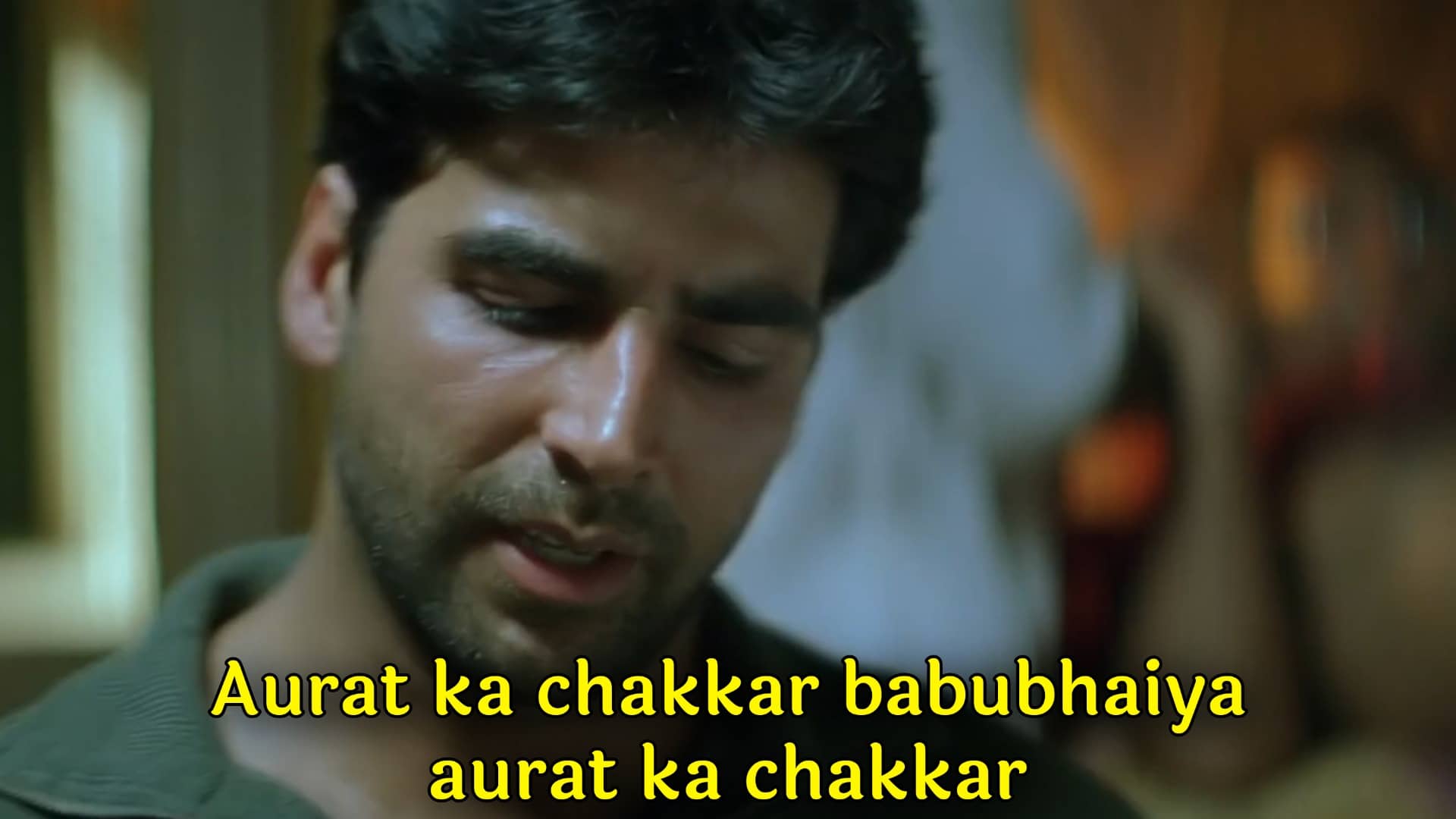 Ab aya na line pe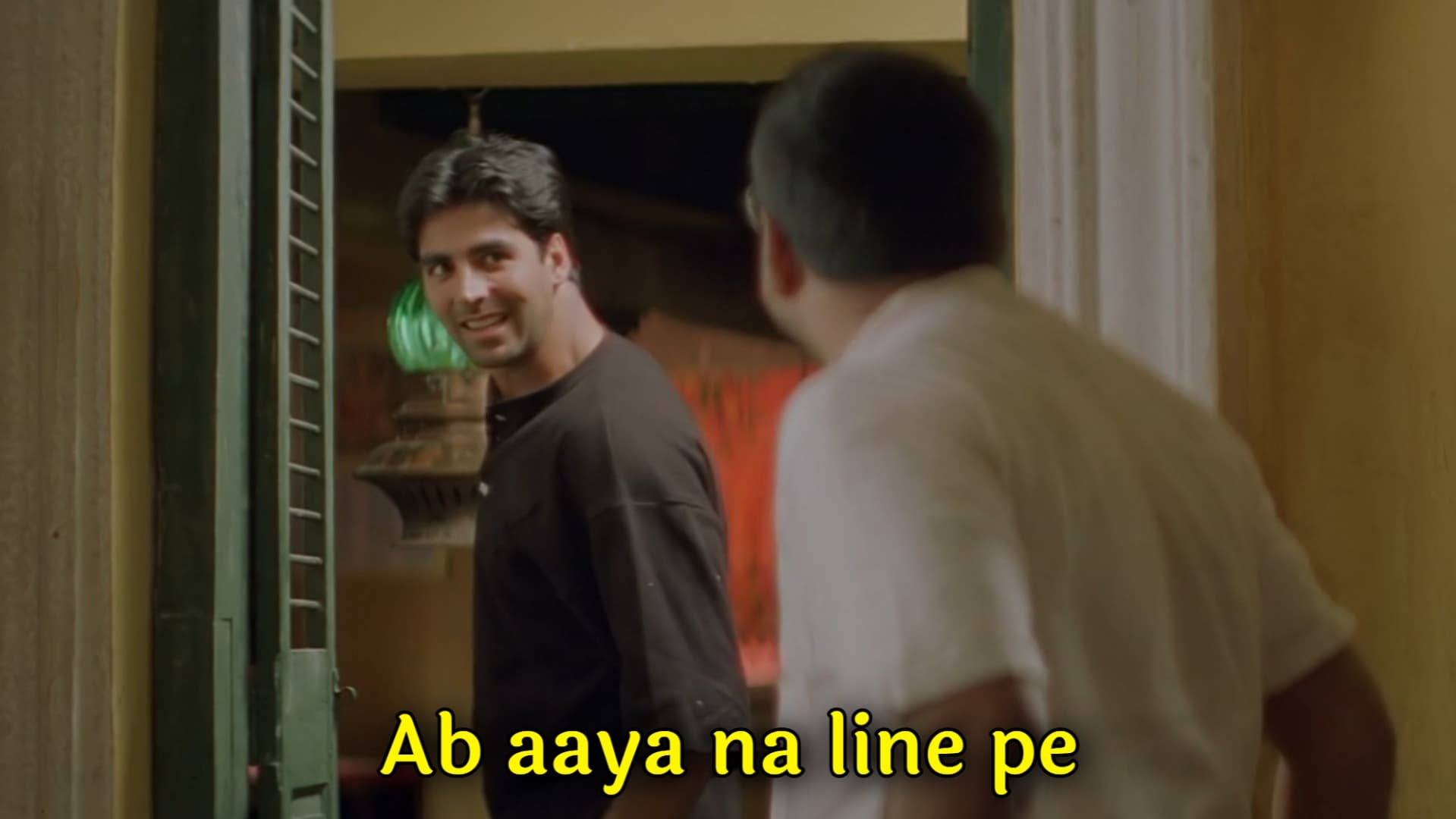 Mai sirf chawal pakaunga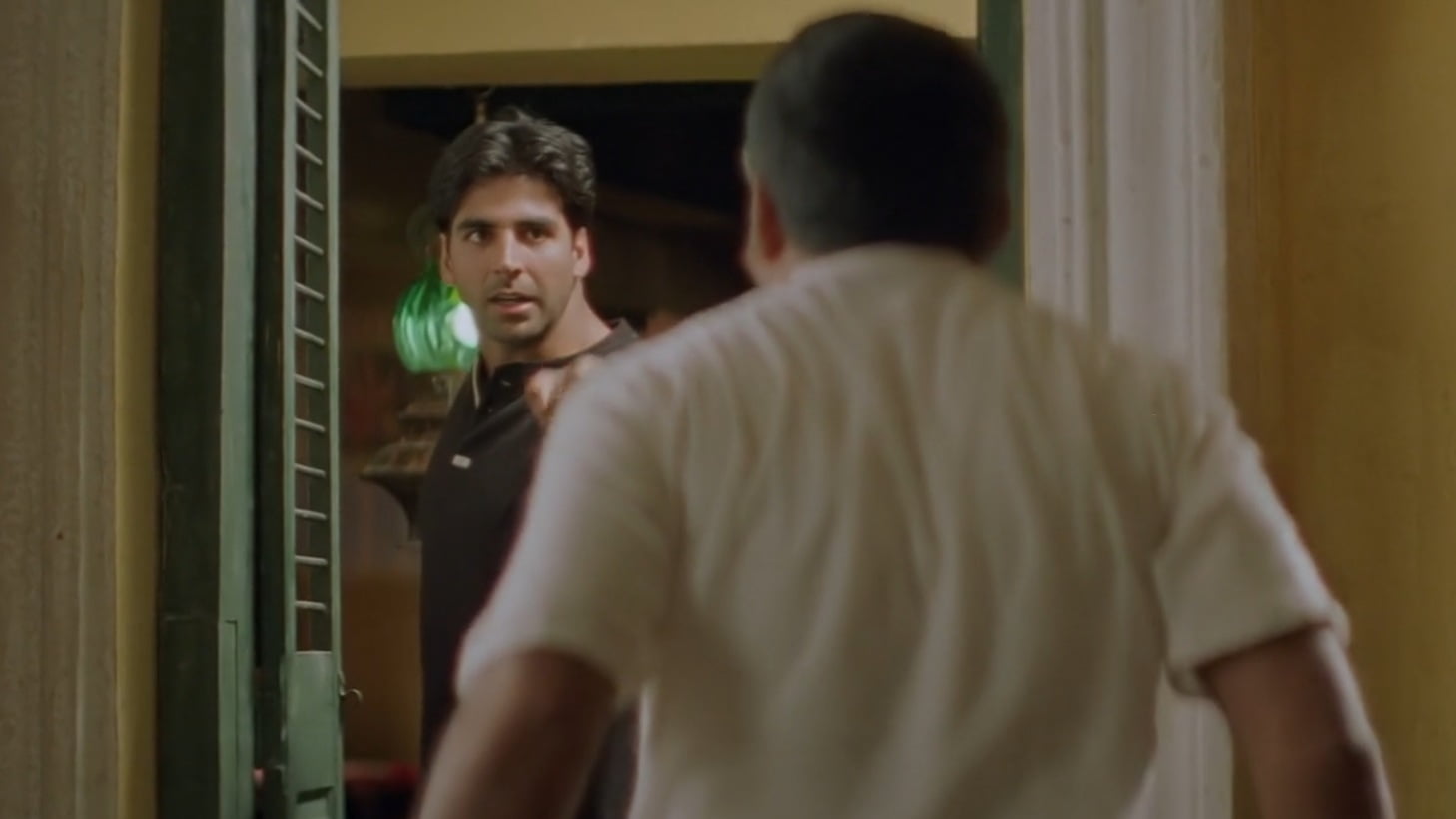 Inke baraat nai policewale hi aanewale hai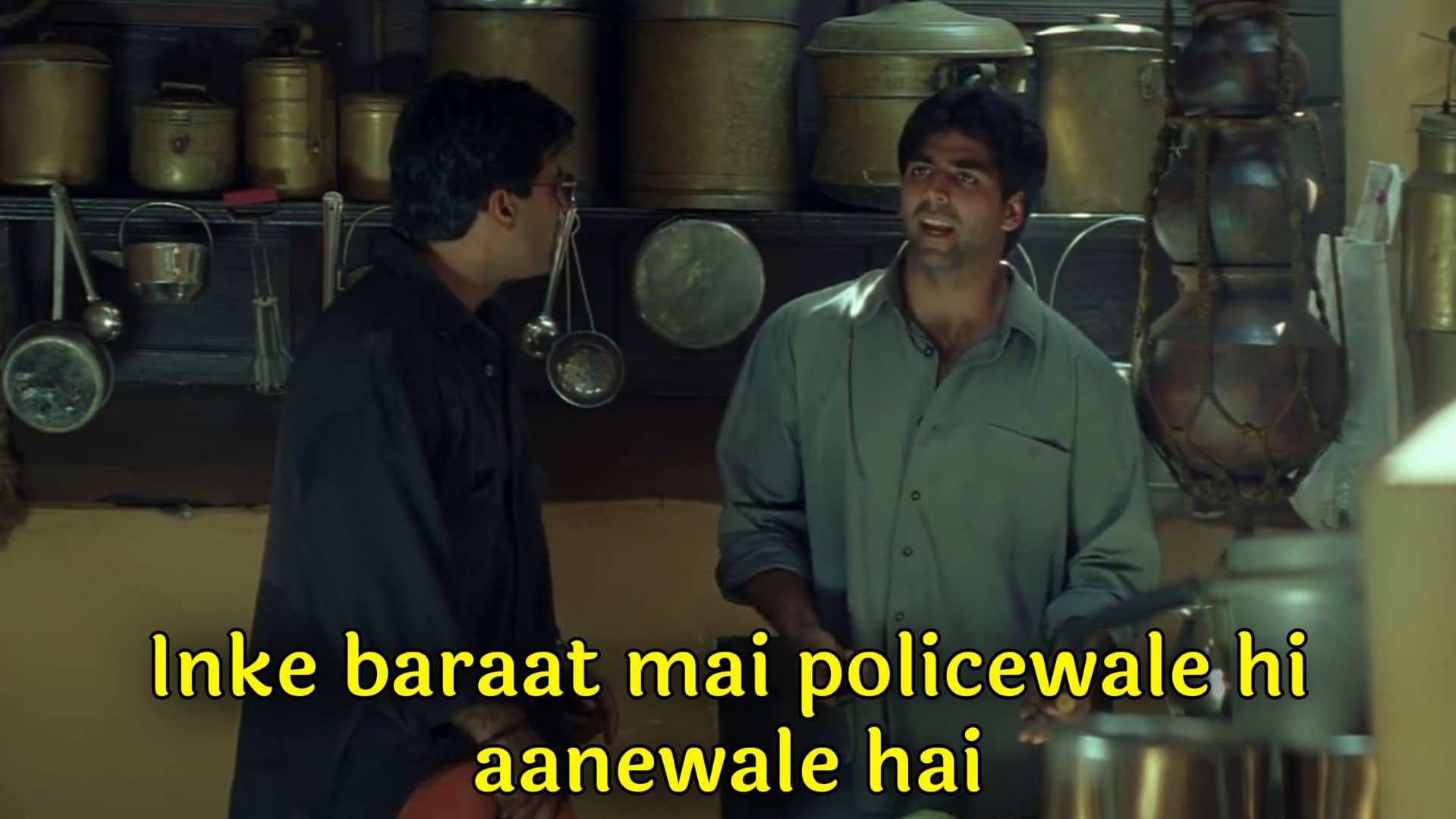 Meri kundali mai ek khoon likha hai maloom hai an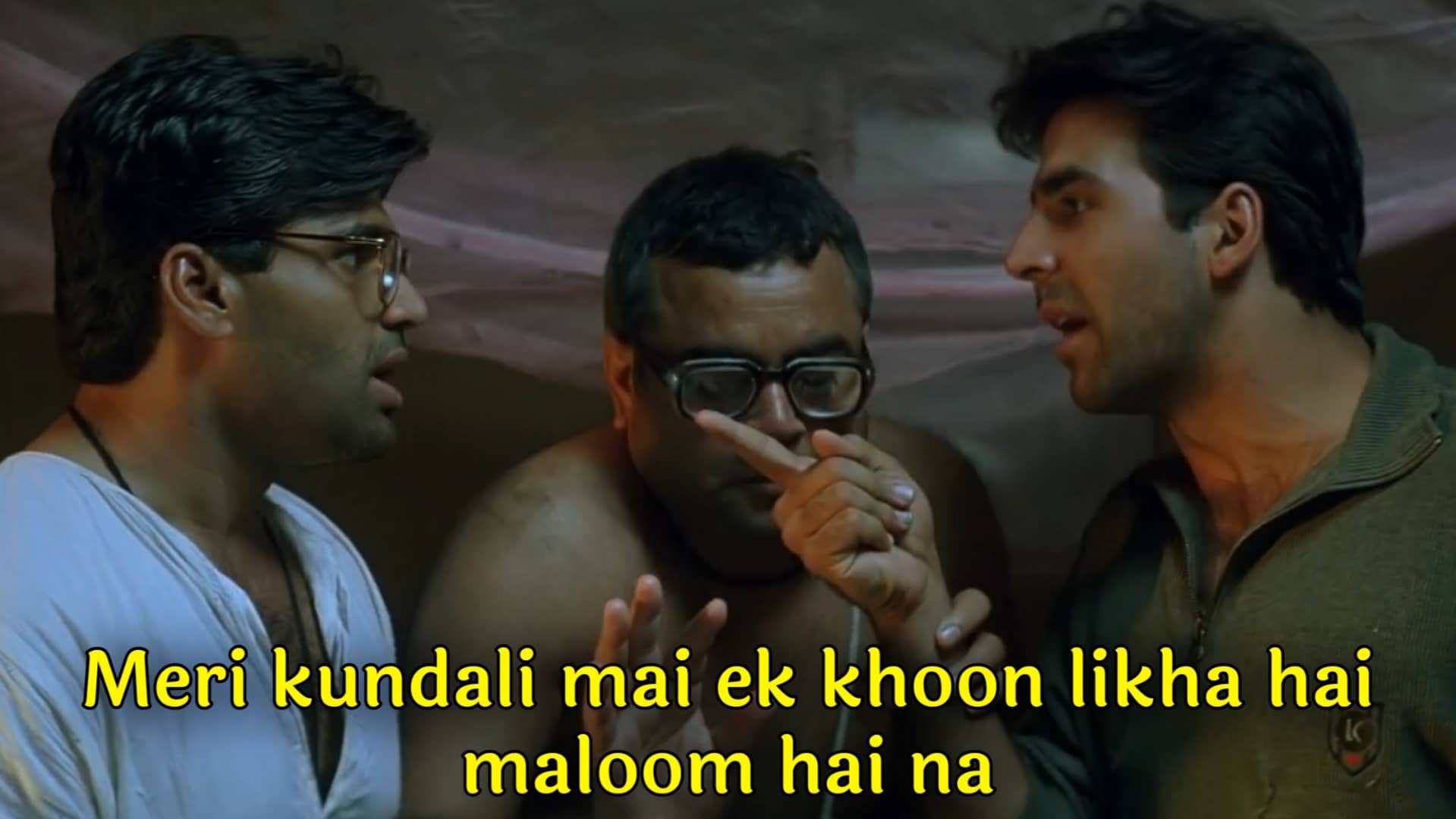 Mai dastakhat karne ko taiyyar hu

Akshay Kumar(Raju) Sunil Shetty (Shyam) Hera Pheri Meme Template

Paresh Rawal as Baburao Ganpatrao Apte (Babu Bhaiya)
Aaja tujhe sandas dikhata hu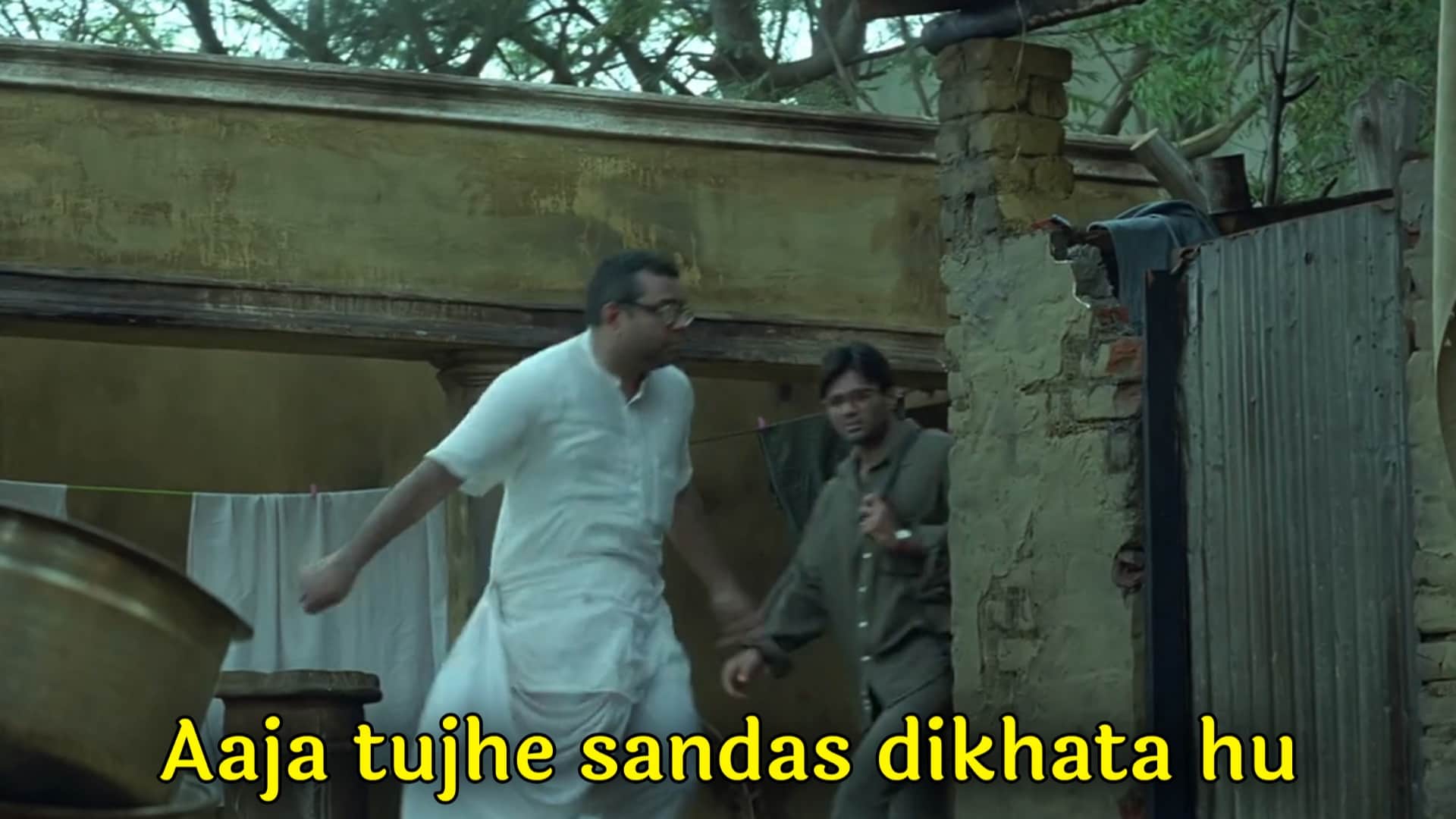 Yeh baburao ka style hai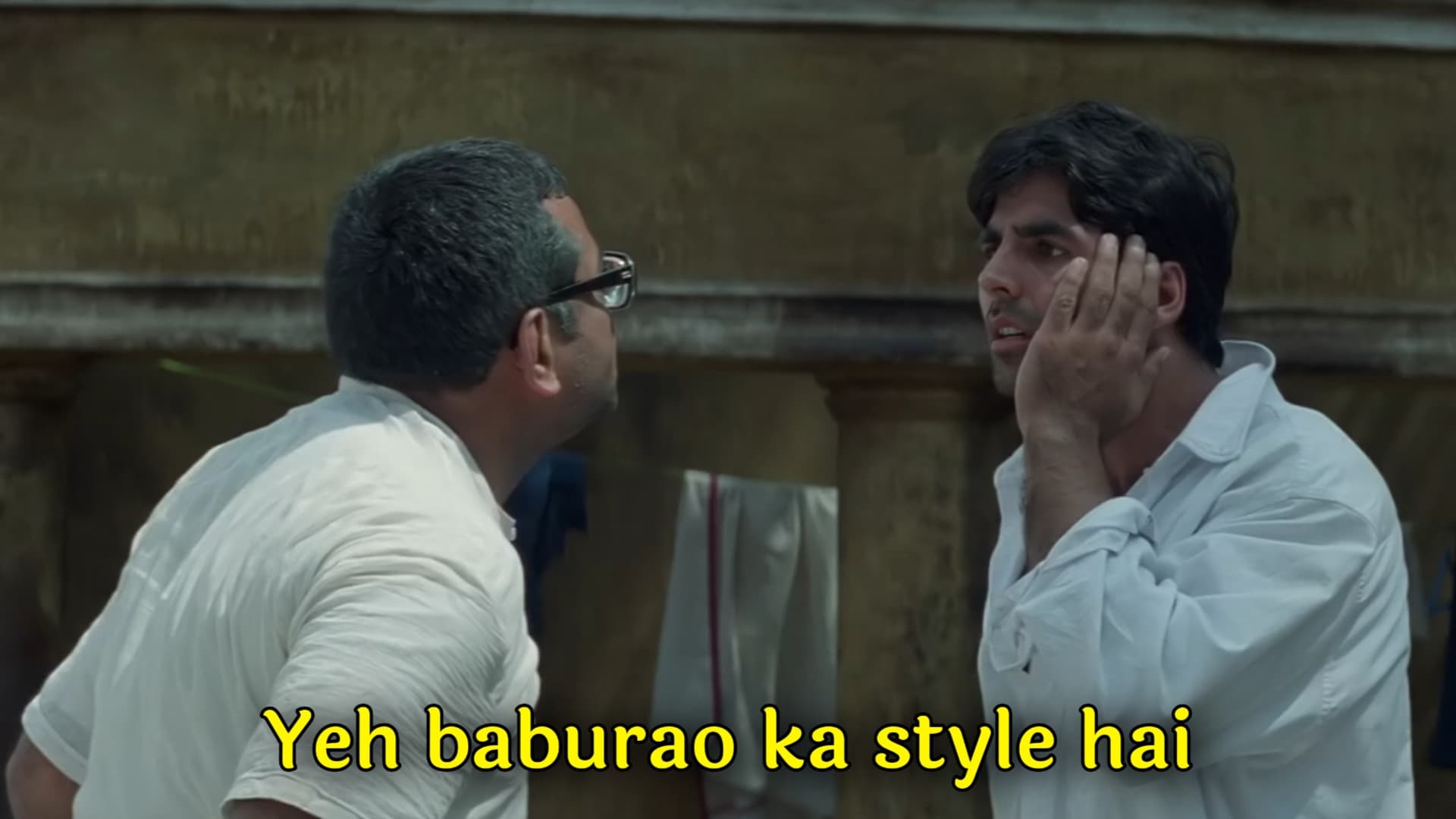 Yeh daaru nahi dawai hai

Woh police sidha khopdi mai goli maarega

Woh mai mast tel mai fry karke kha gaya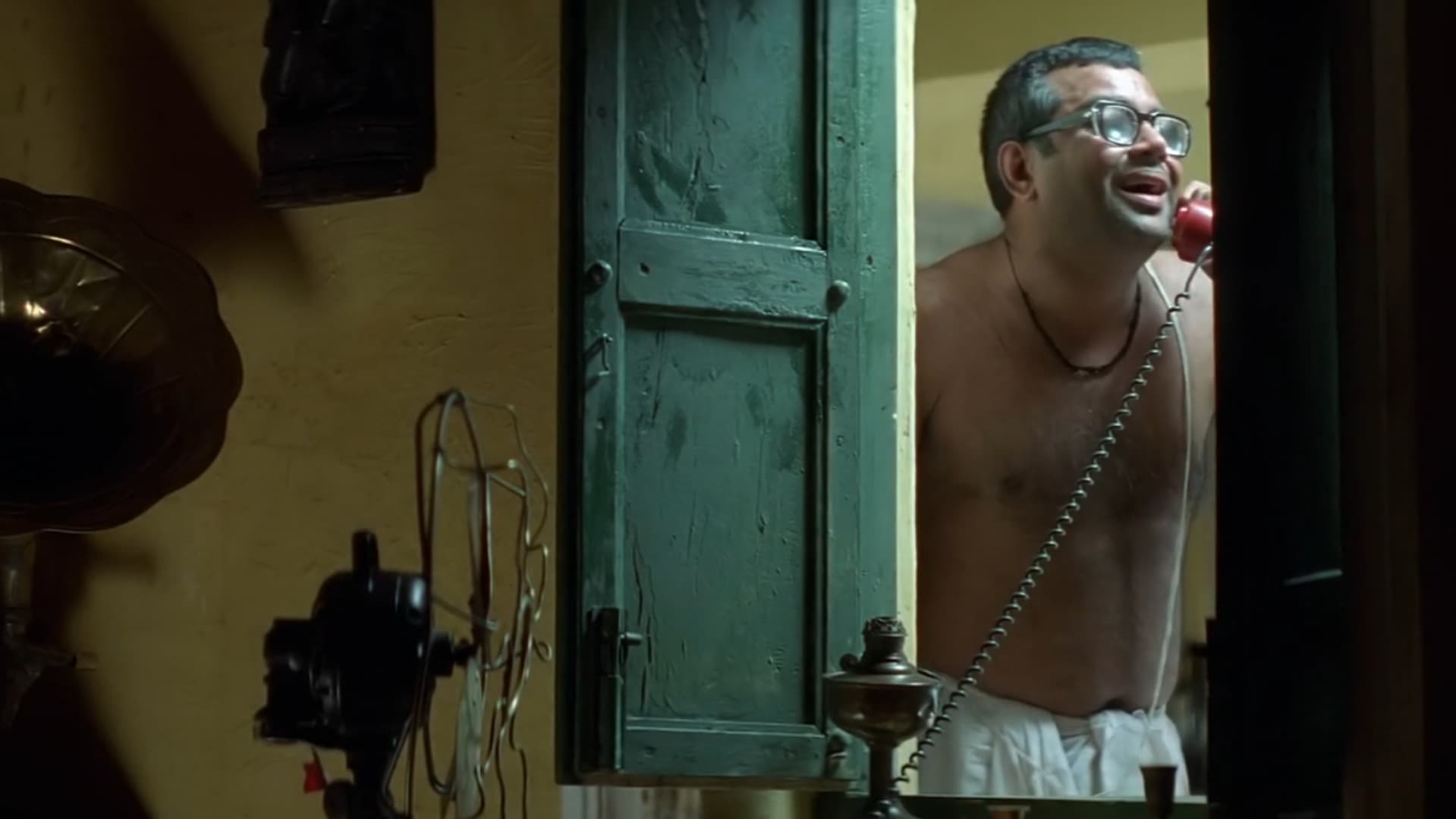 Sunday ko aana mast naha dhoke aana

Upar wala jab bhi deta deta chappar faadke

Tu chup re tu chup re

Rakh rakh teri maa ki

Kutrya saalya

Khopadi tod saale ka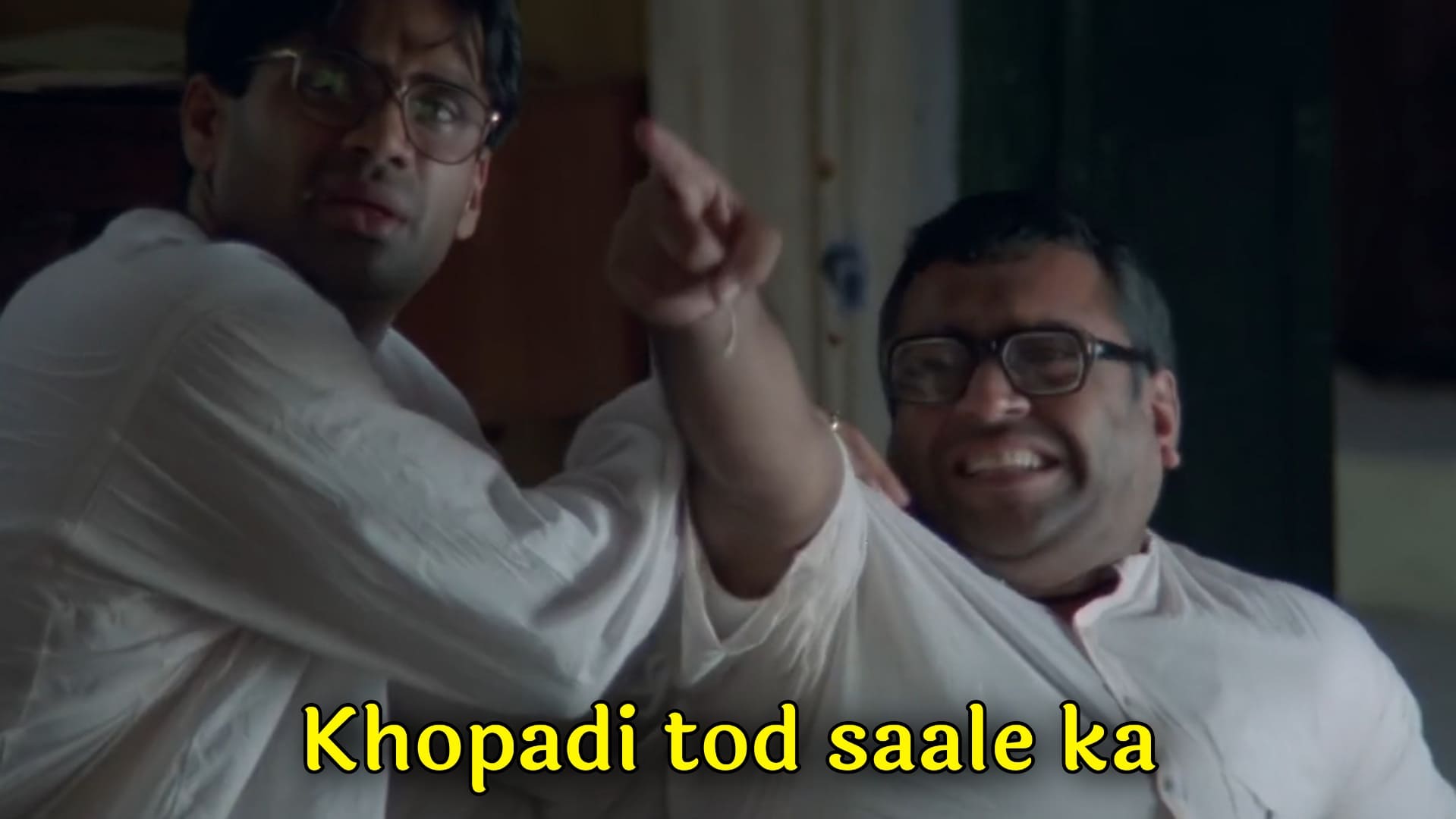 Jai Maharashtra

Dil dariya hai baki sab samandar hai

Bilkul ricks nahi lene ka

Bandobast hogaya

Are gapp bas re gapp bas

Ab mai tumko apna croreona ka khazaana dikhaata hu

Sunil Shetty as Ghanshyam (Shyam)
Yeh kya behooda harkat hai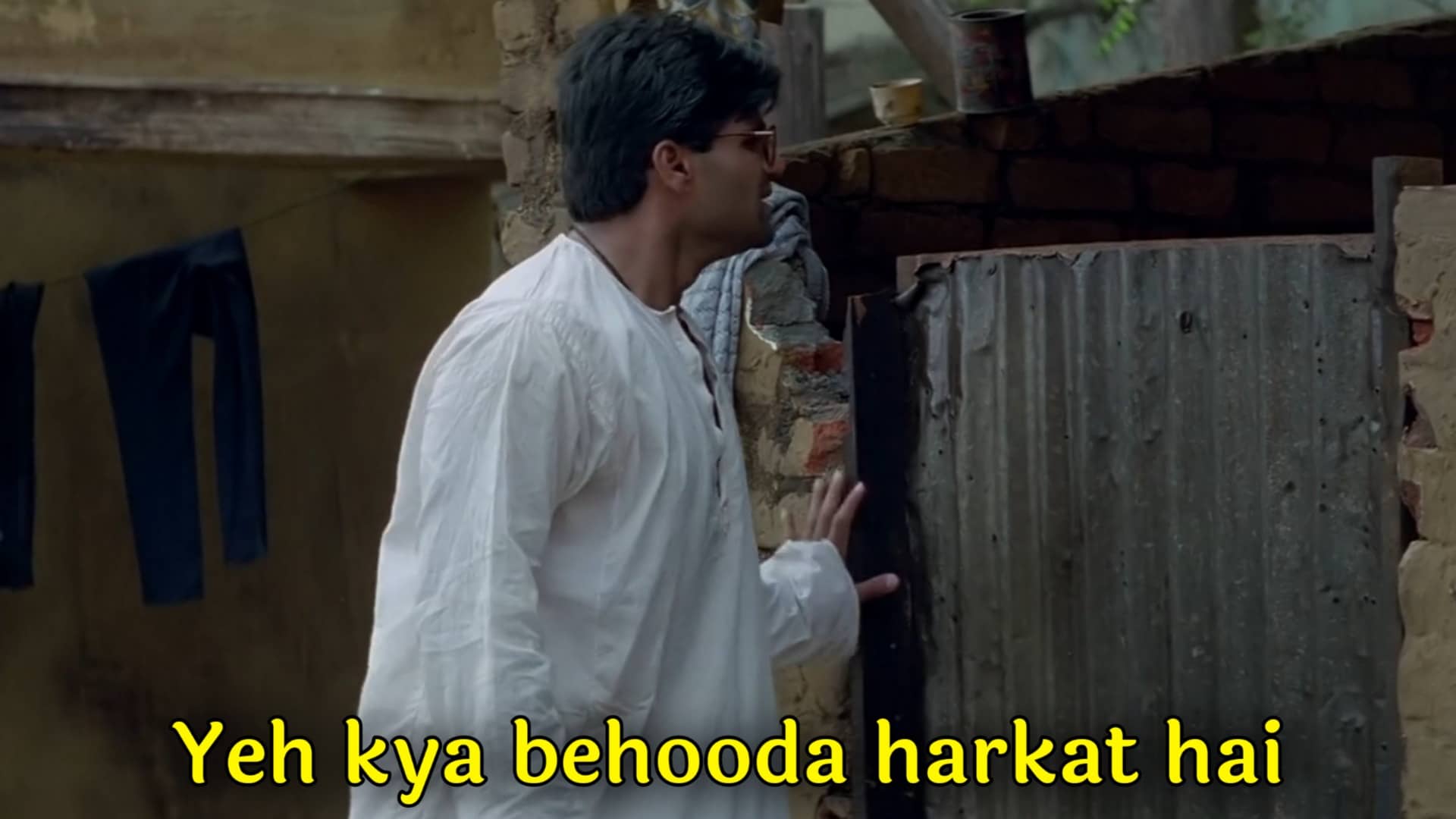 Yeh toh bahot gehra hai

Yeh inka pyaar jatane ka style hai

Mujhe jald hi bahot saare paise milne waale hai

Kya tumhe mujh par zara bhi vishwas nahi

Shyam on the phonecall

Om Puri as Khadak Singh
Ab milta hi nahi pata nahi kaha hai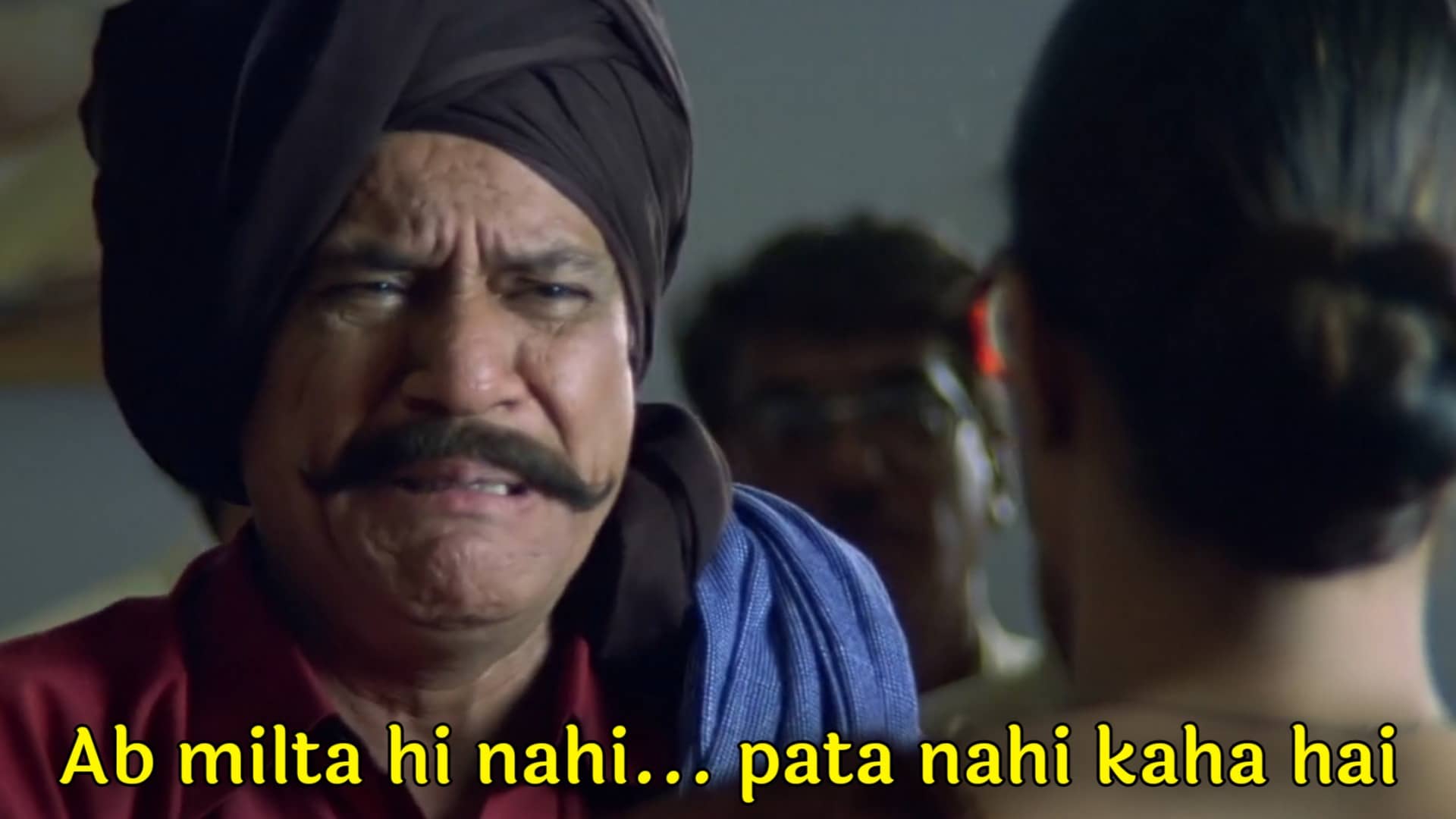 Khadak Singh and other's watching fight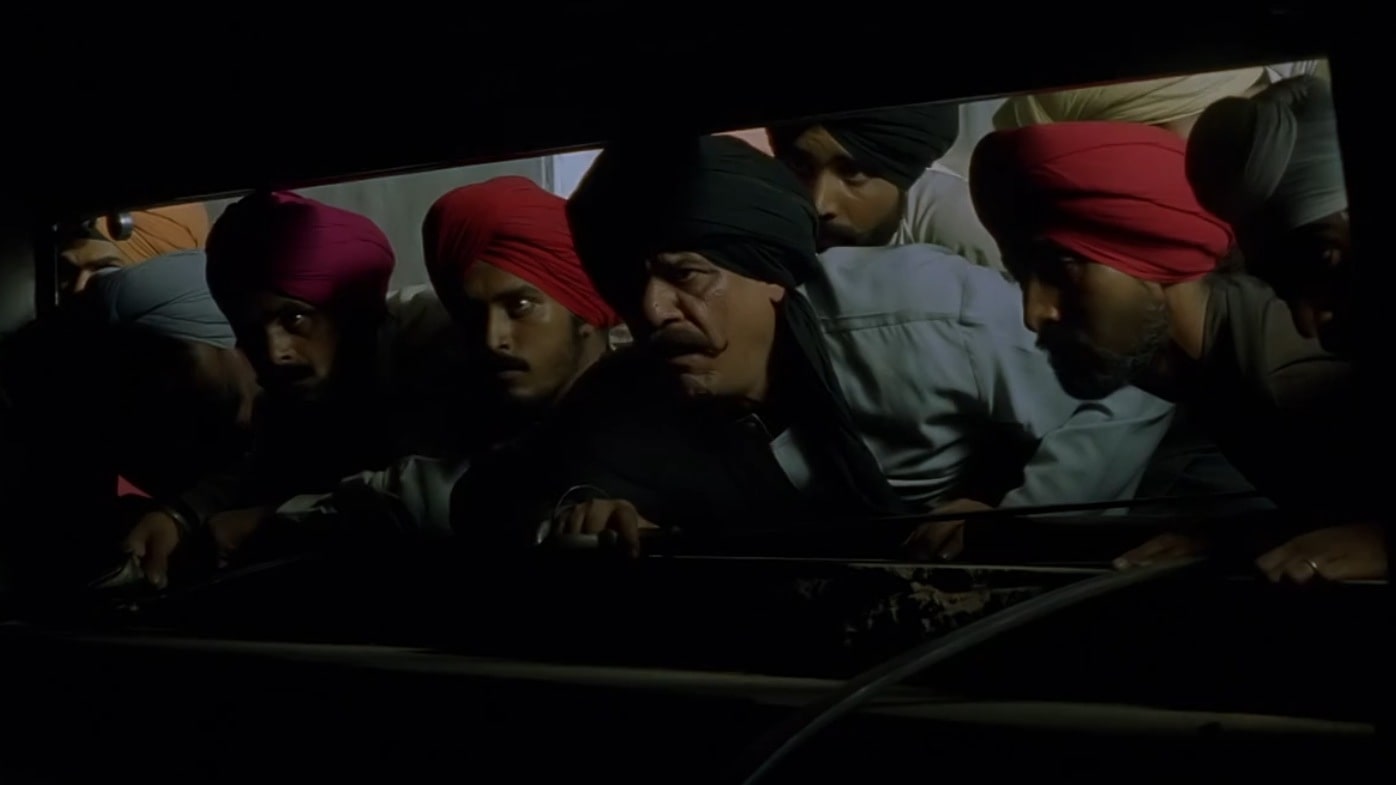 Ram nam satya hai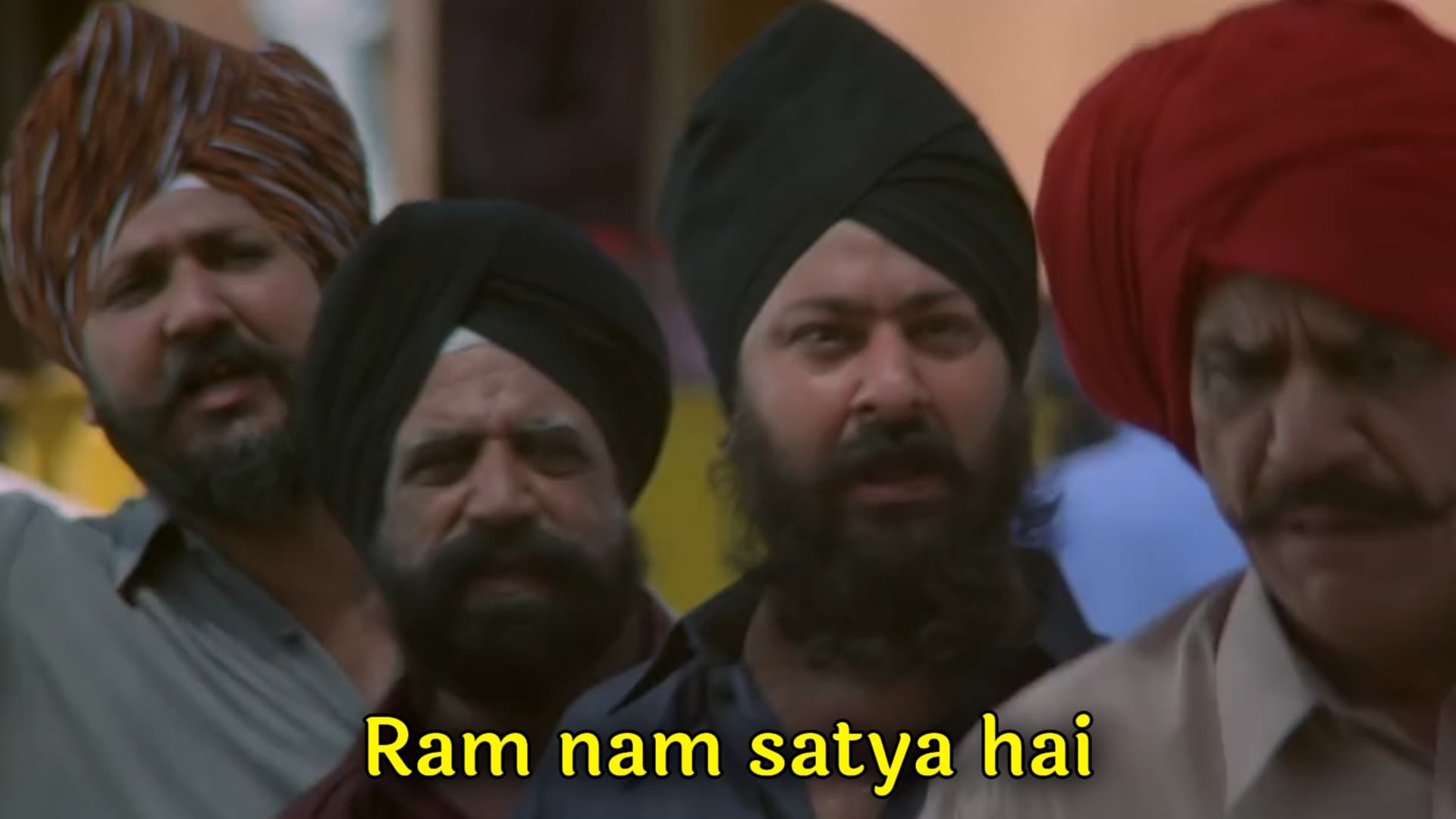 Khadak Singh fighting scene

Asrani as Bank Manager
Aisa koi dusra raapchik maal hai kya