Mumbai Pune Mumbai Meme Templates
Mumbai Pune Mumbai Marathi movie released in 2010. this Marathi romantic drama movie directed by Satish Rajwade starring Mukta Barve & Swapnil Joshi. the second part of the movie was released in 2015 as Mumbai Pune Mumbai 2 and third part titled as Mumbai Pune Mumbai 3 which was released in 2018.
A story of a girl from Mumbai (Mukta Barve) & boy from Pune (Swapnil Joshi), a girl travels from Mumbai to Pune to meet a prospective groom, reaching that place she found the door locked. She (Mukta Barve) meets the one guy (Swapnil Joshi) and spends the whole day exploring the famous places in Pune like Sarasbaug, Tulshi Baug & Shreemant Dagdusheth Halwai Ganpati Mandir!
You can watch Mumbai Pune Mumbai Movie Online anytime on Prime Video
Here are Mumbai Pune Mumbai dialogues and Marathi meme templates :
Aamhi punekar ashich nava thevto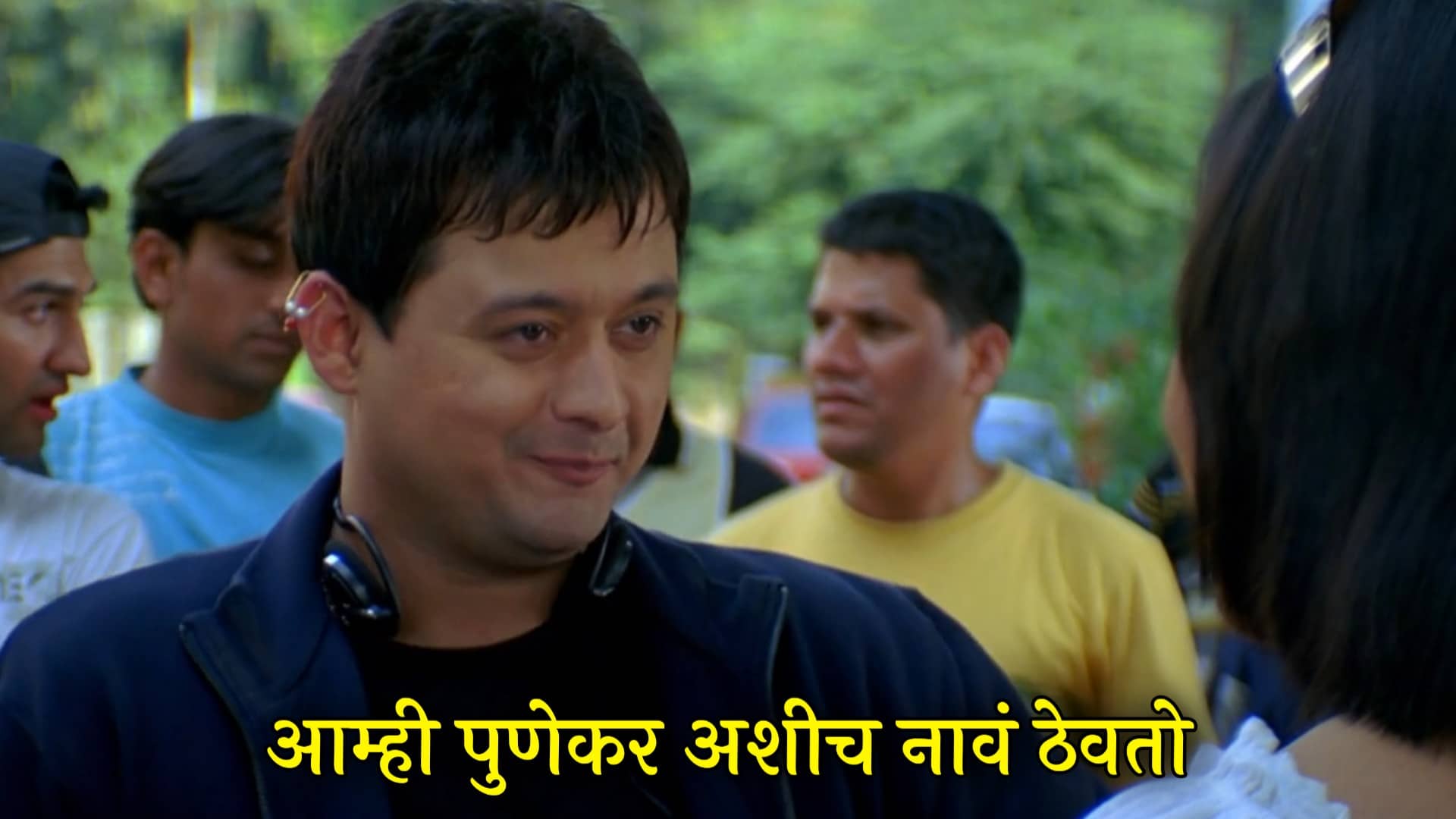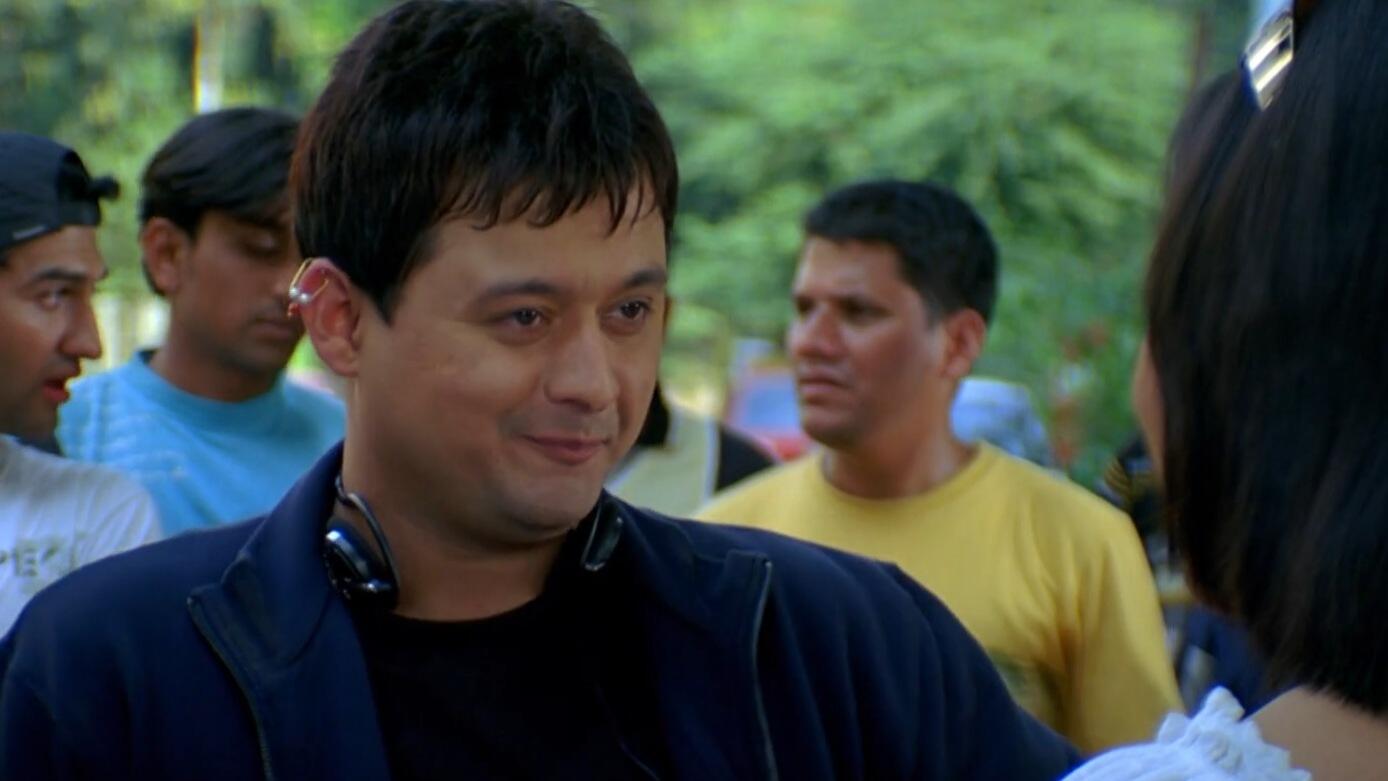 Apman karna konakadun shikava te punyatlya lokankadun shikava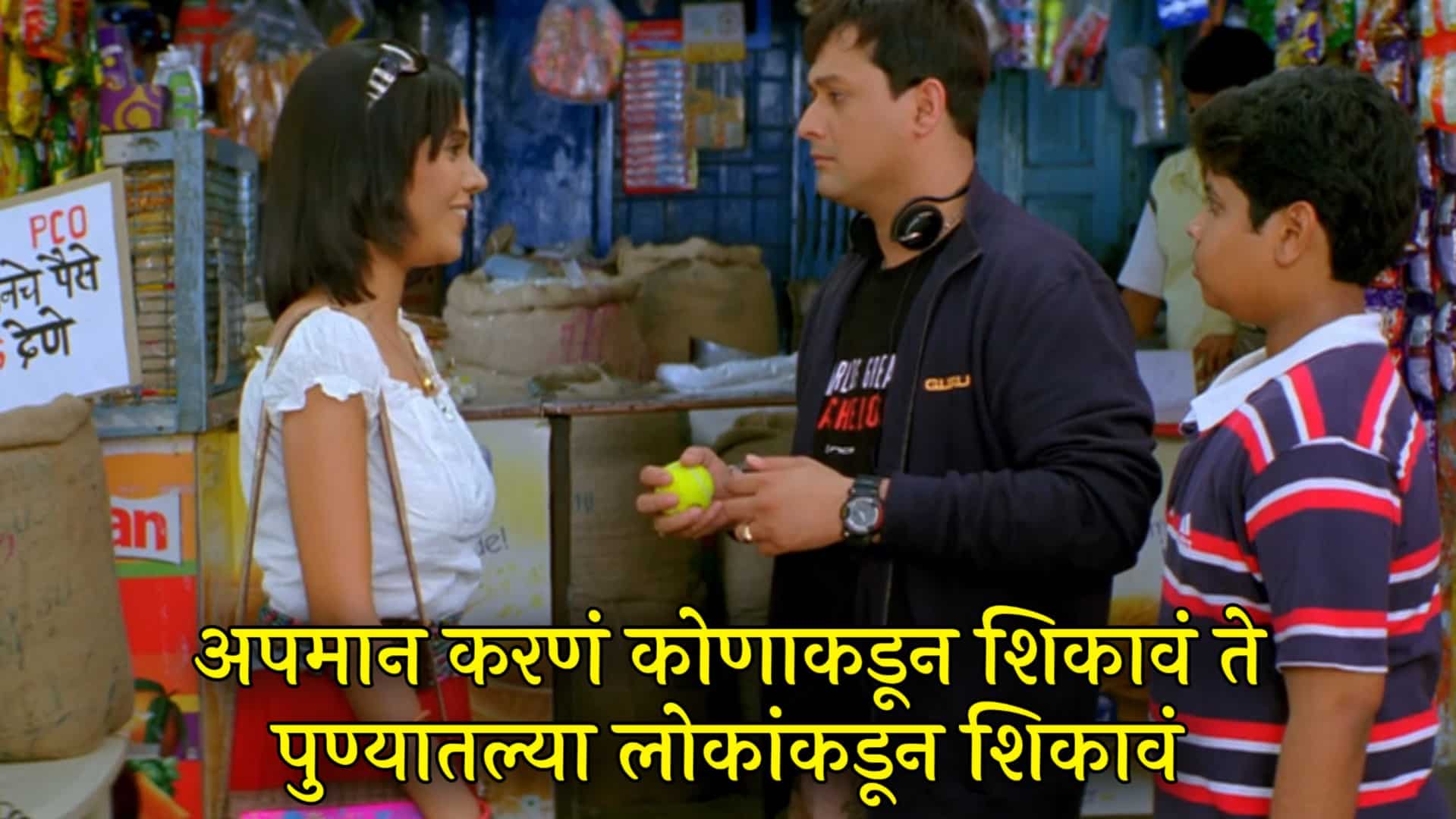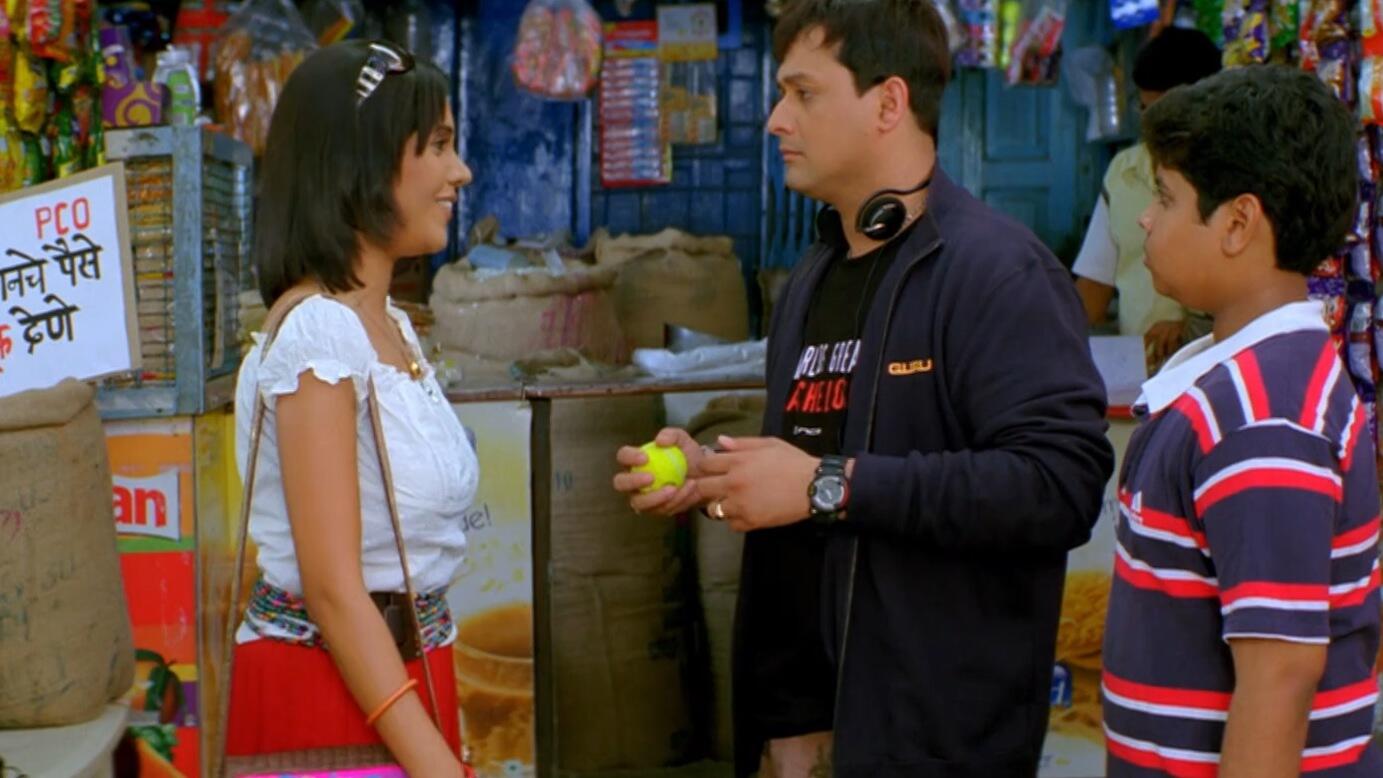 Abhimaan hava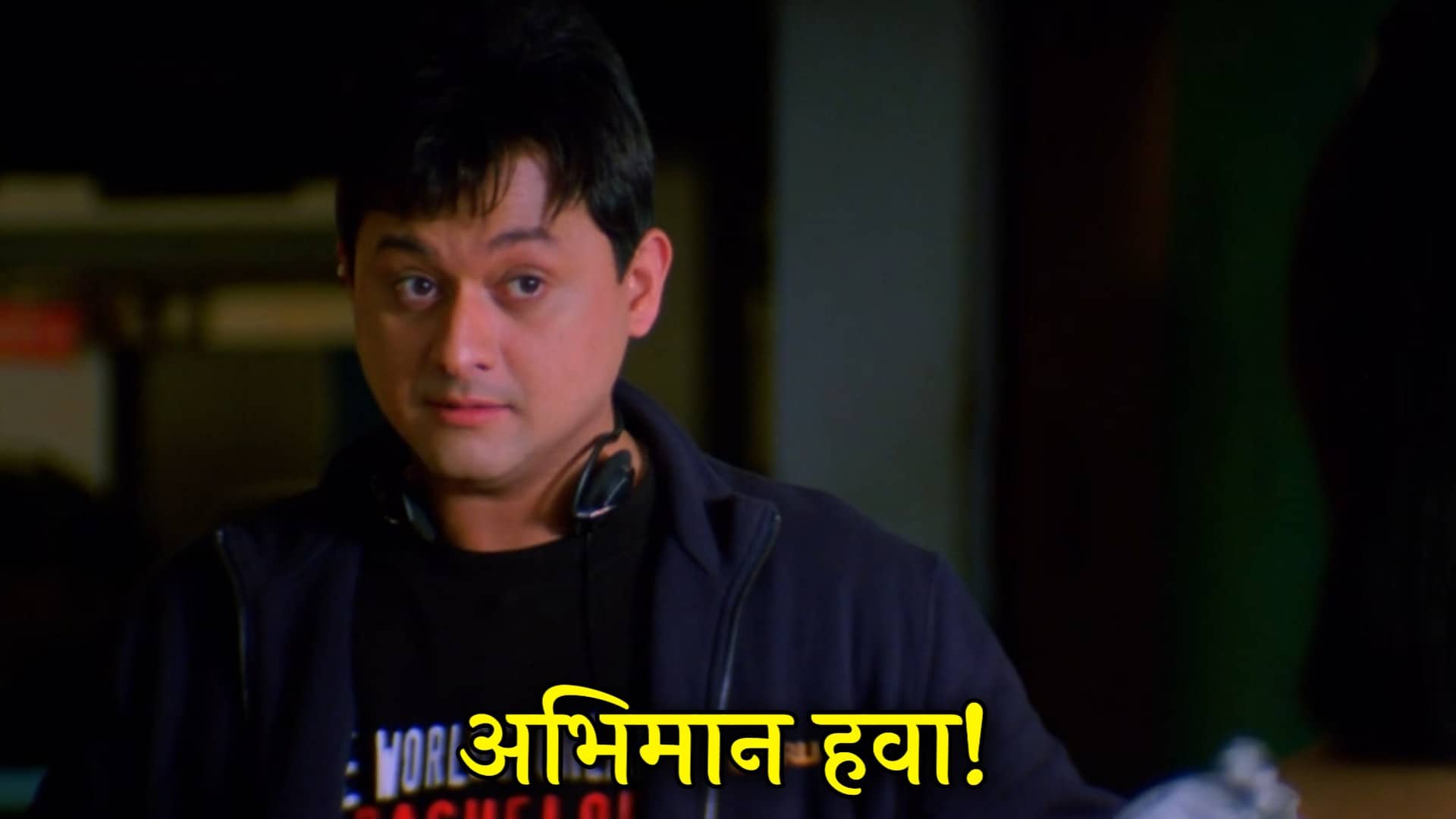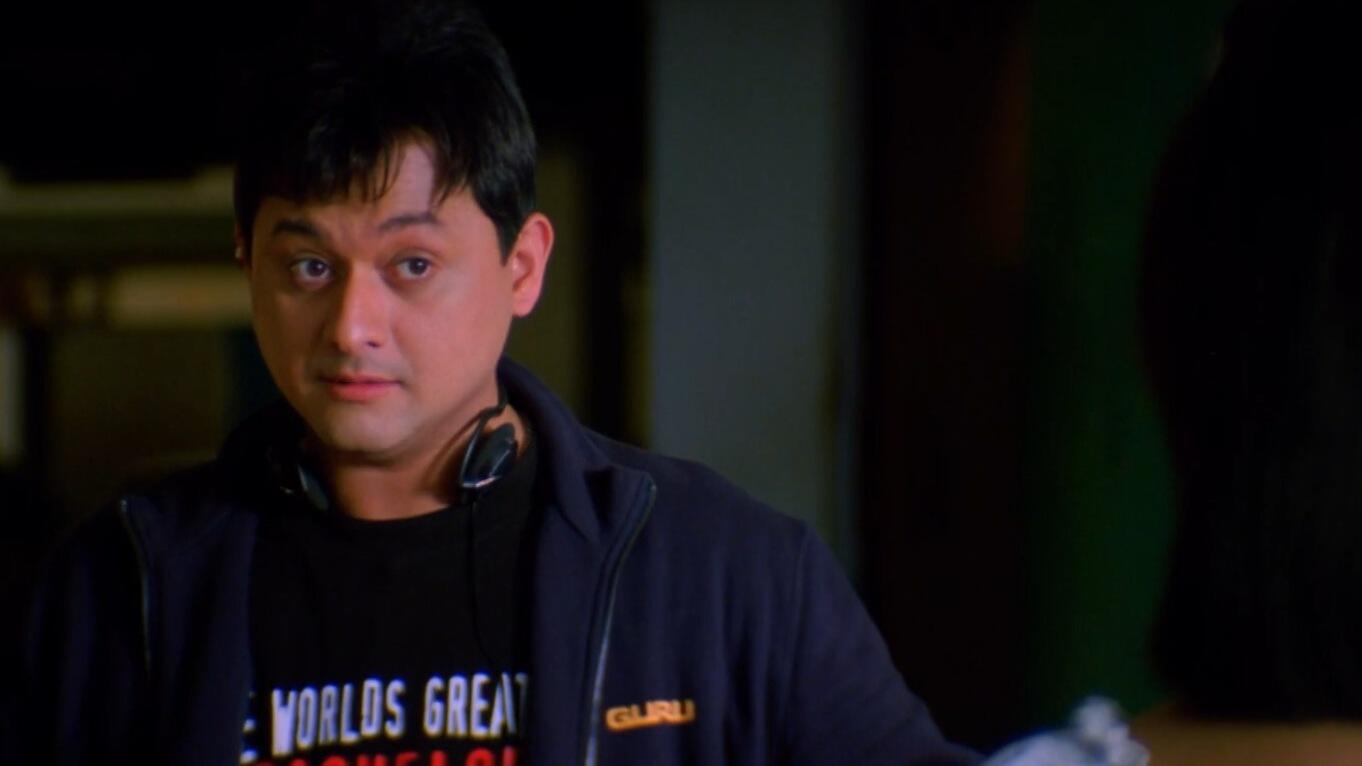 Are waah he hi gun ahet vatata tumchyat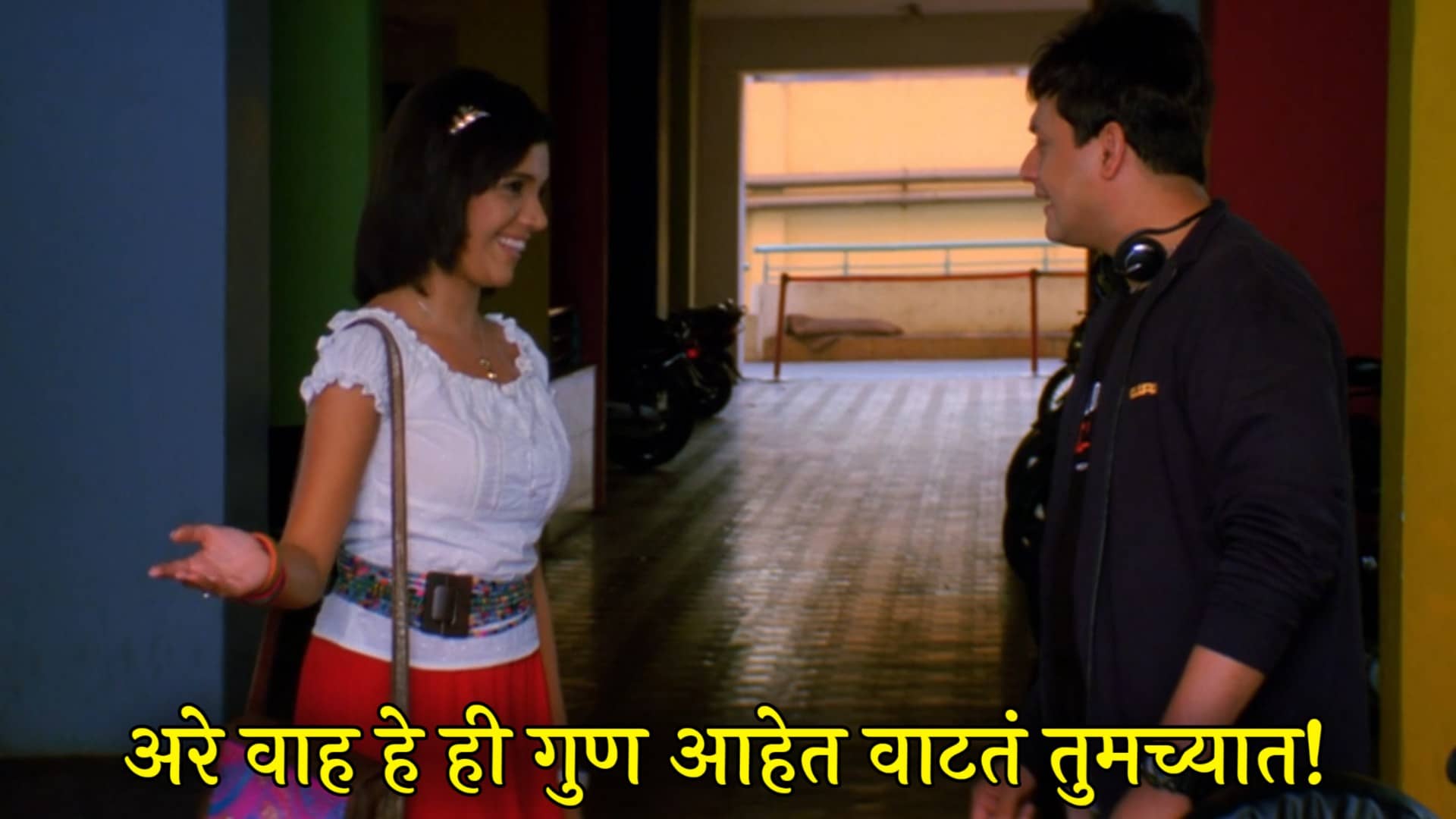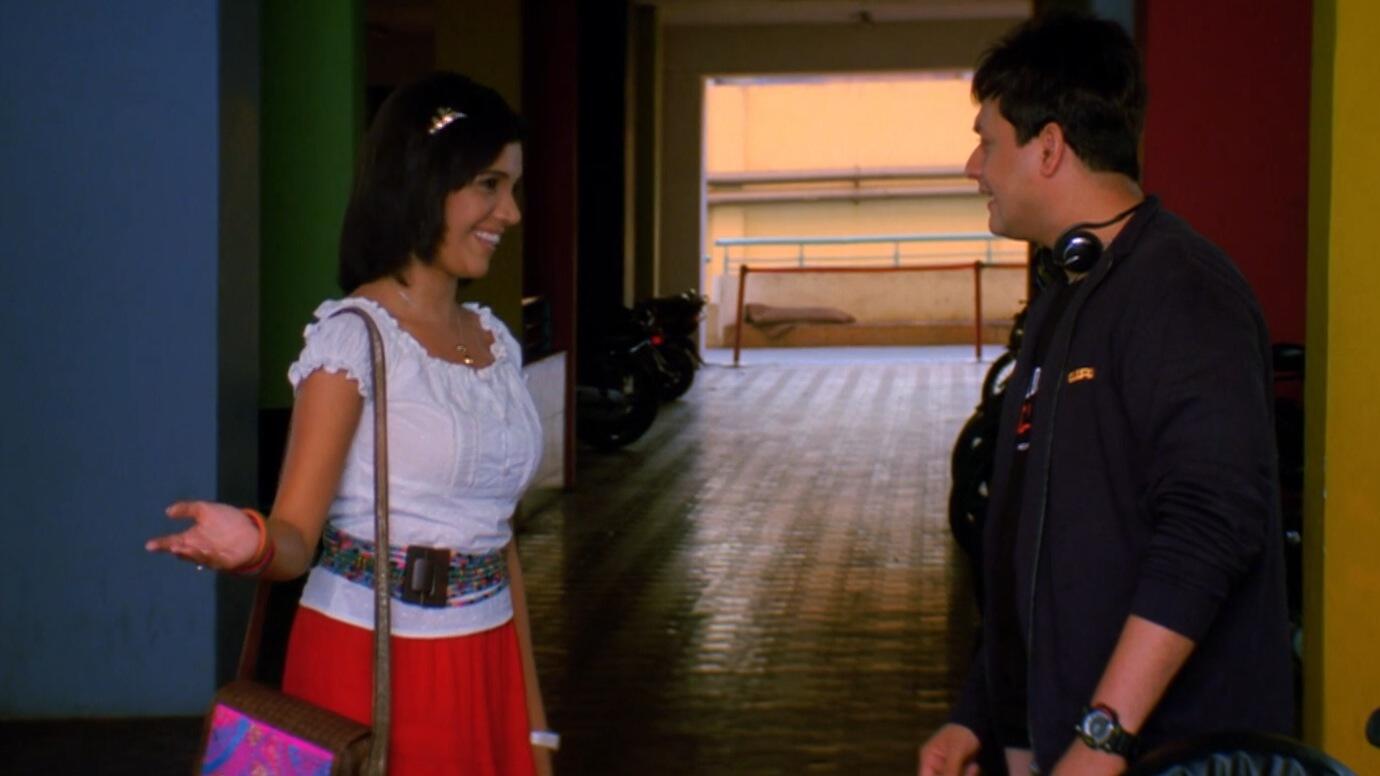 Bass ata swabhimaan dukhavlay maza ek shabda aikun ghenar nahi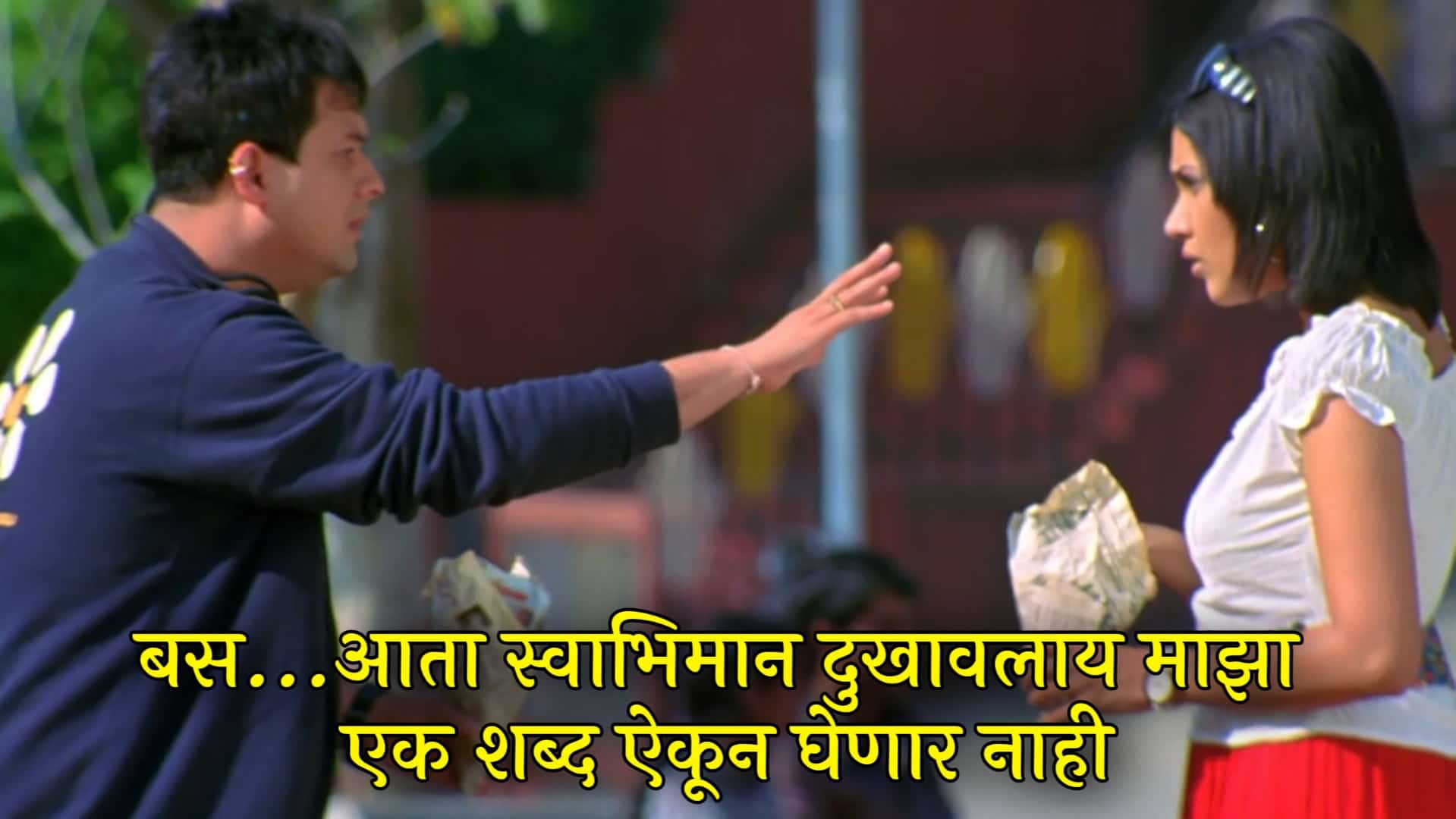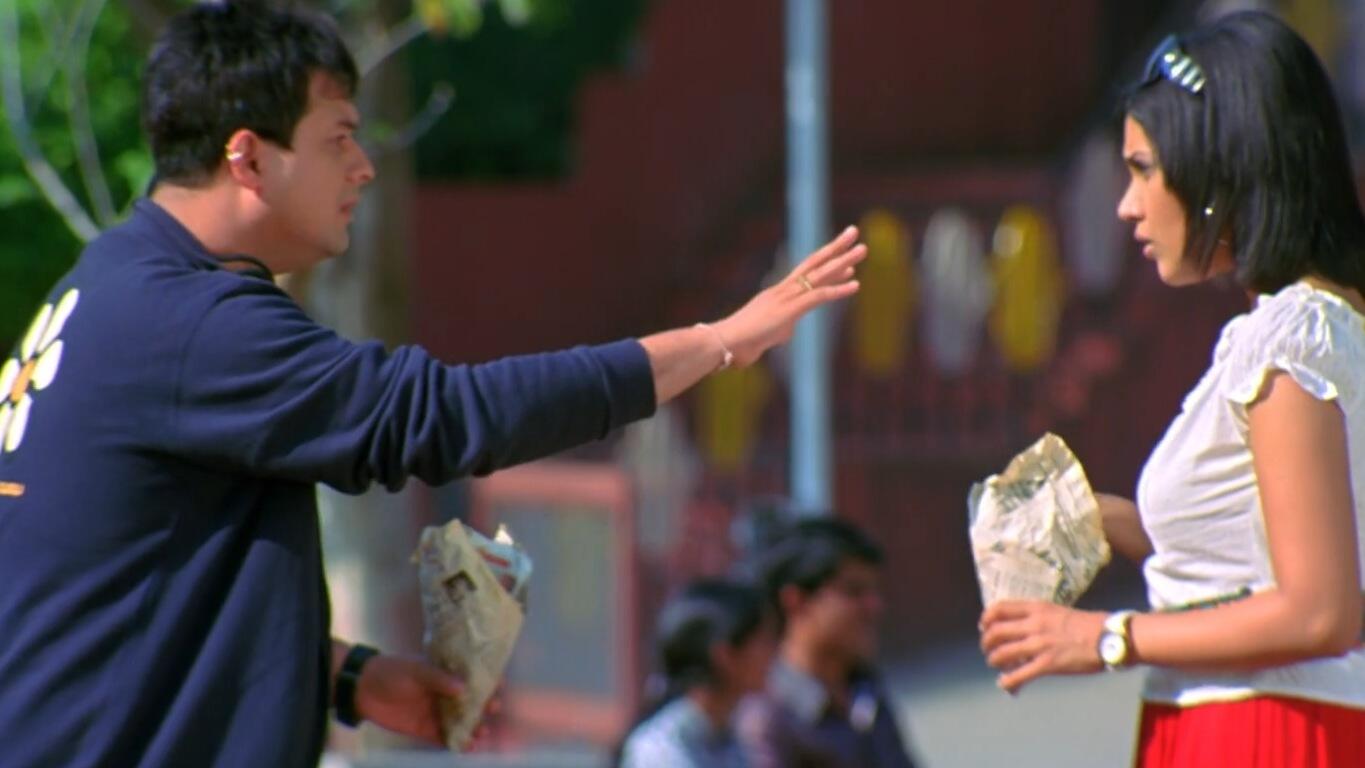 Ekvel dudh gayicha nasava mhashicha nasava pan te chitalencha asava
 
Jya goshtisathi apan aloy ti goshta sodun itar goshti karne yala vel vaya ghalvne asach mhantat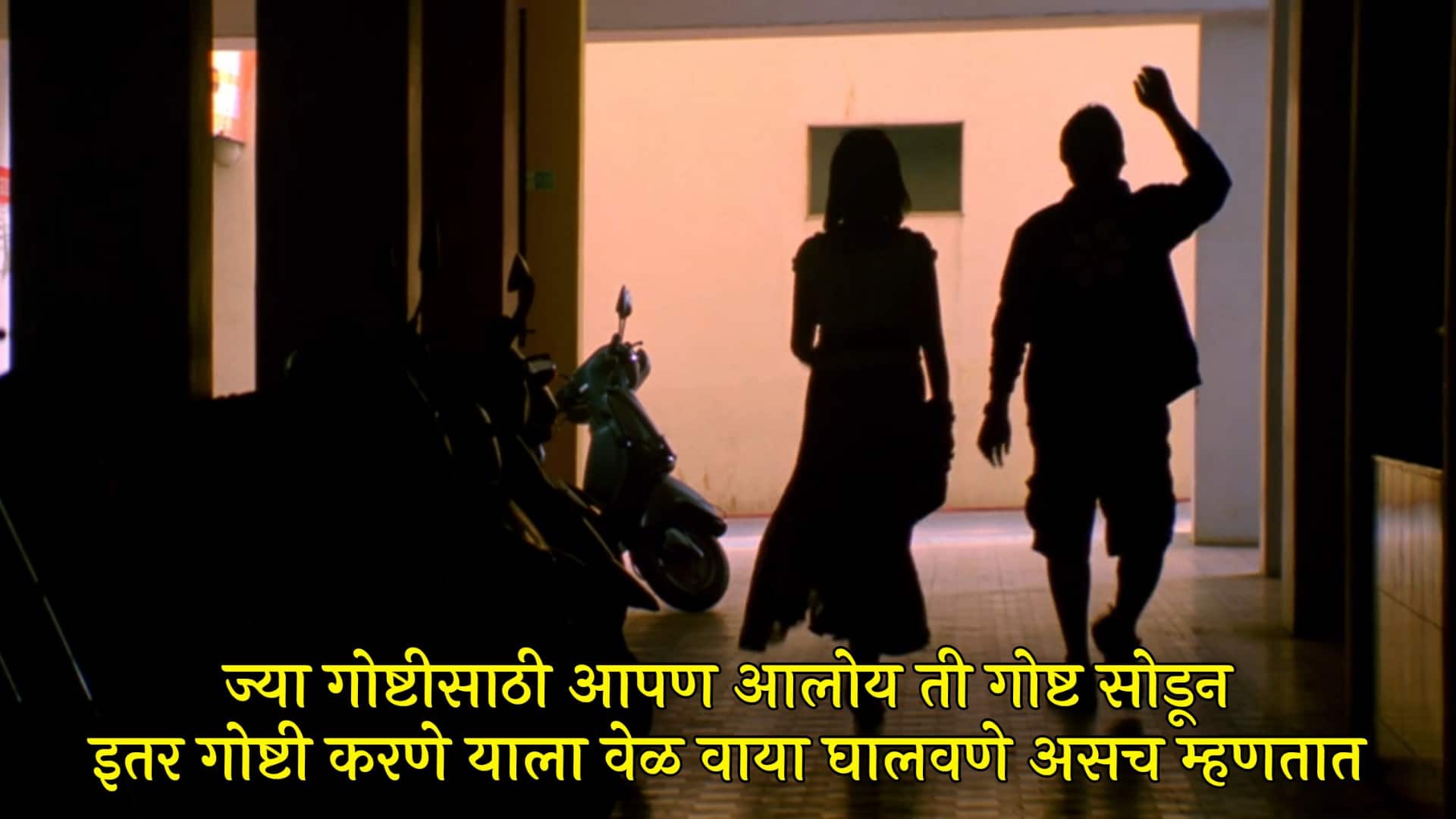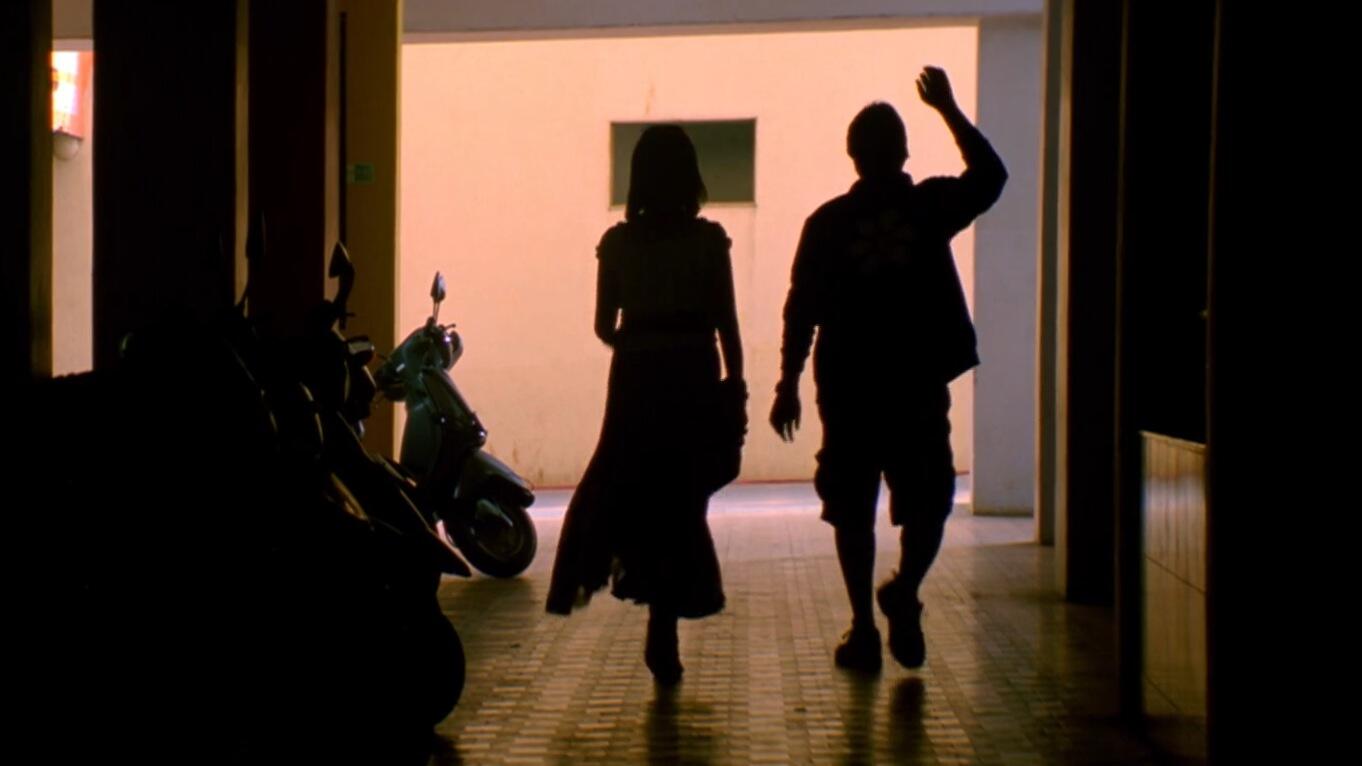 Kalya dagdavarchi pandhri regh ae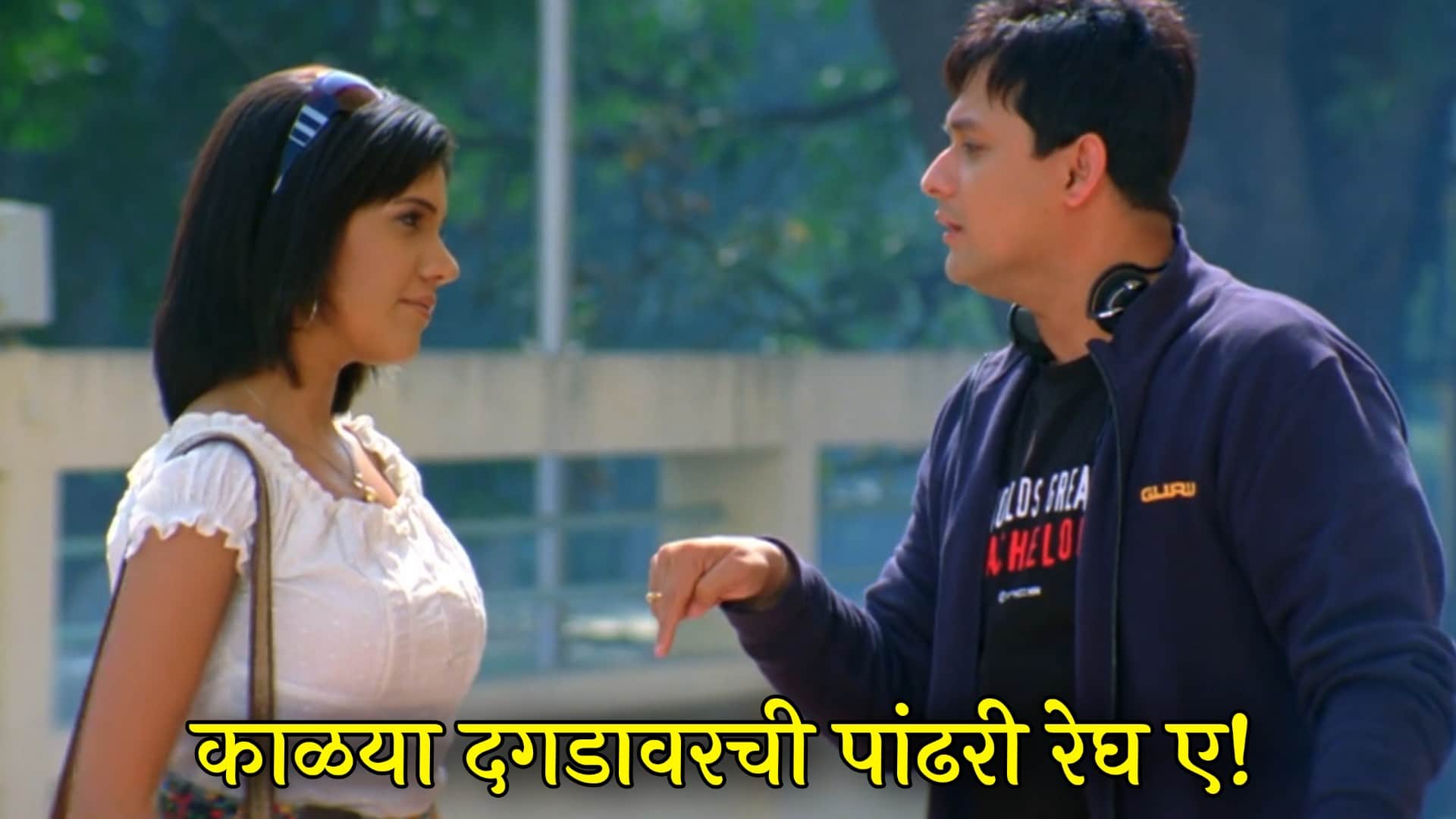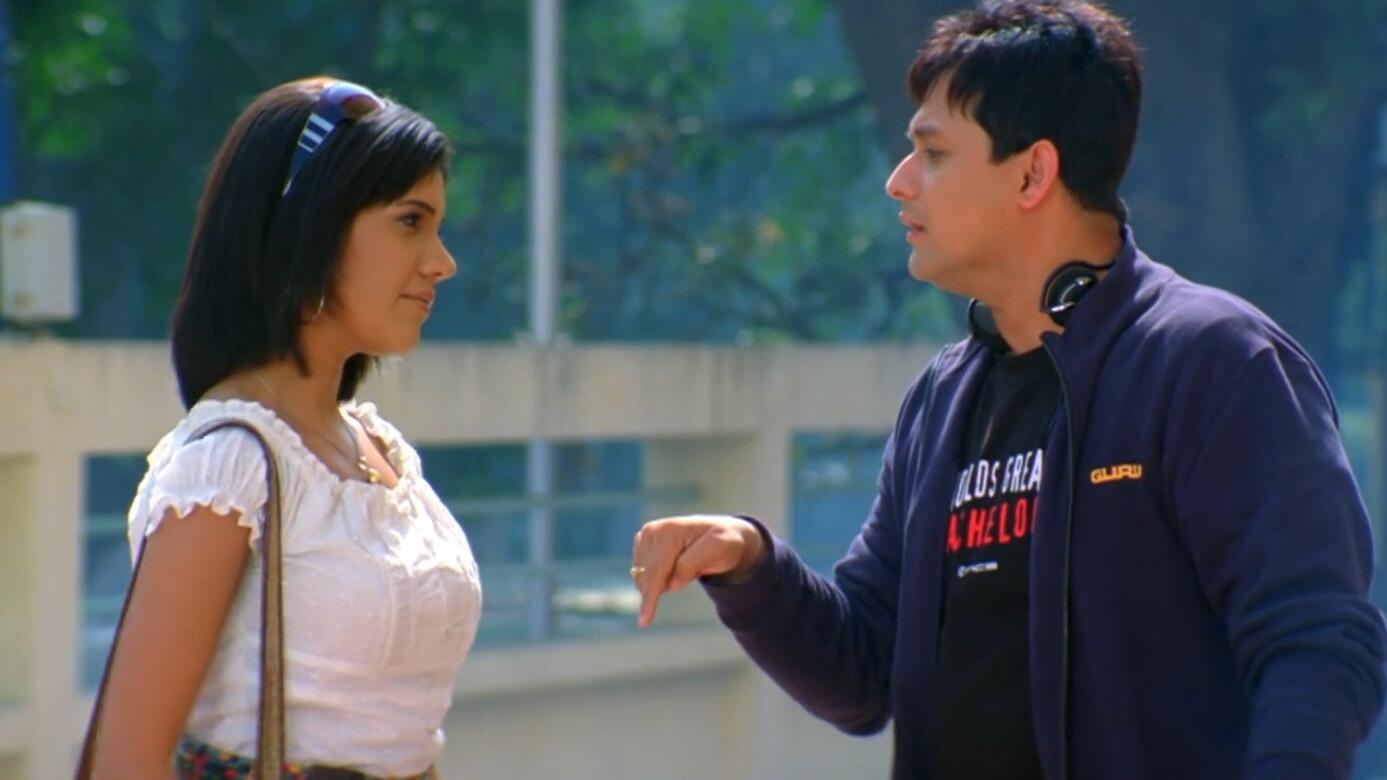 Kasla aatlya gathicha ahes re tu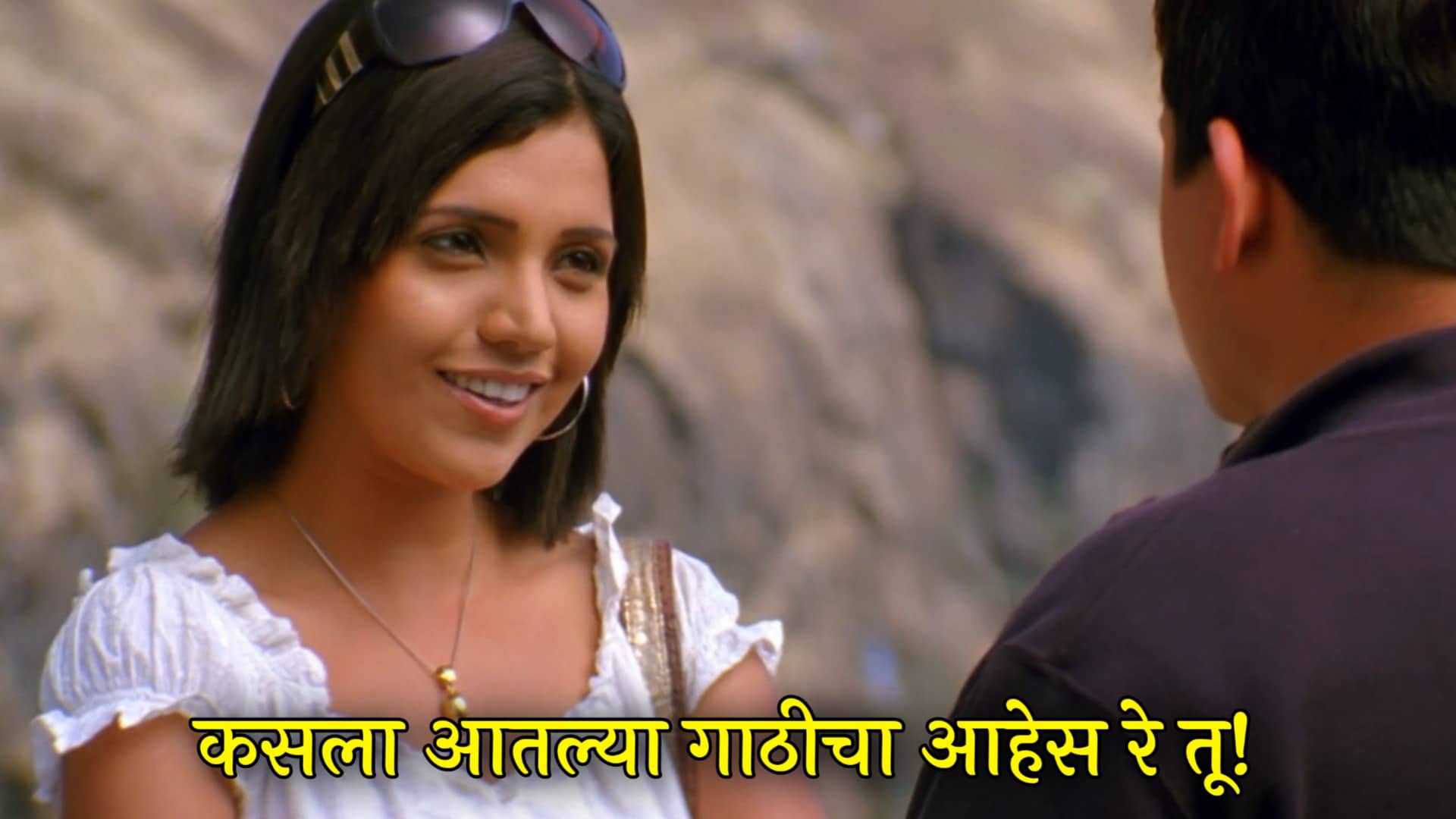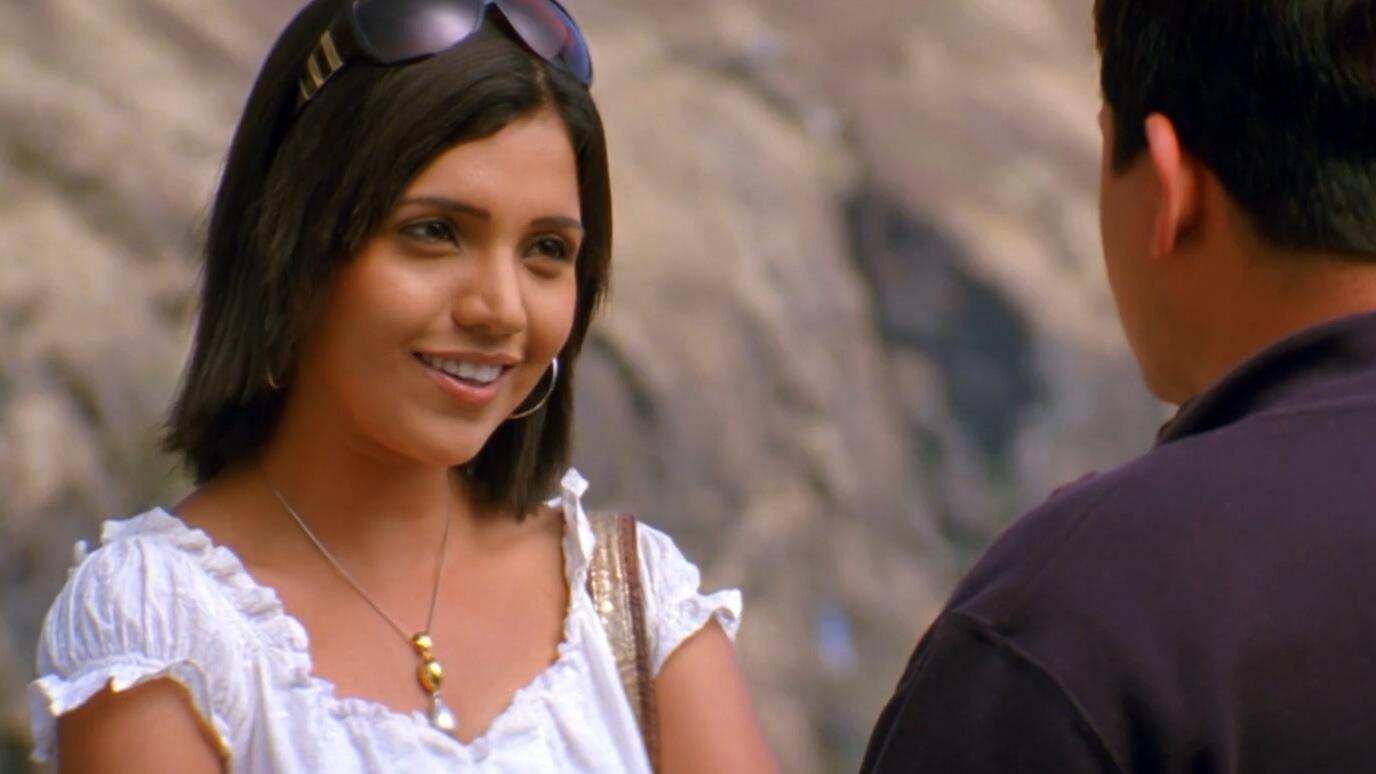 Kavita samjaychya nastat samjaychya astat tya bhavna
 
Kay rav taap ahe dokyala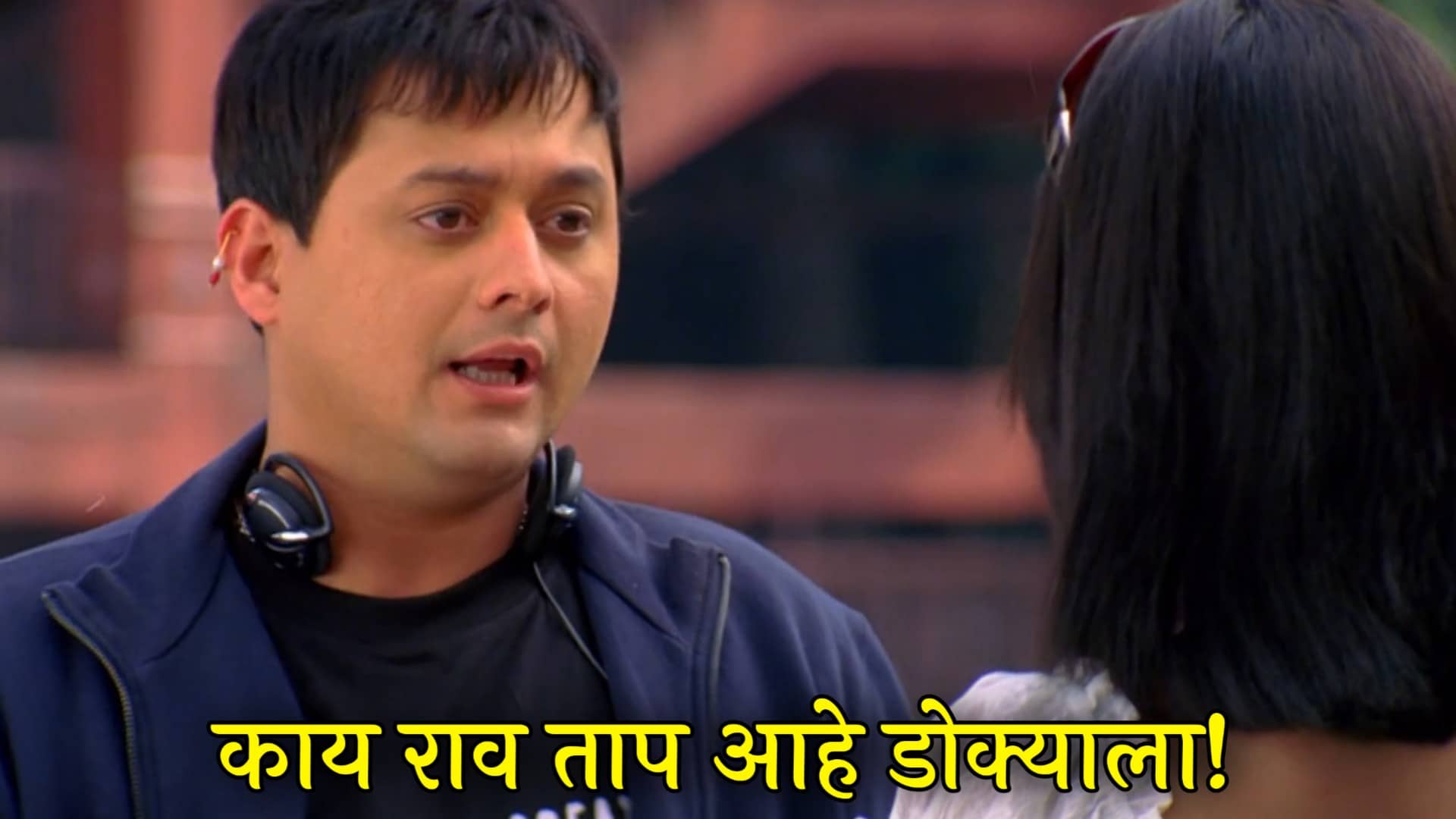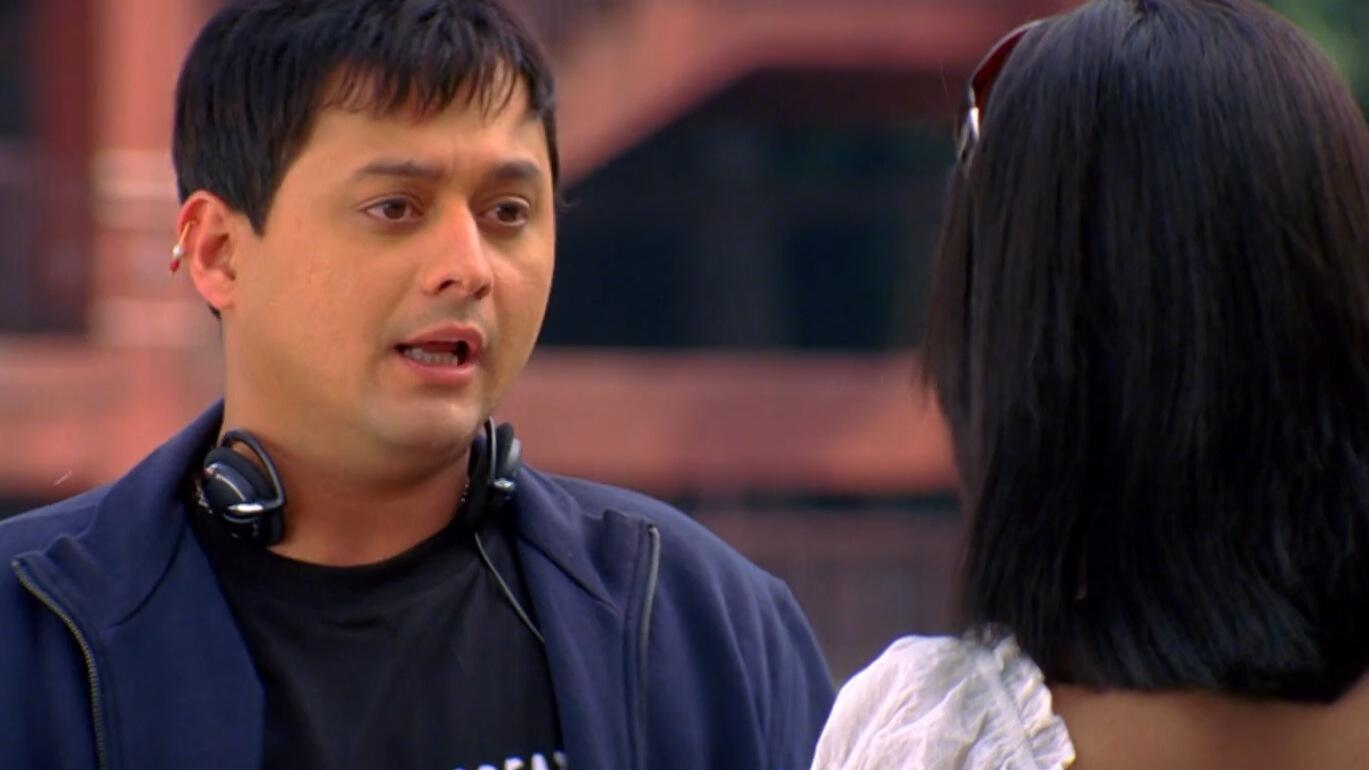 Kiti boltos tu tula dum nahi lagat
 
Made in pune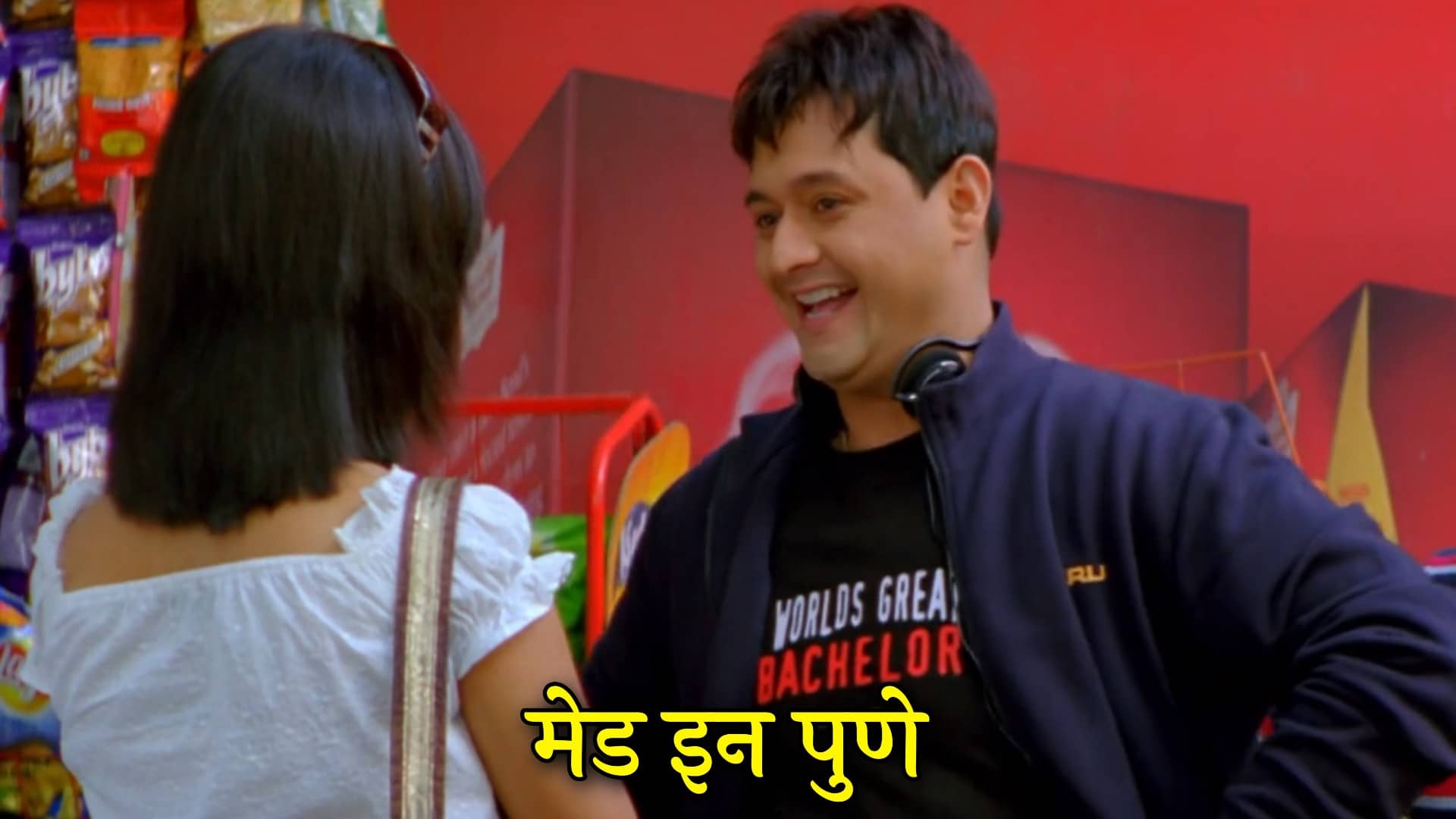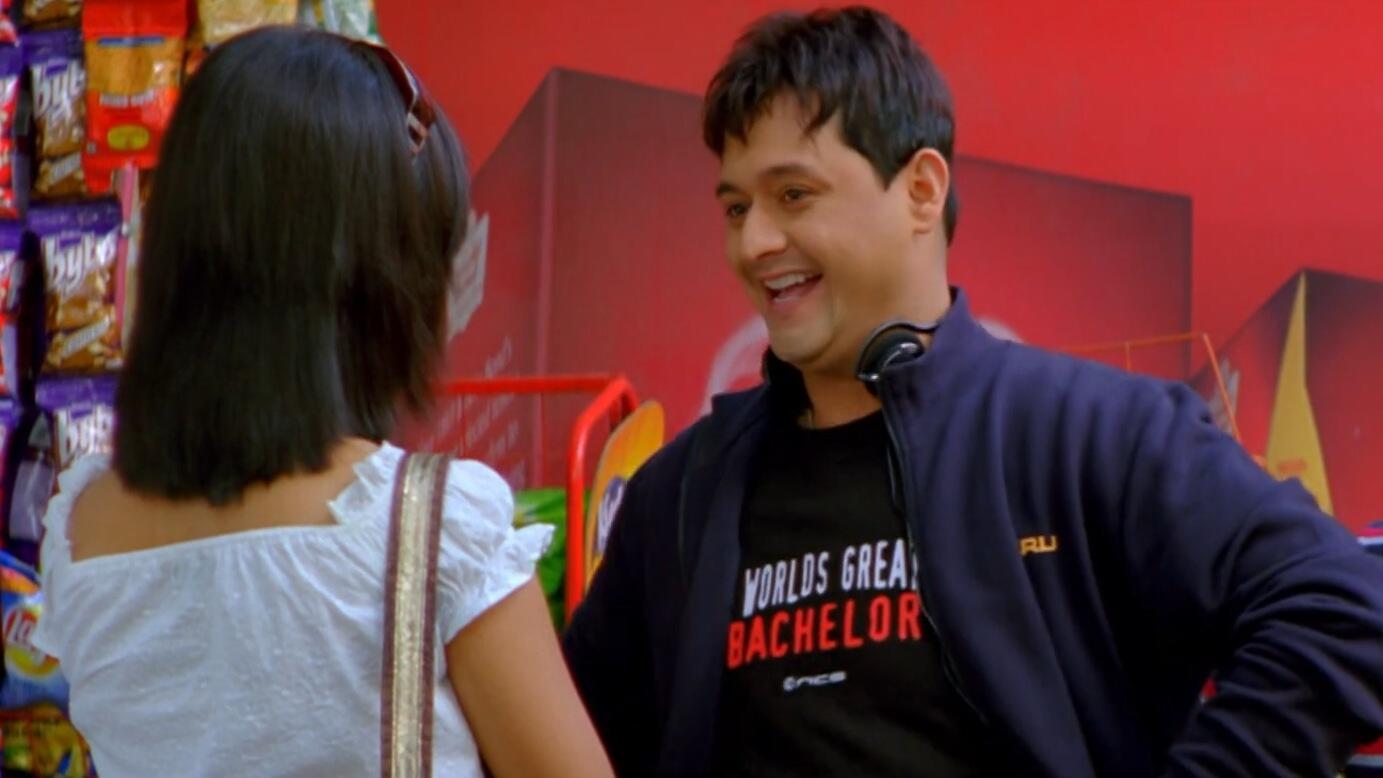 Mag kadhi tharlay lagna
 
Mobile hi garaj rahili nasun te vyasan zalay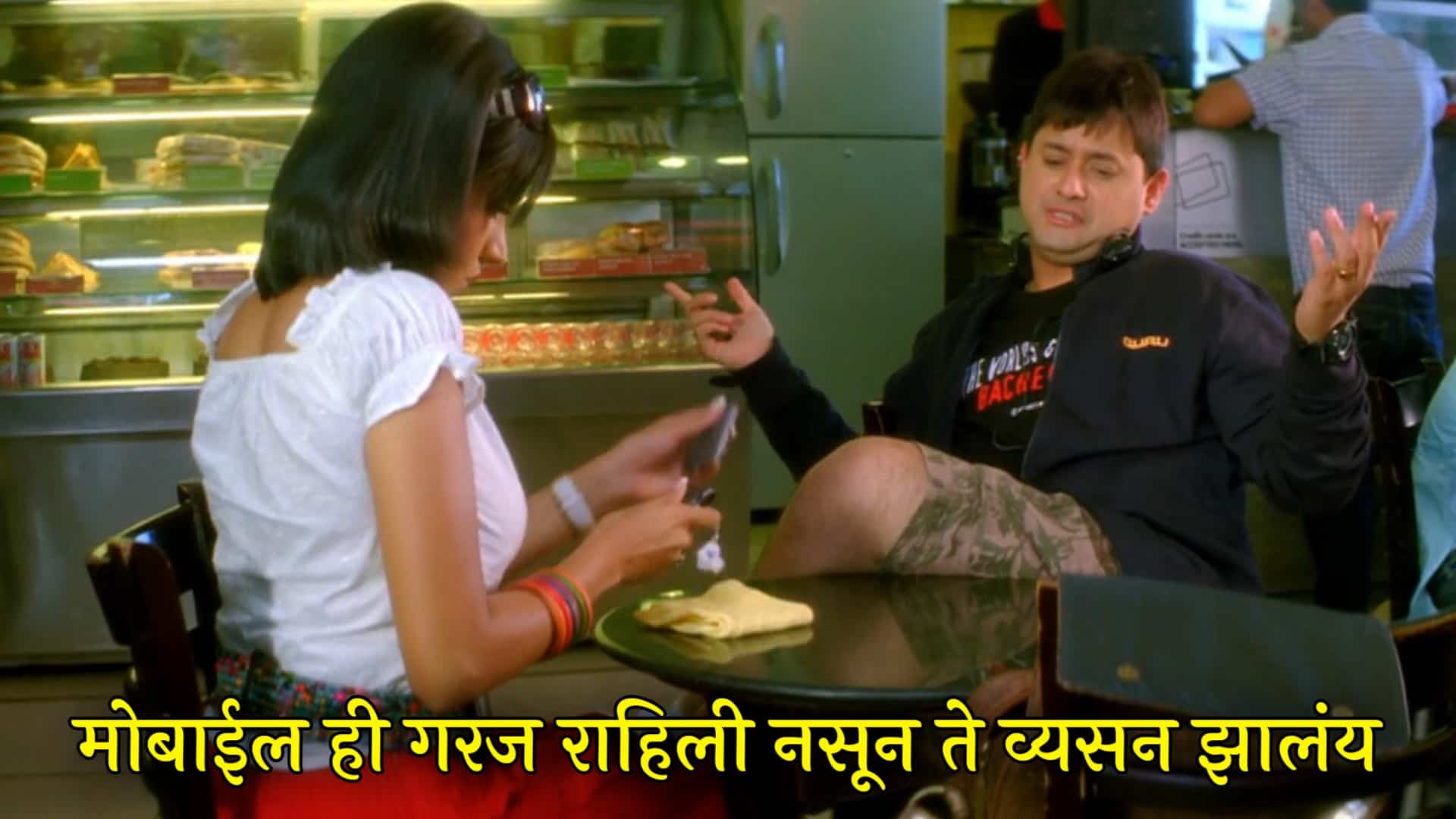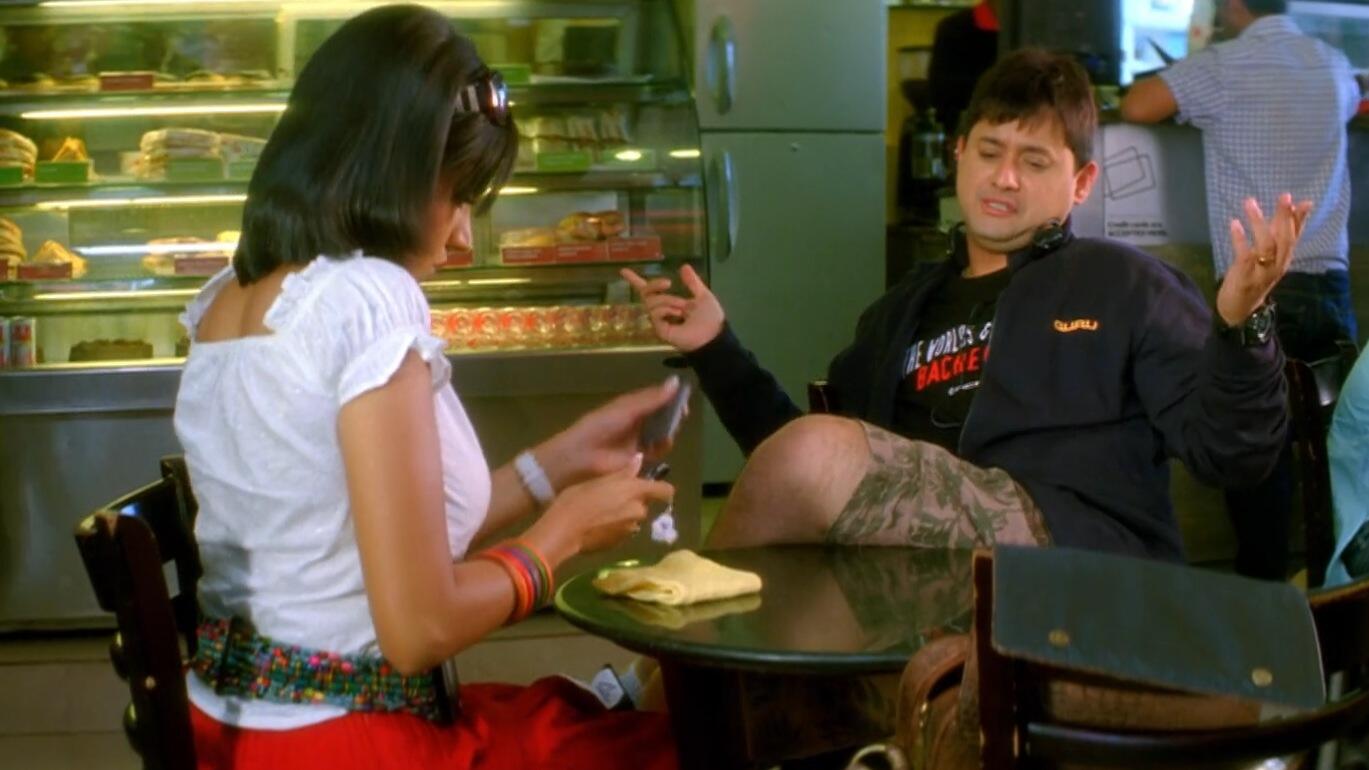 Pahila varchya angala jaycha mag khalchya angala jaycha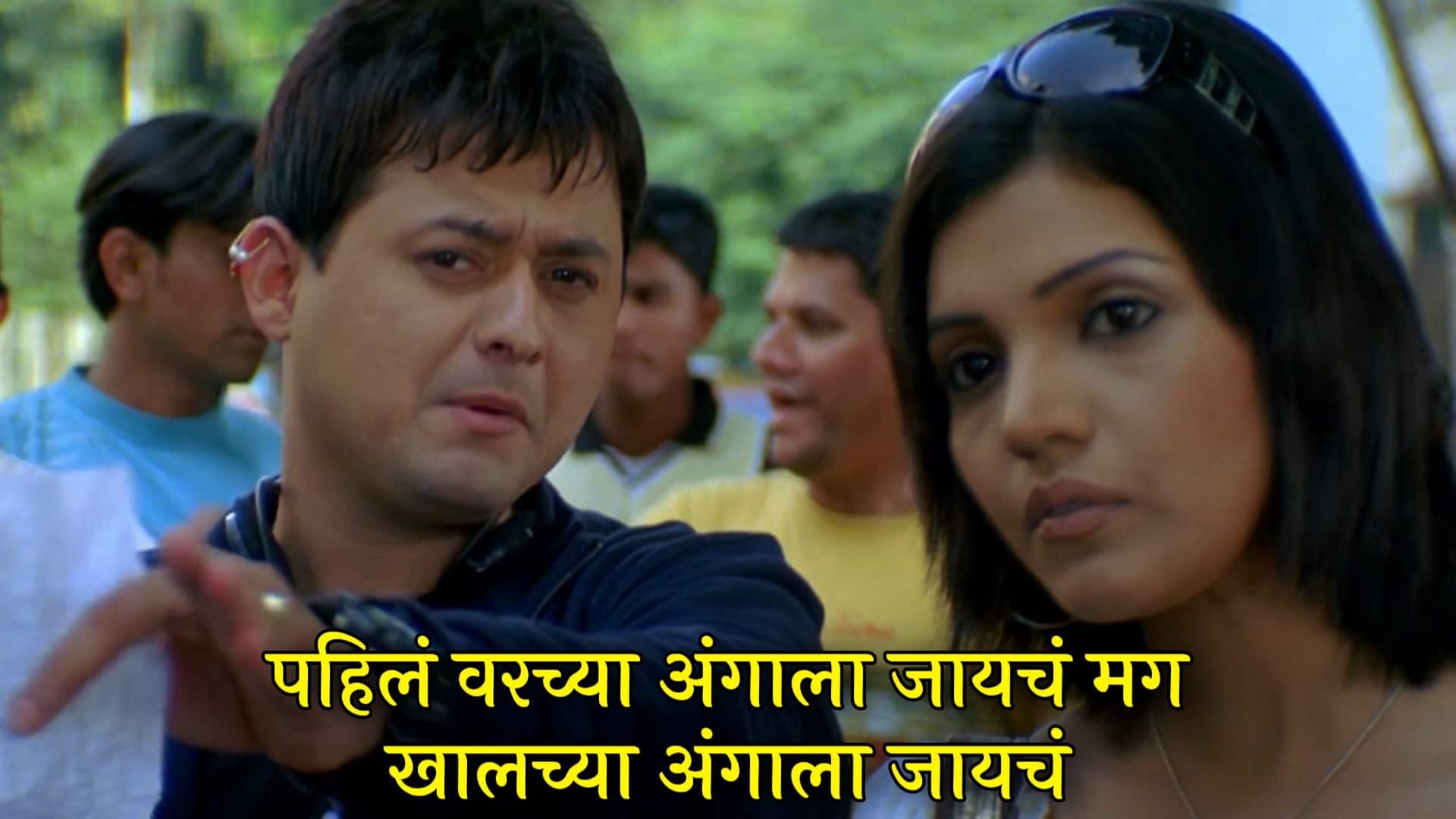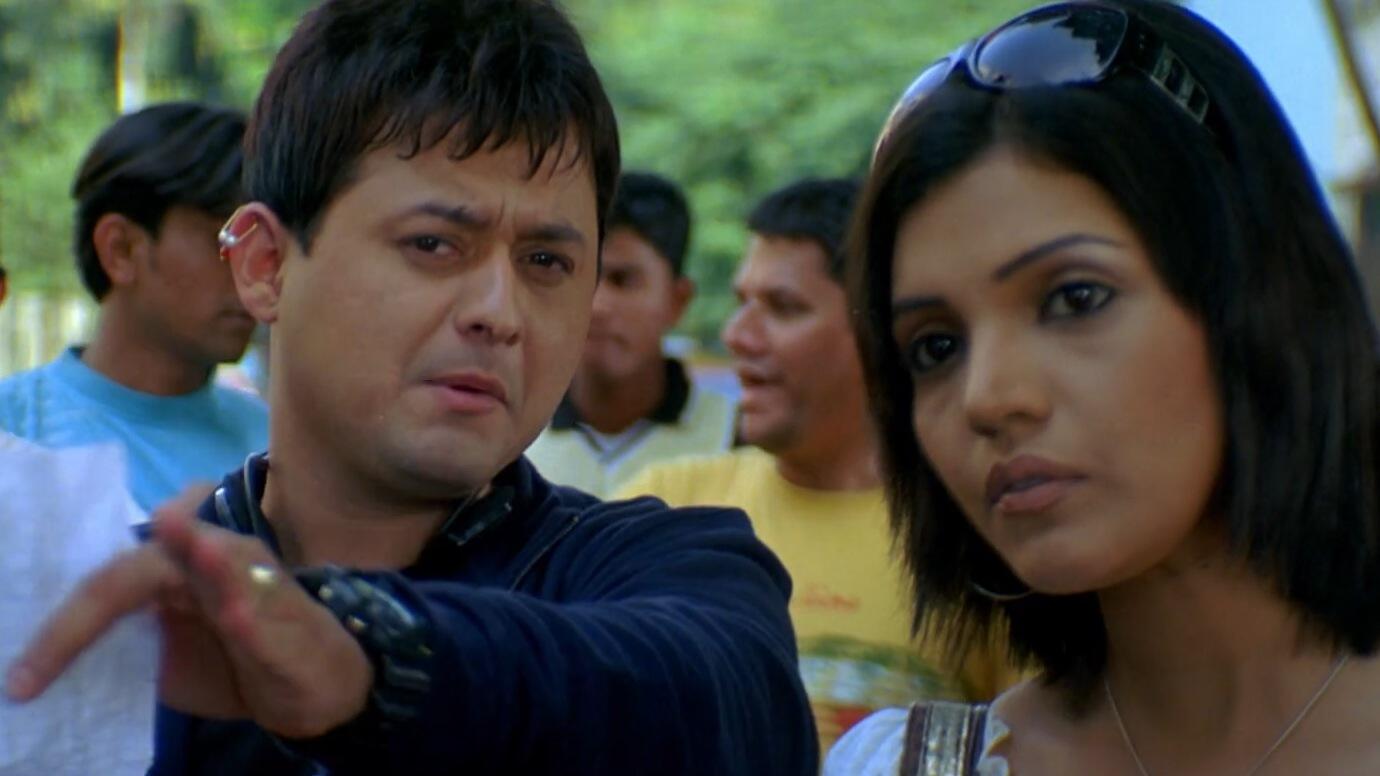 Purush helmet vaparat nastat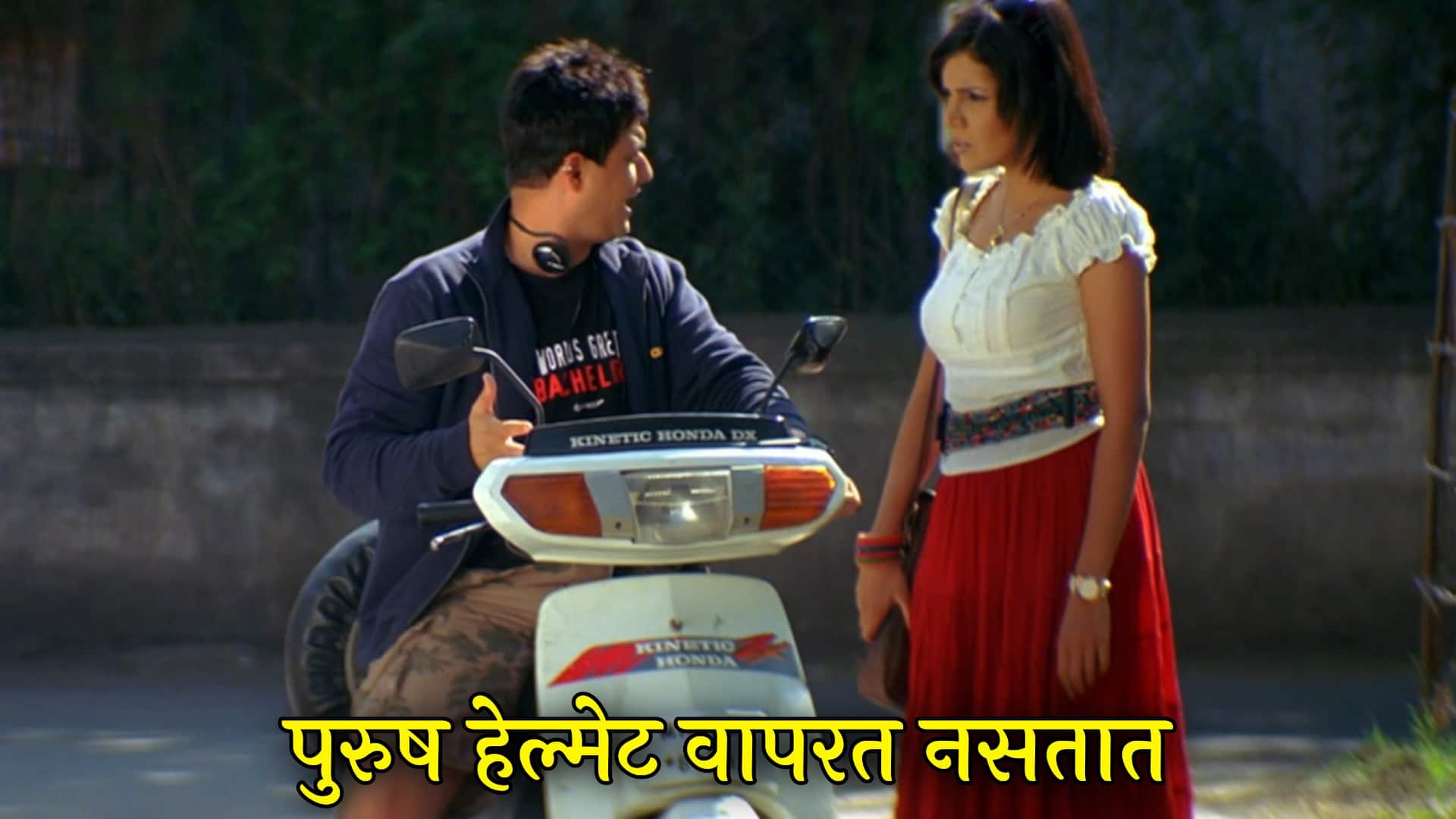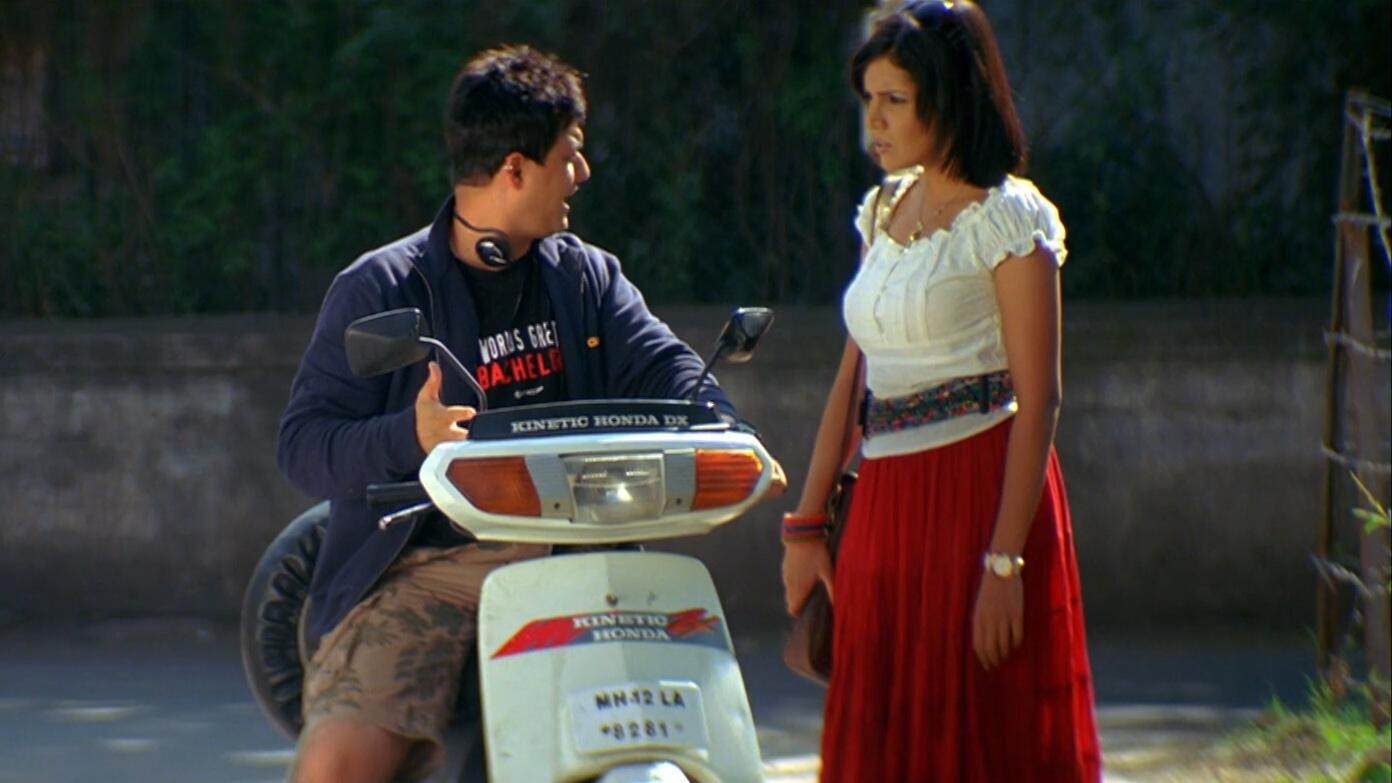 Samjaychya astat tya bhavna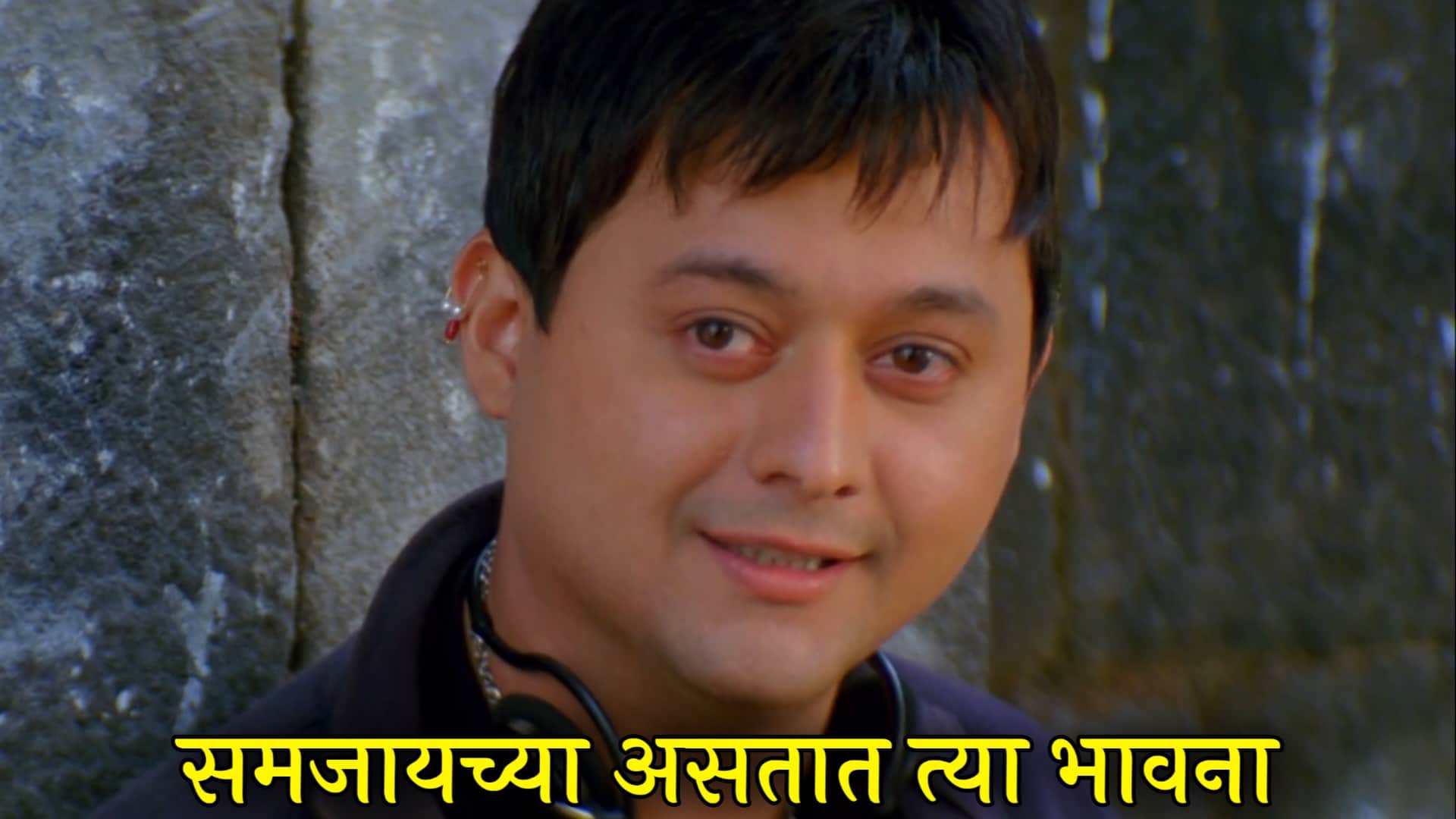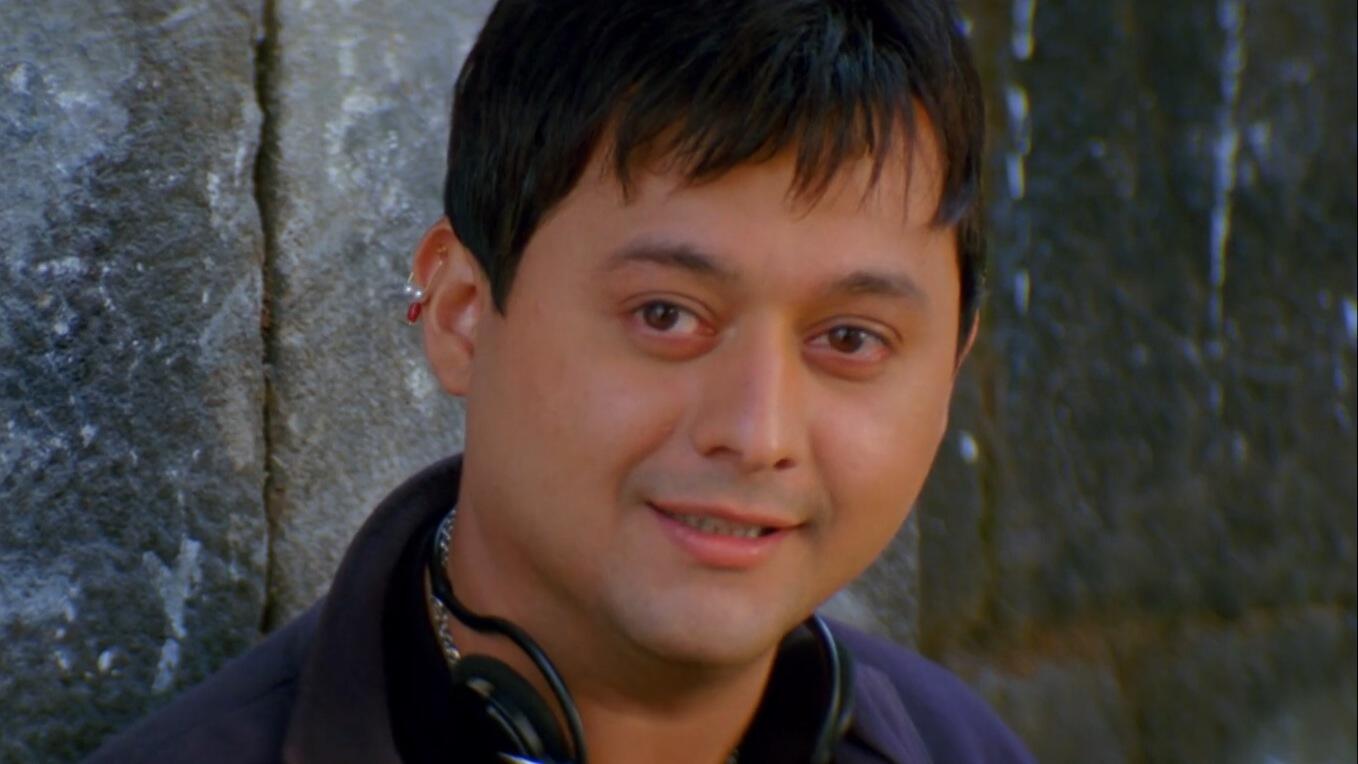 Samor aaleli ti najuk goshta to kshan ha kasa hatalaycha hey kalat nahi tula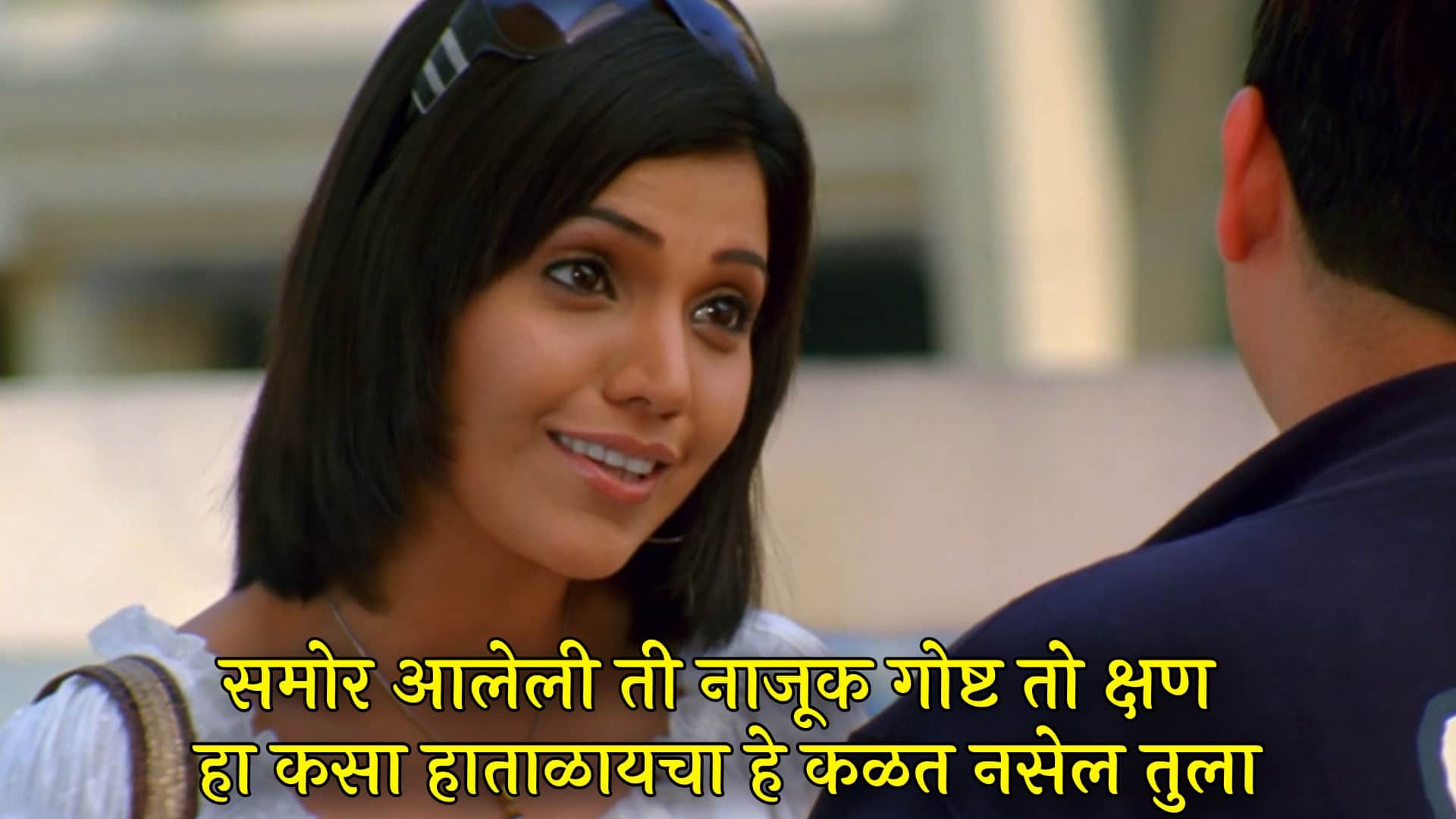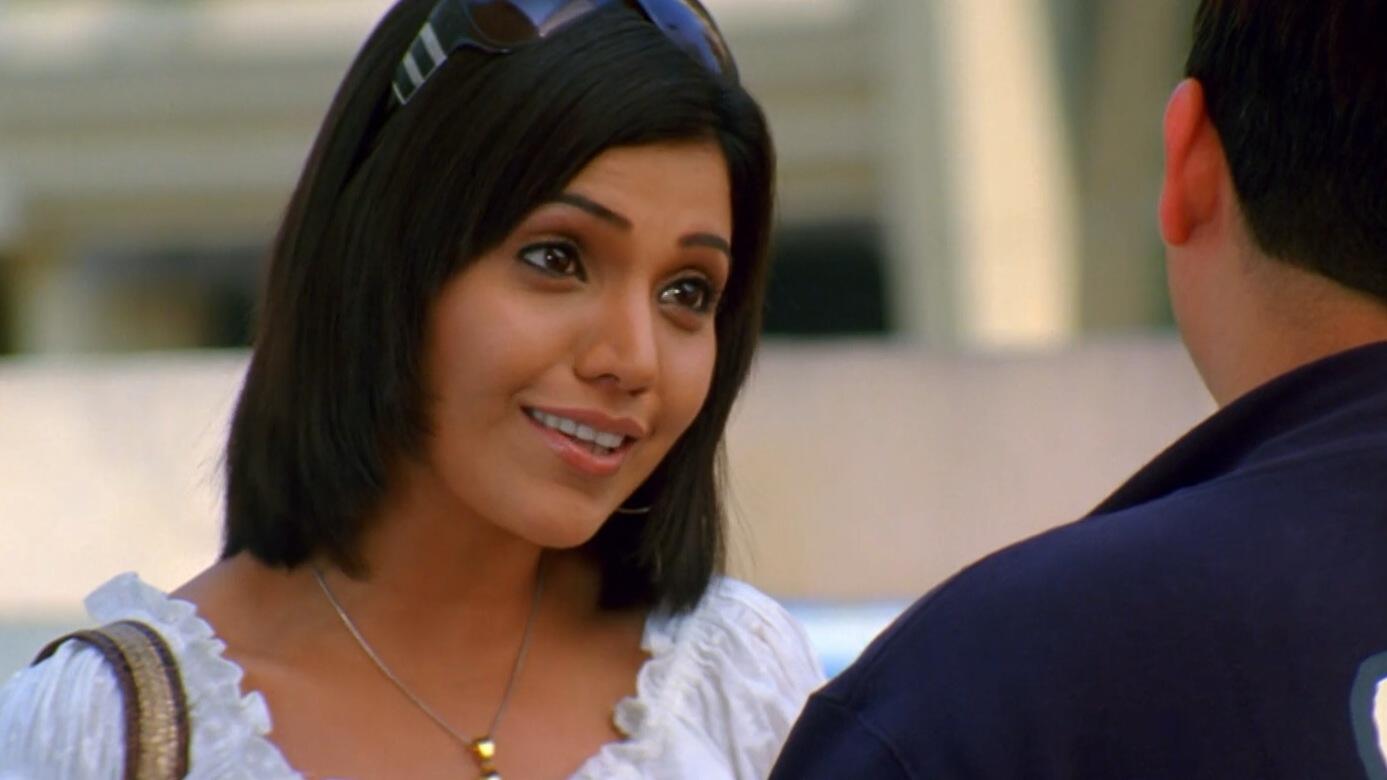 Sanskar ahet ha aamchyavar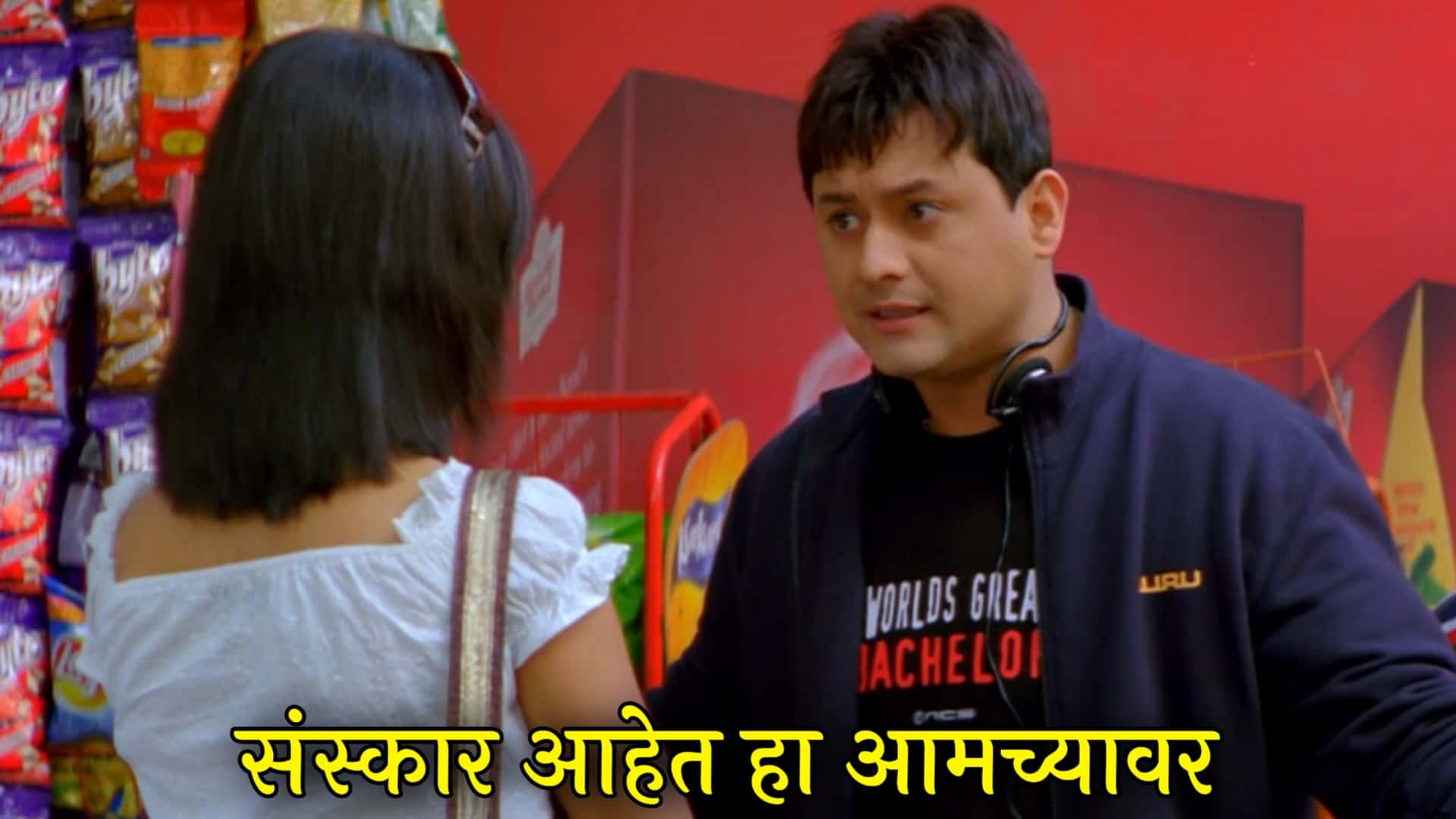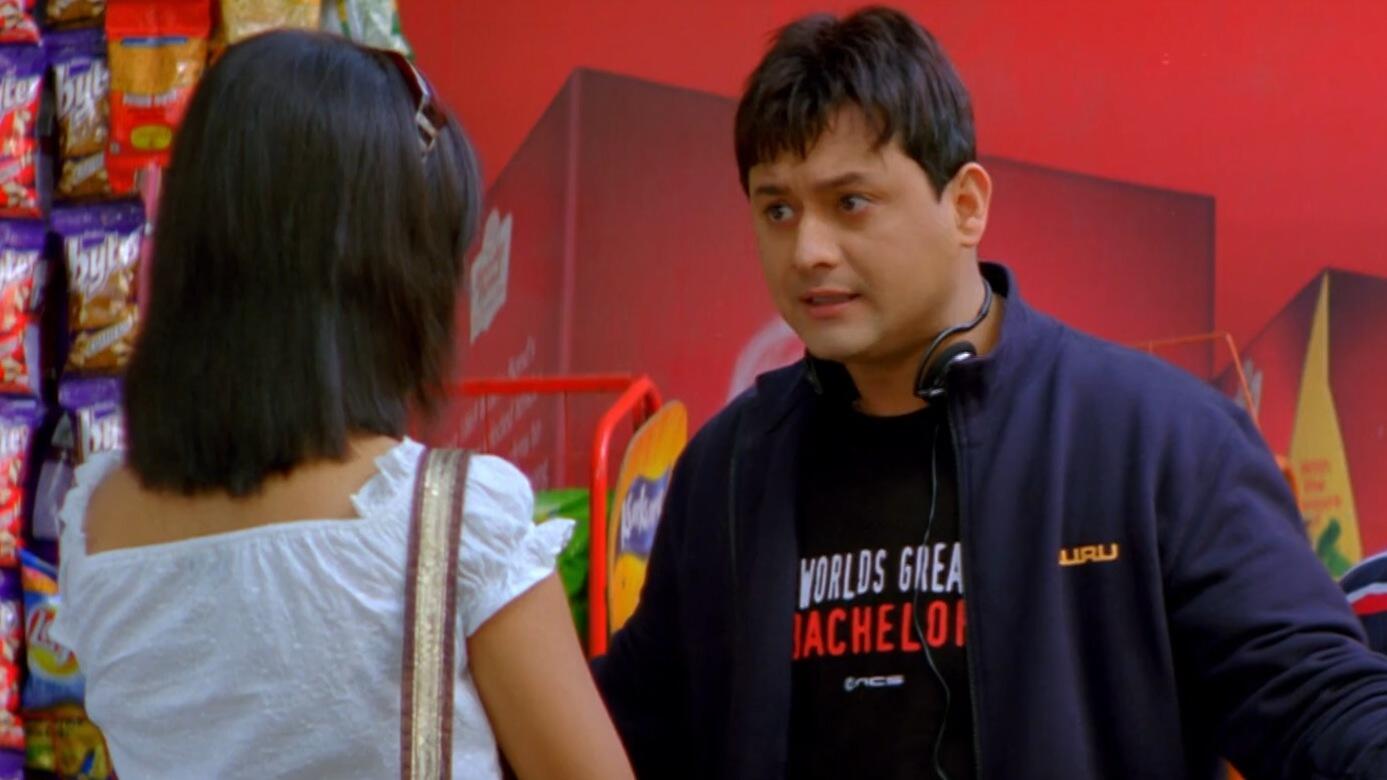 Shev bhel panipuri ya goshti samudravar jaun khanychya goshti ahet
 
Stri dakshinya mhanun tumchi madat kartoy tar tumhi maza apmaan kartay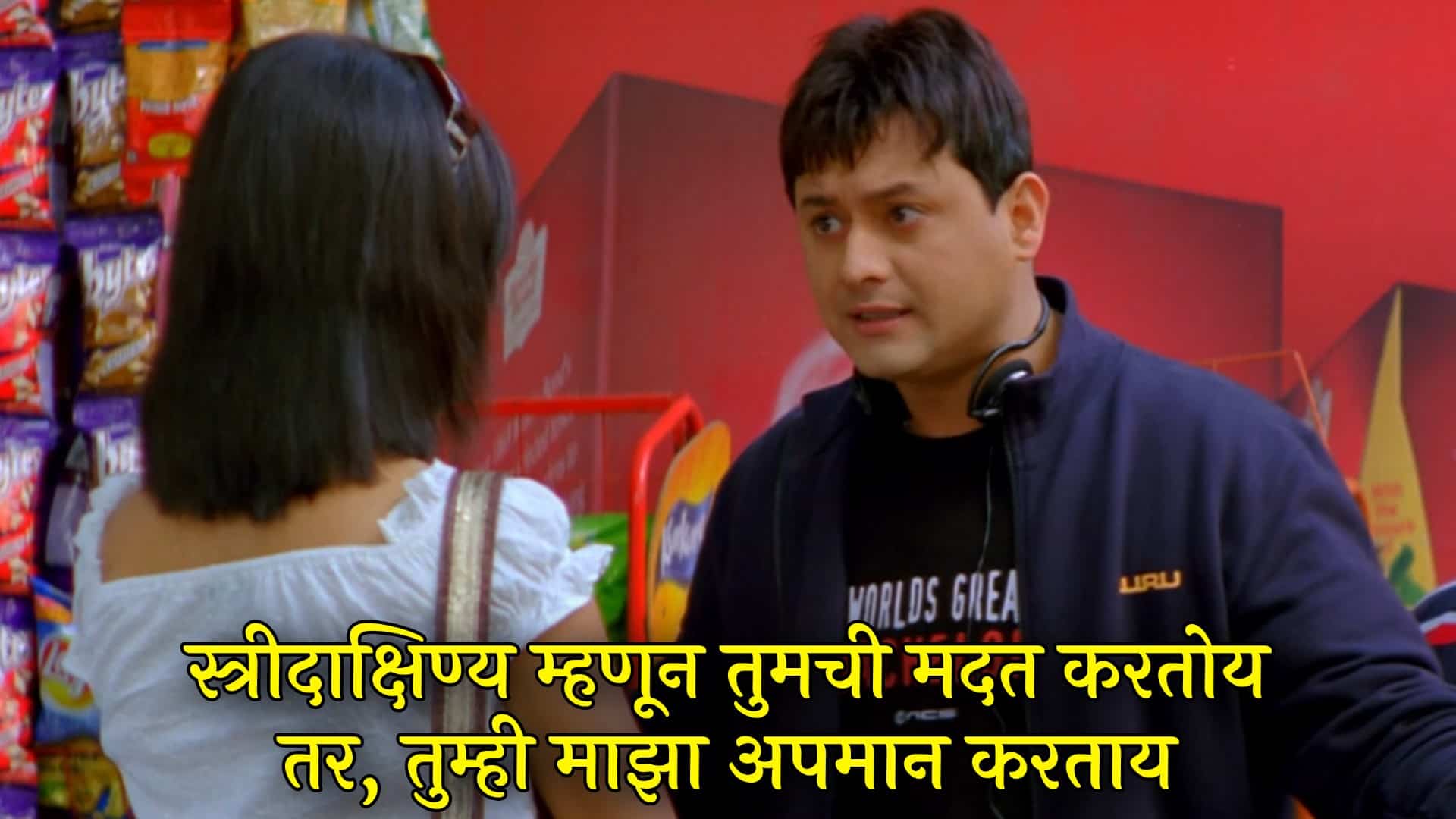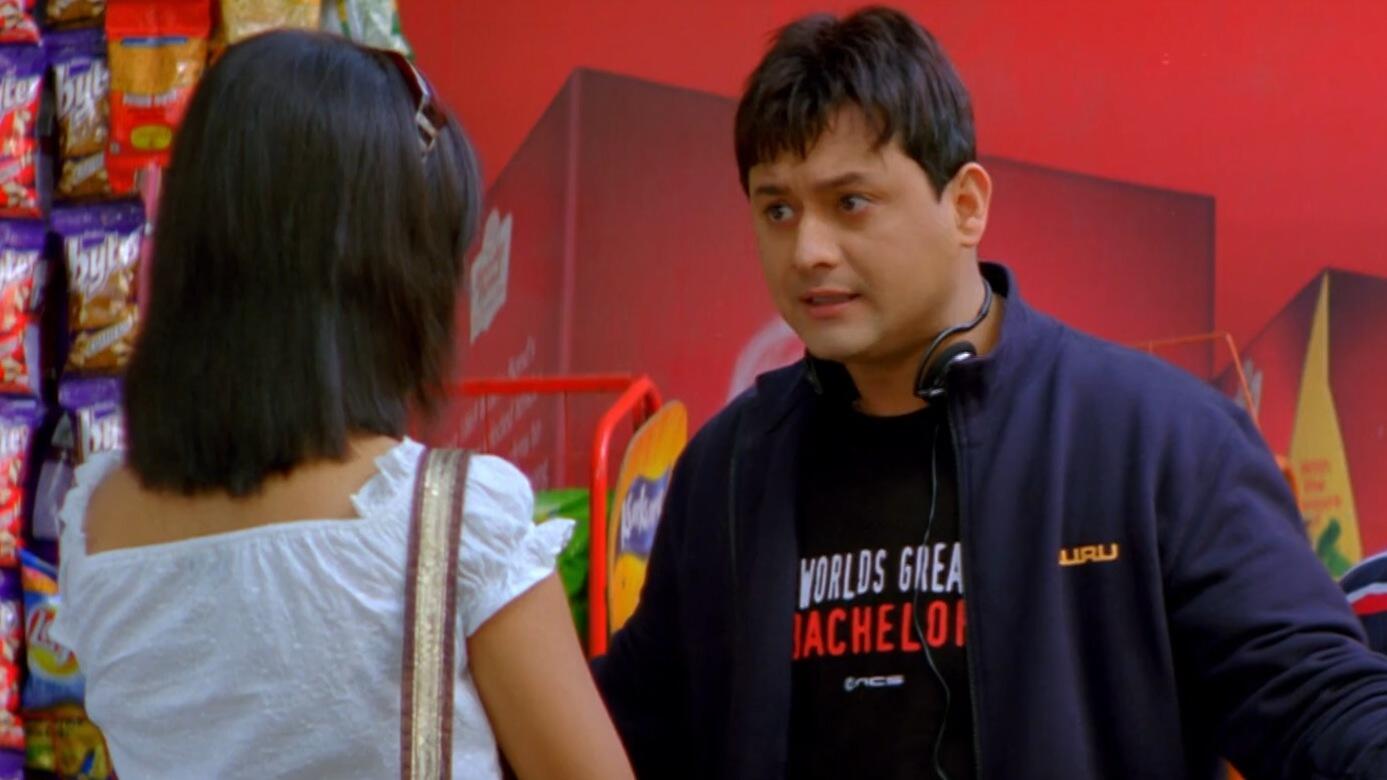 Ti pan ghabarli radayala lagli kay kartos kay tu mulinbarobar ha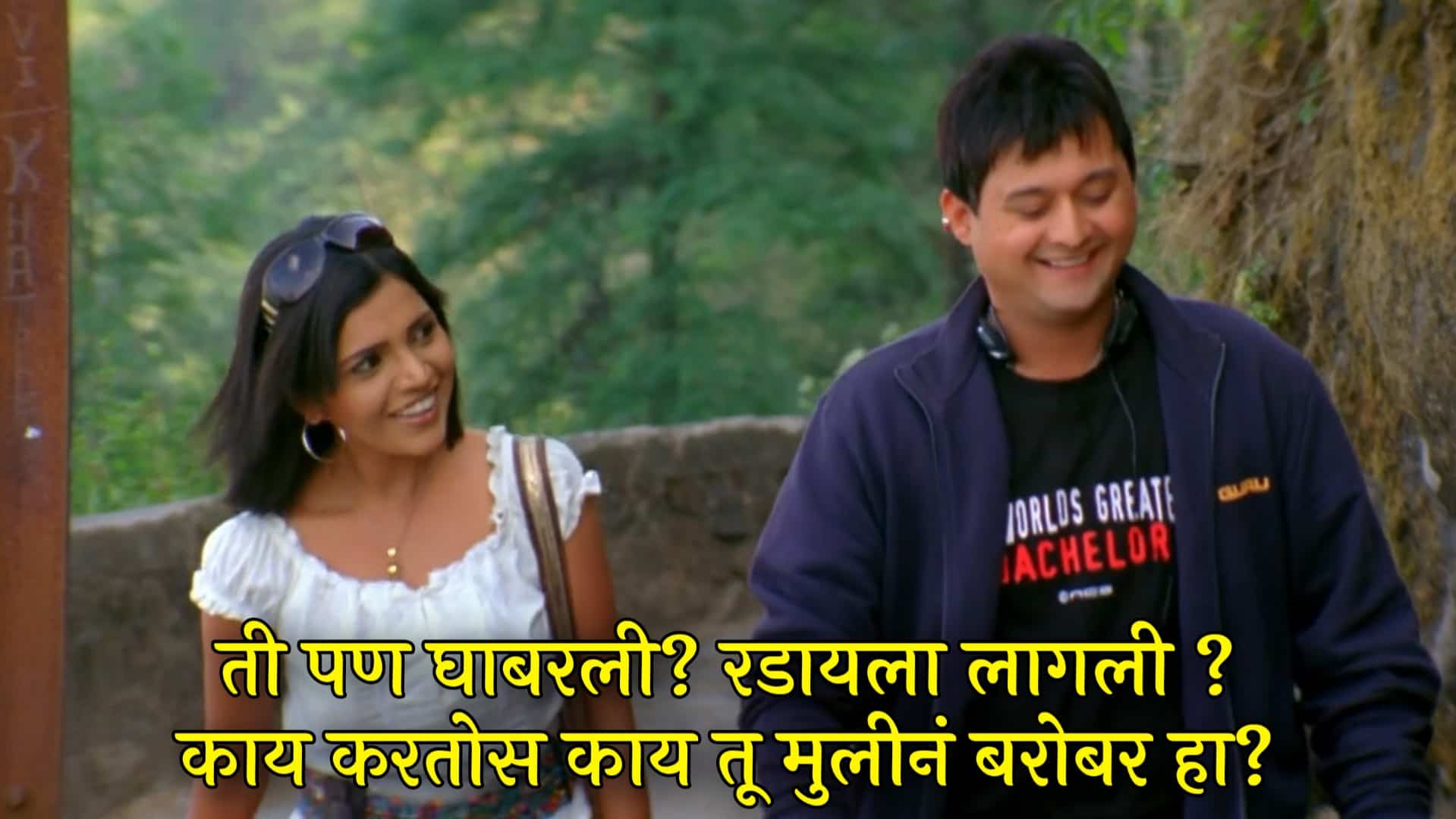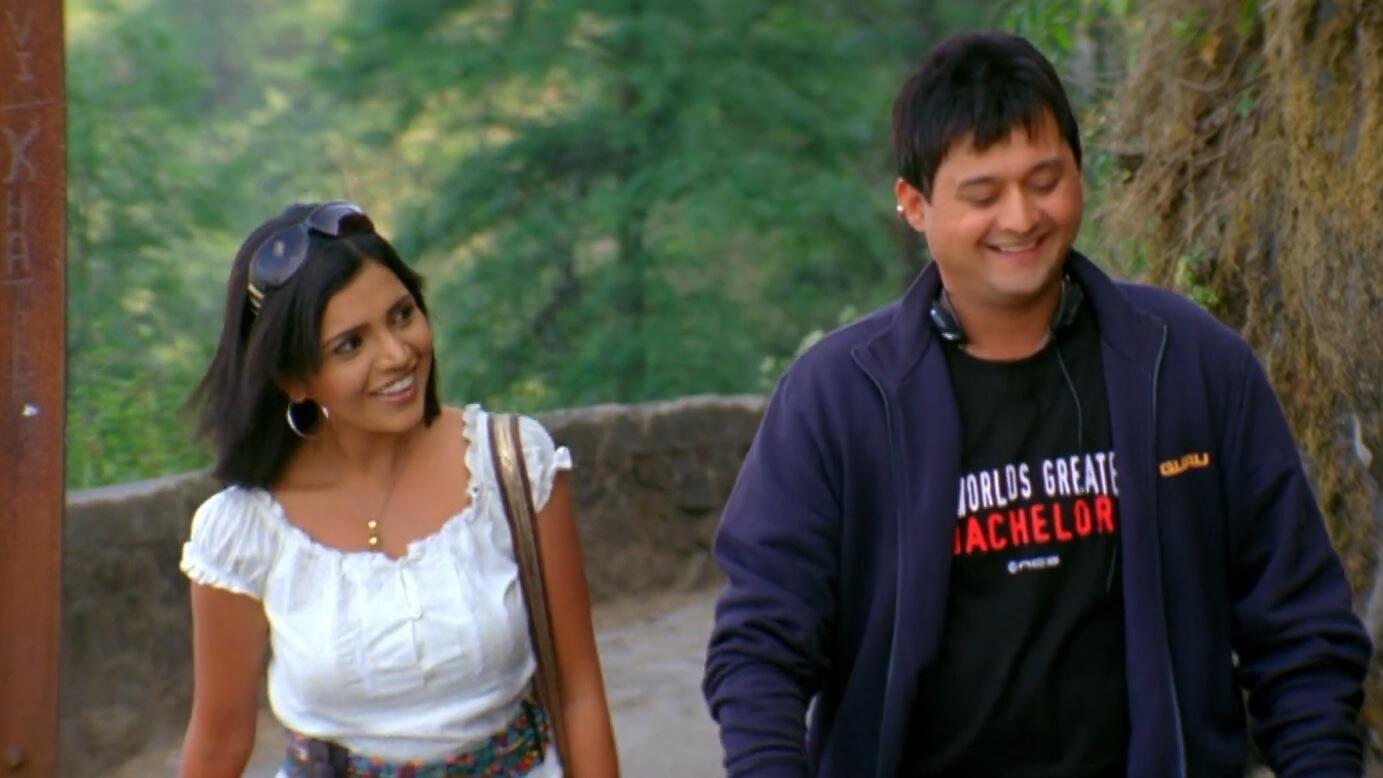 Tula kay bhasmya zalay kay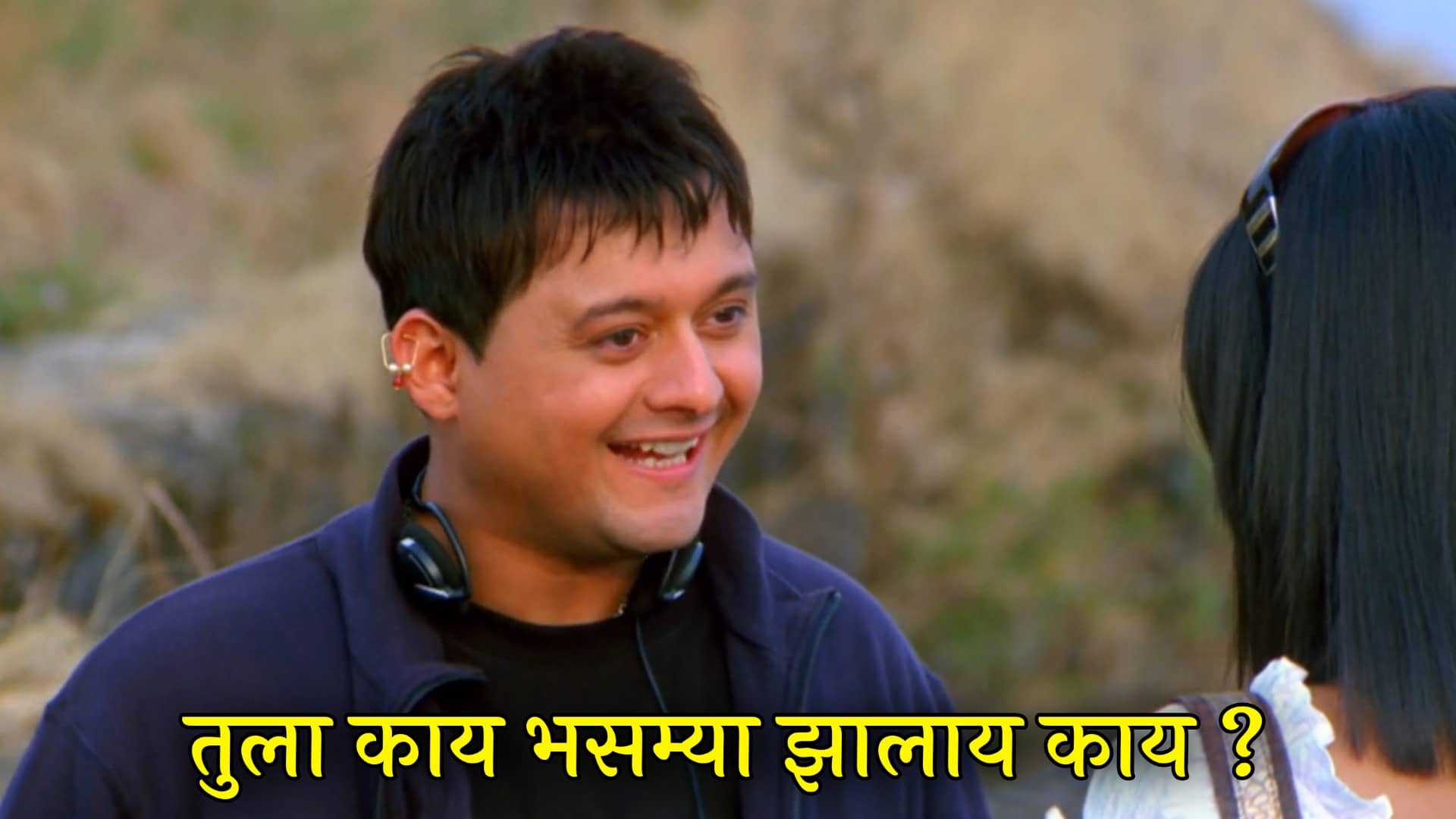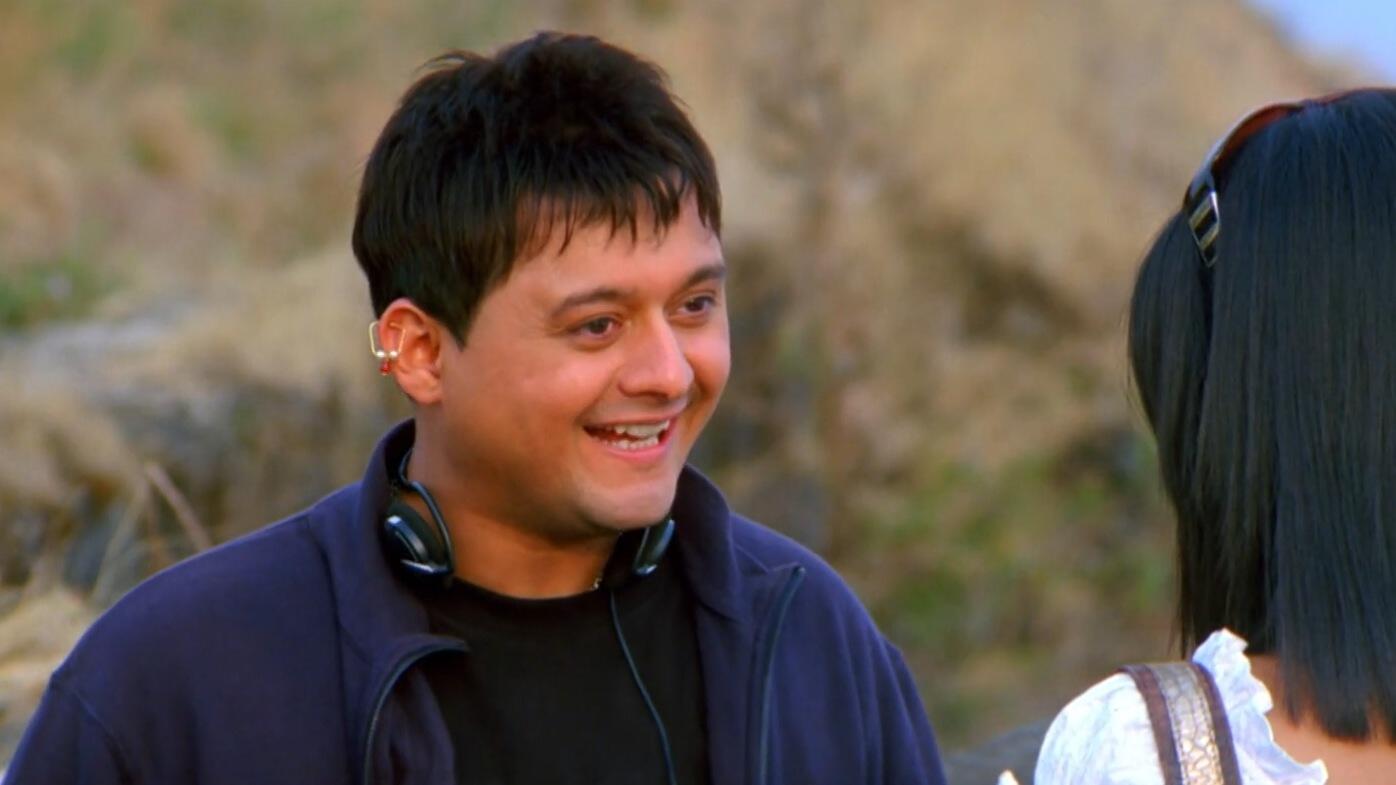 Tula mazya company cha kantala ala asel tar tu jau shaktos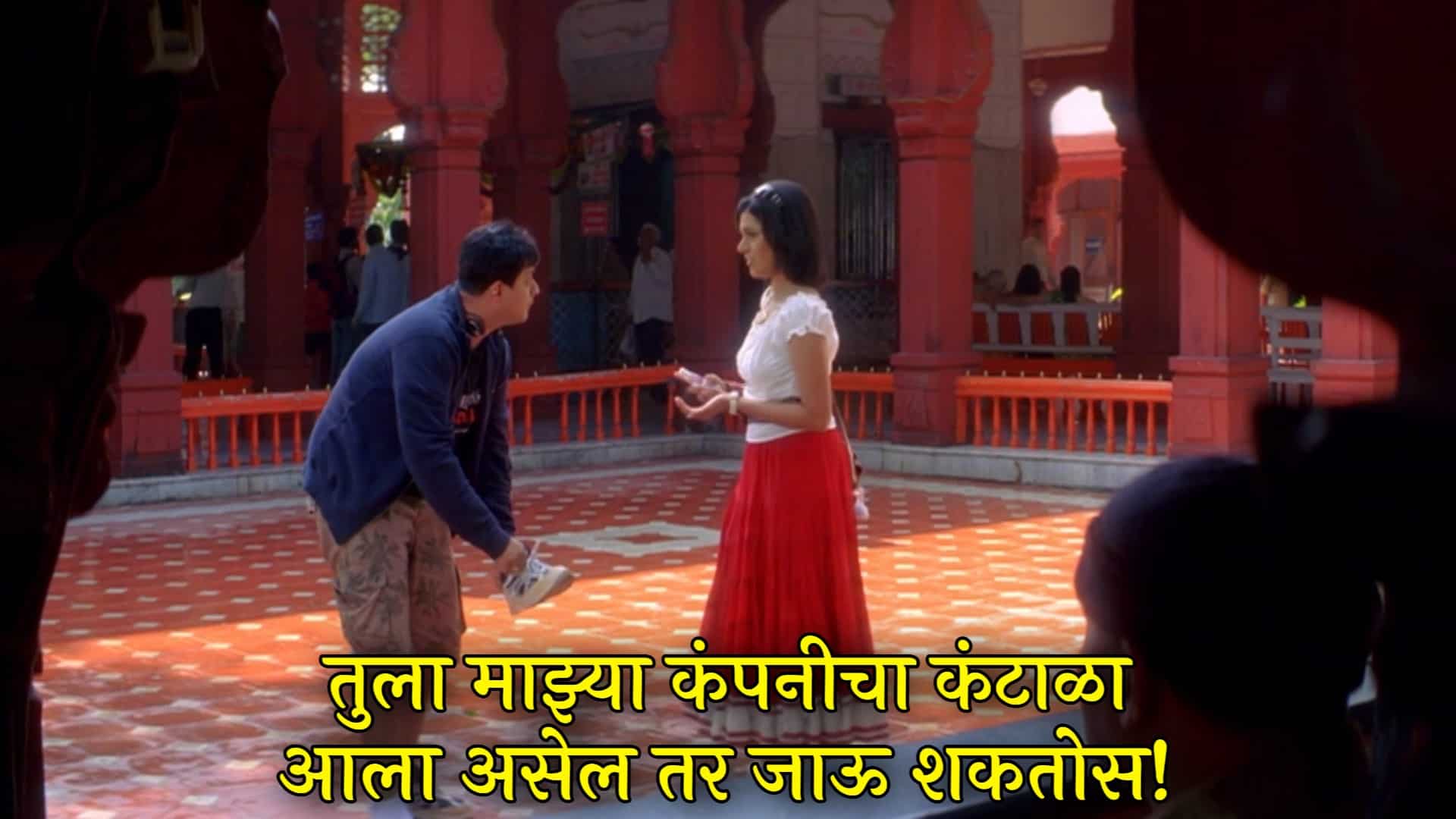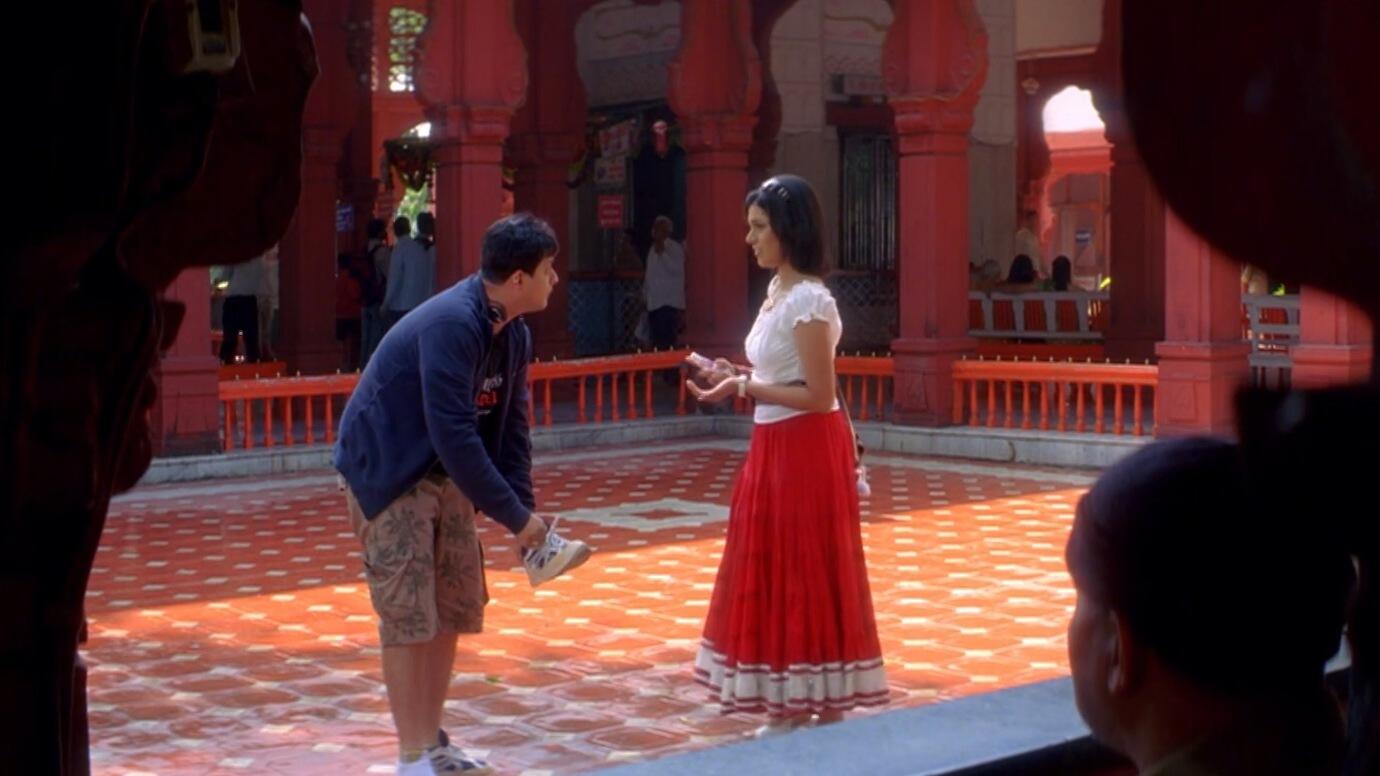 Ugaach dokyala shot nahi lavun ghyacha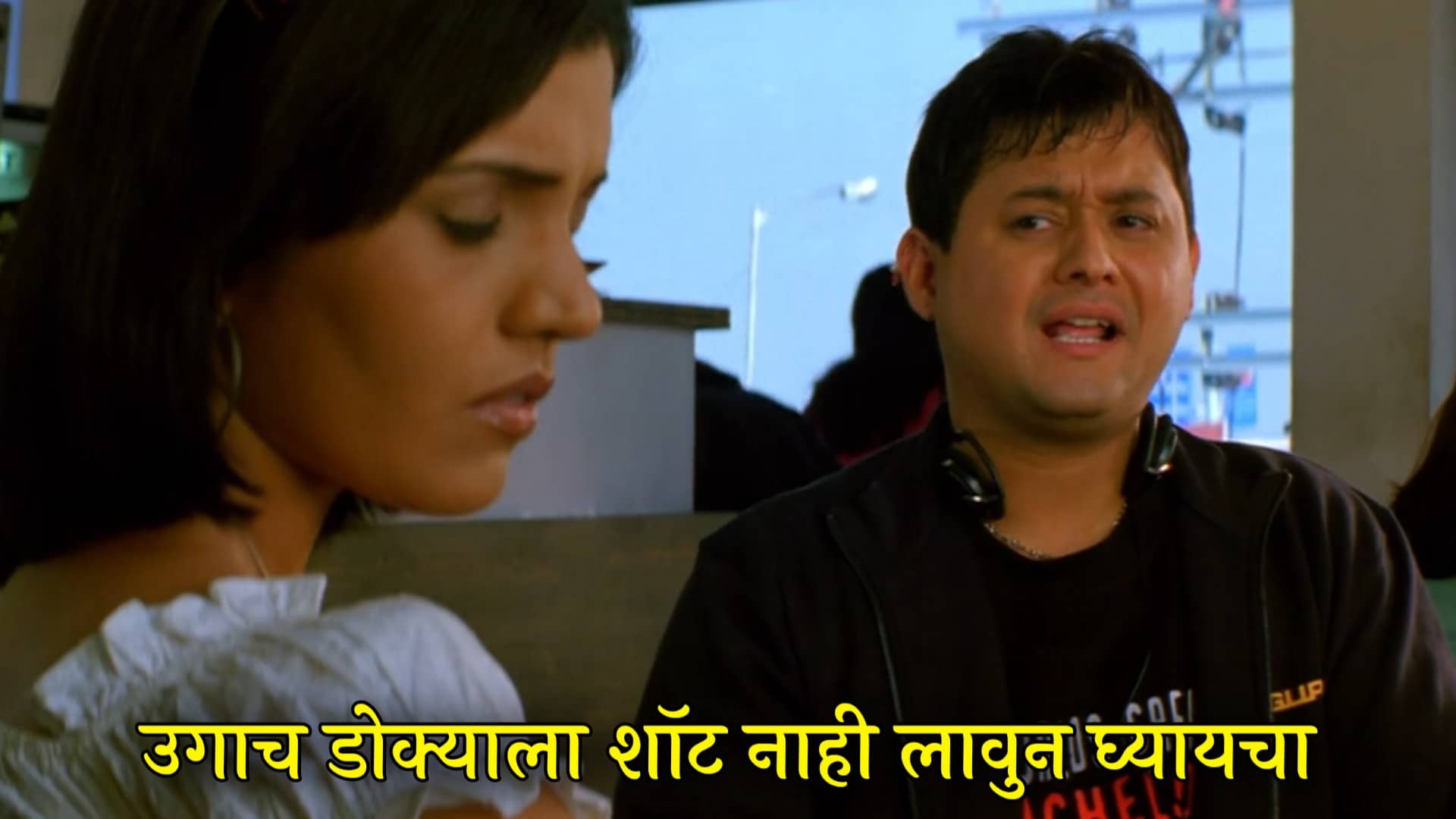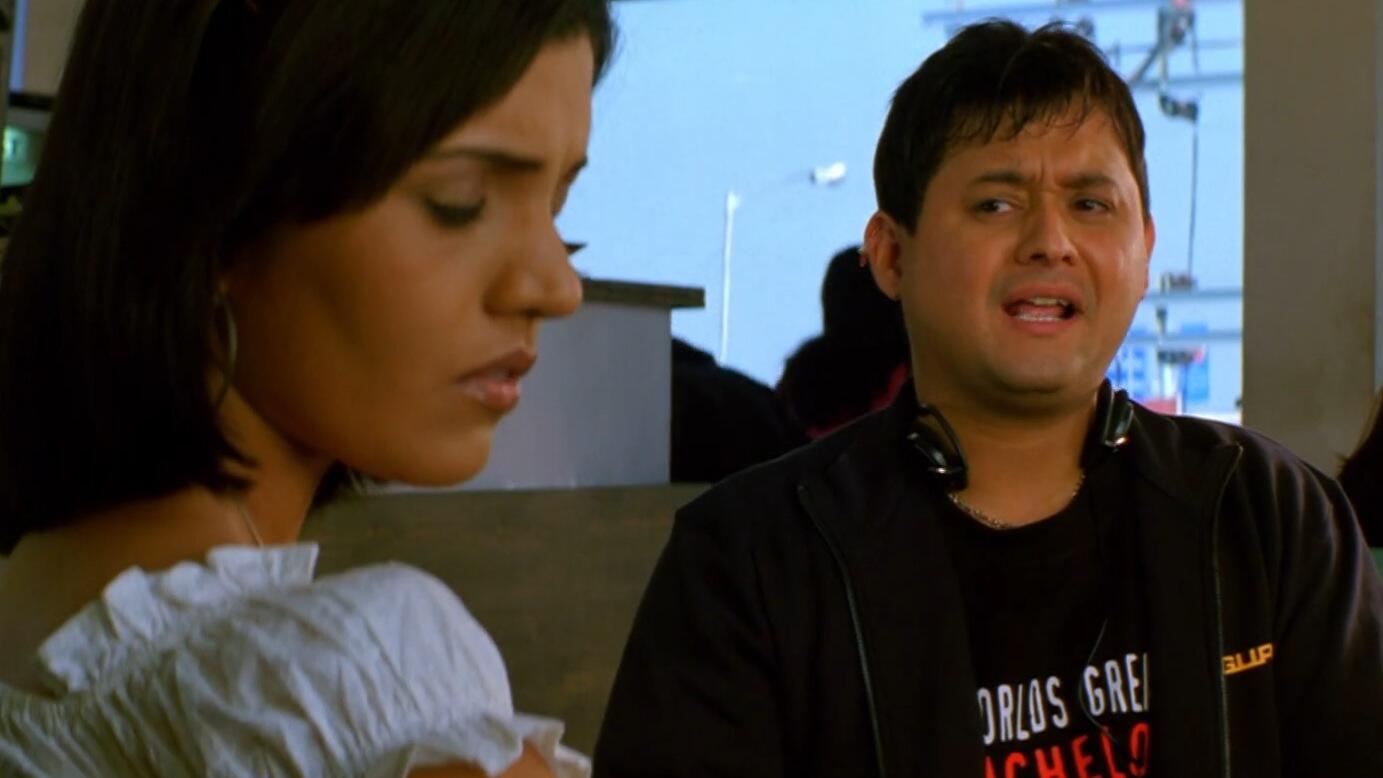 Vadhlo mhanun vacha band zaliye ka tuzi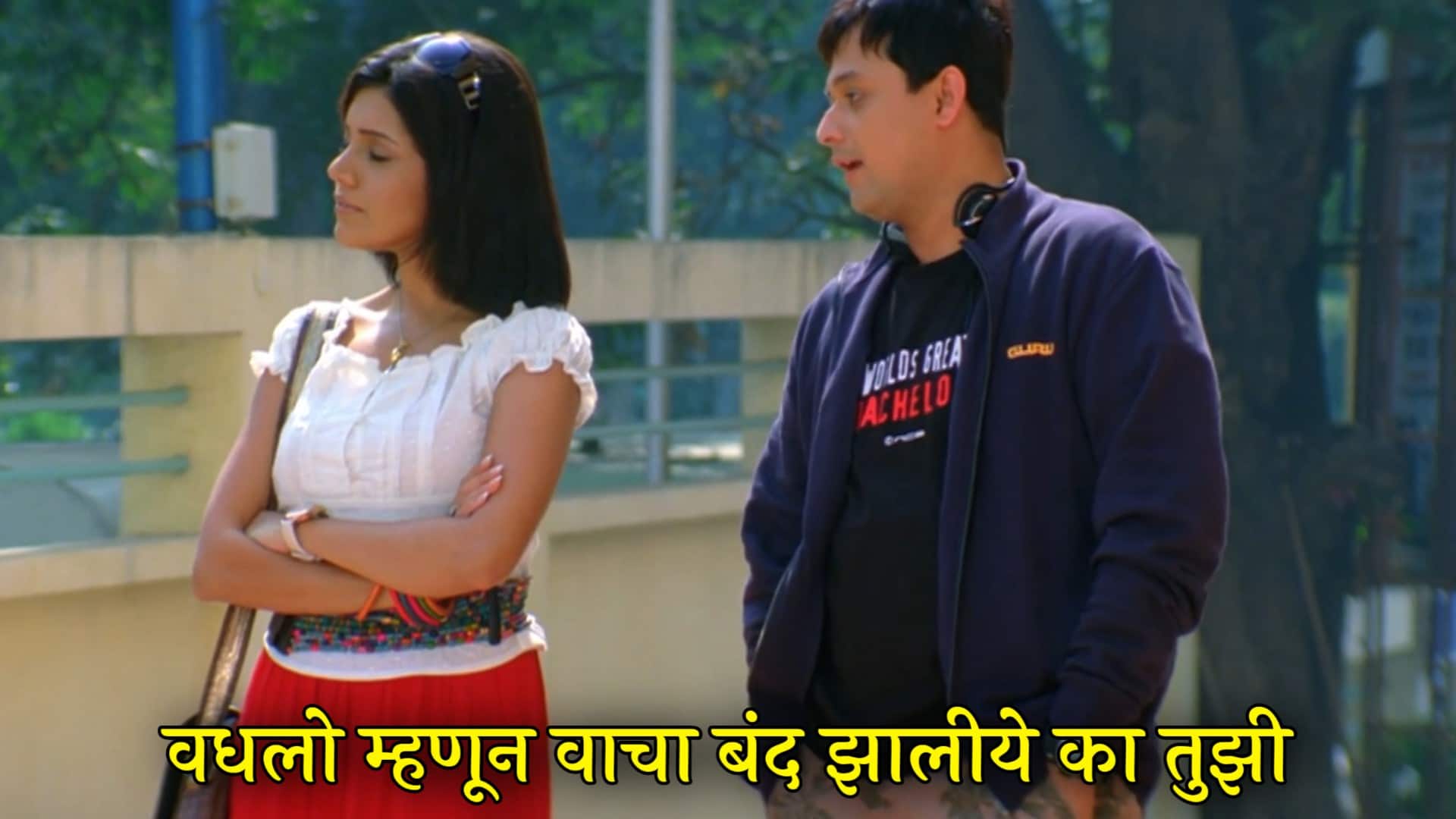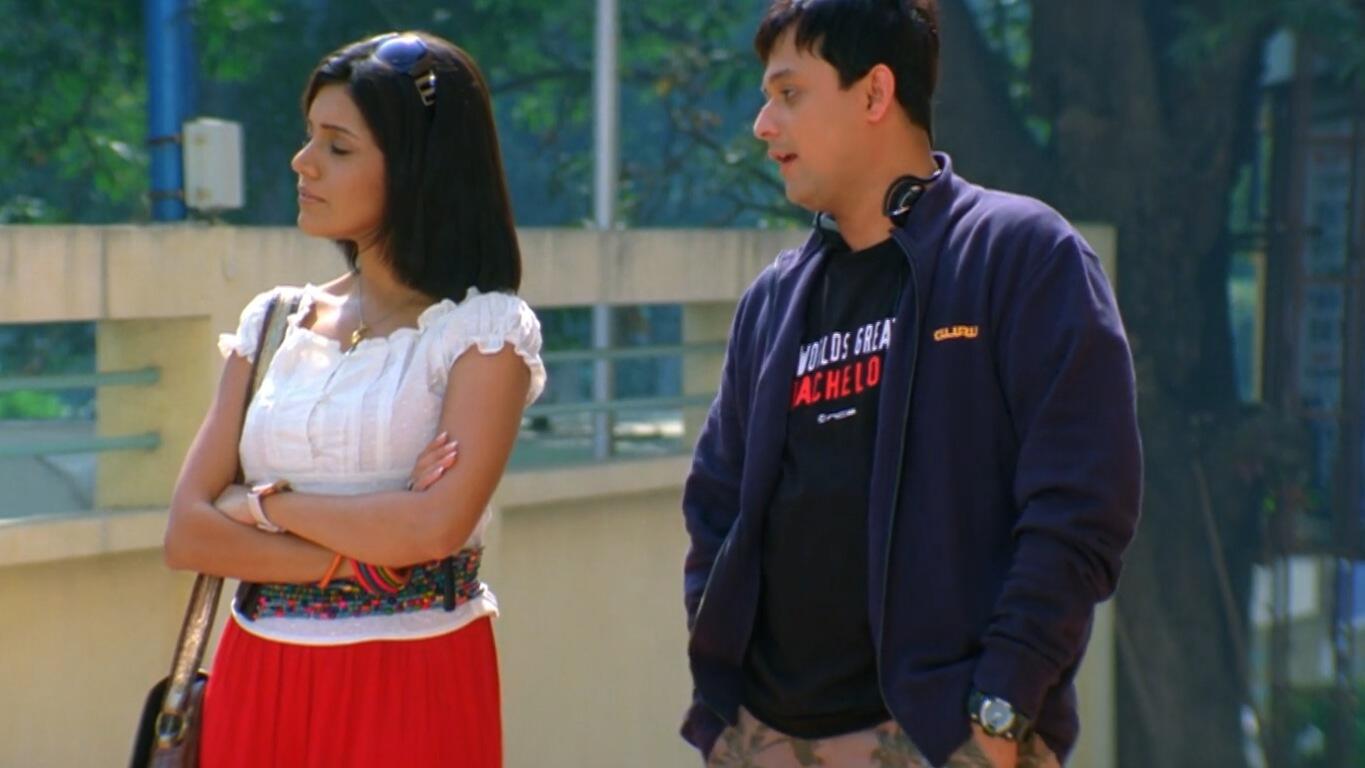 Yala adnyan mhantat
 
Mumbai Pune Mumbai 2
Mala sanga sukh mhanje nakki kay asta (Prashant Damle)