Golmaal Meme Templates
Golmaal is a Popular series of Indian comedy movies directed by Rohit Shetty.
All four movies starred Ajay Devgn as Gopal, Arshad Warsi as Madhav, and Tusshar Kapoor as Lucky, with Shreyas Talpade appearing in three and Kareena Kapoor and Kunal Khemu appearing in two of the four movies. The first movie Golmaal: Fun Unlimited was released in 2006, the second movie Golmaal Returns was released in 2008. The third movie Golmaal 3 was released in 2010 and became the second-highest-grossing Bollywood movie of that year.
The fourth installment of this series Golmaal Again was released in October 2017.
Golmaal is now the eighth-highest-grossing movie series in Bollywood.
These Golmaal Meme Templates are widely used by meme creators!
You can watch Golmaal Movie Online on Prime Video anytime!
Here are famous Golmaal dialogues from the series :
Golmaal Again 
Ajay Devgn as Gopal
Kuch Nahi Badla Yaar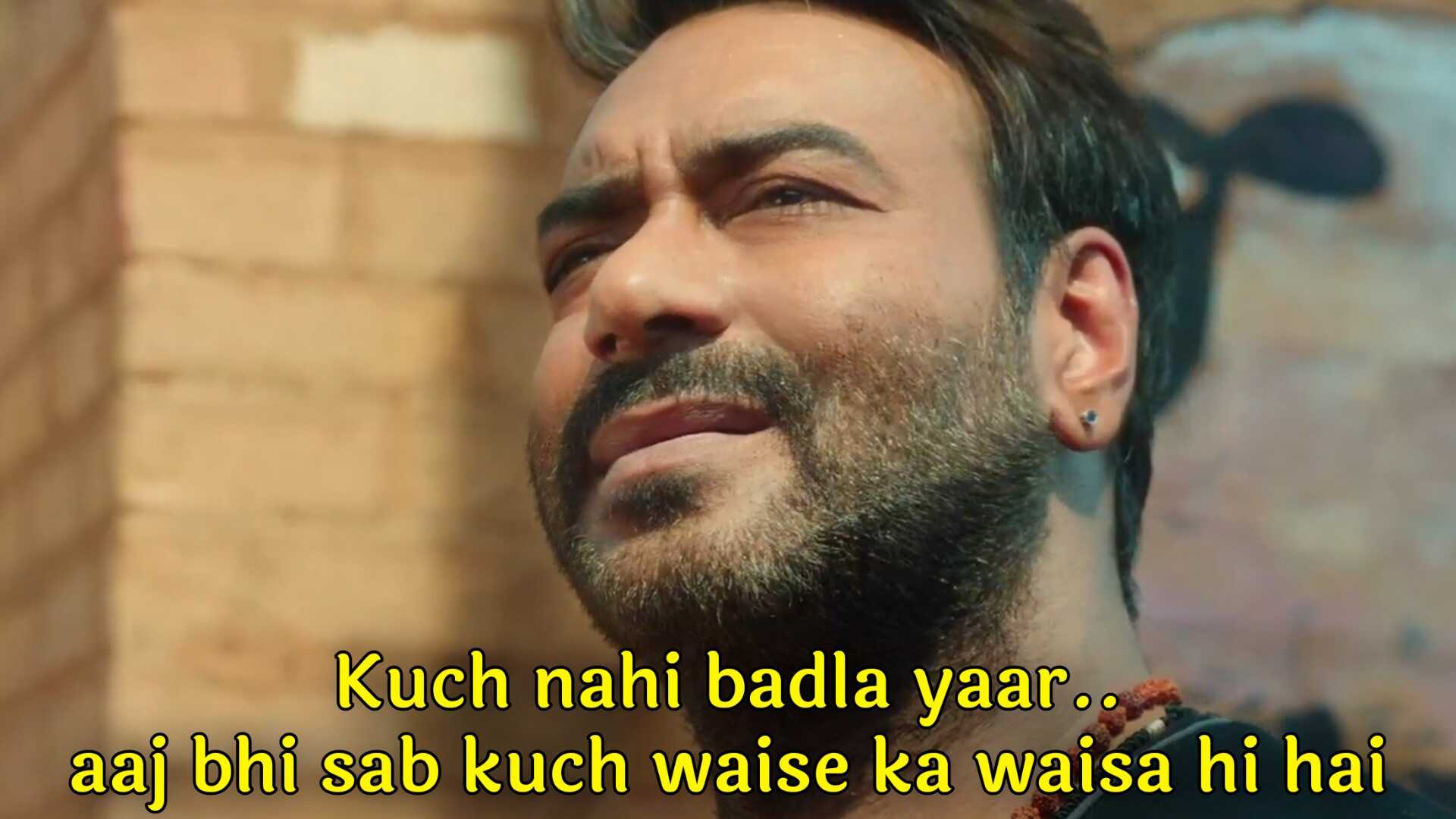 Golmaal 3
Mukesh Tiwari as Vasooli Bhai
Jaldi Bol Kal Subah Panvel Nikalna Hai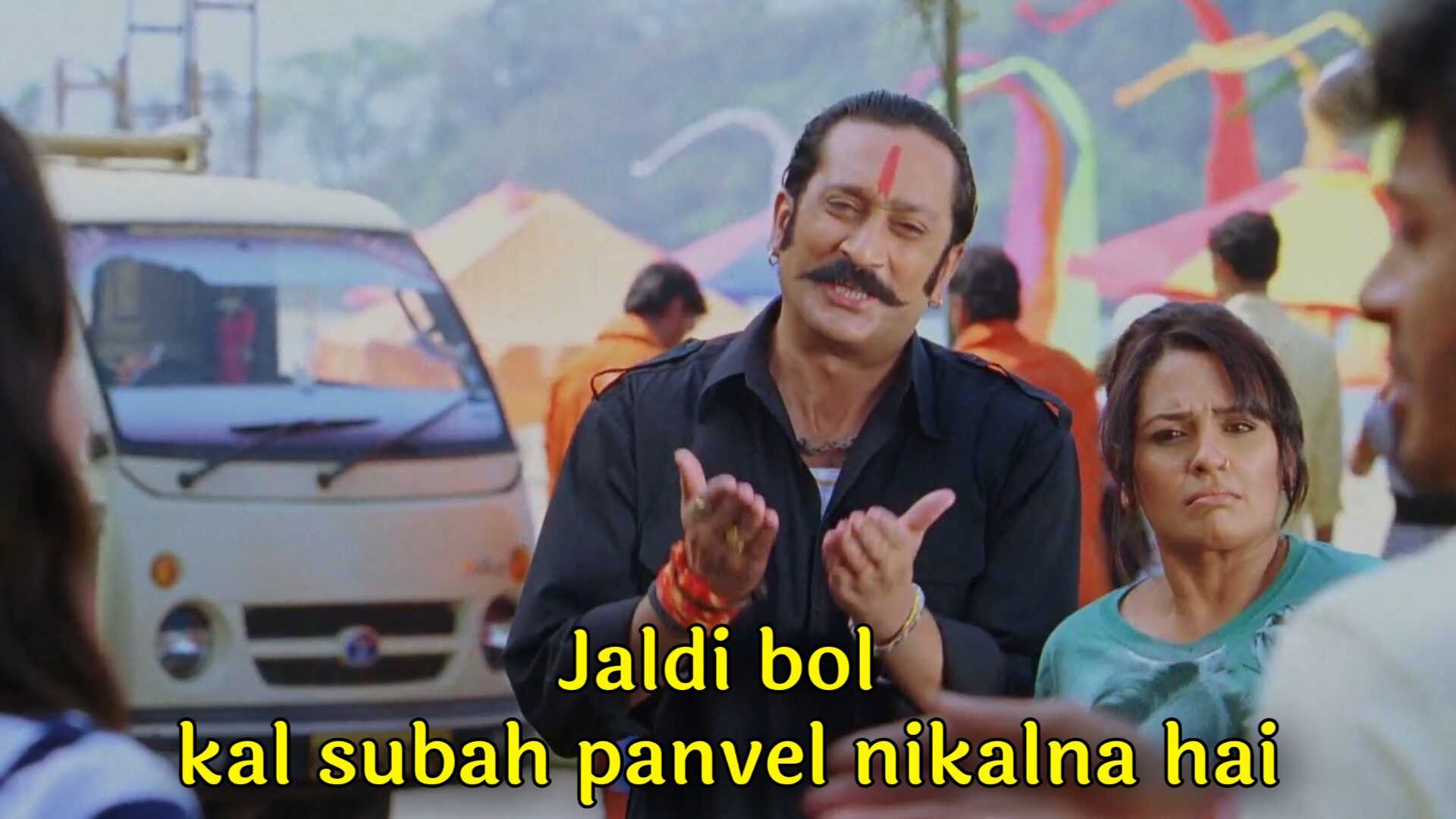 Samajh Nahi Aaya Lekin Sunke Accha Laga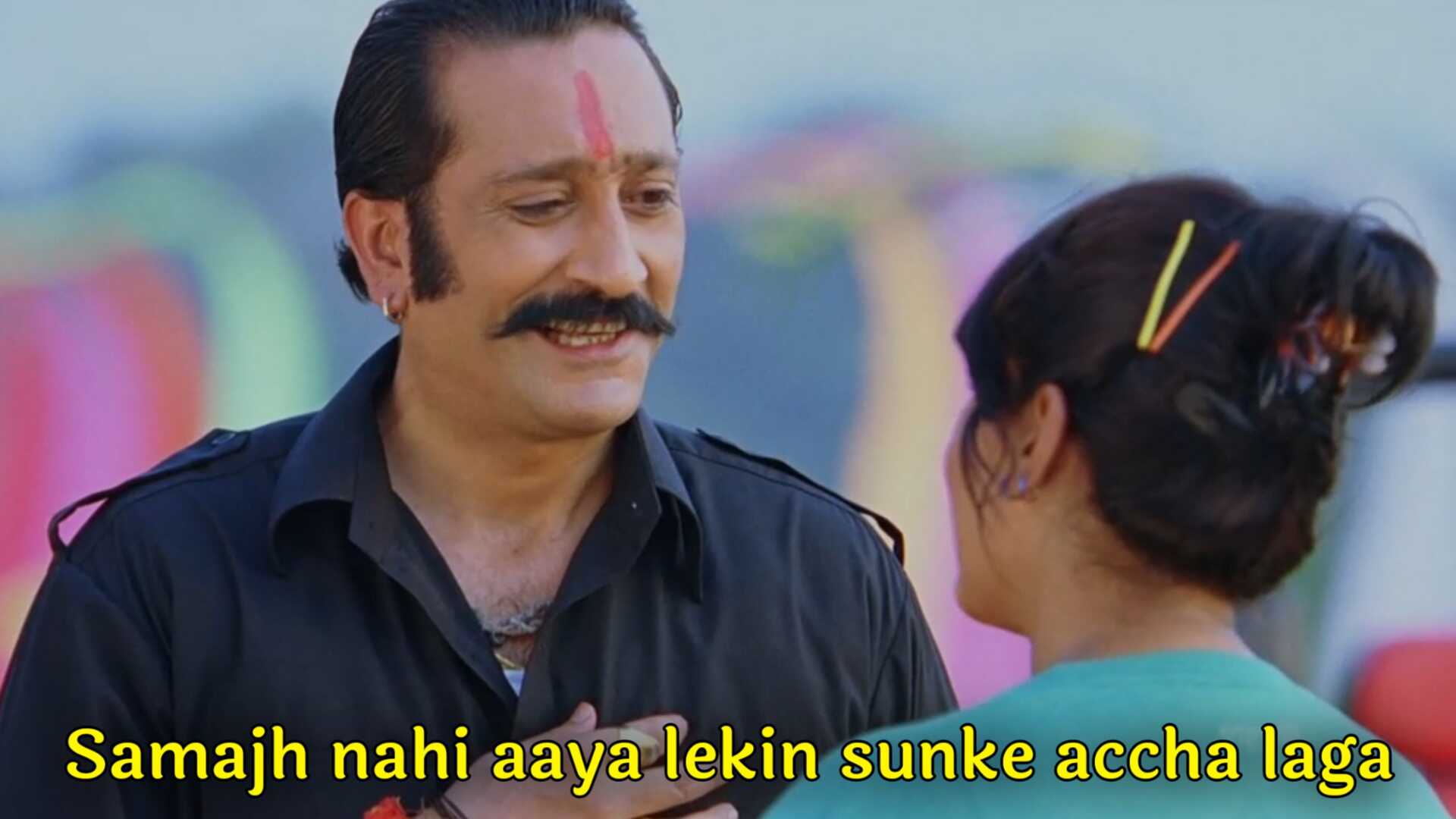 Johnny Lever as Puppy Boss
Mai Nahi Bataunga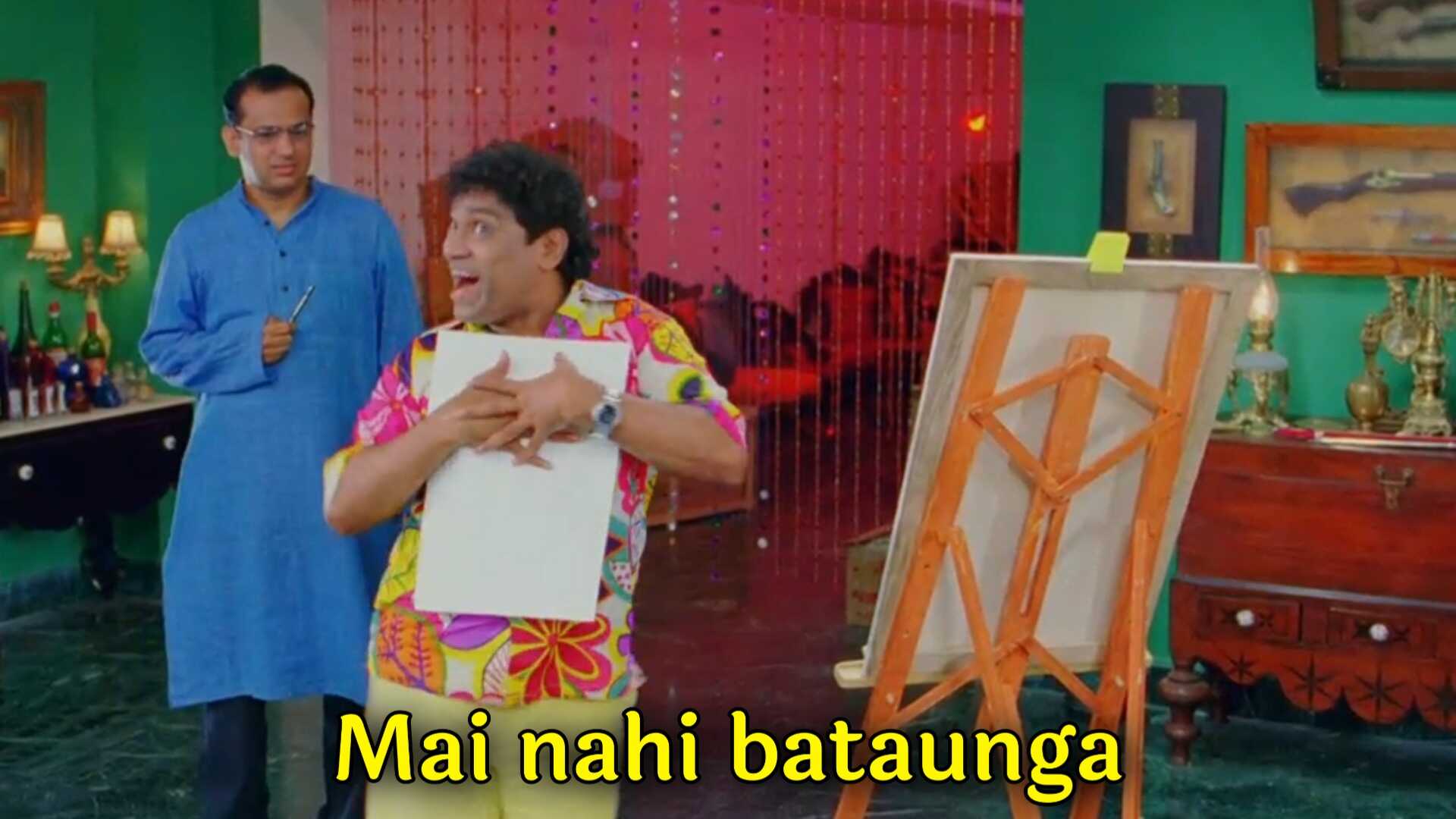 Bhulaaaa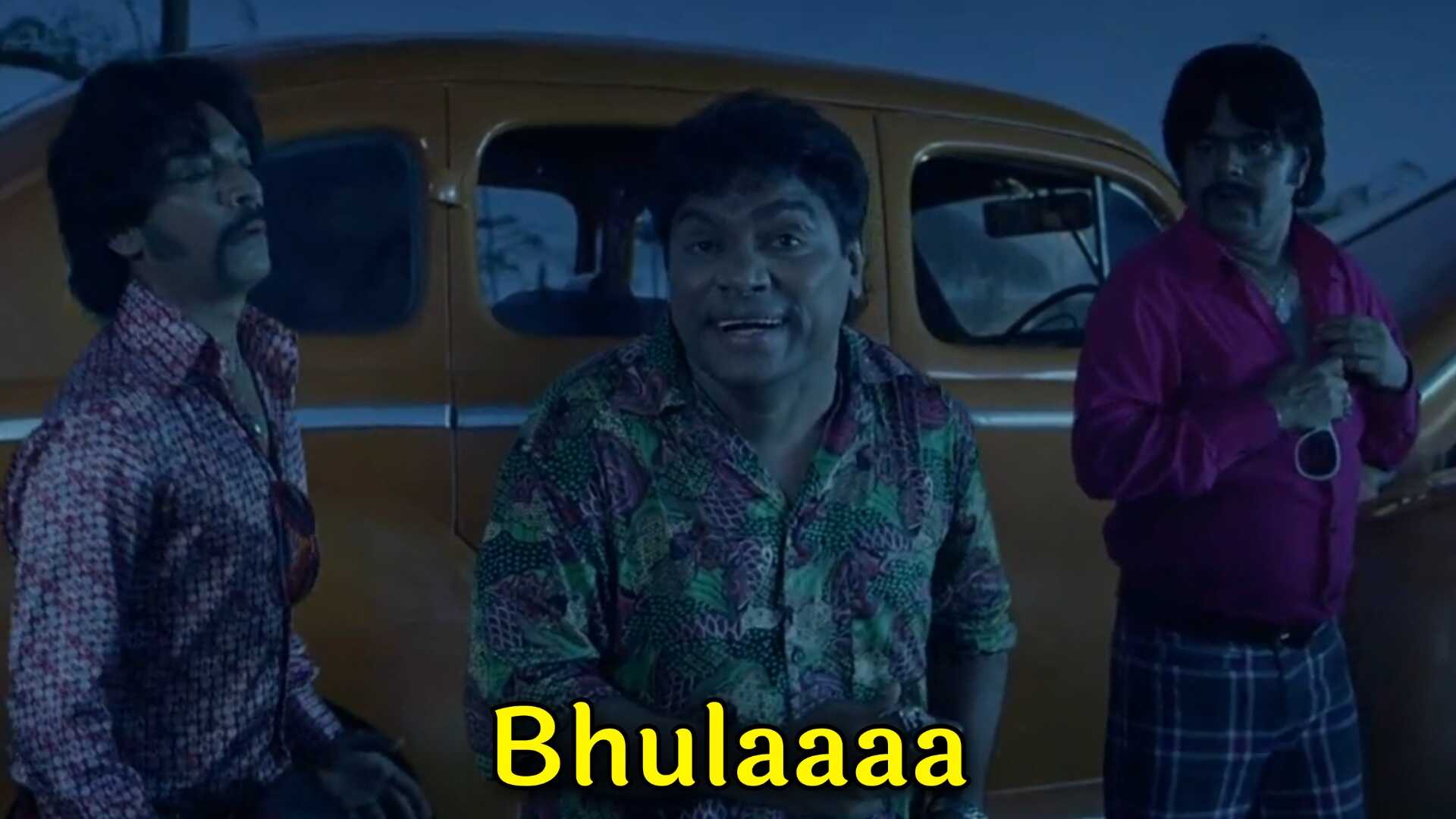 Shreyas Talpade as Laxman
Yeh Hamara Ilaaka Hai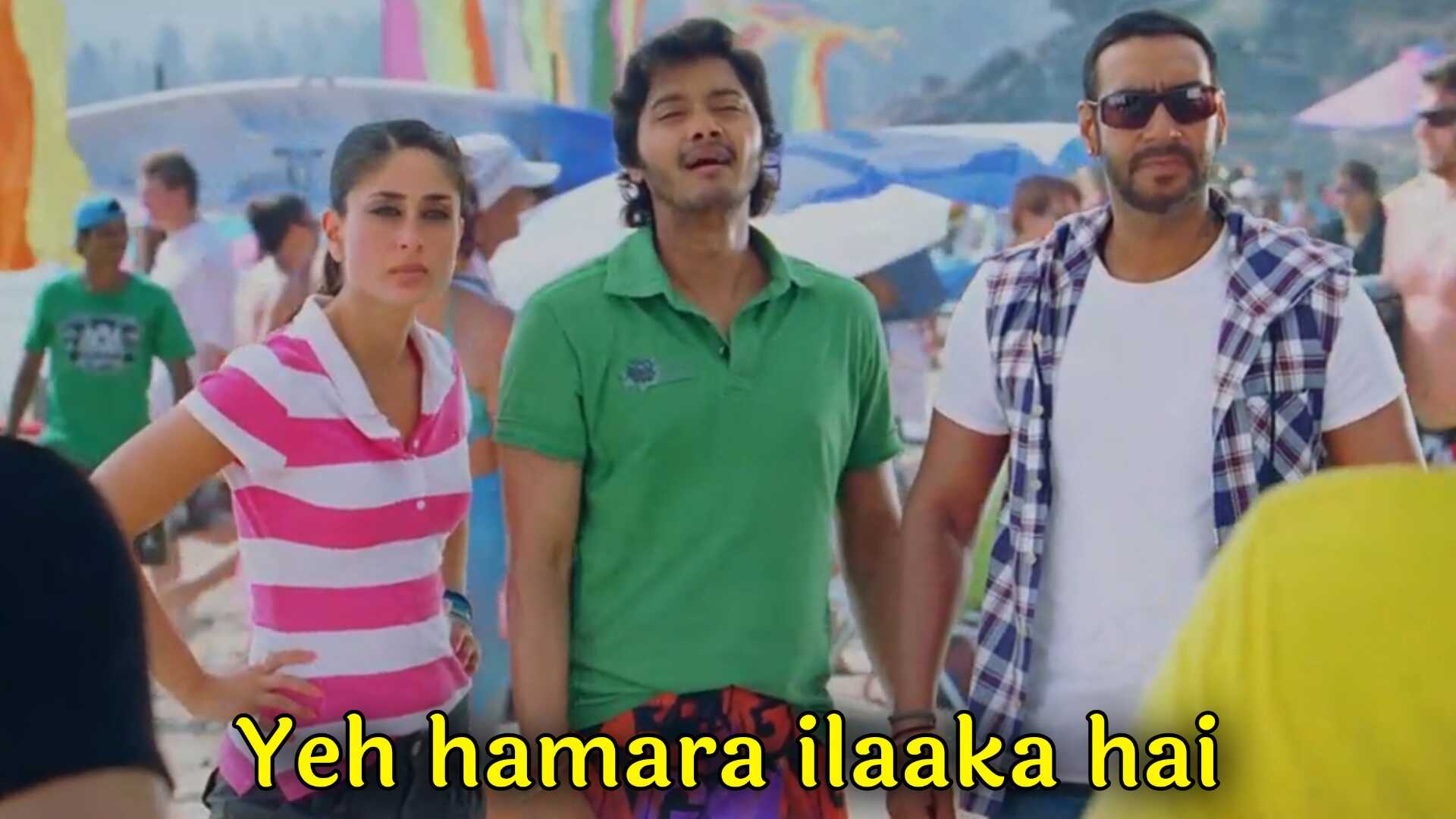 Gopal Madhav Sugarcane Machine Fight Scene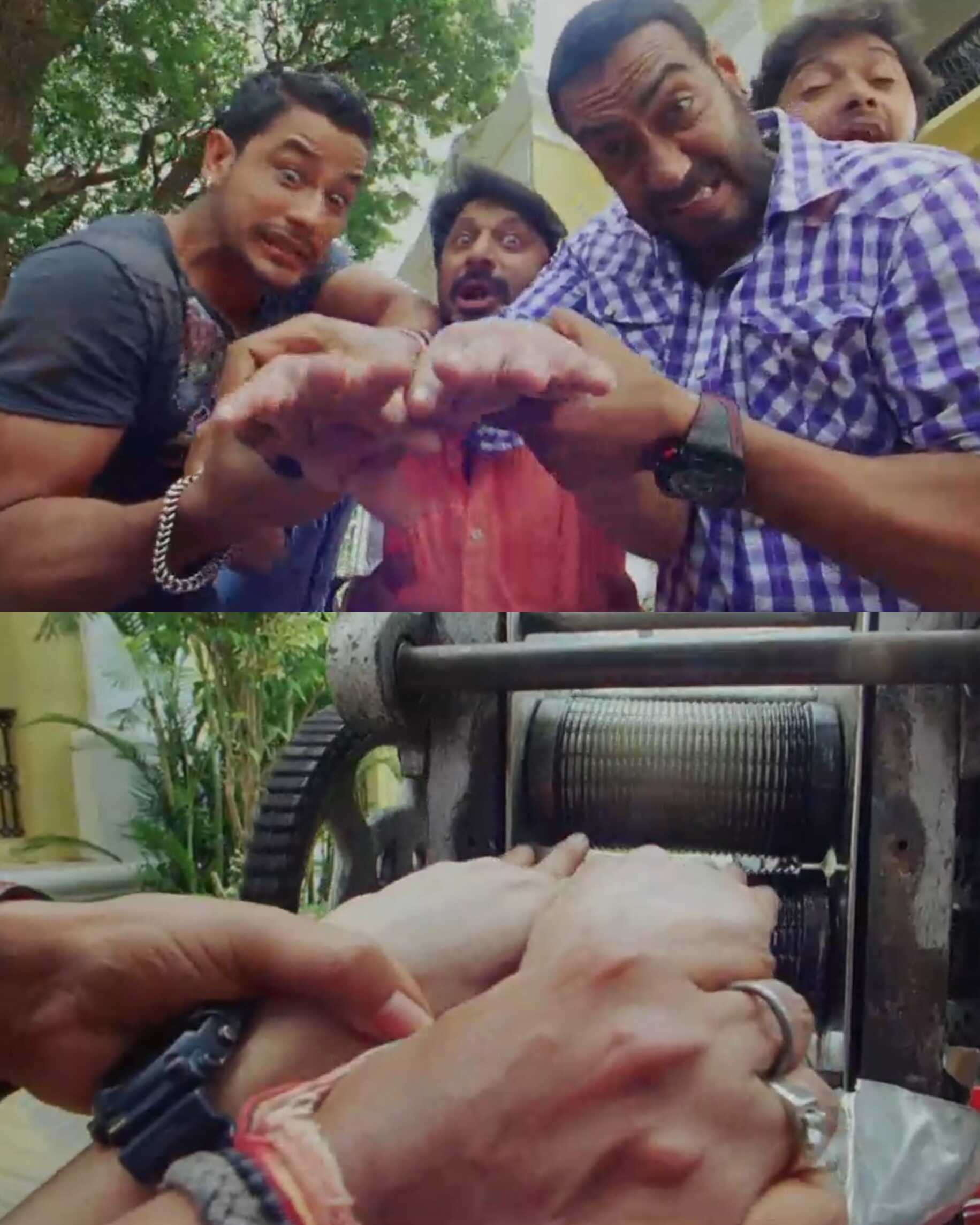 Mithun Chakraborty
Dog Bites Mithun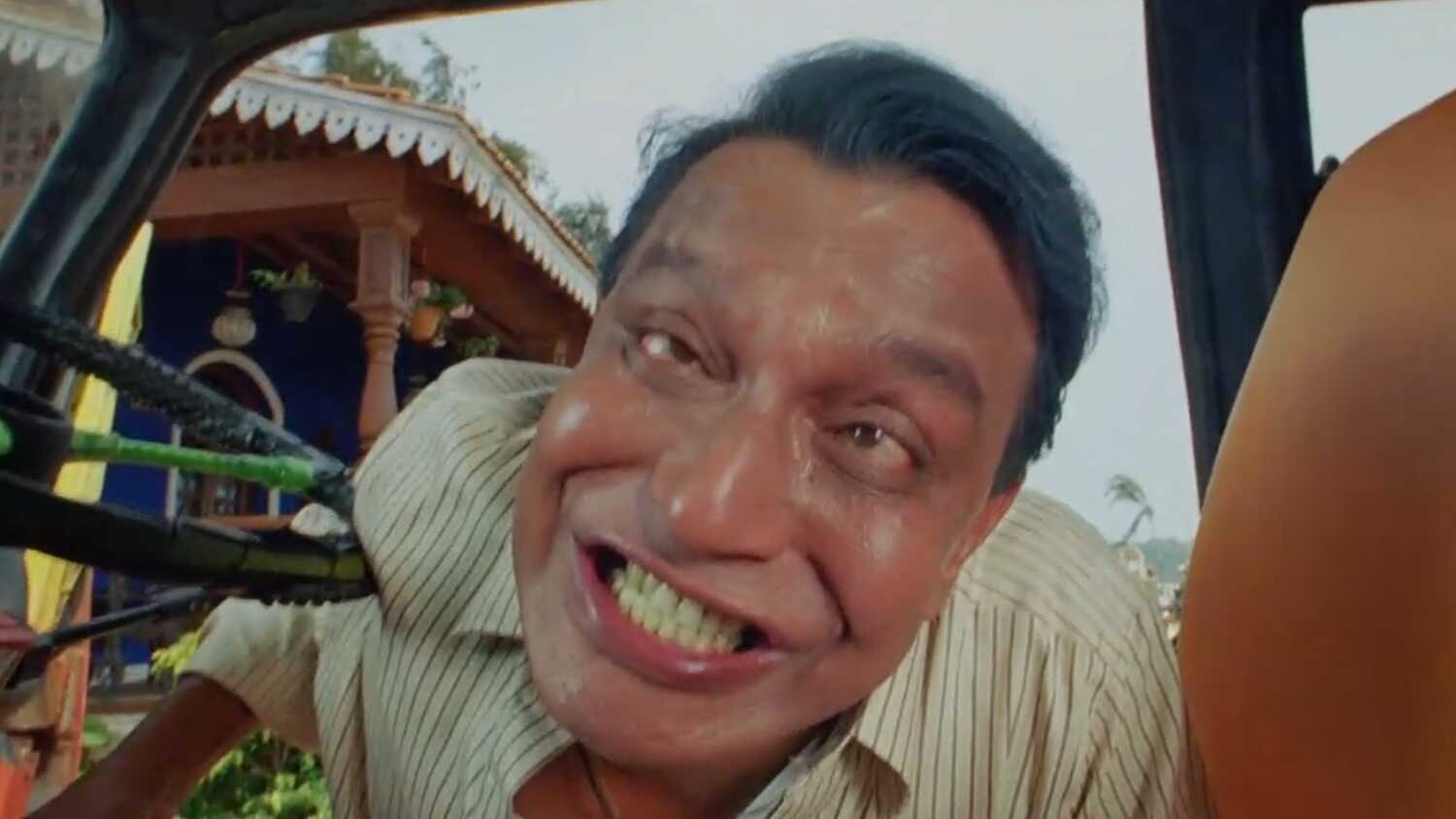 Golmaal: Fun Unlimited
Ajay Devgn as Gopal
Sir Tameez Se Bolo Na Chale Jayenge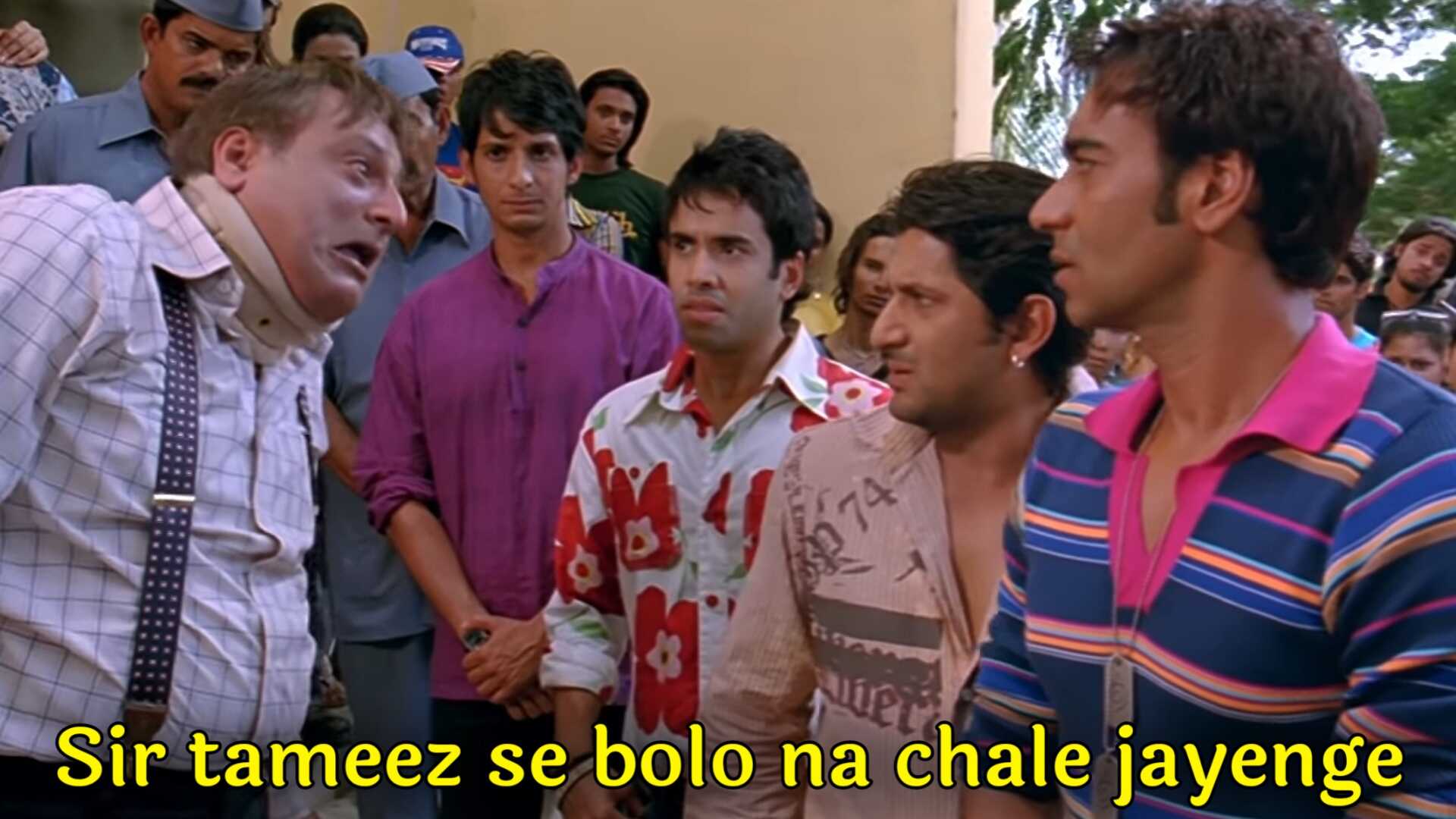 Hare Color Ka Hota Hai Uske Upar Gandhiji Ki Photo Hoti Hai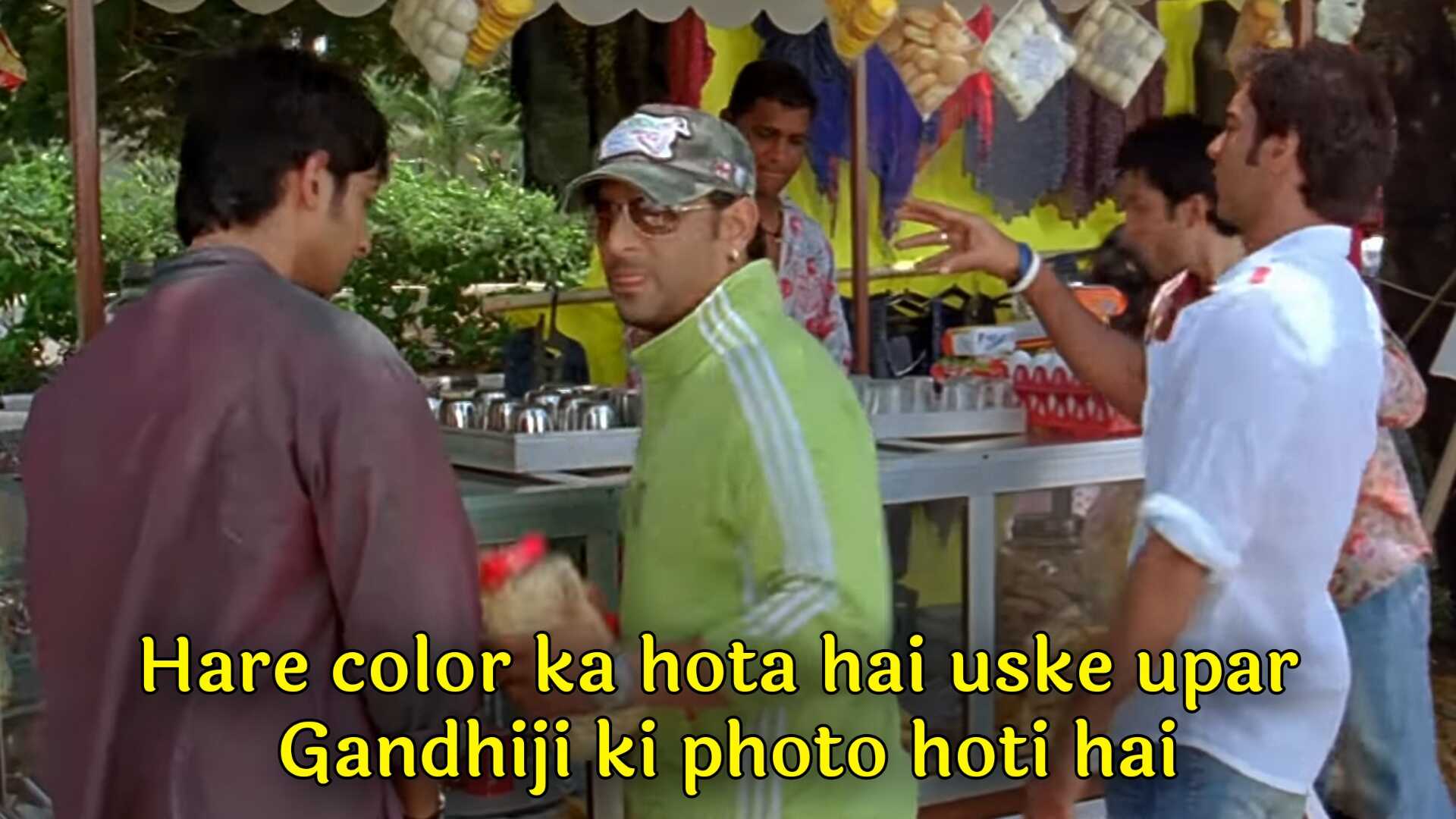 Abe Niche Nahi Upar Dekh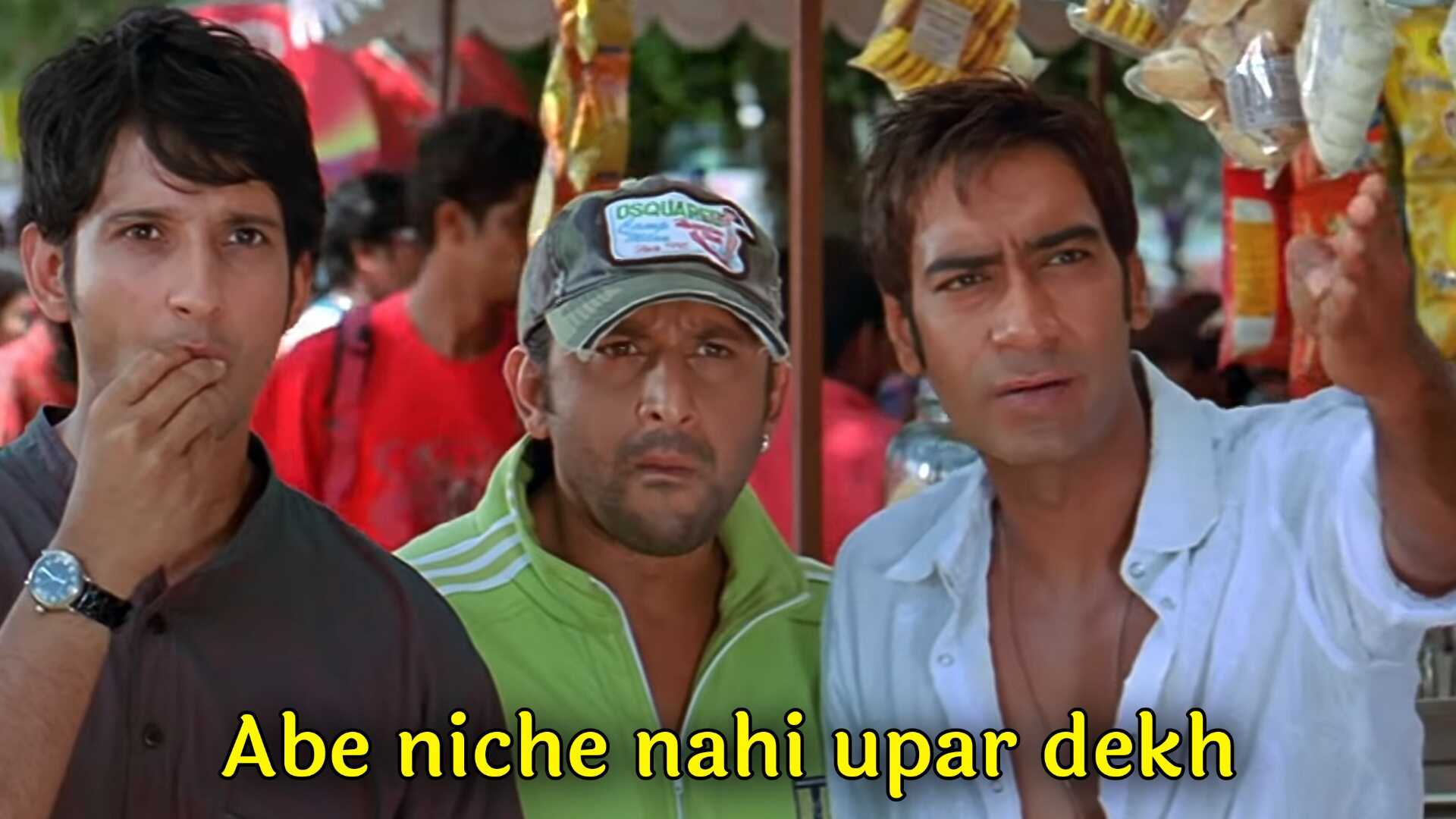 Buri Najar Se Mat Dekho Tumhari Bhabhi Hai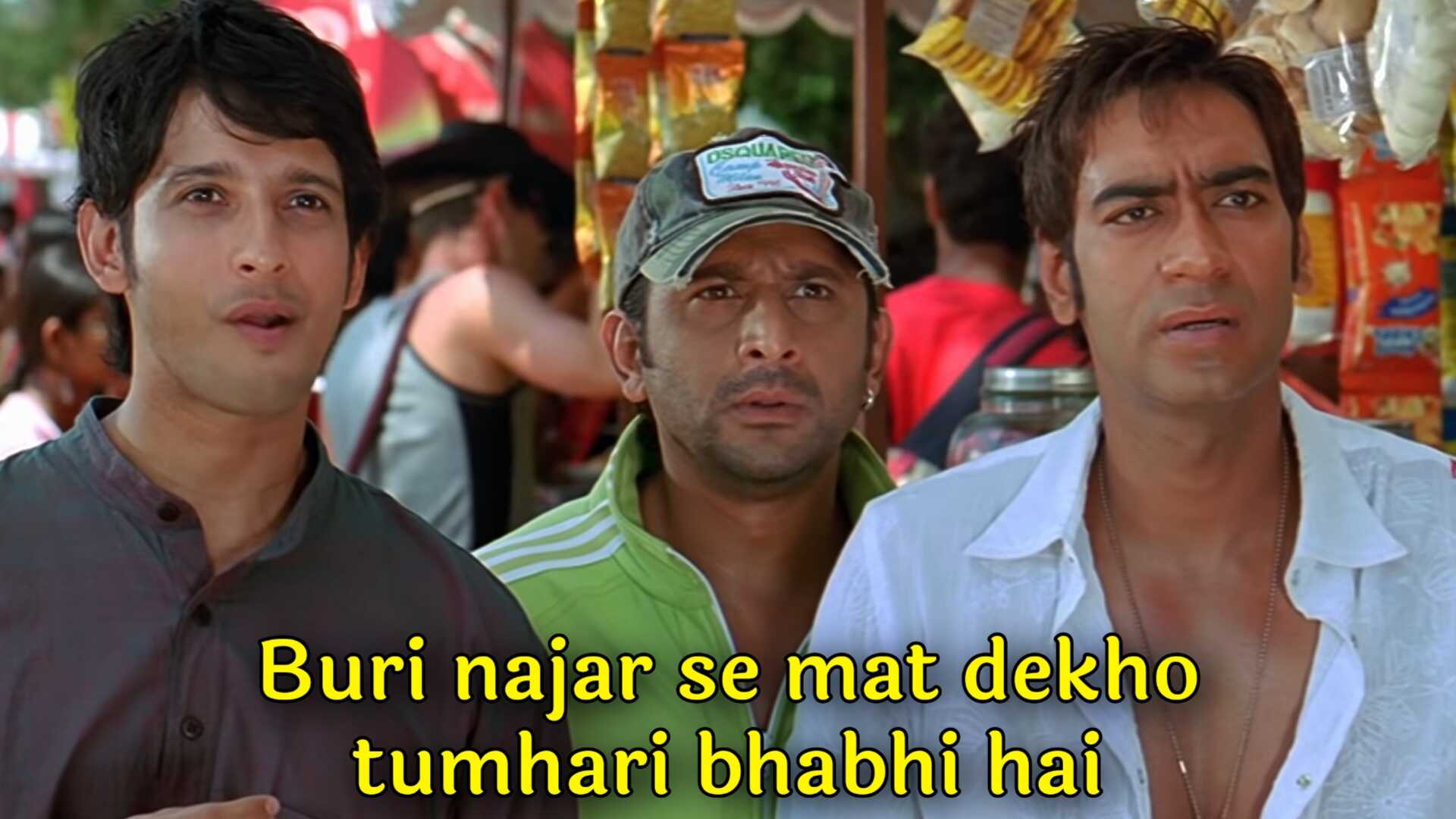 Abe Mandir Aaya Hai Kya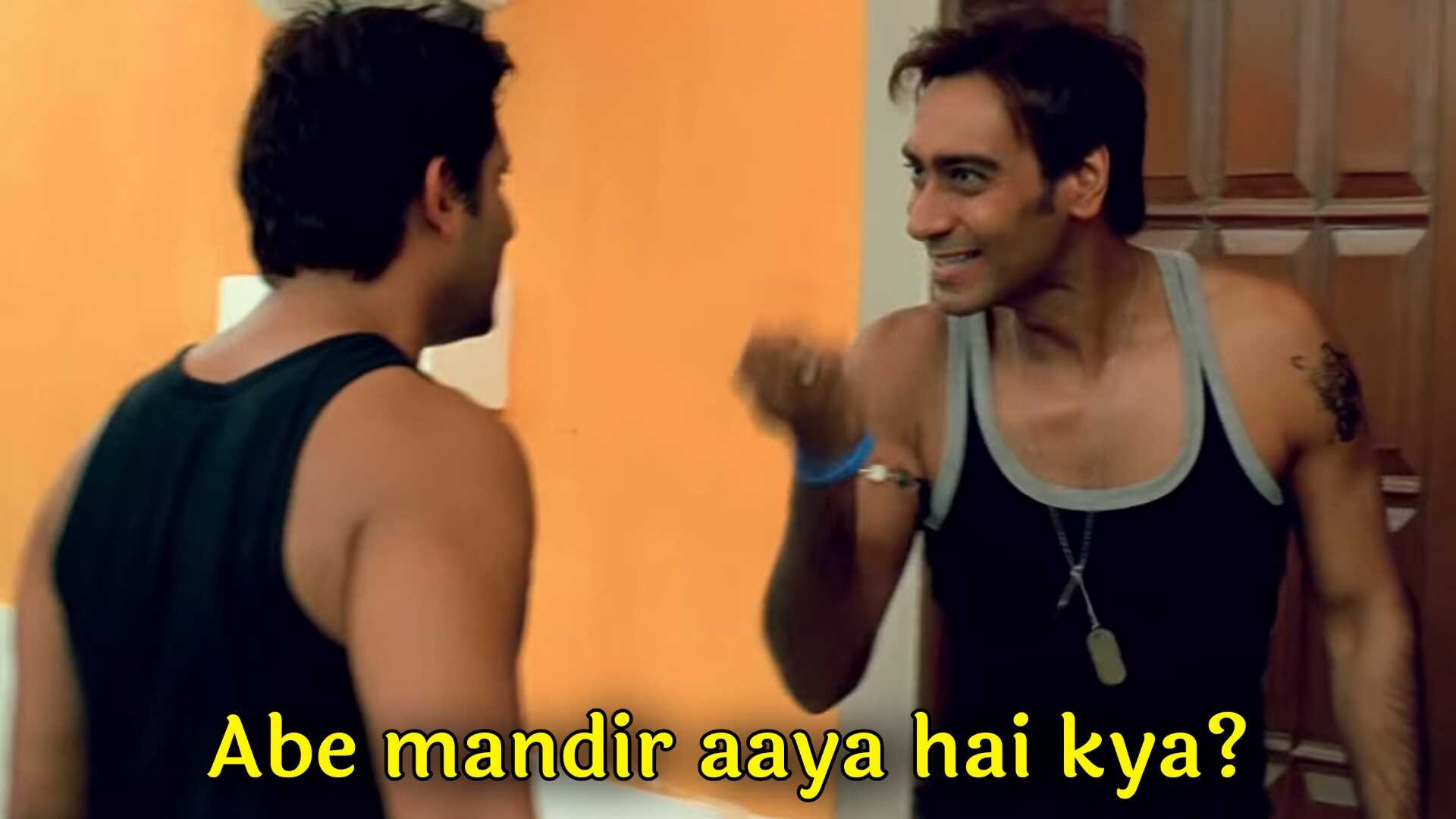 License Nahi Hai Na Mere Pass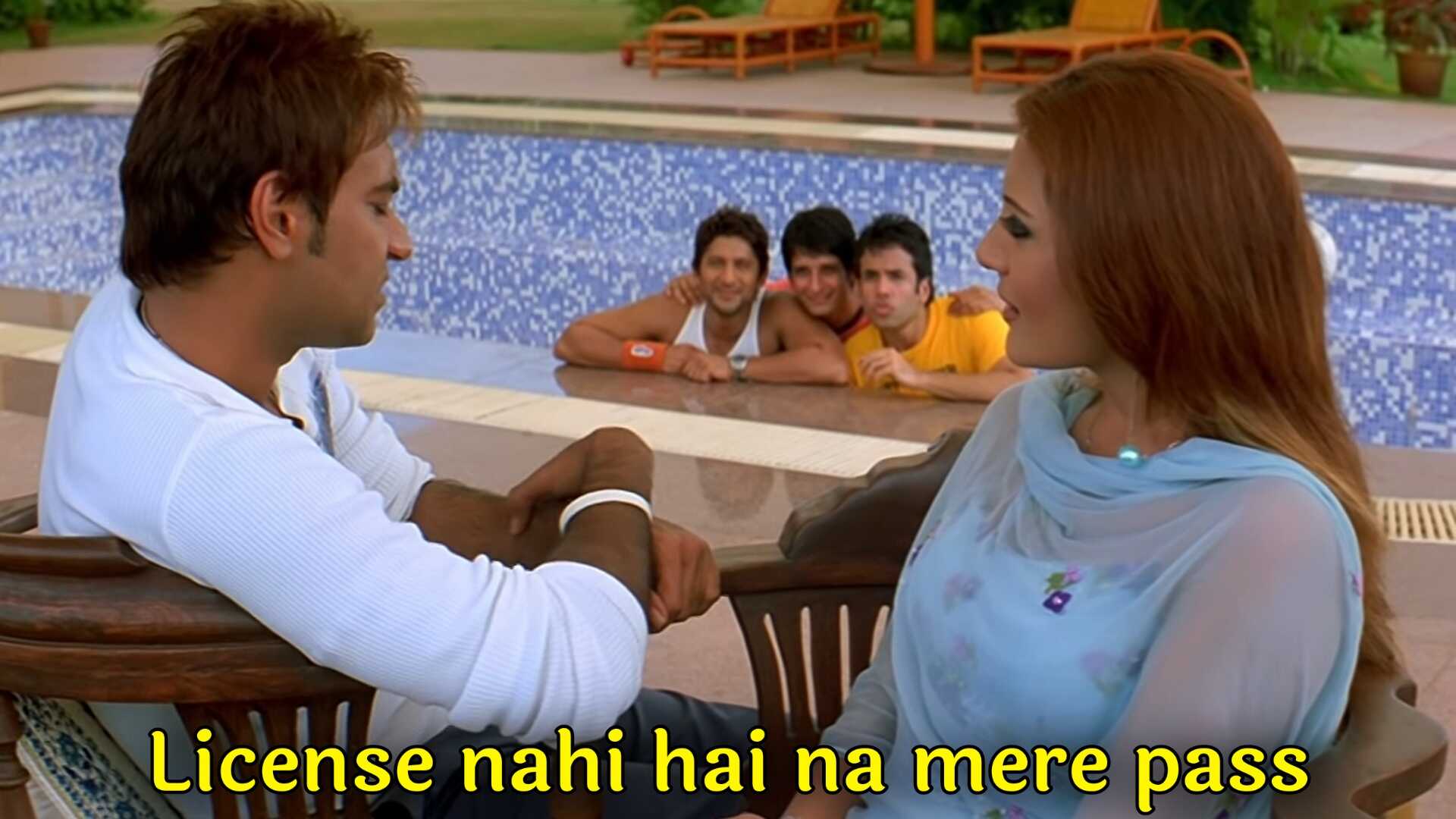 Mujhse Zut Bardast Nahi Hota
Thukta Hai Nalayak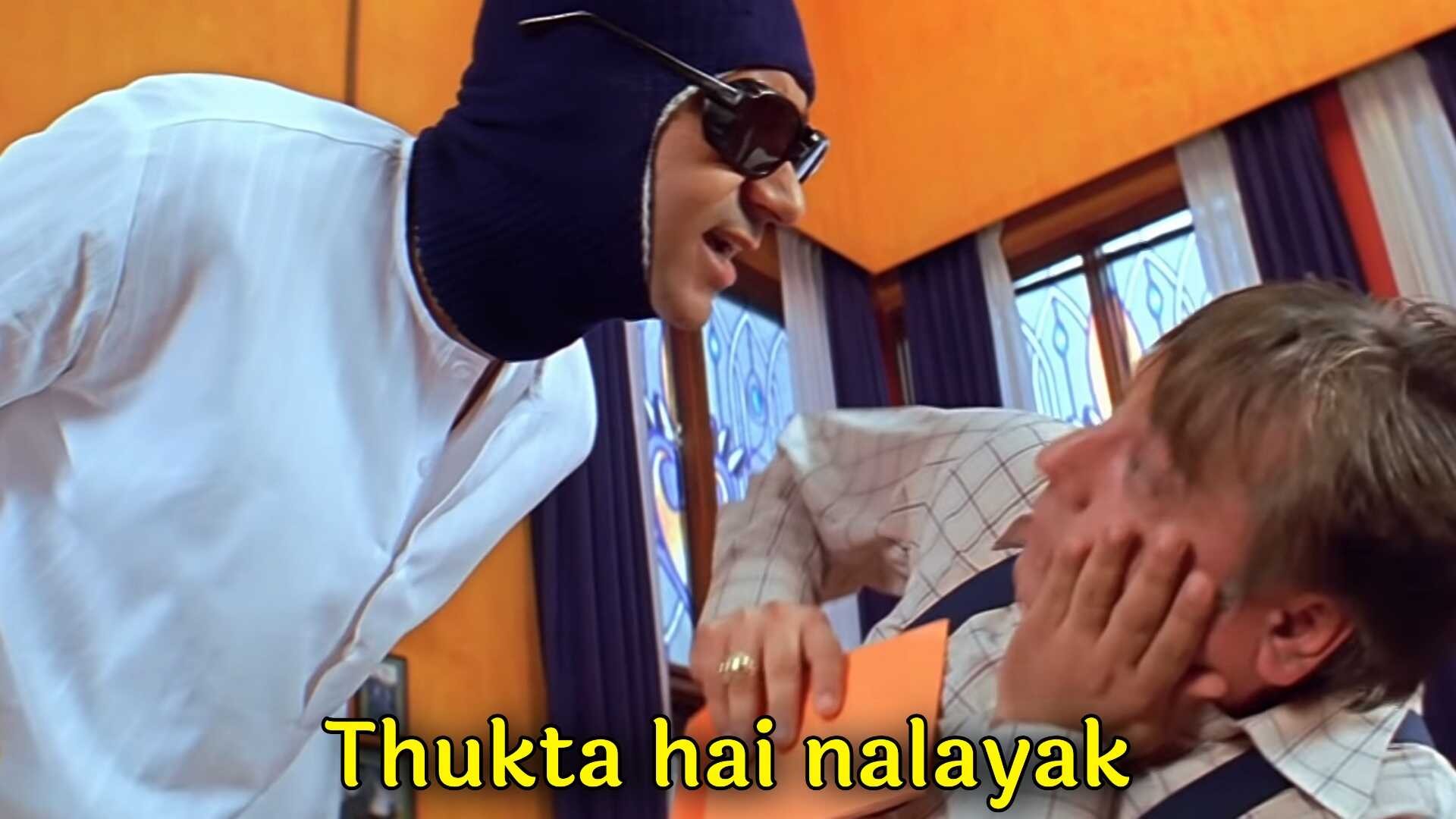 Arshad Warsi as Madhav
Ye Koi Tareeka Hai Bheek Mangne Ka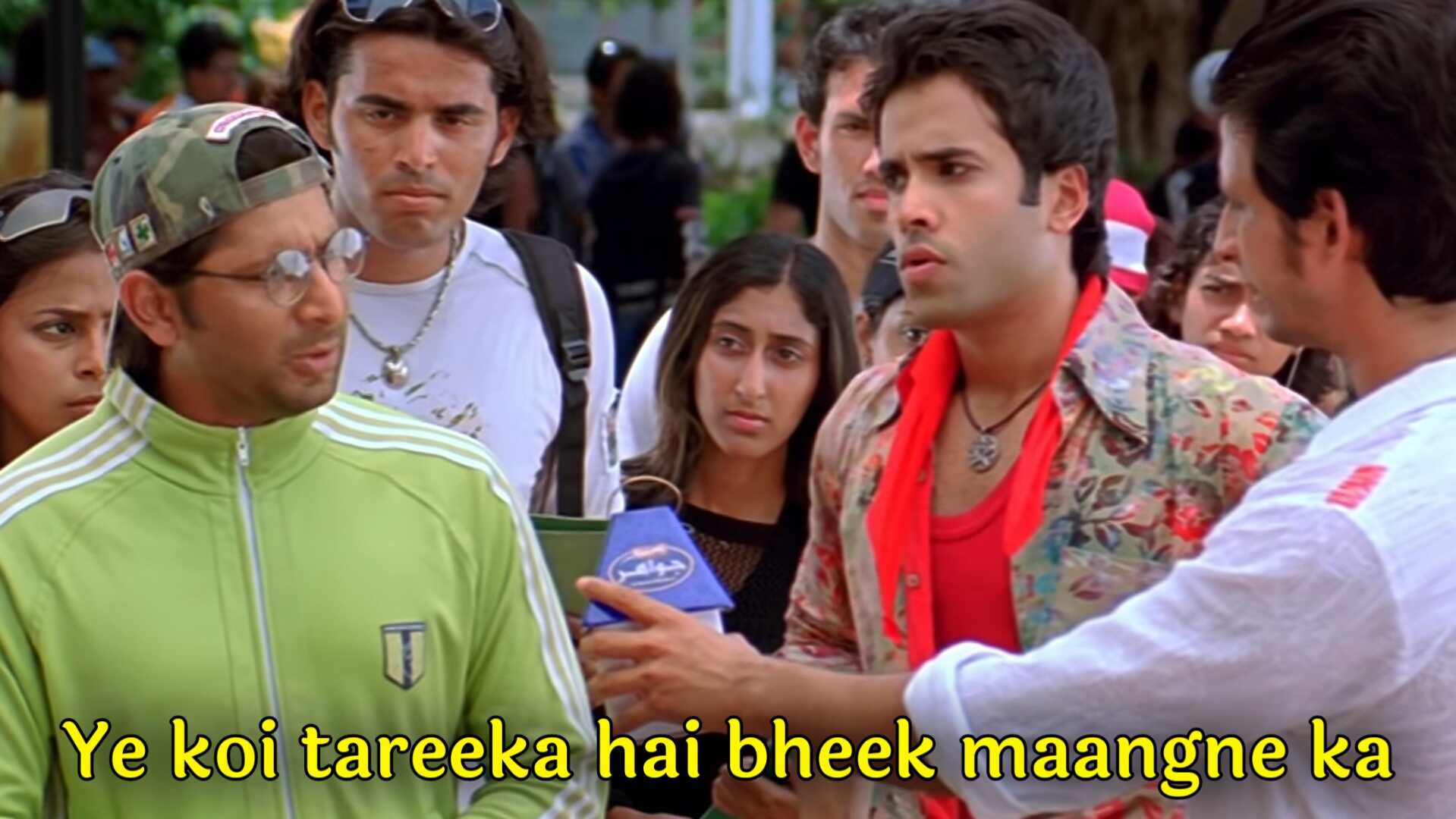 Gunda Boys Bad Element Of Society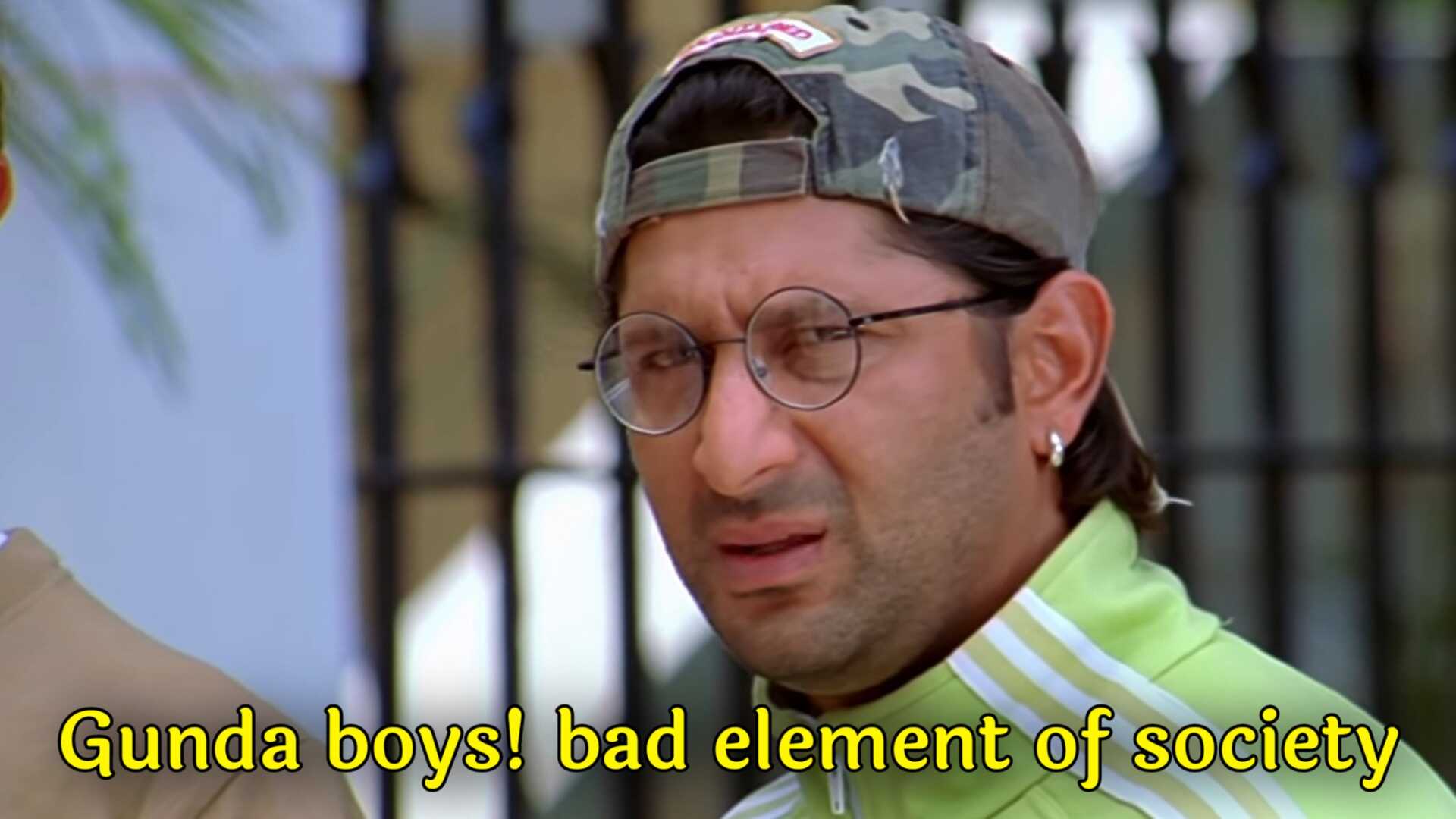 Jitna Pucha Hai Utna Jawab Do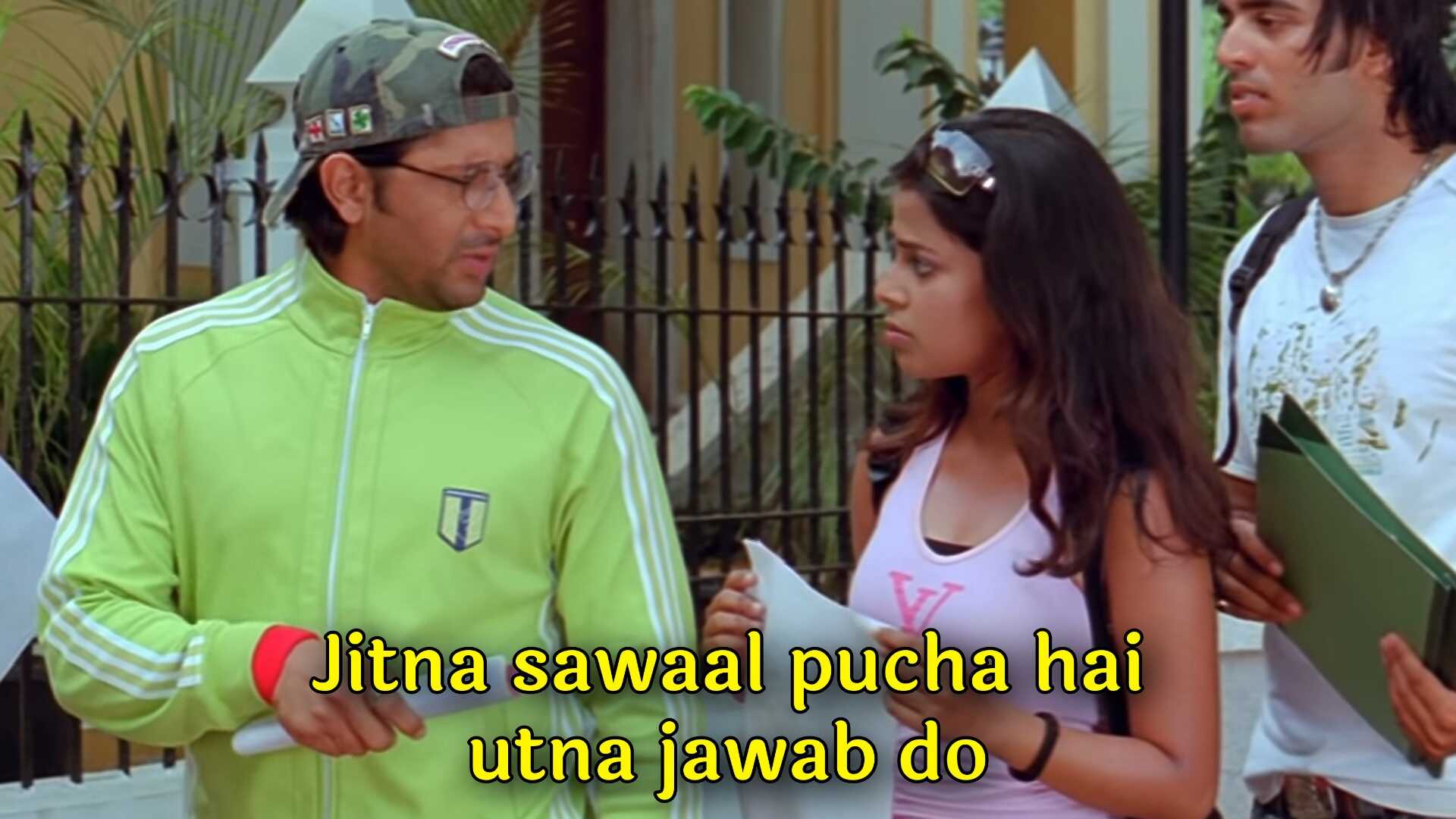 Saale Harami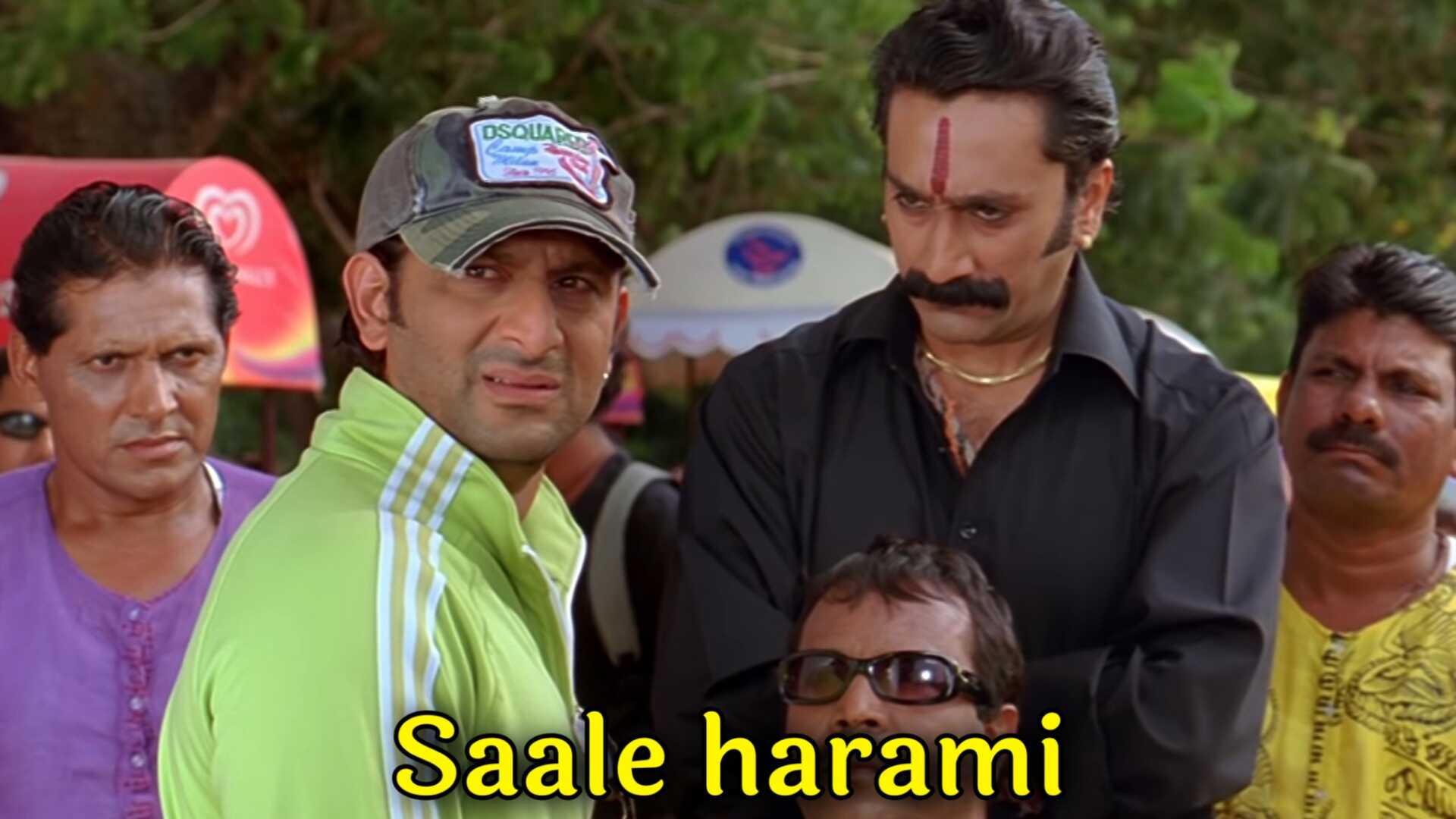 Cheap Lagta Hai Yaar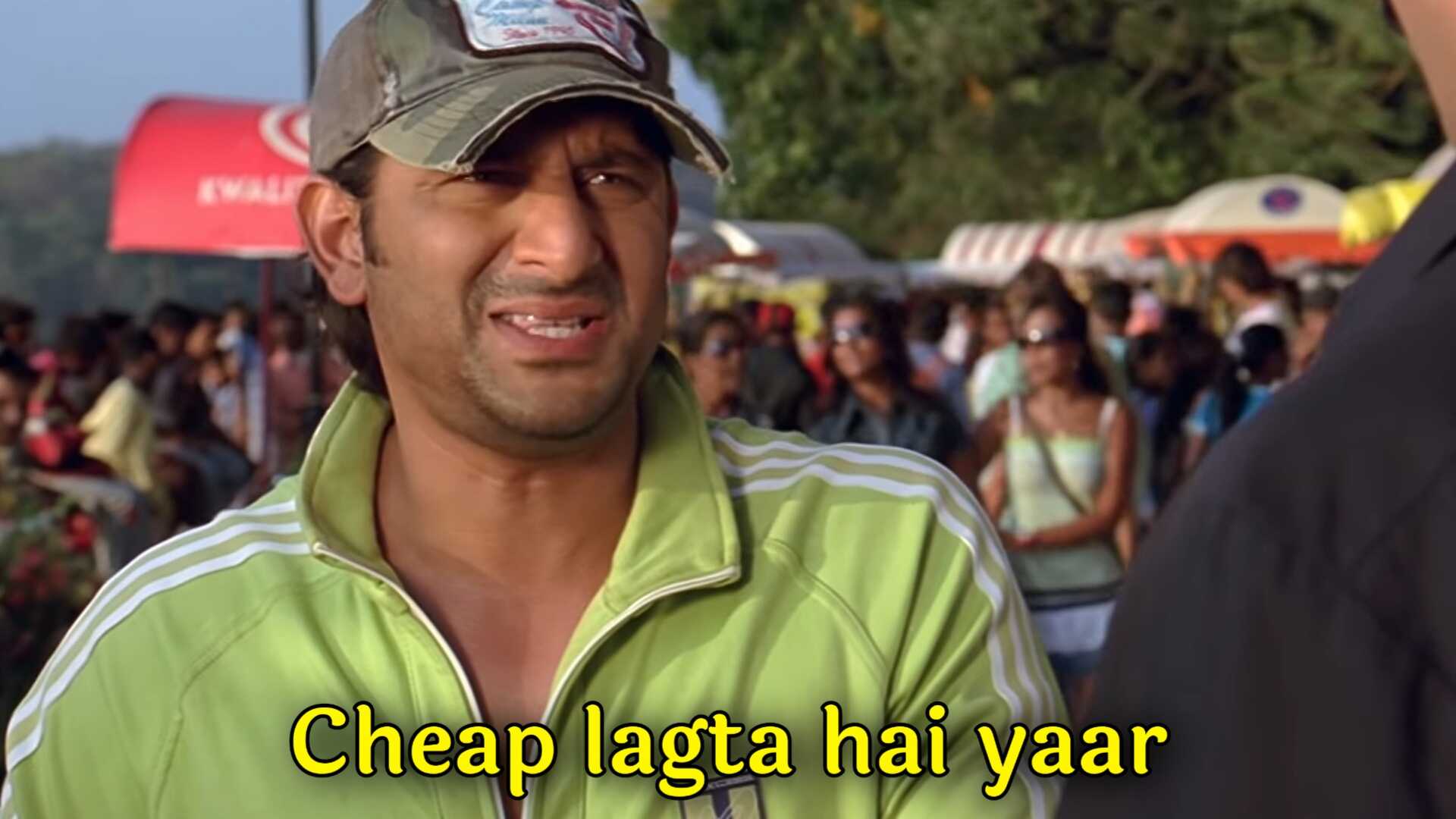 Maine Raju Hirani Se Baat Kiya Hai Agli Film Mai Aapko Launch Karega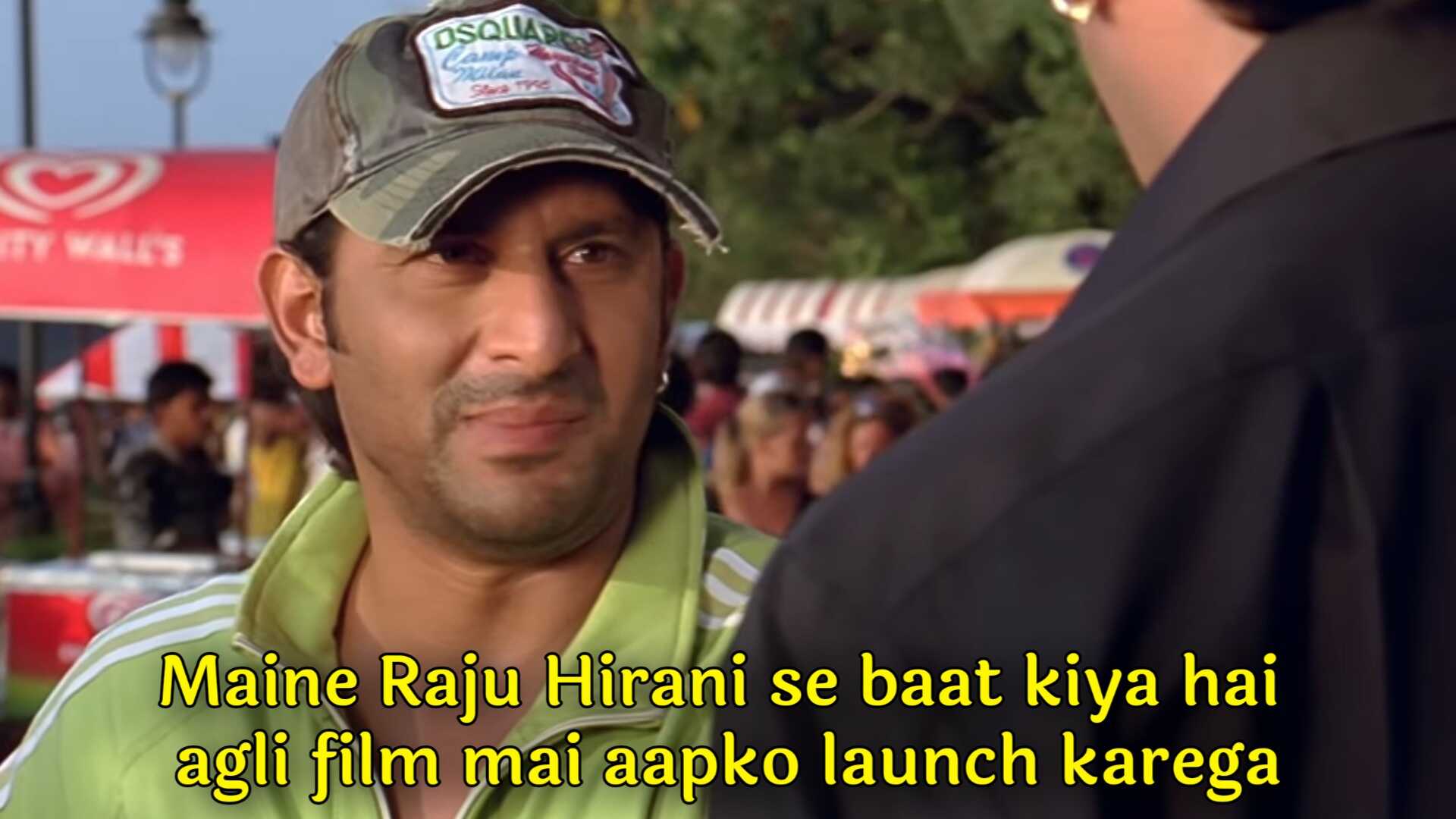 Mereko Jaadu Ki Jhappi De Na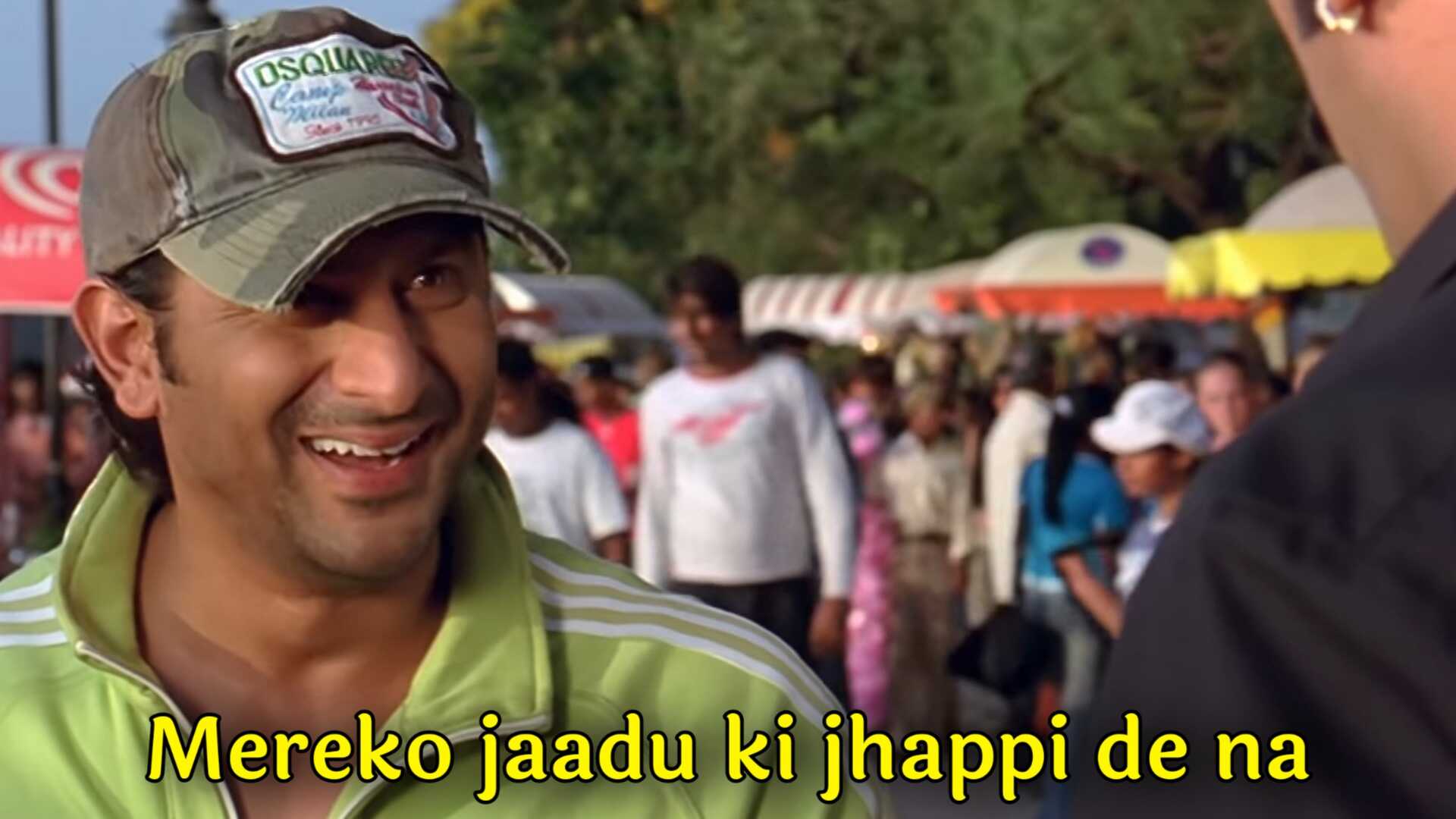 Croreonki Baat Kar Raha Hu Aap Chutta Jama Kar Raho Ho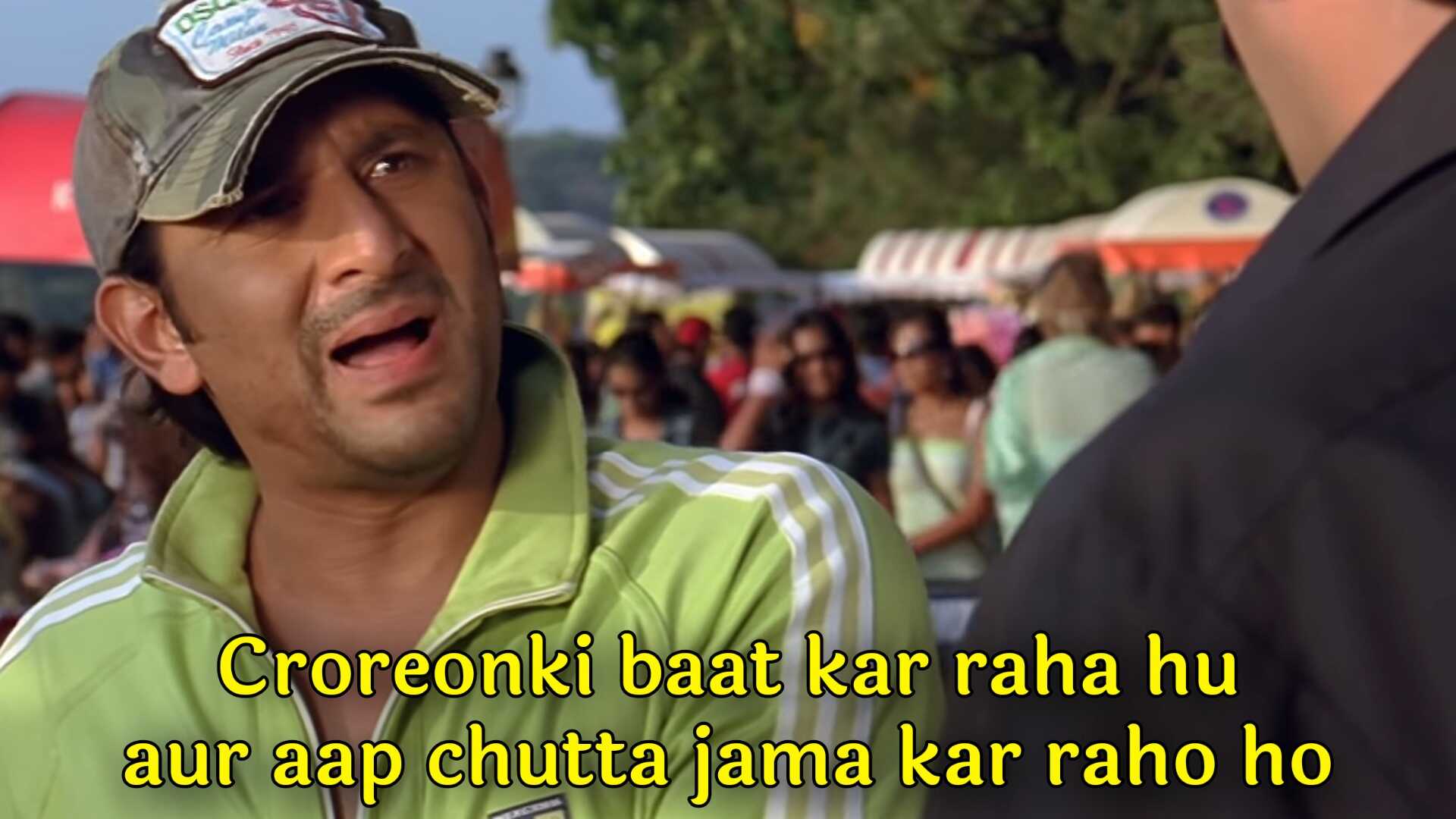 Kya Iski CD Bhi Nikli Hai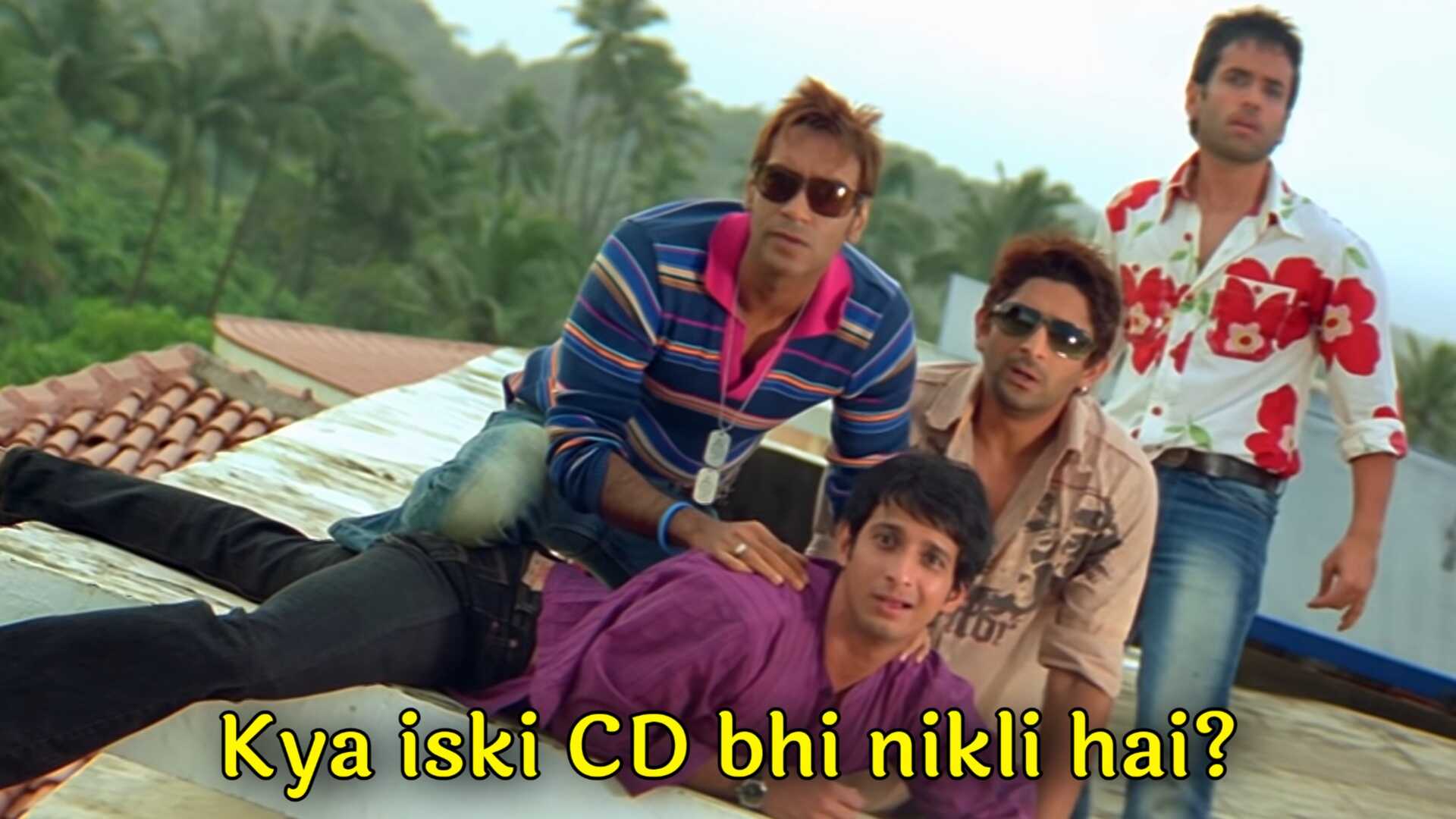 Abe Bina Volume Ke TV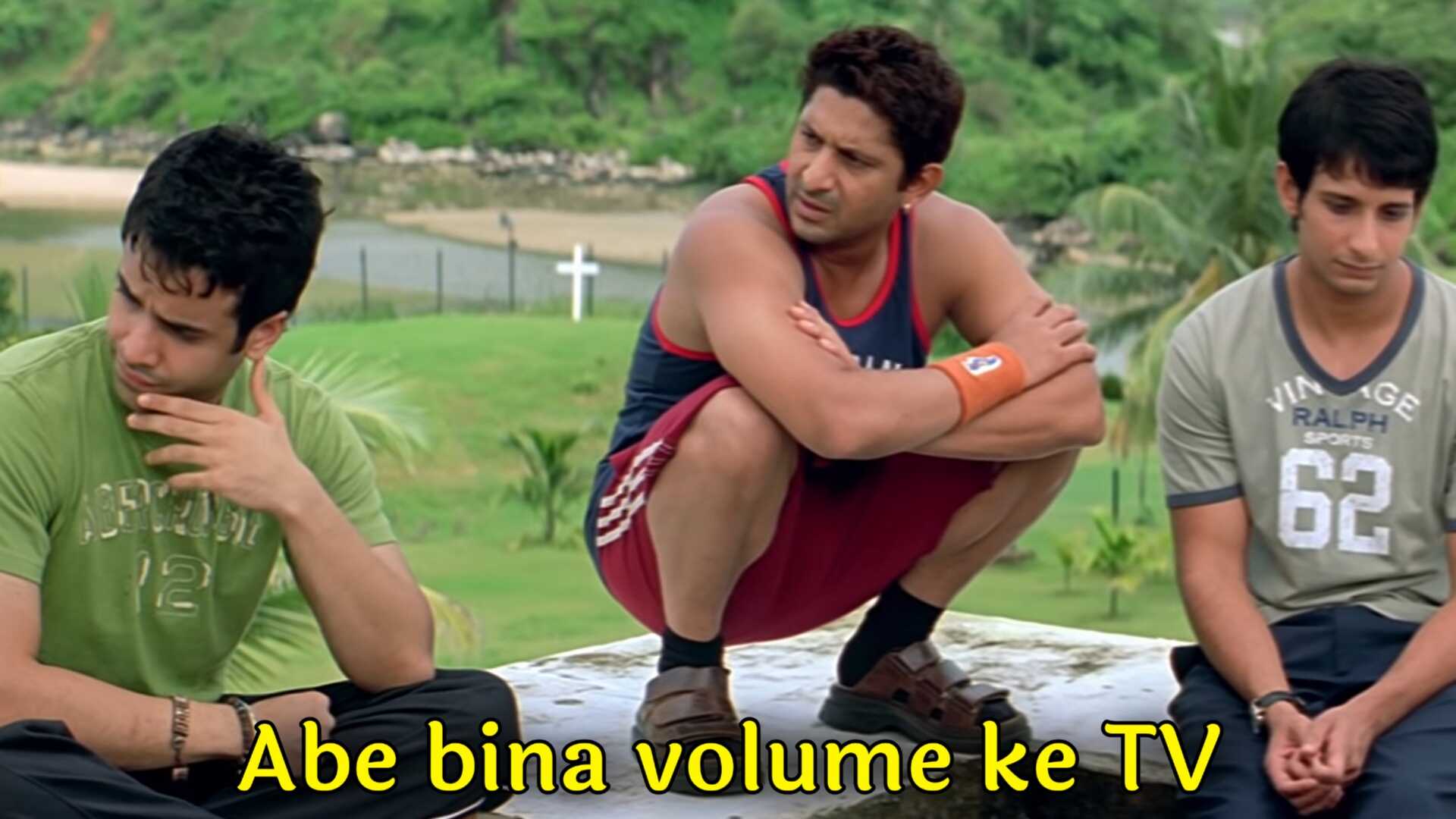 Ye Gopal Ke Bacche Ka Kuch Karna Padega Yaar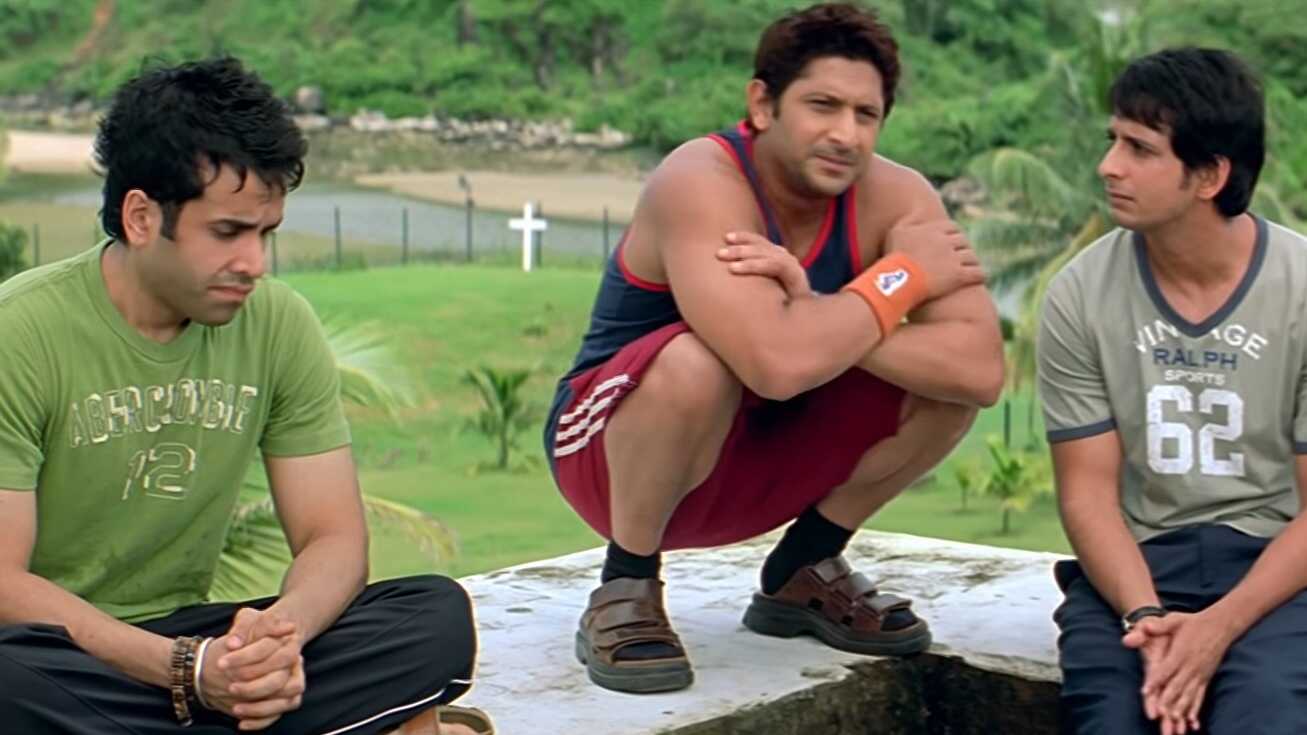 Aapse Bahot Kuch Mangne Ka Dil Kar Raha Hai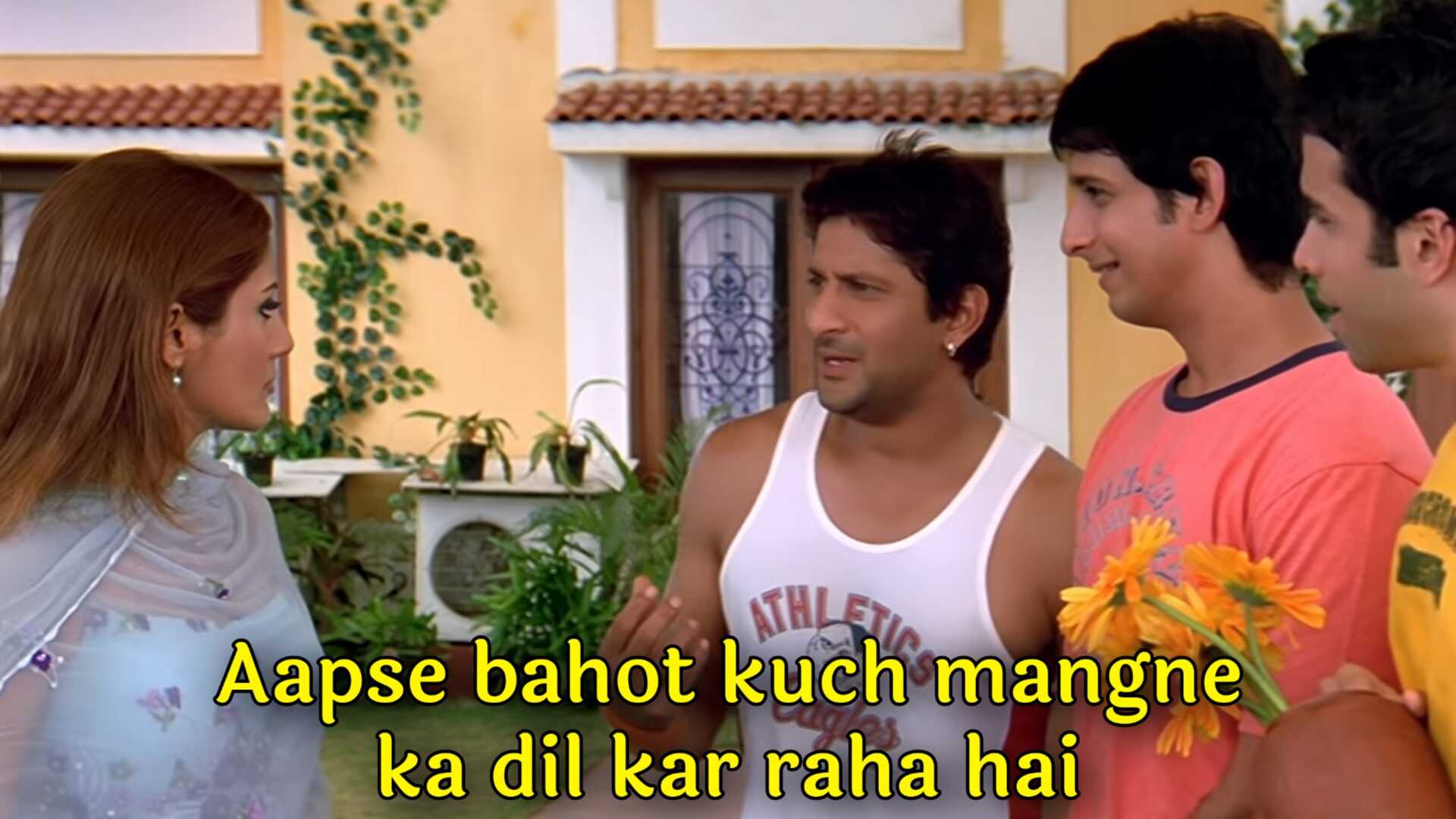 Lagta Hai Barf Padne Wali Hai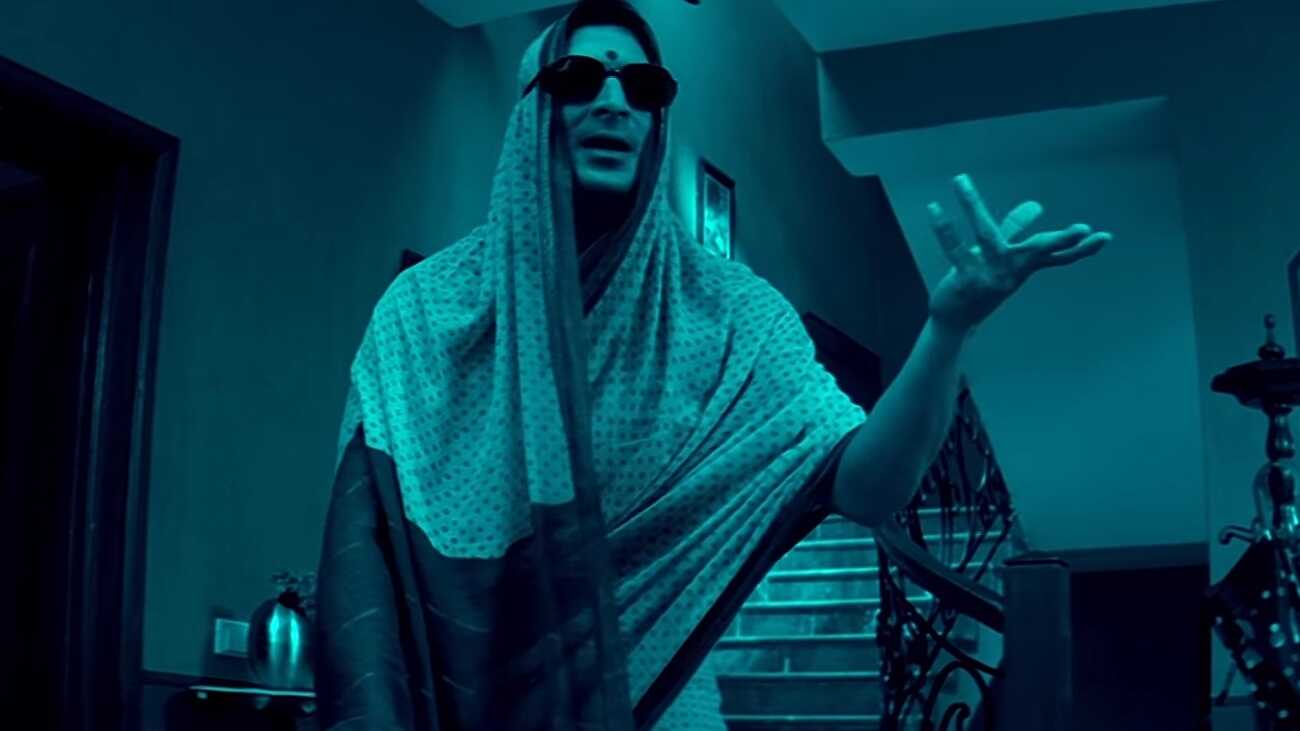 Sharman Joshi as Laxman 
Dabbe Mai Daal Dabbe Mai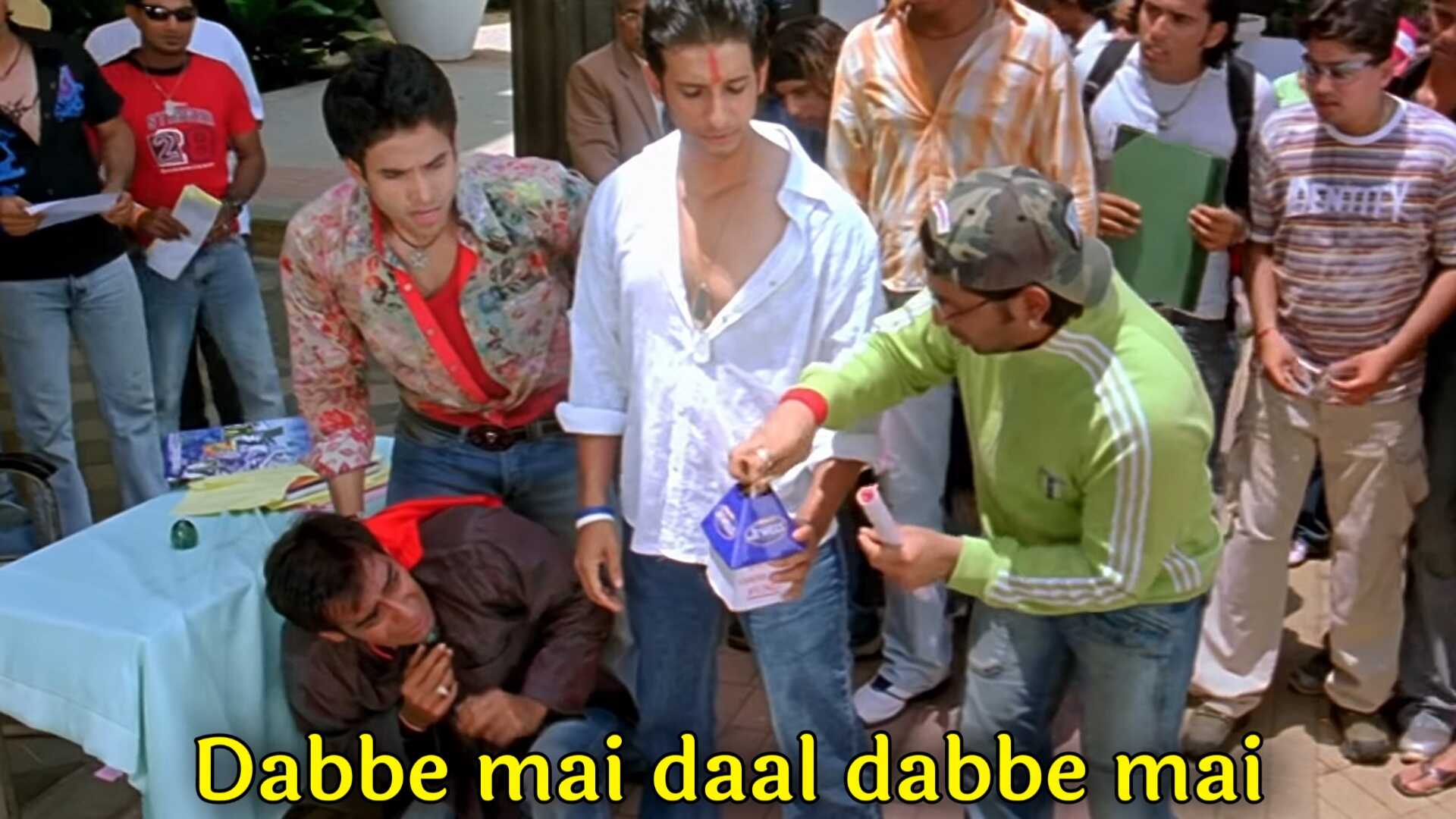 Madhav Laxman Car Scene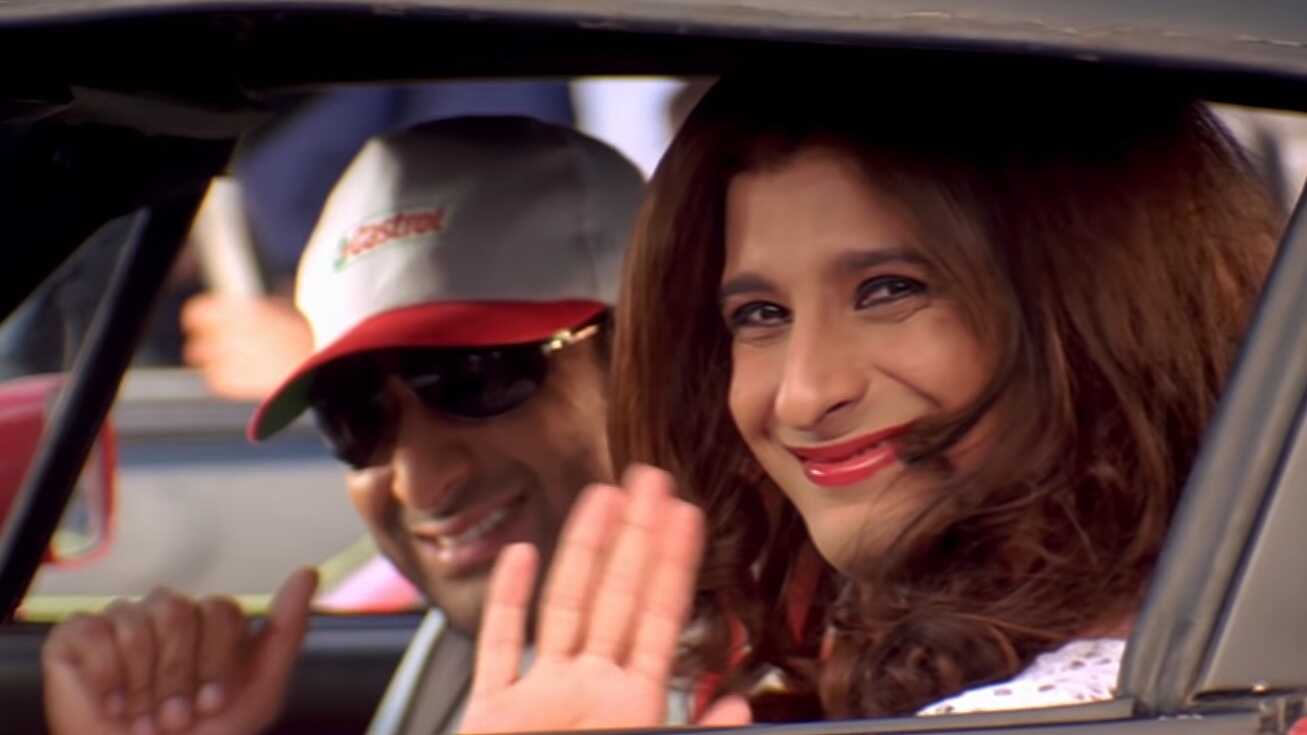 Lekin Tu Kuch Kar Bhi Kya Sakta Hai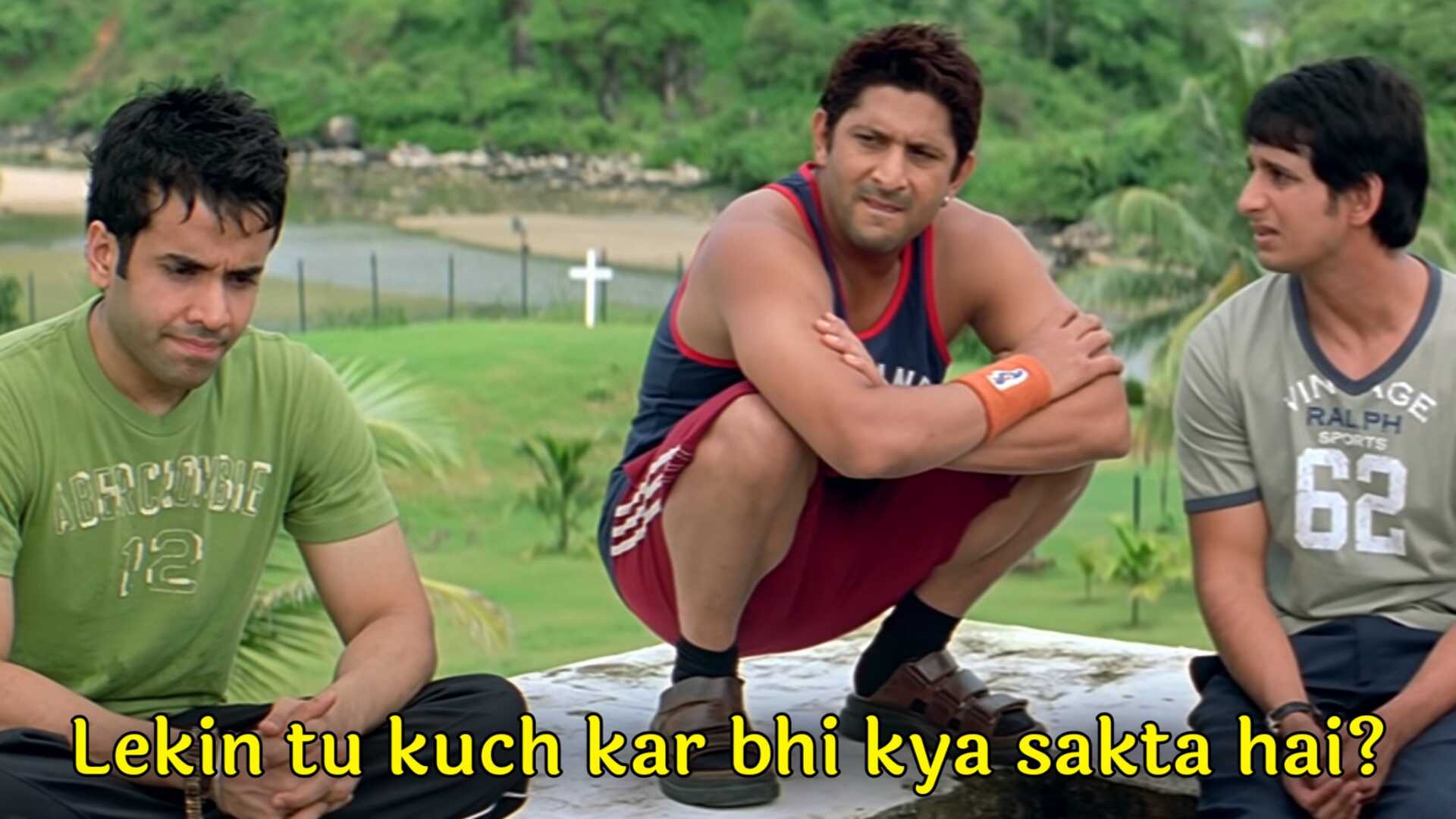 Agar Woh Bach Gaya Na Toh Hum Log Nahi Bachenge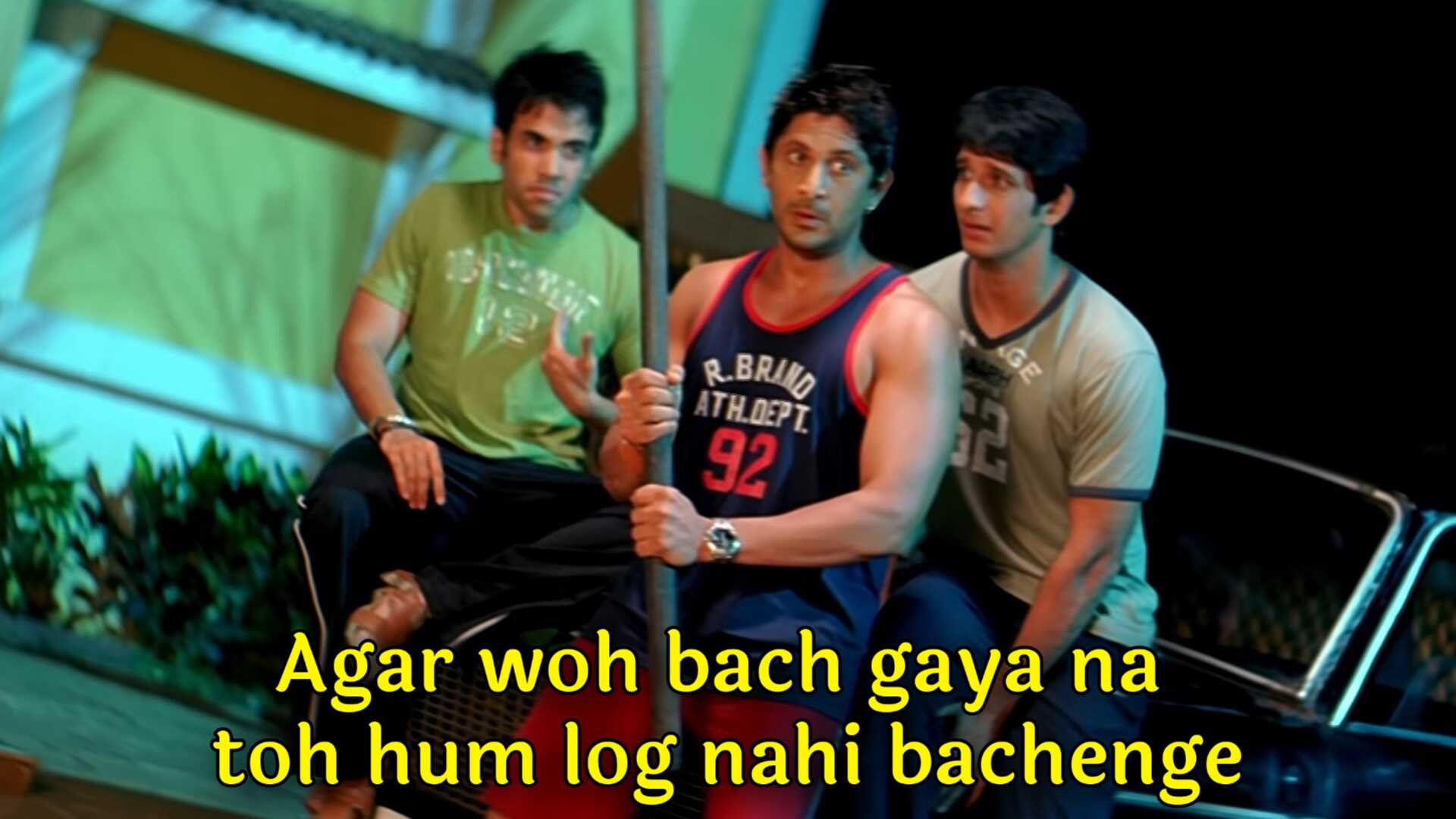 Kaatna Waatna Mujhse Nahi Hoga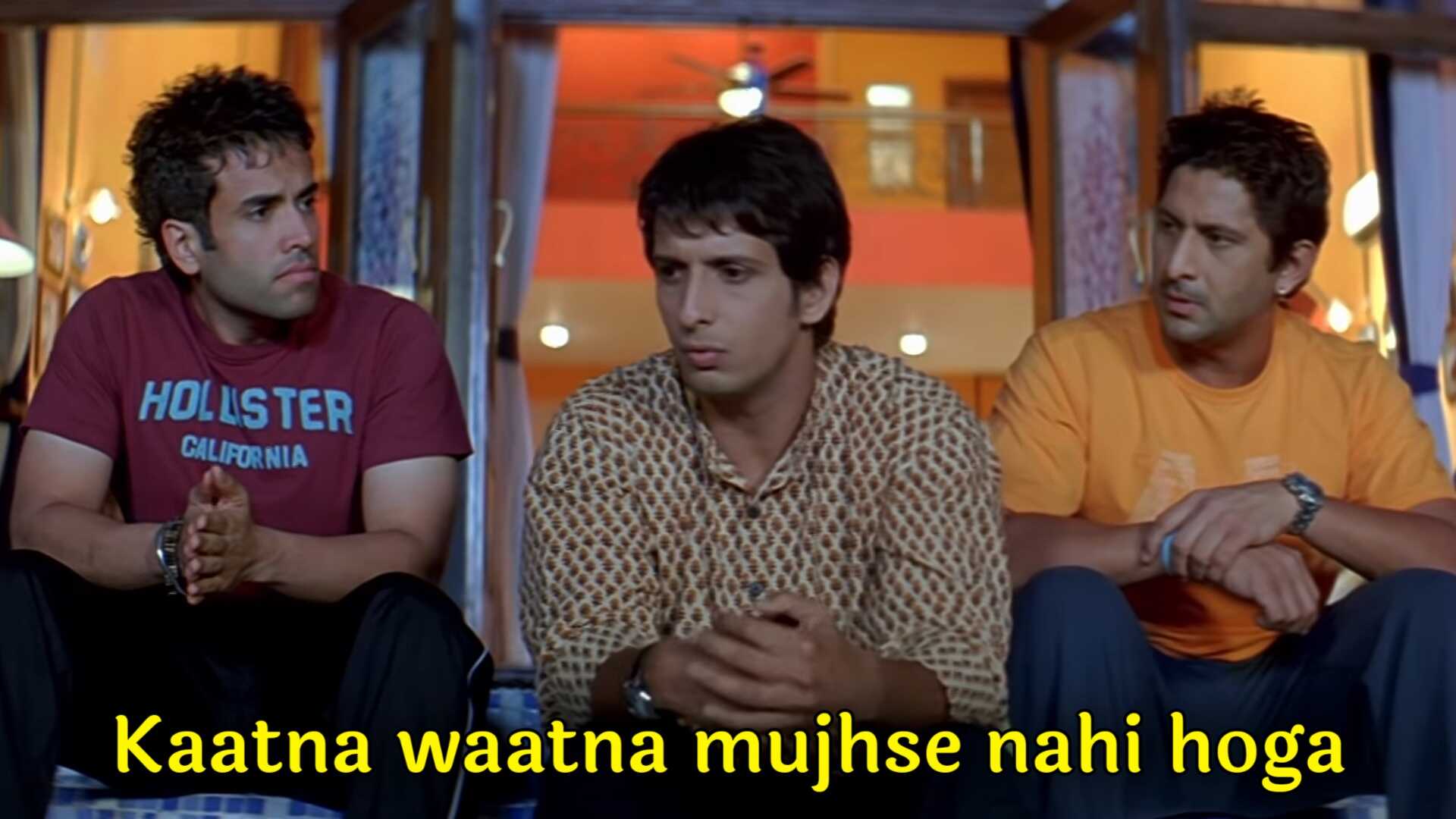 Mere Pass To Zeher Tak Kharidne Ke Paise Nahi Hai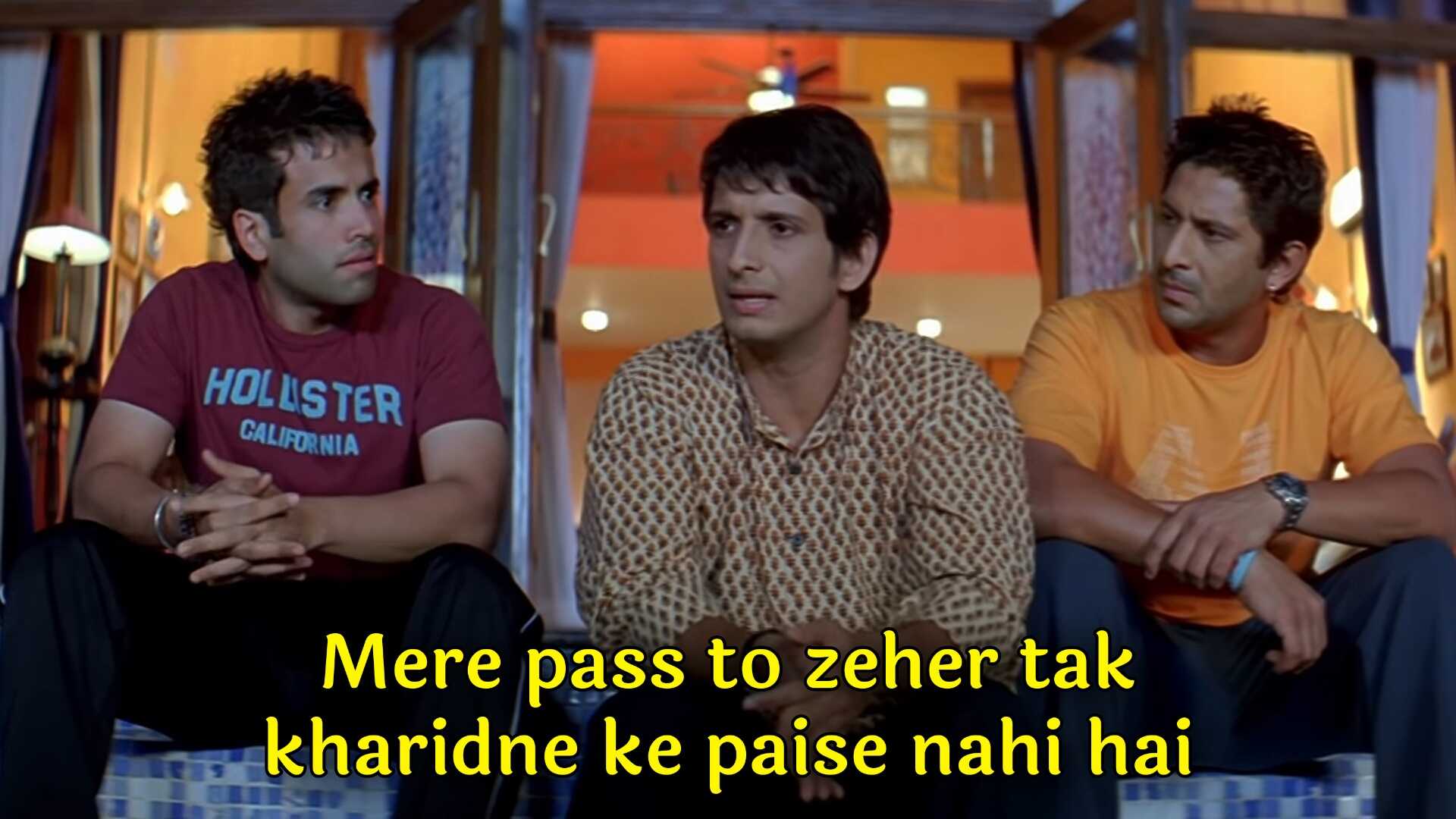 Tusshar Kapoor as Lucky
Mayayo

Mukesh Tiwari as Vasooli Bhai
Abe Chuna Laga Raha Hai Pakad Saale Ko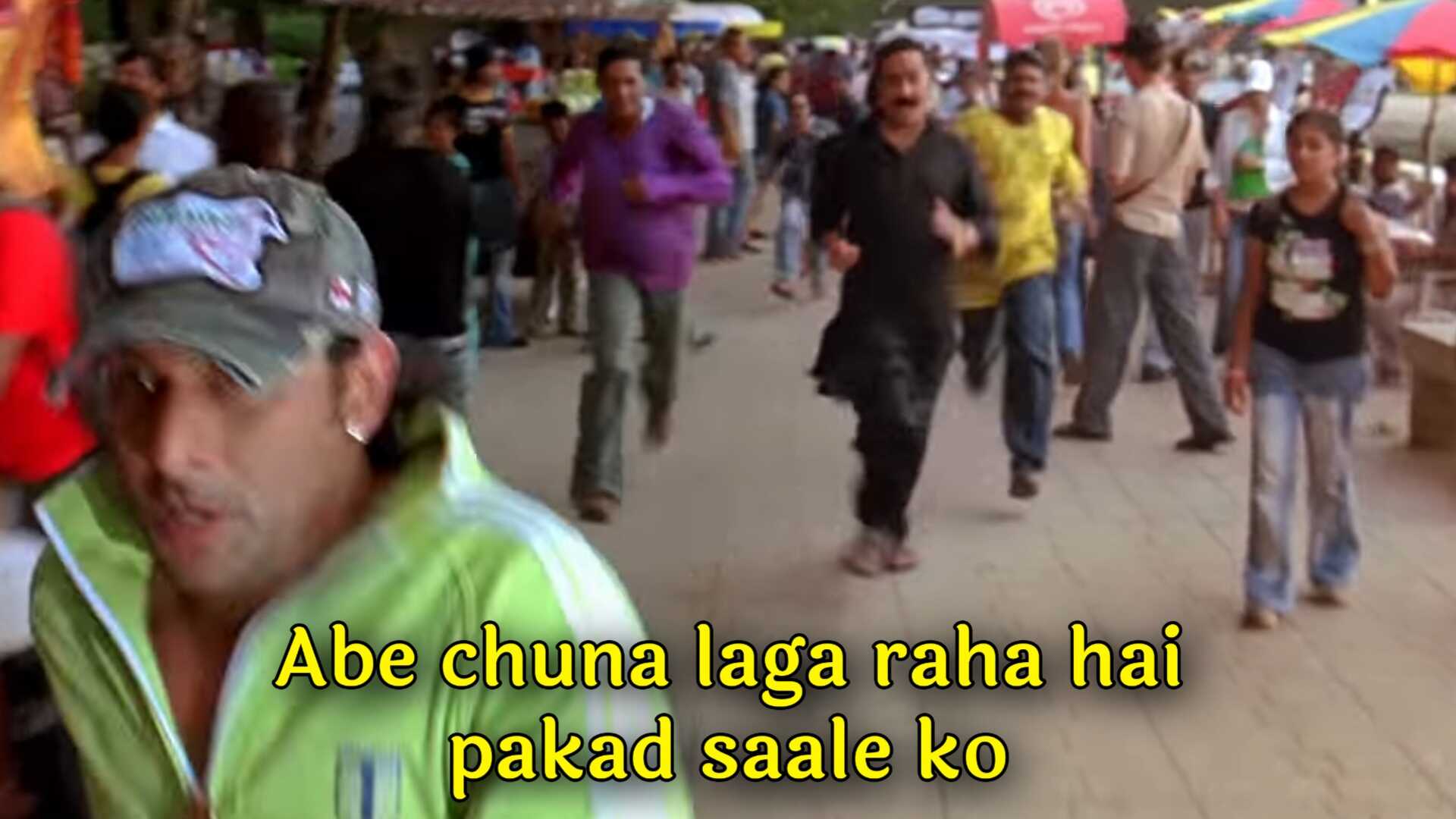 Oye Chuna Laga Diya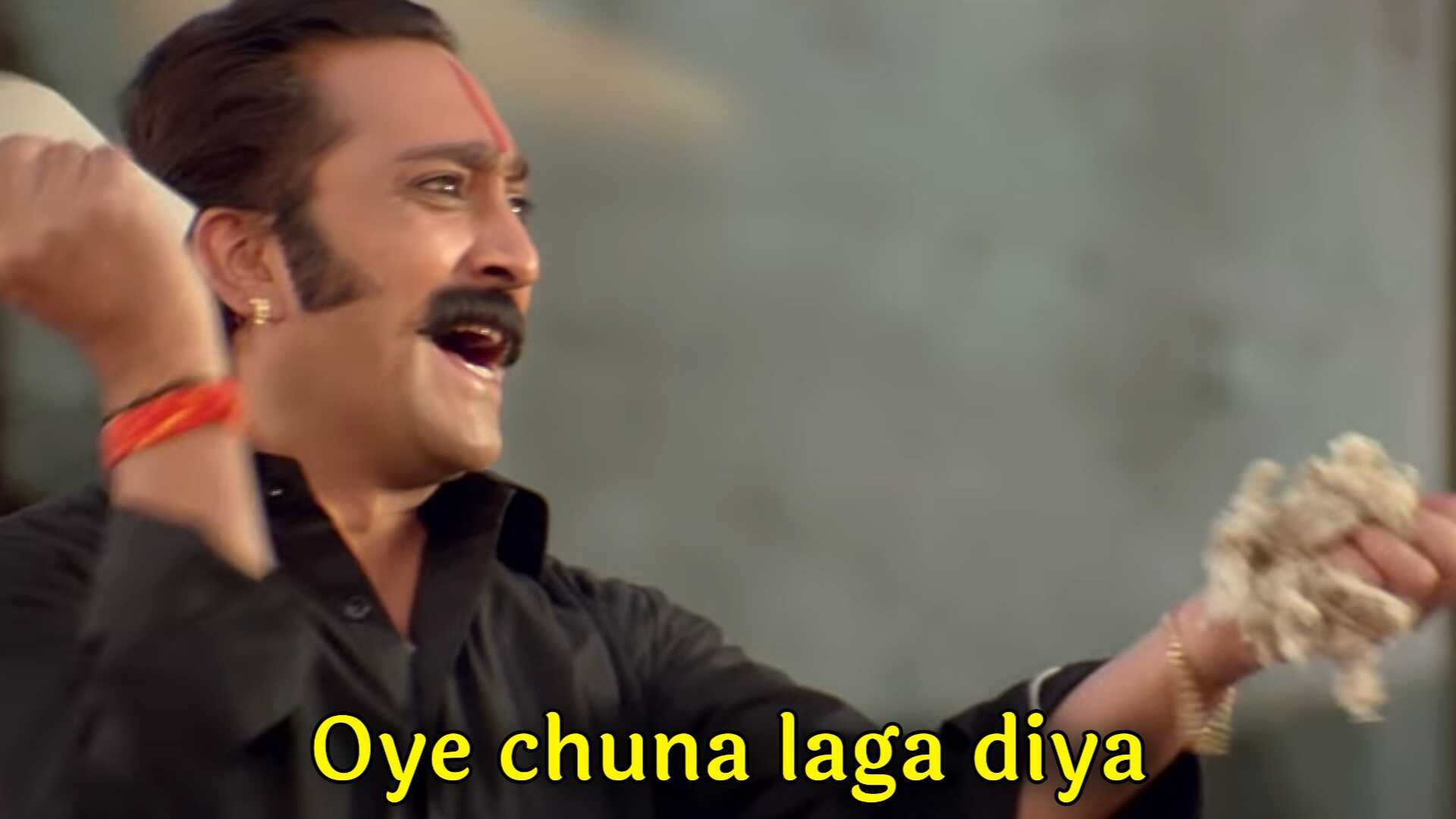 Bhai Mera Paisa Wapas Karde Please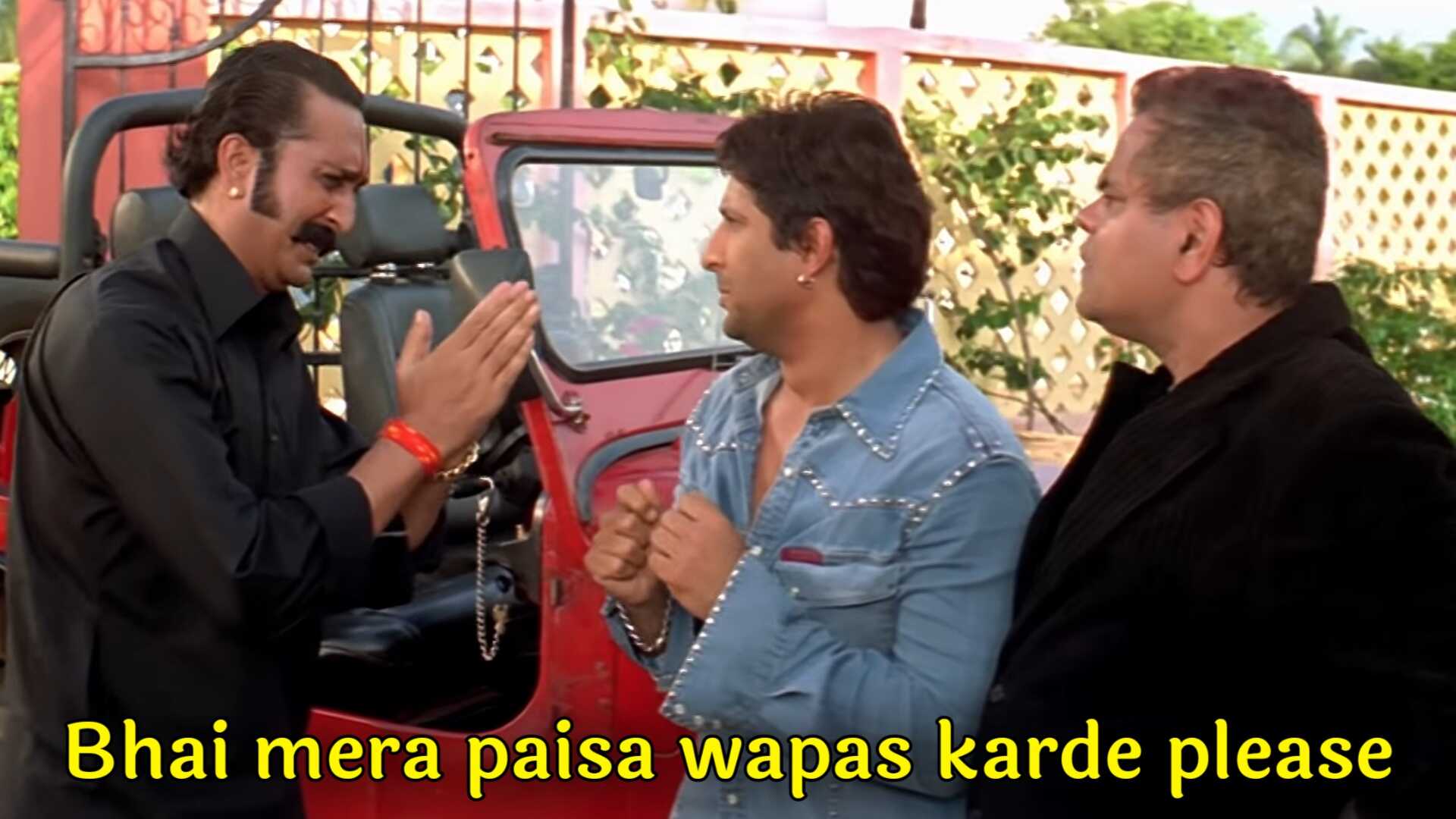 Sanjay Mishra as Babli
Party Badal Liya Saala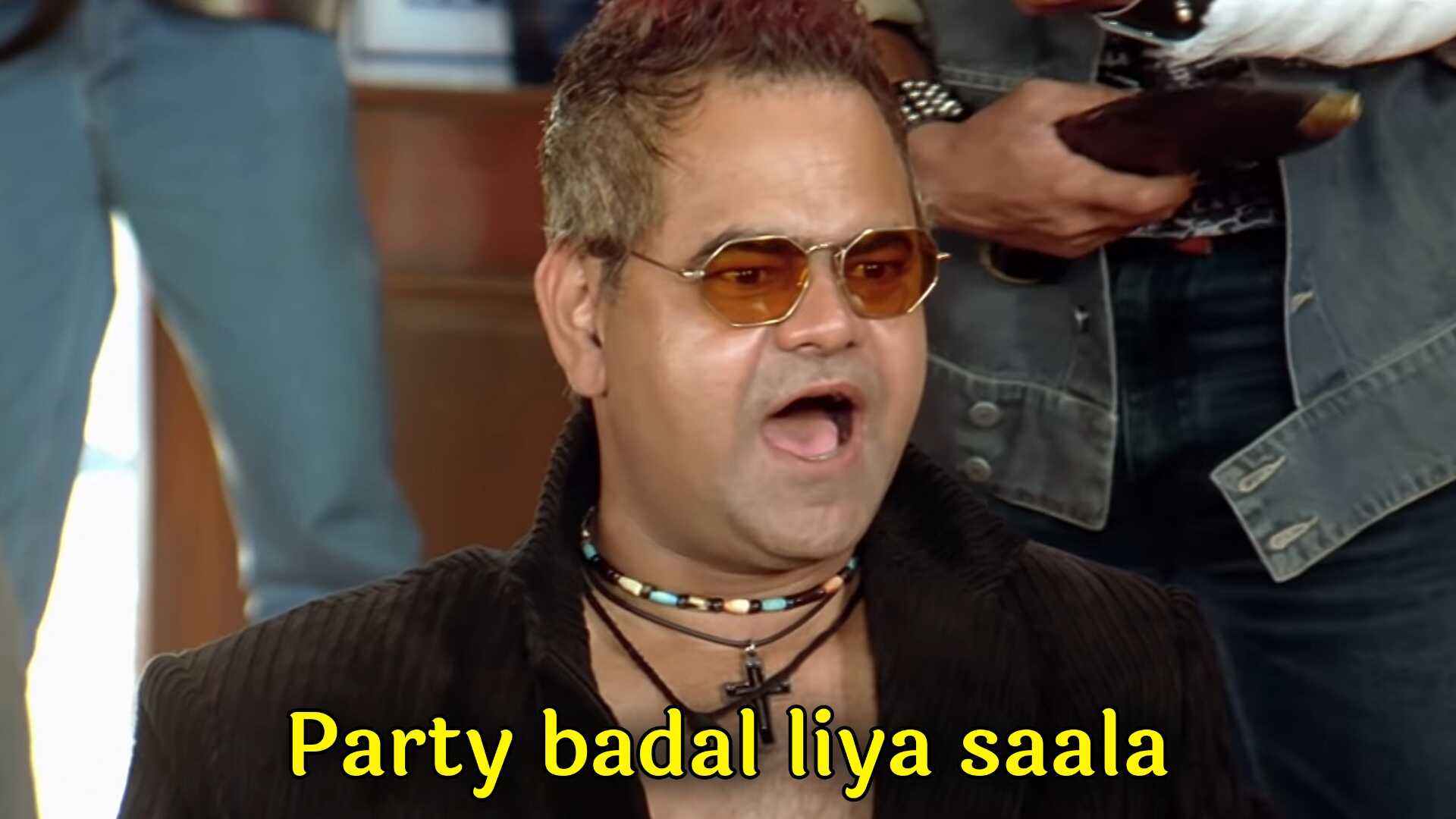 Paresh Rawal as Somnath and Bully Baba
Bachpan Mai Dekha Tha Lolipop Khata Tha Choti Chaddi Pehenta Tha Badi Shararat Karta Tha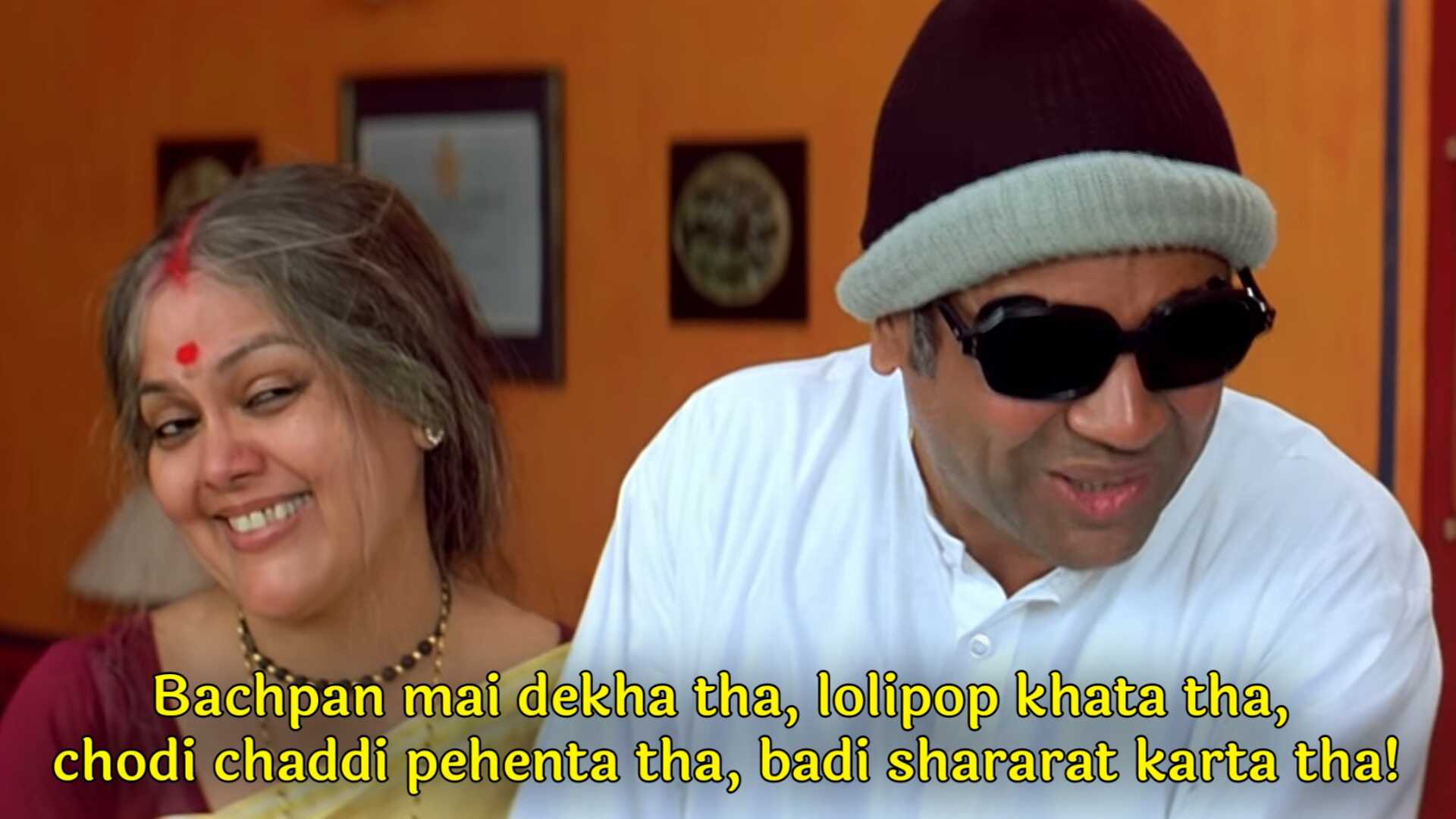 Manoj Joshi as (HaRaMi) Harishchandra Ramchandra Mirchandani
Party Warty Ho Gayi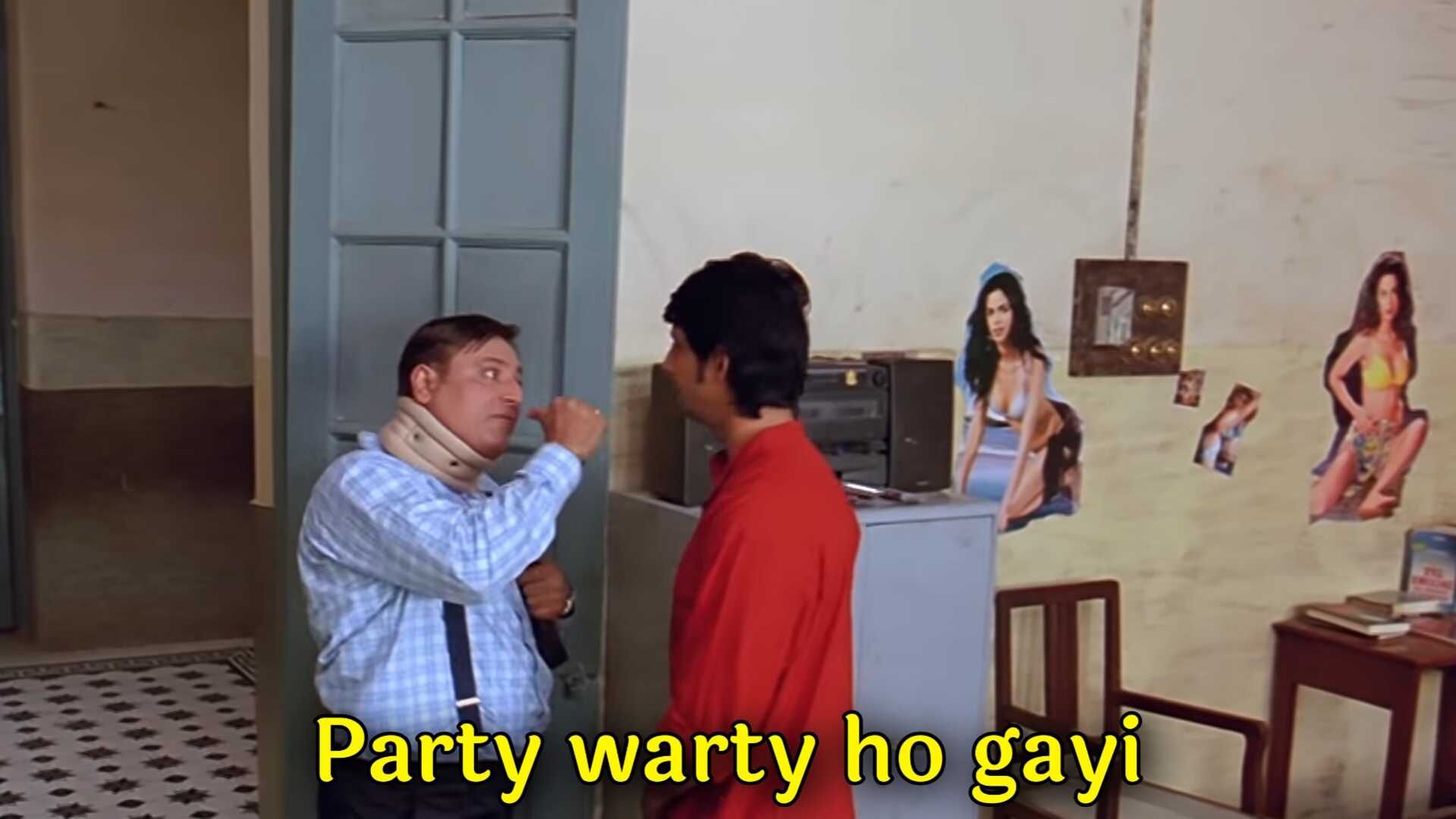 You Are Bright Student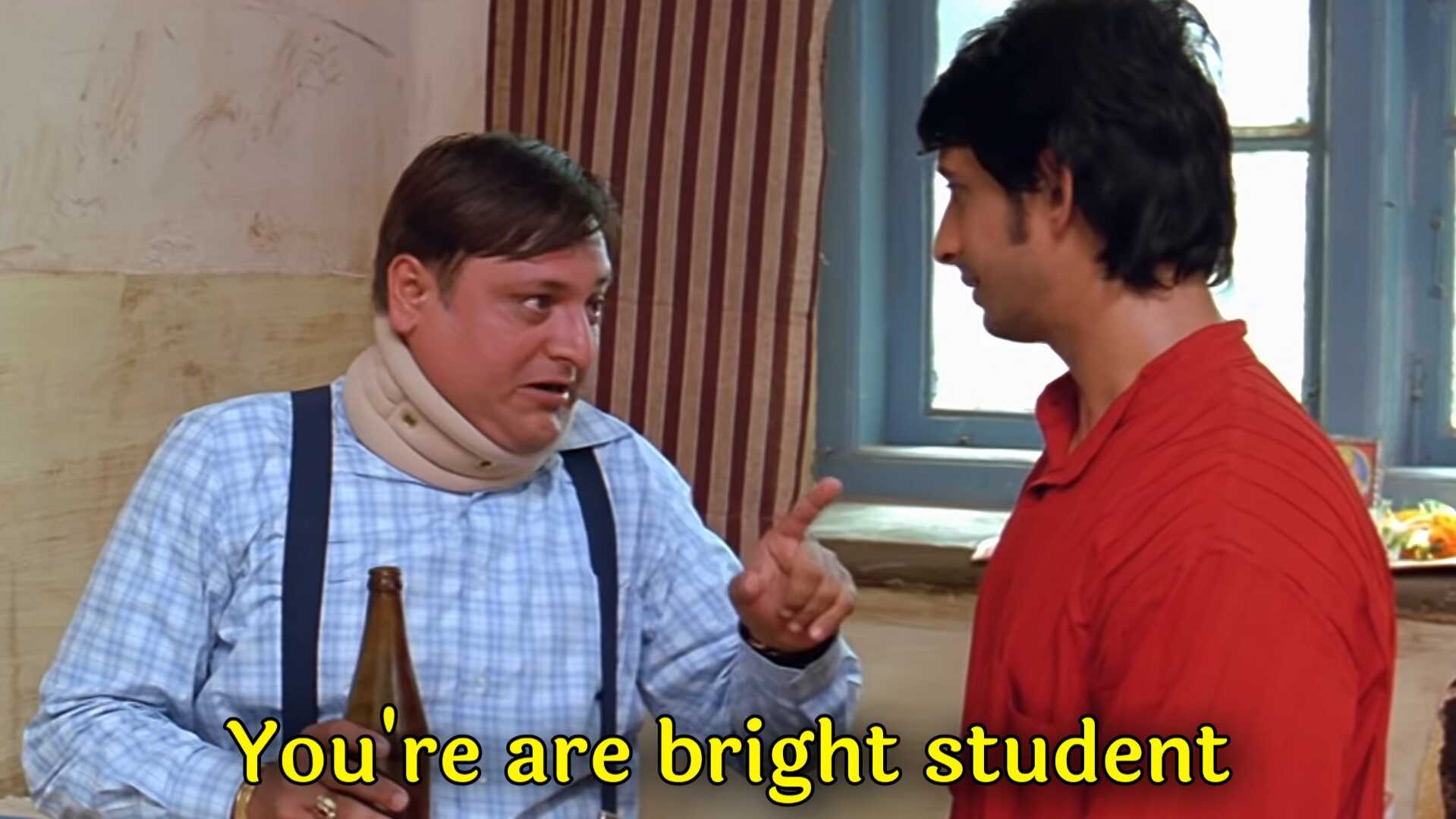 Rimi Sen as Nirali 
Mazak Bahot Karte Hai Aap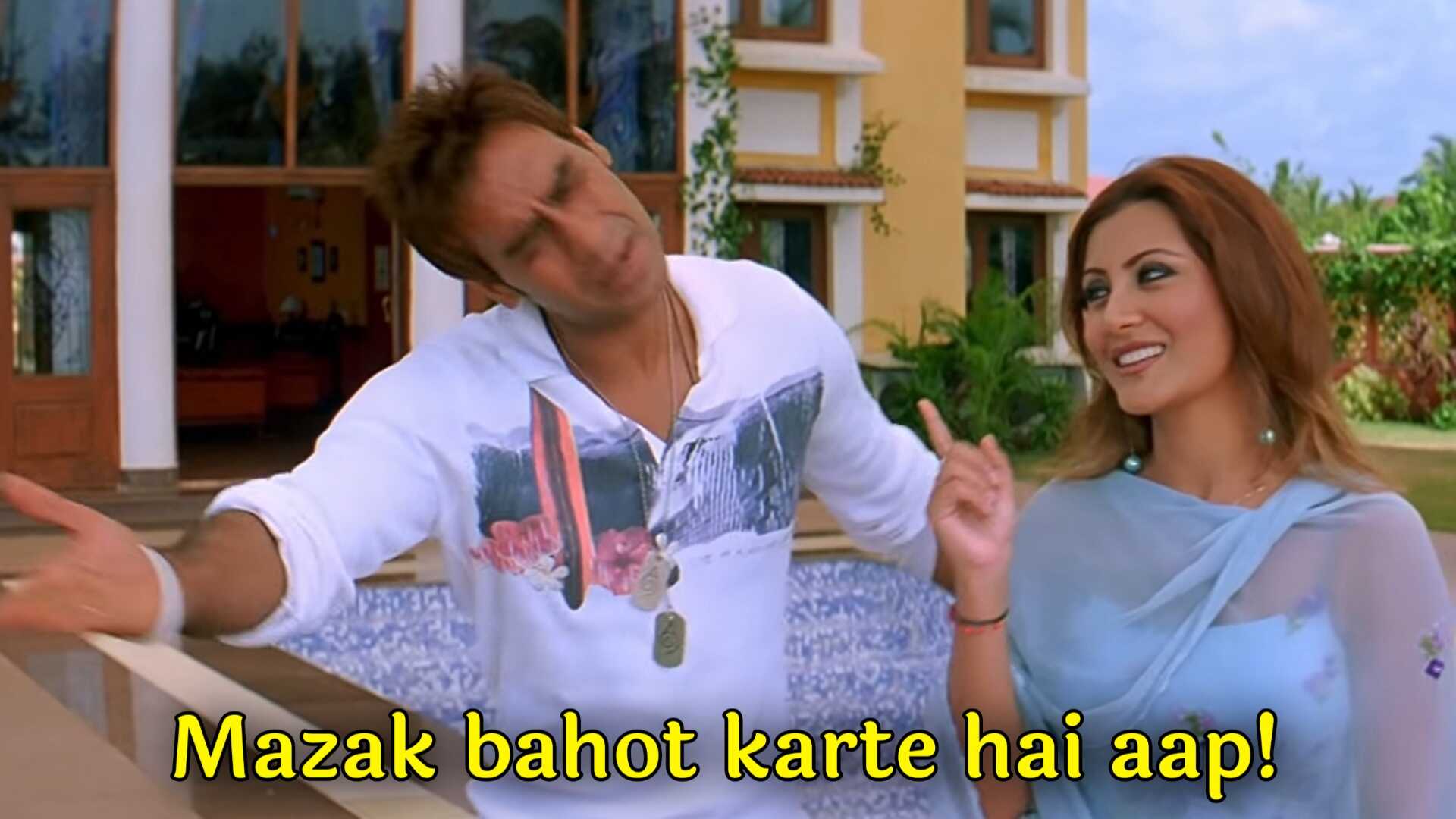 Vrajesh Hirjee as Pandurang 
Tumlog Ko Pata Nahi Tum Kitni Badi Galti Kar Rahe Ho