Khabardar Meme Templates
Khabardar Marathi movie is released in 2005. this thriller /comedy movie is directed by Mahesh Kothare.
Starring Bharat Jadhav as Bharat Bhalerao, Sanjay Narvekar as Maruti Kamble, Nirmiti Sawant as Gauri Shringarpure, Makarand Anaspure as MLA, Vinay Apte as Anna Chimbori, Padarinath Kamble as Paddy, Madhura Velankar as Priyanka, Rasika Joshi as Maruti's mother, Kishori Godbole as Tulshi (Maruti's wife), Vijay Chavan as Minister, Sunil Tawde as Police Inspector And Mahesh Kothare.
A simple truck driver Maruti Kamble (Sanjay Narvekar) is accused of murder and has to run for his life the only person who can help him is the crime reporter Bharat (Bharat Jadhav) but it won't be easy for Maruti to find Bharat.
Watch Khabardar Marathi Movie Online on Prime Video anytime!
Here are the famous Khabardar Movie Dialogues Meme Templates:
Bharat Jadhav as Bharat Bhalerao
Ya gharacha bhavi javai ahe me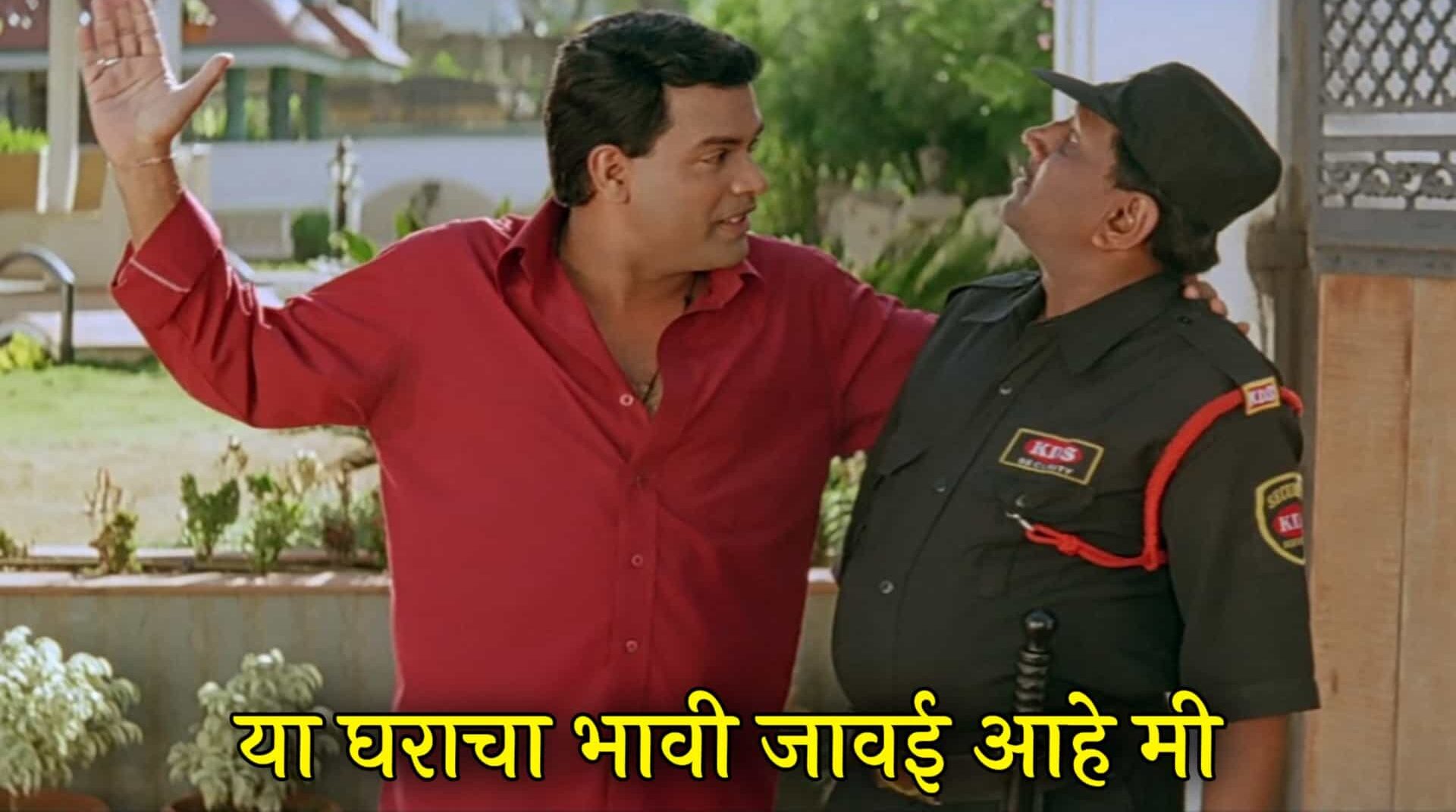 Zali hichi tape suru

Tiklya lavun kay firtoyas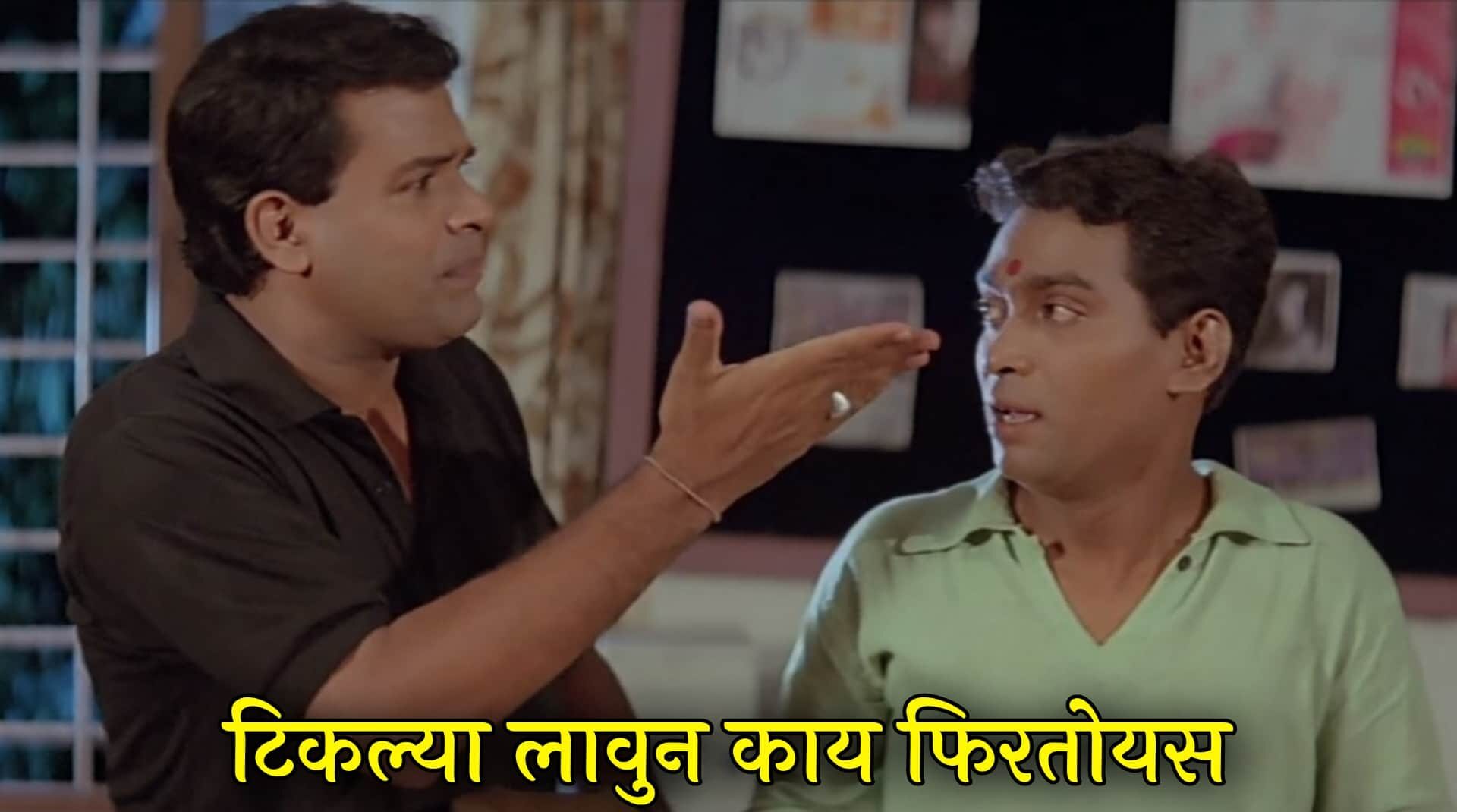 Devacha nav ghyaycha palat sutayacha mage valun pahayacha nahi

Amhala dusryanchya lafdyatach jast interest asto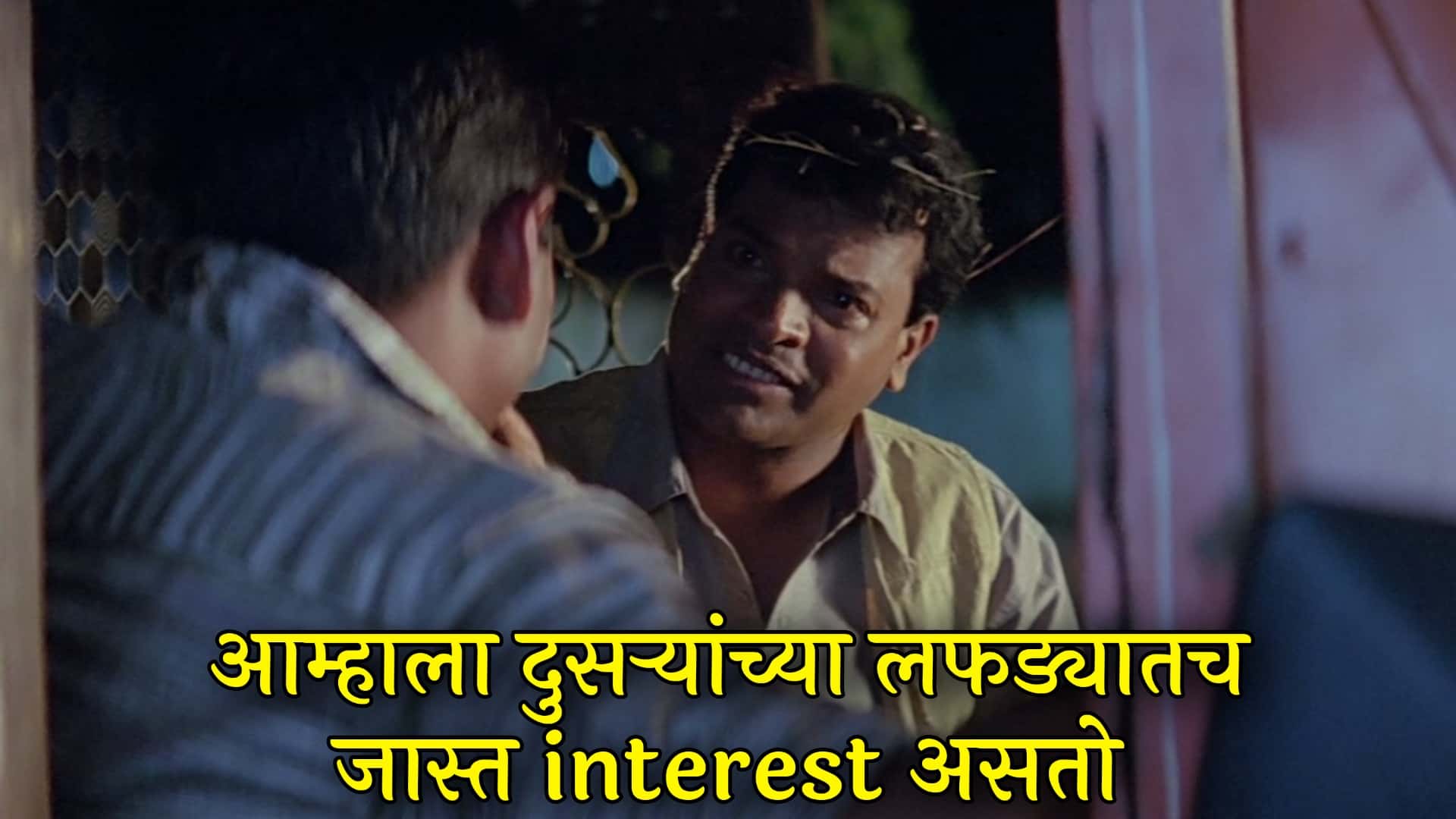 Sanjay Narvekar as Maruti Kamble
Ya aajara nahi aushadh kahi
Maruti Kamble weird face

Maruti kamble hiding lift scene

Maruti Kamble as Statue

Rasika Joshi as Maruti's mother
Aaya bahini ahet ki nay tula

Tuch kay ga ti bazarbaswi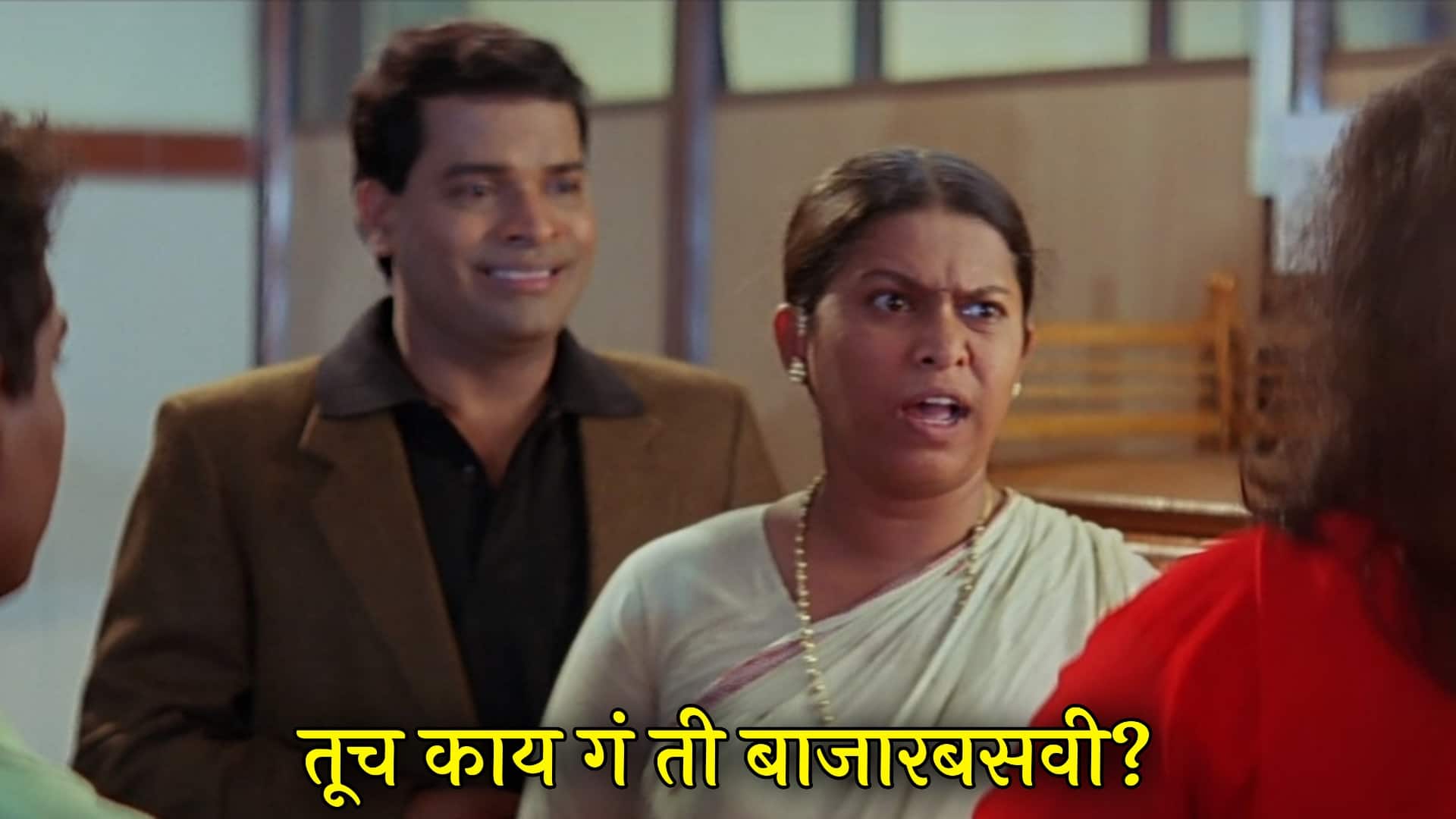 Bapavarach gelayas tu

Asa karanta janmlya paris poti varvanta alela bara

Vinay Apte as Anna Chimbori
Yachya pudhe navapudhe kai lavaycha ha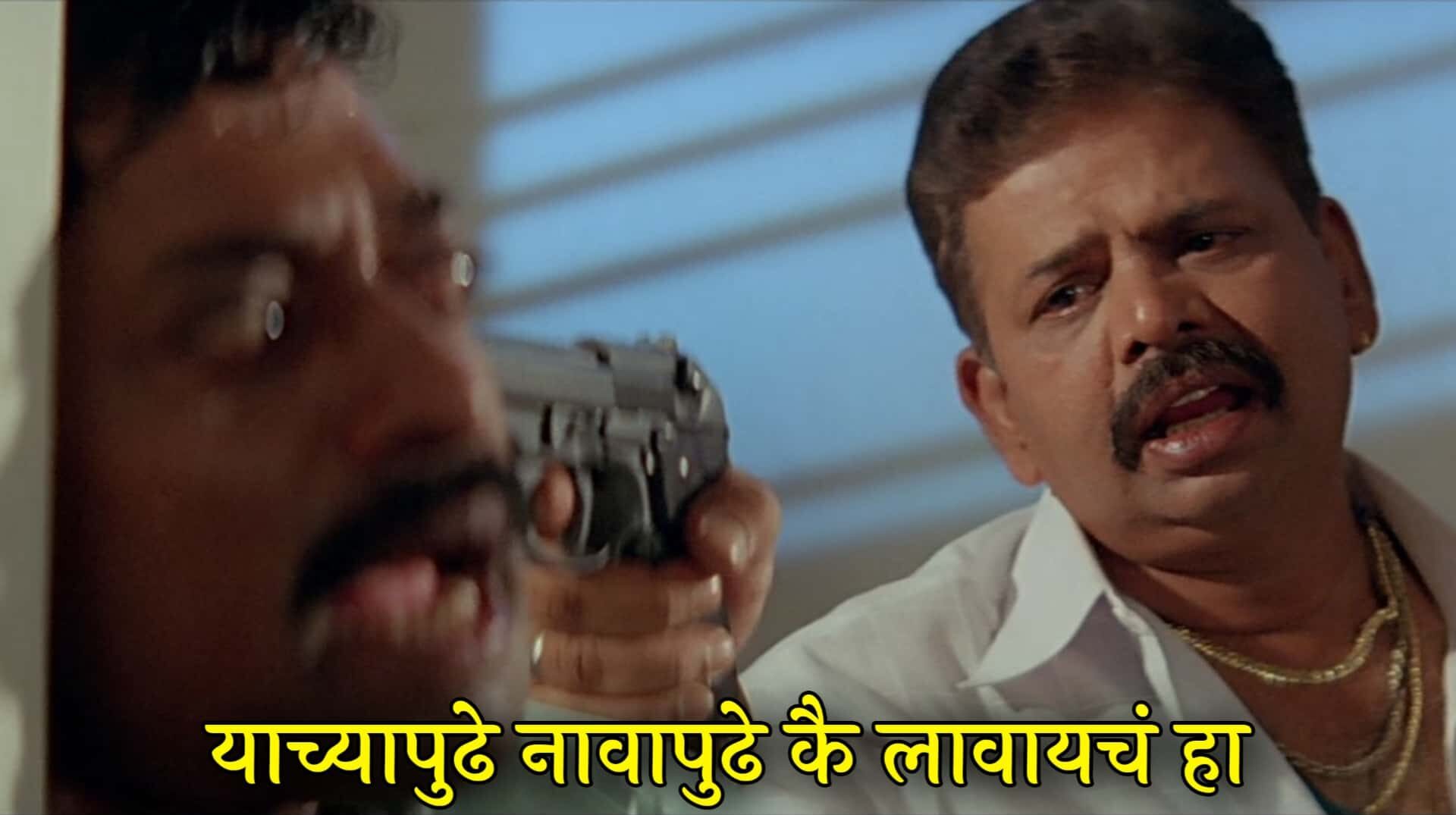 Kon bhaitad udya marun rahile

Ha garjpeksha jara jastach imandar ahe

Kay chadhli ka kay tula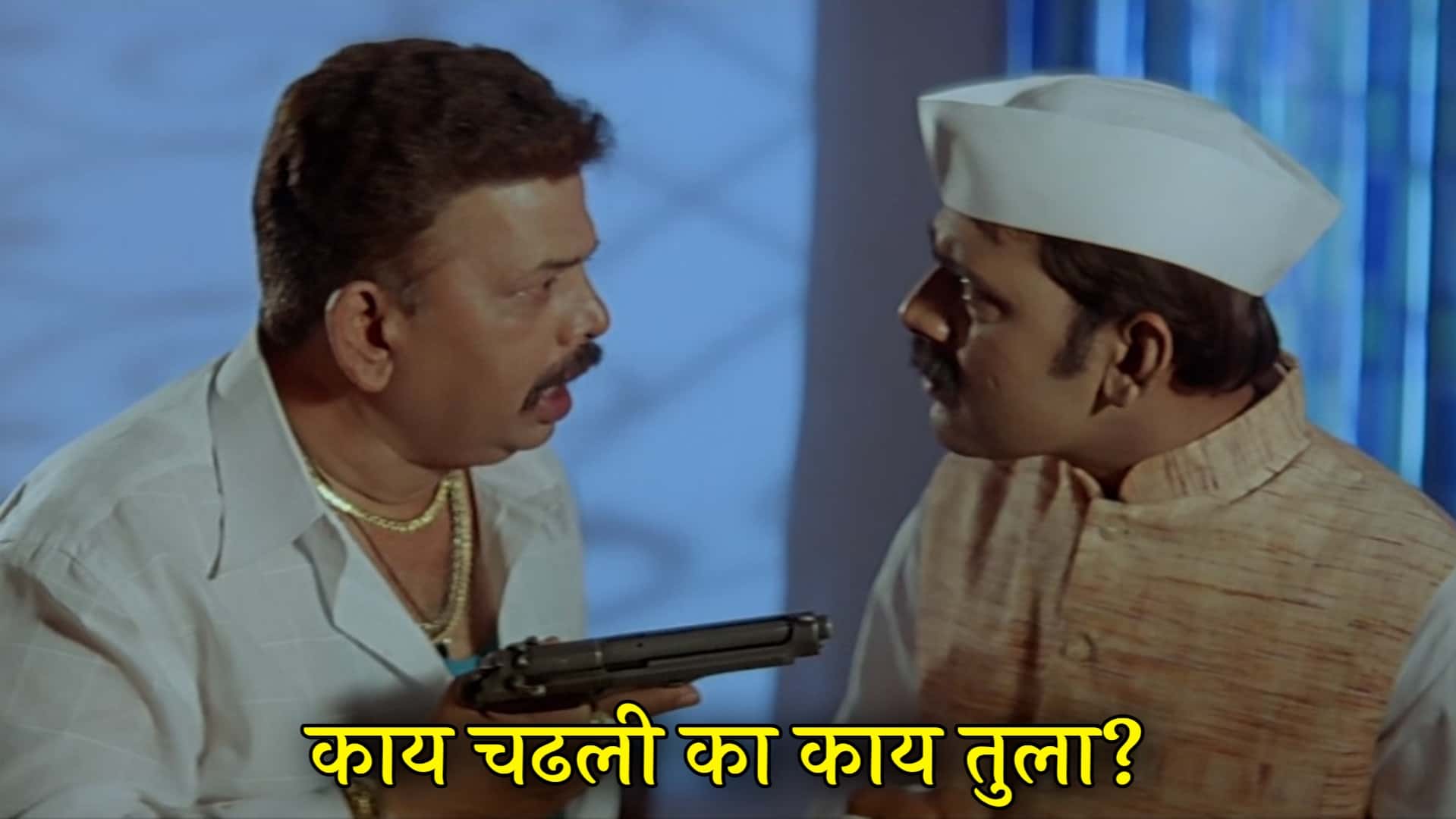 Nirmiti Sawant as Gauri Shringarpure
Tarich to halli doka firlya sarkha vagto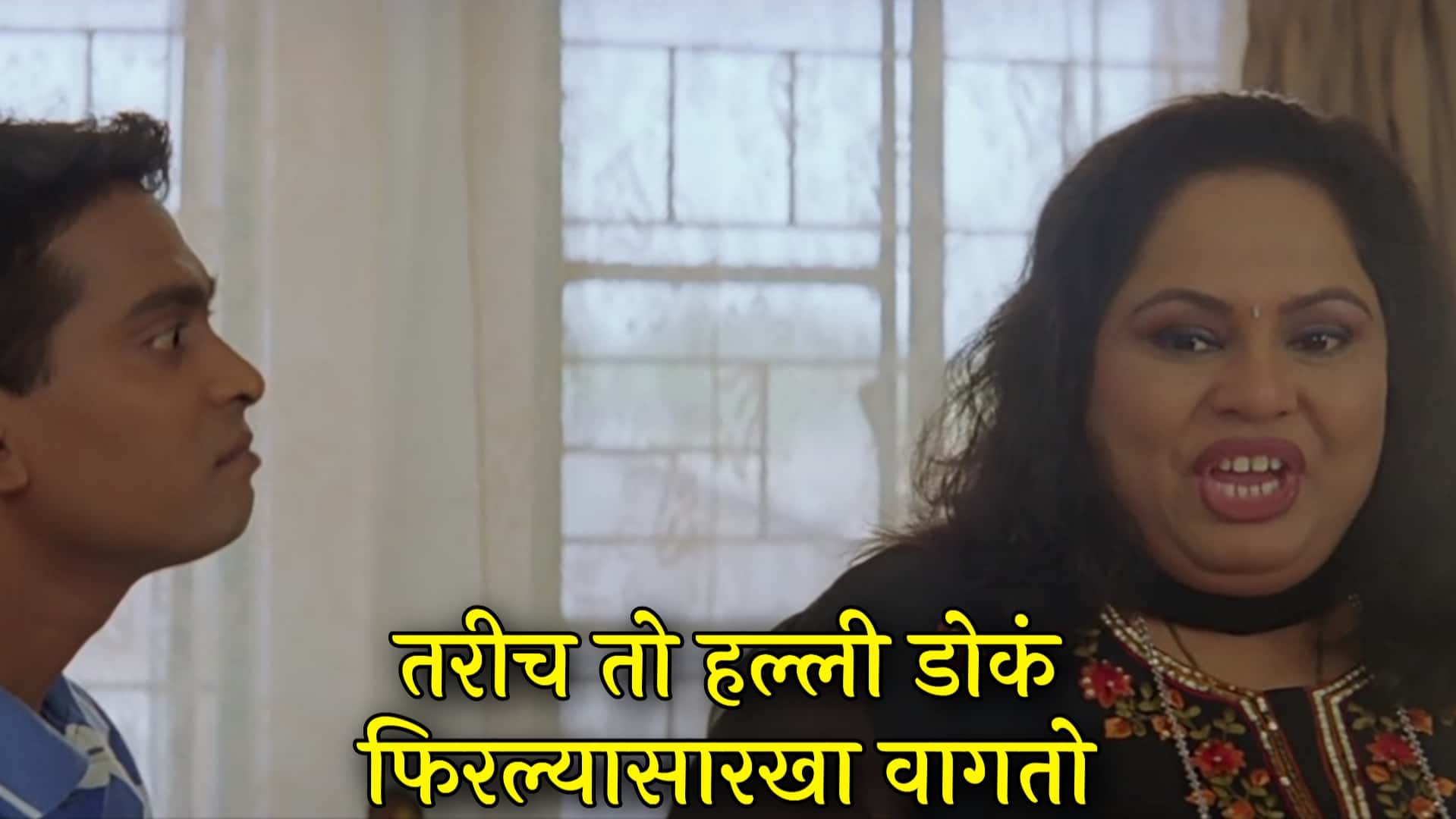 Swapnat yeun chhalen me tula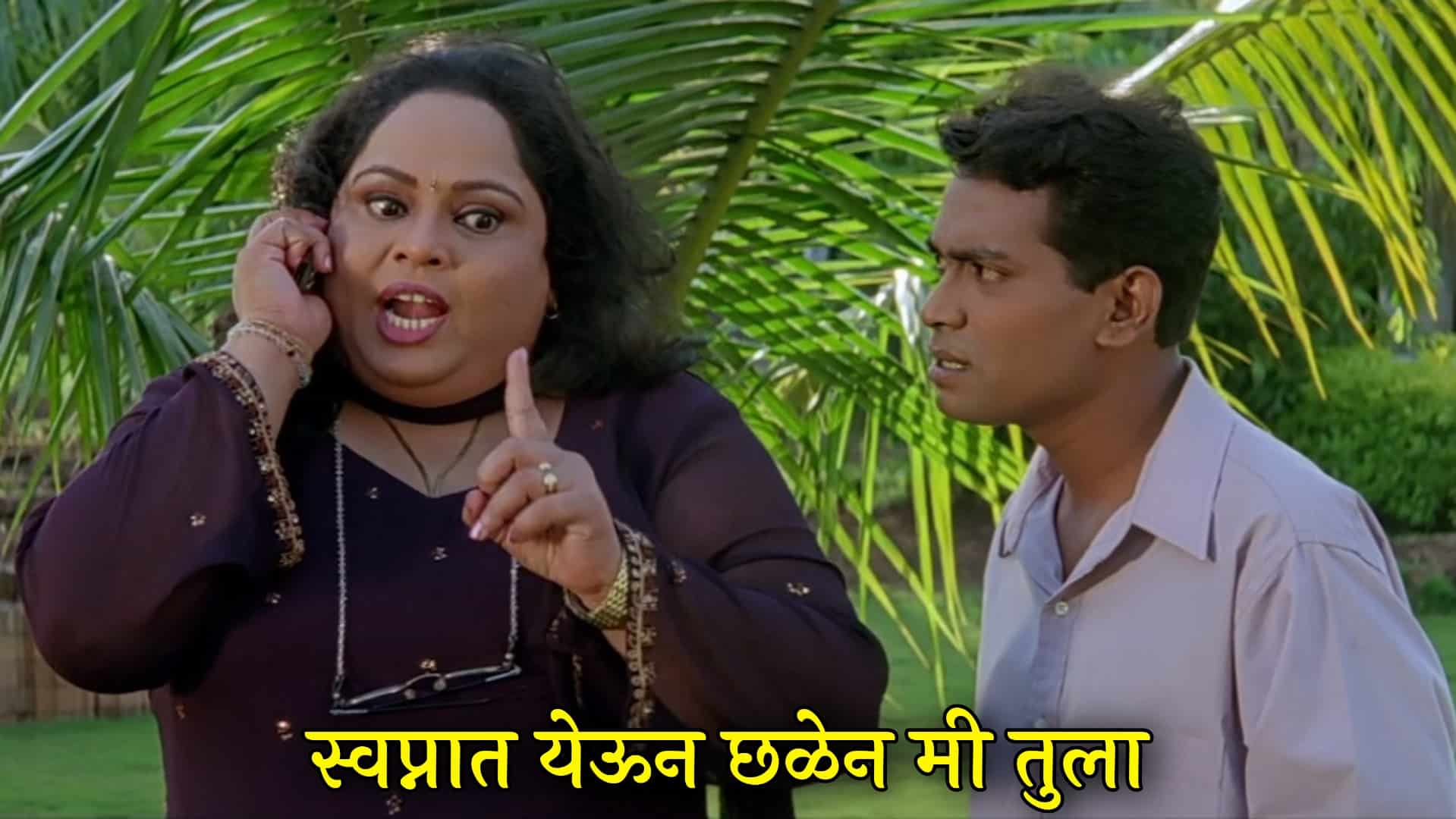 Tyala vikrutomania zalay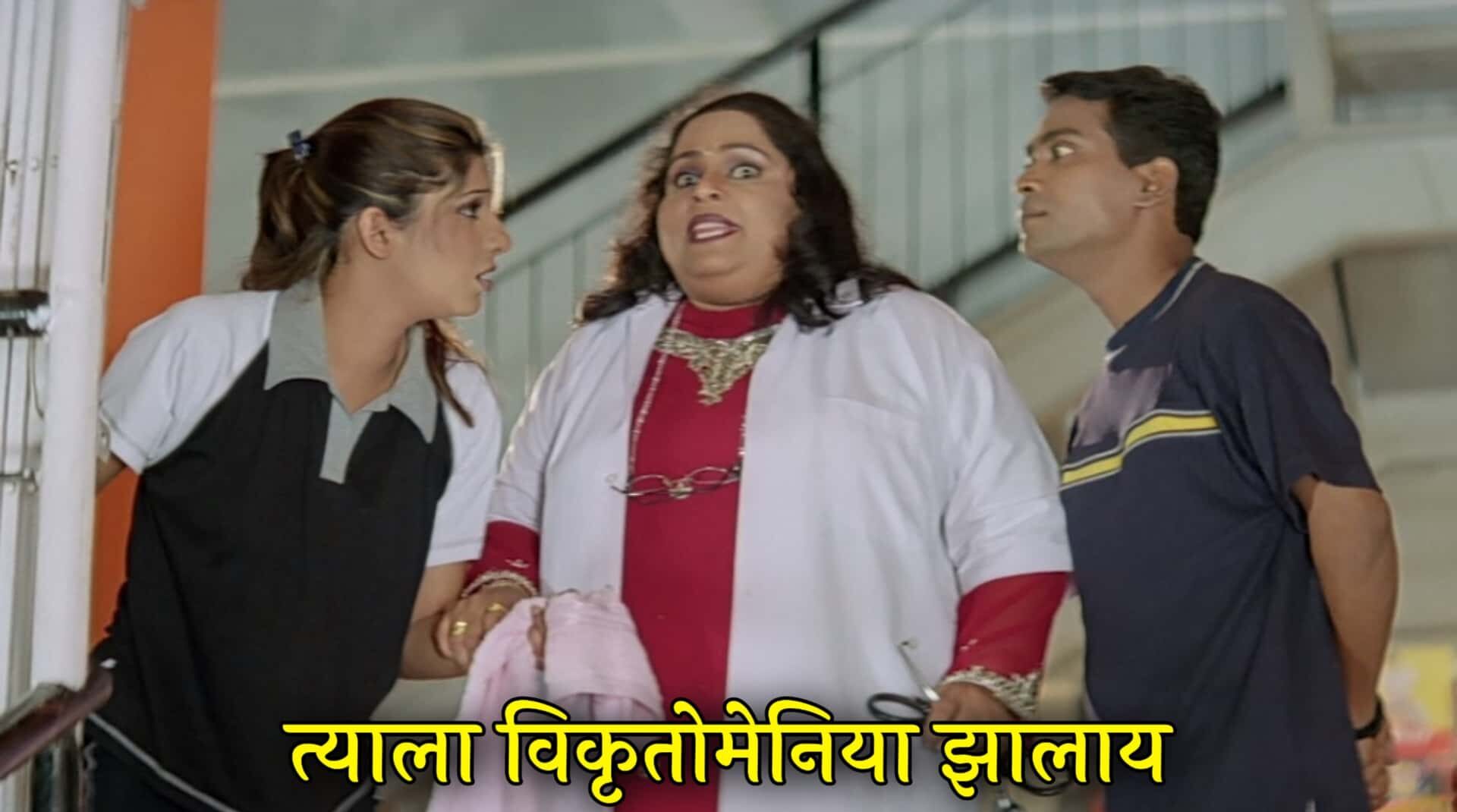 Prem ha vishayach me option la taklay

Na phone na message aalshi zalay aalshi ghoda

Mag aata dilya shabdala jaag na

He is completely veda

Ha ka sarkha mazya dolyasamor yeun mala chhaltoy

Band kar to latpot

Padarinath Kamble as Paddy
Mala tar kuthlihi chalel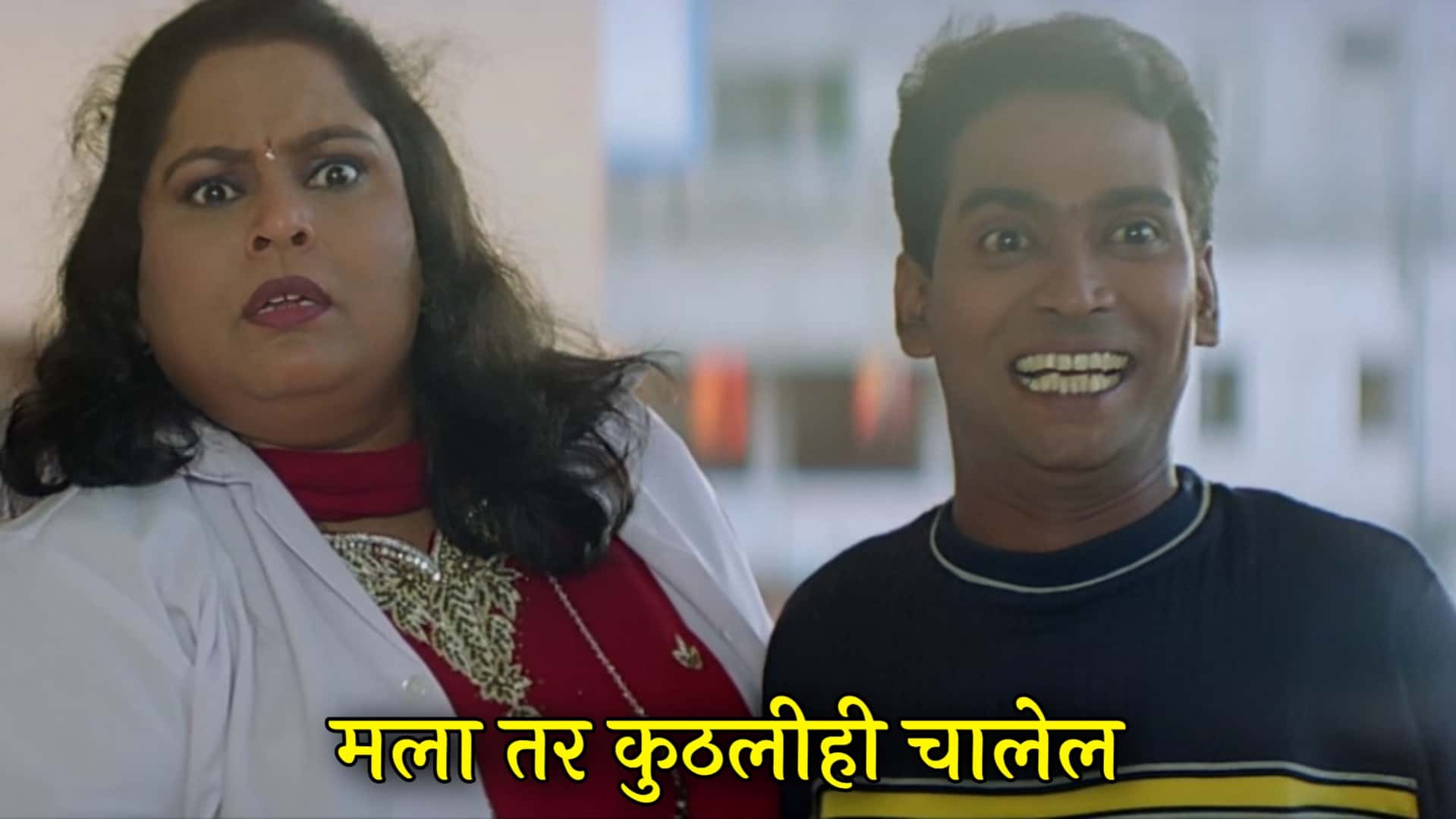 Makarand Anaspure as MLA
Khata asay ki kahi khataach yet nahi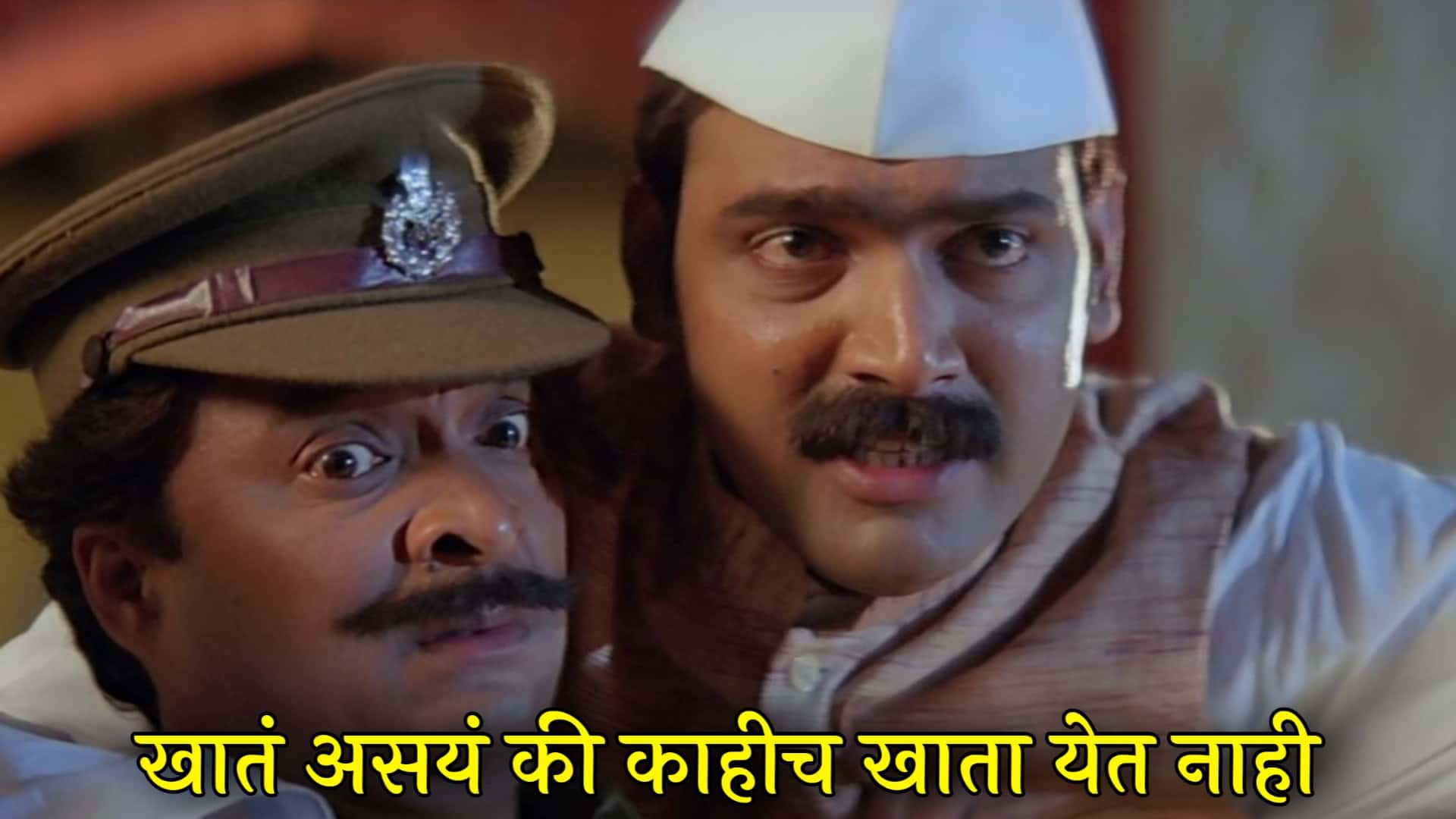 Bharat Jadhav, Nirmiti Sawant, Paddy Kambale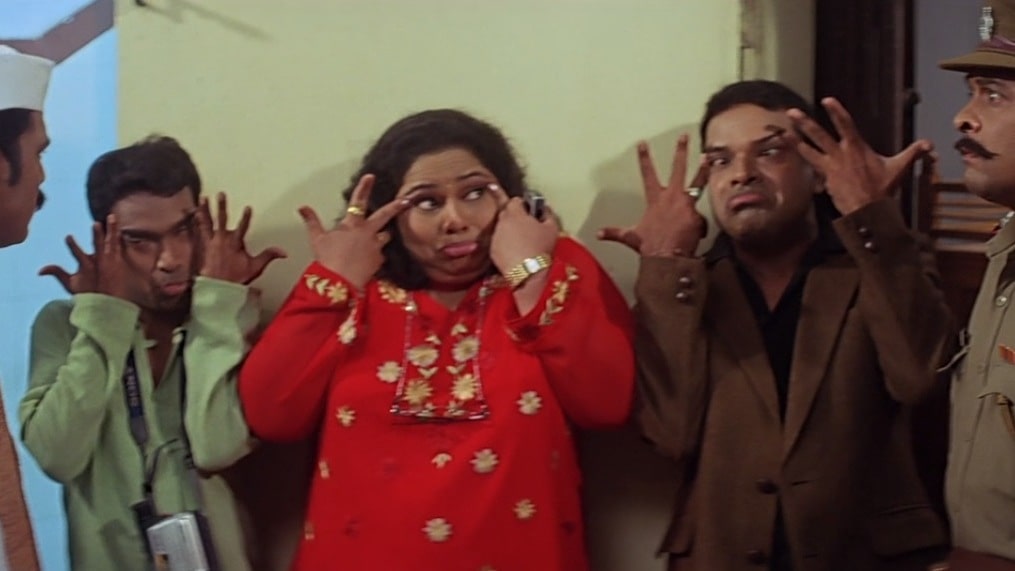 Kishori Godbole as Tulshi (Maruti Kamble's Wife)
Saglyanna ashich aai milayala havi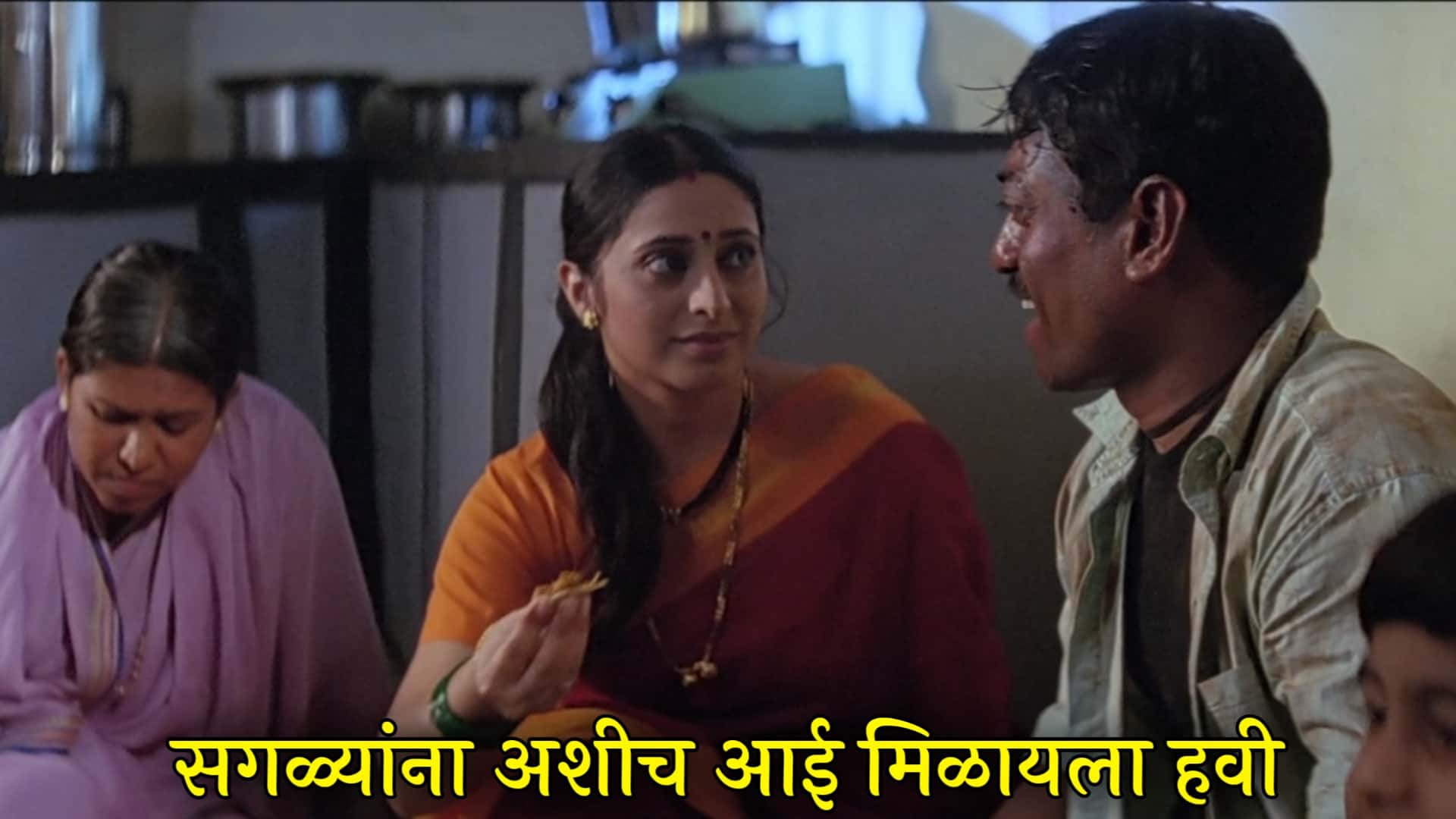 Vijay Chavan as Minister
Tithe varyala jayla suddha amchi parvangi ghyavi lagte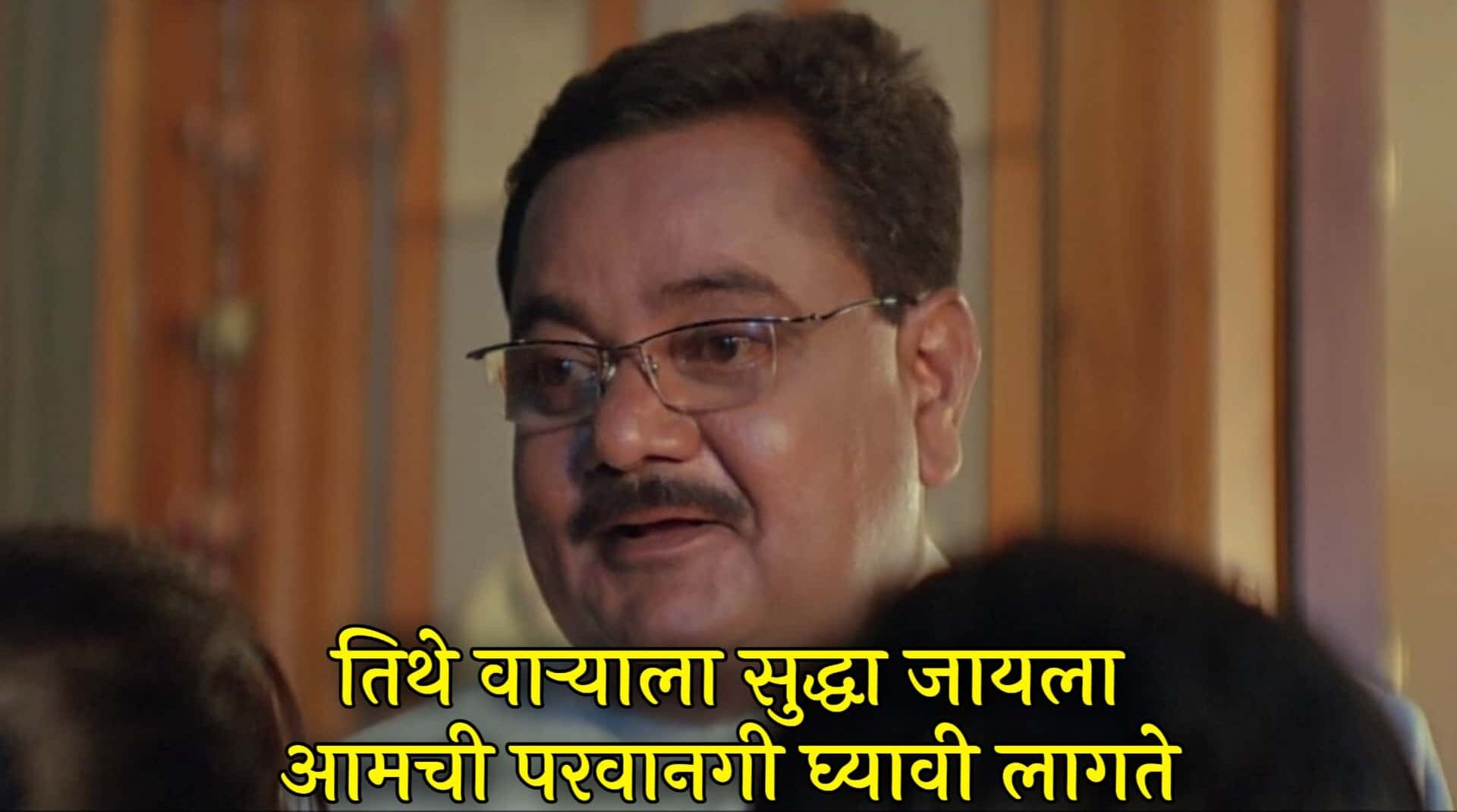 Hatapeksha mobile jad asu naye