Ashi Hi Banwa Banwi Meme Templates
Ashi Hi Banwa Banwi Marathi movie is released in 1988, this comedy film starring Sachin Pilgaonkar (Sudhir), Ashok Saraf (Dhananjay Mane), Laxmikant Berde (Parshuram) Directed by Sachin Pilgaonkar. this Marathi blockbuster film has won the hearts of every Marathi people. Ashi Hi Banva Banvi gave us famous Marathi dialogues which are now widely used in Marathi memes as Ashi Hi Banwa Banwi Meme Templates. we can see pure comedy in this film and watch this film every time and from any scene! These Ashi Hi Banwa Banwi Dialogues are viral dialogue amongst all!
The story revolves around four close friends who are searching for rented accommodation. The landlady insists only on married couples, so two of the friends are forced to dress as women and pretend to be wives of the other two.
You can watch Ashi Hi Banwa Banwi Movie Online on Prime Video or Youtube anytime!
Here are the famous Ashi Hi Banwa Banwi dialogues and Marathi meme templates :
Ashok Saraf as Dhananjay Mane
Alabhya Labh Alabhya Labh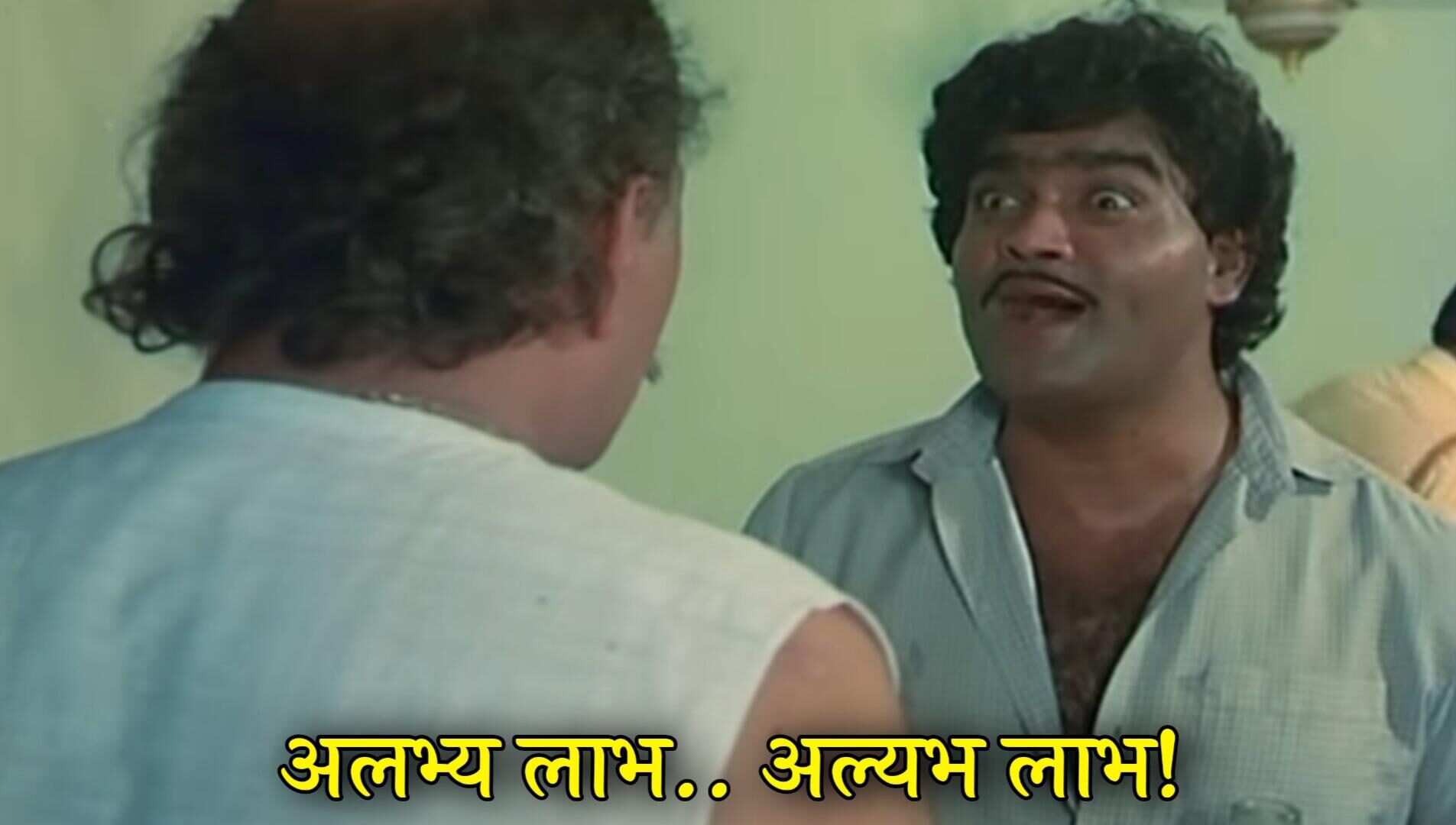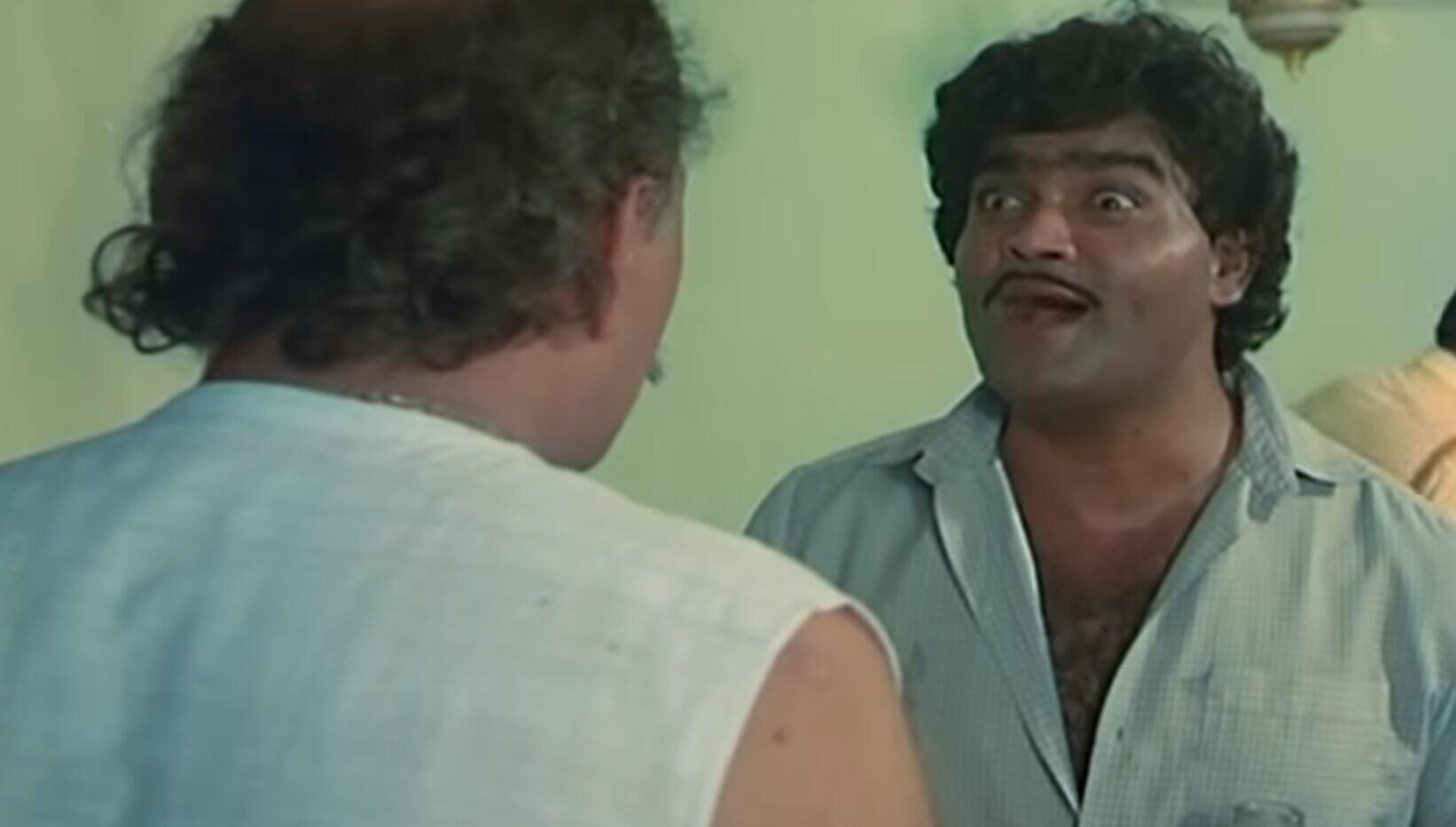 Kon Tu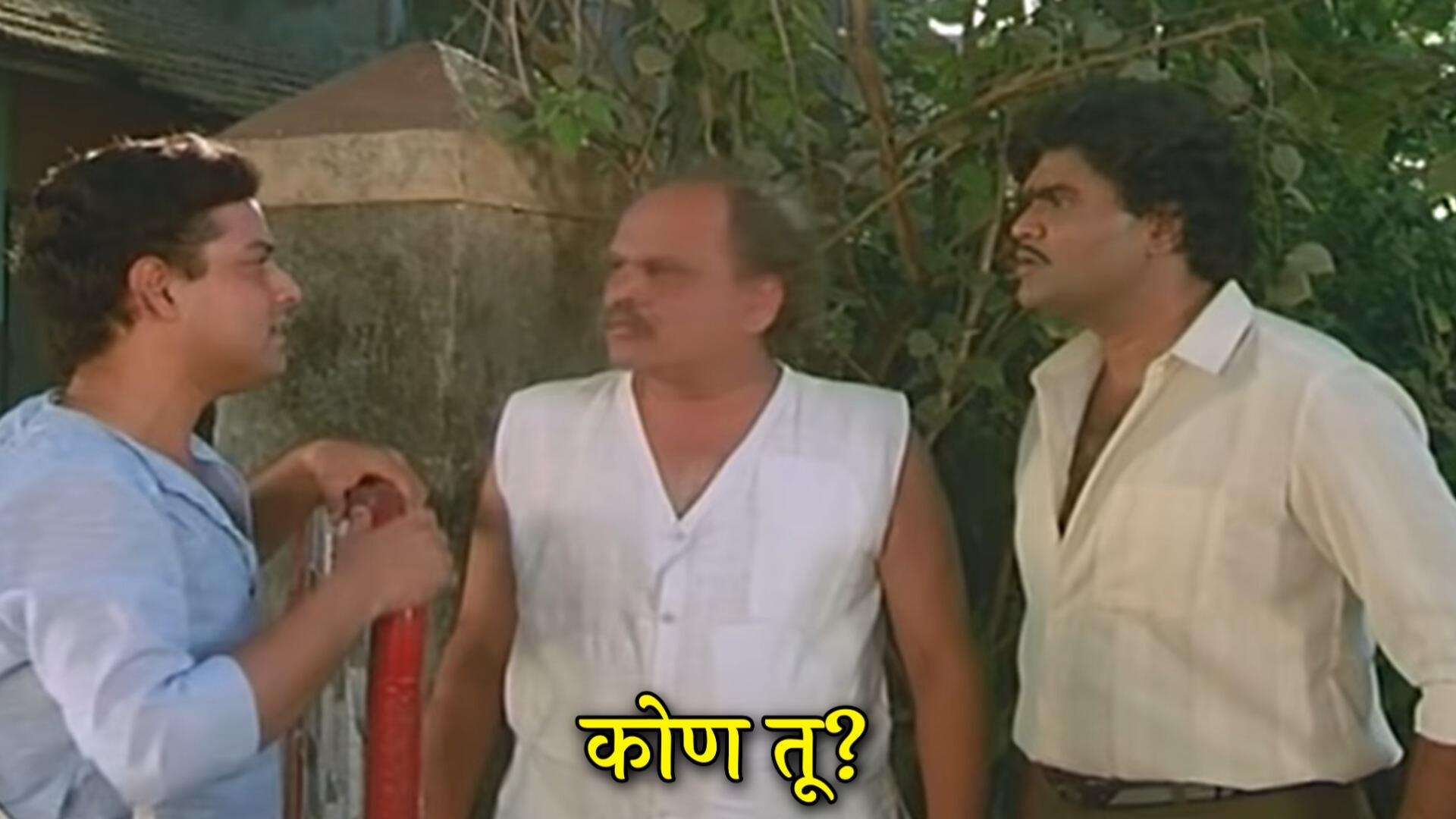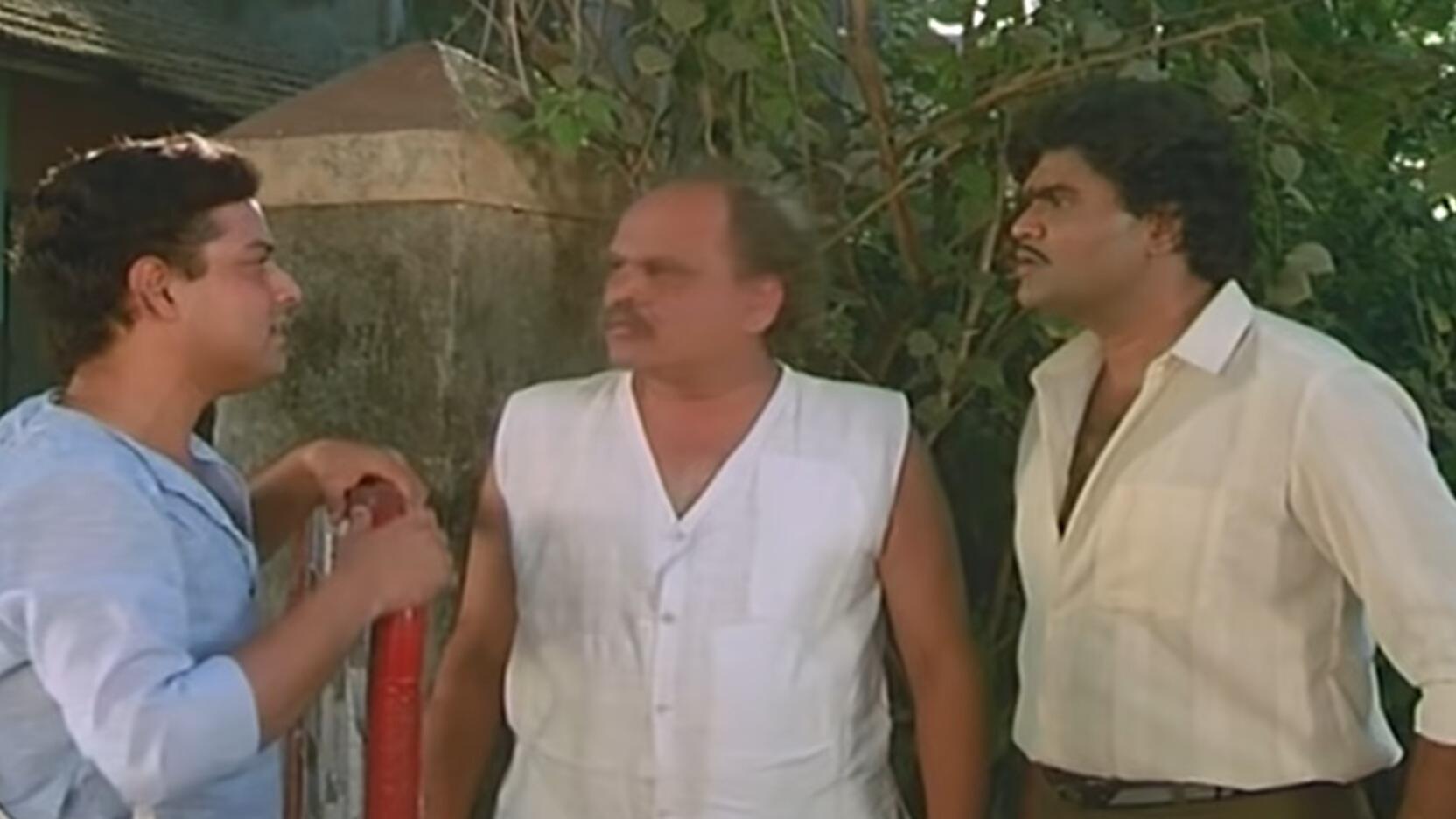 Tuzya Yenya Janyacha Rasta Mhanje Hi Khidki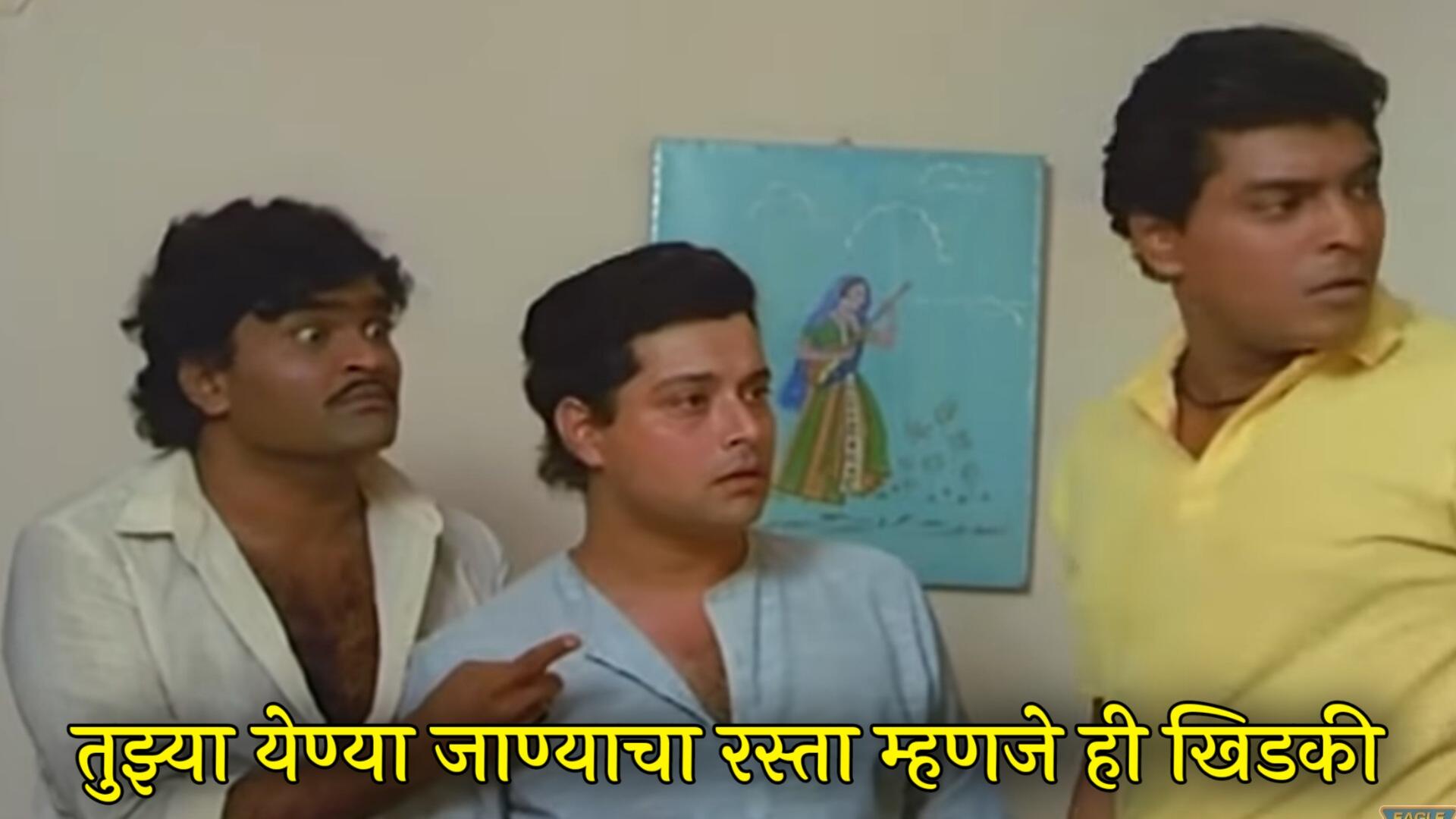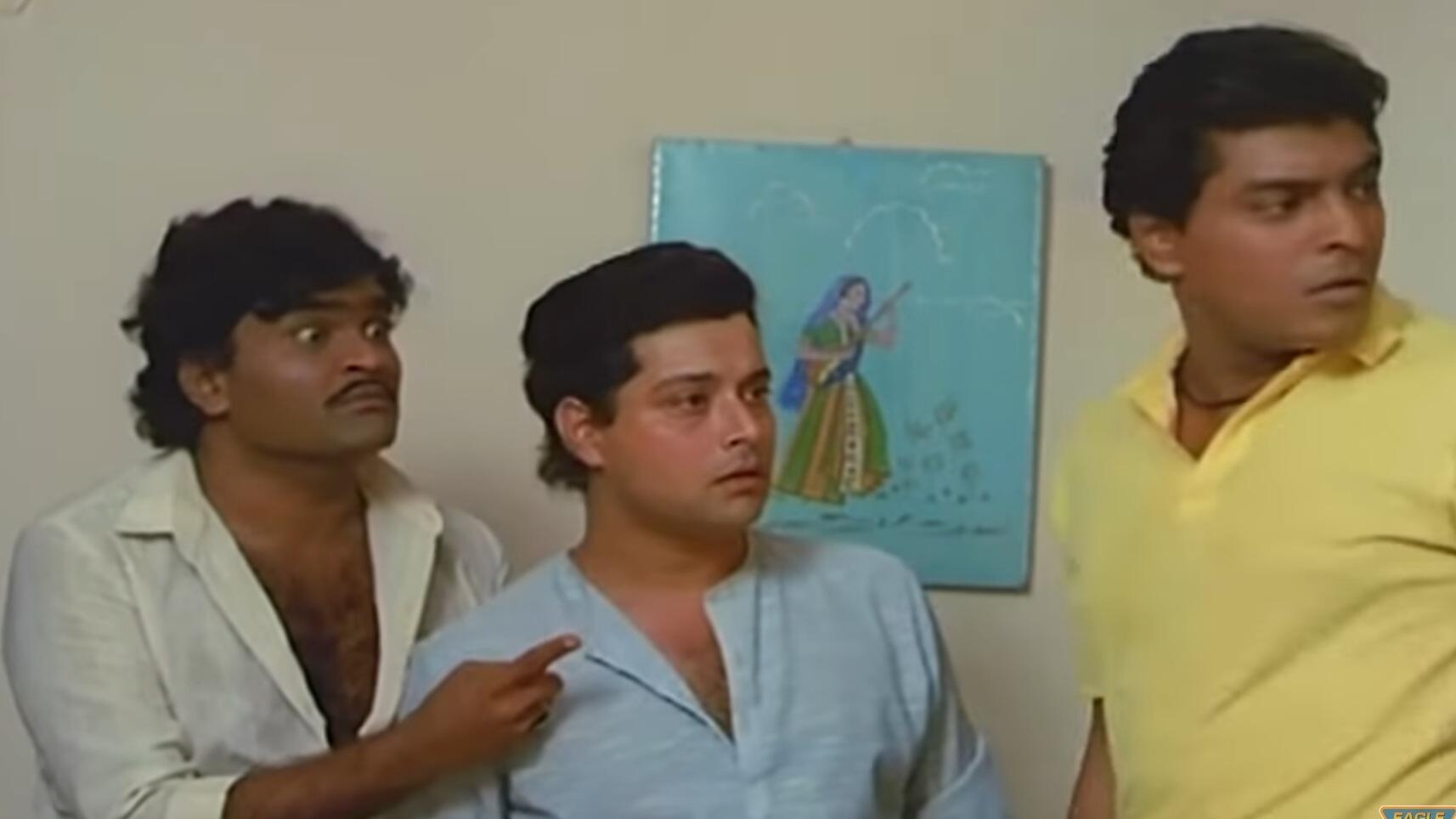 Are Parshuram Ye Ye Ye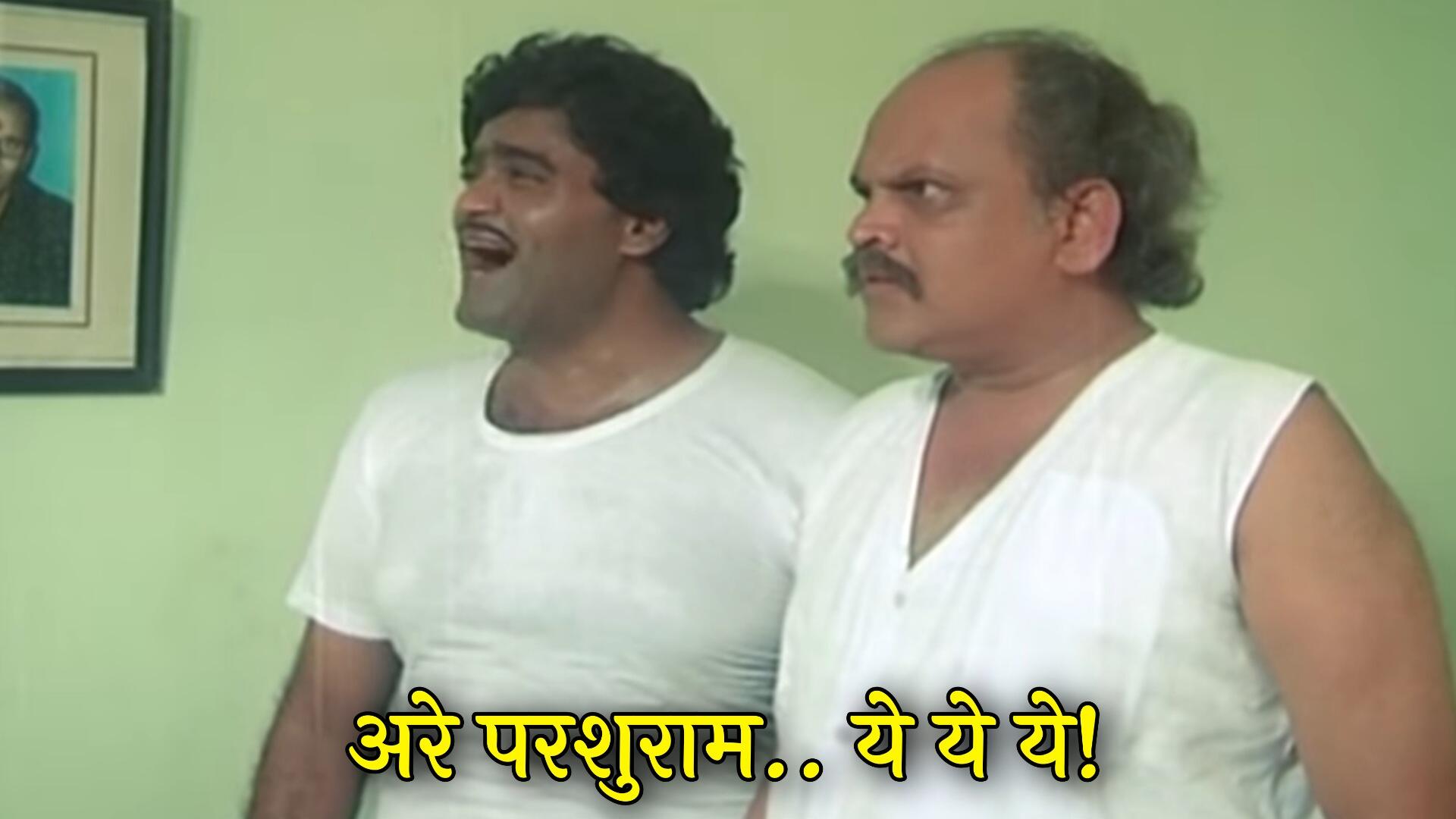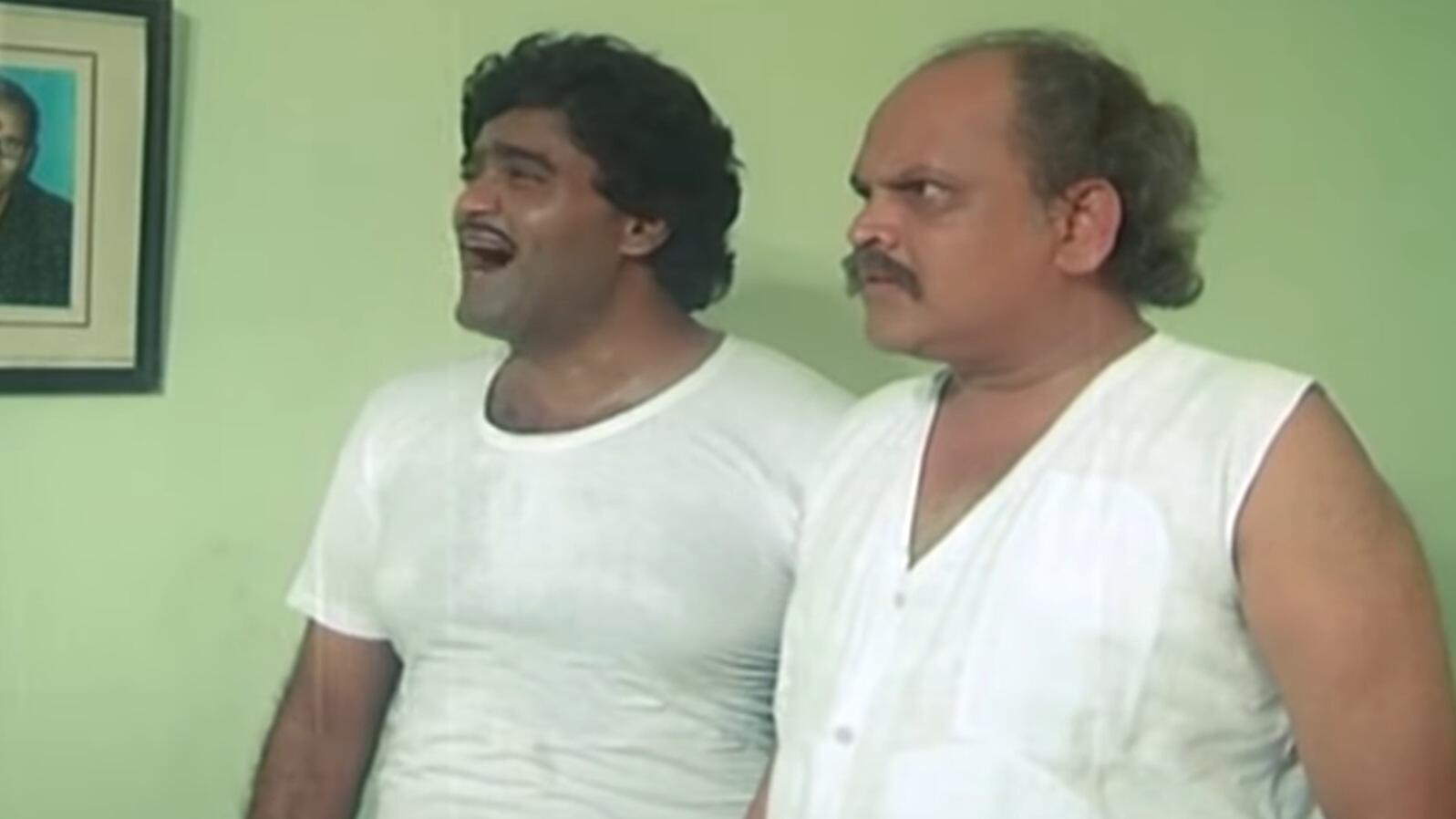 Maza Pakit Ashakta Ahe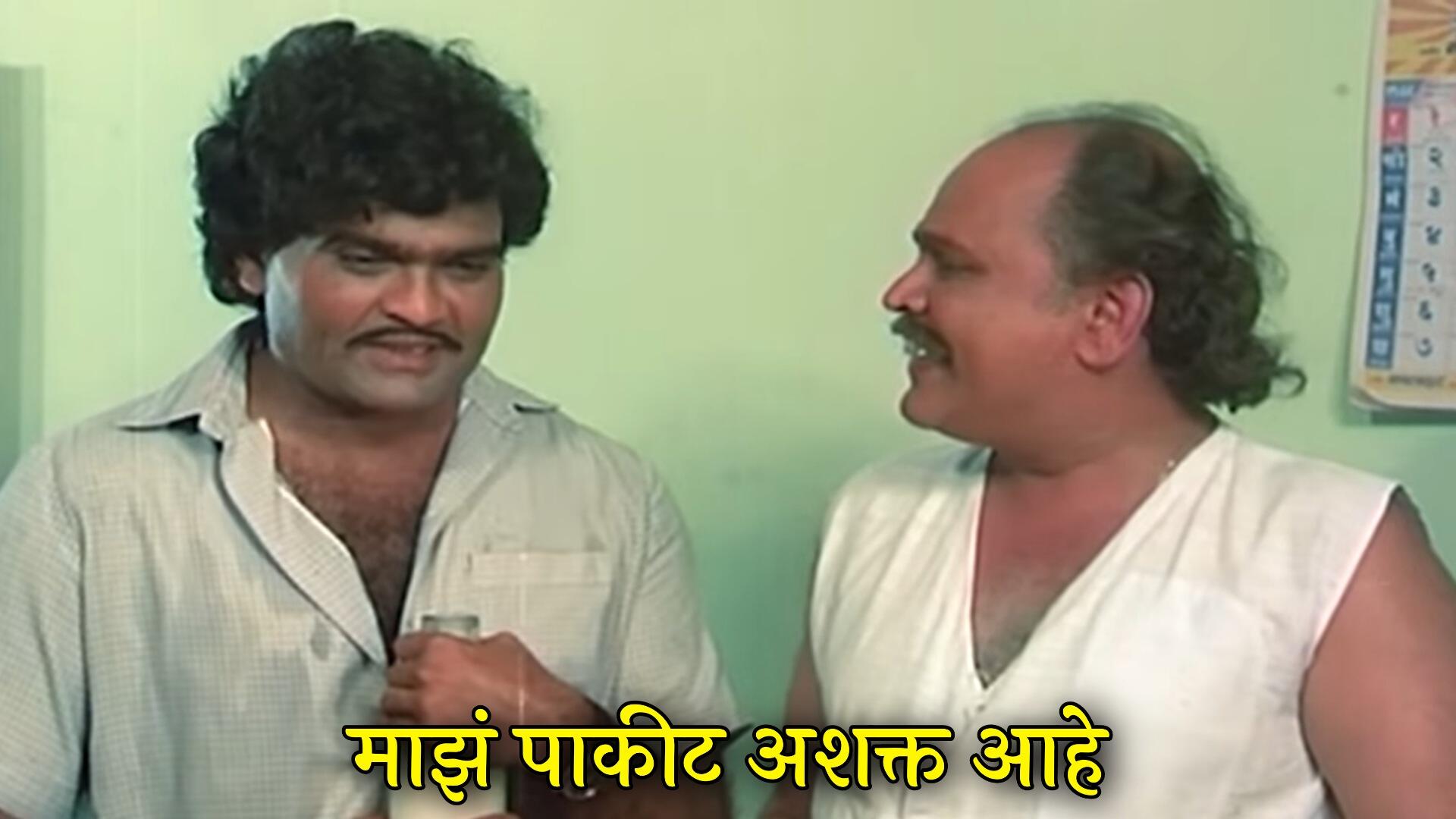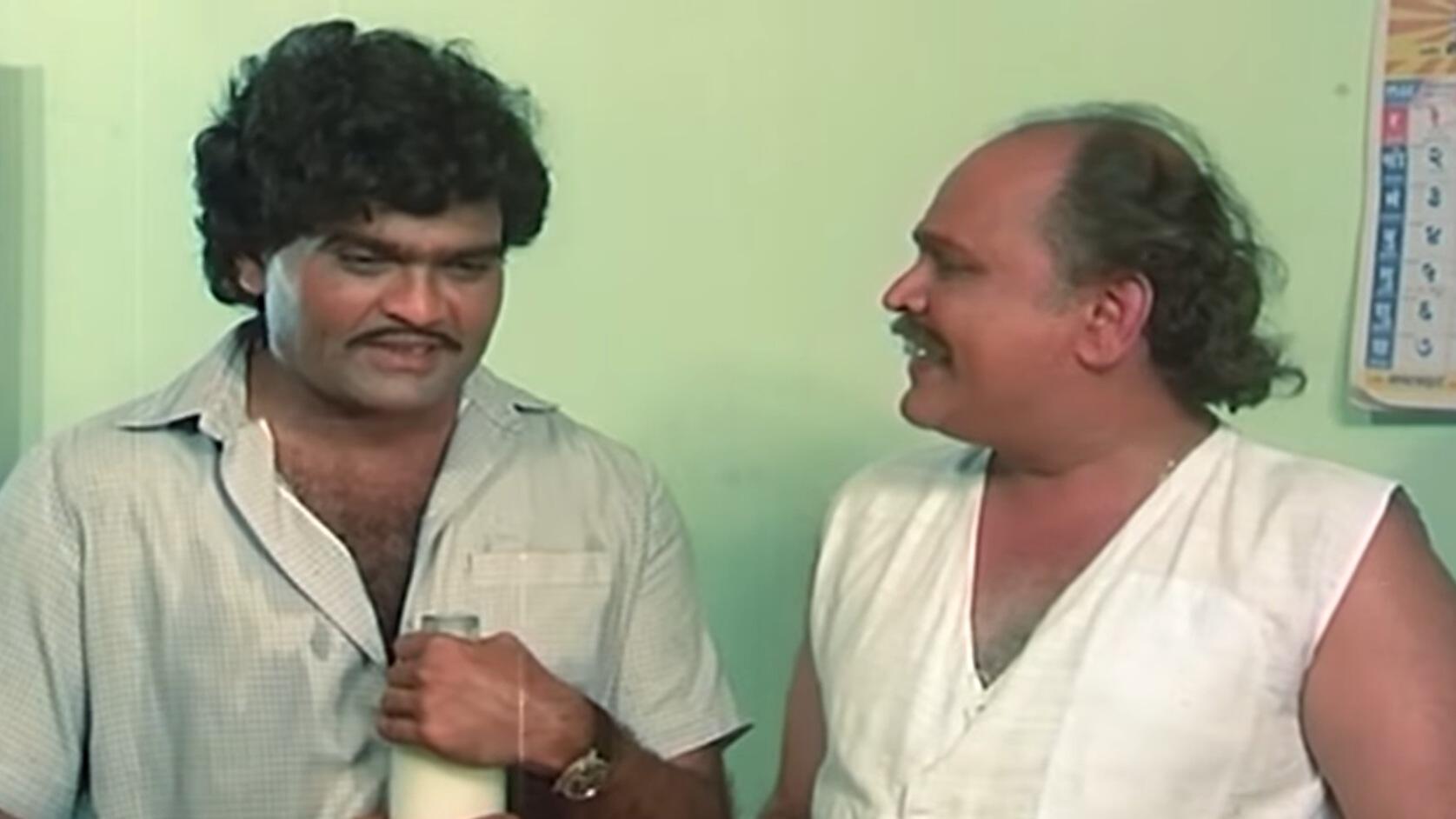 Vaat Bagha
 
Annnar Na To Mhanje Kay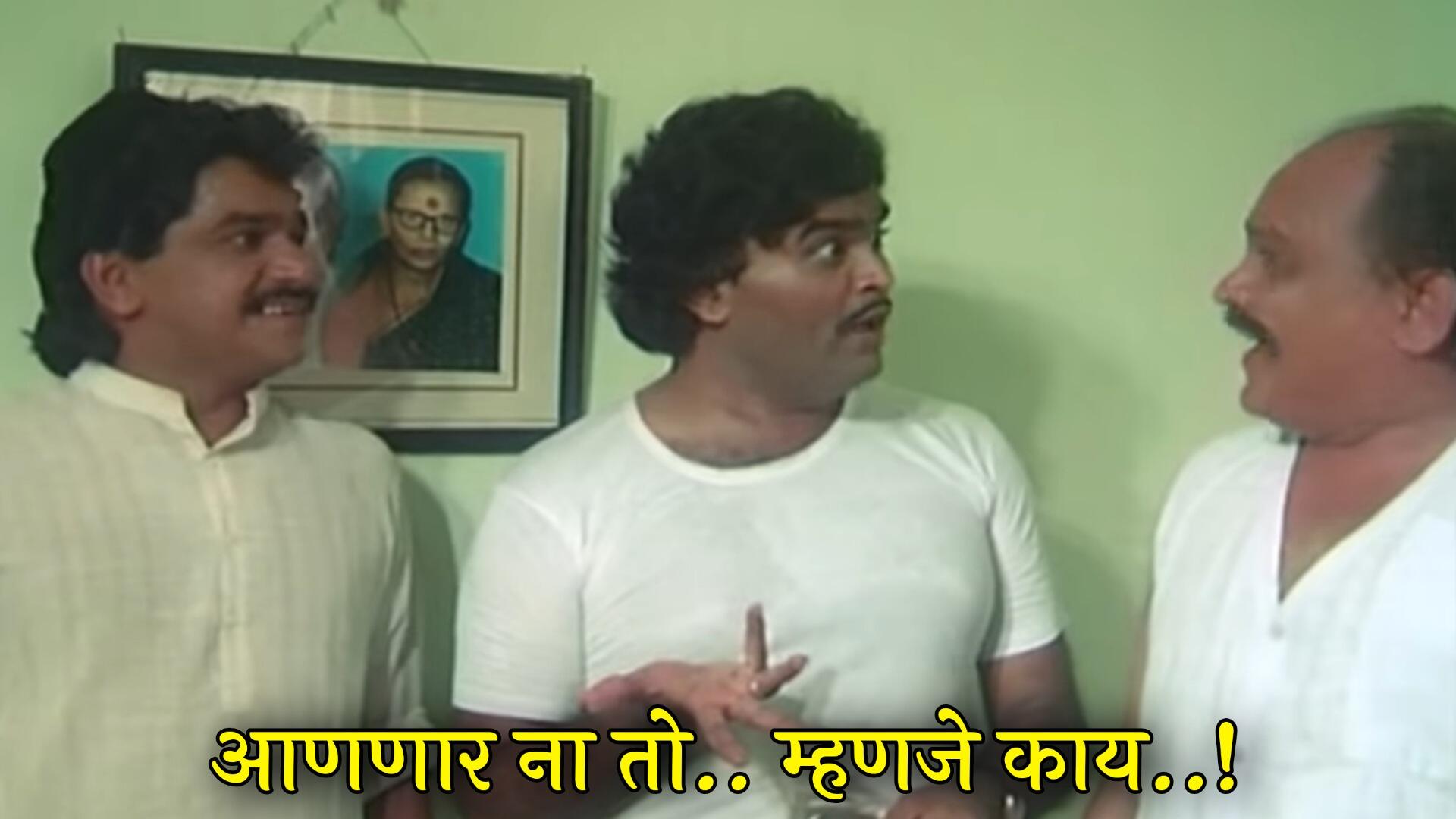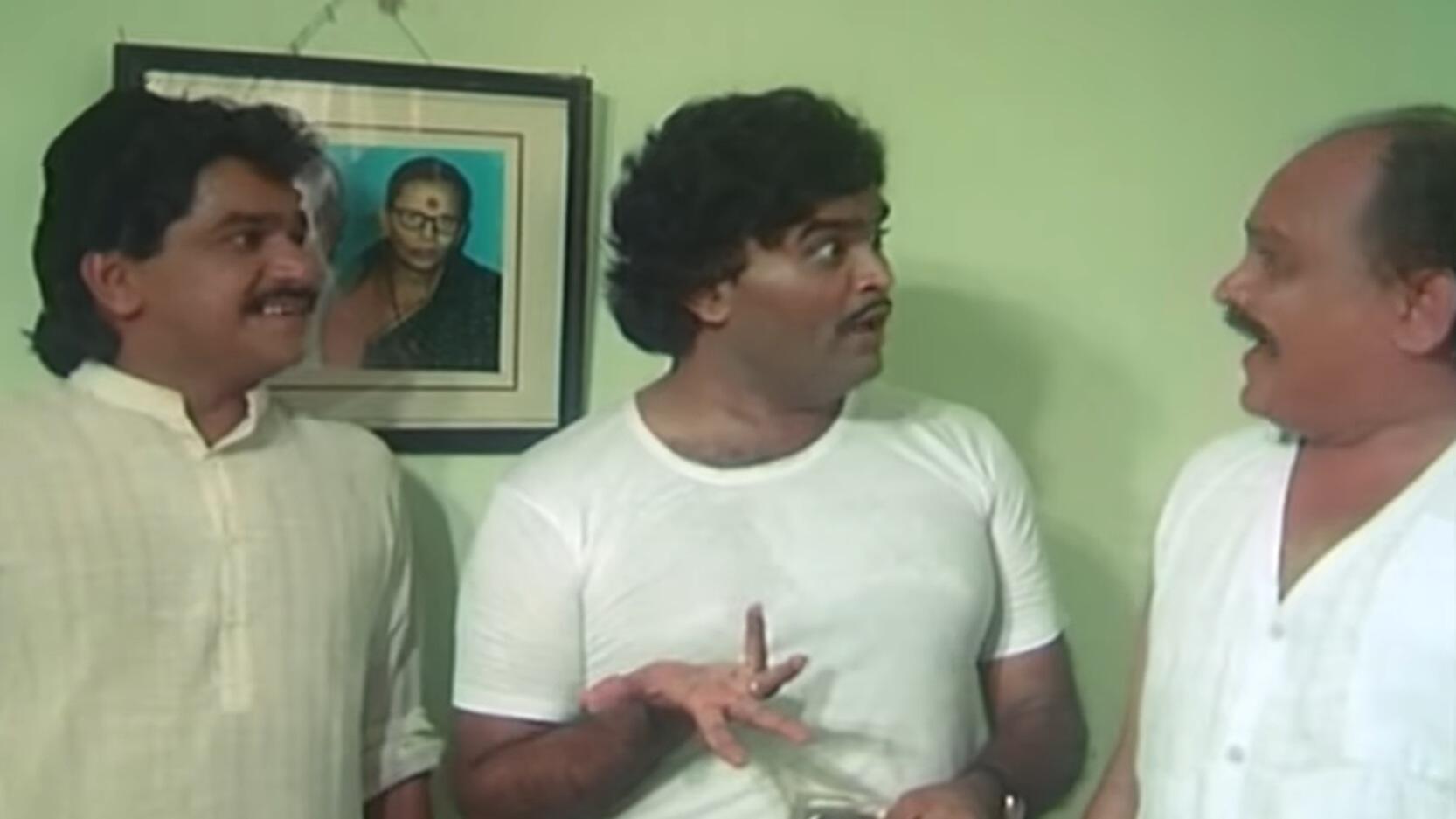 I Love You
 
Tumchya Ati Kallya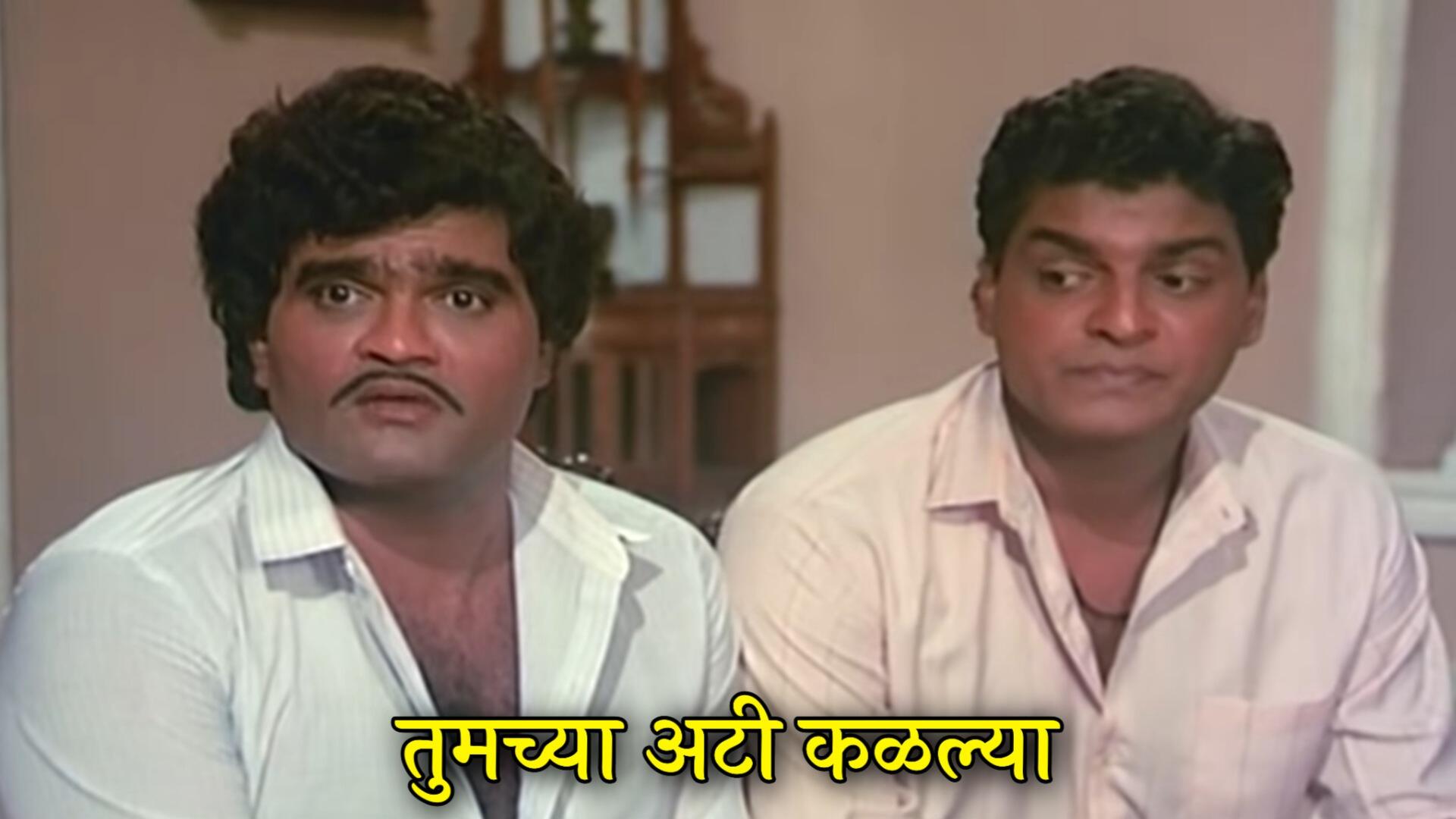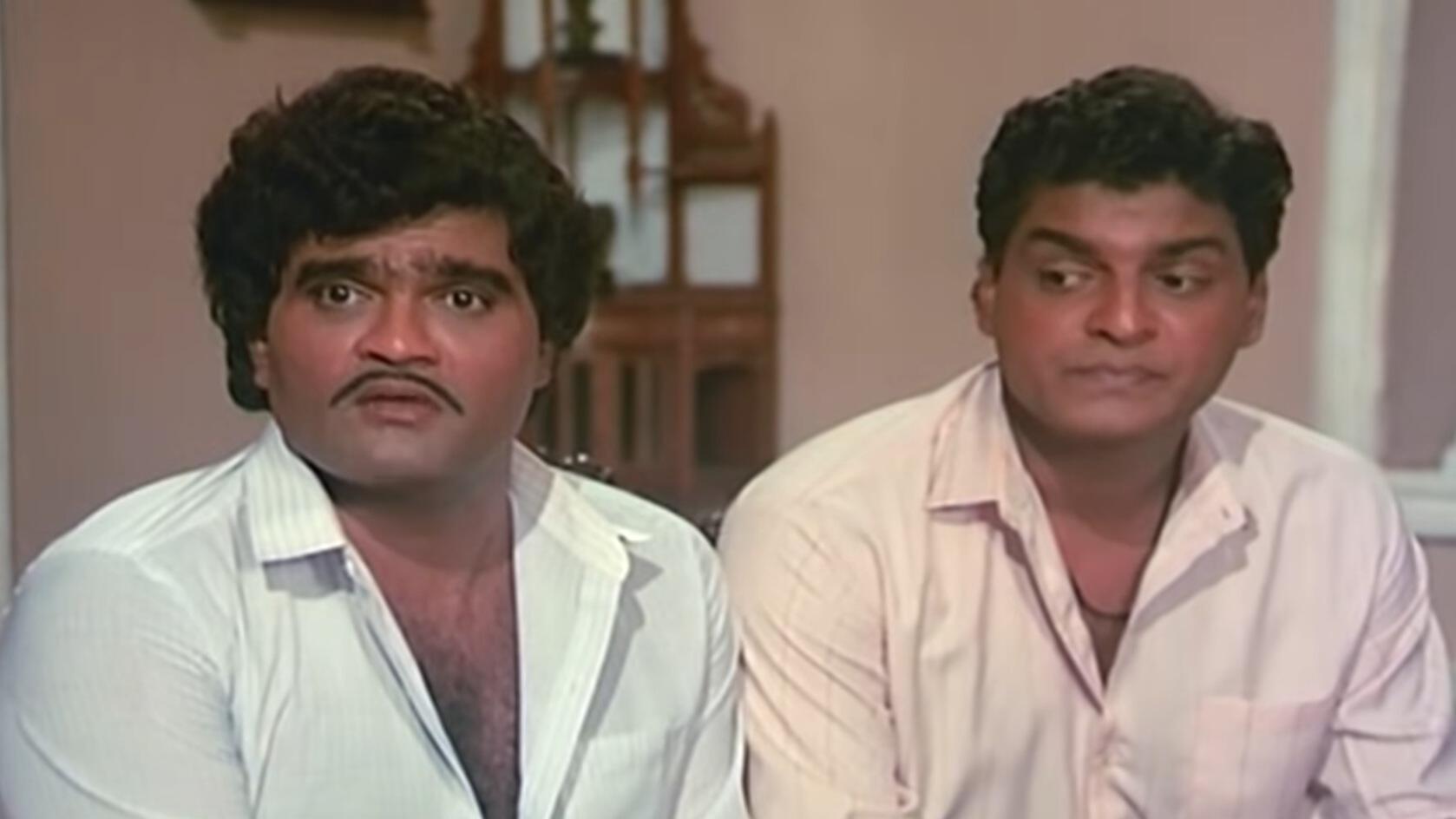 Nailajane Hey Dhadas Karava Lagnar Ahe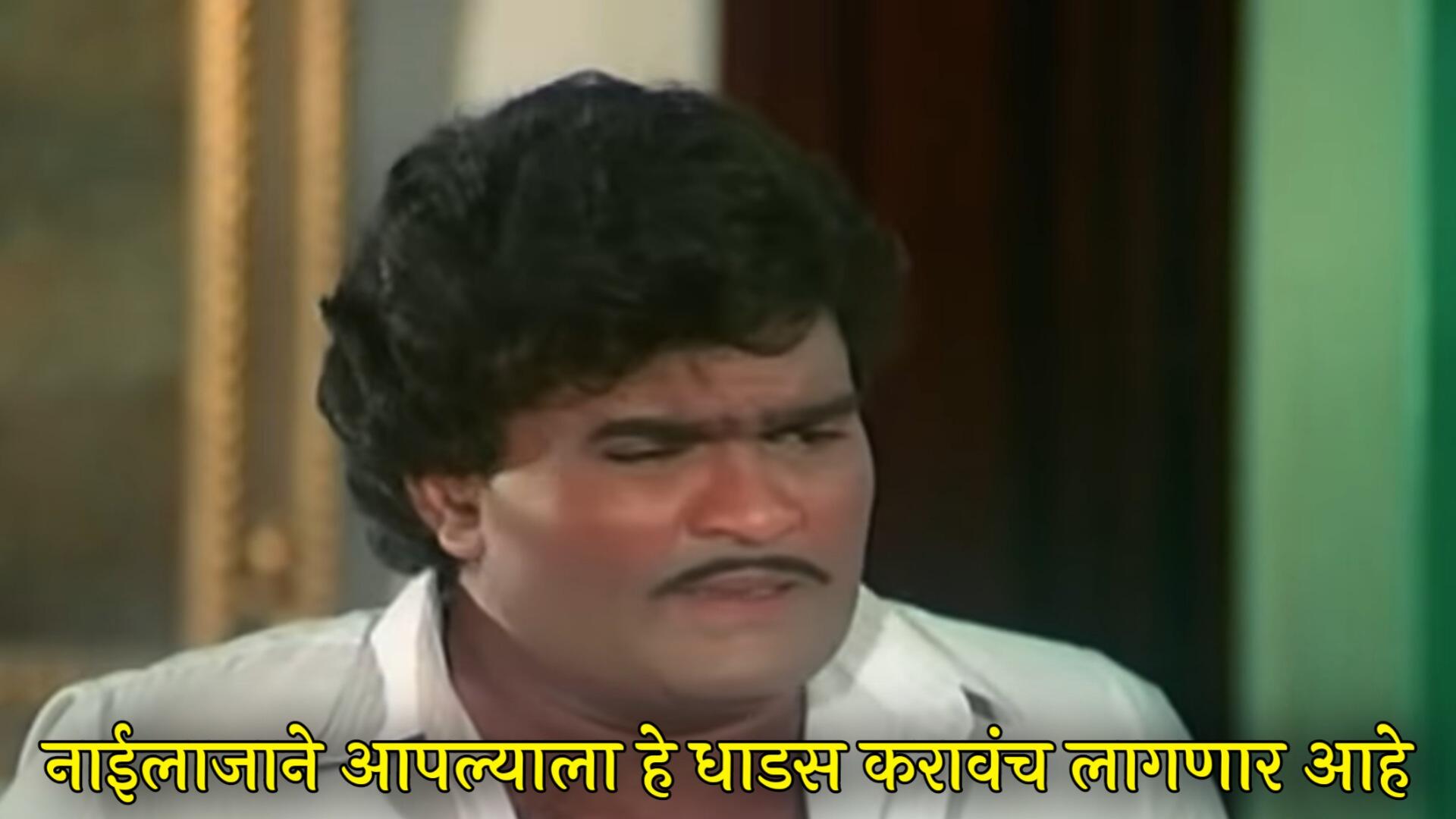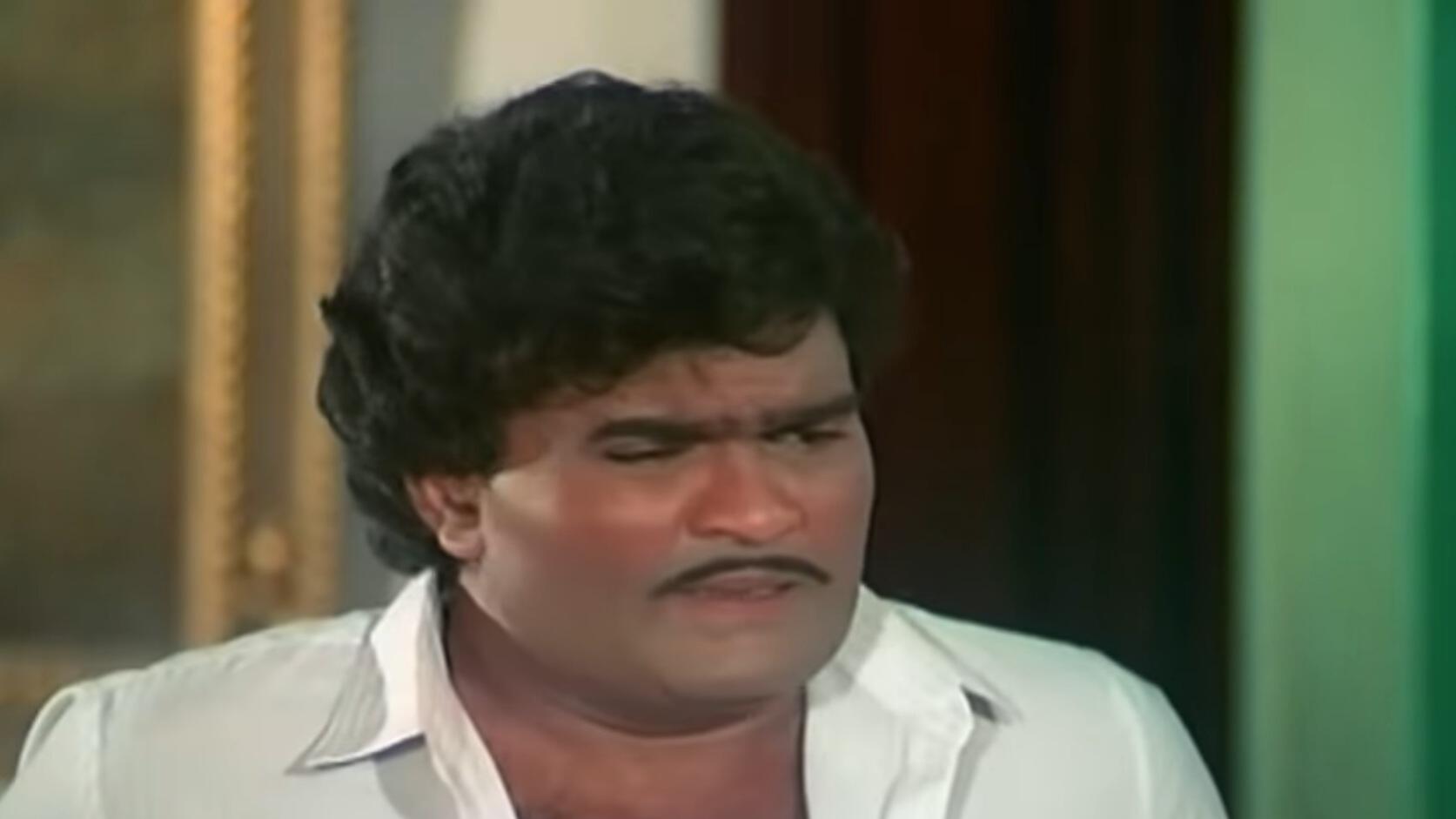 Ya Matitunch Nave Ankur Futtat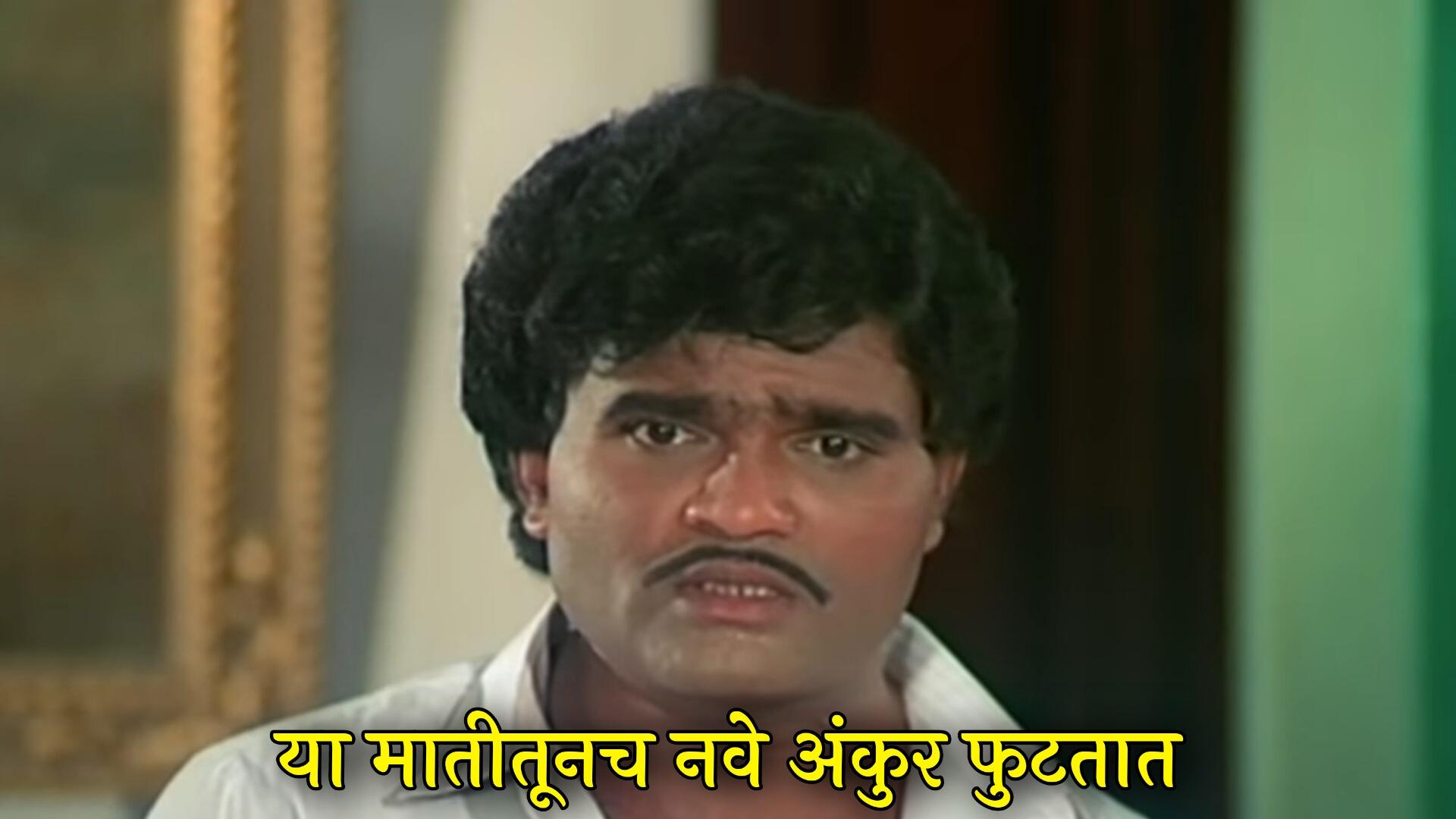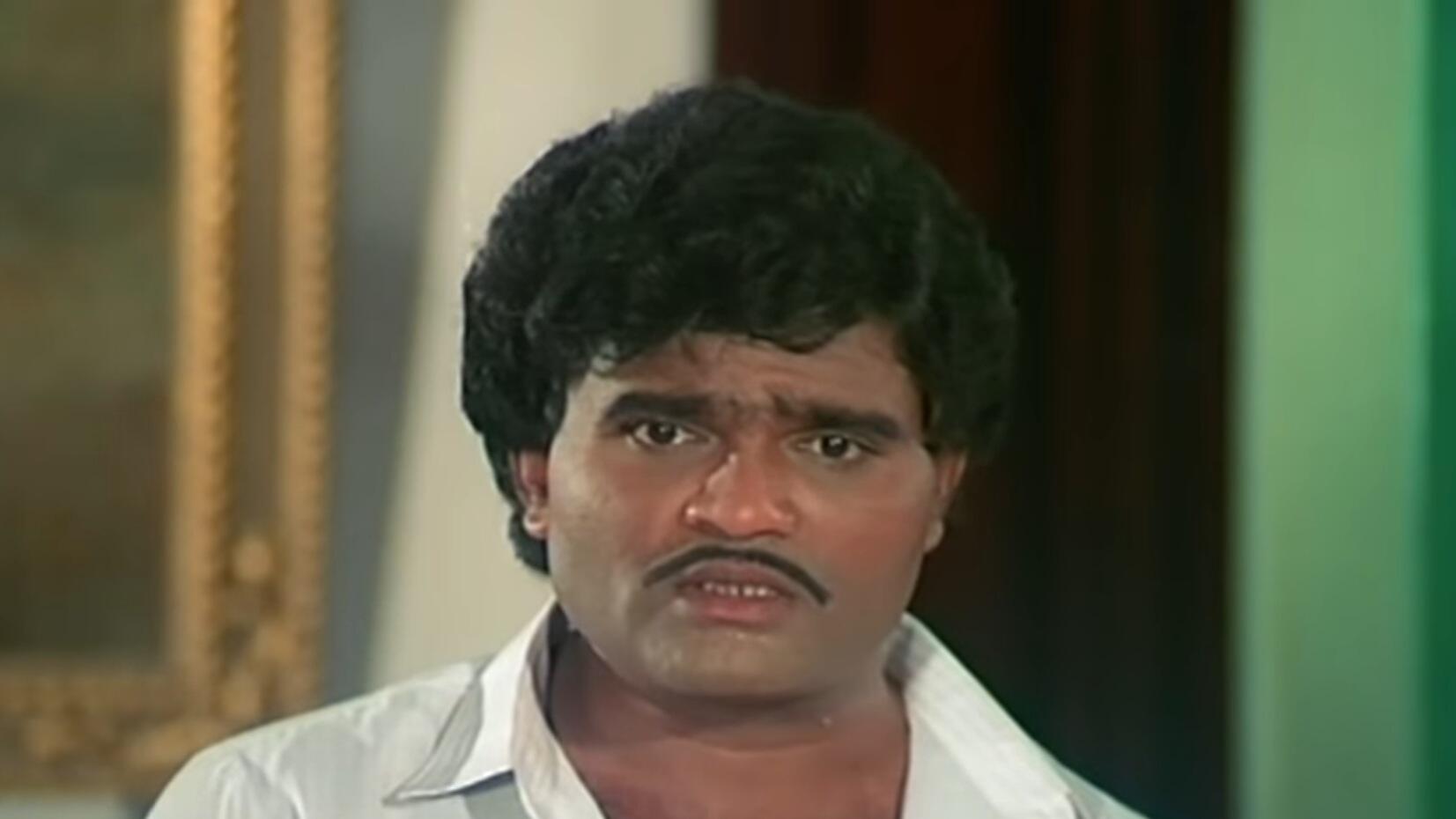 Premachi Bhangad
 
Tumhi Aamche Kon Kaka Ki Mama
 
Vichitra Disat Asle Tari Aplech Ahet Te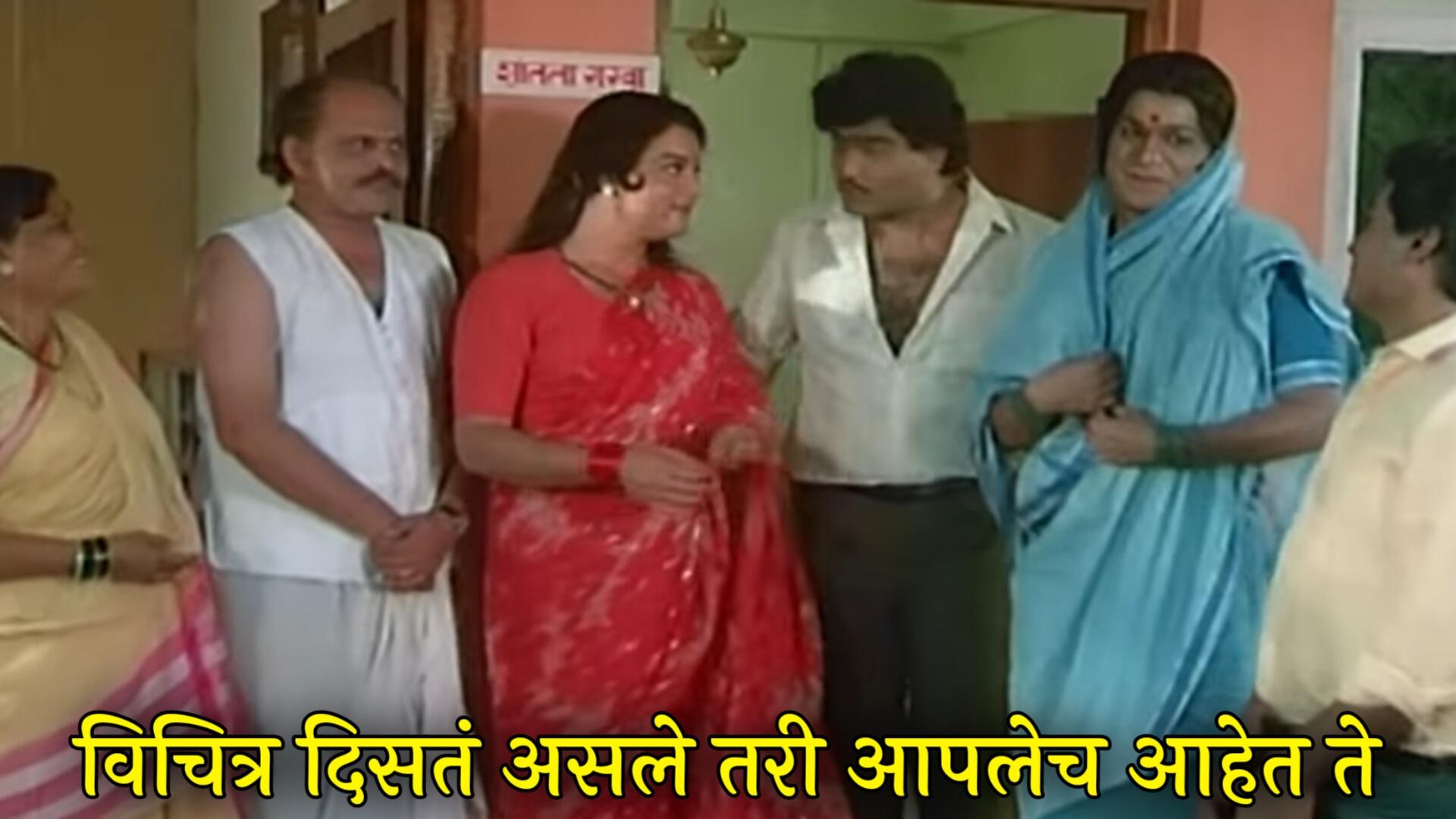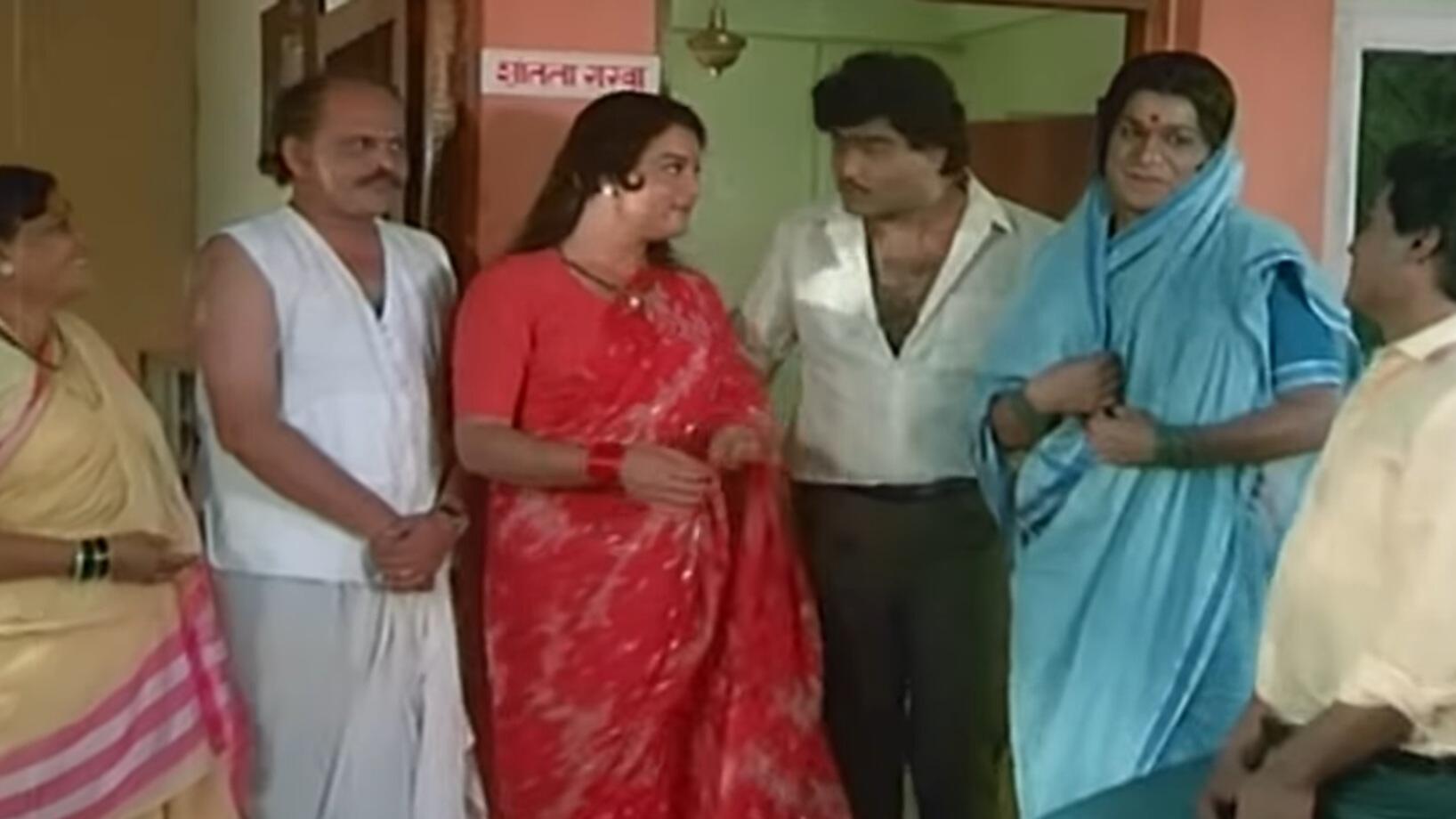 Sattar Rupaye Varle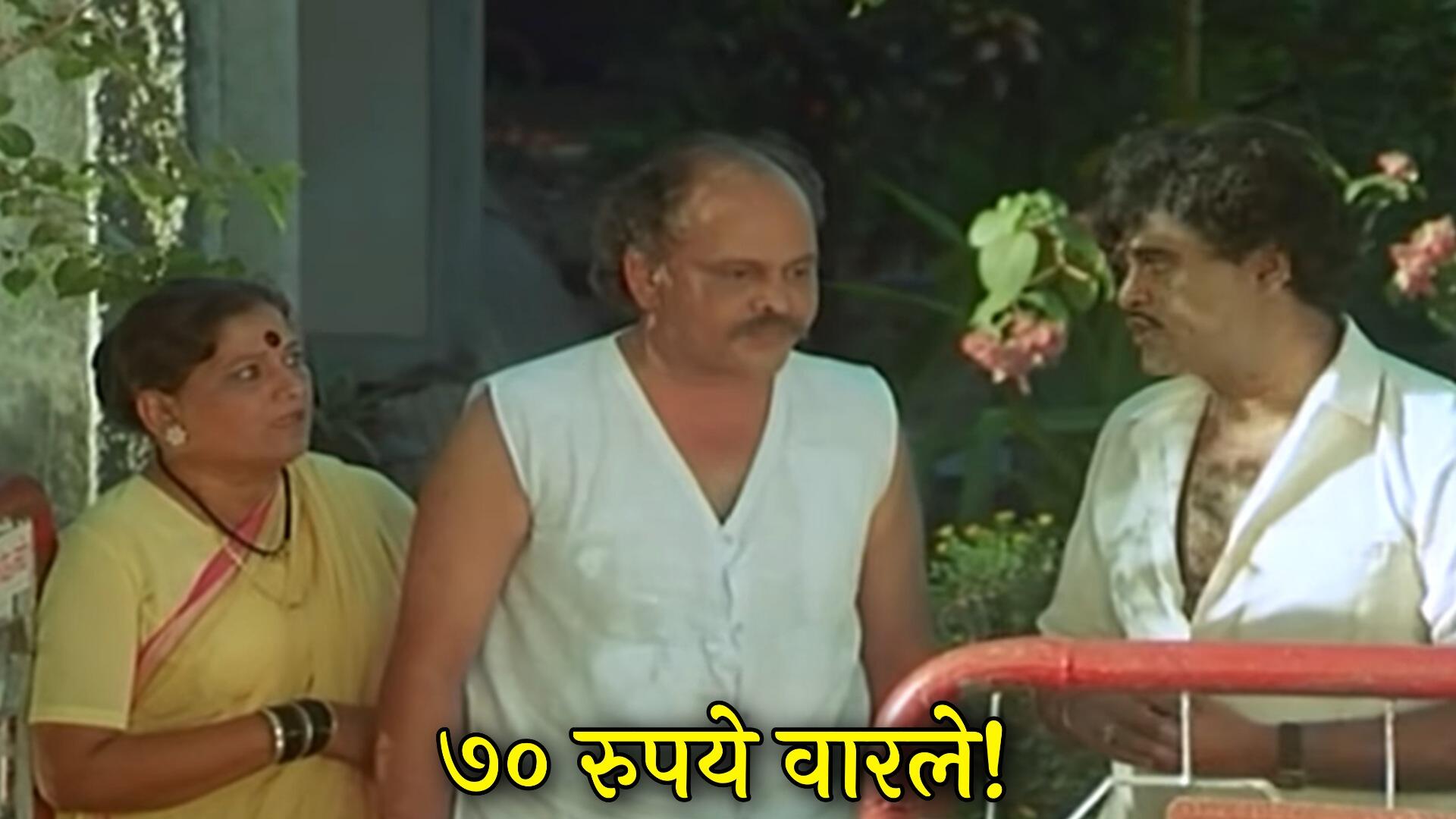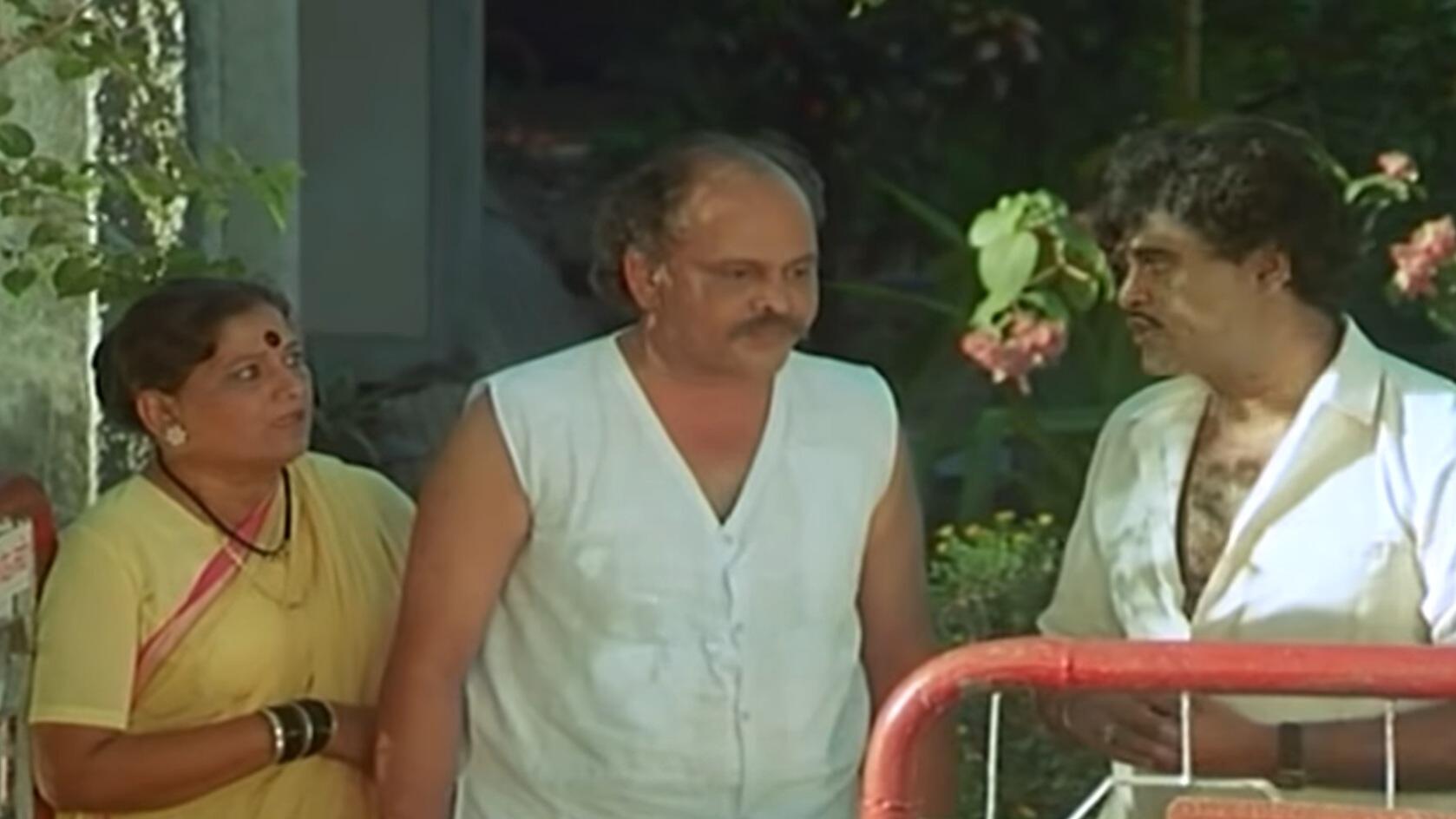 Amchya Shejari Rahte Navryane Taklay Tila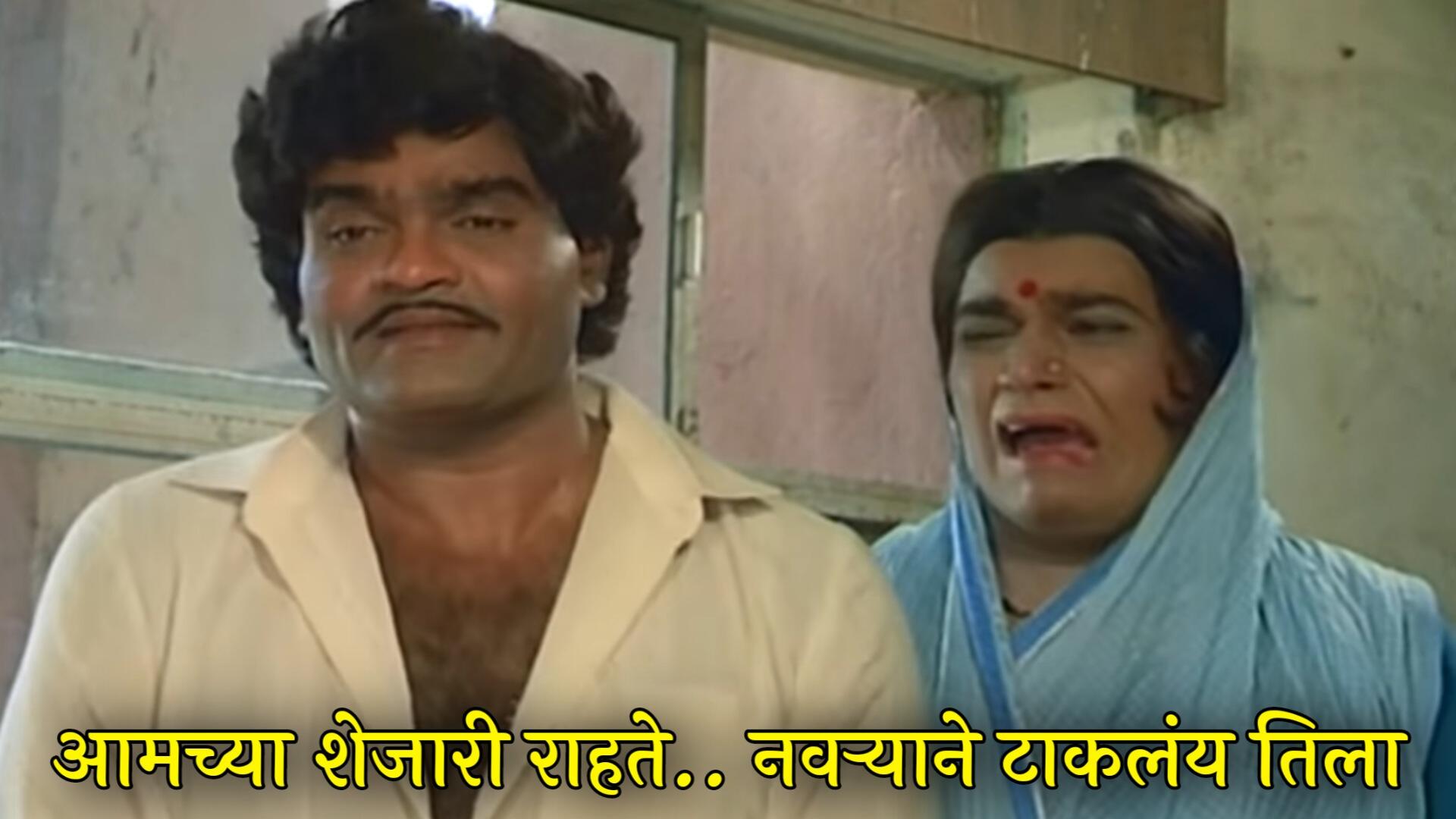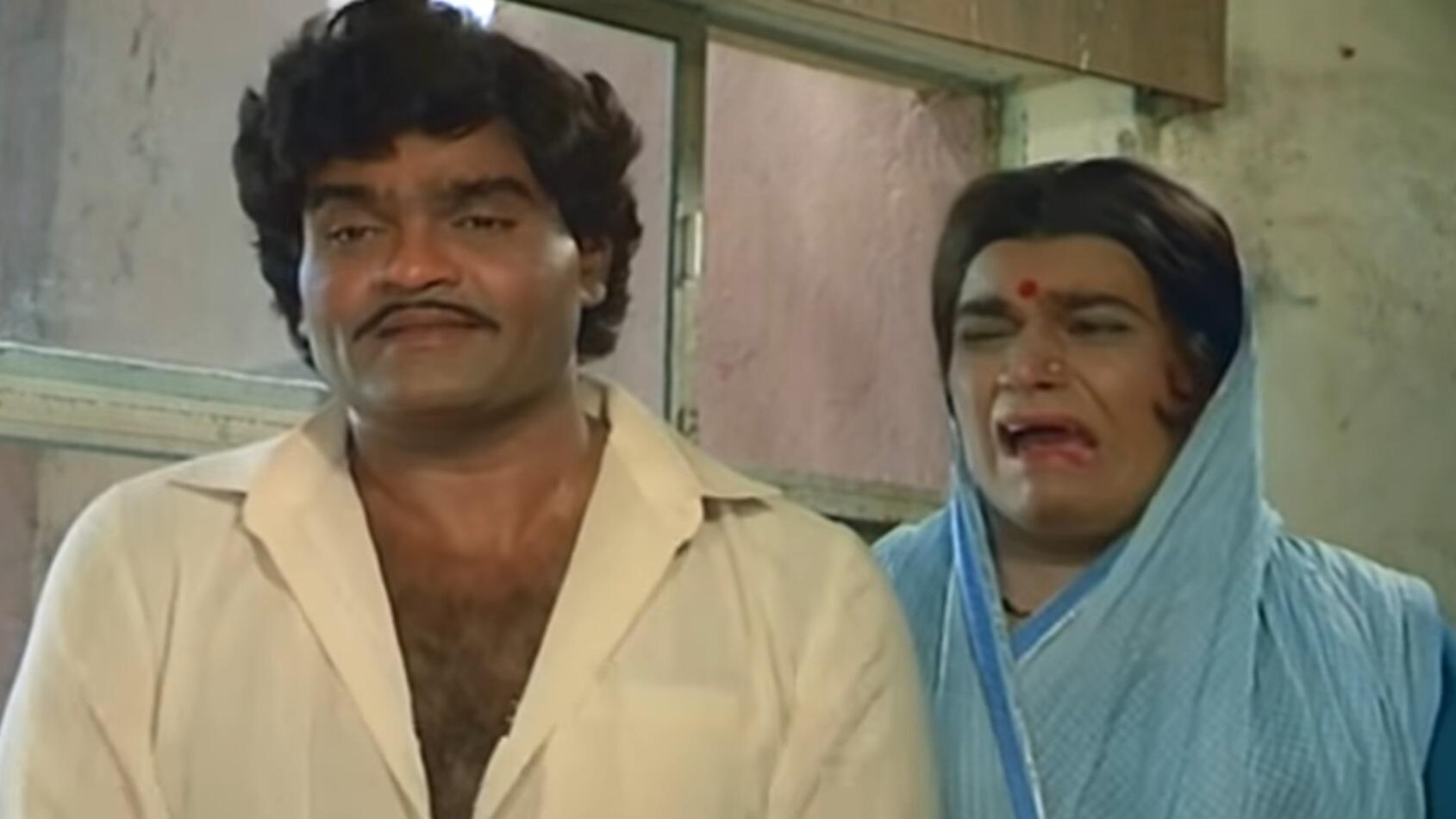 Nishkaran Divas Fukat Gela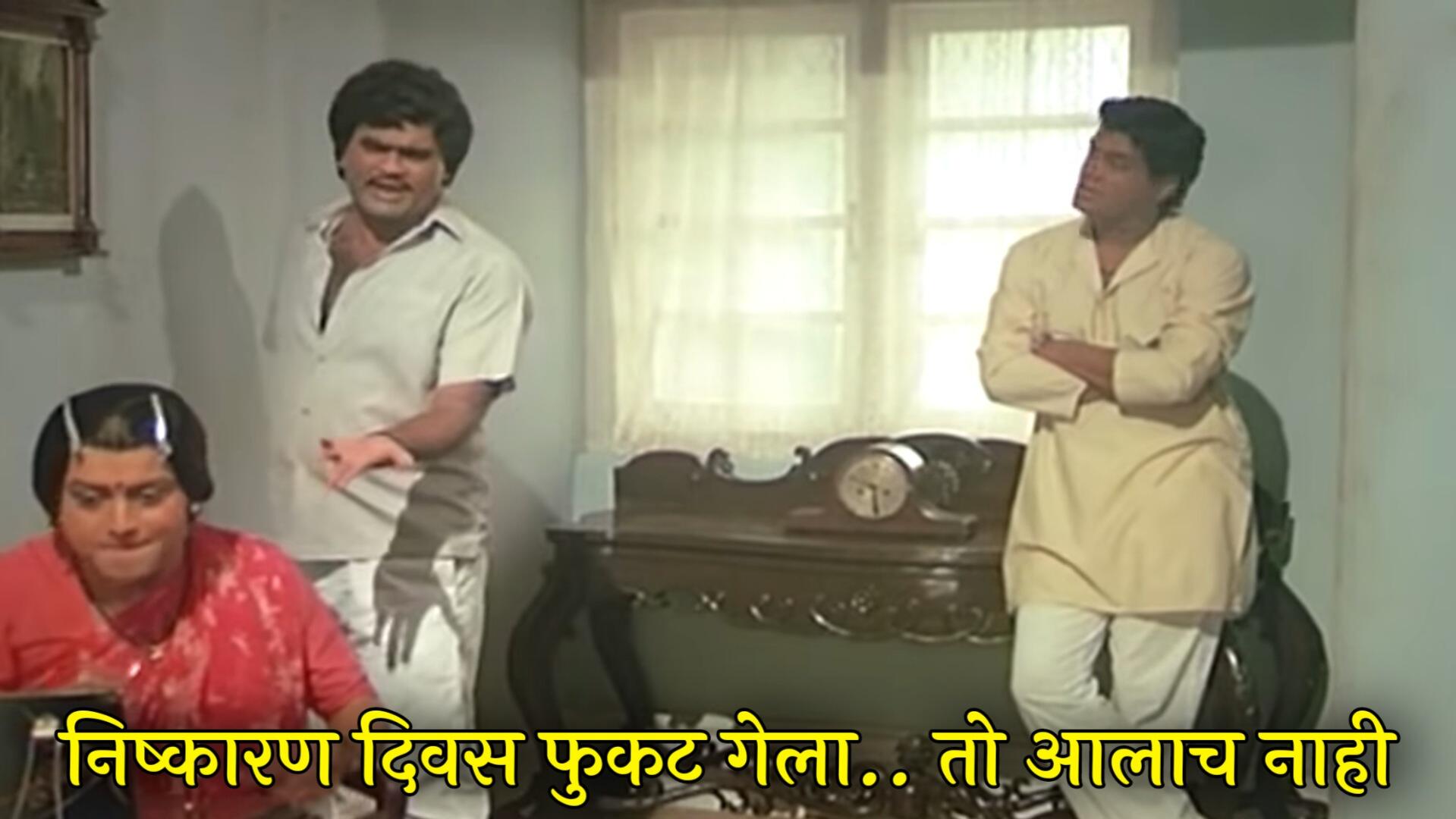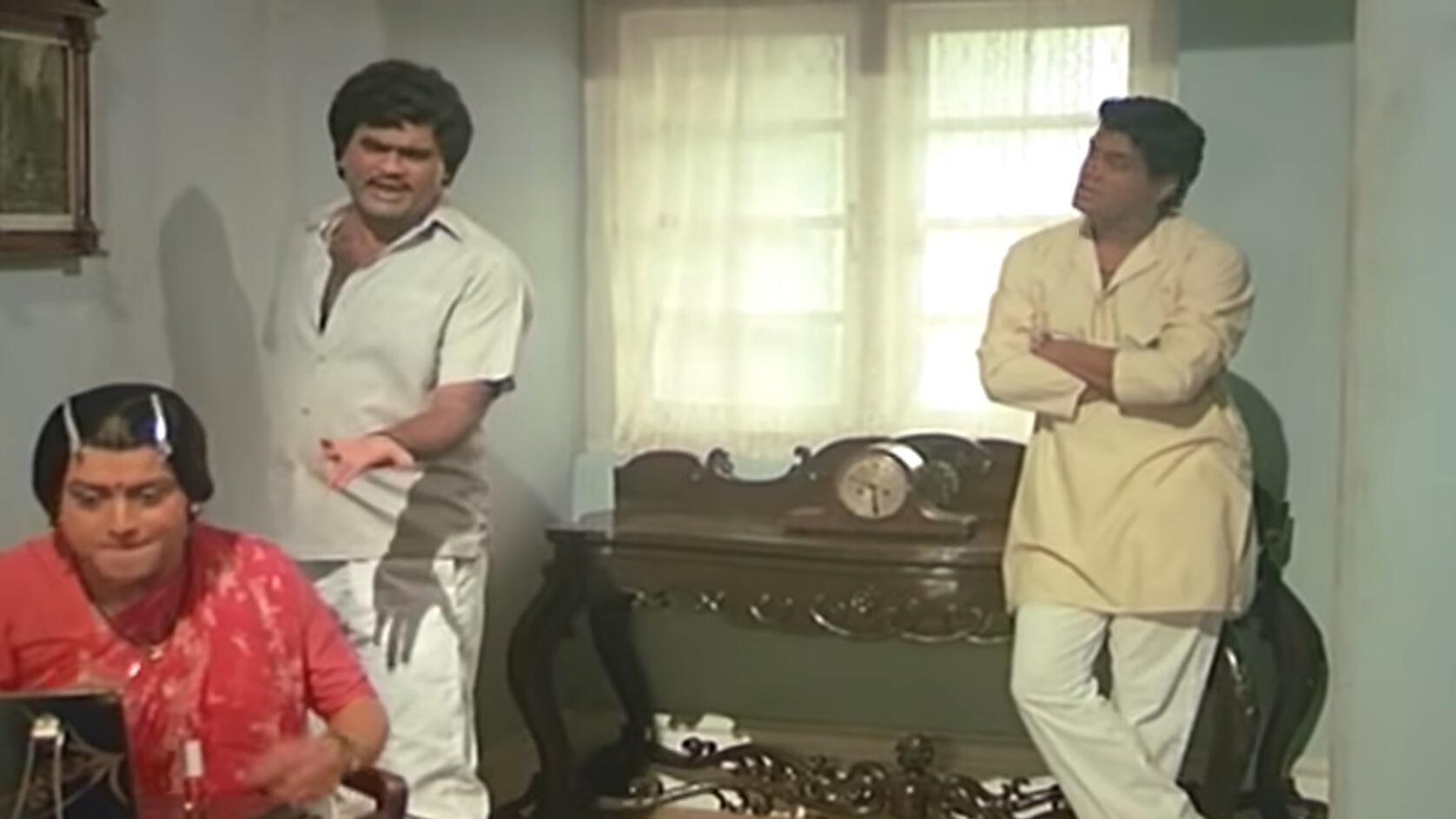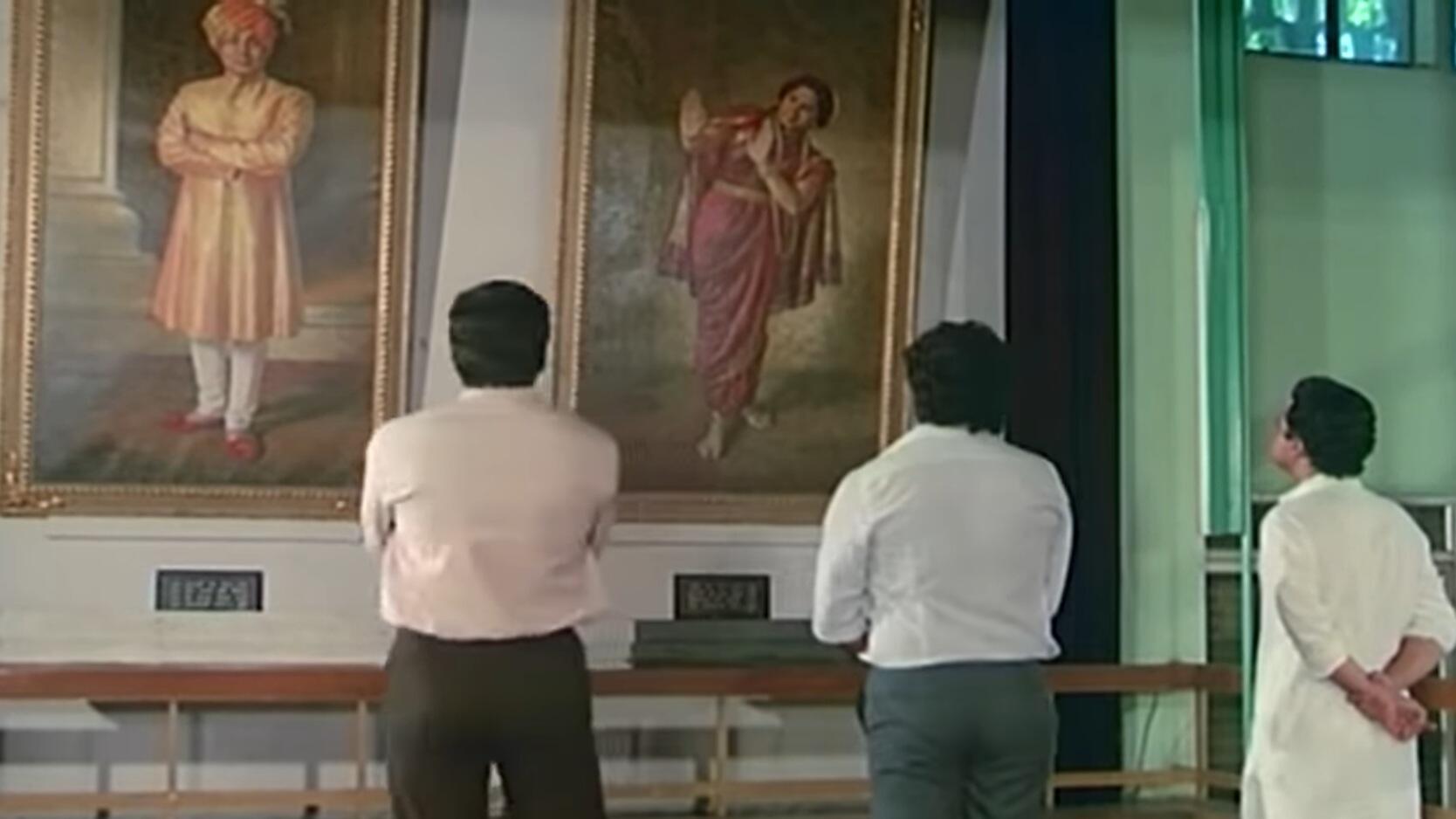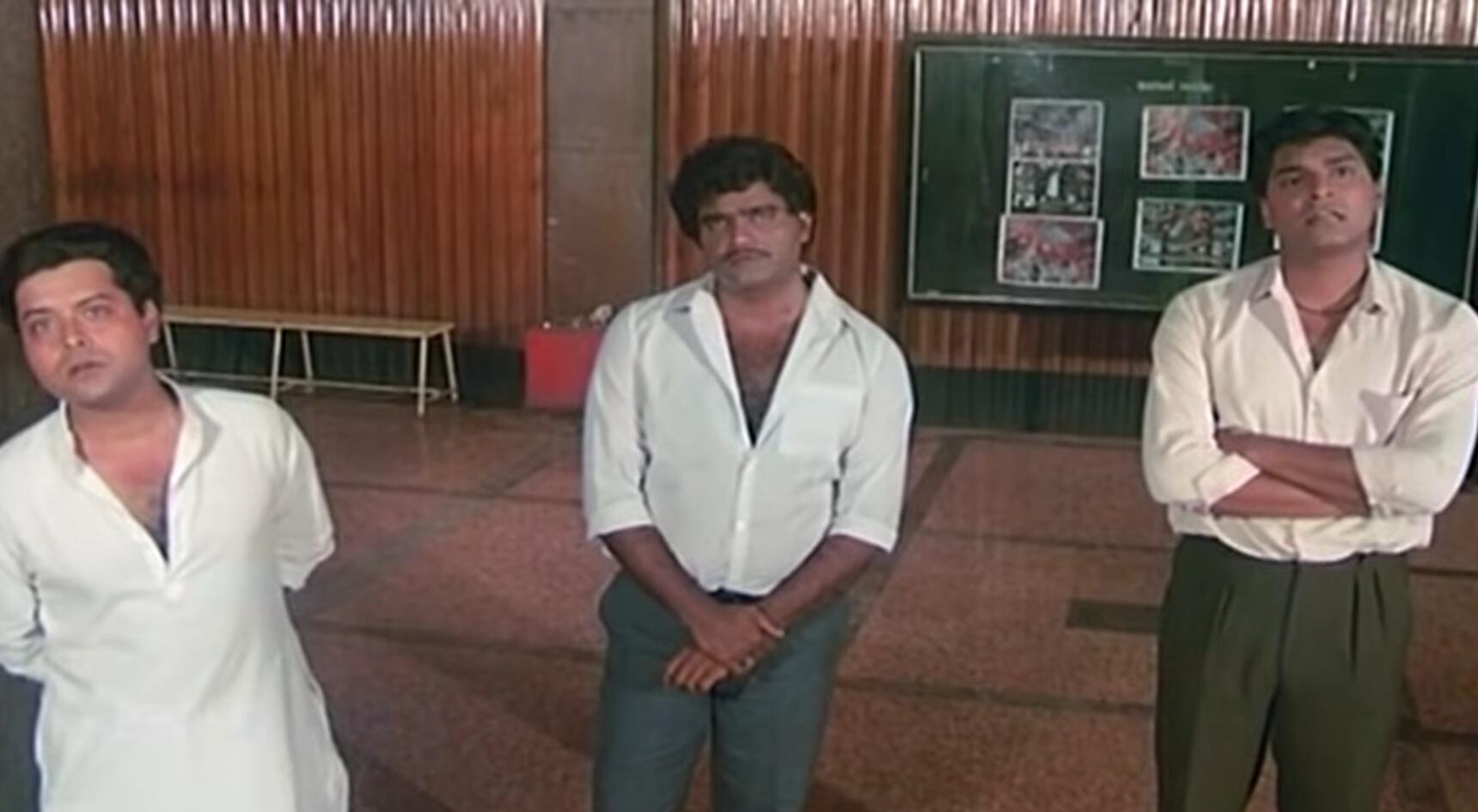 Dhananjay Mane Discussing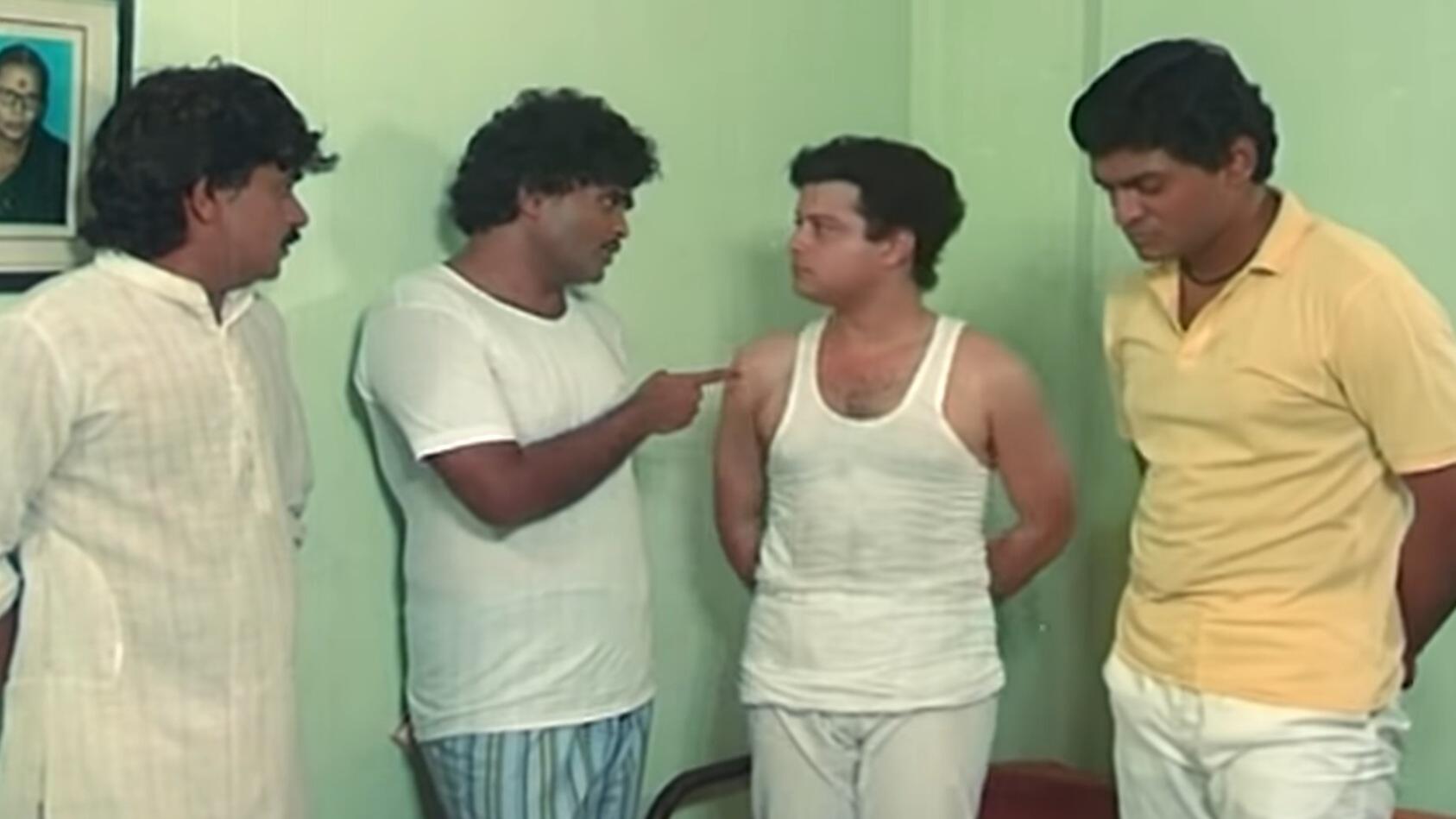 Sachin Pilgaonkar as Sudhir (Sudhya) and Sudha
Hyat Maza Kay Aparadh Ahe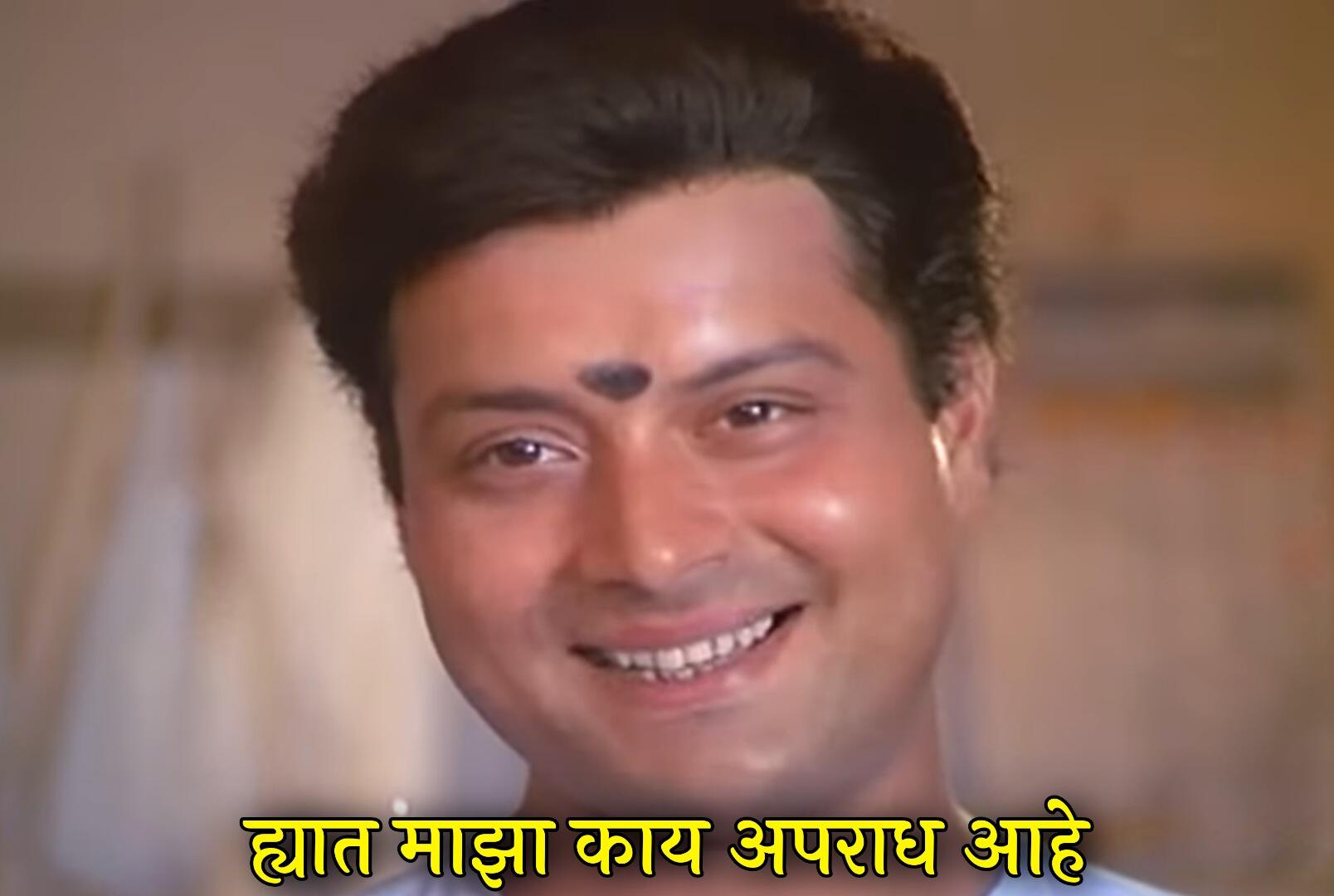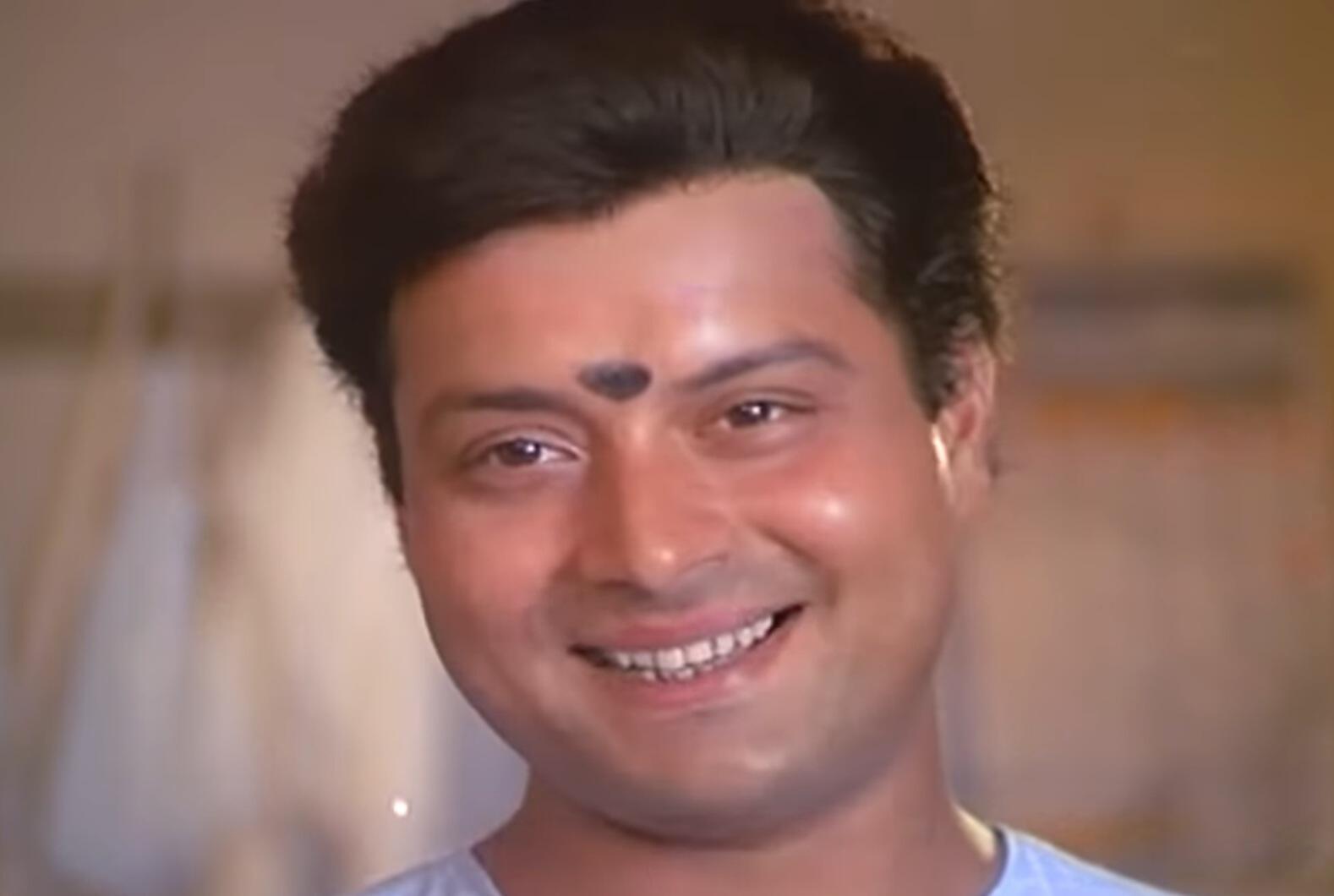 Kunitari Yenar Yenar Ga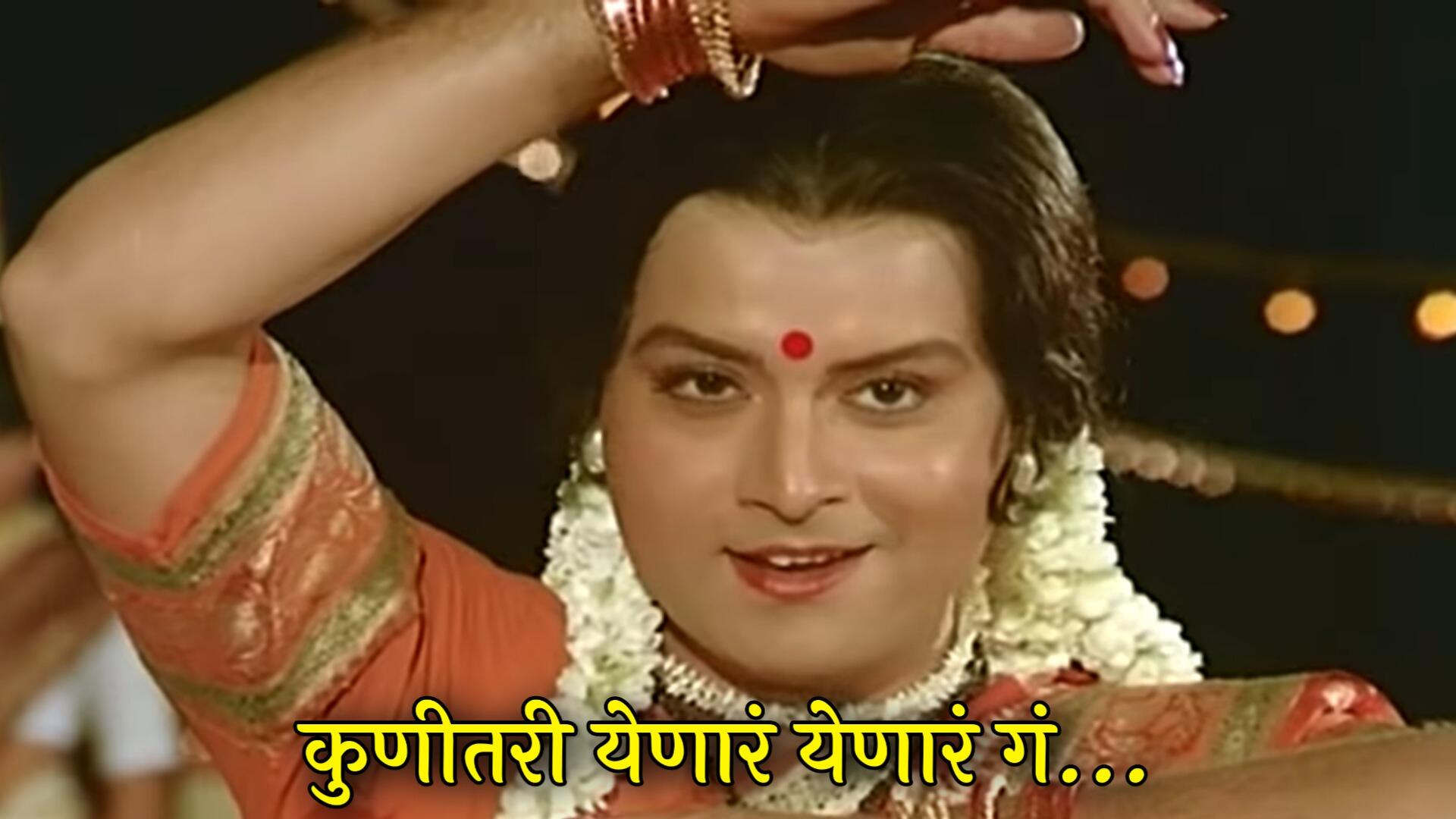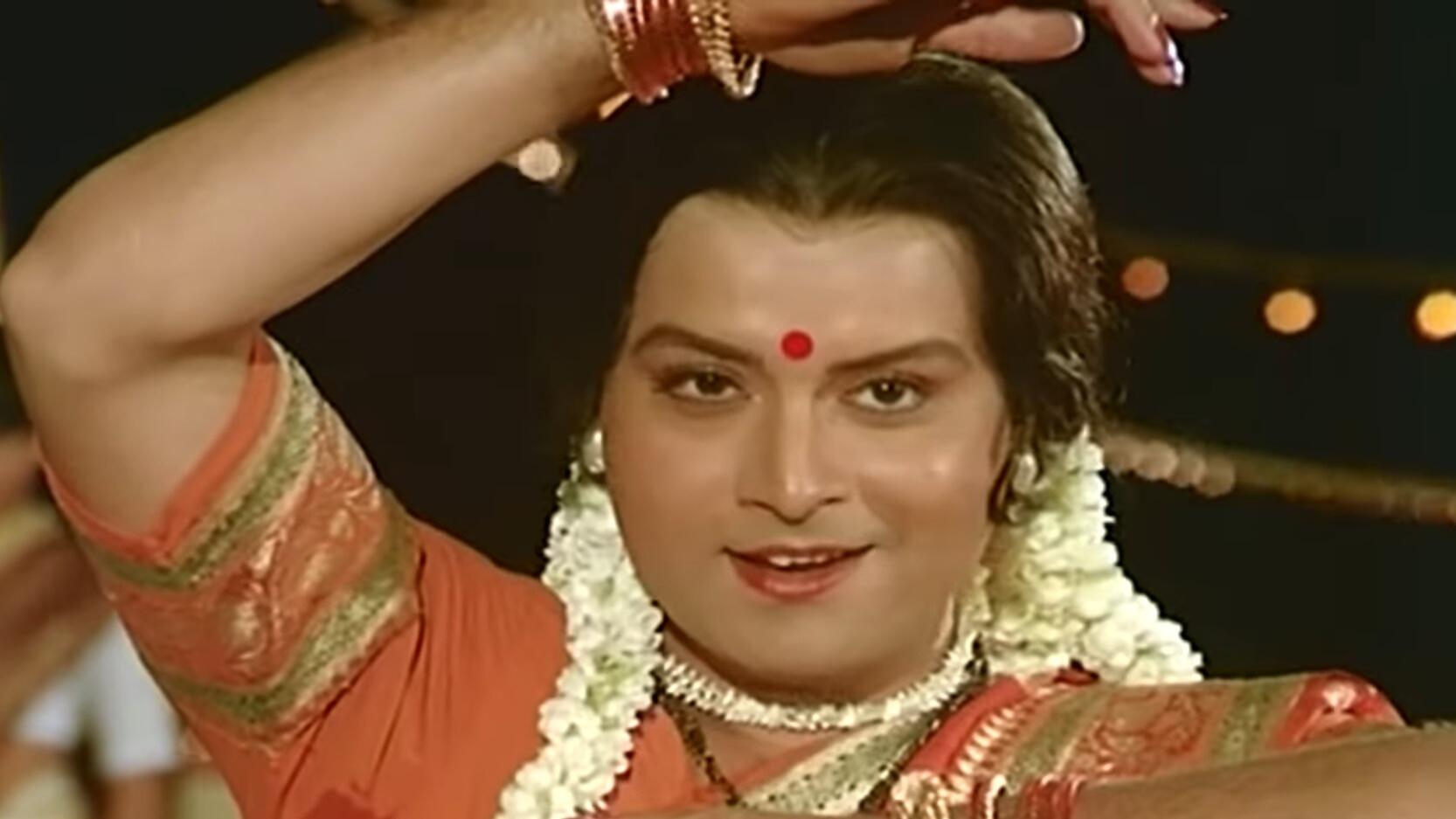 Laxmikant Berde as Parshuram (Parshya) and Parvati (Paro)
Ratri Zopayala Ushir Zala Mhanun Sakali Uthayla Late Zala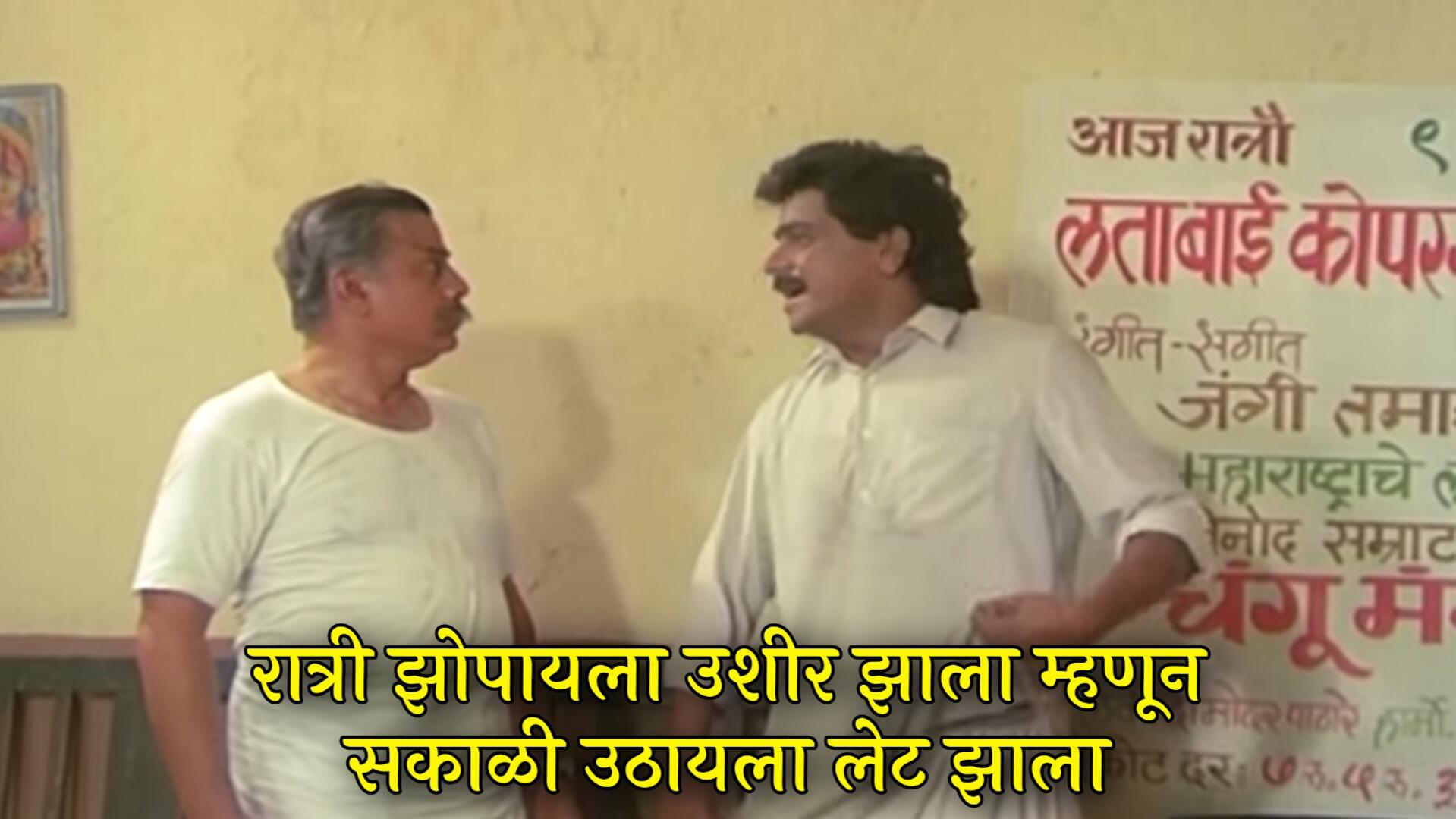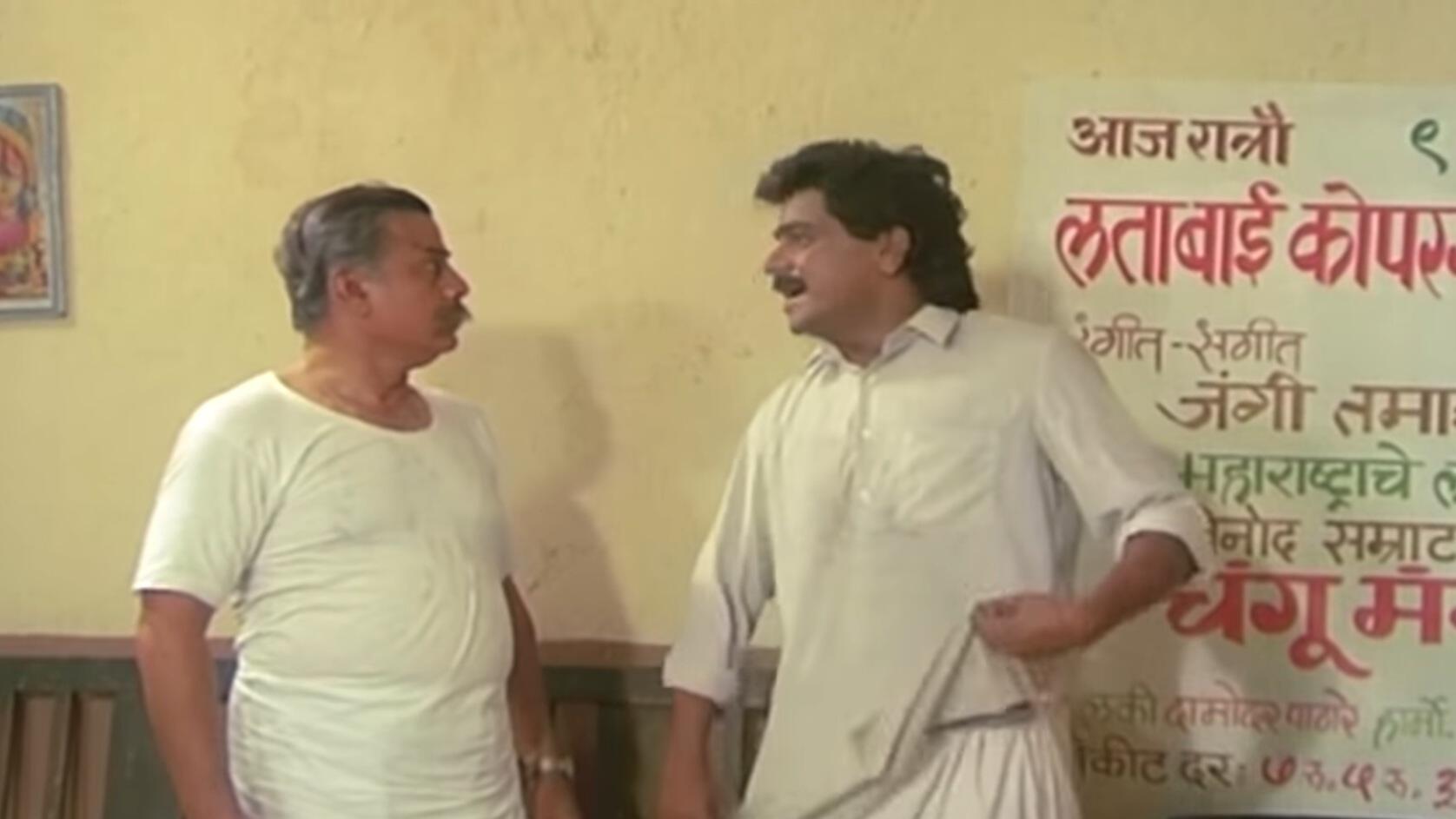 Ata Me Punyala Janar Ahe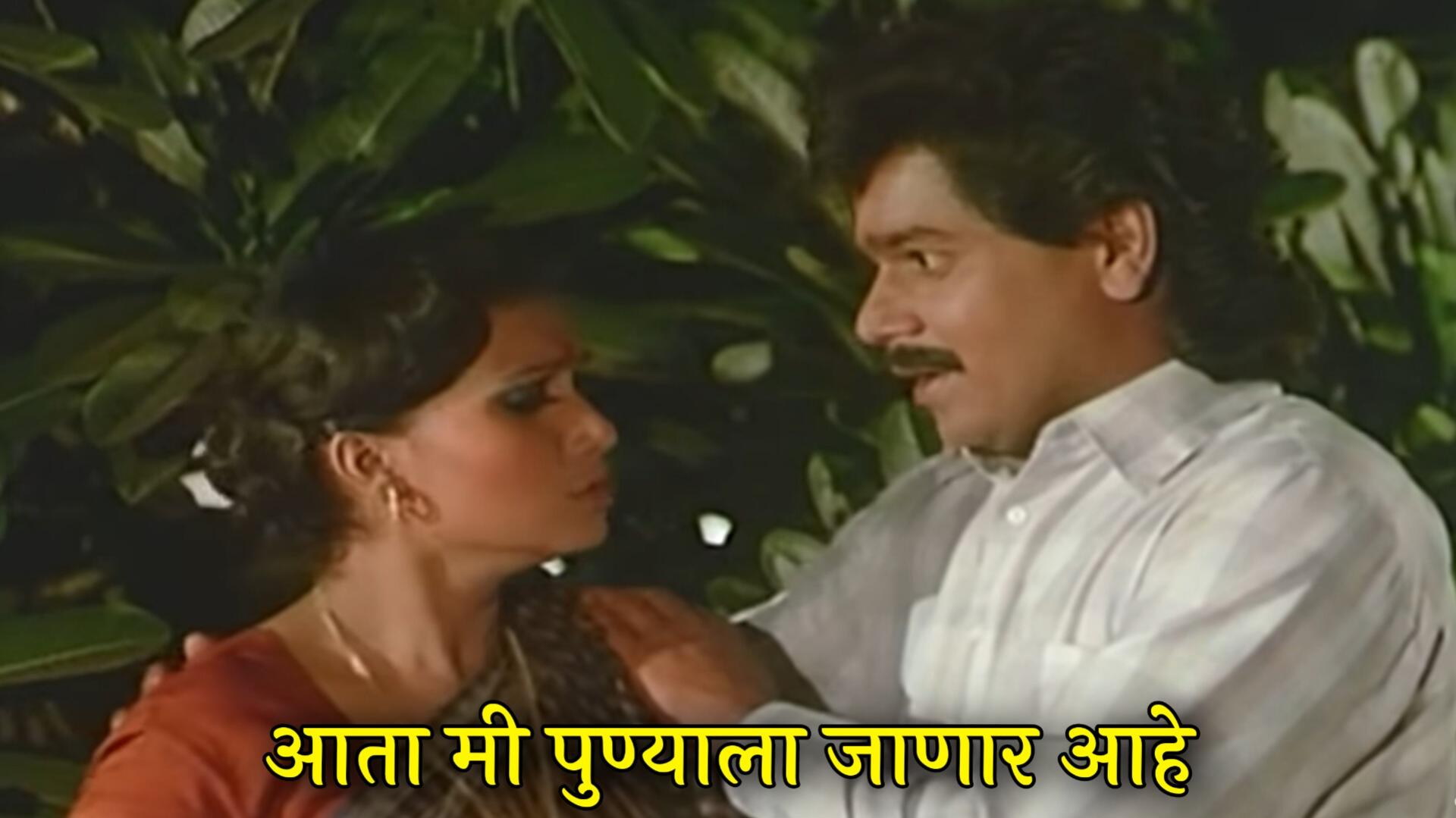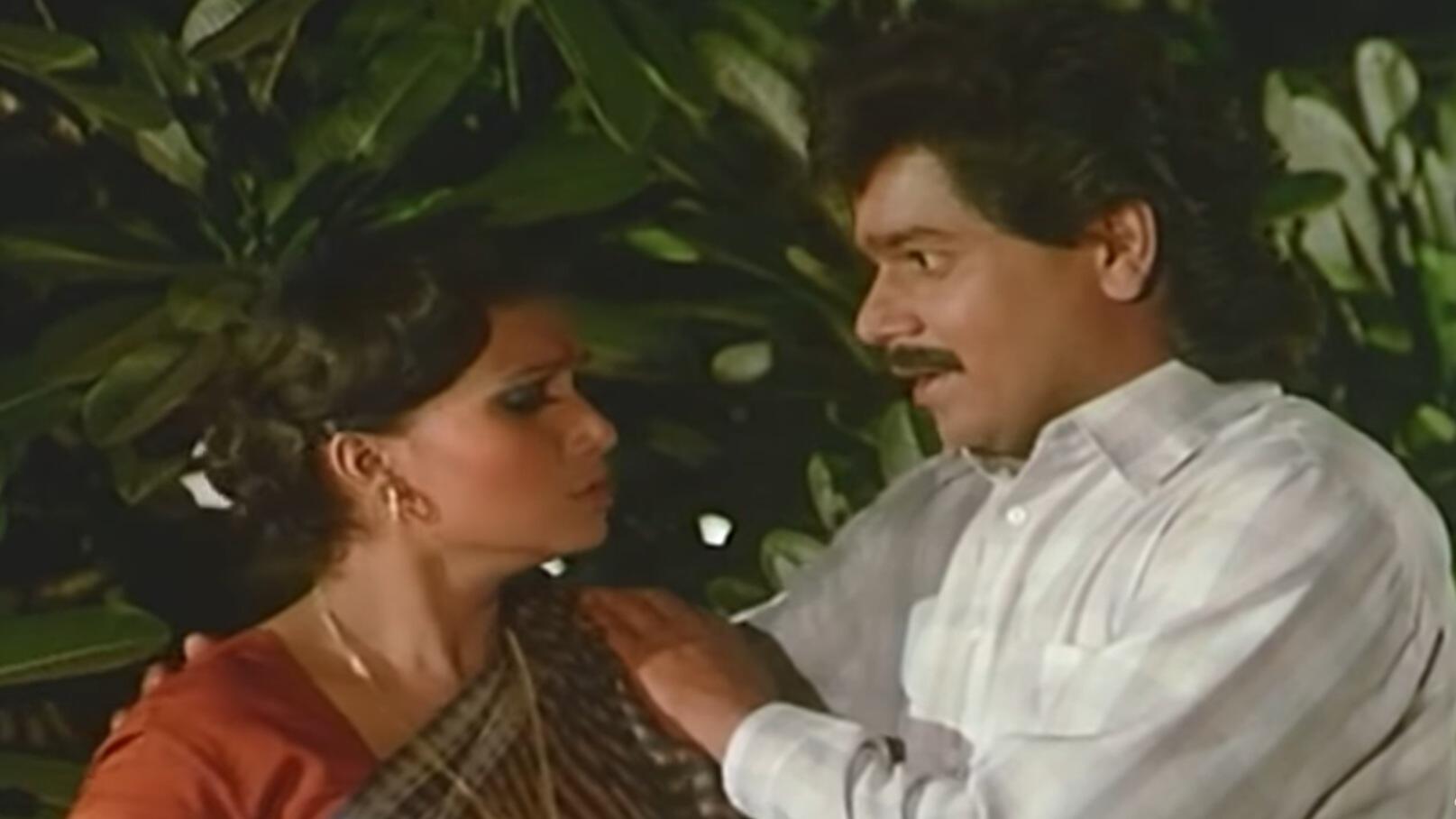 Swapna Pahaycha Sodun Dilay Me Ata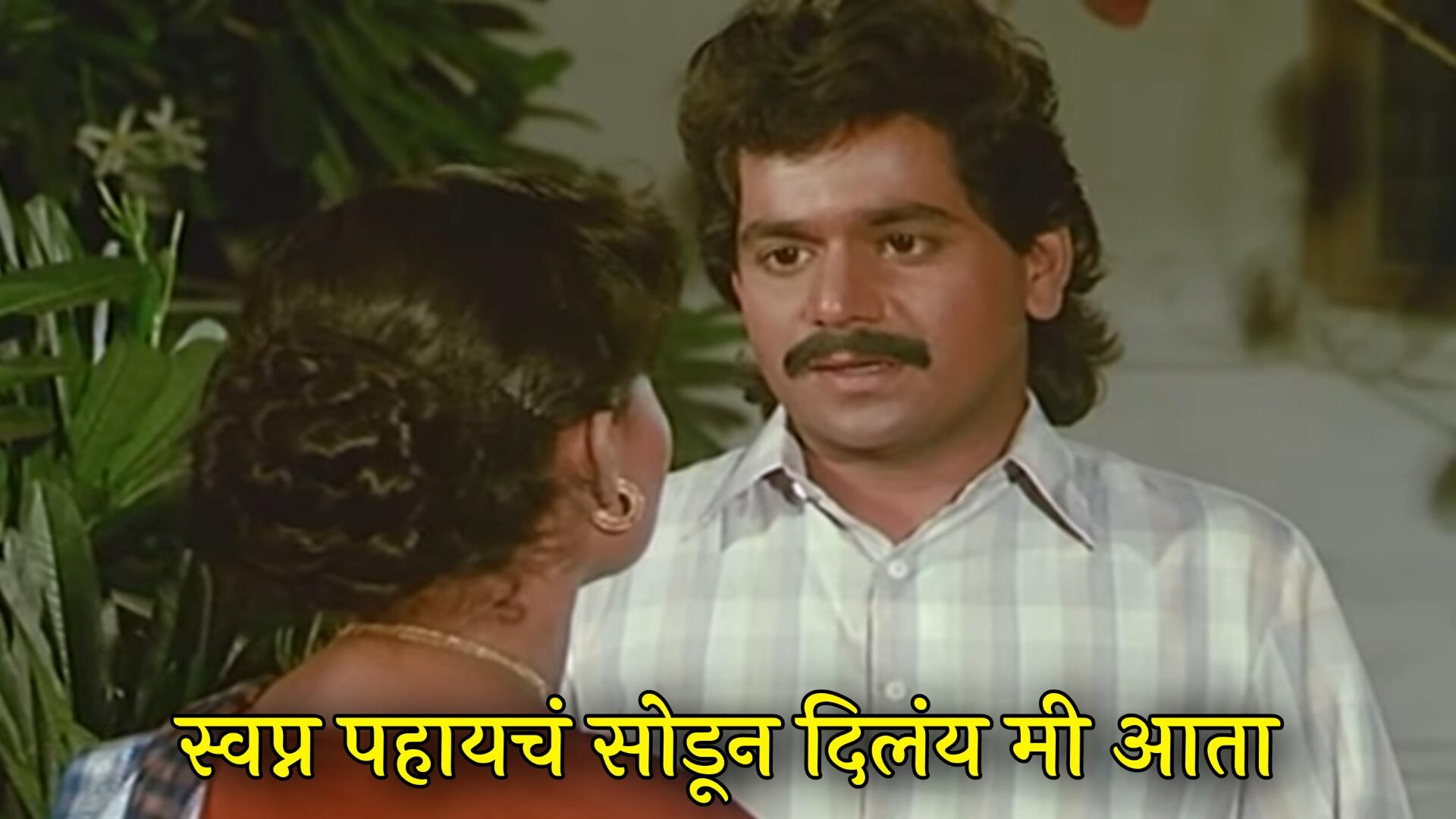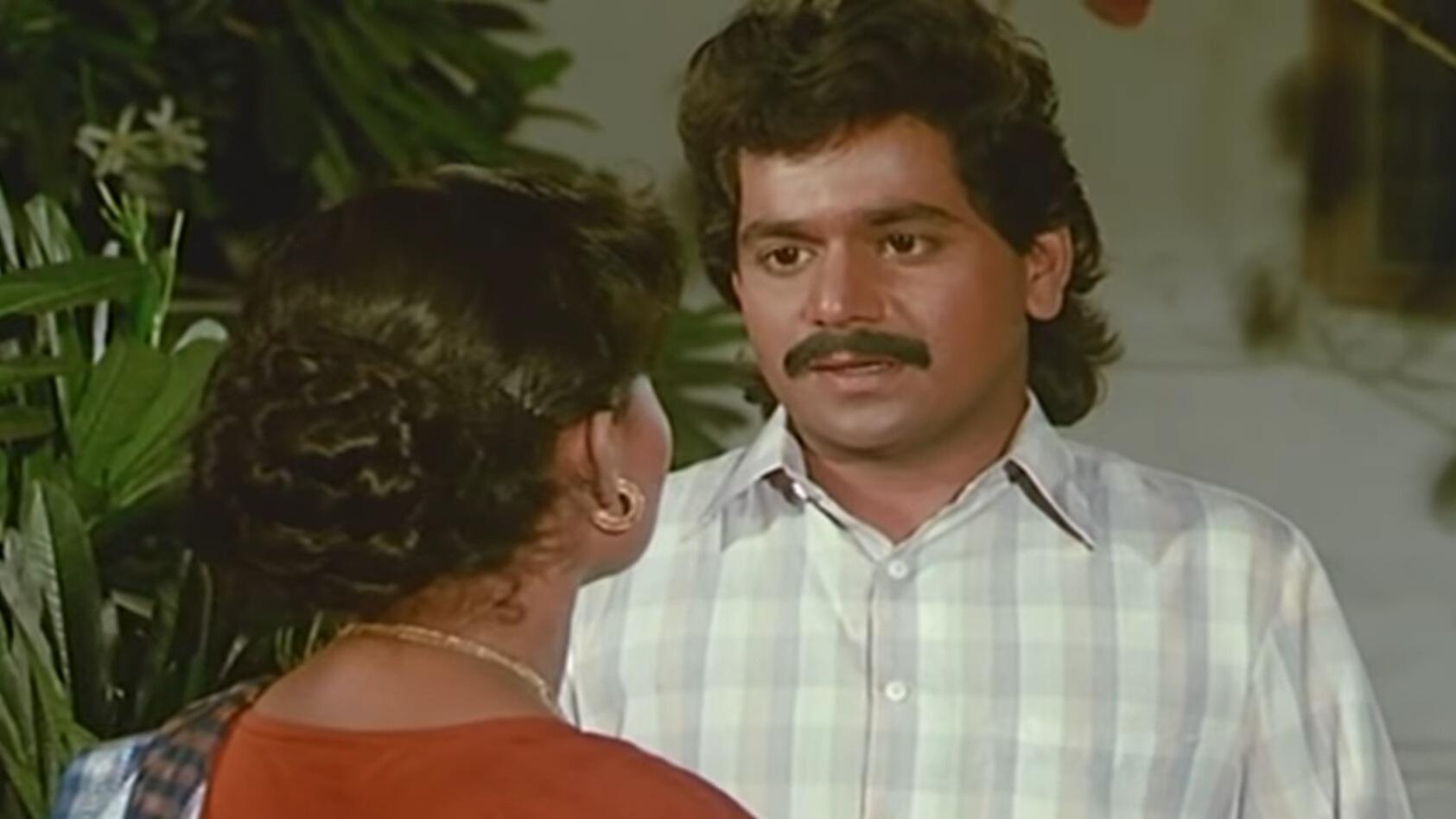 Evdhya Shendya Lavlya Tyat Ajun Eka Shendichi Bhar
 
20 Rupaye De Na Jara
 
Dhananjay Mane Ithech Rahtat Ka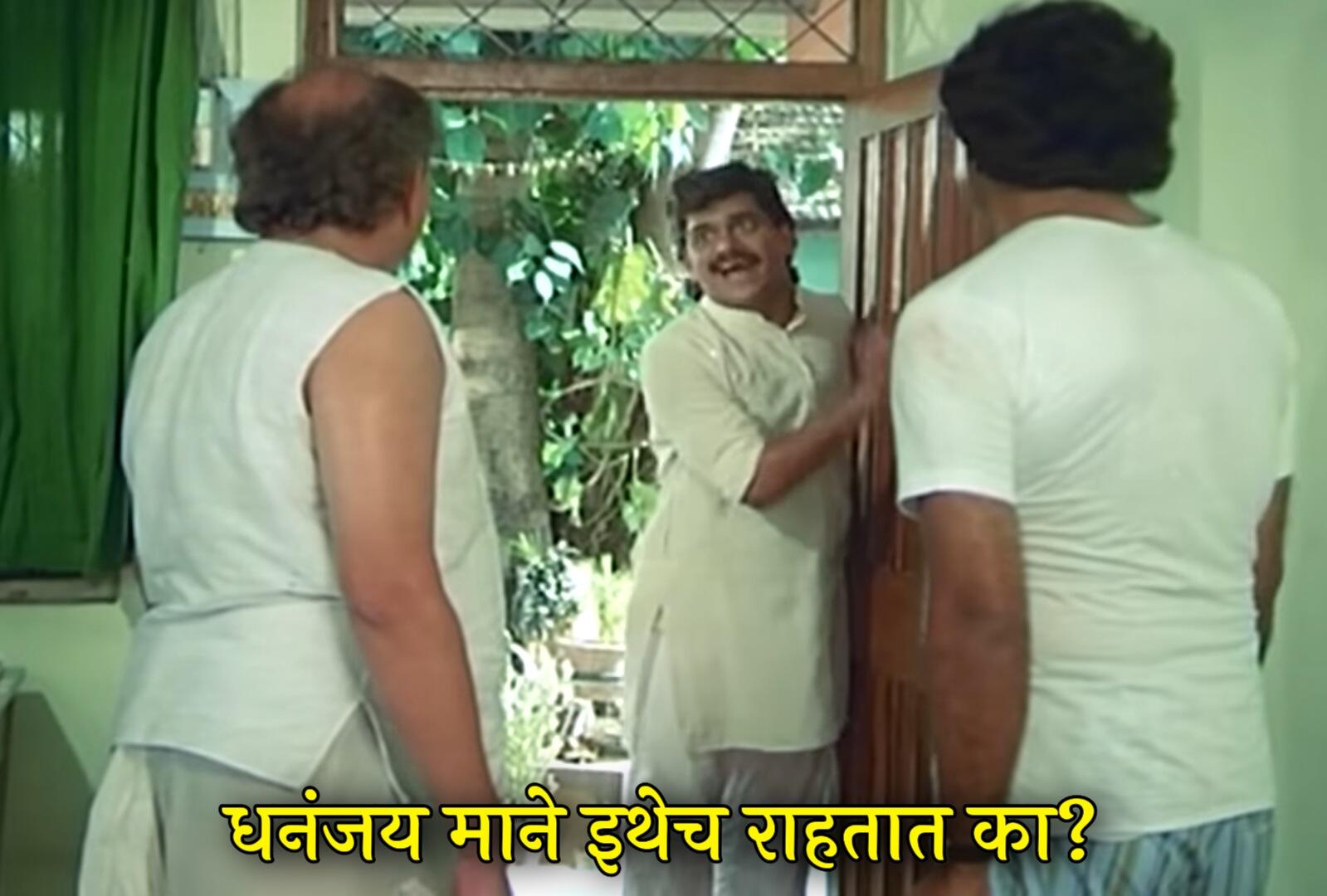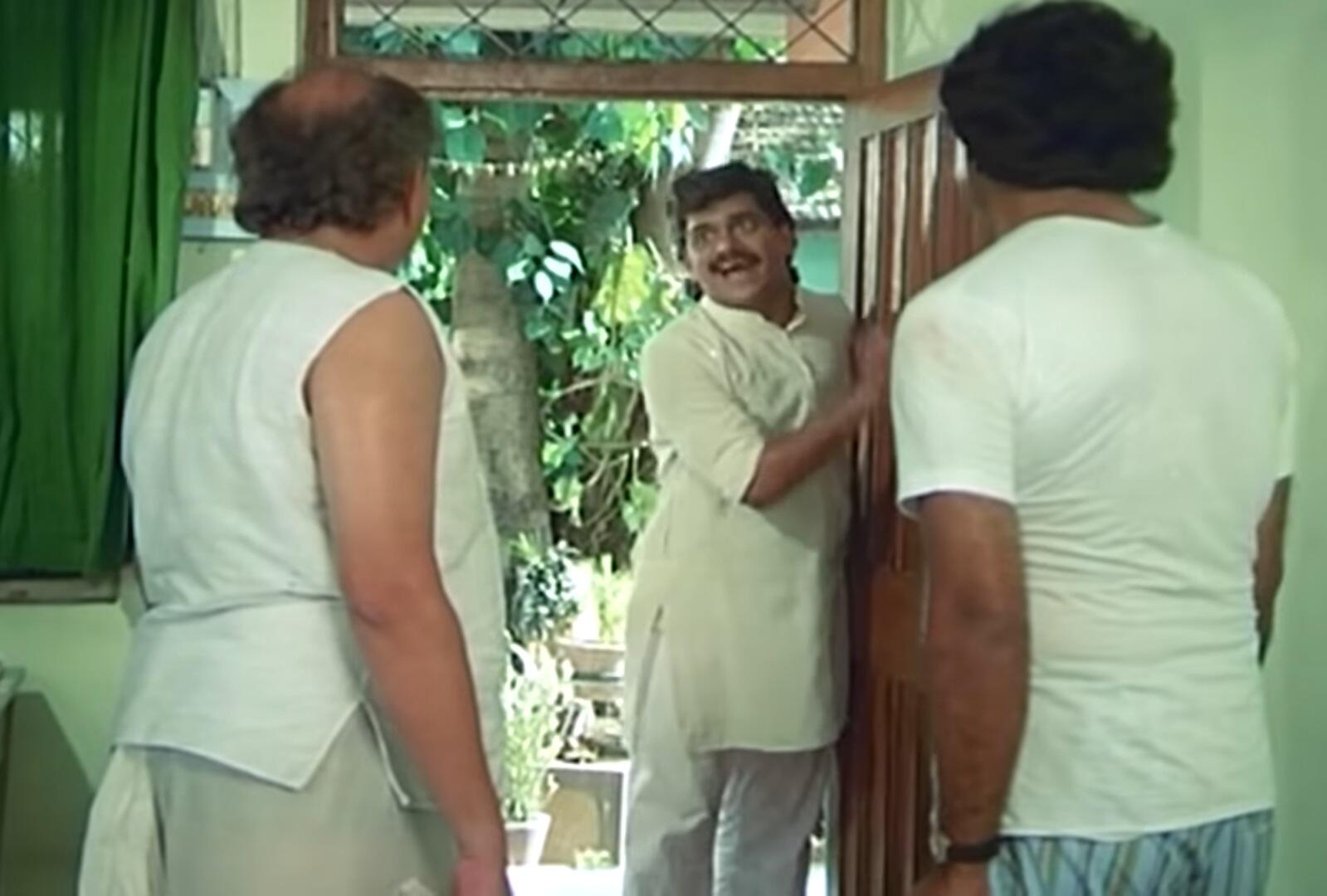 Me Tata Karayala Aloy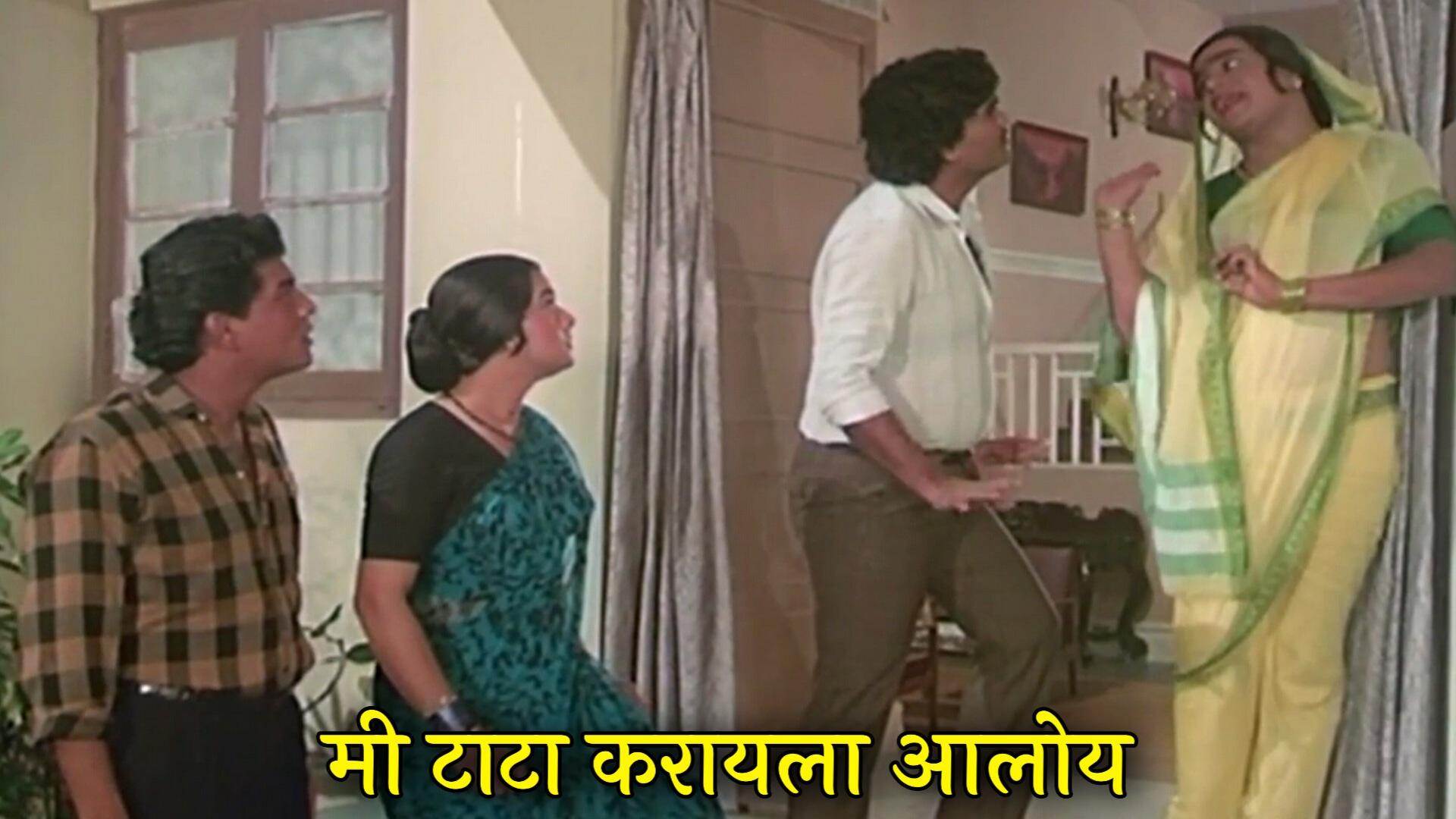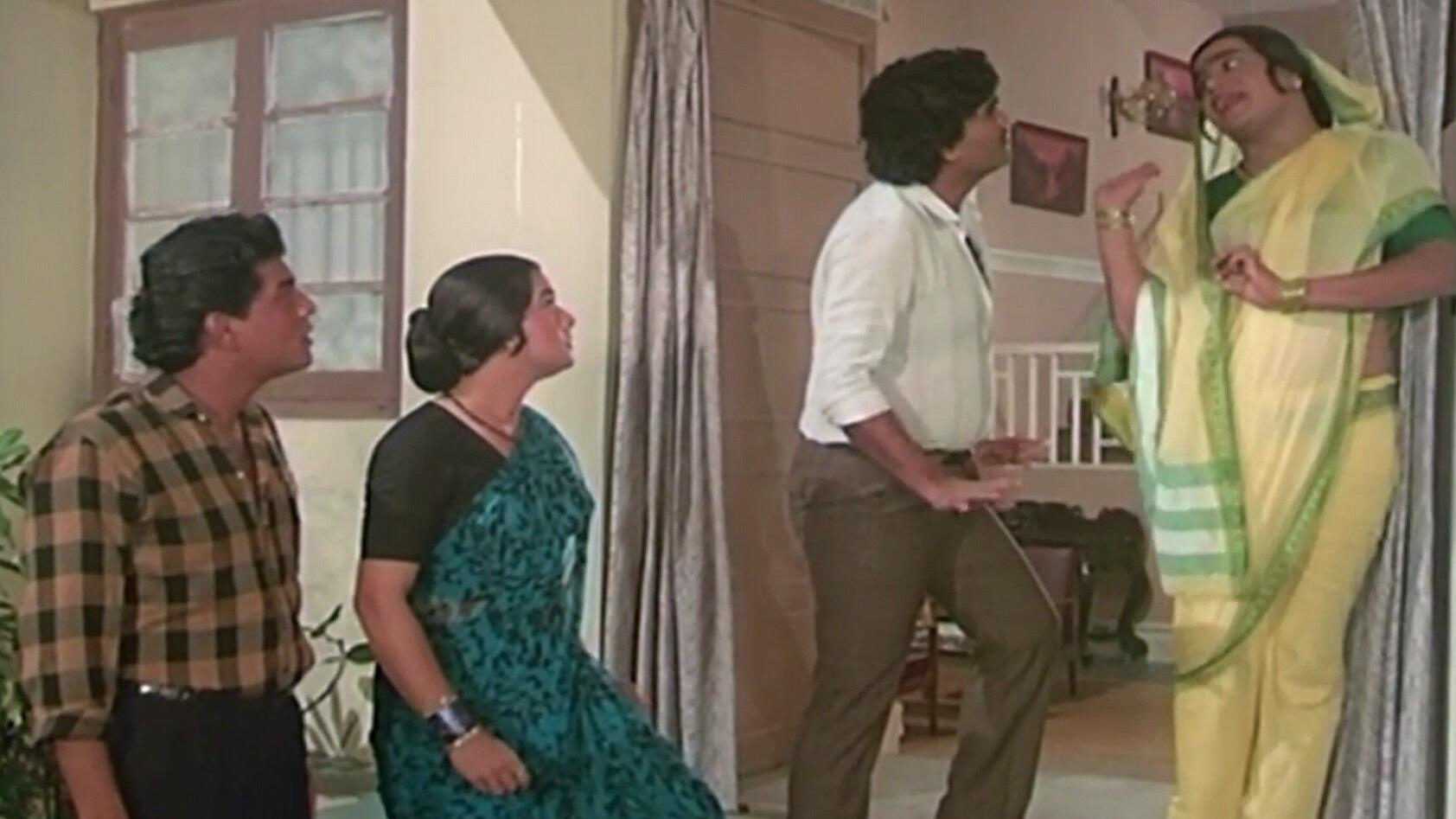 Are Sarkha Sarkha Tyach Zadavar Kay
 
Mala Hya Gharat Rahaycha Nahi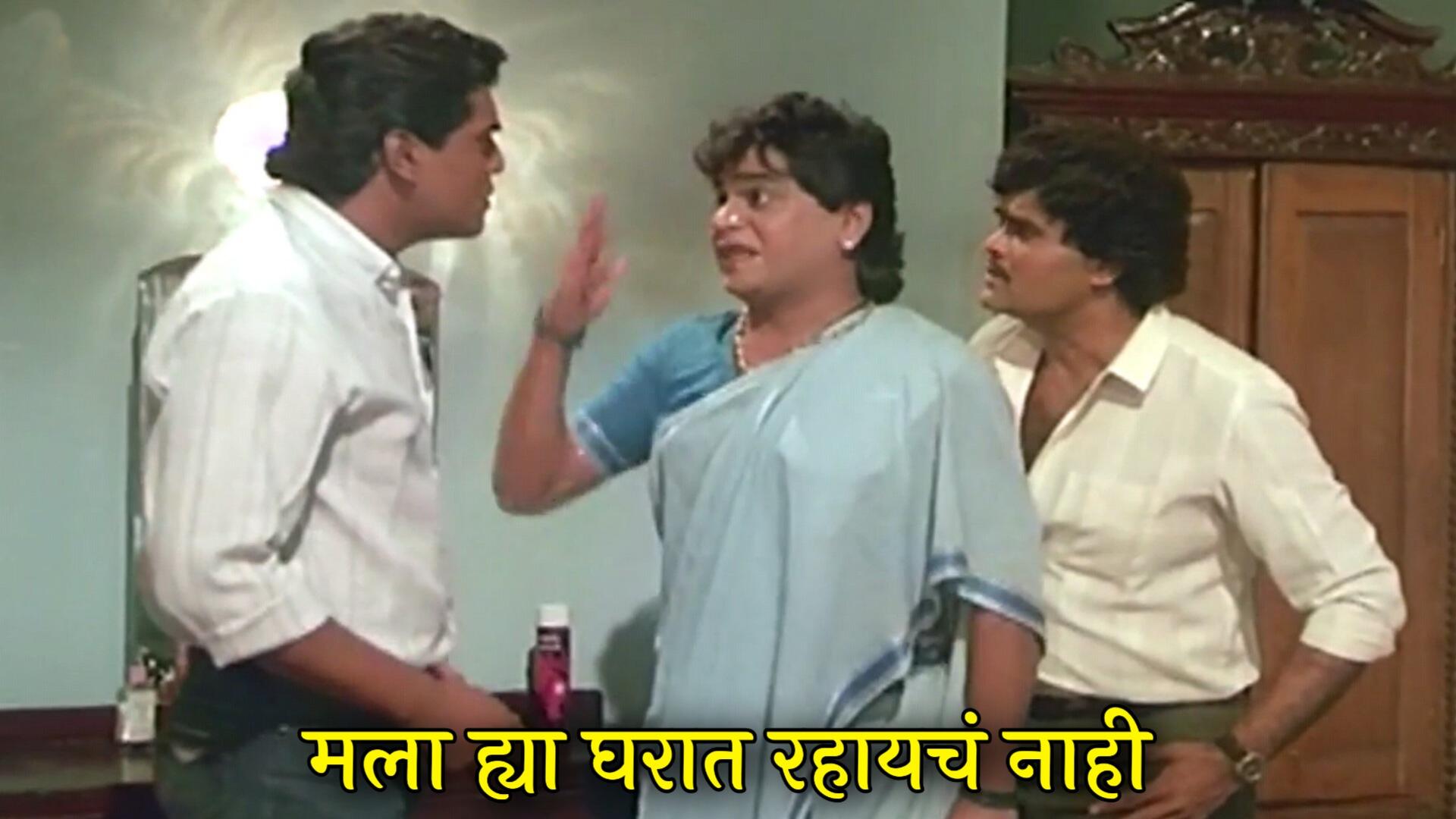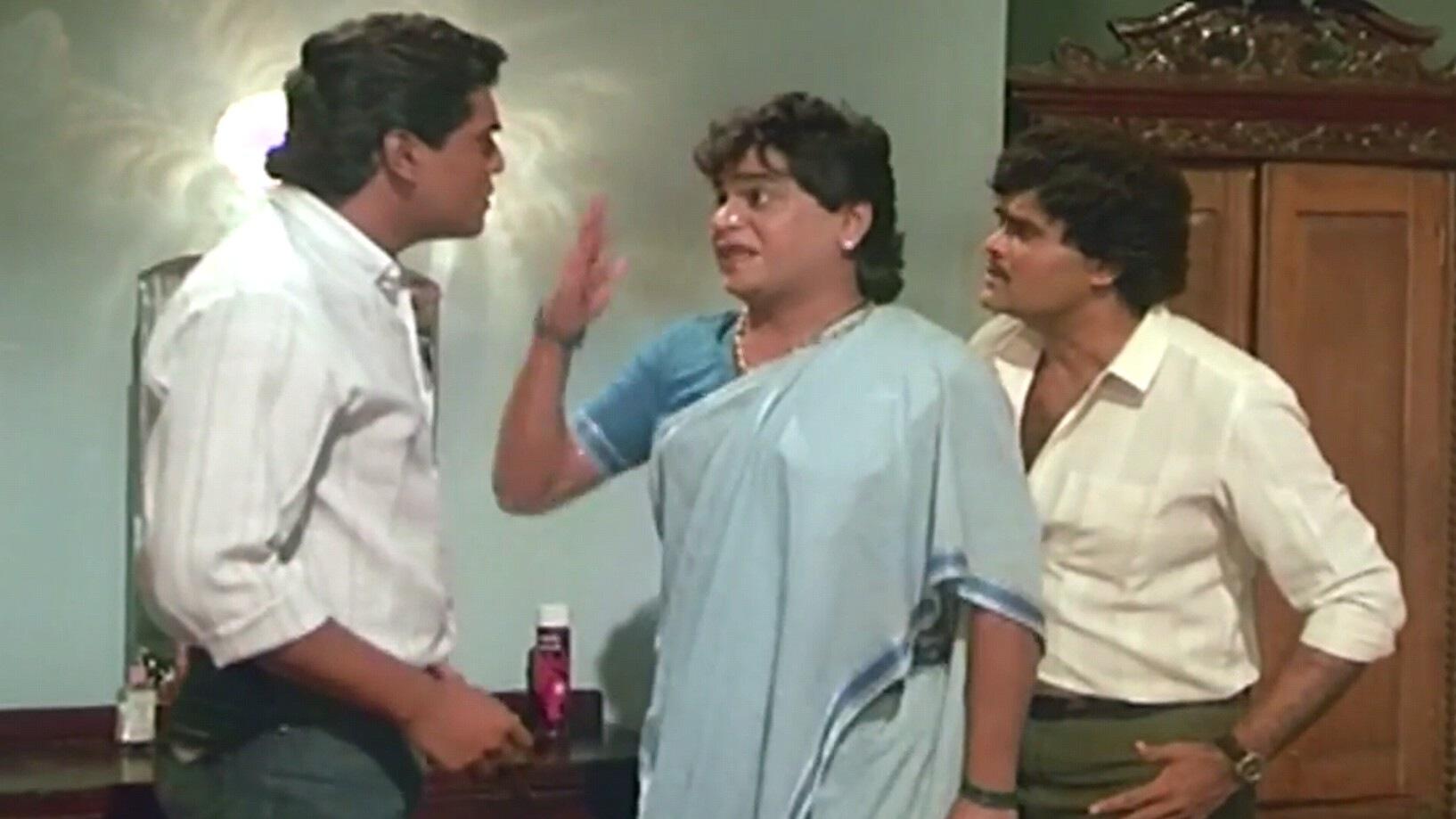 Pahilich Vel Aahe Na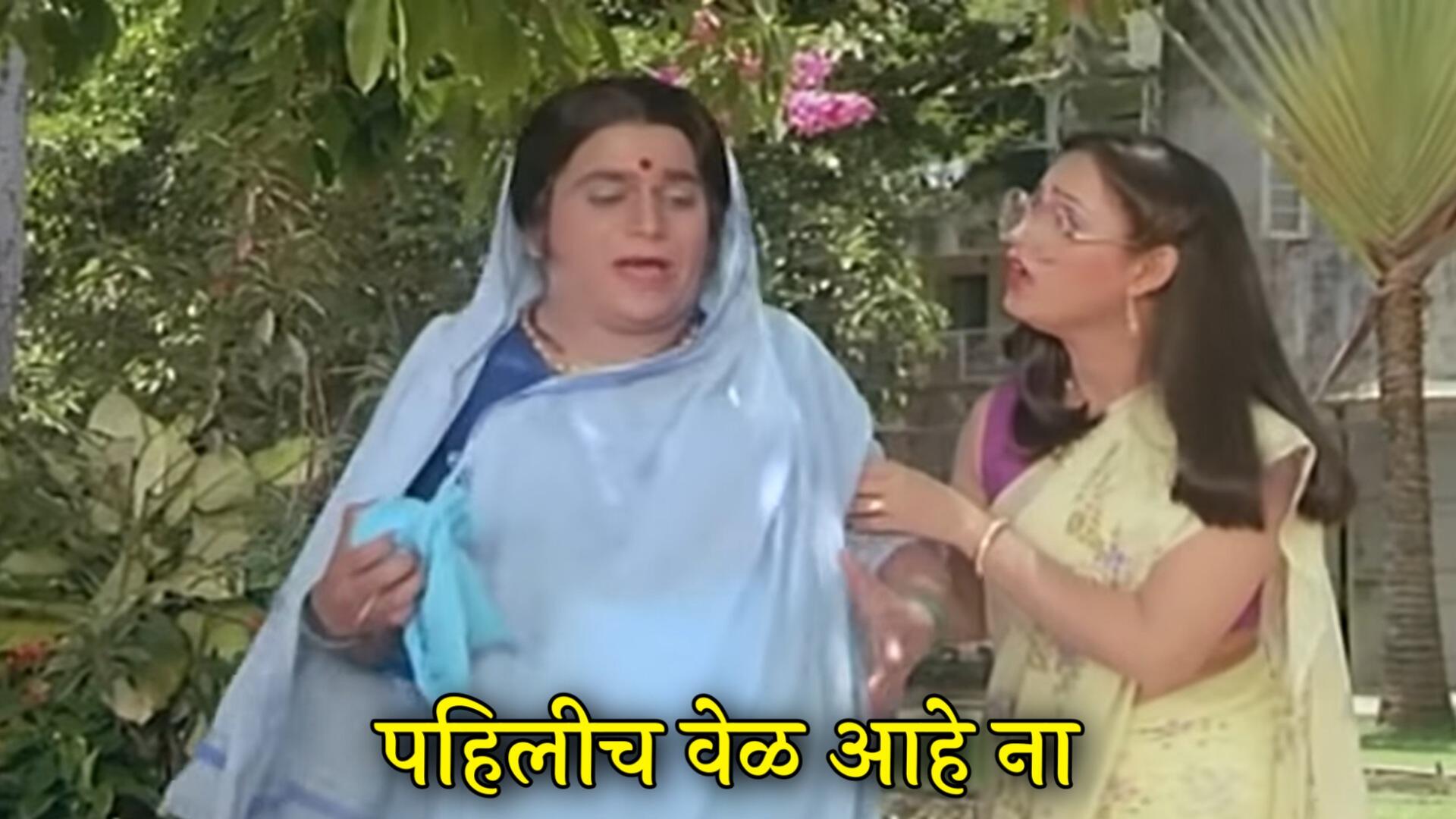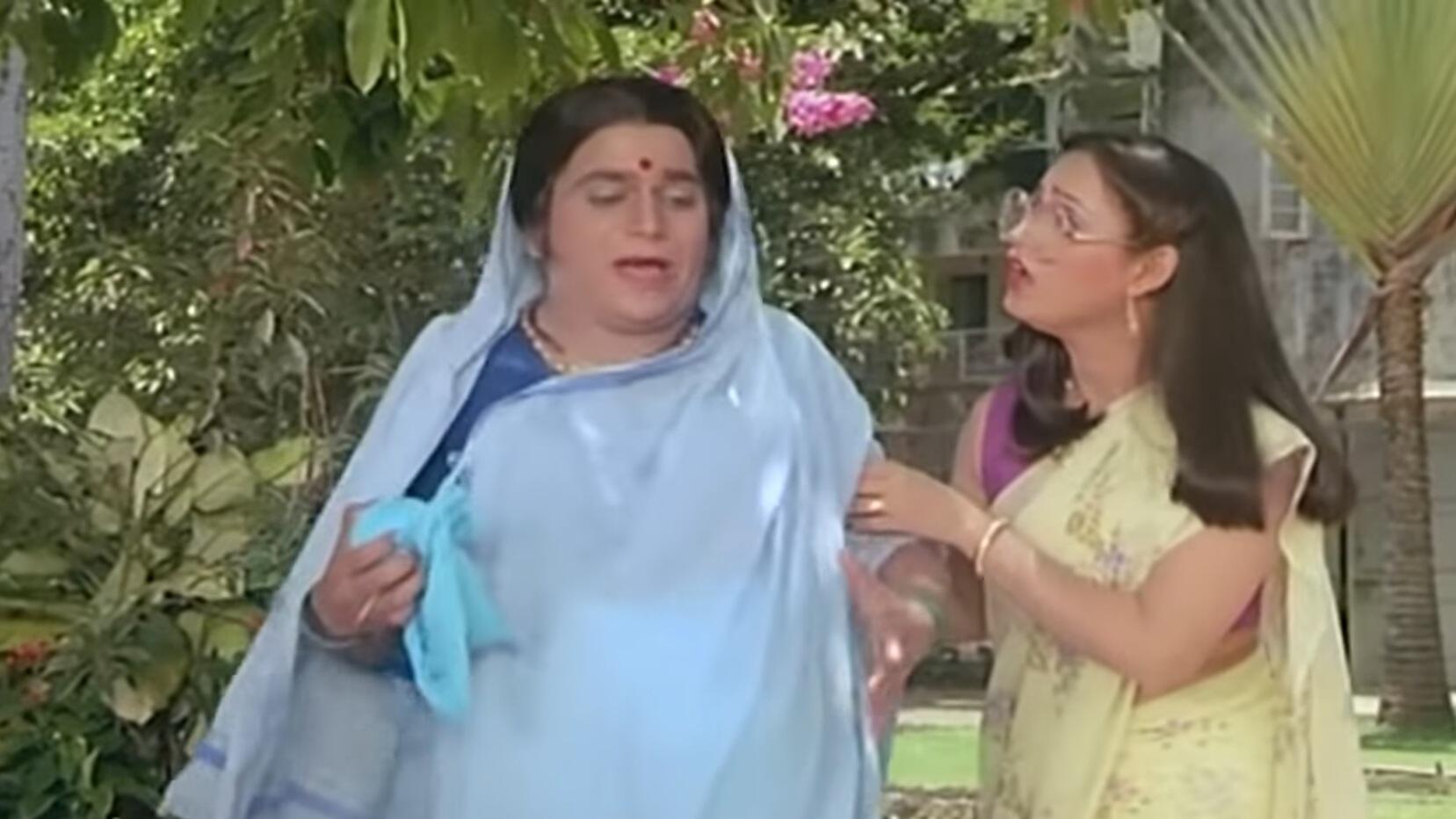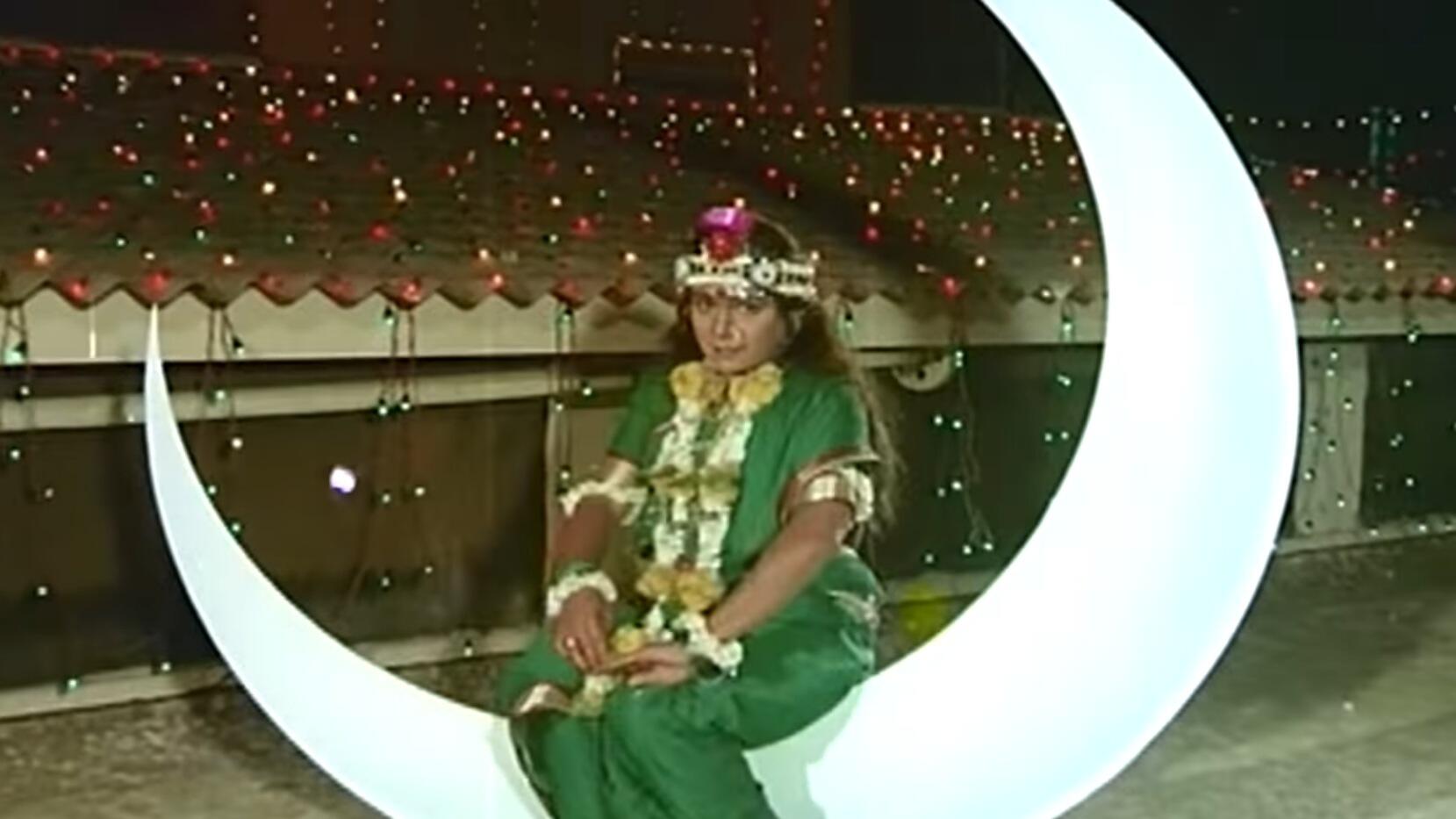 Chhaburao Watching Parshya And Kamala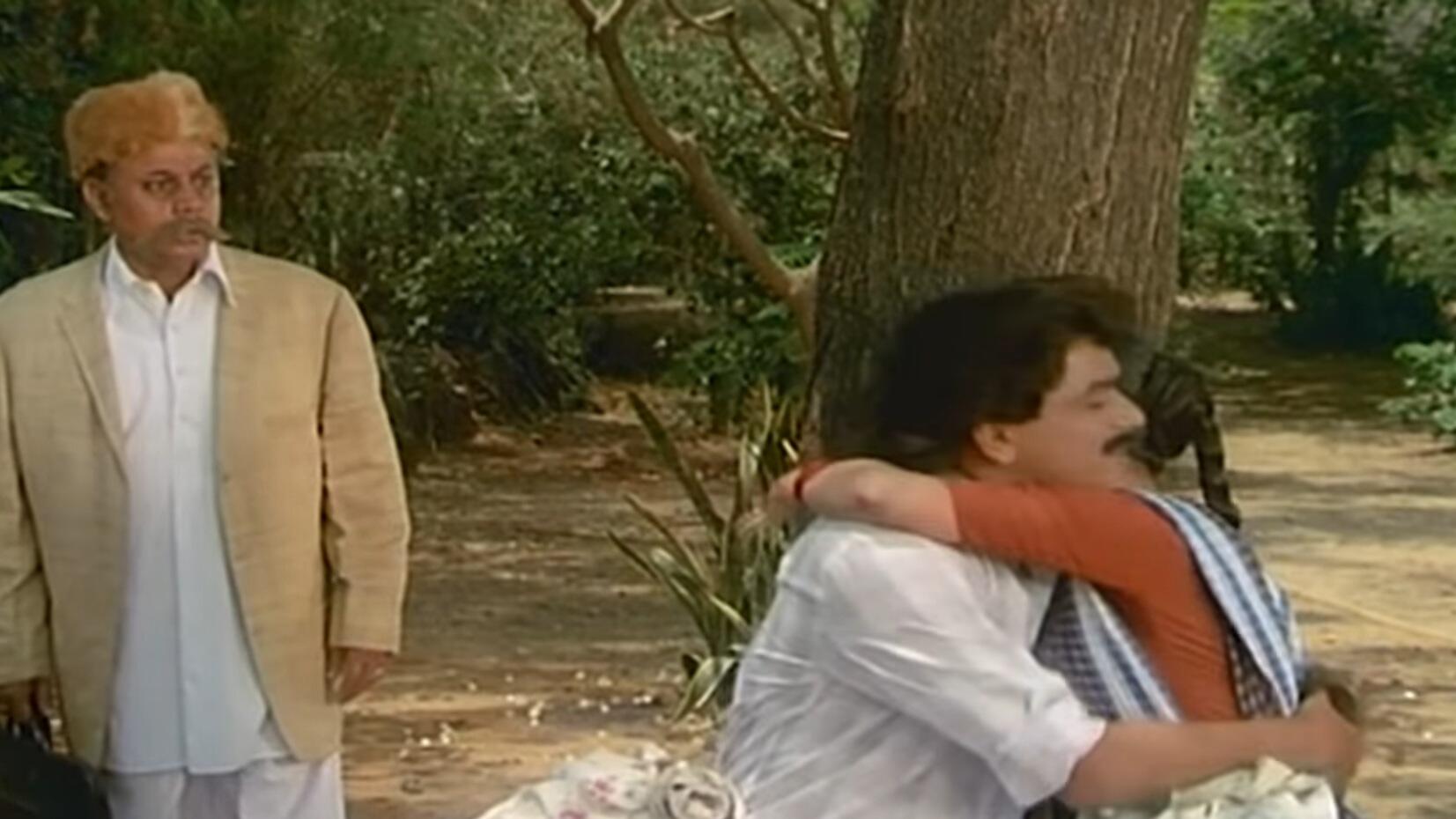 Sudhir Joshi as Vishwas Sarpotdar
Tumchya Sarkhya Bhamtyanna Me Barobar Olakhto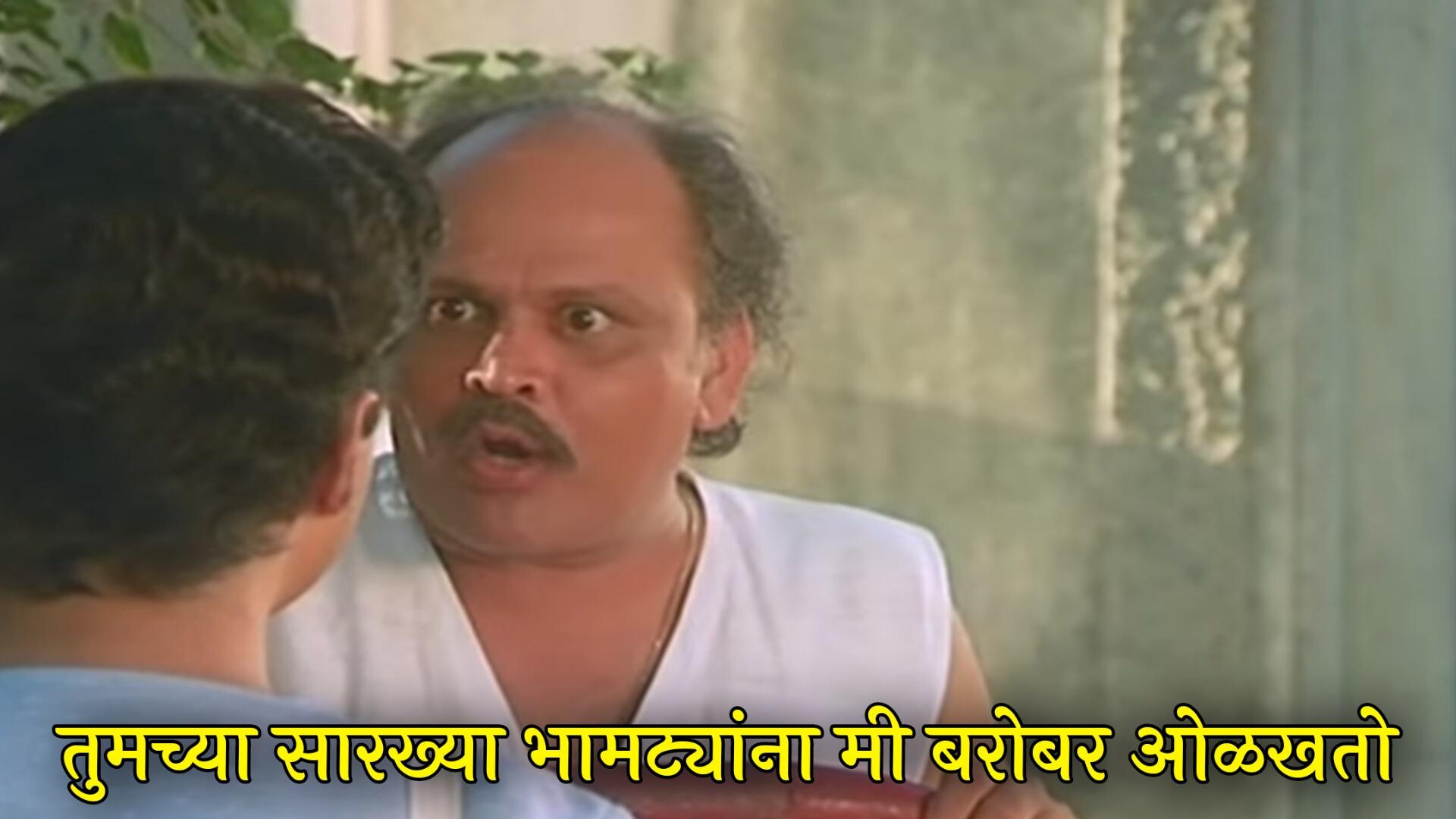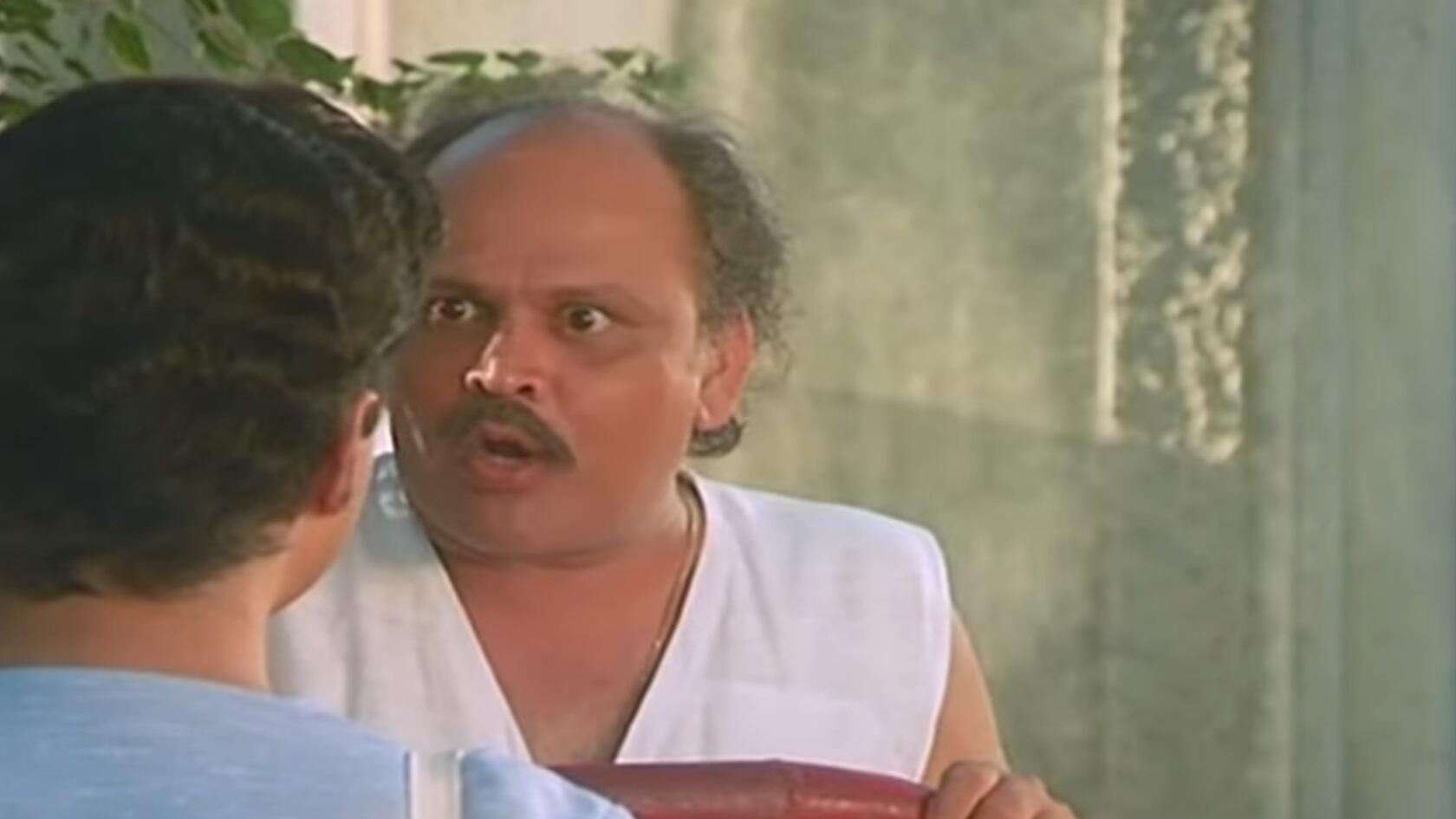 Tumhi Itke Haramkhor Asal Vatla Navta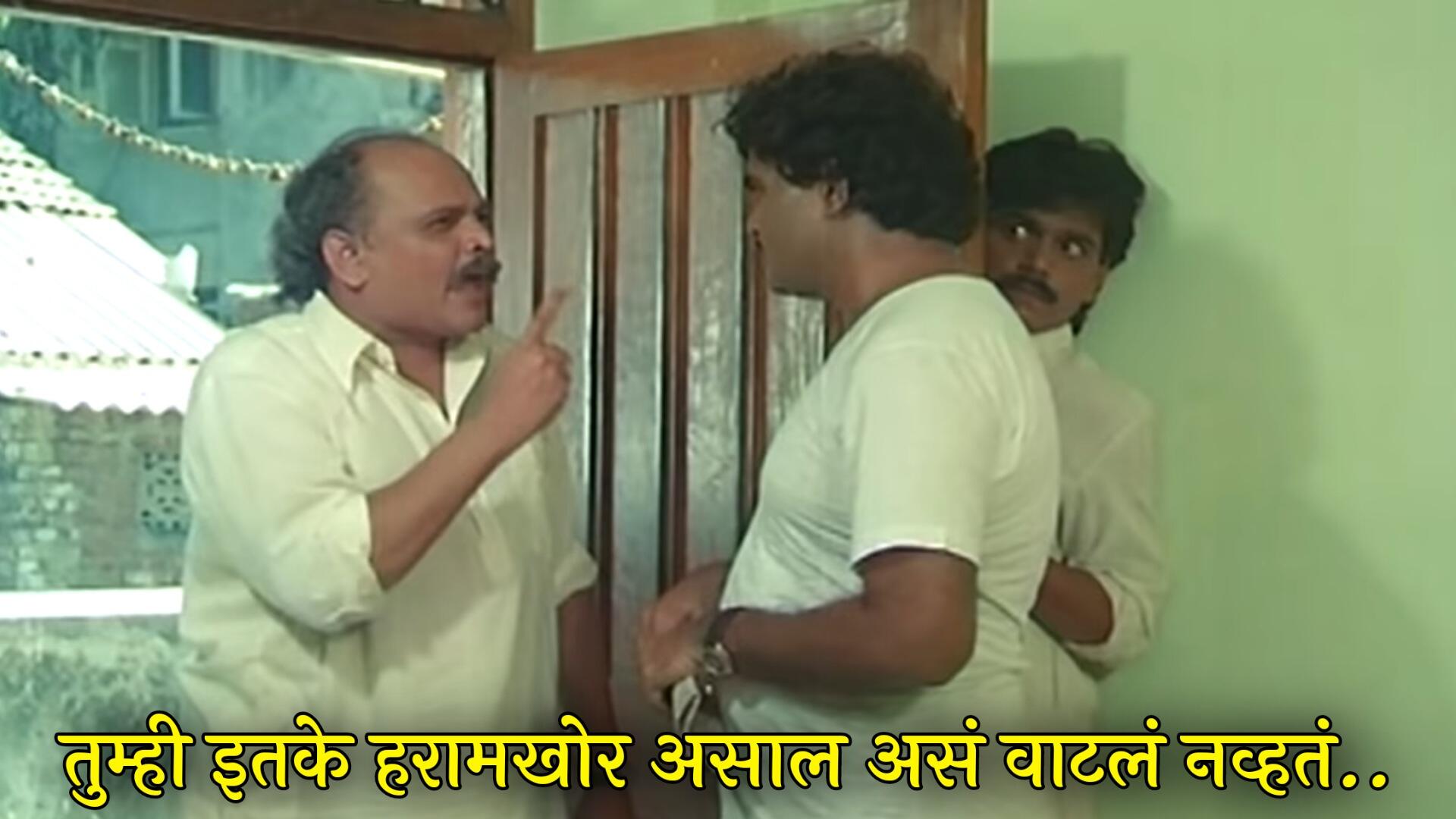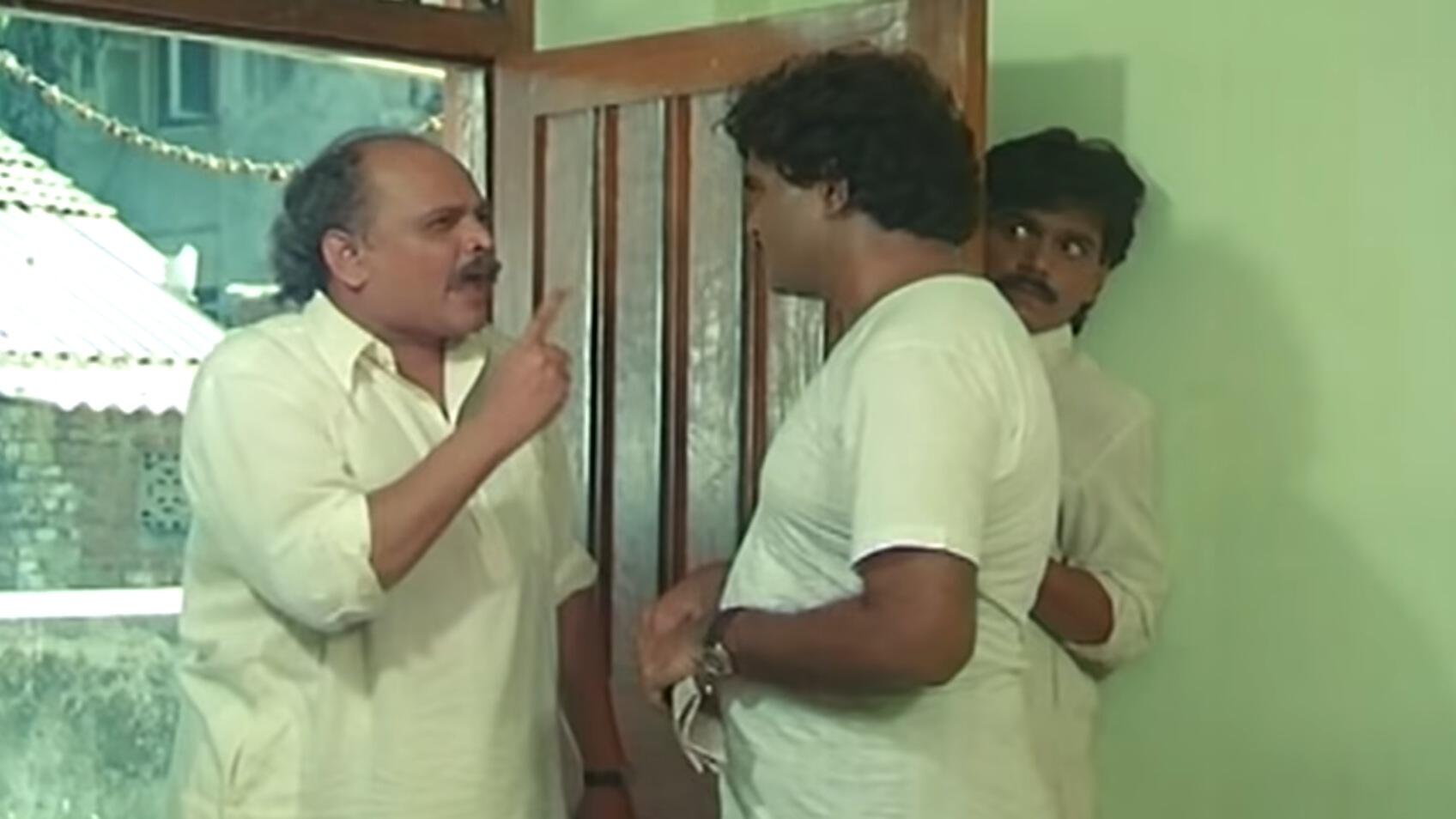 Anandi Anand Gade Jikde Tikde Chohikade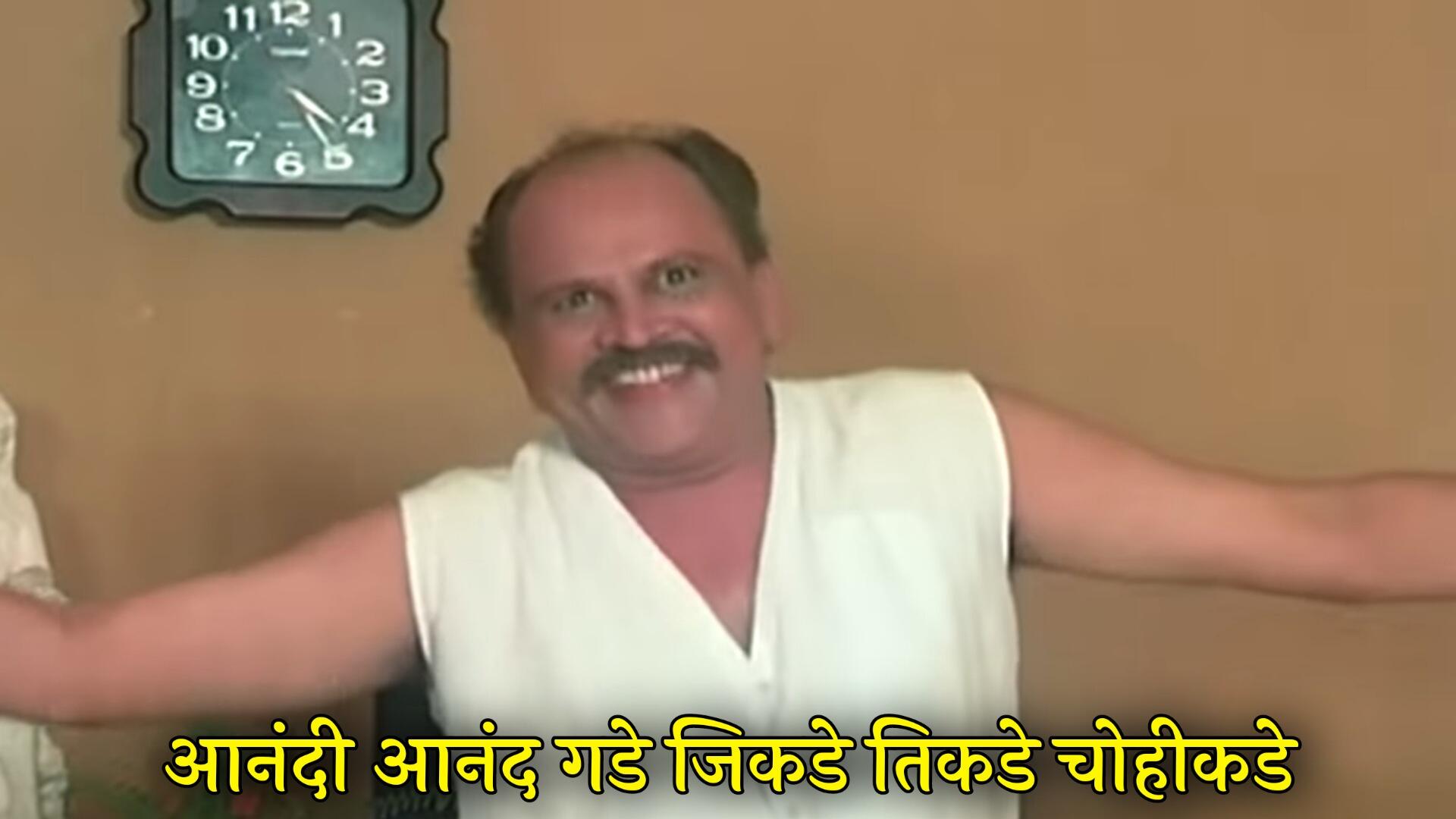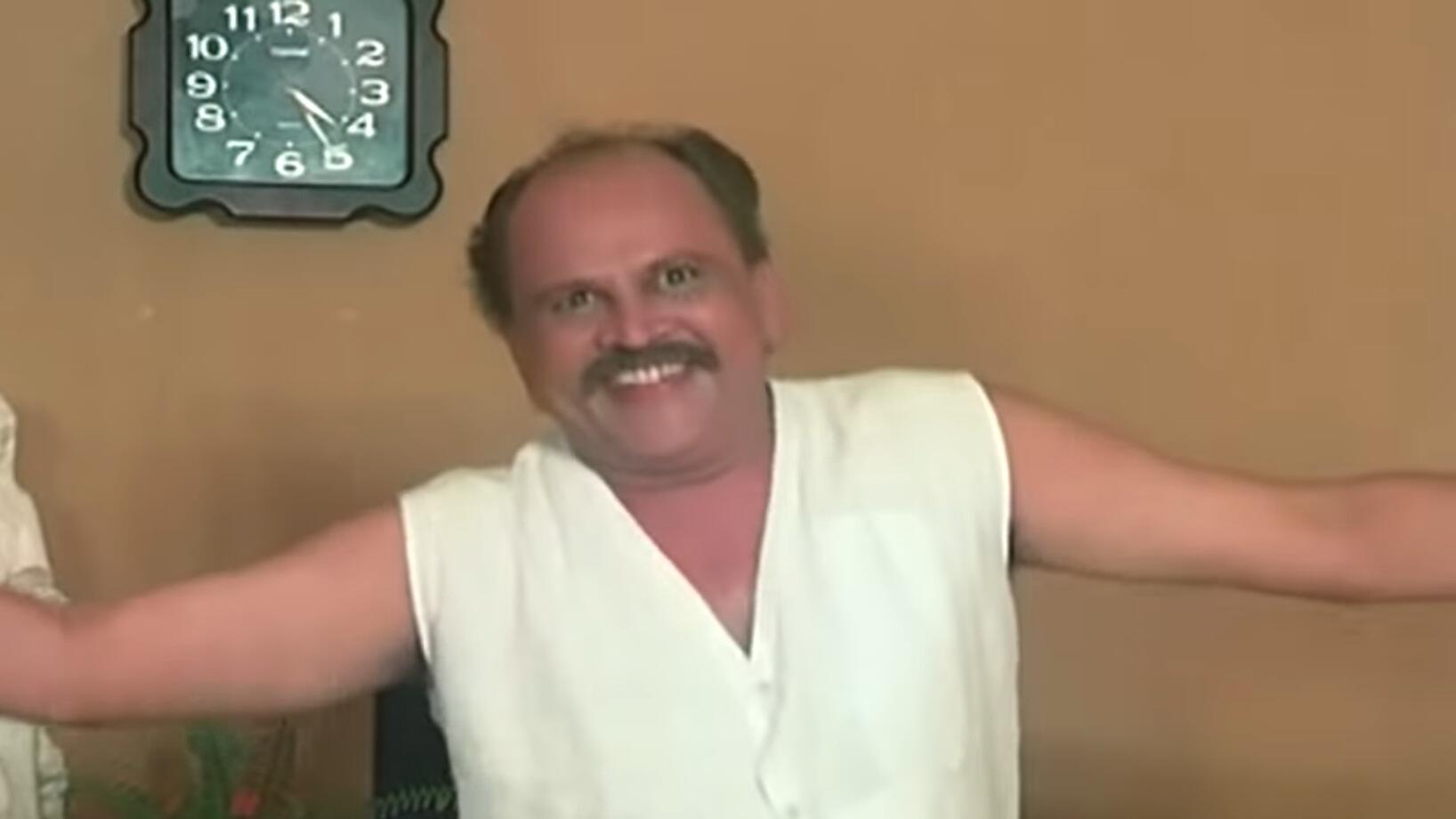 Ha Halkatpana Ahe Mane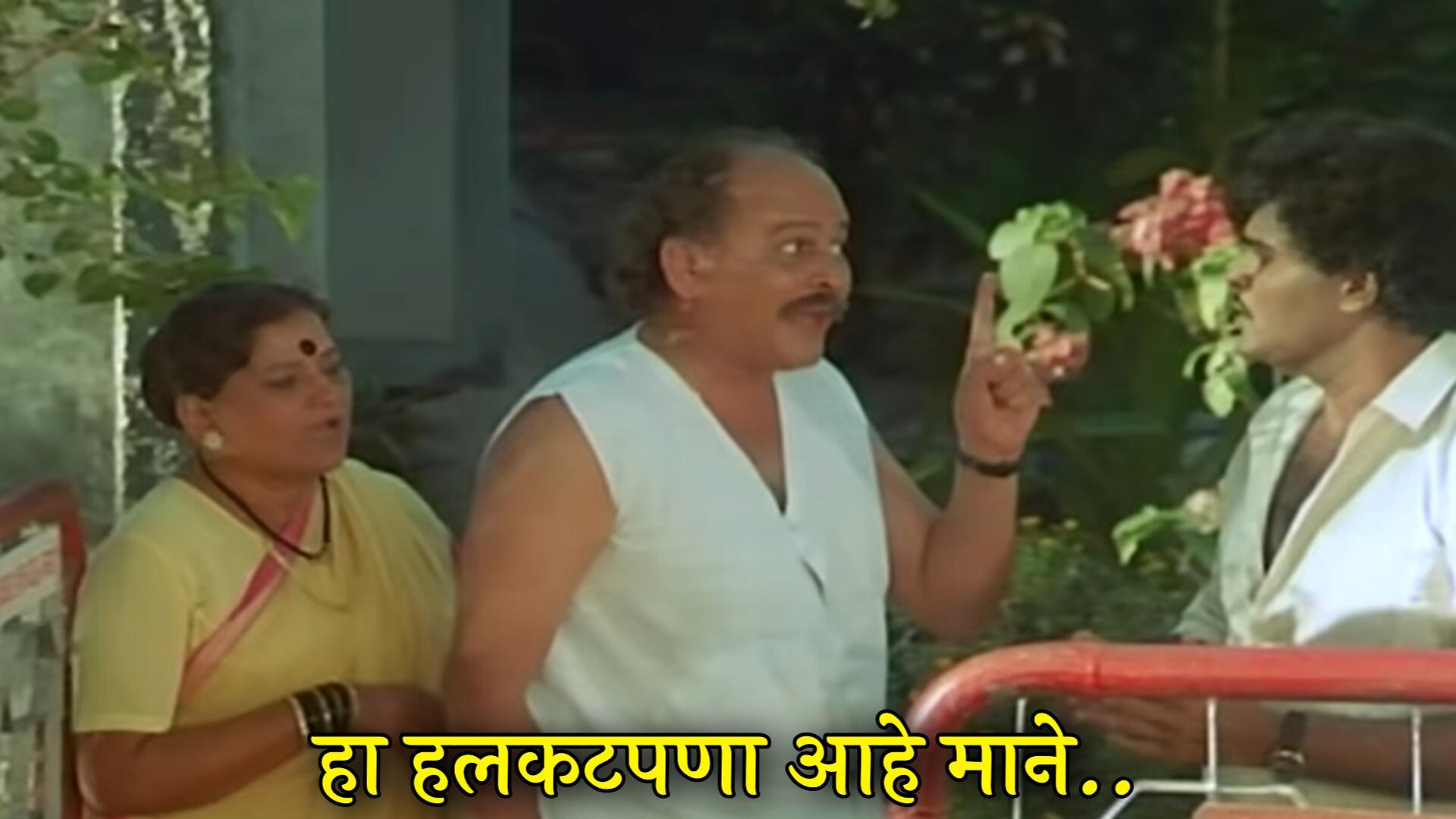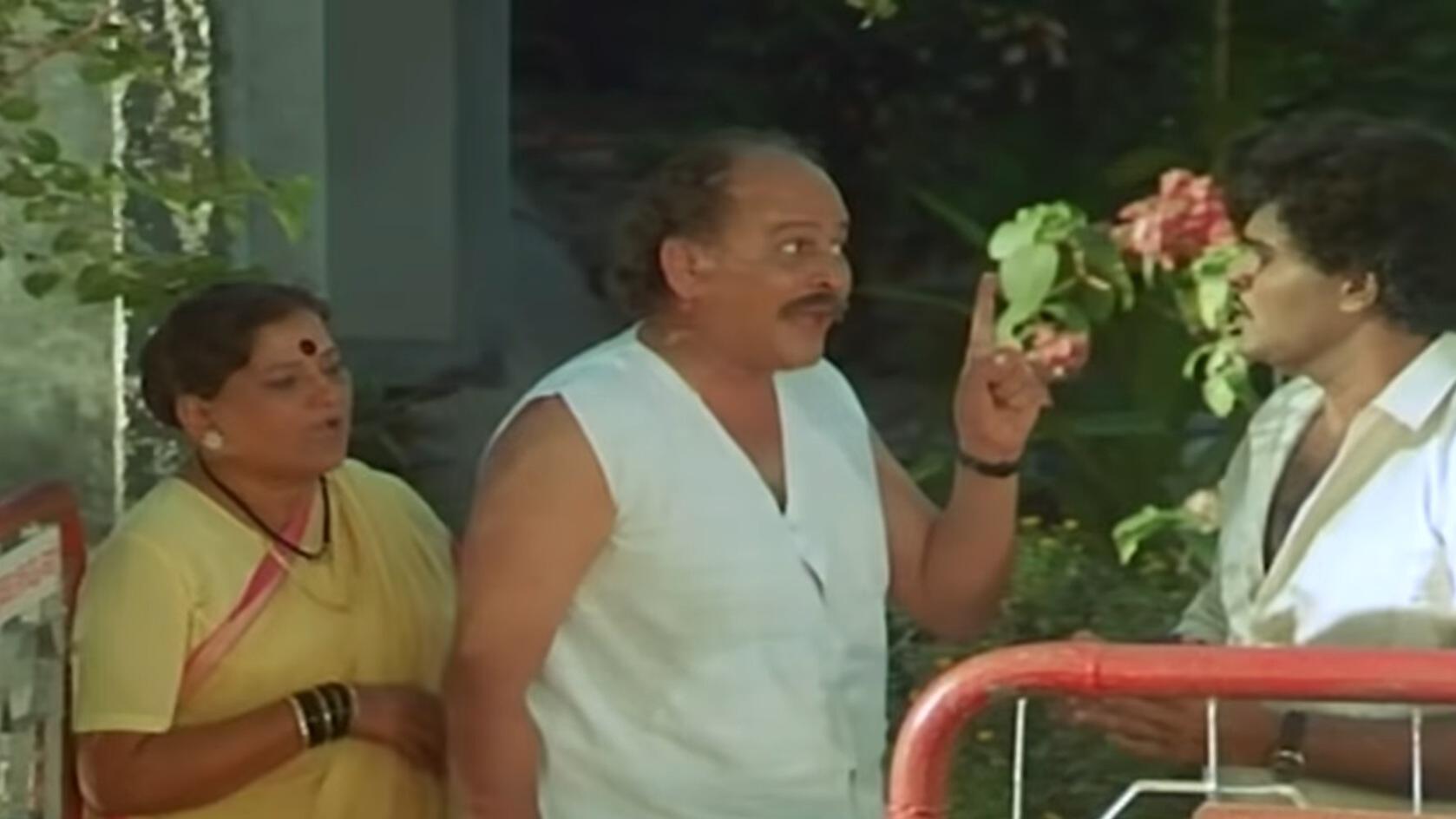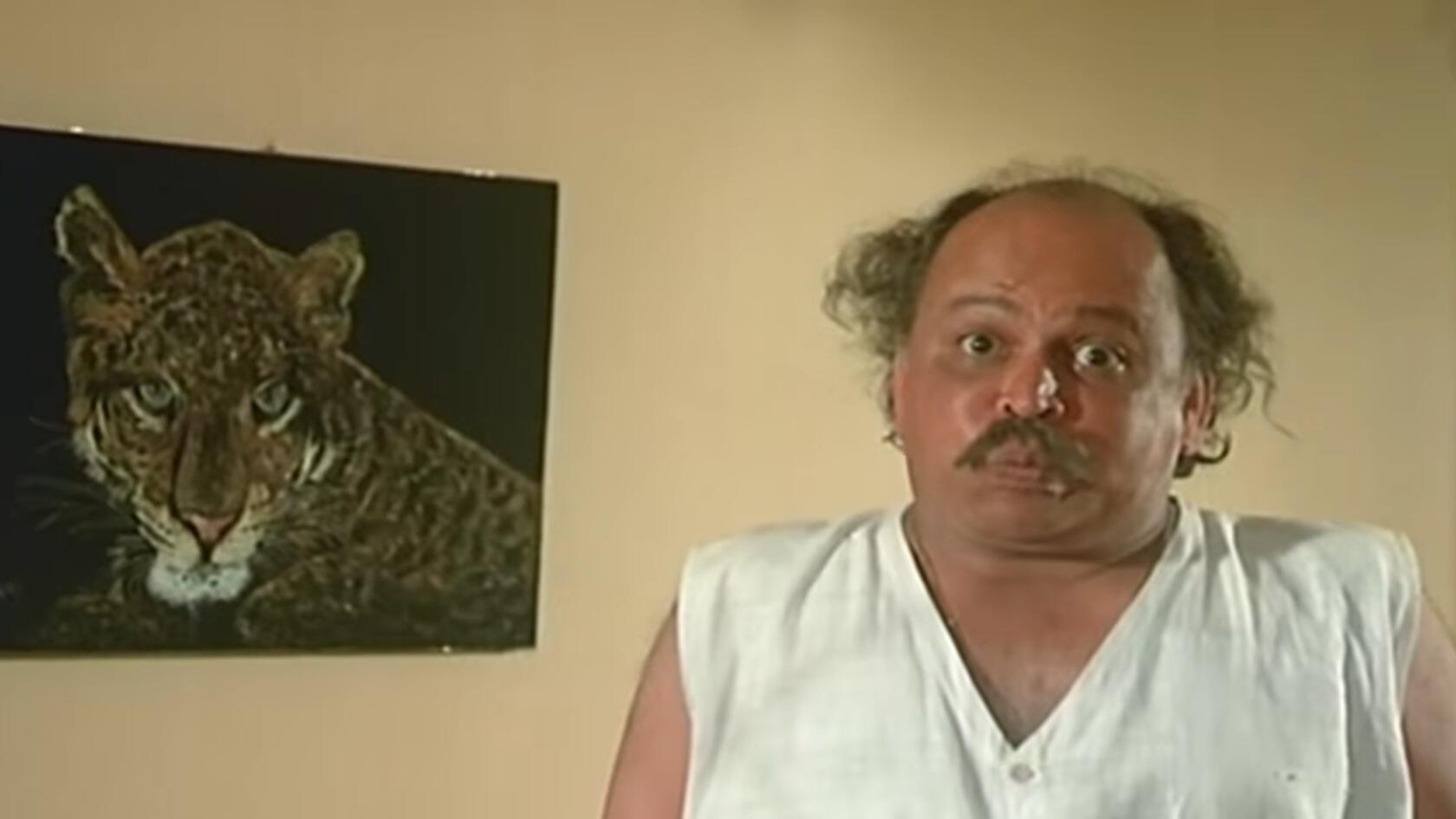 Sarpotdar Shocking

Siddharth Ray as Shantanu Mane
Shantanu Taking Photo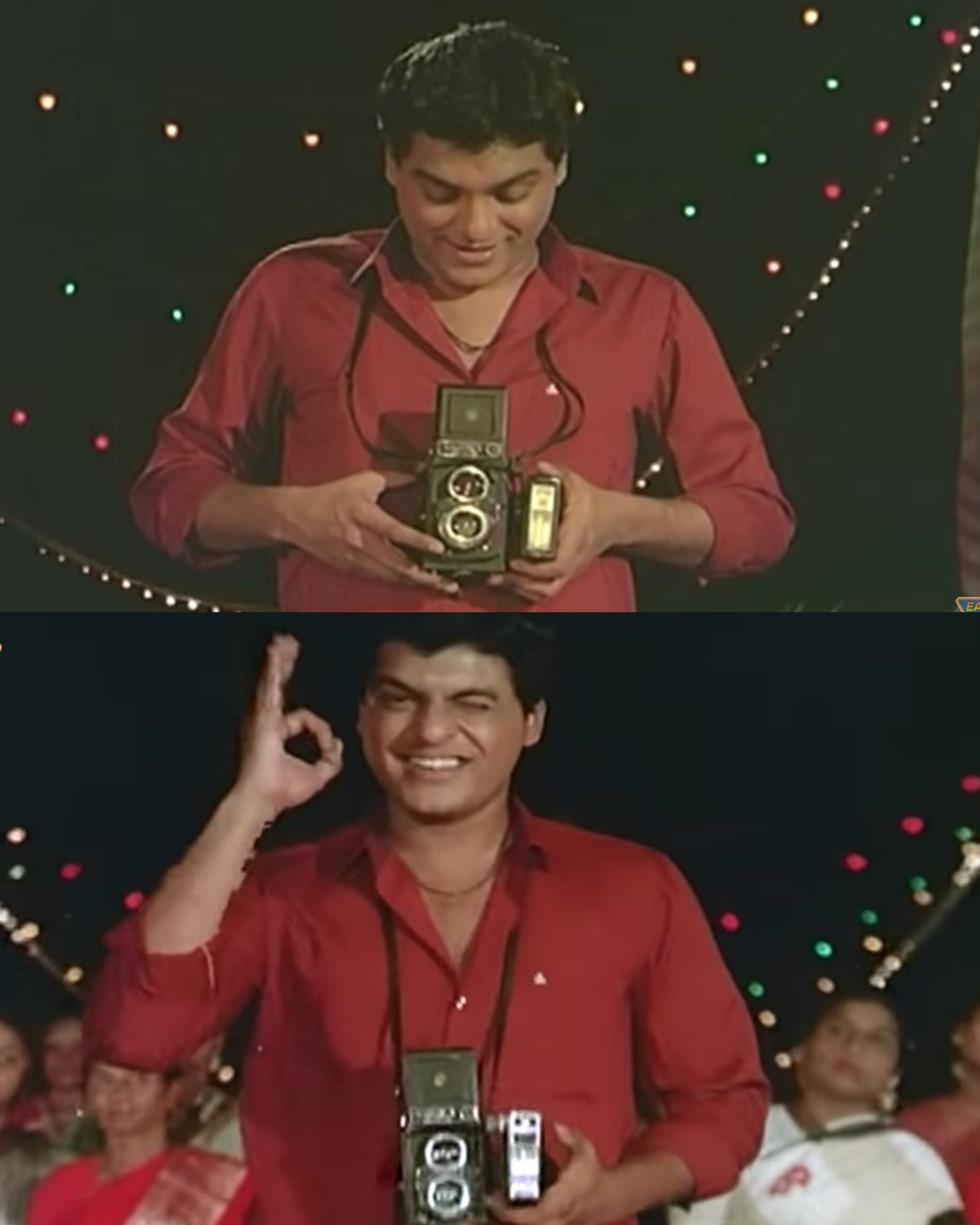 Ashwini Bhave as Madhuri (Madam)
Beshistapana Mala Ajibaat Aavdat Nahi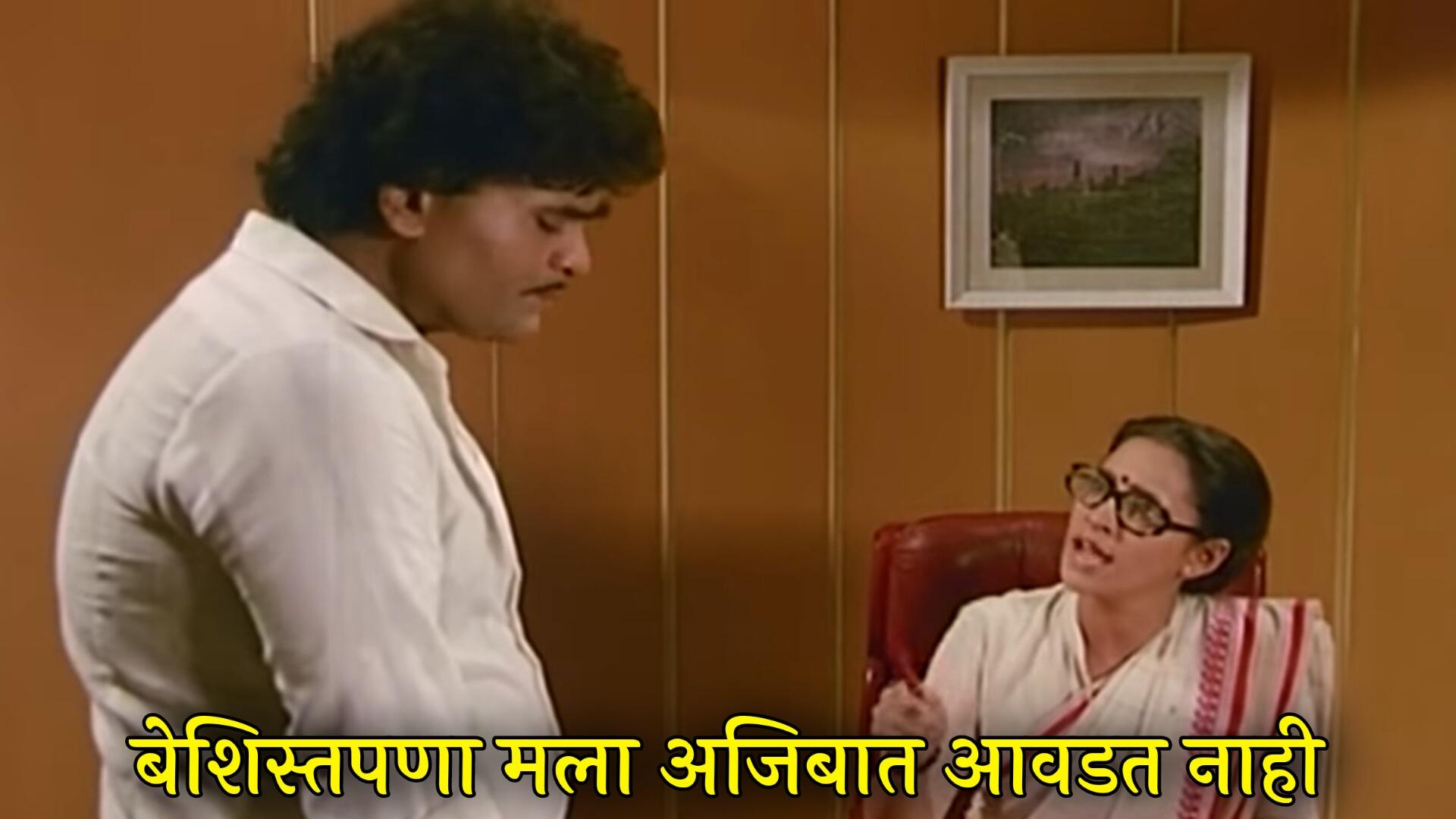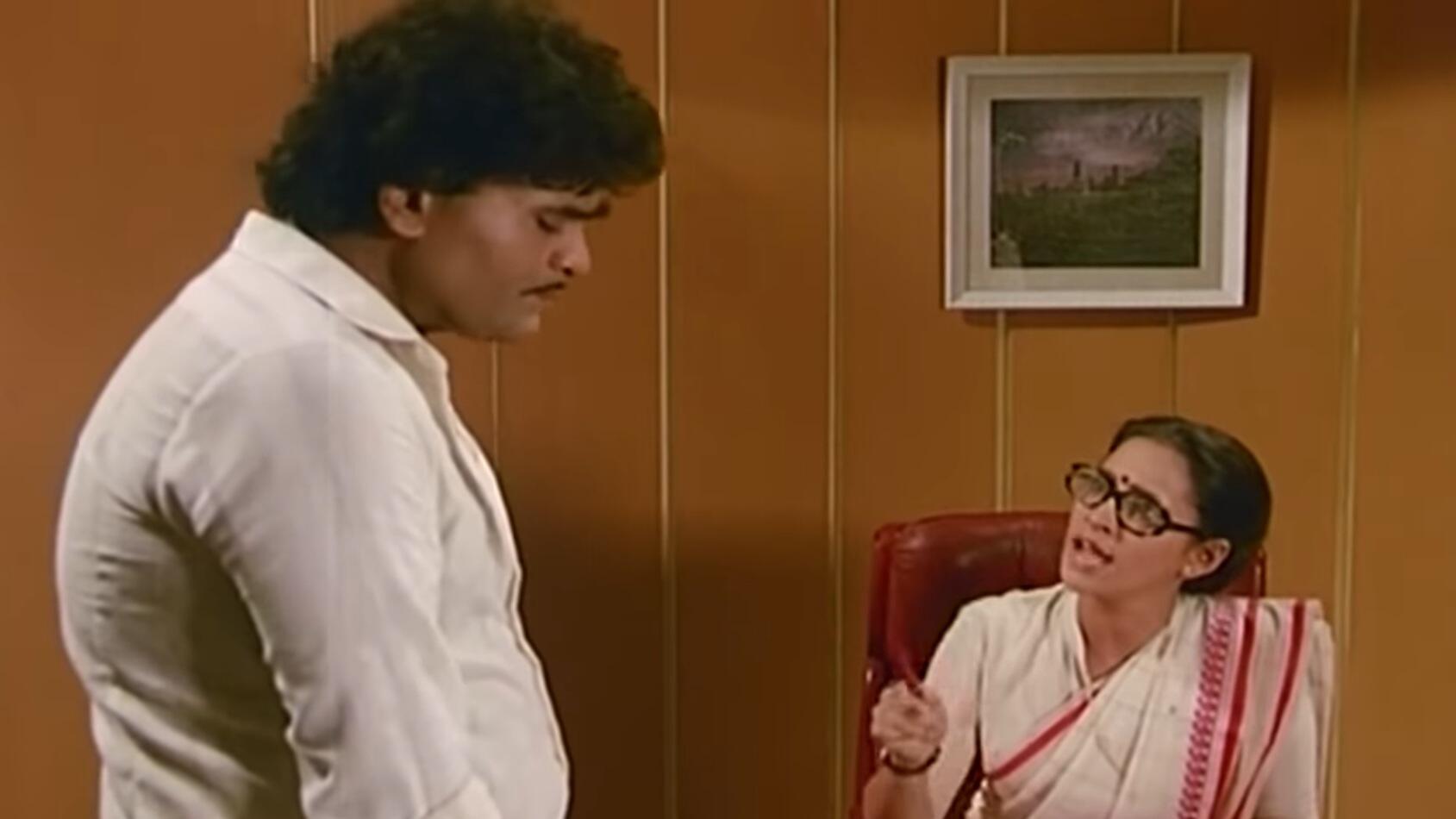 Priya Arun as Kamala
Jara Damane Ghe Mazya Raja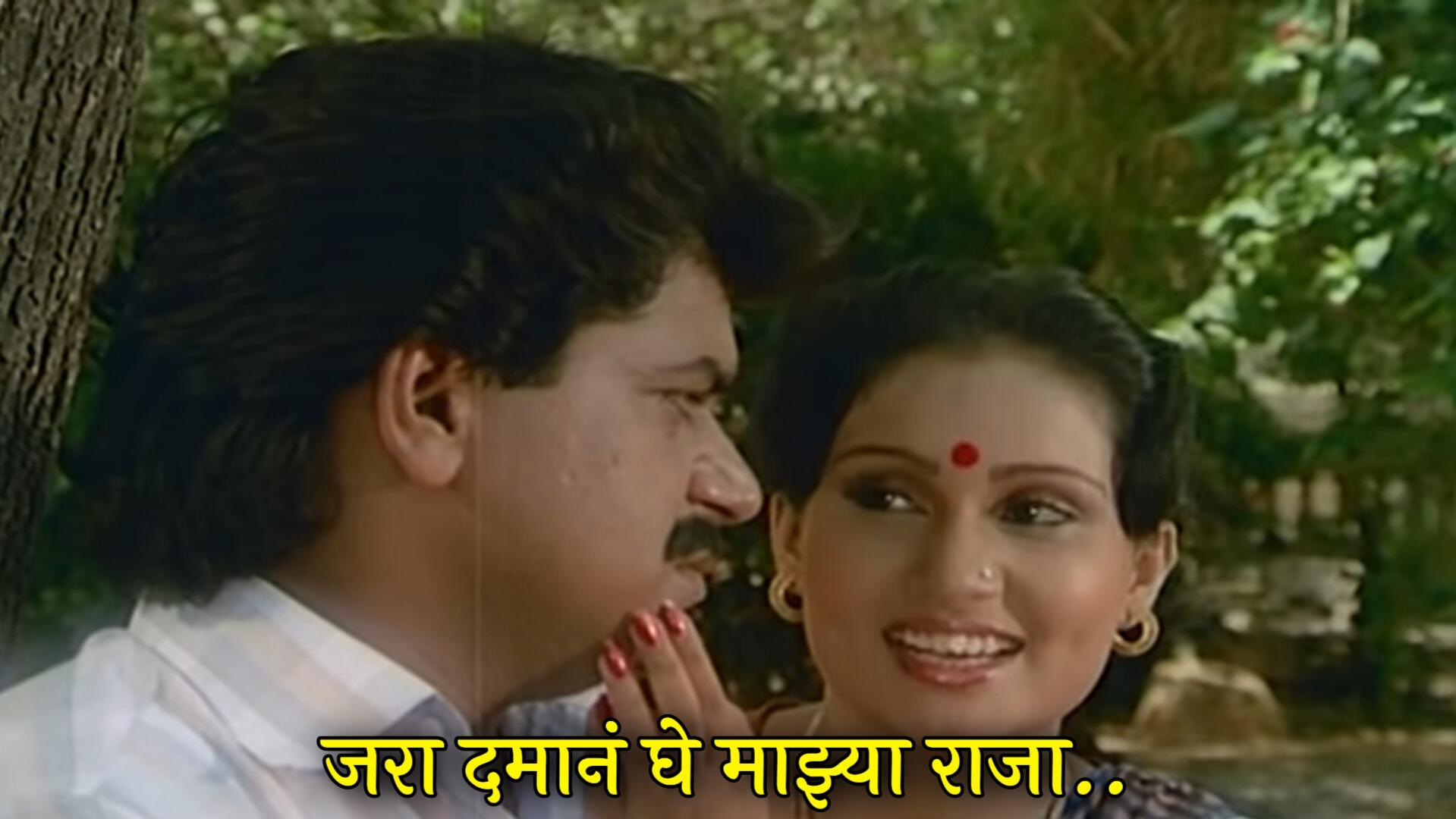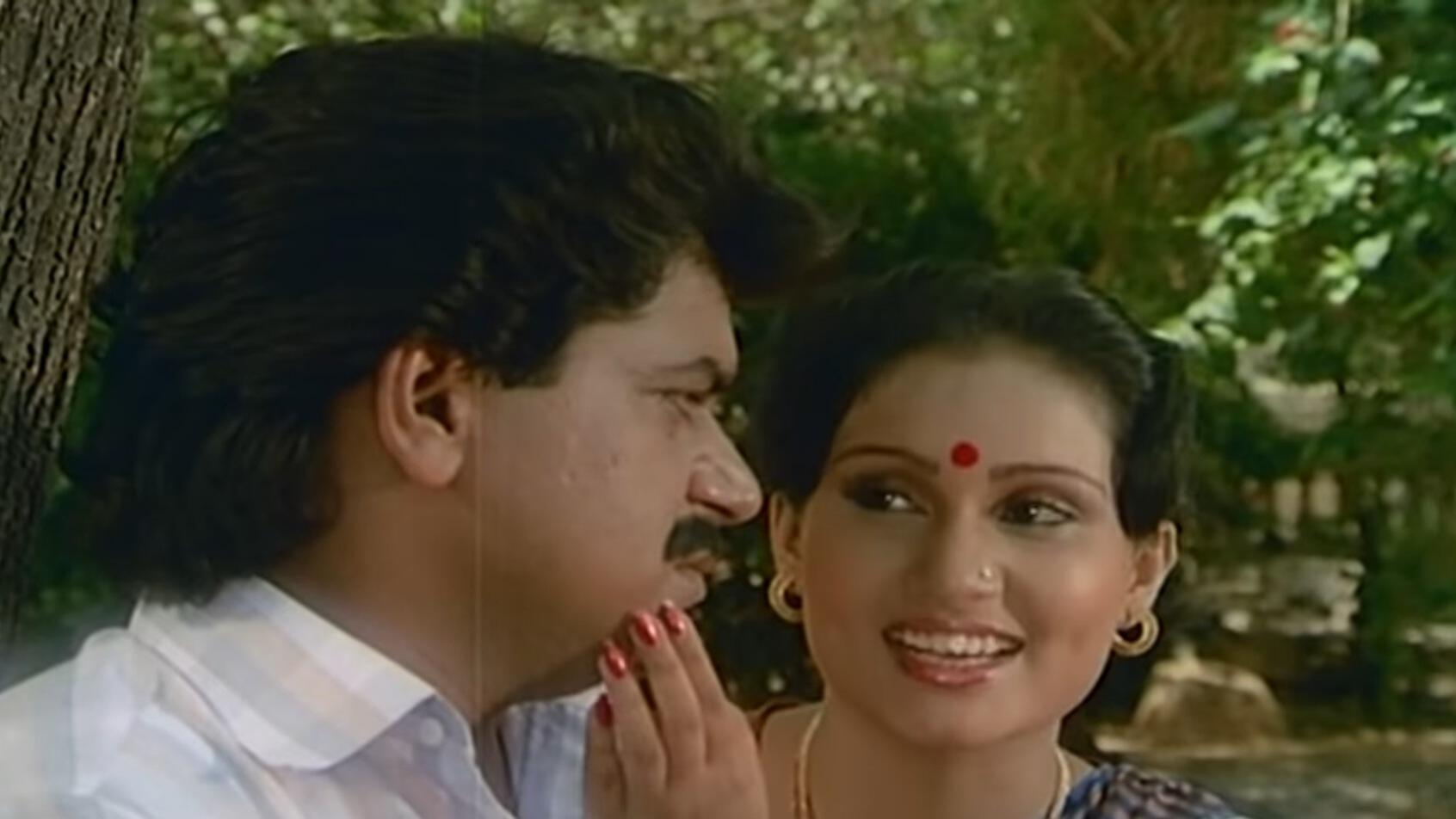 Nayantara as Lilabai Kalbhor
Joda Chaan Distoy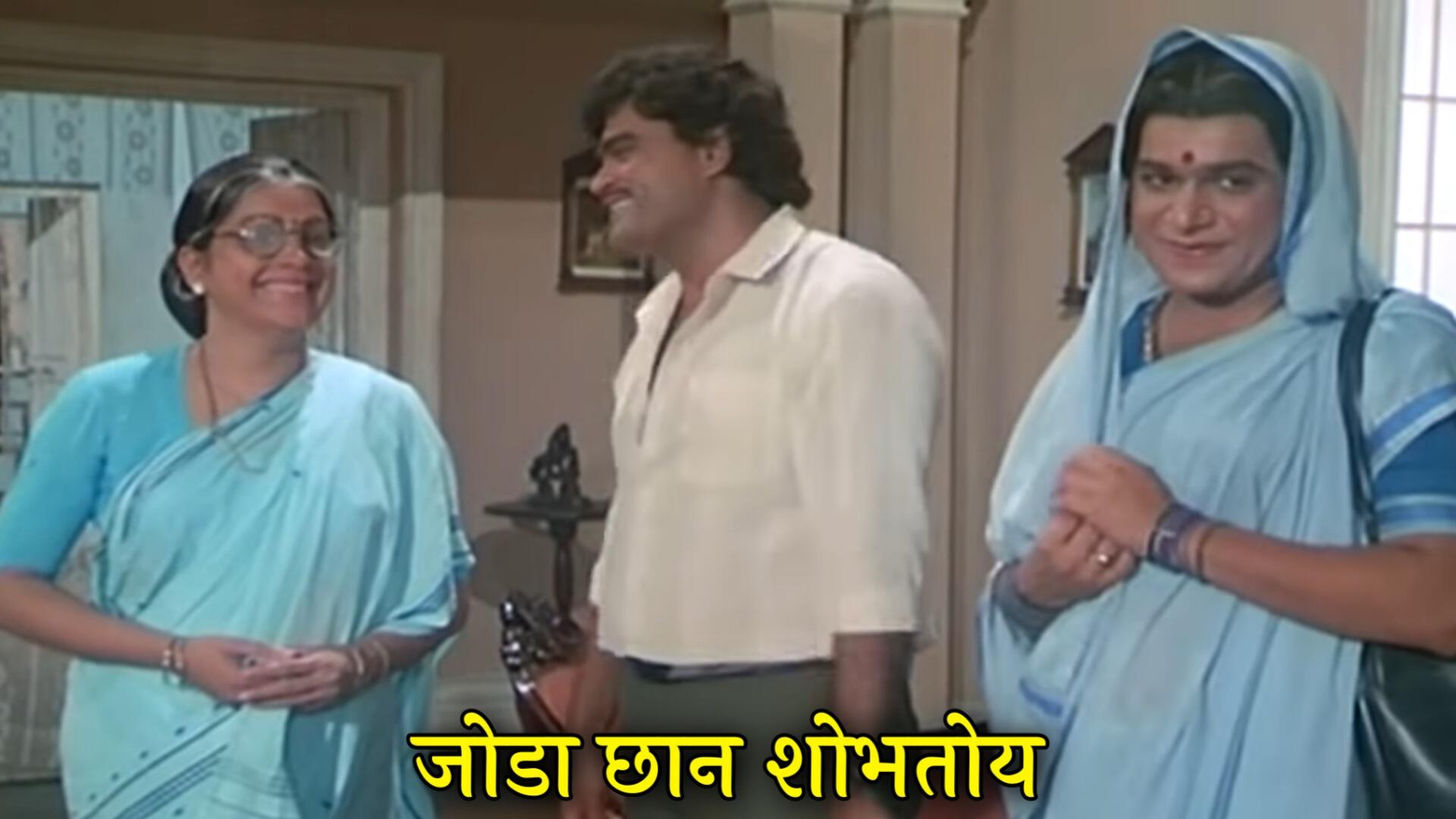 Are Sharam Vatayala Pahije Tula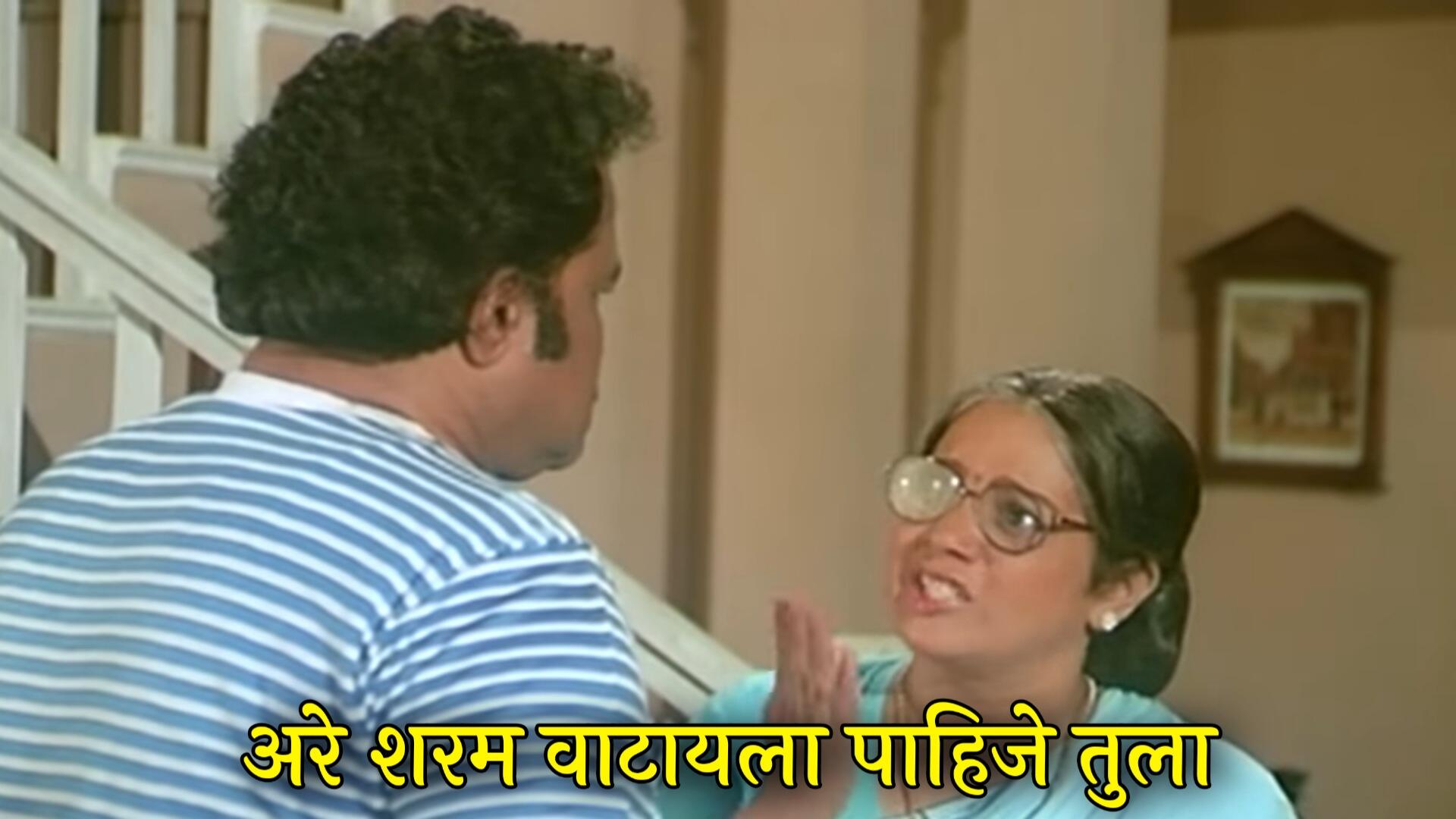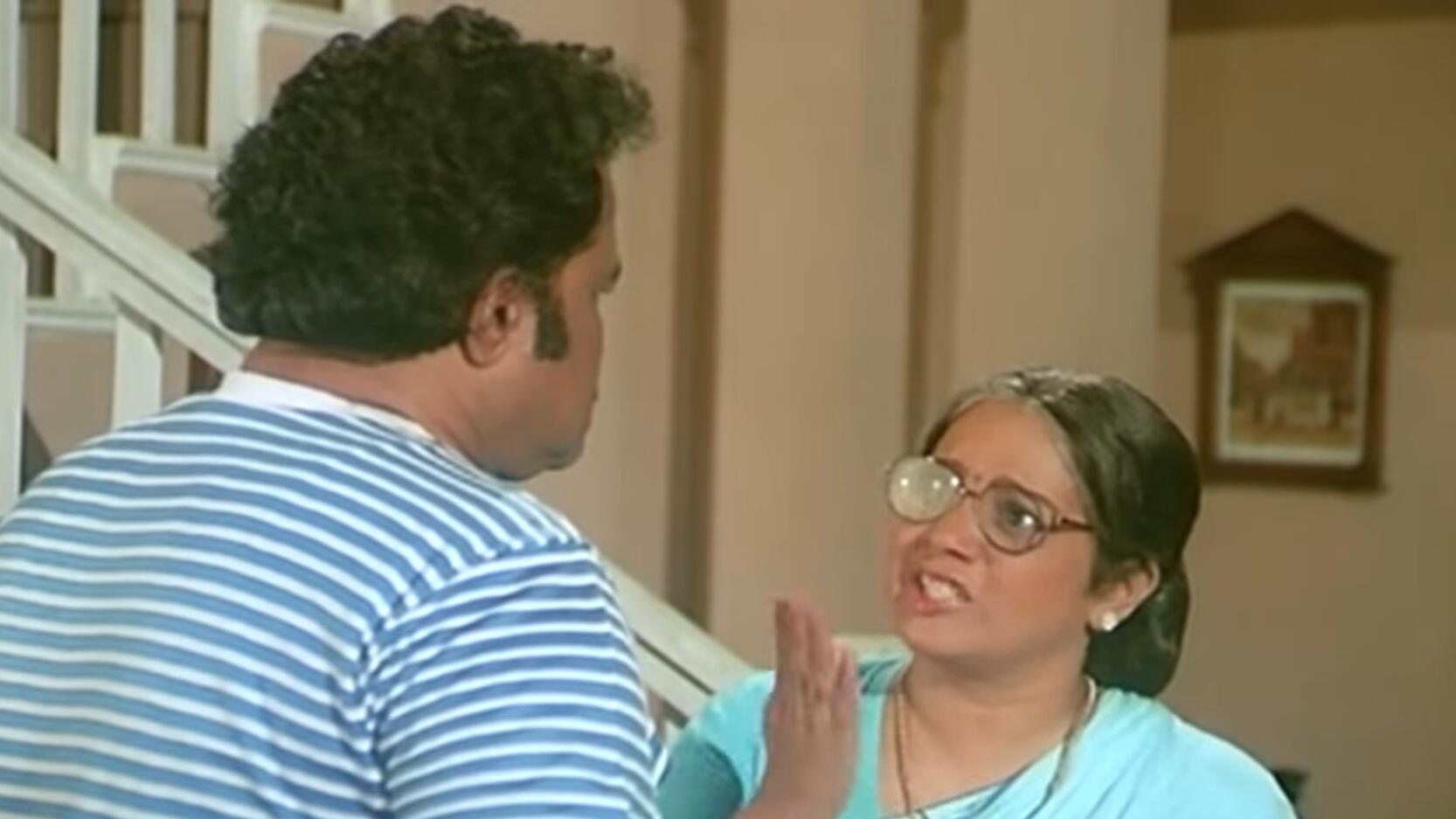 Itki Mard Asshil Vatla Navta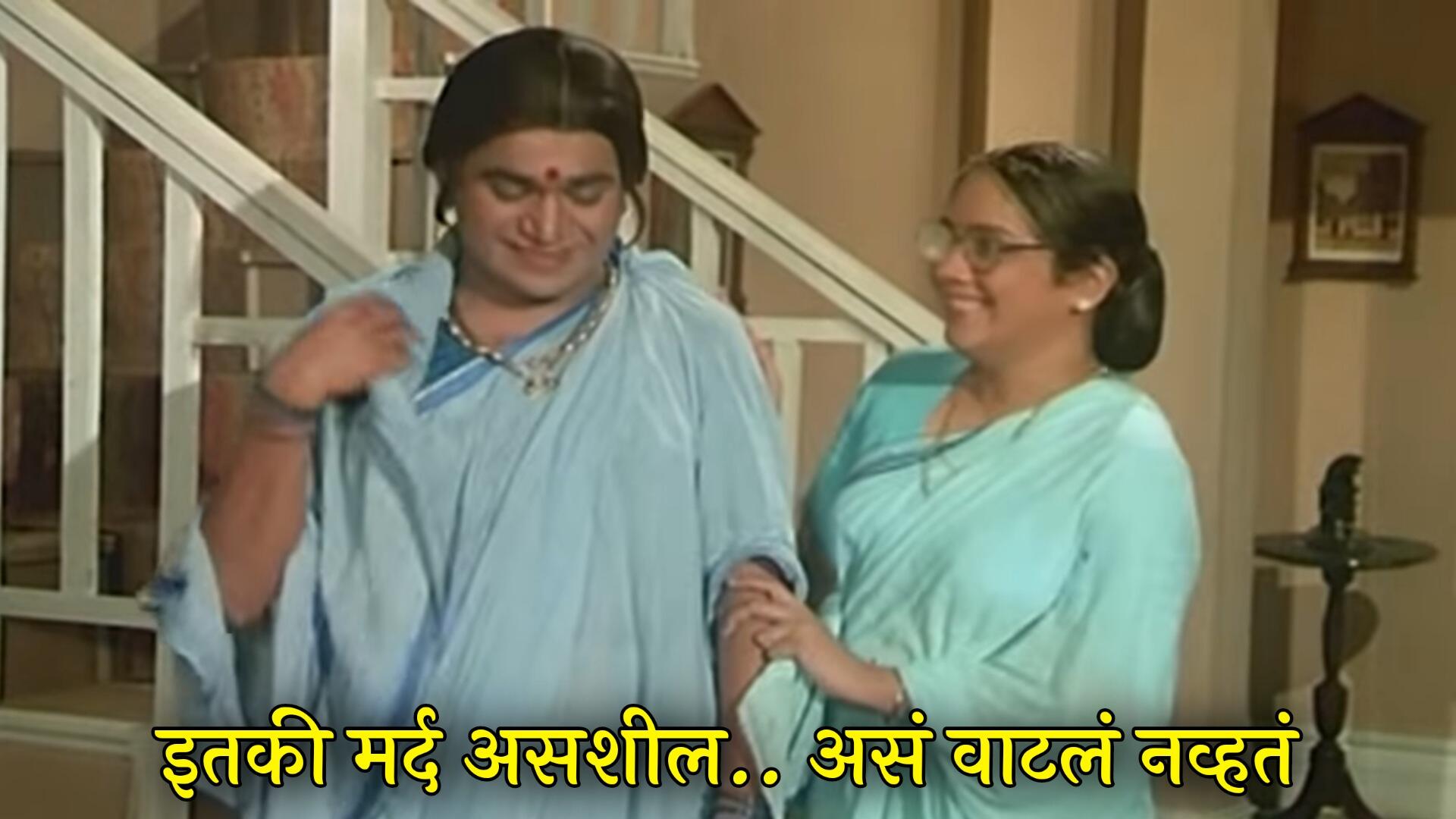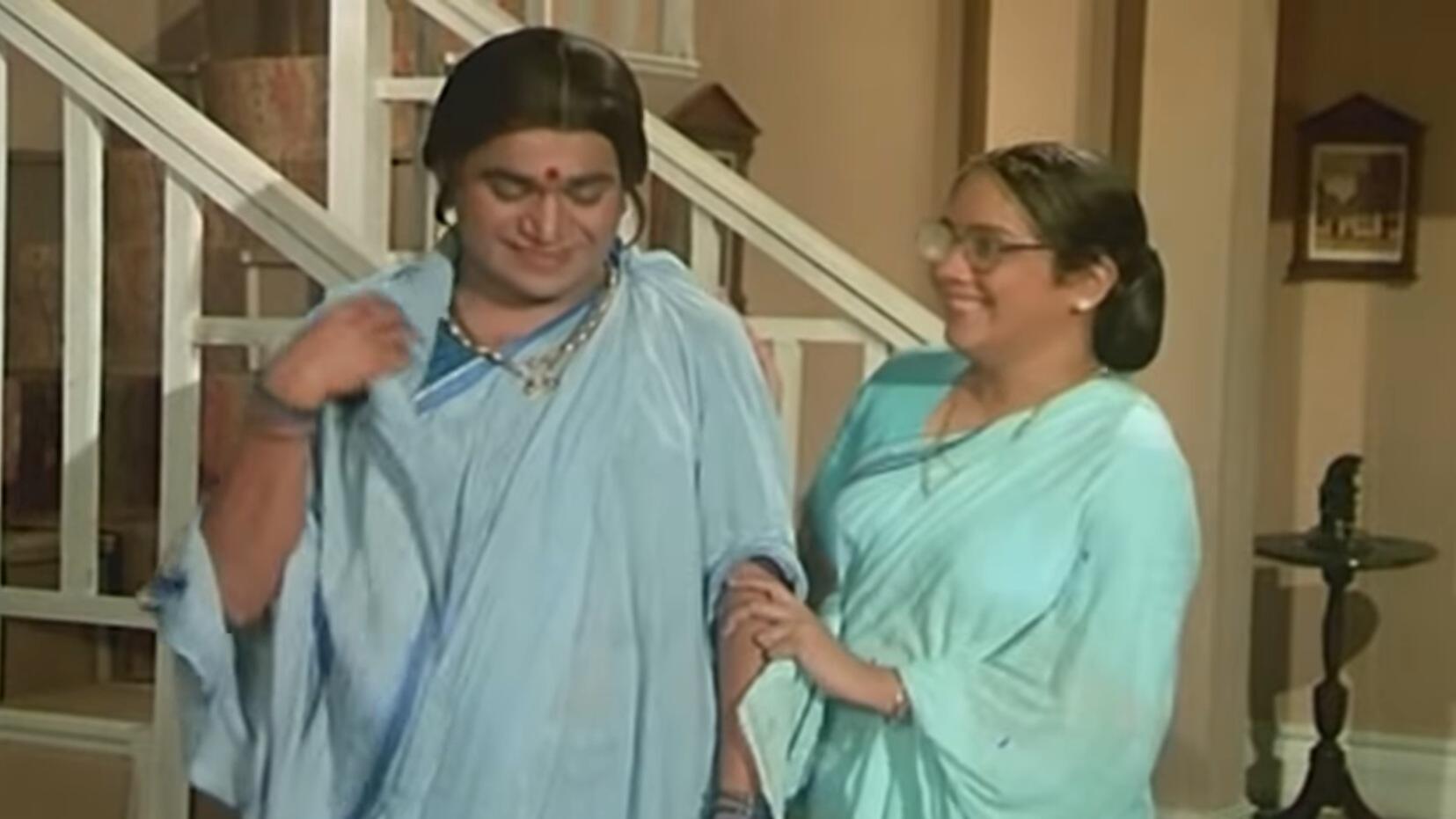 Jara Chamatkarikch Ahe Hey
 
Viju Khote as Bali
Ae Kake Mi Aloy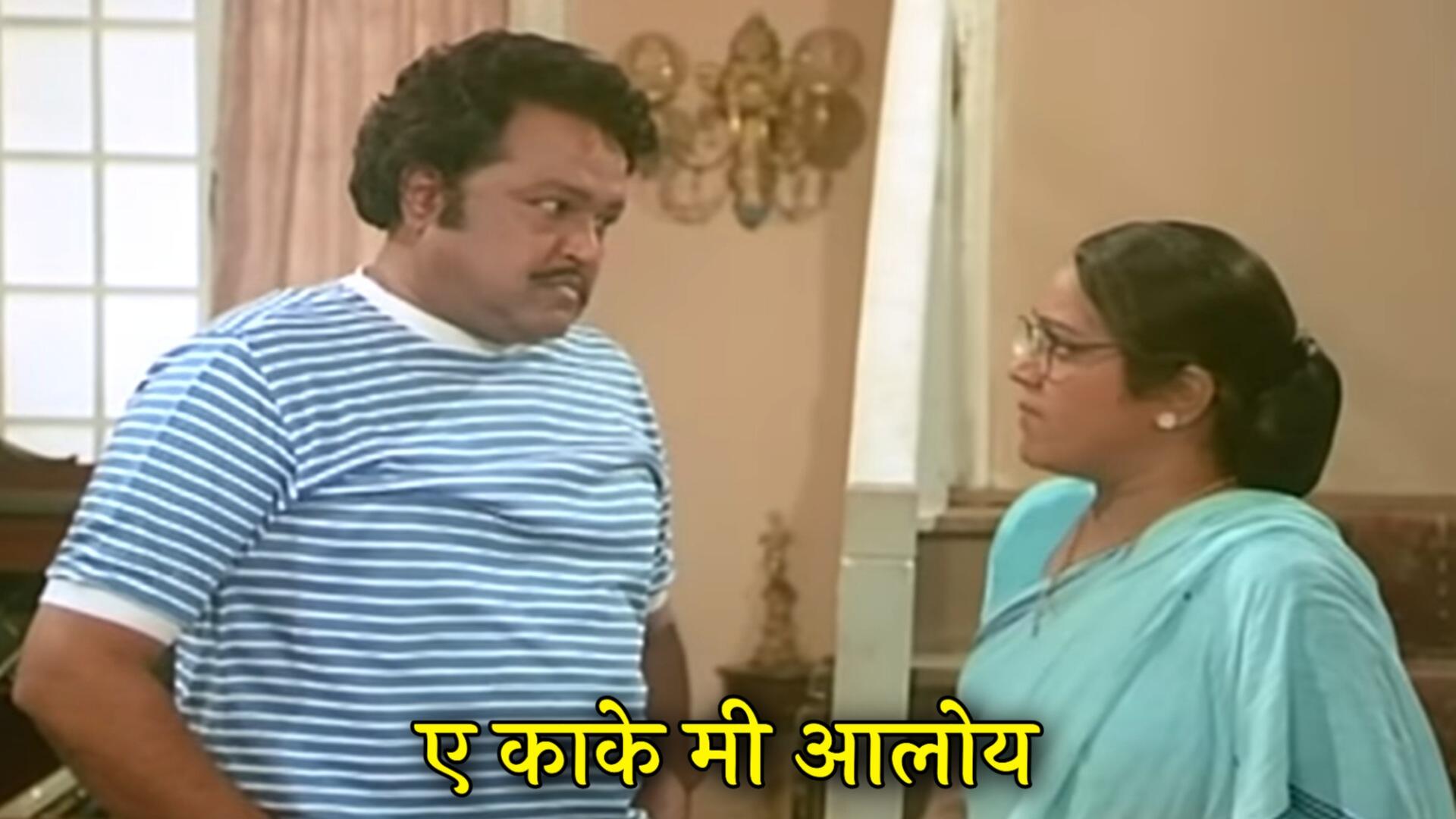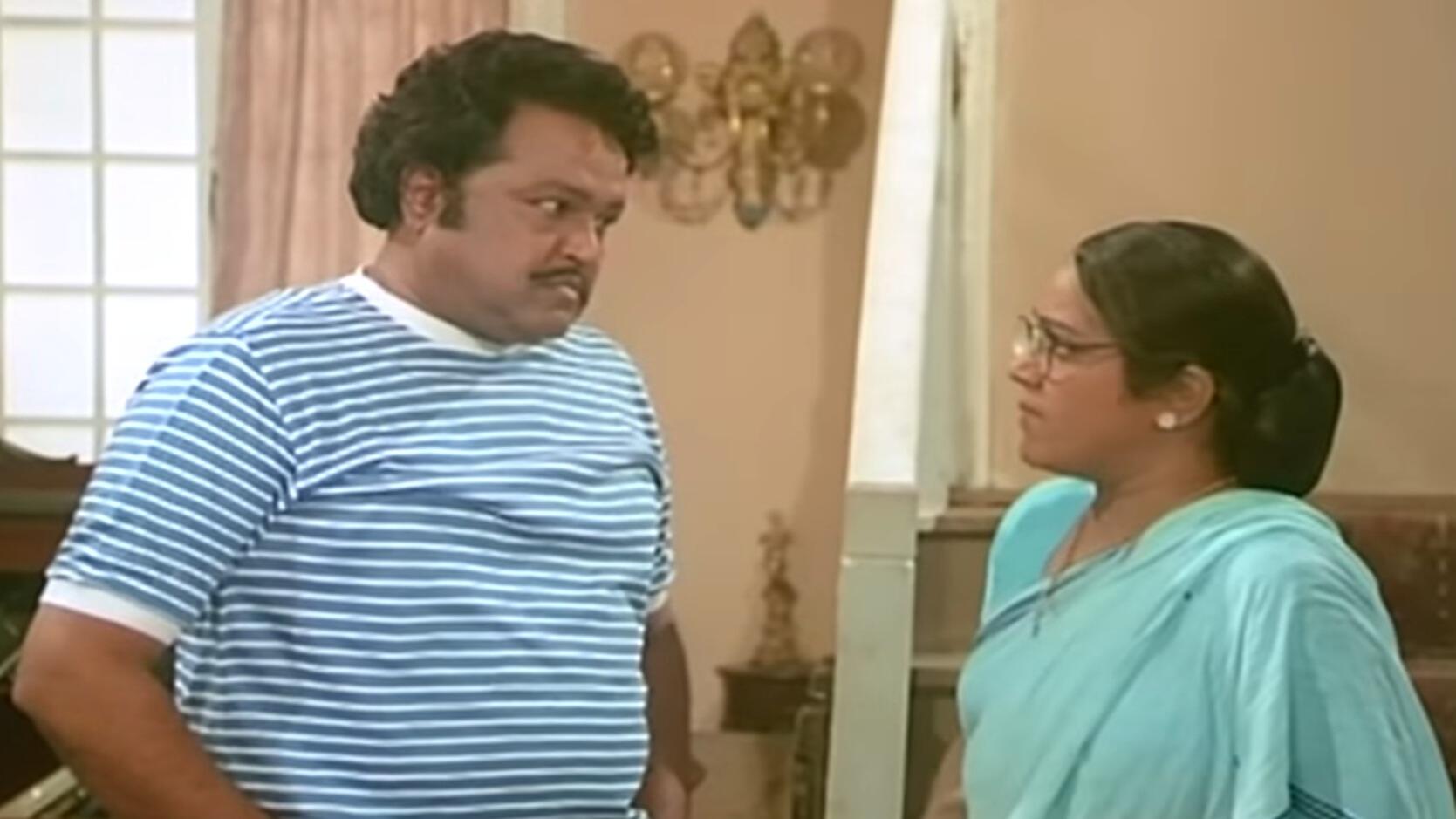 Suhas Bhalekar as Sudhir's Uncle
Sharam Navachi Goshta Ahe Ka Tuzyapashi